Guillermo del Toro is a beloved figure in the world of film. His work deals with fairy tales and horror. Still, del Toro puts a unique spin on these old storytelling tropes making gorgeous worlds for his characters to inhabit and evocative imagery to lure the viewer in. He deals with themes of love, rejection of authoritarianism/fascism, Catholic guilt, and imperfection. After years of on-again-off-again success in Hollywood del Toro achieved his biggest success with "The Shape of Water." The 2017 film earned him the Academy Awards for Best Director and Best Picture. He became the toast of Hollywood with his charming, warm personality and being a lover and patron saint for cinema. His follow-up film "Nightmare Alley" was less well received, but due to the passion left over from "The Shape of Water," he could still get a Best Picture nomination with just craft nominations. Now, his long-in-the-works stop-motion version of "Pinocchio" has been getting career-best reviews and has become the clear frontrunner for Best Animated Feature. There is talk of "Guillermo del Toro's Pinocchio" becoming the first animated film since "Toy Story 3" to receive a nomination for Best Picture and the first stop motion film to receive a nomination. Judging by the love and admiration the Academy has for del Toro and this being Netflix's best shot this year for a Best Picture nomination, most of their other contenders are either divisive or have other factors working against them. There is a good chance it will pick up nominations besides Best Animated Feature, like Best Original Score, Best Original Song, Best Visual Effects, and Best Production Design. And just like this year when "Nightmare Alley" got in with nothing but craft nominations, "Guillermo del Toro's Pinocchio" could follow the same path. With his latest film available to stream on Netflix, let's take a look back at Guillermo del Toro's most essential films that best showcase his craft and storytelling abilities.
"Cronos" (1993)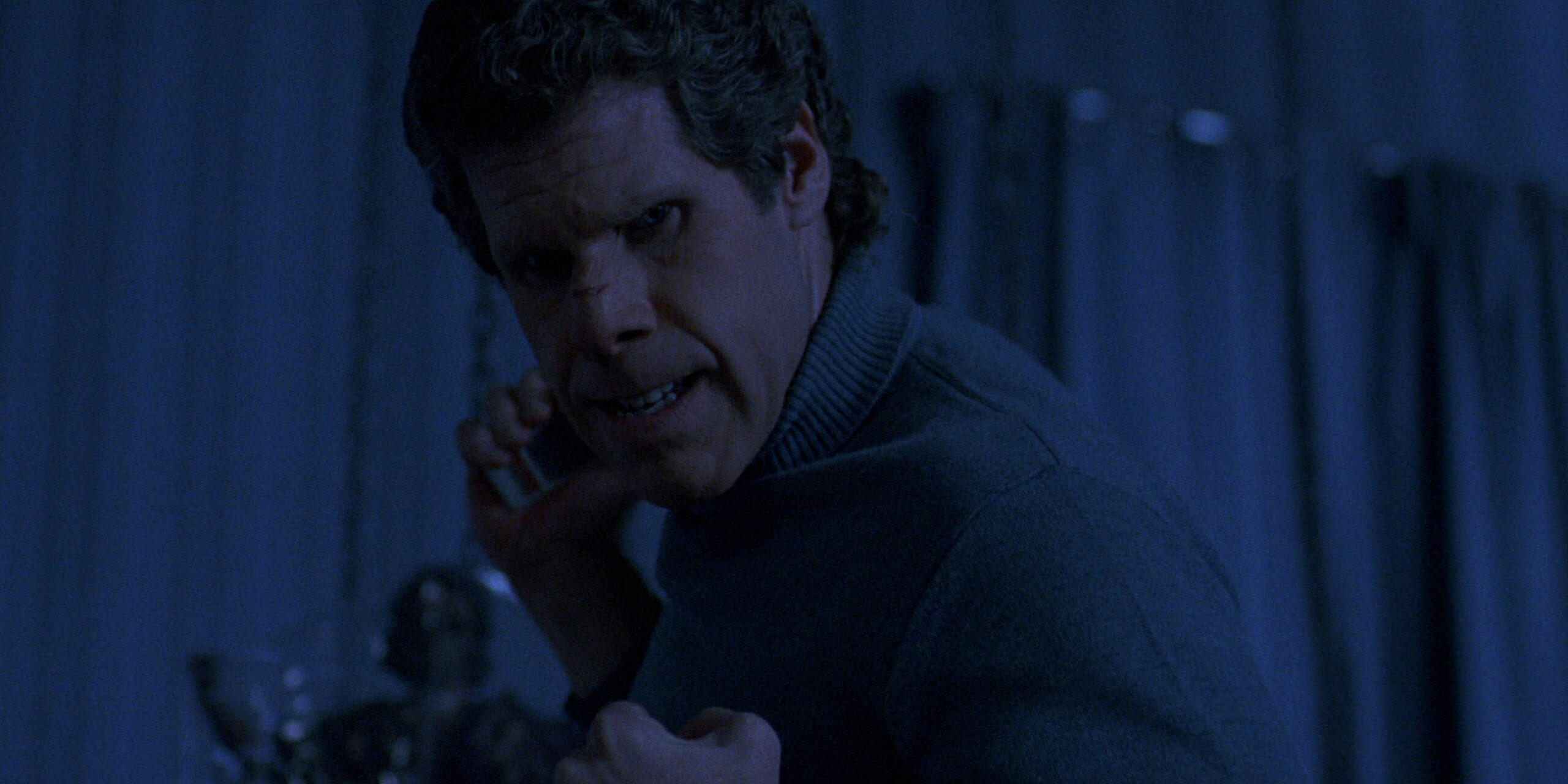 Guillermo del Toro's first feature film also marks his first collaborations with actors Federico Luppi, Ron Perlman, and frequent cinematographer Guillermo Navarro. A vampire film set in Mexico about an old religious antique store owner who discovers a strange ancient device that attaches itself to his skin and turns him into a vampire, "Cronos" is a template del Toro would build on; it features his usual themes of catholic guilt and love but tells a unique vampire story from a new perspective with that trademark del Toro atmosphere that makes it well worth a watch to see where del Toro started.
"The Devil's Backbone" (2001)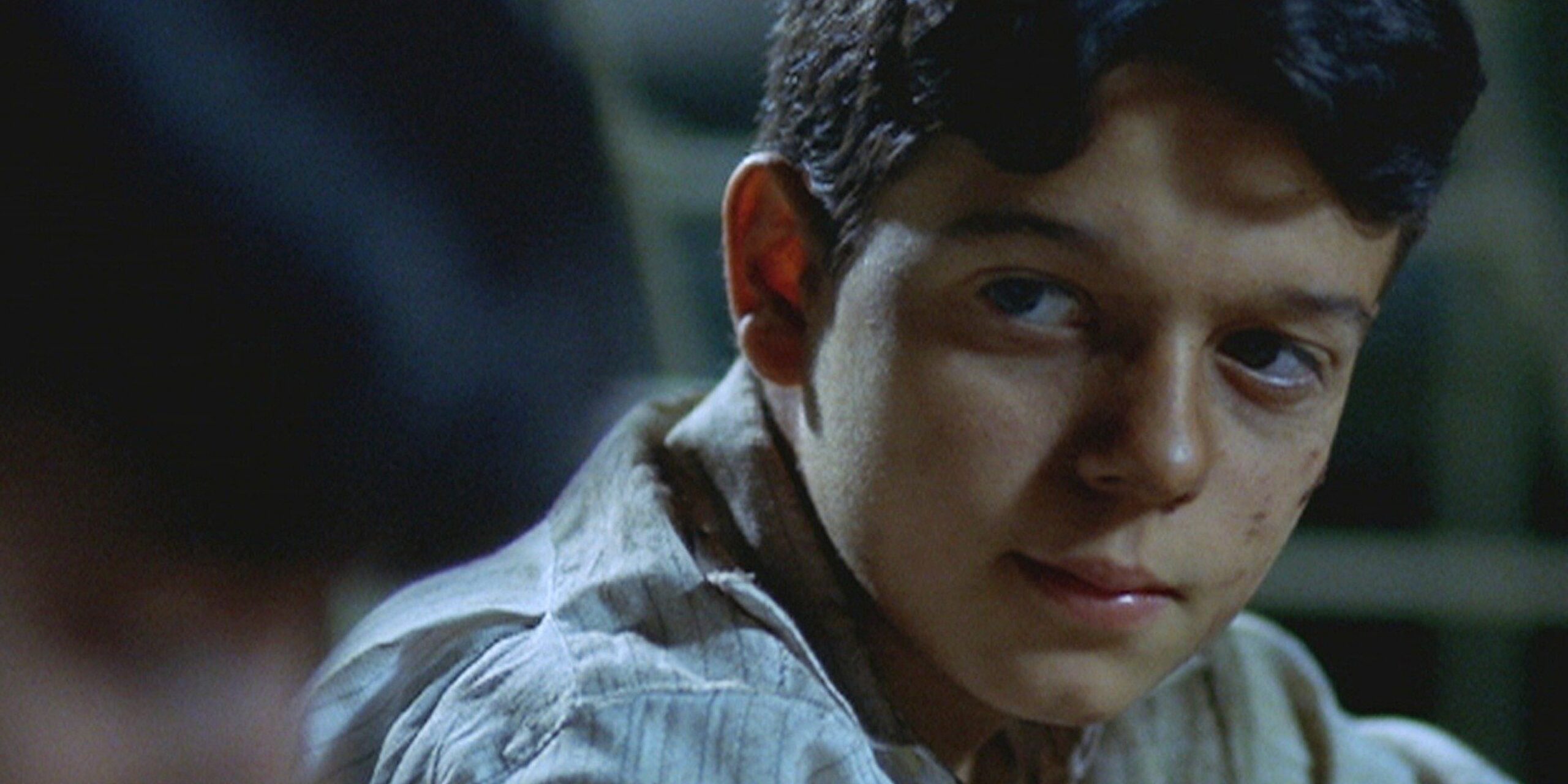 "The Devil's Backbone" was Del Toro's first movie to deal with fascism directly and the Spanish Civil War. Ghosts of dead children haunt an orphanage as the Spanish Civil War rages in the background. An orphan named Carlos (Fernando Tielve) discovers troubling supernatural secrets threatening to endanger everyone at the orphanage. This film shows what war does to children in a haunting fashion. The villainous caretaker Jacinto (Eduardo Noriega) is a brutal antagonist for the orphan children to deal with; Federico Lippid's Dr. Casares brings a lot of warmth and humanity to the film, which is needed as this film is pretty brutal—filled with fantastic imagery, such as the unexploded bomb in the middle of the orphanage courtyard and the pool of water in the basement. Add the haunting gothic atmosphere, and "The Devil's Backbone" is del Toro's first great film.
"Pan's Labyrinth" (2006)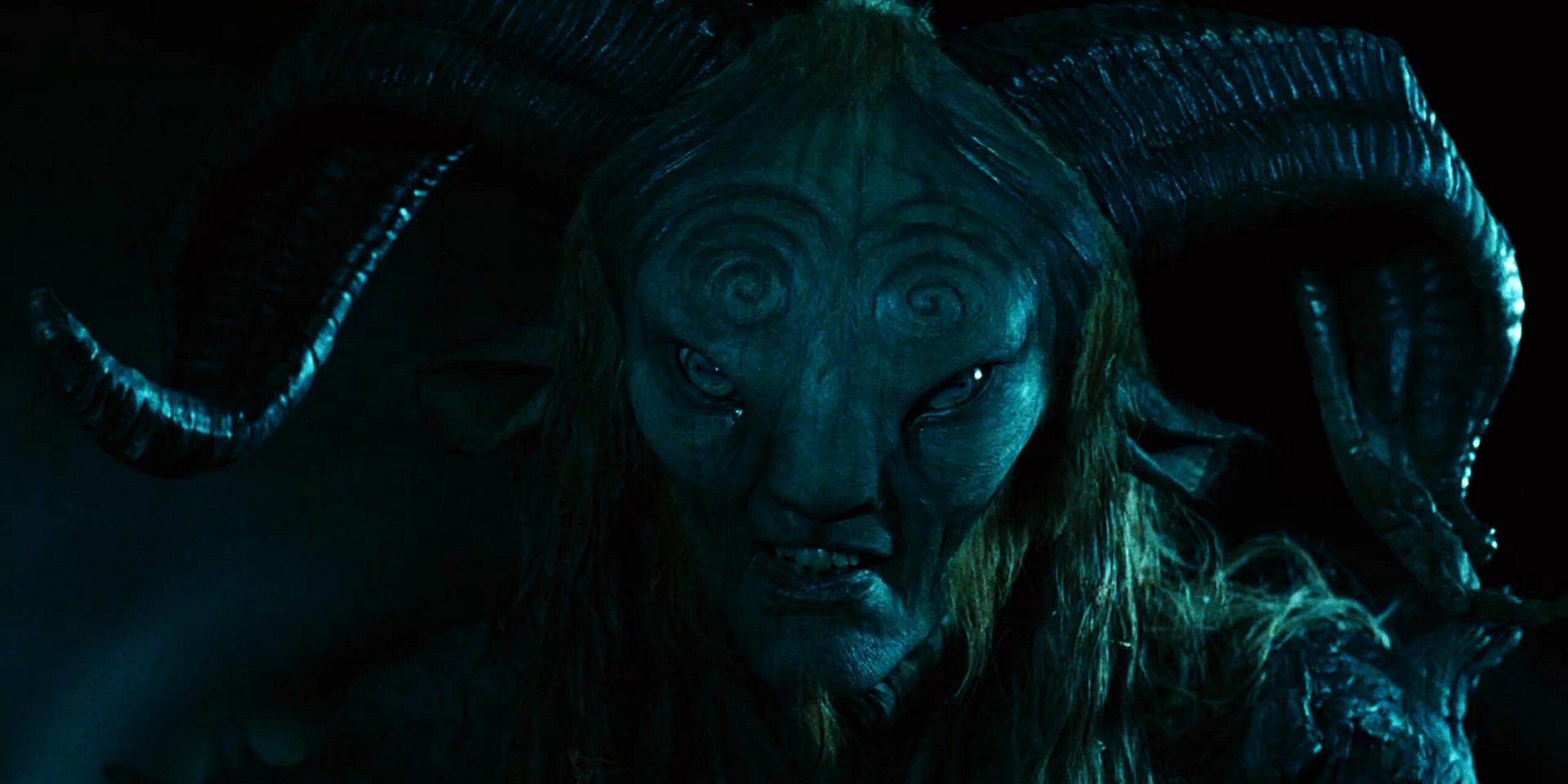 This is Del Toro's undisputed masterpiece. "Pan's Labyrinth" showcases the horrors of the aftermath of the Spanish civil war from a child's point of view while crafting a dark fantasy tale of fauns, the underworld, and fairies. Ofelia's (Ivana Baquero) quest to complete three tasks for the faun is about the loss of innocence, the horrors of fascism, and human decency. Winner of three well-deserved Oscars for its technical craft, especially its production design and spellbinding makeup, "Pan's Labyrinth" is still del Toro's most significant cinematic achievement all these years later due to themes that will always be relevant, the main child character that we worry about and want to succeed, a despicable villain with plenty of depth to him, and memorable fantasy sequences that involve childlike wonder and terror. The Pale Man scene is one of Del Toro's best creations; the creature's design, the tension, the production design of his lair, and the editing of this scene represent what makes Del Toro special as it starts with something full of astonishment and awe and then turning into something horrifying and intense. It's a powerful film that serves many different purposes; it's a gateway film into world cinema, a great example of how to make a fairy tale movie for adults, and showcases a master director at the peak of his creative and storytelling powers.
"Hellboy II: The Golden Army" (2008)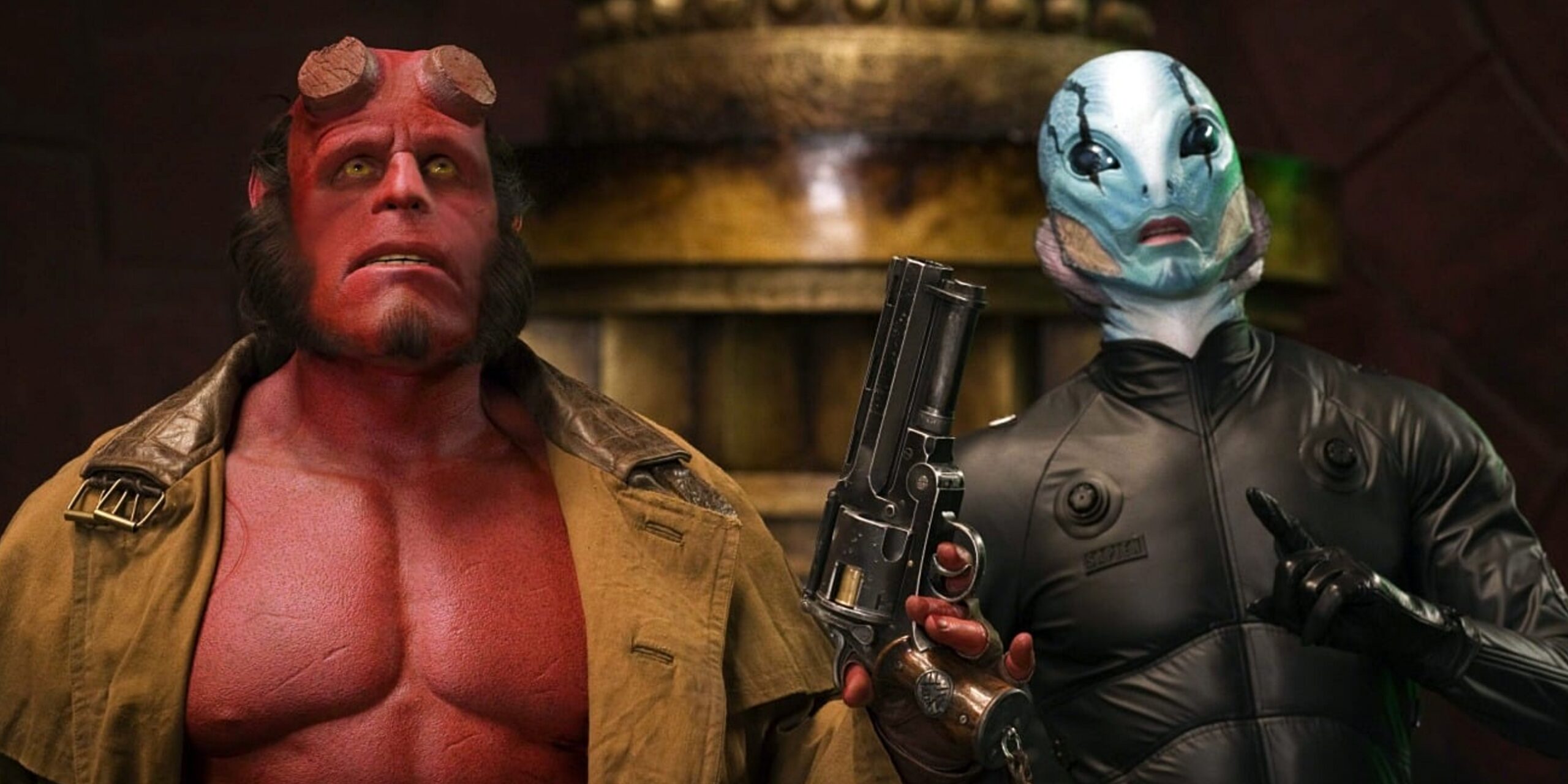 A major improvement over its predecessor in every way; after taking the world by storm with "Pan's Labyrinth," del Toro returned to the Hellboy franchise by making a sequel that expands the world, deepens the main team of characters, and delivers a more fulfilling narrative. Instead of fighting Nazis and the occult, Hellboy (Ron Perlman) and his friends must fight high fantasy creatures and an elven prince named Nuada (Luke Gross) who plans to use an indestructible golden army to destroy the world. Del Toro crafts great action scenes, most notably the battle with terrifying tooth fairies that eat everything in their path and Hellboy's street battle with a forest god while dangling a baby in his tail. The relationships feel more lived-in and meaningful, like Hellboy's relationship with Liz (Selma Blair) and a fantastic bonding scene with Abe Sapien (Doug Jones). Del Toro's creativity is on full display here, from the fantasy underground market with tons of monsters to one of the best creatures he's ever designed for the screen, the Angel of Death, also played by the incredible Doug Jones. It's fun, action-packed, and easily the best blockbuster del Toro has ever made.
"Crimson Peak" (2015)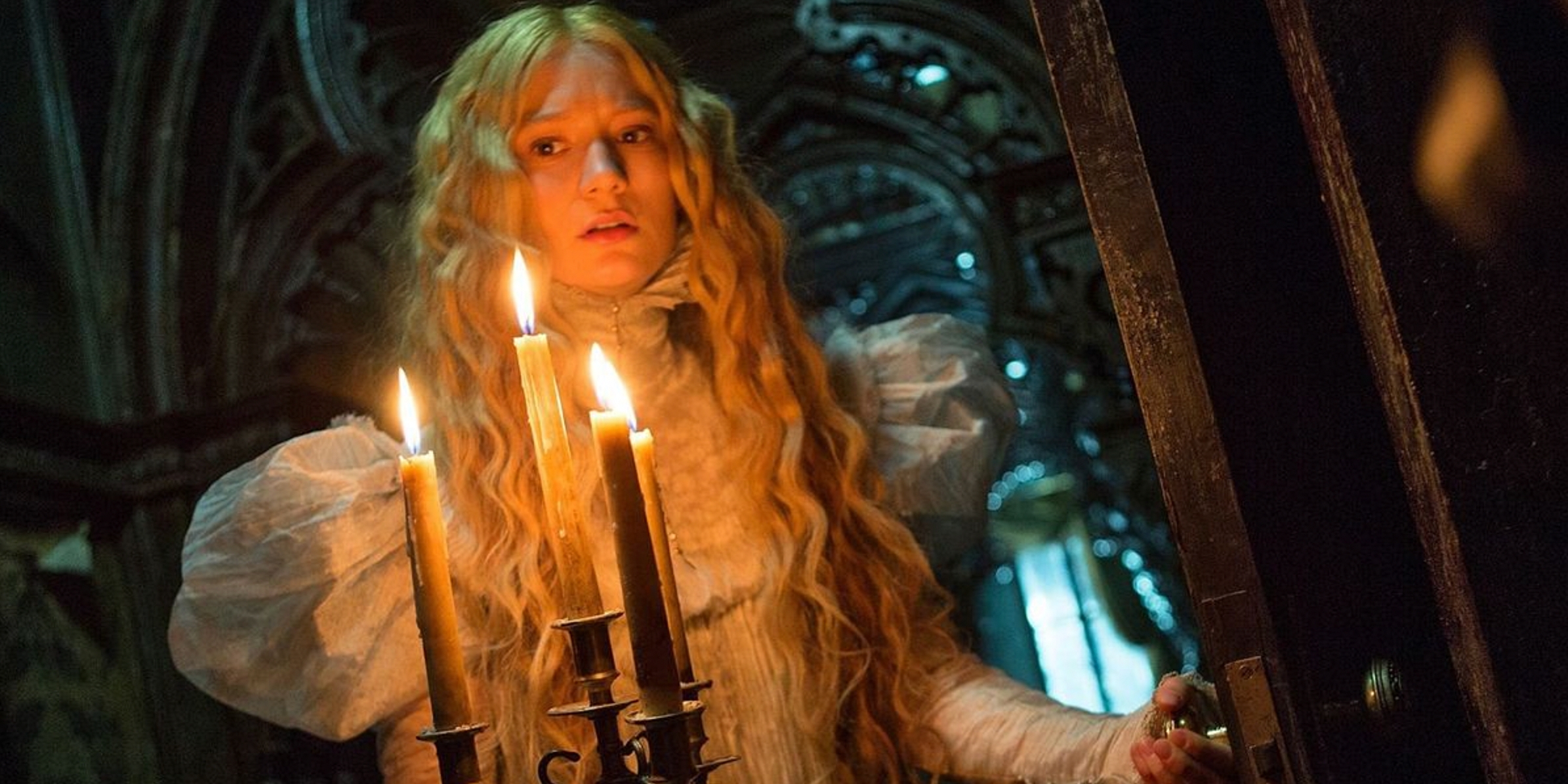 After making his biggest hit thus far with "Pacific Rim," del Toro returned to his gothic roots for a gothic romance that was, unfortunately, miss marketed as a horror film and failed at the box office. But over the years, "Crimson Peak" has gained a pretty noticeable cult following thanks to audiences rediscovering it on streaming. The film tells the tale of Edith Cushing (Mia Wasikowska), a young Edwardian writer who falls in love with Thomas Sharpe (Tom Hiddleston) and marries him. They move into Thomas's old creepy family mansion alongside his sister Lucille Sharpe (Jessica Chastain). What follows is a haunted house story and a twisted gothic romance that goes to some dark places. Del Toro created one of his best sets with Allerdale Hall, a gorgeous and expansive set that was unfairly shut out for any consideration at the Oscars. The colors in the film really pop off the screen, specifically del Toro's use of white and red. While creepy at the beginning, the ghosts in this film are not the bad guys or are meant to be scary. Like in every del Toro film, the real monsters are the humans, and the ghosts are just unfortunate souls who want to warn Edith of the impending danger that awaits her. Del Toro uses the haunted house setting to craft an engaging thriller with plenty of twists and turns. "Crimson Peak" is a must-see for the Fall and Halloween seasons.
"The Shape Of Water" (2017)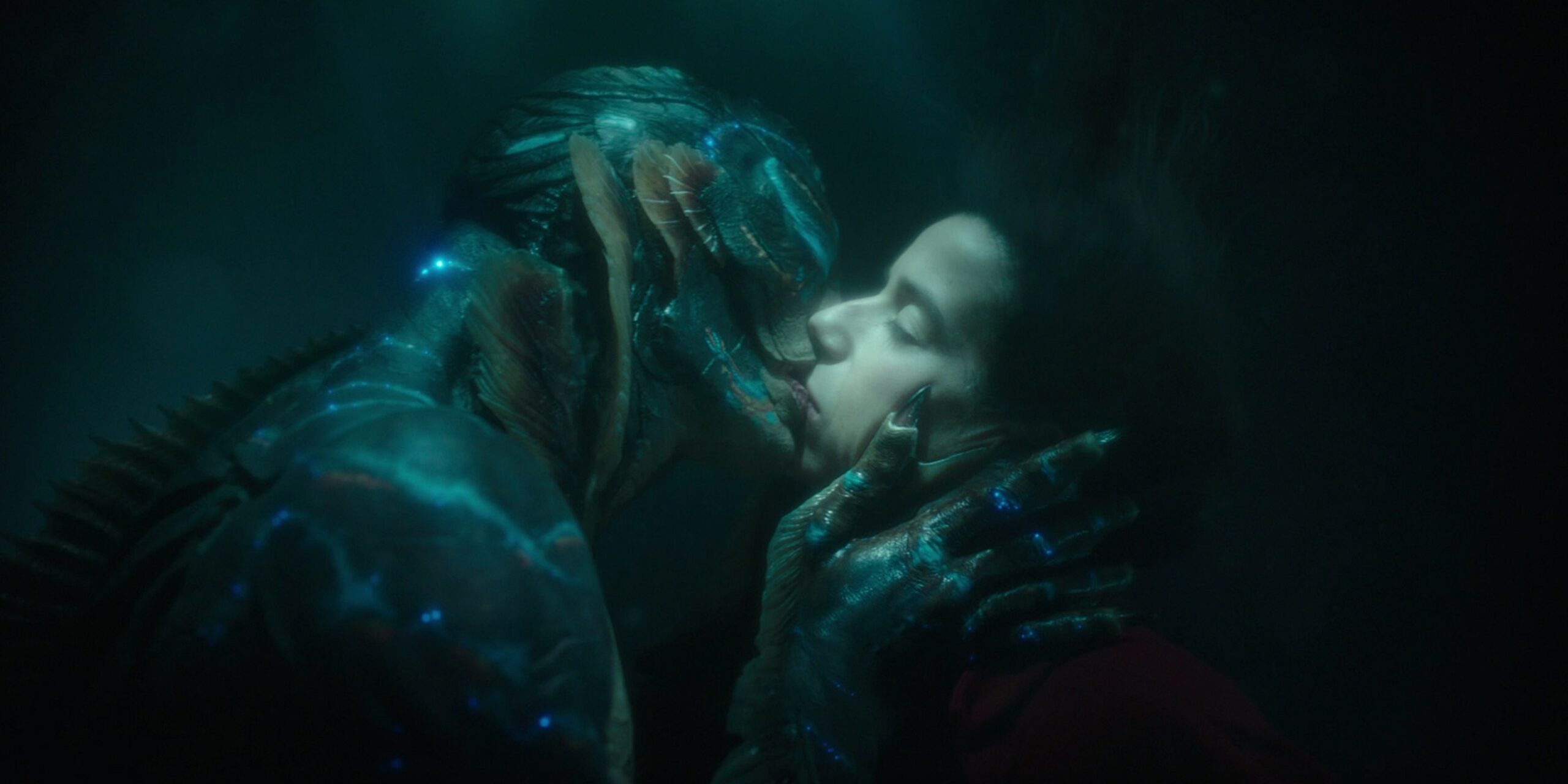 After "Crimson Peak" disappointed critically and commercially, del Toro needed a win. Inspired by seeing "Creature from the Black Lagoon" as a child and issues of prejudice and fear-mongering, he lovingly crafted the 2017 Best Picture Oscar winner "The Shape of Water," and looking back on its award season run, it's odd to think about this being the consensus pick for Best Picture. A cold war thriller about a mute cleaner in a top-secret government lab who falls in love with a humanoid amphibian creature doesn't sound like a primary awards player. Yet, del Toro can blend all this with a silent romance, a tribute to the golden age of musicals, and a monster movie. Unsurprisingly, he swept the best director field for his mastery of different genres. As always with Guillermo del Toro's films, the production design is top-notch and was a worthy winner for the Best Production Design Oscar. The Academy Award-winning score by Alexandre Desplat gave the film a whimsical and heartfelt soundscape to rely on for emotional effect, most notably its central theme. Sally Hawkins gave an incredible performance as the mute Elisa, who says everything with her face, eyes, and body movements like a silent film star. The rest of the cast does excellent work, including Michael Shannon, Richard Jenkins, and Micheal Stuhlbarg. Del Toro told a dark fairytale about love overcoming prejudice in 2017, a very rough year for this country socially and politically. In hindsight, it was the perfect film to win Best Picture for that year. The moving and touching fairytale ending is just the cherry on top of one of del Toro's best films.
There are, of course, other films by Guillermo del Toro, but we want to hear from you; what are your favorite Guillermo del Toro films? Do you think his "Pinocchio" will be nominated for Best Picture? Please let us know in the comments section below or on our Twitter account.
You can follow Cameron and hear more of his thoughts on the Oscars and Film on Twitter at @Cameron85913678