​Best Supporting Actress has shifted as a horserace in the few months into phase one (the film festivals) of the year. Though now that late-breaking December releases are helping to fill out this category a bit more than before, Best Supporting Actress is still very much up in the air. It's exciting to have such unpredictability just a month out before phase two (the precursor awards) begins. This category will materialize based on how other related factors shake out. For example, depending on how intensely the Academy decides to support "The Farewell," "Jojo Rabbit," and "Bombshell" could dictate certain spots being filled quickly. Similarly, if voters remember to take seriously certain films, like "The Laundromat" and "Downton Abbey," the trajectory of the category could be very fluid
​Here's where I see things stand as of now:
Frontrunners
Margot Robbie – "Bombshell"
Laura Dern – "Marriage Story"
Jennifer Lopez – "Hustlers"
Likely Contenders
Nicole Kidman – "Bombshell"
Florence Pugh – "Little Women"
Shuzhen Zhao – "The Farewell"
Maggie Smith – "Downton Abbey"
In The Conversation
Meryl Streep – "The Laundromat"
Scarlett Johansson – "Jojo Rabbit"
Margot Robbie – "Once Upon a Time in Hollywood"
Worthy Longshots
Da'Vine Joy Randolph – "Dolemite is My Name"
Octavia Spencer – "Luce"
After "Marriage Story" premiered at Venice and Telluride, many had viewed the category as Laura Dern's to lose for several reasons: Dern is a timely person in the industry and was a weekly highlight on "Big Little Lies" season two over the summer. She has a reputation like no other in the industry: She's immensely charismatic, likable and knows everyone in the business thanks to her Hollywood upbringing and career opportunities. The former point translates into Dern as a killer campaigner. She was nominated for "Wild" in 2014 without any precursor support, as evidence of her killer campaigning skills. Her role in the Best Picture frontrunner "Marriage Story" is said to be fierce and contains a show-stopping monologue.
Now, the role has been described as very similar to Dern's character in "Big Little Lies," but maybe to a lesser extent. Personally, I have never fully bought the idea of Dern winning for this project. It's too easy and too much of a default choice, especially considering Dern's work doesn't exhibit the typical qualities performances win by in this category, like crying or highly emotional scenes. Not all hope is lost, however, Dern's popularity and respect within the industry mirrors another mogul, Allison Janney, who just recently won the category for "I, Tonya," a performance the majority of Film Twitter deems unworthy. Dern could Janney herself into an Oscar win.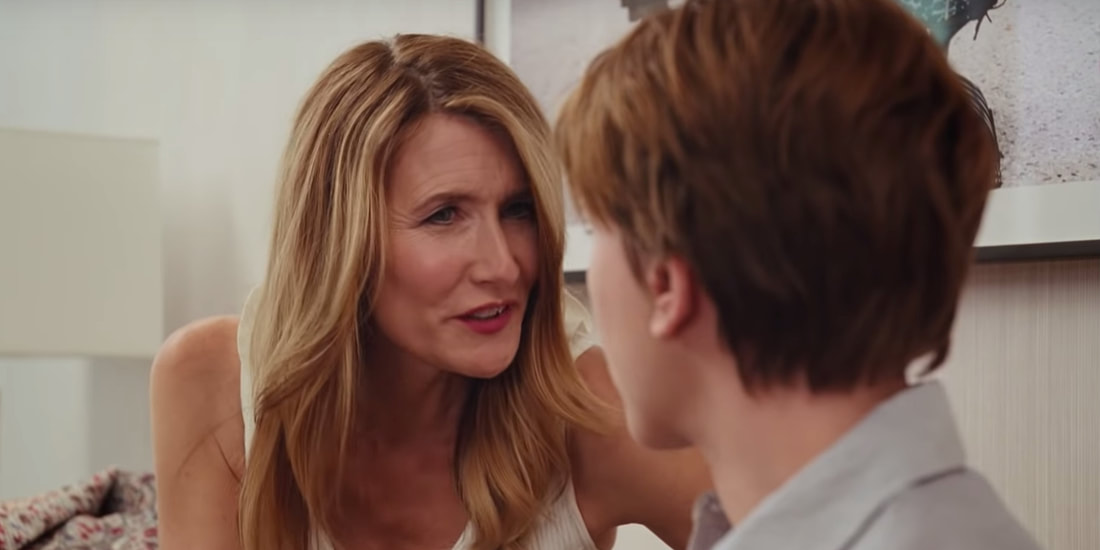 The next wave in the Best Supporting Actress race occurred at the Toronto International Film Festival. Jennifer Lopez's eye-popping, glamorous, complicated portrayal in "Hustlers" enamored audiences and garnered huge buzz. "Hustlers" is one of the shining examples of a success story this year: It's a female-lead and directed, thematically feminist, R-rated box office success. It's grossed over $100 million domestically, and a lot of the goodwill for the film rests on Lopez's shoulders. Many pundits doubted Lopez when the film premiered two months ago, but as the category has born out to an incredibly thin field, Lopez has earned her rightful spot in the conversation. Could she win? It's on the table, especially if she picks up one of the televised precursors and enacts a woman-of-the-moment campaign. But ultimately, she's seen as just happy to have a prominent spot in the race.
The most thrilling development in the Best Supporting Actress race – what seemed to be a career win for Dern thus far – has been the rollout of "Bombshell." The female-led feature film about the Roger Ailes/Fox News sexual harassment scandal affords a great deal of opportunity to their actresses, and apparently, the actresses deliver. Margot Robbie has been cited as the standout with the biggest, most emotional scenes and a clear alternative to Laura Dern's default frontrunner status. Nicole Kidman has also been acknowledged as giving terrific work in the film but is overshadowed by Robbie's impact. Still, she could will herself into a second supporting category nomination for a single film, as we saw for "Three Billboards Outside Ebbing, Missouri" and "The Favourite" in the past two years. Robbie is strengthened by beautifully portraying Sharon Tate in "Once Upon a Time in Hollywood," a favorite of the industry this year.
Robbie is in a position we see so many young actresses in right before they have a banner year and win big during awards season. She's young, attractive, worked with a few big-name directors, paid certain dues, established her range as an actress, and has shown the potential she can bring to her career in film. The Academy loves rewarding women at this point in their careers. With both films, "Once Upon a Time in Hollywood" and "Bombshell," Robbie will be in the eyes of voters consistently to make herself feel relevant in 2019. And that's a big part of what winning these awards are about: Proving urgency about yourself and getting people to like you. This year presents Robbie with that opportunity, especially since she gives a more emotional performance than her two biggest threats: Dern and Lopez.
That being said, this isn't the Laura Dern case-closed race everyone was forecasting two months ago. Here's how the Best Supporting Actress race could unfold:
1. All the buzz culminates to Robbie and it proves to be her year. She sweeps the televised awards.
2. Dern follows in the steps of Allison Janney and uses her reputation and Netflix's aggressive campaigning to secure a career sweep.
3. The major televised awards spread the wealth and create a real horserace.
​Below are my early predictions for this category at each of the five award shows (since each voting body has their own taste and traits they tend to favor over others)
CRITICS CHOICE
Predicted Winner: Laura Dern
Margot Robbie
Jennifer Lopez
Nicole Kidman
Florence Pugh
Shuzhen Zhao
The Critics Choice Awards mostly deliver safe nominations that resemble what most pundits are predicting for the Oscars, with just a dash of Film Twitter's taste. If Shuzhen Zhao becomes an entity in the race all year long, this is the perfect running start for her and the group most likely to nominate her. Everything else will be very standard.
GOLDEN GLOBES
Predicted Winner: Jennifer Lopez
Margot Robbie
Laura Dern
Nicole Kidman
Meryl Streep/Scarlett Johansson
The Hollywood Foreign Press Association loves to reward loud performances, A-list movie stars, and overall flashy, socially significant productions. Lopez's character, movie, and campaign narrative were all tailor-made for her to win the Golden Globe. Dern is already a Golden Globe winner and, strangely, I don't feel a sense of interest from this group to reward Robbie as much as I do Hollywood proper. On a side note: If voters only wish to nominate one of the women from "Bombshell" in this category and Kidman misses with every other group, she will definitely be nominated here. The Golden Globes have nominated her twelve times and given her four wins. She'll likely be a double nominee this year, for "Bombshell" and "Big Little Lies" on the television side. (The HFPA loves to give actors double nominations in the same year.)
Speaking of double nominations, they could want to reward Johansson here since she is assured to be nominated for "Marriage Story," as well. Johansson's work in "Jojo Rabbit" feels very much like a performance that will satisfy the Golden Globe voters. The HFPA admires Meryl Streep as much as the day is long, so like Kidman, if Streep misses everywhere else this season due to "The Laundromat" disappointing just about everyone, they could throw her a bone here to go along with her nomination on the television side for "Big Little Lies."
SAG
Predicted Winner: Margot Robbie or Laura Dern
Jennifer Lopez
Maggie Smith
Nicole Kidman
Here's a tough category. Usually, there's at least one contender here who doesn't make it to the Oscars. I'm placing my bets on Maggie Smith since she's a SAG favorite and the "Downton Abbey" movie was a commercial success; the wider a project is seen, the better chances they have at SAG, with its massive voting body. As for the winner of SAG, I'm unsure. This is a place I could see either Dern or Robbie win, the former for her long-standing popularity within the industry and the latter as a well-known rising star in a breakout year.
BAFTA
Predicted Winner: Margot Robbie
Laura Dern
Maggie Smith
Nicole Kidman
Florence Pugh
Robbie makes much more sense here since BAFTA tends to reward non-American actors when there's an opportunity, and favor films that are critical of America, like "Vice" and "Three Billboards Outside Ebbing, Missouri." The British Academy also nominated Robbie for last year's "Mary Queen of Scots" and was nominated for the EE Rising Star Award in 2015, so they have been impressed with her thus far. Meanwhile, the BAFTAs have yet to invite Dern to their party as a nominee. The BAFTA Queen herself, Maggie Smith, could pull an upset win here for British royalty in a sacred performance and character.
OSCAR
​Predicted Winner: Margot Robbie
Laura Dern
Jennifer Lopez
Nicole Kidman
Florence Pugh
Ultimately, my conclusion for the time-being is that the winds are flying in the direction of Robbie's favor. While the Allison Janney comparison to Laura Dern lingers in my gut, Robbie just has too much going for her: Her age, her career trajectory, starring in two huge Best Picture contenders, and she has a more emotional role that's typically rewarded by the Academy.
Who do you think is winning Best Supporting Actress? Check out our latest Oscar Predictions and let us know your thoughts in the comments section below or on our Twitter account.
​You can follow Ryan and hear more of his thoughts on the Oscars and Film on Twitter at @rcs818