By Will Mavity
​
The shake-up that COVID-19 has brought to this year's film release schedule has people wondering if we might see an unusual film triumph at next year's Oscars. People have floated the possibility of an animated film like Disney's "Soul" winning Best Picture or perhaps a Netflix or Amazon streamed film. In light of closed cinemas, several films have opted for video on demand releases rather than wait to release when theaters reopen. As such, AMPAS announced that any film that was originally intended for a theatrical release but instead chose a streaming release due to COVID would still be eligible for next year's Oscars.
While that is good news for obvious contenders like Netflix's "Da 5 Bloods," it also opens the door for less obvious contenders like, for example, Disney's filmed version of the Tony-winning Broadway show, "Hamilton". Sure, "Hamilton" has come to Disney+, but Disney confirmed that it originally intended to give the recording a theatrical release. More importantly, there is a precedent. As strange as it sounds, recordings of plays and concerts have a history of being Oscar eligible. They're constantly facing an uphill battle, but we have seen them at the Oscars before in multiple categories.
​ACTING
Give 'em Hell, Harry! – The single best argument in "Hamilton's" favor is James Whitmore's one-man stage production of "Give 'em Hell, Harry!" that was recorded and released in theaters. The film version is just a camera recording Whitmore moving about onstage and monologing to a live audience. He ended up receiving an Oscar Nomination for Best Actor as well as Golden Globe and Grammy nominations.
Othello – Lawrence Olivier's now-infamous spin on Shakespeare's "Othello" isn't quite comparable to the recording of "Hamilton," but it's close. Unlike "Harry," "Othello" wasn't recorded during a live performance. Instead, after Olivier struggled to procure financing for a feature film version of "Othello," he opted to restage his stage production of "Othello" for the camera. While Olivier was able to plan a variety of camera angles, he used the same sets from his stage production, and the blocking and performances were executed more or less identically to how they were during any night of the stage performance. It was close enough to a filmed play that film critic Pauline Kael described it as a filmed "stage production" instead of a movie. Ultimately, despite those hangups, Olivier received a Best Actor nomination alongside co-stars Frank Finlay, Maggie Smith, and Joyce Redman.
Richard Pryor: Live in Concert – Richard Pryor's 1979 recorded stand-up session is the granddaddy of stand-up comedy tapings. There had never been a theatrical release of pure stand-up comedy. It received rave reviews and grossed $60 million (adjusted for inflation) in its theatrical release. Eddie Murphy cited it as "the single greatest stand-up performance ever captured on film." Apparently, the National Society of Film Critics agreed as Pryor was one of their finalists for Best Actor at their annual awards that year. He was eligible for Oscar consideration as well but missed out on nominations. He showed up again in some predictions for his 1982 follow-up, "Richard Pryor: Live on the Sunset Strip". Pryor didn't quite pull off the nomination either time, but the fact that he was in the conversation for Best Actor for a taping of a stand-up performance is a compelling argument for Hamilton.
Vanya on 42nd Street – It's hard to describe exactly what "Vanya on 42nd Street" is because it becomes something more than a mere recording of a play as it documents the process of staging, but Louis Malle effectively captured Andre Gregory and a cast that included Wallace Shawn and Julianne Moore re-staging a version of Chekhov's "Uncle Vanya" for an invite-only audience in New York's abandoned New Amsterdam theater. Cast members Brooke Smith and Larry Pine were both nominated for Indie Spirit Awards and accolades from various regional critic groups for their performances, while Malle was nominated for Best Director by the National Society of Film Critics.
Hamilton – Lin-Manuel Miranda and Phillipa Soo were already nominated for Lead Tonys for their turns on the stage in "Hamilton". And of course, Leslie Odom Jr. won the Lead Tony for his turn as Aaron Burr. Daveed Diggs and Renée Elise Goldsberry each won for Featured Actor. Odom Jr.'s Tony-winning spin probably has the best chance of anyone, especially if he runs Supporting. (He went lead for the Tonys, but so did Viola Davis for "Fences" before winning the Supporting Oscar for the film version.)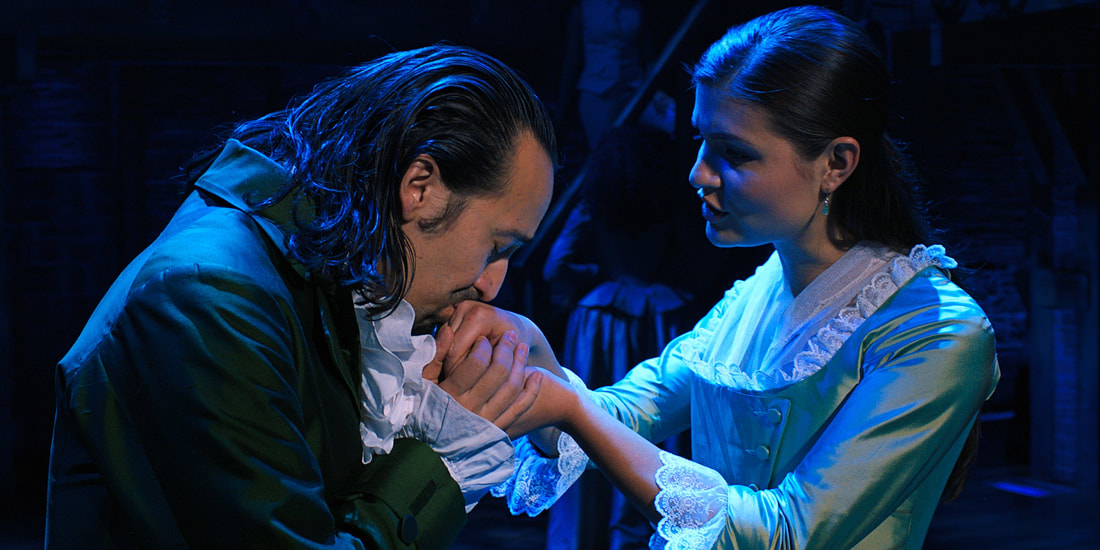 COSTUME DESIGN
The Magic Flute – Ingmar Bergman could have staged his recreation of the famous opera as a film, but for sentimental reasons wanted to restage it as a pre-cinema audience would have seen it on stage. As such, he built theater-style sets and staged his version of "The Magic Flute" as a stage opera. His production was never performed for a live audience, but it's just a stage production that Bergman produced for the sole purpose of filming it. The production was nominated for a Golden Globe for Best Foreign Film and an Oscar for Best Costume Design.
Hamilton – The Tony award-winning costumes in "Hamilton" speak for themselves. They're lush and vibrant period recreations; in other words, they are Academy kryptonite.
ORIGINAL SONG
Katy Perry: Part of Me – Katy Perry's concert film features more than just a live taping of her concert. It expands to serve also as a broader documentary focusing on the singer's life. But the concert portions are front and center and were a main part of the film's appeal. Although it was not nominated, Katy Perry's hit song "Wide Awake," performed in the film, was eligible for the Original Song Oscar.
Hamilton – "Hamilton" faces an uphill battle here. The music branch is notoriously strict on song eligibility. Songs and scores have been disqualified over the years because they were not written explicitly "for" the movie. "Wide Awake" was explicitly written for the Katy Perry concert movie. While this recording of "Hamilton" was planned early on, it's difficult to argue that the songs were written for the movie specifically. They were written for the play, but unless Disney can argue that Lin-Manuel Miranda always knew the play would be taped and released as a film, getting a song nomination will be difficult.
​SOUND
Woodstock – Michael Wadleigh's recap of the 1969 Woodstock music festival is considered one of the finest concert films ever made. It was a massive box office success, and the quality of its on-location sound recording and subsequent remixing was strong enough that it received an Oscar nomination for Best Sound.
Hamilton – We know the sound branch loves to nominate musicals here and it helps that the sound, as captured, is crisp and clear. Sound Re-recording Mixer, Tony Volante, has already been nominated for four Emmys to date. If there's anywhere "Hamilton" could really stand a chance with the Oscars, it's right here.
CINEMATOGRAPHY
No staged plays or concert films have received cinematography nominations, but the play, as captured on film, is striking. Two documentaries have received cinematography nominations to date ("With Byrd at the South Pole" and "Navajo"), so there is precedent. "Hamilton's" credited cinematographer, Declan Quinn, has an impressive pedigree having previously shot critical hits like "Leaving Las Vegas" and "Rachel Getting Married".
Will "Hamilton" still be on voters' minds by next March? Who knows. The expanded Oscar timeline certainly will make things harder for the film; but who knows. Few musicals have enjoyed the cultural saturation that "Hamilton" has. Its performances and craftsmanship are undeniable, so if Disney decides to campaign it, well, there's plenty of precedents.
Do you think Lin Manuel Miranda's "Hamilton" will break through with the Oscars? Let us know your thoughts in the comments section below or on our Twitter account.
​You can follow Will and hear more of his thoughts on the Oscars and Film on Twitter at @mavericksmovies