By Robert Pius
In "Nomadland," Frances McDormand plays a woman decimated by the financial crisis of the late aughts who takes to the road and lives in her van as she tries to find some sort of life for herself. McDormand herself is about to embark on her own journey in real life as she tries to become one of those rare actors to win three Academy Awards. Due to the film's strong reception at the fall film festivals, McDormand has jumped to the top of a lot of pundit's picks as the frontrunner in the Oscar race for Best Actress. Like her character in Chloe Zhao's film, there may be some bumps along the road for McDormand.​
The Academy has traditionally been extremely stingy when it comes to giving out that third Oscar. Even the Academy's favorite actress, Meryl Streep had to wait thirty plus years before she got her third statuette (despite amassing twenty-one nominations, almost doubling her nearest competitor for the title of most nominations.) It's been somewhat common for people to win two awards but getting that third one usually takes some pretty unique circumstances to align. McDormand won her first Oscar in 1996 for "Fargo" and her second only three years ago for "Three Billboards Outside Ebbing Missouri." Both of these were for Best Actress. She has also received three Supporting Actress nominations for "Mississippi Burning" in 1988, "Almost Famous" in 2000 and "North Country in 2005. A third Best Actress award would make her only the second woman to achieve this status. Not even Meryl has amassed three Best Actress Awards since her first Oscar win was in the Supporting Actress category for "Kramer vs. Kramer."
The first person to win three awards did it surprisingly easily. Walter Brennan was an actor in the early days of film who won the first-ever Oscar for Best Supporting Actor for "Come and Get It." This would be in 1935 at the ninth Oscars (The previous ceremonies did not recognize supporting performers). In 1963 he'd win Supporting Actor again for "Kentucky" and unbelievably he'd win a third time two years later in 1938 for "The Westerner." Brennan had started his career as a background actor (or extras as they were referred to back then) and had remained active in their union even after he graduated to speaking roles. That is considered to be why he won so many times since background actors were allowed to vote for the Oscars in those early days. After 1938 they'd lose that right to vote and Brennan's winning streak would come to an end. He was nominated a fourth time in 1939 but this time without the background actor voting block he came up short and lost to Donald Crisp for "How Green Was My Valley."
Thirty years would go by before a person would be invited to make a third trip to the podium and that person ironically would be the person who notoriously never showed up at the Oscars despite 12 nominations (tied for a second only to Streep). That person of course is Katharine Hepburn. Hepburn won the Oscar her first time out in 1933 for "Morning Glory." She'd then amass a steady stream of eight more nominations over the next thirty years for some pretty iconic films but never came up a winner. Her luck would turn around in her later career as she would win the Oscar for Best Actress all three times she was nominated making her the first and to date the only actor to win four times. Her victory in 1967 was seen as a sentimental win since it was widely known that her off-screen companion Spencer Tracey was dying during the making of their film "Guess Who's Coming to Dinner." Hepburn's nursing him through his death melted Academy members hearts and she won for what is not widely regarded as one of her best performances, especially since was up against formidable competition from two film performances that would live on in film legend (Faye Dunaway in "Bonnie and Clyde" and Anne Bancroft in "The Graduate") and an equally strong performance from Dame Edith Evans in a small British film called "The Whisperers."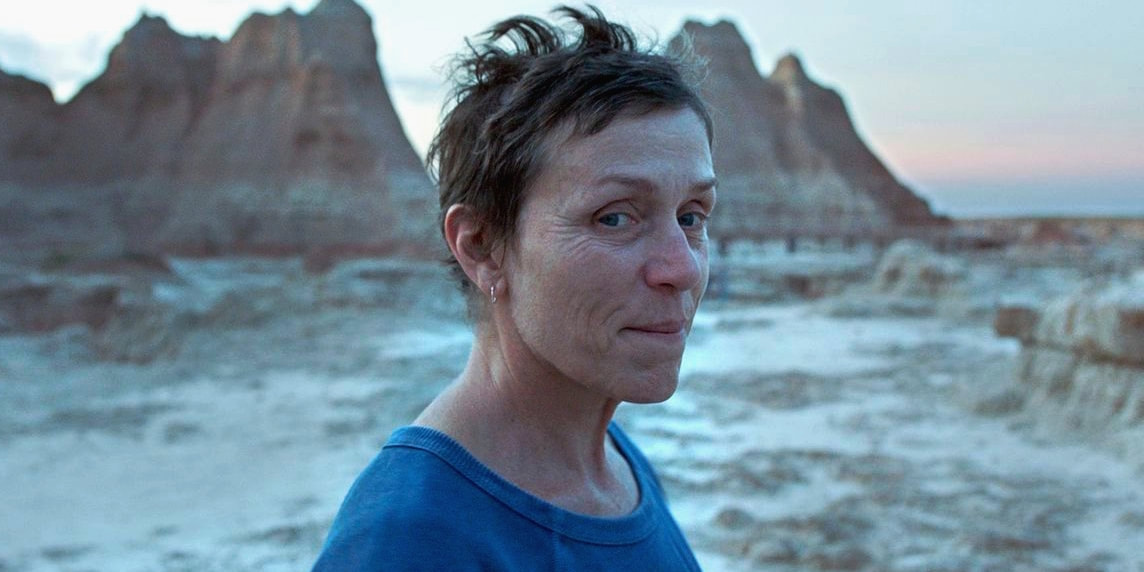 Hepburn would win Best Actress again the following year for "The Lion in Winter." This remains one of the most shocking wins in Oscar history for a number of reasons. First of all, it was a tie and she shared the award with Barbra Streisand in her first film "Funny Girl." Streisand had been granted admission to the Academy before the voting which was a bit unusual so had that not happened, she likely would have lost to Hepburn by one vote (her own). It's also shocking that they would award Hepburn when she had just won the year before. Her work in "The Lion in Winter" was highly acclaimed but the win still seems surprising since her co-star the equally acclaimed Peter O'Toole would lose to what has generally been considered one of the weaker Best Actor wins: Cliff Roberson in "Charley." Plus, there is just the strange situation of the Academy repeatedly awarding someone who didn't seem to really care if she won. Hepburn would pull off a very big surprise win again in 1981 with her fourth Oscar for "On Golden Pond." Once again she wasn't there to accept the award.
The next three-time winner would be Ingrid Bergman. The funny thing about this third Oscar is that she didn't seem to think she deserved it. She opened her speech with "it's always nice to get an Oscar" and then proceeded to say how she thought her fellow nominee Valentina Cortese really should have won for "Day For Night." This Oscar came in the Supporting Actress category for the all-star Agatha Christie murder mystery "Murder on the Orient Express." While Bergman may not have thought herself worthy, it is an interesting performance especially coming from Bergman who was known for most of her early career as a glamour girl. This role showed her ability to take on a small quirky character who, like everyone else in the film, isn't really who they appear to be. Bergman had previously won two Best Actress awards one for "Gaslight" in 1944 and a second for "Anastasia" in 1956. The second Oscar marked her return to Hollywood filmmaking after she was basically driven out of the country due to having an affair with her director Roberto Rossellini while she was still married to another man.
Twenty years would go by before Jack Nicholson would join the three-timer club. He had a rough start with the Oscars losing four times before he finally won Best Actor in 1975 for "One Flew Over the Cuckoo's Next." He'd then win the Supporting Actor Oscar in 1983 for his popular comic turn in that year's Best Picture winner, "Terms of Endearment." He looked to be in line for a third Oscar in 1985 for "Prizzi's Honor" but he lost that one to surprise winner William Hurt in "Kiss of the Spider Woman." He would get number three through in 1997 for "As Good As It Gets." Nicholson holds the record for the most acting nominations by a male actor ever with twelve, tying him with Hepburn and only behind Streep. After his initial winning problems, Nicholson had one of the easiest and least controversial paths to Oscar number three probably due to his Oscar enthusiasm (there was a time when barely a ceremony would go by without him sitting smirking in the front row) and overall popularity with Academy members.
Next up was Meryl Streep, who surprisingly took around thirty years to amass three awards despite almost constant nominations reaching well into double digits and becoming the most nominated performer ever. She won her first Oscar on her second nomination for Supporting Actress in "Kramer Versus Kramer" in 1979. She then got her second in 1982 as Best Actress in "Sophie's Choice." Interestingly she may have amassed three in four years but although the front runner in 1981 for "The French Lieutenant's Woman" she lost to Hepburn's surprise victory for "On Golden Pond." The acclaim for "Sophie's Choice" was strong enough that she likely would have won two in a row but that didn't happen and so now Hepburn has stood at the top of the charts with her four wins for nearly forty years. Streep with her almost annual nominations just couldn't seem to capture that third win. Some thought that was because people assumed she already had a shelf full of Oscars at home. When her studio released "The Iron Lady" in 2011 they smartly emphasized in their advertising that it had been over 30 years since Streep had won. The campaign paid off and Streep finally got her third Oscar in a close race with Viola Davis in "The Help."
​Just a year later, the final member of the three timers club joined the group when Daniel Day-Lewis won for "Lincoln." Day-Lewis' first Oscar was considered a huge surprise when he beat the favored Tom Cruise in "Born on the Fourth of July" in 1989 (You can hear an audible gasp from presenter Jodie Foster if you pull up the old video of the win on Youtube). Day-Lewis would receive another Best Actor nomination 4 years later for "In the Name of the Father" but then he all but disappeared from the film world for a number of years. He would return to the Oscars with a nomination in 2002 for "Gangs of New York" and was expected to win but was upset at the last minute by Adrien Brody in "The Pianist." He'd rectify that situation in 2007 with a win for "There Will Be Blood" giving him a second Best Actor award. He won his third Oscar in 2012 for "Lincoln" making him the only person to ever win three Best Actor trophies. I don't know if there was really a large feeling that Day-Lewis deserved a third Oscar, especially considering his low output of films but "Lincoln" received so much acclaim for his transformative performance and none of his competitors were able to get any traction towards a win so the third award was his.
This leaves us with Frances McDormand's quest to join this illustrious group. McDormand, despite her acclaim, has the problem that she only won her second Oscar a few years ago. It seems like many voters will be thinking "her, again?" (to quote Meryl Streep's words that started her third Oscar acceptance speech) when they mark their ballots. McDormand is a bit like Hepburn in that she doesn't fully embrace the whole Oscar process. She doesn't campaign for the awards and while she seems genuinely excited in her two Oscar speeches she seemed a bit annoyed at some of the precursor awards and even encouraged voters to acknowledge some of her younger co-nominees instead of her. It almost seemed that, like Bergman, she too felt she was undeserving. "Nomadland" could possibly win Best Picture and McDormand is a producer so voters may think that is enough recognition for her and award her there and give the Best Actress award to one of the many other possible contenders ranging from legends (Sophia Loren) to newcomers (Vanessa Kirby) to history makers (Viola Davis could become the first black woman to win two Oscars) to people absent from the race for many years (Michelle Pfeiffer). Much like the difficulties McDormand's character faces on the road in her beautiful newest film, she may face the same amount of obstacles on the Oscar highway to a third acting award.
Do you think Frances McDormand is going to win a third Oscar for "Nomadland?" If so, do you think it will be for acting or producing? Or do you think she'll win a third for something else later? Let us know your thoughts in the comments section below or on our Twitter account.
You can follow Robert and hear more of his thoughts on the Oscars and Film on Twitter at @robertpius_