As Oscar night quickly approaches us after the most extended awards season ever and one of the most difficult years we've had to face, there's one question I can't help from shaking from my mind: is "Nomadland" really going to sweep the entire season without any competition?
Don't get me wrong, "Nomadland" is a great movie, and it's deserving of all the awards it's received so far, but ever since its premiere at the Toronto International Film Festival in September of 2020, "Nomadland" has remained at the top of Gold Derby's predictions list for the entire season. I remember looking at my own predictions in November, thinking I would just keep it there as a placeholder until another film started to sweep the awards conversation, similar to "The Irishman's" placement in November 2019 that was quickly swept away by the likes of "1917" and "Parasite" once the awards season actually started.
We've seen similar narratives this year in other categories as well. Carey Mulligan held tight in the Best Actress predictions for a long time, until the awards started, and now it's one of the most exciting categories. But "Nomadland" has persisted in keeping its frontrunner status for nearly seven months now, a feat any film or studio should envy, regardless of the pandemic year or not.
In fact, most people signed this Best Picture race off as completely locked once "Nomadland" won the PGA, considering they use a preferential ballot similar to how the Oscars vote. I was in the same position after that, although it was increasingly difficult for me to believe "Nomadland" walking away with every Best Picture award it was nominated for, I couldn't justify taking it out of my number 1 slot. There are two things that changed what I thought about the Best Picture race after that PGA win: the SAG ensemble and anonymous Oscar ballots.
SAG-AFTRA consists of over 120,000 members, of which only about 1,500 are actors that also belong to the Academy, according to a 2020 NBC news article. Still, that's over 15% of the Academy and double the size of the next largest branch. The actors have a massive influence over what wins at the Oscars, which is why SAG is often taken so seriously as a major precursor as opposed to any other guild awards. The SAG Ensemble award is often seen as an equivalent to Best Picture, a prize no other guild apart from the PGA has an award similar to.
"Nomadland" missed out on a SAG Ensemble nomination entirely when "The Trial of the Chicago 7" ended up taking the top prize of the night, similar to the "Parasite" win from last year. While a decent argument can be made as to why "Nomadland" wasn't nominated (the film primarily focuses on one character, instead of a larger ensemble similar to the other nominees, with "The Trial of the Chicago 7" having the largest ensemble of those nominated), it's strange that the lone nominee for the film – Frances McDormand for Best Actress – didn't take home the prize if the movie is as widely loved as it's implied to be to in order to sweep the awards season.
Anonymous Oscar ballots should be taken with a huge grain of salt. The Academy comprises almost 10,000 members, and we usually only see maybe 10-15 anonymous ballots per year from various different media sources. These publications can be incredibly unreliable because the main interest of these articles is to generate internet traffic, often resulting in publishing material tailored to cause a frenzy amongst Oscar lovers and prediction experts. Nevertheless, these members are talking to each other. They probably discuss how their friends are voting and influence each other based on these conversations they have. From these anonymous ballots, we can sense potential upsets that may be approaching, such as the stunning win from "Parasite" last year over the mammoth WWI epic "1917."
Using some of this information, it becomes a little bit more clear as to how "The Trial of the Chicago 7" actually has a path to Best Picture through Best Original Screenplay and Best Editing, and it's surprisingly easier than some may think.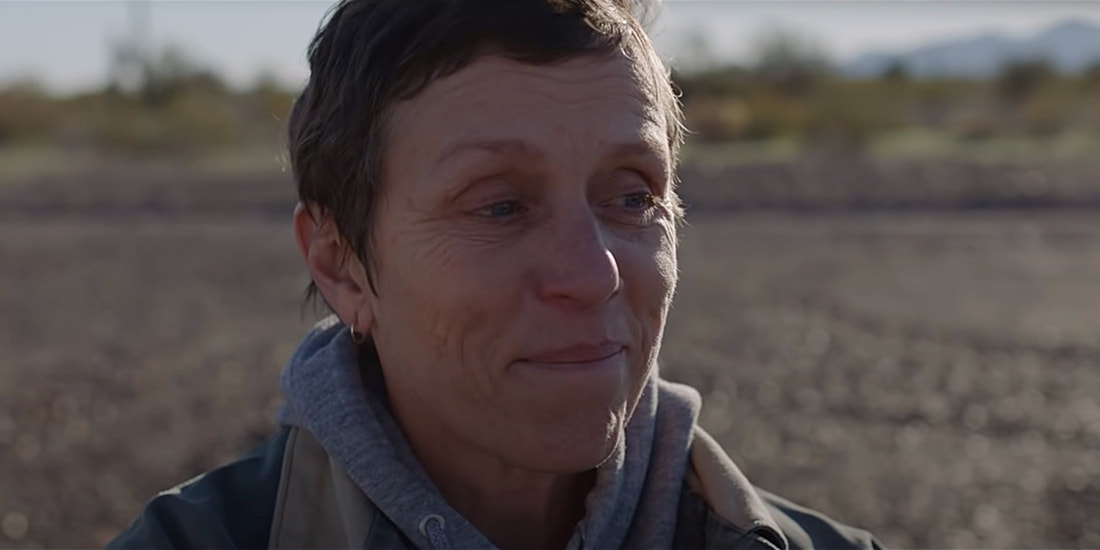 Best Film Editing
This is "The Trial of the Chicago 7's" time to shine. The winner of this category often goes to the most edited film, not necessarily the best-edited one. Something high paced or intense, such as war films or typical "Dad flicks," such as last year's winner "Ford v Ferrari." The case against "The Trial of the Chicago 7" here is that the Editing win usually coincides with at least one sound win. The last time there was a split between the two was at the 85th Academy Awards in 2013, when the sound categories went to "Skyfall" and "Zero Dark Thirty" in a Sound Editing tie, "Les Misérables" was awarded Sound Mixing, and "Argo" won Editing. Ironically, "Argo" was able to take the same path that gives "The Trial of the Chicago 7" a chance, also winning Screenplay and Picture.
The clear frontrunner in the single sound category this year is "Sound of Metal." It makes it easy to pick a movie for Best Sound when the word sound is literally in the title. "Sound of Metal" has also picked up its fair share of Editing wins, both at the BAFTA awards and the Critics' Choice awards (where it tied with "The Trial of the Chicago 7").
However, "The Trial of the Chicago 7" has just as much of a fighting chance, winning the ever-important ACE award, where "Sound of Metal" was also nominated. "The Trial of the Chicago 7's" editing is also much showier than "Sound of Metal," which is much more muted and less in-your-face than its competitor. We can also infer based on its MPSE win, that if there were two sound categories this year, the Aaron Sorkin directed film would've been able to at least score a Sound Mixing nomination. But either way, "The Trial of the Chicago 7" fits the bill as to what the Academy goes for; it makes sense that this is an award it would win.
Best Original Screenplay
If we're going based on the anonymous ballots, a number of them have claimed the award is a "photo finish." It's not clarified what the race is between, but it can be assumed the two frontrunners are Emerald Fennell's "Promising Young Woman" and Aaron Sorkin's "The Trial of the Chicago 7". "Promising Young Woman" has picked up almost every writing award it's been nominated for, excluding the Golden Globe Award, which went to "The Trial of the Chicago 7." But the Academy demographic tends to lean a bit older and more conservative. These are the same people who awarded Best Picture to "Green Book" two years ago.
I can't realistically see "The Trial of the Chicago 7" only walking away with Editing. Again, it's rare that a lone Editing win ever occurs. It's only happened once in the last 28 years, for 2011's "The Girl with the Dragon Tattoo." If "The Trial of the Chicago 7" is winning Editing (which seems likely), it's expected to win something else, and from the anonymous ballots, Original Screenplay appears like its best chance.
It's not too far off either. The Academy likes Aaron Sorkin, awarding him for "The Social Network" and nominating him three times since then. "Promising Young Woman" has a screenplay that's considered bold and daring but can leave viewers feeling divisive and turned off by its bold ending. "The Trial of the Chicago 7" has an insanely tight script too, but leaves the viewer on a more positive feeling than its competitor does. "The Trial of the Chicago 7" also benefits in that it's not as controversial as "Promising Young Woman" is. While reactions to that film can be hot or cold, most people generally agree "The Trial of the Chicago 7" is a good movie and often cite its screenplay as one of its strongest qualities.
Although Aaron Sorkin missed a Best Director nomination, this doesn't seem to be much of a detriment in the age of the preferential ballot. The director's guild is notoriously difficult to "join the club," often rebuking actors turned directors for nominations (such as Ben Affleck for "Argo" or Bradley Cooper for "A Star is Born"), or writers turned directors, like Sorkin.
Best Picture
If the film turns out as strongly on Oscar night as I'm predicting, it's hard not to include a Best Picture win with it. Only nine films have ever won Best Picture without a Screenplay or Director win, the last one to do so being "Chicago" in 2003, and the eight others before that predating 1952. Conversely, winning Best Picture without a Director nomination is rarer than obtaining one of those three wins. Only five films have ever gained the achievement of winning Picture without the often-needed Director nomination. However, we have seen Director and Picture split more often in recent years, including two of the Best Picture winners this decade which did not have a director nominated.
Since the expanded lineup, four Best Picture winners have also taken home the trophies for Director and Screenplay, five for Screenplay alone, and only two for Director alone. In this day and age, the way to Picture is through Screenplay.
Although "Nomadland" is pretty generally well-liked, it can play as dull and a bit slow to some people. It's also a film that views best on the big screen, which doesn't favor the film's watchability when some Academy voters are viewing on laptops. However, "The Trial of the Chicago 7" benefits from its engaging and fast-paced script, making it a more accessible watch on a smaller screen. It could certainly benefit tremendously from a large theater viewing experience. Still, it doesn't need to rely on it as much as "Nomadland" does, potentially leading many voters to rank it higher on their preferential ballots during voting.
"The Trial of the Chicago 7" is certainly not a bad film. It's engaging and has many parallels to events occurring in our world today. Last year's win with "Parasite" was considered colossal progress, but it's hard to forget when "Moonlight" won under similar circumstances, only for "Green Book" to win two years later. Granted, "The Trial of the Chicago 7" doesn't have as many problems as "Green Book" does, but it plays very easily to the same audience who still makes up a large enough portion of the Academy.
It'll be exciting to see whatever happens on Oscar's night, and I'll be happy if I'm proven wrong and "Nomadland" ends up taking the largest prize of the night, but I also can't believe the race is as locked up as some think it is. We'll see tomorrow evening. What do you think is winning Best Picture? Be sure to check out the NBP Team's final predictions here and let us know in the comments section below or on their Twitter account.
You can follow Tyler and hear more of his thoughts on the Oscars and Film on Twitter at @tylerjon7