The magic word at Universal Studios' CinemaCon 2023 presentation was "Mario." Nearly every studio representative who took the stage couldn't help but celebrate the massive success of "The Super Mario Bros. Movie." Though it got a bit repetitive, it's the right audience for such a celebration. The CinemaCon audience, made up primarily of theater owners, is sharing in celebrating "The Super Mario Bros. Movie." Universal aims to keep growing the box office with 27 movies coming to theaters in 2023, most of which were highlighted during their presentation. It was the longest presentation of CinemaCon yet, not only highlighting many of their 2023 releases but also releases in 2024 and beyond.
Opening Universal's presentation was a montage full of filmmakers like Steven Spielberg, Jordan Peele, Christopher Nolan, Elizabeth Banks, Wes Anderson, Ethan Coen, James Wan, Jon M. Chu, and many others, recognizing the importance of the theatrical experience. In addition to appeasing the theater owners in the crowd, it sent a clear message: Universal is a director's studio.
Nolan himself stepped out on stage to what sounded like the biggest cheers of any celebrity guest so far at CinemaCon 2023. Before introducing a new extended trailer for his film "Oppenheimer," the director raved about bringing us into the world of men and women making these impossible choices during World War II. He shot the film in full IMAX, both color sequences and black and white as well. "Not too much black and white, don't worry," Nolan joked, much to the relief of the theater owners in the crowd. The extended trailer was much more story-oriented than previous teasers and revealed new looks at characters played by Florence Pugh, Emily Blunt, Robert Downey Jr., Benny Safdie, and more. As expected, it looks undeniably spectacular. Universal has high box office hopes for their first collaboration with Nolan when "Oppenheimer" releases on July 21st.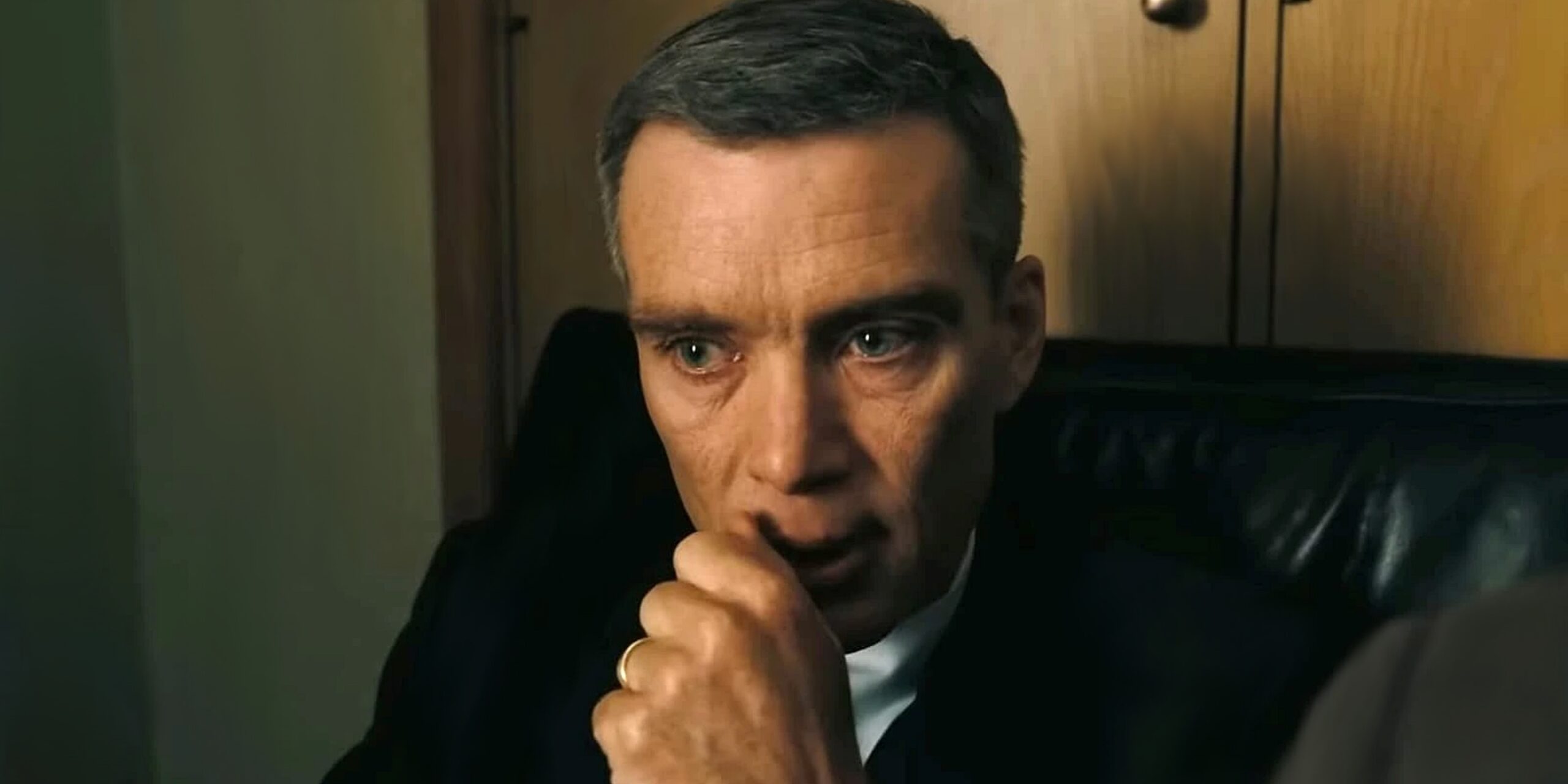 Universal also touted their most reliable franchise with "Fast X." Michelle Rodriguez literally somersaulted on stage alongside Jordana Brewster, Sung Kang, and Tyrese Gibson. The quartet looked back on the franchise's history in a lovely tribute, leading up to the family man, Vin Diesel, taking the stage. Diesel gave a surreal and fairly serious speech, comparing the theater owners to "soldiers on the front lines." He also stated that the "Fast & Furious" series was the longest-running franchise in cinema history, with the same actors playing the same characters, receiving uproarious laughs. While that math doesn't really check out, the box office numbers for the series do. Will the series hit $1 billion again with "Fast X?" We'll find out in May.
As reliable as ever, horror movies also continue to light up the box office. Jason Blum and David Gordon Green took to the stage and celebrated the success of Blumhouse's "M3GAN." "Just a reminder," Blum said, "that franchises are started with original films." Yet Green was there to showcase his latest revival of a horror franchise with "The Exorcist: Believer." The pair debuted the phenomenal trailer, in which the same demon possesses two young girls. Leslie Odom Jr. leads the film but is joined by franchise veteran Ellen Burstyn, among others. It was a solidly creepy teaser that should satisfy fans of the classic movie.
Elsewhere in the R-rated space, Will Ferrell stepped out alongside Sophie, the dog who portrayed his character in the upcoming film "Strays." Before unveiling an extended look at the comedy, the pair bickered (or at least Ferrell did) about who was the bigger star. Not much was revealed that we haven't already seen in trailers, but it looks fun enough.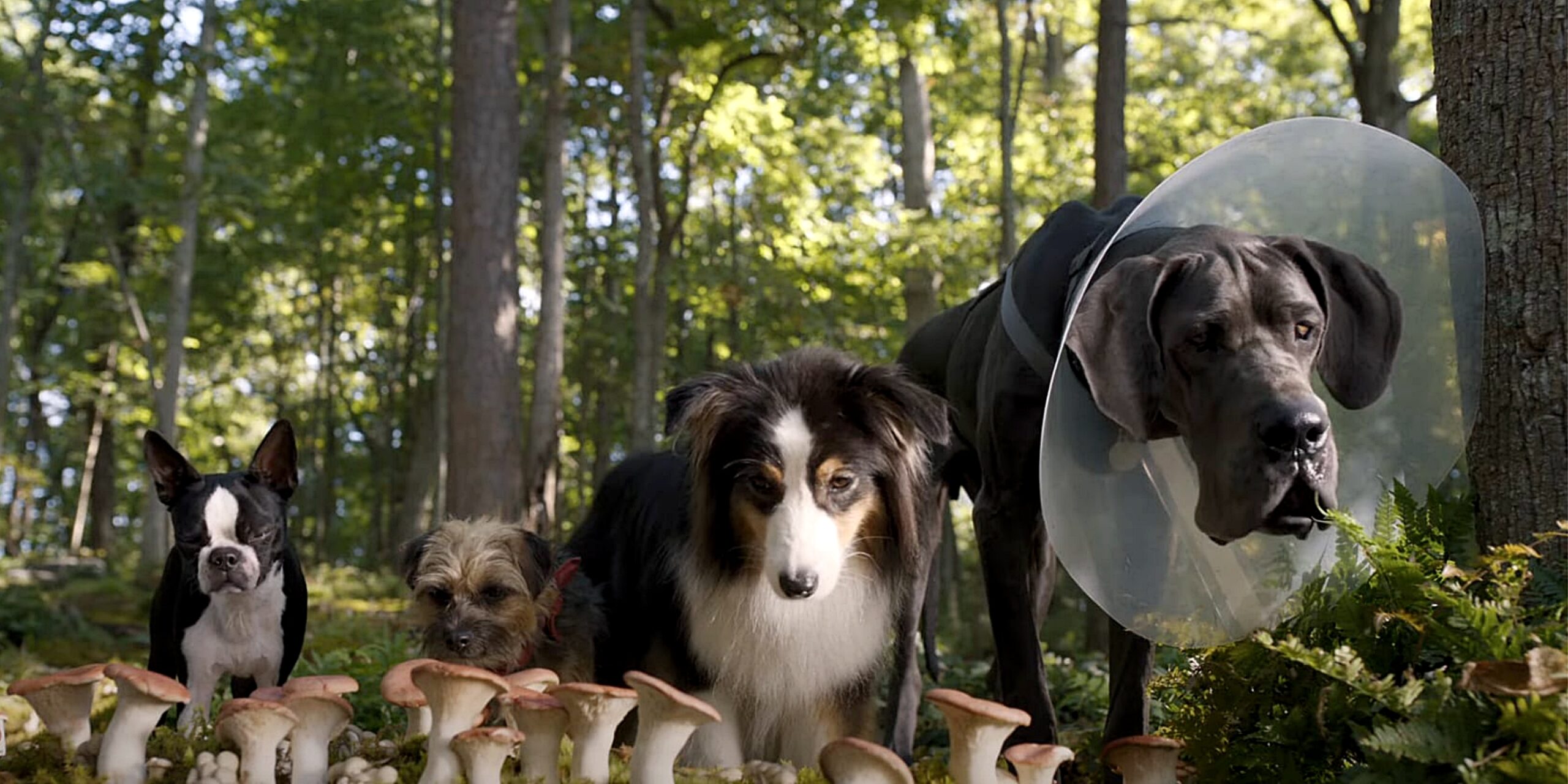 While everyone was focused on an animated plumber, Universal reminded us that they have more animation to look forward to. Chris Meledandri introduced the next Illumination film, "Migration," about a father duck who fears migrating with his family, only for them to end up getting stuck in New York City. Starring Kumail Nanjiani, Elizabeth Banks, Awkwafina, and many more, it looks like a classically cute Illumination property. Elsewhere, Anna Kendrick and Justin Timberlake came out for adorable banter before cueing up a new, unfinished extended trailer for "Trolls Band Together." They referenced "Trolls World Tour," infamously kicking off the straight-to-VOD rental trend at the start of the pandemic but celebrated being back in theaters for this entry. Finally, we got a trailer for "Ruby Gillman, Teenage Kraken." The film looks decent enough, but the story feels far too similar to "Turning Red" and "Luca" to get excited about. We'll see just how different it is when it arrives on June 30th.
Focus Features also got time to shine in the presentation, highlighting the success of the specialty film market. Chairman Peter Kujawski noted that the specialty market didn't simply recover from the pandemic along with the rest of the film market. It rebounded to levels higher than pre-pandemic, proving that niche audiences are just as passionate as ever. Coming to that market on June 16th is Wes Anderson's "Asteroid City," which received an extended trailer. Nothing new was revealed in the trailer, but it will surely be a reliable hit for the studio. "My Big Fat Greek Wedding 3" got a trailer that teases a family reunion in Greece. It looks sweet and funny and hopefully better than the second film.
Two potential awards contenders received first looks and excellent looks they were. Alexander Payne reteams with Paul Giamatti for "The Holdovers," in which Giamatti plays a teacher at a private school who must stay over Christmas break with kids who can't go home. The trailer teases tons of comedy and the three emotional performances from Giamatti, Da'Vine Joy Randolph, and newcomer Dominic Sessa. This looks right up the Academy's alley. Next up was Ethan Coen's solo feature debut, "Drive-Away Dolls," co-written by Tricia Cooke. The trailer promised a classic Coen crime caper with tons of energy and comedy with a dark undercurrent. Margaret Qualley and Geraldine Viswanathan lead the impressive cast in what could seriously be a big hit.
But that wasn't the end for Universal. Teasing 2024 films, director David Leitch brought out an entire stunt crew to perform for the audience. Ryan Gosling and Emily Blunt joined soon after to premiere a trailer for "The Fall Guy," a movie centered around Gosling's washed-up stuntman who returns to the industry for his ex's directing debut. It looks incredible and really showcases the stunt world well.
Finally, the CinemaCon crowd was treated to a very early look at the highly anticipated "Wicked" movies, the first of which will arrive in cinemas 19 months from now. Cynthia Erivo and Ariana Grande's "Defying Gravity" underscored the extended behind-the-scenes featurette and showcased massive practical sets. Director Jon M. Chu mentioned planting 9 million real tulips rather than CGI. The extensive footage highlighted every major character, large ensembles, and more. It's very, very early, but this looks promising.
Universal's President of Domestic Theatrical Distribution, Jim Orr, emphasized to the CinemaCon crowd the studio's commitment to the theatrical experience, perhaps why they highlighted so many films. "At Universal, we never questioned whether theatrical can survive, but how theatrical can thrive," Orr said. "Change in and of itself is not a crisis. It's a call to innovation that we choose to accept."
What was your favorite piece of news from the Universal Pictures & Focus Features panel at CinemaCon this year? Please let us know in the comments section below or over on our Twitter account.