For the past few weeks, the conclusion of the HBO series "Succession" has been dominating the media worldwide — not just on the entertainment pages where it had been a familiar focus during its four-season run, but in the days leading up to its series finale, on the minds of editorial writers around the world. Think pieces on such topics as comparing the Roy family to the Murdochs or what viewers' fascination with the Roy family says about our society today…that sort of thing…seemed to be everywhere. It was arguably the most significant invasion of a television show into the world's editorial pages since the shoddy treatment the Royal Family was said to receive on "The Crown."
Of course, when Emmy prognosticators hear the names "Succession" and "The Crown" together, thoughts inevitably turn to the awards race ahead. It's increasingly rare for such two Emmy powerhouses to go up against each other. When they do this year for the final time, the looming showdown inevitably begs the question, "Who's the baddest Emmy bitch around? Is it the one in the throne room? Or the one in the boardroom?"
Statistically speaking, there are two ways to measure who's the bigger Emmy champ: the number of nominations and wins or the most Primetime Emmys won in a single year. Both methods are valid, so let's evaluate each and see which show has the best chance of coming out on top.
Let's take the easy one first: wins and losses. Comparing each series' first seasons, "The Crown" came out of the gate roaring, amassing thirteen nominations on its very first try in 2017, compared with only five nominations for "Succession" in its debut season (2019). But the HBO series came back strong in Season 2, receiving eighteen nominations, and by the time both shows had completed their third season Emmy tally, "Succession" had moved ahead.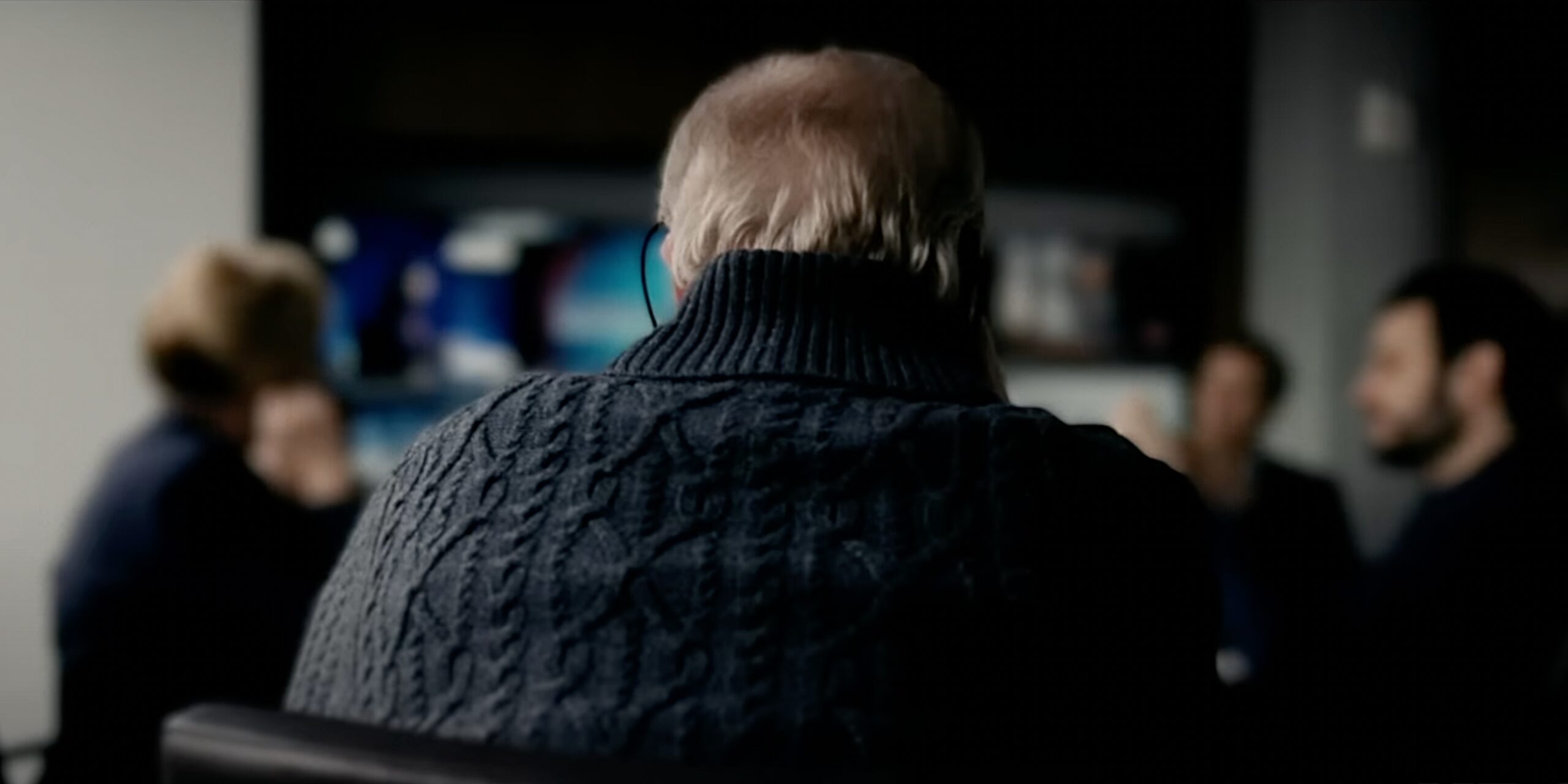 SEASONS 1-3
SUCCESSION: 48 nominations, 13 wins
THE CROWN: 39 nominations, 10 wins
Then came 2021. "The Crown" unexpectedly caught fire with Emmy during its fourth season, earning a surprising 24 nominations and significantly winning a mammoth eleven Emmy Awards, more than doubling its total of Emmy victories from the first three seasons combined. With "The Crown's" four-season Emmy total standing at 21 wins from 63 nominations, the gauntlet has been thrown down for "Succession" to reach or surpass it.
Since "Succession" earned 25 Emmy nominations in 2022, it would take a virtual collapse for the HBO series not to receive the sixteen nods necessary to surpass "The Crown's" total Emmy nominations, especially given the quality of its final season. Whether the series can capture the nine Emmys needed to pass "The Crown" in the win department might be a little more daunting, but, as we will see, not impossible.
Still, there is one statistic that "The Crown" achieved that may prove to be insurmountable for any other series to realize: win every Primetime Emmy Award for which it was eligible. In 2021, the series won awards for writing and directing, as well as all four acting awards and the coveted Outstanding Drama Series Emmy. Sweeping all seven categories is a remarkable feat that can never be surpassed, but does "Succession" has the stuff to win all seven this year and tie for the record?
With Emmy nomination voting just a few weeks away, the race has never been more fluid, but by sizing up buzz (and consulting our Next Best Picture Emmy Predictions Chart here), let's take a look at the state of all seven Primetime Drama races at this moment and see how close "Succession" can come.
OUTSTANDING DRAMA SERIES
2021 WINNER: The Crown
CURRENT FRONT-RUNNER: Succession
"The Crown" easily won this category in 2021. "Succession" will win it this year. Let's move on. A wash.
OUTSTANDING LEAD ACTRESS IN A DRAMA SERIES
2021 WINNER: Olivia Colman – "The Crown"
CURRENT FRONT-RUNNER: Sarah Snook – "Succession"
Even though she's awards-bait Olivia Colman, the 2021 Emmy winner had a tough time fending off her buzzy "The Crown" co-star Emma Corwin to take the win. Sarah Snook faces no such co-star competition in her brilliant strategic jump to Lead, accurately reflecting her central importance to this season's storyline. With her closest competition likely coming from "Yellowjackets'" Melanie Lynskey, Snook should take this for "Succession." A wash.
OUTSTANDING LEAD ACTOR IN A DRAMA SERIES
2021 WINNER: Josh O'Connor – "The Crown"
CURRENT FRONT-RUNNER: Jeremy Strong – "Succession"
With his two co-stars possibly splitting the "Succession" vote, Strong won't have as a clear field as Snook to win his second Emmy. If nominated, Brian Cox, whose Logan Roy was ever-present (even in his absence) throughout the season, could be formidable (as he has never won), and Kieran Culkin, who, in his jump this year to Lead, certainly has amassed a collection of potent Emmy clips on his side. If the "Succession" boys split the vote three ways (a real possibility), will Bob Odenkirk slip through for a well-deserved win for "Better Call Saul?" At the moment, Strong should prevail, but an upset is not out of the question. A wash, for now.
OUTSTANDING SUPPORTING ACTOR IN A DRAMA SERIES
2021 WINNER: Tobias Menzies – "The Crown"
CURRENT FRONT-RUNNER: Matthew Macfadyen – "Succession"
When Tobias Menzies won the Emmy for his performance as Prince Philip in 2021, the first-time nominee had to overcome a lack of name recognition in the States to clinch the win. On the other hand, Matthew Macfadyen has no such trouble for Emmy voters. He is the defending champion in the category, having impressively defeated two of his co-stars last year, with only Nicholas Braun likely returning to the category in 2023. With a powerful storyline and potent one-on-one scenes with Snook, it's Macfadyen's to lose at this point in the race. Another wash.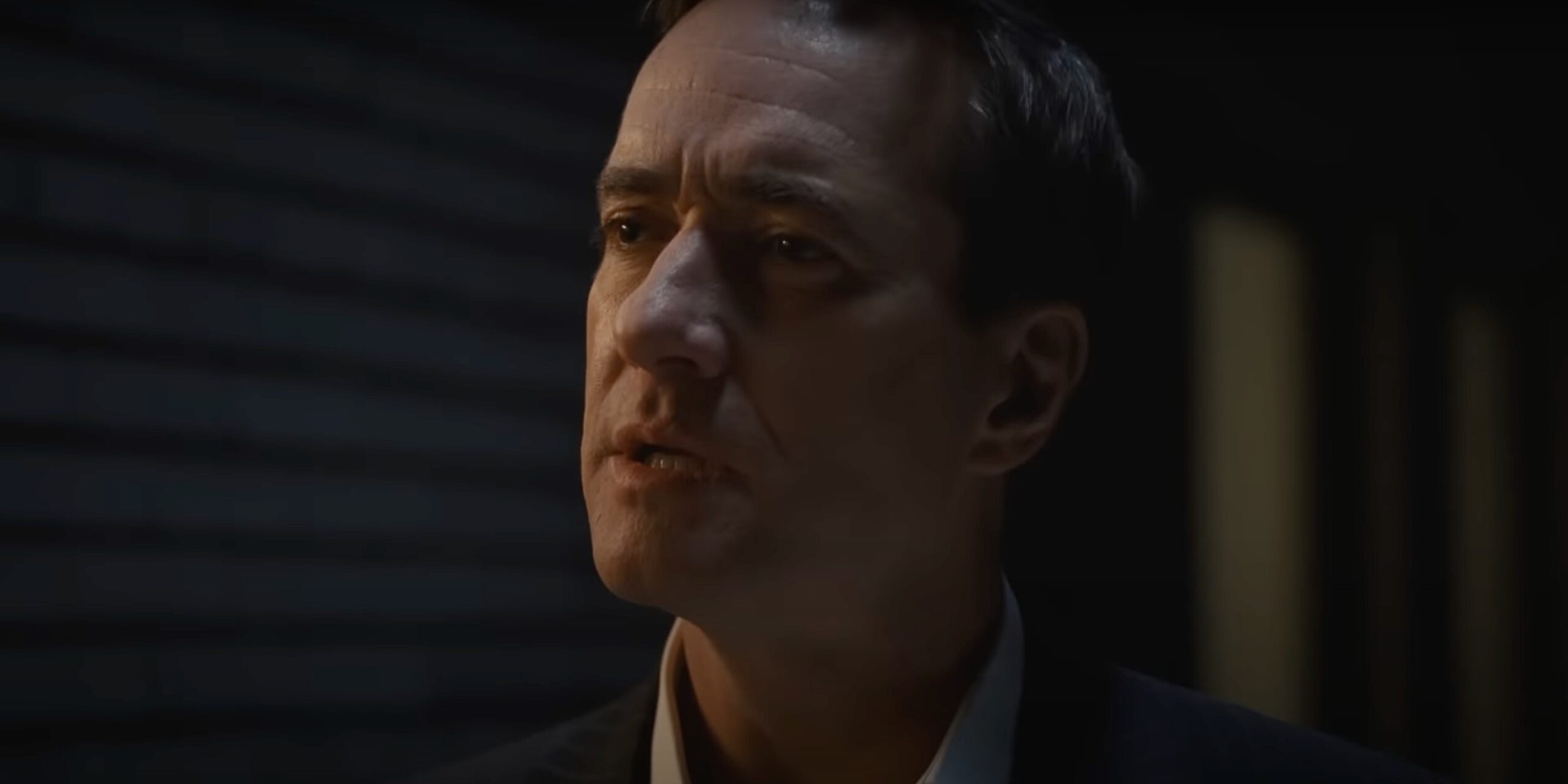 OUTSTANDING WRITING FOR A DRAMA SERIES
2021 WINNER: Peter Morgan – "The Crown"
CURRENT FRONT-RUNNER: Jesse Armstrong – "Succession"
"The Crown" creator Peter Morgan's script "War" was the most talked-about script of 2021. It won the Emmy. "Succession" creator Jesse Armstrong's script "With Open Eyes" is the most talked-about script of 2023. It will also likely win the Emmy. A wash.
OUTSTANDING DIRECTOR FOR A DRAMA SERIES
2021 WINNER: Jessica Hobbs – "The Crown"
CURRENT FRONT-RUNNER: Mark Mylod – "Succession"
Whatever "Succession" episode Mark Mylod chooses as his directing submission — whether his highly-praised work in the yacht scenes in "Connor's Wedding" or, more likely, the series finale — the Emmy is very likely his. A wash.
So far, six wins for "The Crown" and six likely wins for "Succession." Down to the final category…
OUTSTANDING SUPPORTING ACTRESS IN A DRAMA SERIES
2021 WINNER: Gillian Anderson – "The Crown"
CURRENT FRONT-RUNNER: Jennifer Coolidge – "The White Lotus: Sicily"
Here's where things get tricky for "Succession." With strong contender Snook exiting the category and last year's winner Jennifer Coolidge ("The White Lotus: Sicily") moving over from Limited Series to Drama, there appear to be few paths for "Succession" to match Gillian Anderson's "The Crown" victory in 2021 in Supporting Actress. The best chance lies with J. Smith= Cameron, who was nominated here last year, but she must contend not only with awards magnet Coolidge but with Rhea Seahorn in her final "Better Call Saul" season. Short of hiring a boatload of gays to bump off Coolidge, Smith-Cameron's best hope for a win is for Coolidge's co-stars Aubrey Plaza and Meghann Fahy to be nominated (which seems likely) to split "The White Lotus" vote. Smith-Cameron's Gerri has pulled off some unexpected coups in the boardroom in the past, but can she ride the "Succession" wave to pull off her biggest win yet and put the series in the record books? We'll know when the Primetime Emmys are handed out on Sunday, September 18th.
How many Primetime Emmy awards for you think "Succession" will win? Do you think it will sweep the ceremony just as "The Crown" did in 2021? Please let us know in the comments section below or over on our Twitter account and check out our latest Emmy nomination predictions here.