By Will Mavity
​2018 is packed with feature directorial debuts by actors. Idris Elba, Rupert Everett, and Paul Dano premiered their directorial debuts at Sundance. Heather Graham quietly released hers in February. John Krasinski may not have debuted with "A Quiet Place," but his second film certainly brought him into the public eye as a director. Amber Tamblyn also dropped one in May. And before the year is up, we have Jonah Hill's "Mid90s" and Bradley Cooper's "A Star Is Born" coming down the pipeline.
Actors stepping behind the camera is not exactly a new phenomenon. Some, like Ron Howard, Warren Beatty, Robert Redford, Clint Eastwood, Kevin Costner, Woody Allen, and Mel Gibson proved so successful at directing that they would win Oscars. Others, like Eddie Murphy, Ryan Gosling, Steven Seagal, William Shatner, Ewan McGregor, and Nicolas Cage are best left forgotten. And then the majority lands somewhere in between – competent, but not game-changing, such as Sean Penn, Jodie Foster, Don Cheadle, Dustin Hoffman, Joseph-Gordon Levitt and plenty more.
With so many recent success stories of actors-turned-directors peppering the headlines (Jordan Peele and Greta Gerwig just got Oscar nominations on their debut films), it is not surprising that more and more respected actors would want to try their own hands behind the camera.
As such, here are the 10 most exciting upcoming directorial debuts by actors.
Bradley Cooper – "A Star Is Born"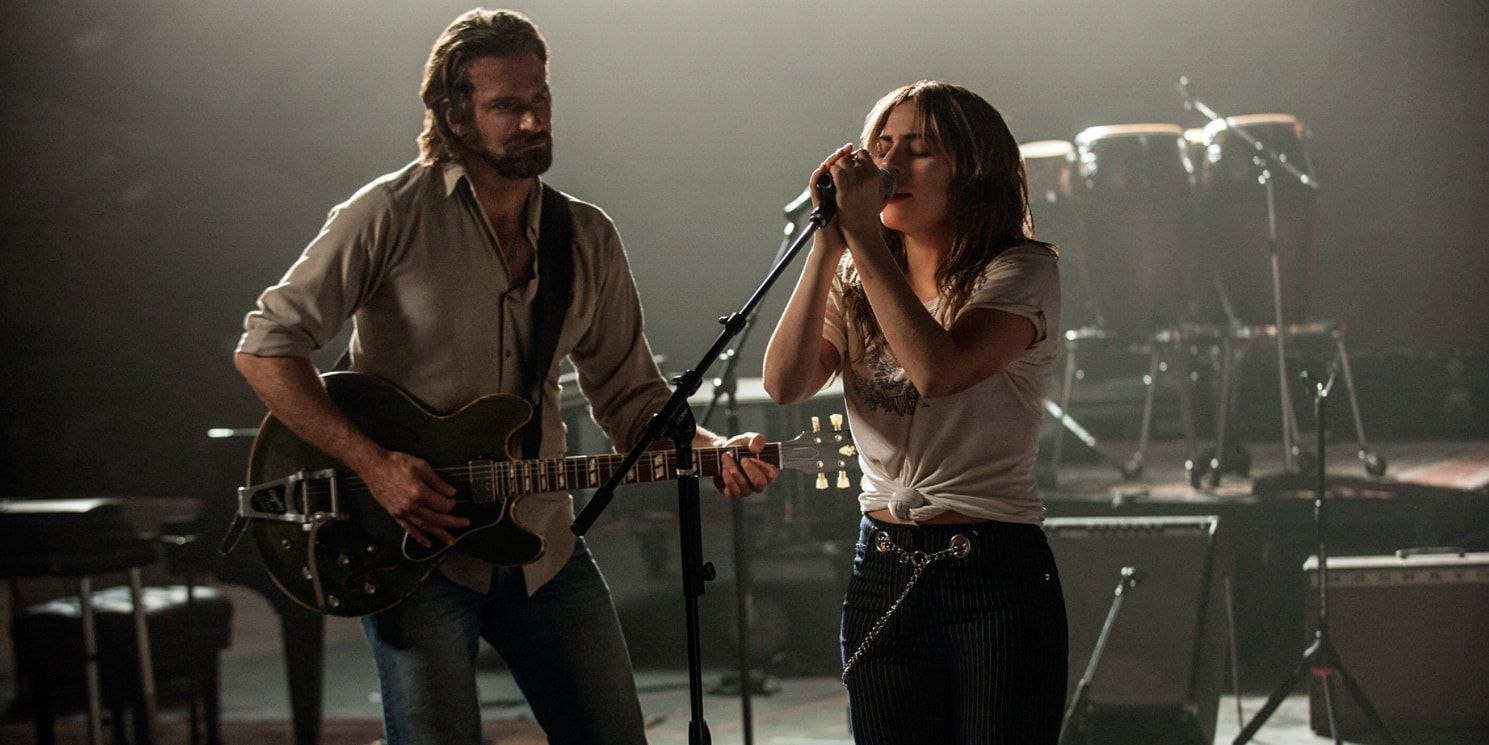 Probably the most widely known piece on this list, Cooper's directorial debut has been the talk of the town (And the internet) for the last year. Yes, "A Star Is Born" has been remade three times already (Four if you count "The Artist"), and yes, Bradley Cooper's last few projects since "American Sniper" have been questionable, but if the film's stunning trailer is any indication (Along with some insanely positive early Hollywood gossip), directing comes naturally to Bradley Cooper. The camerawork courtesy of Matthew Libatique is crisp, dynamic and colorful, both his and Lady Gaga's performances look natural and the music is clearly jaw-dropping. If Cooper's film is the hit many expect, don't be surprised if he joins the list of talented actors who snagged Oscar nominations for their directorial efforts.
Paul Dano – "Wildlife"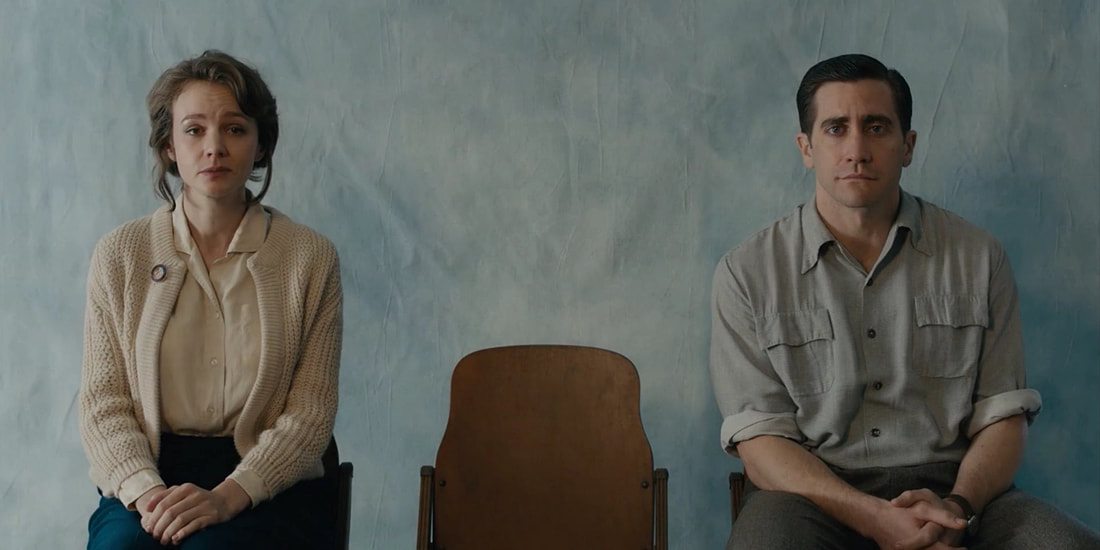 Given the Golden Globe-nominated Actor's tendency to portray angsty tortured writer types on screen, it was probably inevitable that Dano would eventually actually become a writer/director. His directorial debut, "Wildlife" (Which he co-wrote with his wife Zoe Kazan) is based on a novel by Richard Ford, and centers around "1960s Montana, [where] a 16-year-old boy watches his parents' marriage fall apart."
​
The film stars Carey Mulligan and Jake Gyllenhaal, and unlike the other films on this list, we already know that it's really good. Having screened at Sundance and Cannes, reviews state that "it's immediately clear, [that Dano] is a natural-born filmmaker, with an eye for elegant spare compositions that refrain from being too showy; they rarely get in the way of the story he's telling."
Meanwhile, Carey Mulligan's performance has been singled out as a major Oscar contender. The film currently sits at 100% on Rotten Tomatoes and is due in theaters on October 19.
Chiwetel Ejiofor – "The Boy Who Harnessed The Wind"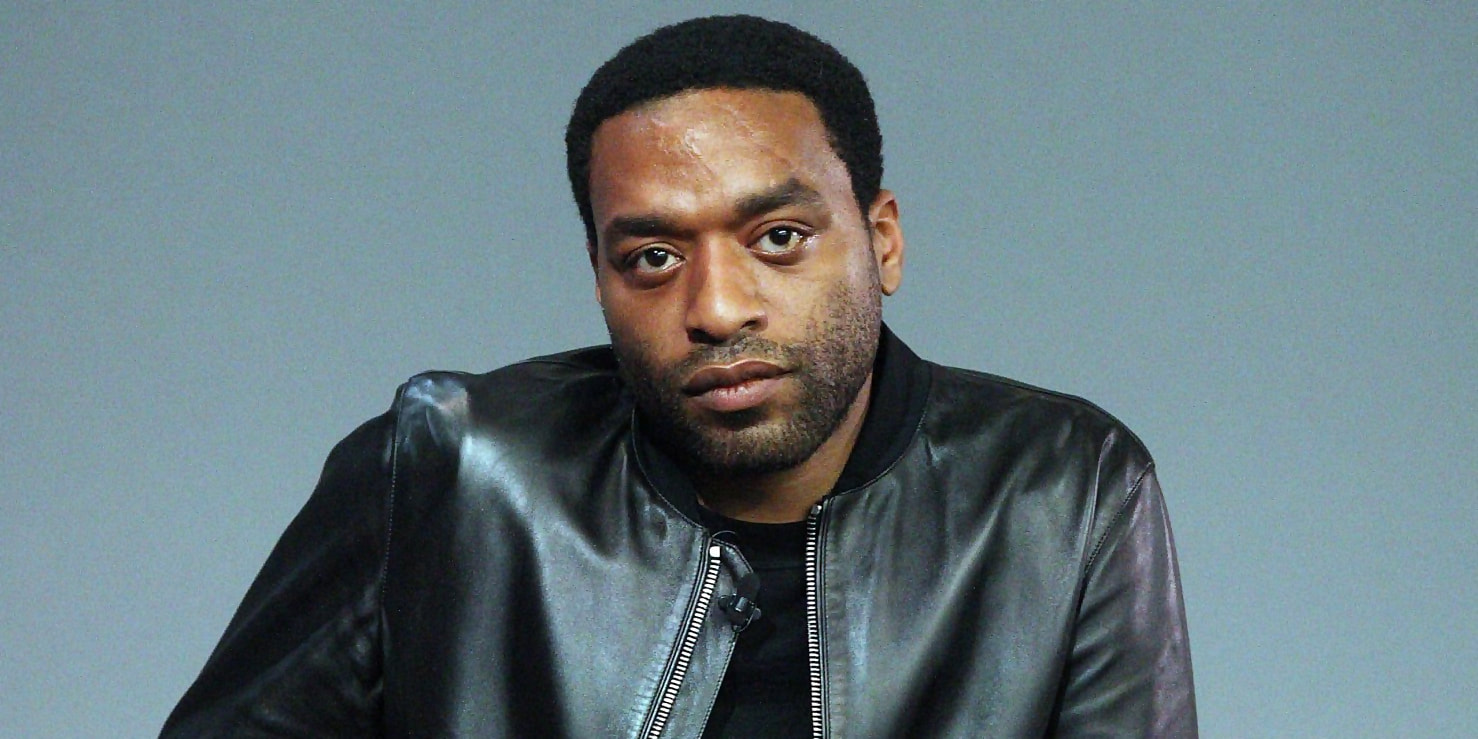 After lingering in shadows, despite excellent turns in films like "Serenity" and "Children Of Men," Chiwetel Ejiofor finally received the acclaim he deserved for his stunning lead turn in "12 Years A Slave." Since then, he has landed roles in films like "The Martian," "Doctor Strange" and Disney's upcoming "The Lion King" remake. More intriguingly, however, is his first spin behind the camera with "The Boy Who Harnessed The Wind."
Ejiofor's film tells the true life story of "13-year-old William Kamkwamba (Newcomer Maxwell Simba) who is thrown out of the school he loves when his family can no longer afford the fees. Sneaking back into the school library, he finds a way, using the bones of the bicycle belonging to his father Trywell (Ejiofor), to build a windmill which then saves his village from famine."
Ejiofor is not only directing, but also starring in the film, which he adapted from the best-selling book by William Kamkwaba and Brian Mealer. And as an added bonus, he was able to bring Two-time Oscar-Nominated Cinematographer, Dick Pope ("The Illusionist" & "Mr. Turner") to shoot the film. Production began last October, so expect the film to be completed in time for a 2019 release.
Jamie Foxx – "All-Star Weekend"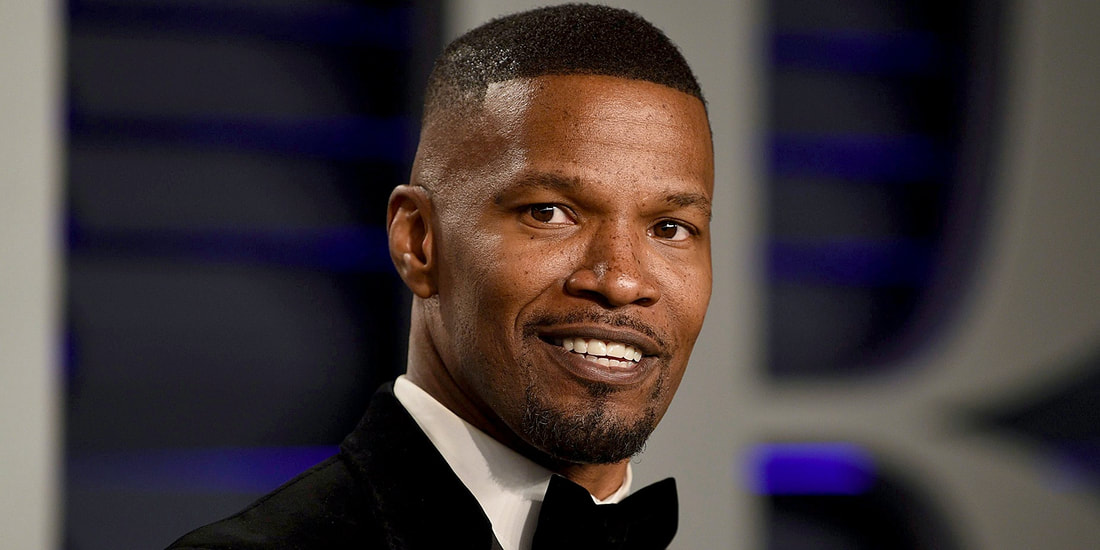 Jamie Foxx has had a wide and varied career in the entertainment industry. On one hand, he supervised the iconic "Jamie Foxx Show" and then partook in a slew of hit or miss comedies. On the other hand, he performed acclaimed dramatic turns like his Oscar-winning turn as Ray Charles in "Ray." And on the side, he has had a successful career as a musician, written for TV and even directed a short film.

As much of a multi-talented figure as Foxx has continued to be, it was only a matter of time before he turned to directing. Foxx's feature directorial debut, entitled "All-Star Weekend," which he will write, produce, direct, and star in is a comedy centered around "two tow-truck drivers, Malik and Danny who are basketball fanatics and would take a bullet for their respective favorite players, LeBron James and Steph Curry. Danny's girlfriend Abby is reconsidering the relationship as she does not want to take a back seat to his obsession. The two drivers finally get a break from their dead-end job when they win tickets to the NBA All-Star Game. En route to the big game, Malik and Danny meet the beautiful and mysterious Asia, who might have her own hidden agenda. After many twists and turns, the guys find themselves and their heroes in a precarious life-or-death situation."

The film stars Foxx, Eva Longoria, Jeremy Piven, and Robert Downey Jr. (In his first non-Marvel role in 4 years). It is currently in post-production and is slated for a February 2019 release date.
Jonah Hill – "Mid90s"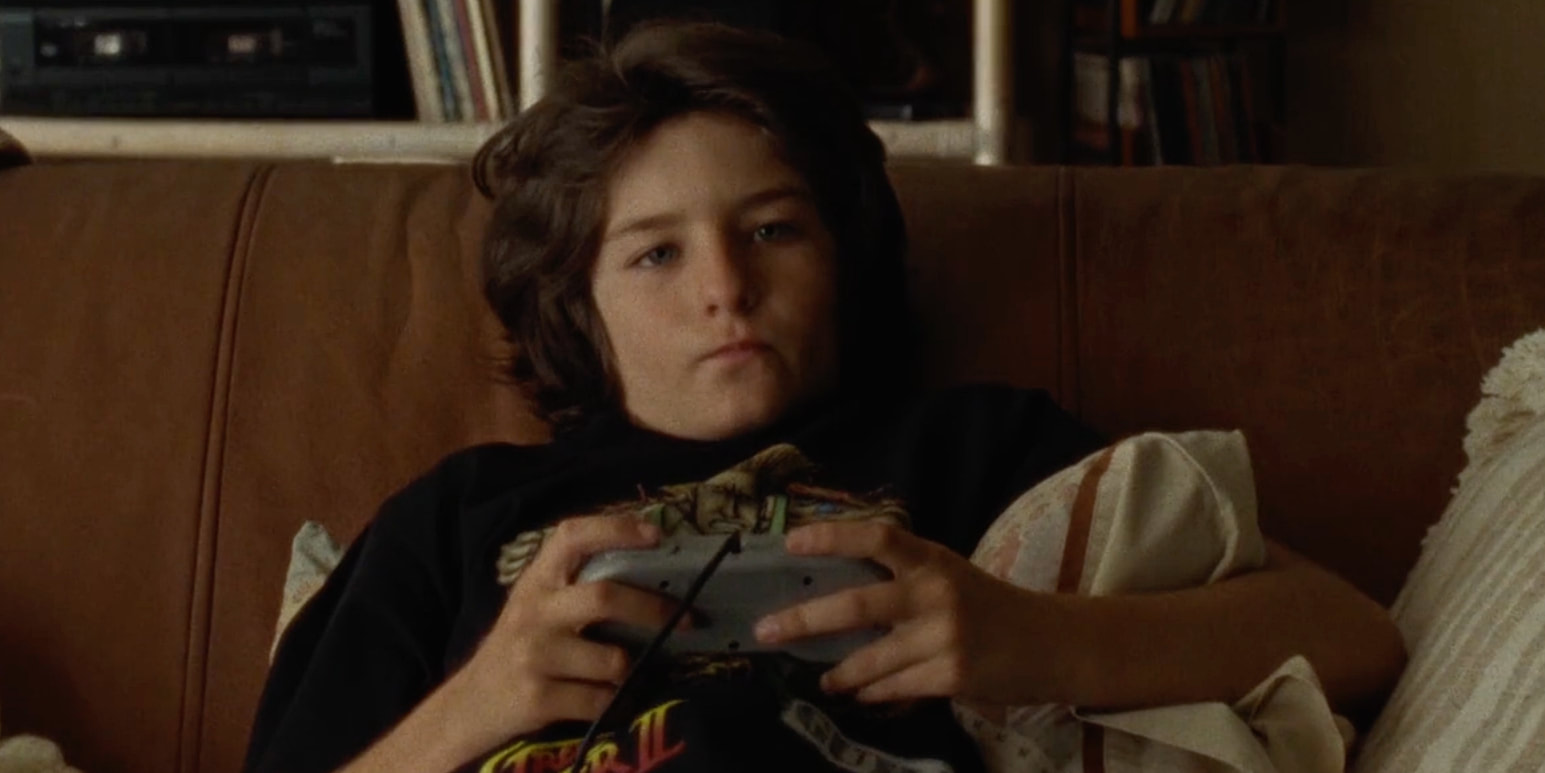 You've seen Jonah Hill mature from the vulgar big guy in "Superbad" to a genuinely respected, two-time Oscar-nominated actor. What you may not have noticed is that Hill has also been developing his talents off-screen. He received producer and writer credits on the "21 Jump Street" movies, as well as "Sausage Party" and "Why Him?."
He recently has expanded into Directing music videos, including one for Sara Bareilles, and one for Danny Brown. Now, he is writing and directing a 90s-set coming of age dramedy for A24 appropriately titled "Mid90s," starring Lucas Hedges and Katherine Waterston.
If you're getting "Lady Bird" vibes from the idea of an A24 coming of age project written and directed by a comedic actor, set roughly 20 years ago, you're not crazy. "Lady Bird" producers, Scott Rudin and Eli Bush are producing the project (Along with Ken Kao who gave us "Silence" & "The Nice Guys"), while "Lady Bird's" editor Nick Houy is editing. Unlike most of the films on this list, you can already see the trailer here before the film likely has a 2018 release date.
Michael B. Jordan – "The Stars Beneath Our Feet"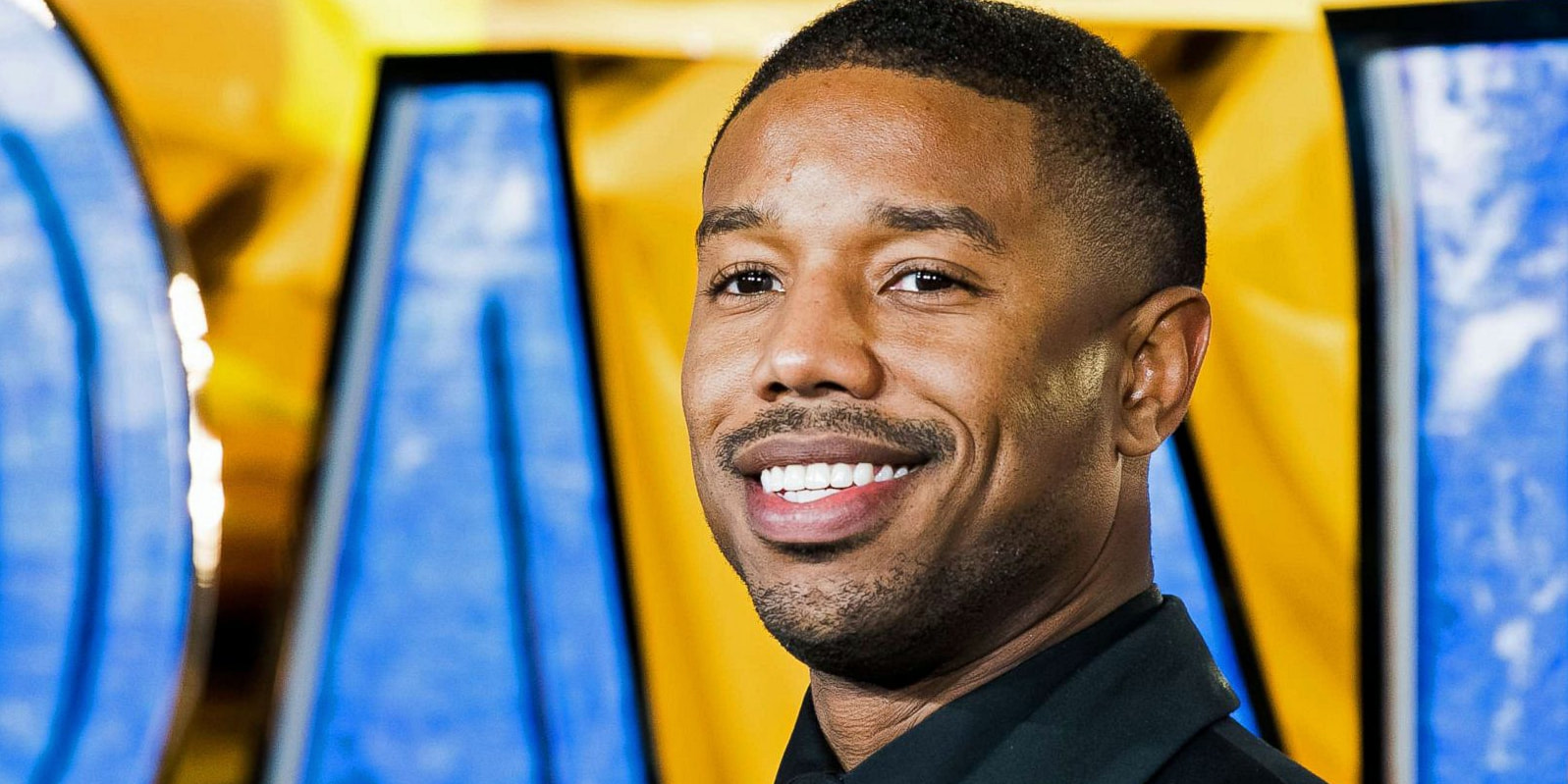 After flooring the world with his performances in "Fruitvale Station," "Creed" and "Black Panther," Michael B. Jordan has decided to expand his own cinematic universe and try his hand at directing. Jordan actually made his "directing debut" earlier this year with a series of Panther-themed Brisk commercials, but his feature debut will likely begin prodction next year.
The film is based on David Barclay Moore's novel, "The Stars Beneath Our Feet" and revolves around "a young African American youth [trying] to steer a safe path through the projects in Harlem, aided by his imagination and the magic of Legos." Jordan has signed on to both direct and produce, while Moore will be adapting his own novel for the screen.
Lin Manuel Miranda – "Tick Tick Boom"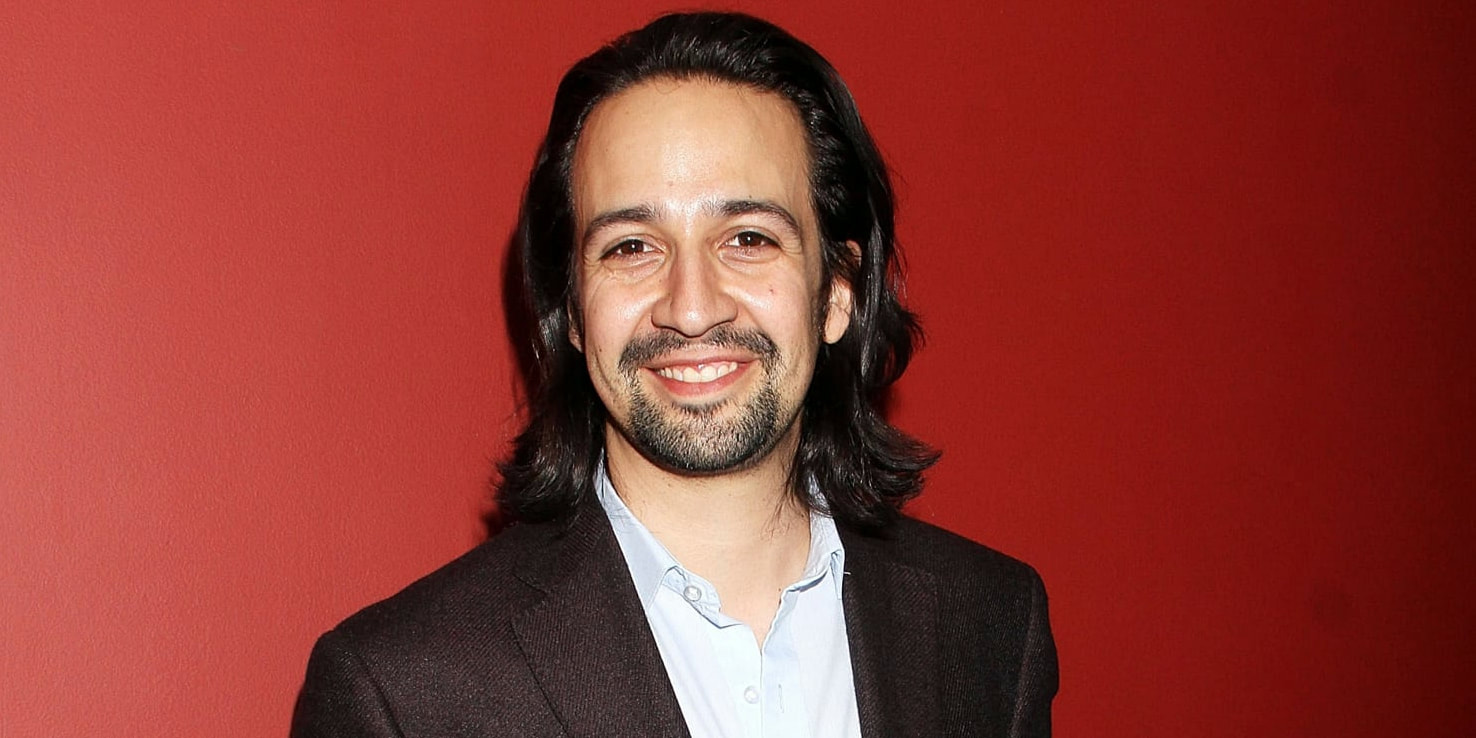 Lin Manuel Miranda has wasted no time in transitioning from the stage to the screen, becoming one of the busiest people in Hollywood. In 2016, almost as soon as he departed "Hamilton," Miranda received his first Oscar nomination for writing original songs for Disney's "Moana," which he then followed up by joining Disney's "Mary Poppins Returns." Since then, he has signed on to star in, produce, and compose a wide array of projects, including Tom Hooper's "The Golden Compass" TV series, Sam Raimi's "The Kingkiller Chronicles," Disney's "Little Mermaid" reboot and Sony's animated "Vivo." Of course, he will also be involved in the upcoming adaptation of his plays, "In The Heights" and "Hamilton." Given how adept Miranda has proved at securing film gigs, it isn't shocking that he would also find an opportunity to direct a feature film.
Ron Howard's Imagine Entertainment has pegged Miranda to produce and direct an adaptation of Jonathan Larson ("Rent")'s musical, "Tick Tick Boom." The film "tells the story of Jon, an aspiring theater composer who is waiting tables in New York City while writing Superbia – which he hopes will be the next great American musical and finally give him his big break. Jon is also feeling pressure from his girlfriend Susan, who is tired of continuing to put her life on hold for Jon's career aspirations. Meanwhile, his best friend and roommate Michael has given up on his creative aspirations for a high-paying advertising job on Madison Avenue and is about to move out. As Jon approaches his 30th birthday, he is overcome with anxiety – wondering if his dream is worth the cost." Tony Award Winner, Steven Levenson ("Dear Evan Hanson") will write the screenplay.
Amy Poehler – "Wine Country"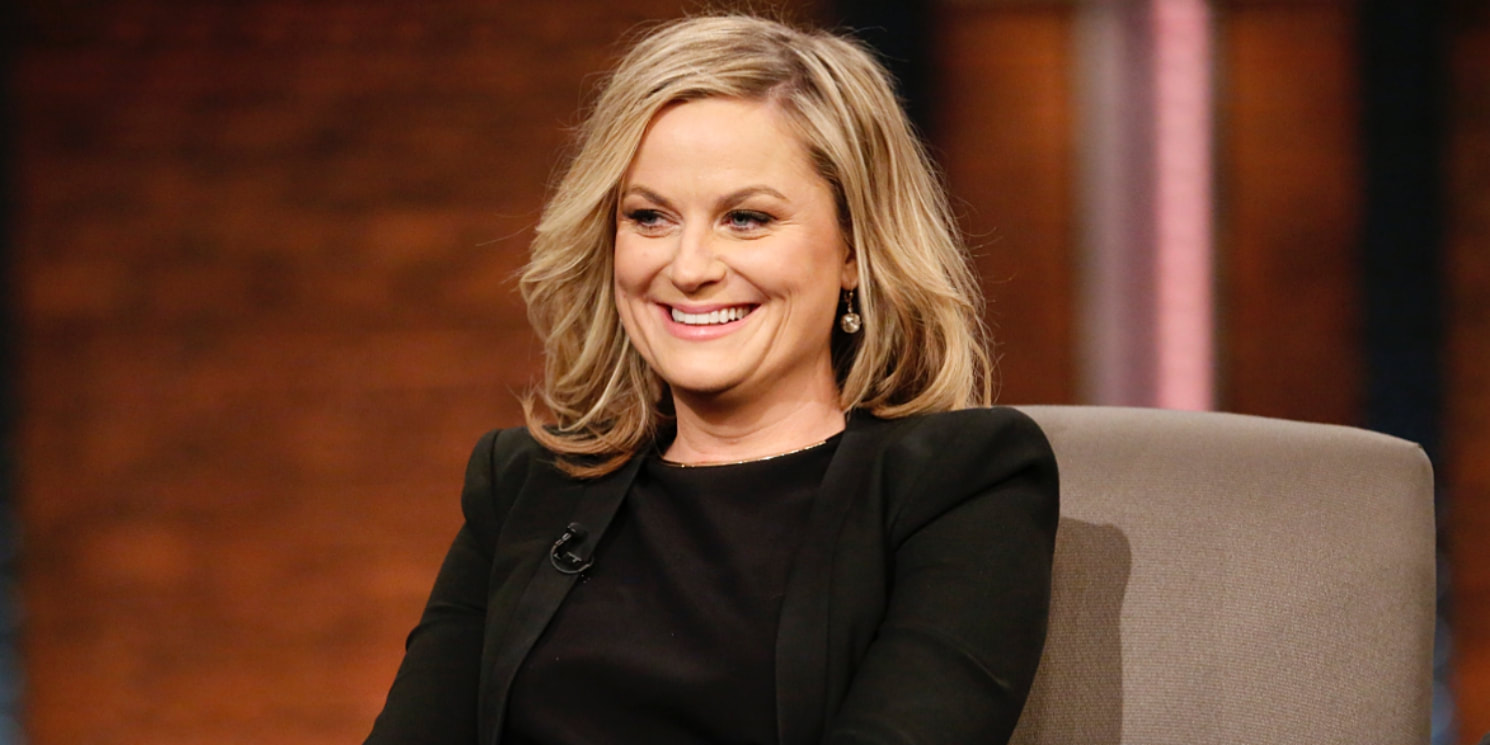 Although Poehler has directed episodes of "Parks & Recreation" and "Broad City" but she had never helmed a feature before. Now, she has signed on to direct, produce, and star in her directorial debut, "Wine Country." The film will reteam her with frequent co-star, Tina Fey, along with Rachel Dratch, Ana Gasteyer, Paula Pell, Maya Rudolph, and Emily Spivey. Liz Cackowski and Emily Spivey ("The Last Man On Earth" & "Saturday Night Live") will pen the screenplay, while Oscar-nominated Producer Liz Cackowski ("Hell Or High Water") and Emmy Winner Morgan Sackett ("Veep" & "Parks and Recreation") are producing. We don't know much about the plot, other than it revolves around "friends having a weekend celebration of a 50th birthday" in California wine country. So maybe a Netflix comedy styled "Sideways?" Regardless, with the talent involved, we can assume it will at least be very funny. ​
Christoph Waltz – "Georgetown"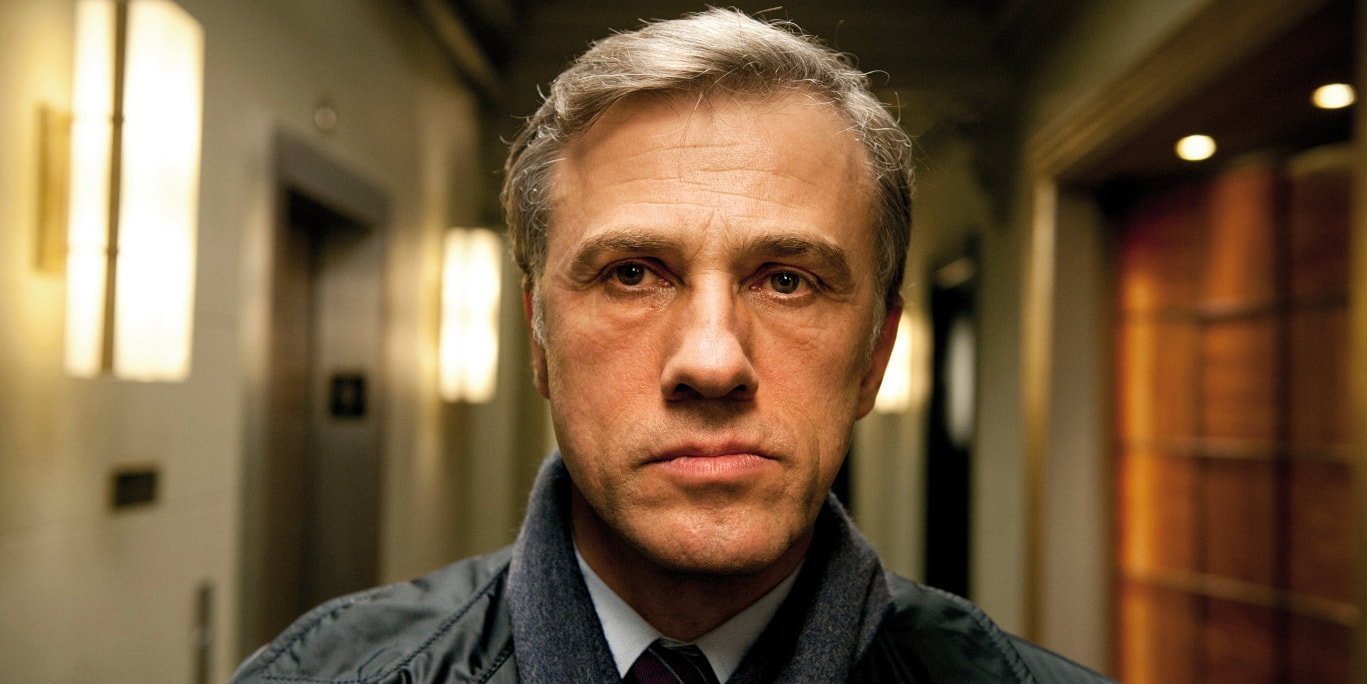 Any project with Christoph Waltz attached is unpredictable. His Quentin Tarantino collaborations are consistently stellar, while his many villainous turns in films like "Three Musketeers" and "The Legend Of Tarzan" proved to be…less so. What many don't realize is, Waltz also has already had an extensive directing background but just not in features. In the past, he helmed a German TV movie and has directed lavish Opera productions in Europe. His most recent Opera was Valdi's "Falstaff" this past December. Although he is continuing to act in Sci-Fi blockbusters (You'll see him this winter in Robert Rodriguez's "Alita: Battle Angel,") he is bringing his skills from the stage and small screen to his feature directing debut, "Georgetown," enlisting an A-List cast that includes Waltz, Vanessa Redgrave, Anette Bening, and "Straight Outta Compton's" Corey Hawkins.
"Georgetown" is written by Pulitzer Prize-winning playwright, David Auburn, and "centers on Albrecht Muth (Played by Waltz), an eccentric social climber who seduced and married a wealthy older widow, Viola Drath, portrayed by Redgrave. Muth and Drath entered the top political circles as they threw lavish events, with Muth lying extensively about his background – which came to light after Drath was found murdered in 2011 at their home in Georgetown." ​
Olivia Wilde – "Booksmart"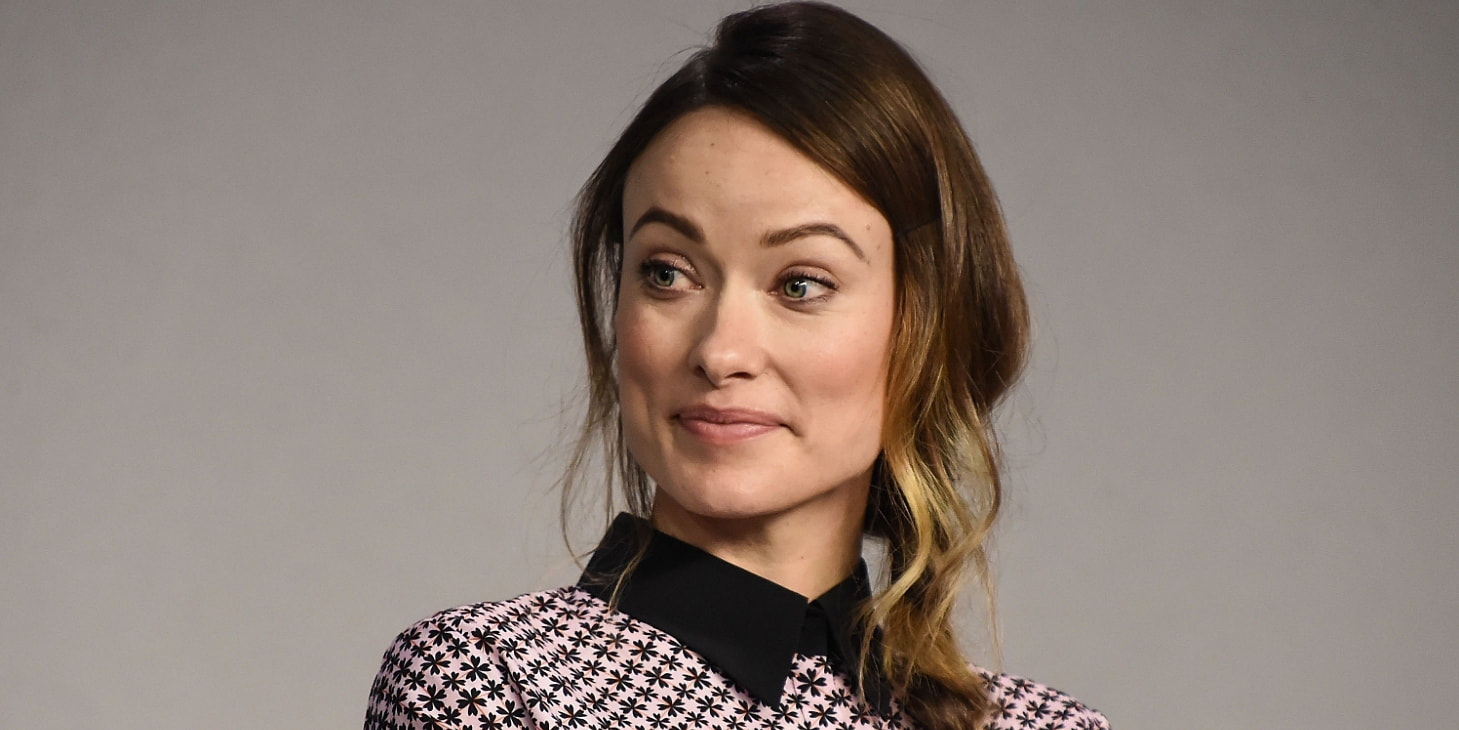 After remaining semi-absent for the past few years, Olivia Wilde is set to return to the screen with a vengeance. First, she is set to star in Dan Fogelman's "Life Itself," due out later this year. Then, she will make her feature directorial debut with Annapurna's "Booksmart." The film revolves around two girls, played by Beanie Feldstein ("Lady Bird") and Kaitlyn Dever ("Short Term 12") who "who, on the eve of their high school graduation, two academic superstars, and best friends suddenly realize that they should have worked less and played more. Determined never to fall short of their peers, the girls set out on a mission to cram four years of fun into one night." Emily Halpern & Sarah Haskins ("Black-Ish"), Susanna Fogel ("The Spy Who Dumped Me"), and Katie Silberman ("Set It Up") all contributed to the screenplay.
Although Wilde has never directed for the screen before, in the past she directed music videos for The Red Hot Chili Peppers and Edward Sharpe and the Magnetic Zeros. If the concept sounds kind of like a Judd Apatow film, you're not far off, as the team of Adam McKay, Will Ferrell, and Jessica Albaum (Who all collaborated on "Anchorman 2") are indeed producing.
Honorable Mentions: Patricia Arquette, Ellen Burstyn, Kirsten Dunst, William Fichtner, Tobey Maguire, Kristen Scott Thomas, Tobey Maguire all have their own directorial debuts coming in the next few years.
​Which of these projects most excite you? Let us know your thoughts in the comments section below.
You can follow Will and hear more of his thoughts on the Oscars and Film on Twitter at @mavericksmovies