By Will Mavity
​​One of the most notable aspects of the "Mission: Impossible" franchise (And one of the key aspects in keeping it fresh) is that it has boasted an ever-revolving door of directors. Brian DePalma was the perfect start for the franchise, bringing his paranoid conspiracy mentality to the universe. John Woo introduced the world to the franchise's amazing motorcycle chases and bombarded us with his excellent shoot-outs. J.J. Abrams made…a J.J. Abrams movie and introduced us to priceless supporting characters like Simon Pegg's Benji. Brad Bird brought a much-needed brevity to the proceedings and upped the ante for the series' larger than life action sequences. And finally, there's Christopher McQuarrie, who took the action somewhere even better. The point is, going into a "Mission: Impossible" movie, audiences can always expect something different than the last run through. There are different editors, different composers, different DPs, and sometimes, different actors. And that is one of the great selling points of a franchise which otherwise delivers the same concept of "Ethan Hunt saves the world" over and over again. This is how it avoids becoming tired. Which means that although McQuarrie returned to direct a second film in the franchise, he will likely not be back for a third.
So…with the newest film earning series-high reviews and roping in a healthy box office, it won't be long before we see the series' next installment. And with it, a new director who will bring his or her own unique vision for the franchise.
​There are a few names people always throw out whenever somebody writes one of those "who should take over the ______ franchise" think pieces. Therefore, I'm going to avoid the following overused names:
Jon Favreau. Why? Because he's busy with Disney and probably will be for some time. And honestly, if he's not, then I want him to make something like "Chef" again.
Danny Boyle, because he's busy with James Bond. He's not going to immediately do "Mission Impossible" after that.
Matthew Vaughn, because he essentially made his own "Mission: Impossible" with the "Kingsman" movies and because his name always gets tossed around in these things and he never ends up going with a pre-existing franchise.
David Fincher, because A. he wouldn't be right for the tone and B. because he avoids any and all franchise filmmaking not starring Brad Pitt.
Edgar Wright…which would be awesome but he seems to have no interest in franchise filmmaking after being burned by "Ant-Man." Although Simon Pegg really wants him to come on board.
So who does that leave? Consider this: The franchise has a history of unusual choices to continue the series. We've had a foreign director, a guy who had never directed outside of TV, an animation director and a guy almost entirely known for screenwriting. So why assume they'll go for one of the big names? To avoid wishful thinking, I hereby submit a few viable, exciting names that would do a bang-up job and who also fit in line with the precedent the series has set.
Bong Joon-ho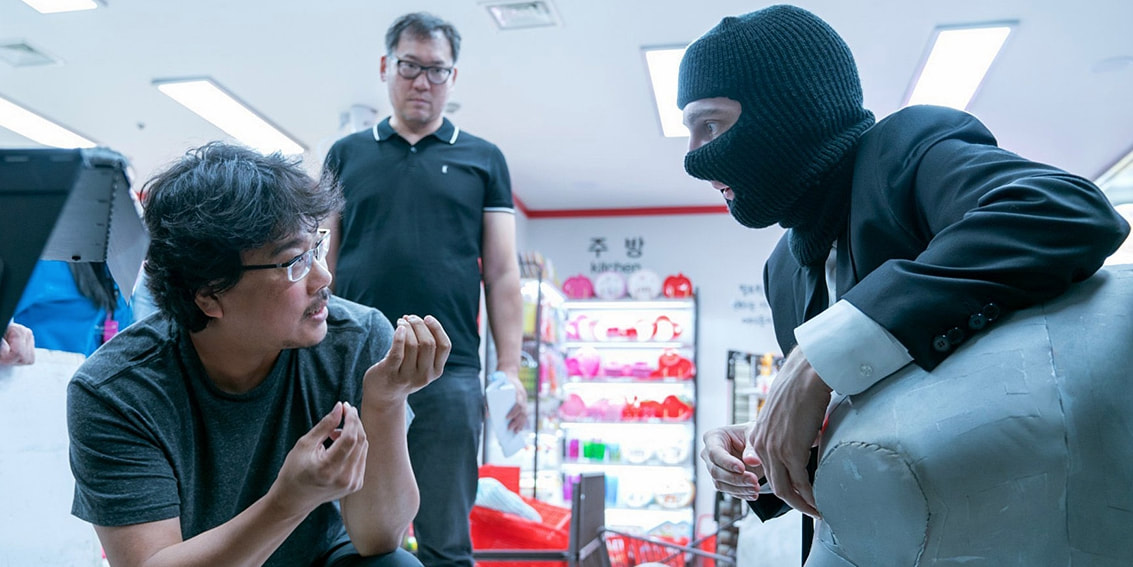 ​The "Mission: Impossible" franchise was willing early on to open its arms to an action director best known for his non-English language work. Yes, John Woo had made "Face/Off" but that wasn't what the world knew and loved him for. This was the guy who brought us "Hard Boiled" and "The Killer." Paramount recognized his talent and allowed him to bring his signature shootouts and slow-mo to the series. We've had three English language directors since Woo. Why not reach out to international directors again? And who better to oversee the insane action of the franchise than the guy who was able to keep action compelling in the tight confines of a train for two hours ("Snowpiercer")? Or who made it believable when a monster pig wreaked havoc on New York City ("Okja")? He has established, even in his earlier films like "The Host" that he can make a budget run and make compelling visuals. And his films always showcase the dark sense of humor that the post-Bird era of "Mission: Impossible" films has become known for.
One Action Sequence To Prove Why He Should Direct…
Gareth Evans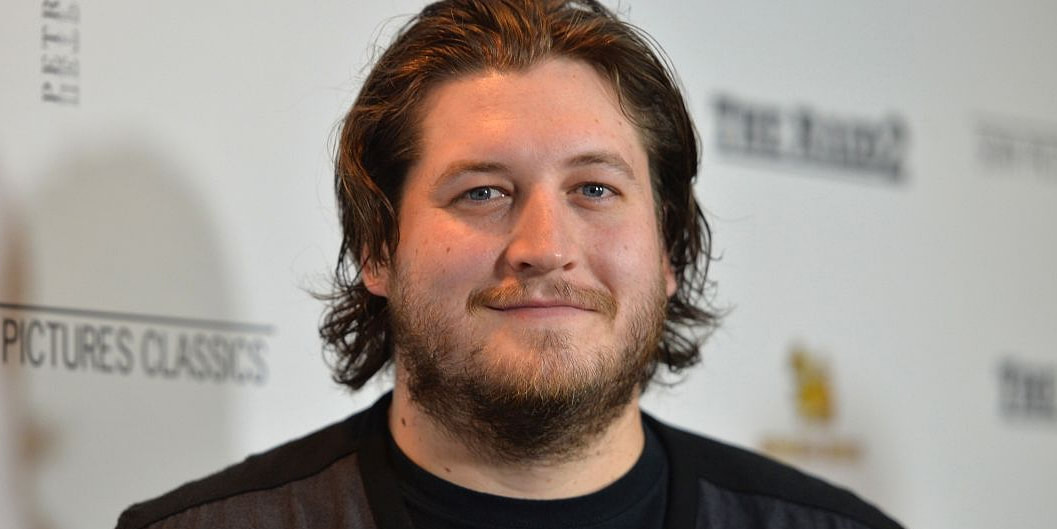 ​Oh man, have you seen "The Raid" movies? If you have then you will realize, no one in Hollywood directs action like Gareth Evans. The sheer intricacy of the fight choreography on display is jaw-dropping. And looking at his car chase sequence – the guy turned cameramen into car seats in order to pull off long-takes! He can do intimate one-on-one fights and then expand to a larger scale ("The Raid 2" is basically "The Departed" of action movies). Here is a director who lives for insane, death-defying physical stunts. Evans and Cruise (Who always does his own stunts) have got to be a match made in heaven right? Four years ago, Evans stated he was uninterested in franchise filmmaking. Since then, he has attached himself to a DC "Deathstroke" film, so clearly he has changed his tune. If he can tone the gory violence (Something he says he doesn't know if he's capable of), it's difficult to think of many directors more suited to push to boundaries of Cruise's fight choreography than Gareth Evans.
One Action Sequence To Prove Why He Should Direct…
Michelle MacLaren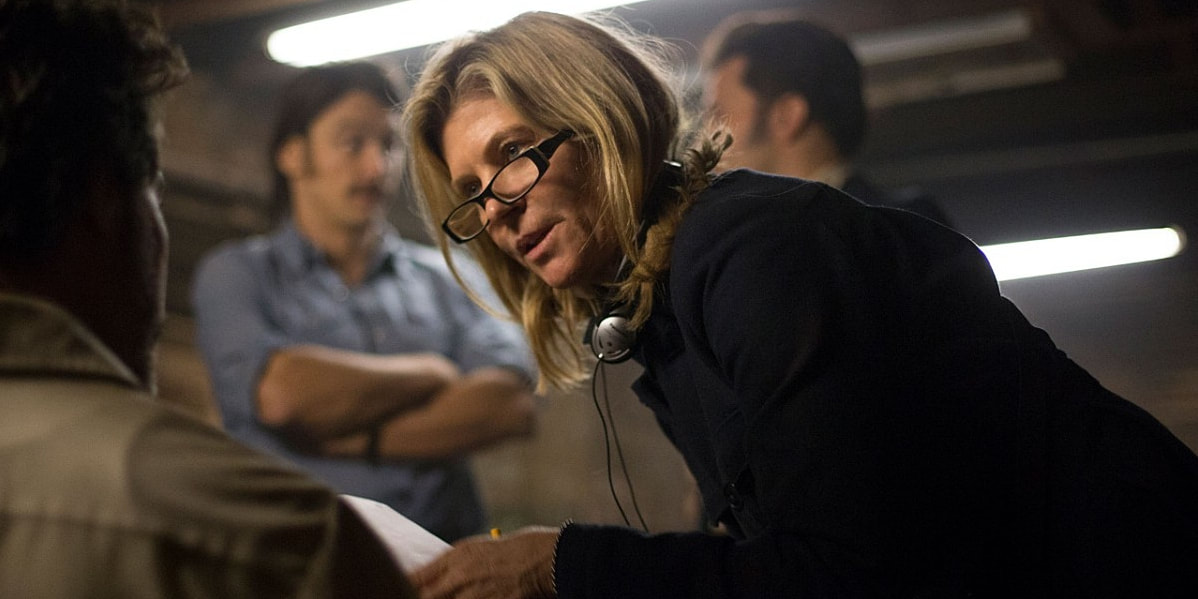 ​Tom Cruise has acted in nearly 50 features and has never been in a film directed by a woman. Surely that has to change at some point. In a series based around giving up-and-coming directors chances, why not give one to the woman who delivered most of "Breaking Bad's" best episodes. Over time, Vince Gilligan handed most of the series' big action beats to MacLaren, including the final season's desert shootout, Hank's showdown with The Twins, and the gruesome "Gliding Over All" prison montage. She became adept at staging violence and action that Vince Gilligan named her "Samantha Peckinpah."
MacLaren has also proved a steady hand on shows like "Game Of Thrones," "Westworld" and "The Walking Dead." She's already branching into feature films with a big budget sci-fi vehicle for Chris Pratt. In short, if the franchise is looking for a female director, this is an easy place to start.
One Sequence To Prove Why She Should Direct…
Miguel Sapochnik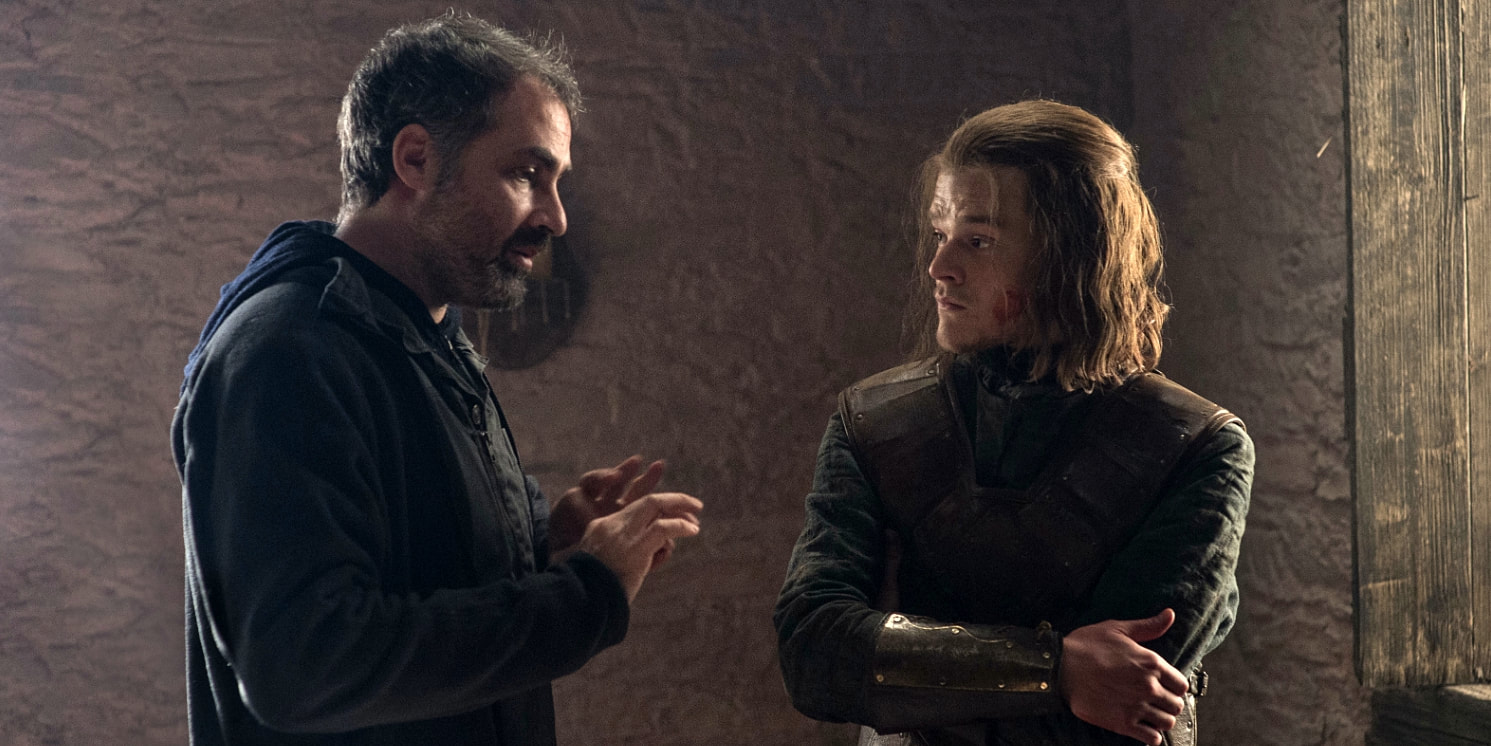 ​Miguel Sapochnik made his feature debut back in 2010 with Jude Law's "Repo Men." It didn't go well. Since then "Game Of Thrones" has allowed him to claw his way out of director jail, helming some of the series best episodes, including the Emmy winning "Battle Of The Bastards." His ability to push the boundaries of action sequences beyond anything ever before directed on TV means that with a $150 million budget, he could take that same mindset back to feature films: how do we push action sequences beyond anything ever on the big screen? In addition to Thrones, Sapochnik was also instrumental in getting Netflix's "Altered Carbon" off the ground, even directing the pilot, and has already signed on to direct his first post-"Game Of Thrones" feature.
One Action Sequence To Prove Why He Should Direct…
​Susanne Bier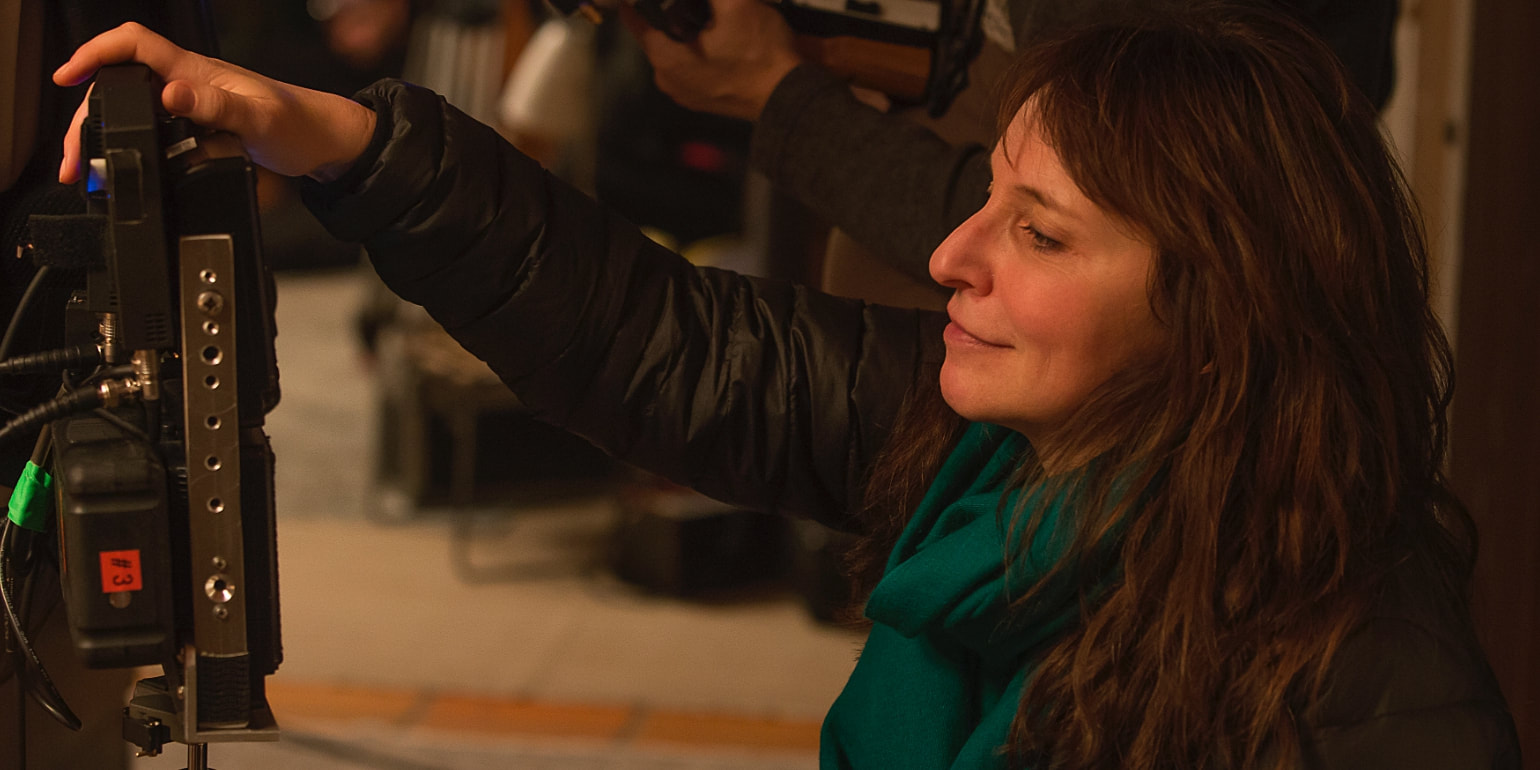 ​Do you remember back before Danny Boyle signed on to direct the next James Bond and there were all these rumors floating around about Emmy Winner Susanne Bier directing the next film? Well, that's because she happens to be really excellent at directing spy dramas. Her 2016 miniseries, "The Night Manager" earned rave reviews and proved that she knows her way around the spy genre. (And let's not forget that she directed one Oscar winner and another Oscar nominee). She may not have helmed the elaborate action sequences that others on this list have, but she knows espionage. She also knows suave leads (Like Tom Hiddleston). She also admitted that she wanted to direct a Bond film.
Seeing as she didn't land the Bond gig, and as stated above, Cruise has to work with a female director one of these days, right? Why not now with someone who's proved to be an expert in the genre?
A Look At Her Miniseries To Prove Why She Should Direct…
Obviously, "Mission: Impossible 7" is a long way off. Anyone could direct it at this point. But if the series keeps its trend as far as the sort of directors it hires, none of the ones mentioned above are outside the realm of possibility. When it comes to "Mission: Impossible," expect the unexpected.
Who would you like to see helm the next film? Let us know in the comments section below.
You can follow Will and hear more of his thoughts on the Oscars and Film on Twitter at @mavericksmovies