​As we all know, Oscar predictions can change on a dime. What was once considered a frontrunner in the summer can turn out to be 'Oscar bait' by the fall and an unknown film can be the overnight success on its premiere night. It changes that fast. But the key for a film to have a successful Oscar night is not just for the film to be above average but also to maintain its momentum until that February night. The film needs to be great. But it also needs to have a great marketing and PR team behind it as well as a bit of luck.
What's interesting about this Oscar season is that it is aggressively long. Oscar nominations come out in March instead of January, meaning a film's campaign team needs to work and maintain the film's presence for two to three extra months in order to ensure nominations. This extra-long window also leaves more opportunities for a film to lose its steam or for something to go horribly wrong with a creative that is associated with the film.
Without a doubt, this extended window and the inflated calendar have hurt some films we thought were much more robust in the fall and the film that has unfortunately taken one of the biggest falls is "Pieces Of A Woman."
Netflix's "Pieces Of A Woman" premiered last year at the Venice Film Festival and immediately gathered awards attention after its first viewing. Vanessa Kirby shot up to the number one spot in many Best Actress predictions as well as in other above-the-line categories. The film, which explores a woman's grief after her newborn's death, was praised for its realistic and intimate depiction of childbirth and heartache. From September to December, the film was in a nice spot with a strong Best Actress contender and the potential for a few more nominations in above-the-line categories as well as a late release date. For the most part, everything was looking good.
Unfortunately, December on has been pretty horrendous for the film. In December 2020, one month before the film's mass release on Netflix, FKA Twigs sued her ex-boyfriend, Shia LaBeouf, who plays Kirby's husband in the film, for domestic abuse. Soon after, Netflix took LaBeouf's name off of their For Your Consideration ads. But unfortunately, the damage was done and potentially alienated viewers from watching and, therefore, supporting a film with LaBeouf in it. Especially considering that there is a triggering scene between his character and Kirby's, which makes the already hard-to-watch scene, all the more uncomfortable.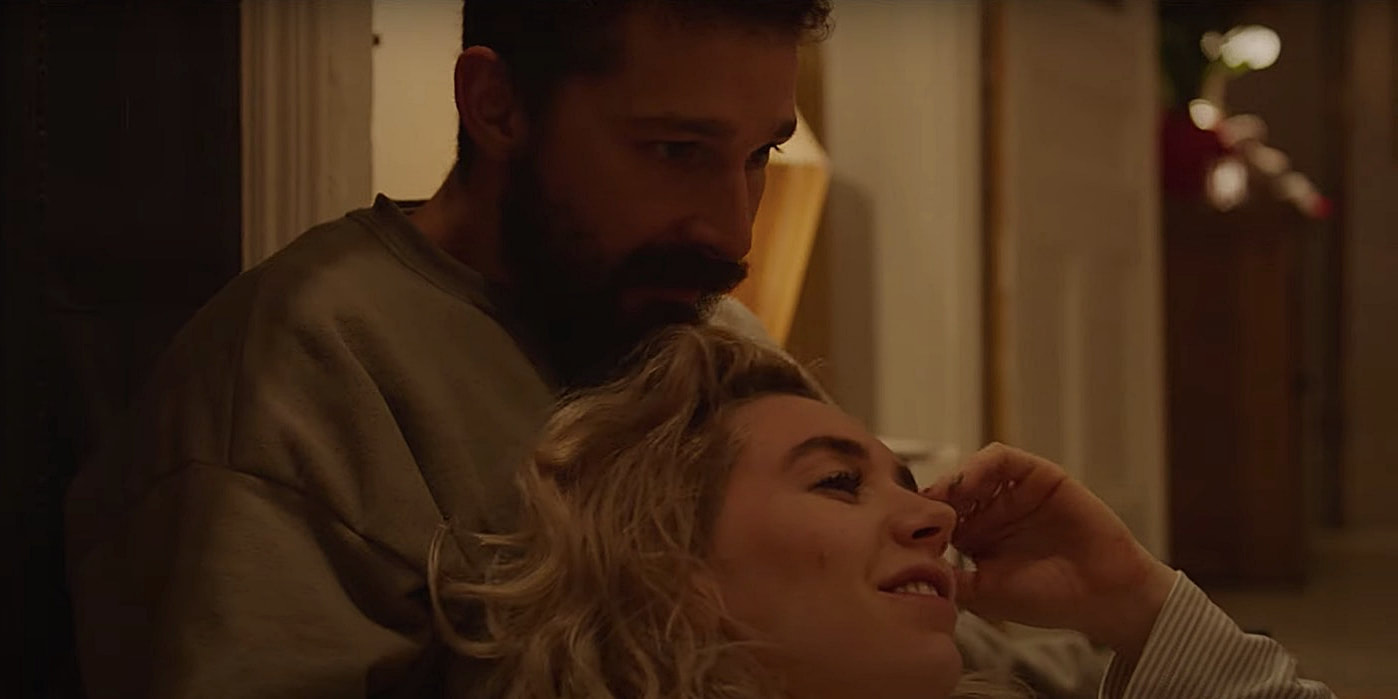 But even with the scandal, which does taint the film as a whole, Netflix still campaigned Kirby strong and a month later, when the televised precursors announced their nominations, Kirby was, in fact, in the Best Actress lineups. Currently, she has received nominations at the Golden Globes, SAG Awards, and Critics Choice Awards, as well as being longlisted for the BAFTAs. Technically, she is still in solid shape to earn her first Oscar nomination.
But what has been one of the biggest shocks in this phase of awards season is the absence of Kirby's co-star, Ellen Burstyn, in most of these precursors. Before the televised nominations, Burstyn was predicted to be nominated across the board like Kirby. She was considered a near-lock, just as strong as her co-star. But she has failed to show up at both the Golden Globes and the SAG awards, leaving Kirby, a first-time nominee, as the sole nominee for the film. Both of these snubs were big surprises, especially considering the impressive monologue Burstyn performs and the sheer star presence of the Oscar winner. But after the SAG nominations, it became apparent: the film and Burstyn aren't as competitive as we thought, even though Burstyn got a CCA nomination. These snubs have made room for other actresses like Helena Zengel for "News of the World," who scored a Golden Globe, SAG, and a CCA (for Best Youth Performance) nomination and Yuh-Jung Youn for "Minari" who was nominated at both SAG and CCA. All three are on the BAFTA shortlist for Best Supporting Actress and not all three will likely get the Oscar nomination. What we once thought of as a Burstyn lock in the third slot turns out to be a race for the fifth spot between those three.
The reason that Burstyn has been missing major precursors may be that voters aren't finishing the film. The most vital aspect of "Pieces Of A Woman" is the first 30 minutes, proving that Kirby is worthy of a Best Actress nomination. But it doesn't do anything to support Burstyn's case. To see her award-worthy monologue, you have to continue watching and go past the triggering scene with LaBeouf. If viewers only watch the opening scene or stop watching after the encounter with LaBeouf and Kirby's characters, you miss Burstyn's moment.
It is also important to note that "Pieces Of A Woman" is only consistent with Kirby, making her the sole nominee in most branches, making her a weak contender and susceptible to an Oscar snub. At the time of this piece being written, I still believe Kirby will get nominated for an Oscar, but she's not in the top tier of that five anymore. Voters like to bunch actors together and when one actor is the lone nominee, they're in danger of being snubbed (think Amy Adams in "Arrival"). It is entirely possible for Kirby to get every precursor and then miss the Oscar nomination now.
But I am more worried about Burstyn because she's been consistently missing. After all, a great performance in an excellent movie is much stronger than a great performance in an okay movie. It wouldn't surprise me if Burstyn misses the Oscar nomination and for Oscar voters to go for Zengel and/or Youn, who are in stronger films. "News of the World" has been getting nominated in multiple categories, including above-the-line categories like Best Picture and "Minari" earned a SAG and Critics ensemble nomination which are huge. Plus, both "News of the World" and "Minari" were shortlisted in multiple categories for the BAFTAs, while "Pieces Of A Woman" is only shortlisted for Kirby and Burstyn. Youn has also dominated critics groups which doesn't usually correlate to an Oscar nomination but it is still important to note.
Nonetheless, there is a world where Burstyn overcomes her statistics and gets that Oscar nomination, pushing out Youn or Zengel. She is an Oscar winner and an acting legend after all, so an actor of her caliber can afford to miss these major precursors and still get nominated. But the question remains: are voters watching all the way through the film or stopping when they see enough? If they watch the whole film, Burstyn will probably be nominated alongside Kirby. If they don't, an actor in Best Picture nominee will probably take her place, leaving Kirby in an unfavorable and vulnerable position to become the major snub of this year, like Adams in 2016.
It's interesting to wonder if "Pieces Of A Woman" is a victim of the long season, the influx of content that Netflix has this year, or the scandal surrounding it. But at the end of the day, predictors are usually overly confident with one or two films or artists a season until proven otherwise and "Pieces Of A Woman" is, unfortunately, one of those films this year. A few months ago, Kirby was potentially winning an Oscar and Burstyn was, for sure, getting nominated. Now, one is fighting for a spot while the other is holding onto theirs. Both are not nearly as strong as we thought they would be. But that's Oscar season for you. Sometimes, films supernovas and dwindles out prematurely and it is evident that the steam behind "Pieces Of A Woman" has drastically slowed down since Venice.
Have you seen "Pieces Of A Woman" yet? What do you think of its current Oscar trajectory? Let us know your thoughts in the comments section below or on our Twitter account. Also check out our latest Oscar predictions here.
You can follow Lauren and hear more of her thoughts on the Oscars and Film on Twitter at @laurenlamango