It is safe to say "I Care A Lot," the latest and one of the final Netflix awards releases of the awards cycle, has touched a sensitive nerve for audiences. Critics have graded J Blakeson's slick hustle film with positive marks. The film has also been legitimized by the Hollywood Foreign Press Association, as they nominated Rosamund Pike for Best Actress in a Comedy/Musical at the Golden Globes. However, the discourse around the film has been more complicated than one might assume. "I Care A Lot" was certified as fresh on Rotten Tomatoes with a score of 81%. However, its audience score reaches the other extreme at 35%. There is evidence of a consistent divide between critics and audiences over this film, as is the data from Metacritic: the cumulative grade from critics rated the film with a positive 66 score, while users are weighing in with a score of 3.3. If you dig a level deeper and read reactions and audience reviews, you will find various incarnations of the following take: "Another stupid movie about feminism power. The unstoppable force of women empowerment bs." The response has accelerated to the levels of vitriol in some circles.
Additionally, the buzz among Film Twitter, generally more critically-leaning people, has been more divided than I anticipated based on what looked like a polished, original firecracker of a comedy. Much of the criticism circulated around the protagonist, Marla Grayson, played by Pike, with condemnations of her as an unlikeable, immoral, and psychotic protagonist. Because I inhale feminism from so many corners of my life, perhaps my interests and excitement about a fierce character and cunning story distracted me from the fact that her character – a lawyer who essentially kidnaps and robs elderly individuals – would make people uncomfortable. I was not ready for the disdain many have expressed about their experience watching it. However, I should have realized not much has changed in the fabric of our culture since the last time Pike was nominated for an Academy Award for "Gone Girl."
"I Care A Lot" is about a woman who challenges the system of crime; her business of creating revenue from a novel hustle is seen as a threat to the pillars of the patriarchy, which is personified by the Russian mob. Marla is bold, ambitious, and ruthless. She has a cold demeanor, lacks empathy about "business," and models characteristics we typically see represented in male antiheroes. This type of character has made people (mostly men, or the patriarchy) lose their minds while watching "I Care A Lot." Marla Grayson has gall, and the film has paid the price for it with some general audiences. Most of the negative takes I have experienced have tied the film's quality inextricably with Marla's value set, which is simply bizarre, unfair, and sexist.
The hostile response has frustrated people such as myself, who enjoyed the film and Marla's morally bankrupt character. Where was all of this indignation from men about films such as "Joker," about a character who could be viewed as a domestic terrorist, or "The Wolf of Wall Street," a character who stole a lot more money than Marla Grayson? Or better yet, why has Marla Grayson has been burned at the stake by audiences for scamming old folks and collecting their money, yet films like "The Irishman" are heralded as brilliant when it is about a man, Frank Sheeran, who kills dozens of men on screen – men who had families, including someone who was a close friend? The double standard is so real it hurts. Whenever people such as myself express satisfaction for the way Marla is portrayed, there has almost been a sense of shame that others have tried to displace onto us, in the tone of "You shouldn't be saying 'You go girl!' because she's a morally bad person." Never mind the blatant hypocrisy of these same people cheering on the films listed prior, but there is also a level of ignorance that needs to be examined.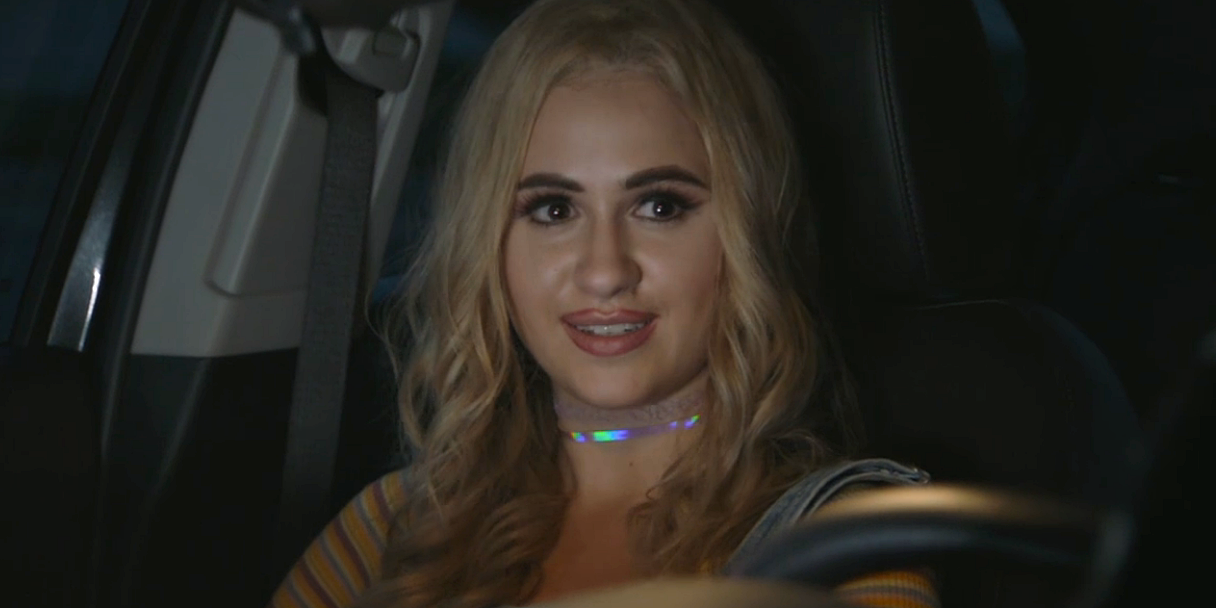 "I Care A Lot" has strong feminist sensibilities, but that does not mean to say people who enjoy the film view Marla as a hero. She is very much an antihero, but not all female characters need to be heroic in order to exercise some feminist sensibility. Women are human beings, too, and, like men, some of them are messy rather than morally righteous. But there is a level of complexity about this conversation that needs to be addressed. Part of what compounds this issue with the way audiences have reacted to this character can be traced back to the core capitalist critique at the heart of the film, which is intensely felt throughout the story, so unease is already running wild. "I Care A Lot" is tasked with the responsibility of depicting a woman who directly confronts misogyny but does so while she is challenging a system and not playing by the rules. Perhaps a strand of the film that is worth dissecting is that Marla had to sacrifice her morals to push back against the patriarchy and American capitalist system to survive. This intersection of her identity is significant and is made even more chilling considering the final arc of the film, where the patriarchy absorbs her into its system, and Marla goes from fighting against it to upholding it.
However, Pike is still holding her head up high, for "I Care A Lot" was the talk of the town this past week. Everyone seems to be diving into the story and it has incited conversation. Better yet, she will compete for the Best Actress Comedy/Musical Golden Globe award this weekend. This is Pike's third nomination from the HPFA. The voting body clearly like her as an artist for her to receive her third nomination for this film after recognition for "Gone Girl" in 2014 and "A Private War" in 2018. Voters at the Golden Globes were faced with a deadline of February 23, 2021, to submit their winners, meaning most of the small voting body likely submitted their final ballot over the past week during the time that "I Care A Lot" premiered on Netflix and the was the center of industry attention. This bodes well for Pike's chances to finally win a major televised award, considering the timing. She is a competitor in the category who can challenge Maria Bakalova's hit performance in "Borat Subsequent Moviefilm."
Bakalova has been a force this season, winning 15 critics awards for Best Supporting Actress, benefitting from a killer campaign from Amazon, and receiving Critics Choice and Screen Actors Guild nominations. Aided by the fact that "Borat Subsequent Moviefilm" is nominated for Best Picture Comedy/Musical at the Golden Globes, most people see this win as signed, sealed, and delivered. While I admit Bakalova's overwhelming strength, my gut tells me something is not quite right. First of all, the Hollywood Foreign Press seldomly rewards performances like Bakalova's, one that is built on overt comedy and gross-out humor. Look at the track record of someone like Melissa McCarthy or Tiffany Haddish – they have never been validated for their more popular comedic works by the HFPA. In fact, the traditional pattern of the HFPA in Best Actress Comedy/Musical is to select the more dramatically substantial role or the performance that measures up most closely with a sense of seriousness or snob appeal.

​Here are some examples:
In 2014, everyone slept on Amy Adams winning for "Big Eyes." Instead, people predicted Emily Blunt for "Into the Woods," which was too light and not done well enough to be a winner, or Julianne Moore in "Maps to the Stars," which was definitely the most comedic and over-the-top performance of the group. Moore's work was outside the parameters of awards snob appeal like Bakalova's this year. Instead, Adams won a second Golden Globe for a performance that had dramatic weight to it (I'm proud to say I correctly predicted this).
In 2015, everyone and their brother predicted Amy Schumer to win for "Trainwreck" after her star-making year. This was two-fold: people really wanted Schumer to win because she was the "It Girl" of the year, and people really wanted to see Jennifer Lawrence and "Joy" lose. People allowed their biases to blind them from the reality that Lawrence gave a more dynamic and hefty performance in "Joy," which landed Lawrence her fourth Oscar nomination after the Golden Globe win. The collective prediction of Schumer was unanimous, with a few holdouts such as myself. But, if there is any more analogous performance to Bakalova in the past, I think it is Schumer. People want Bakalova to win. Film Twitter has been fueling her campaign since the release of "Borat Subsequent Moviefilm." The comedy of Bakalova's performance is similar to the tone that Schumer was working with in "Trainwreck." More straightforward, in-your-face comedy is not the type of acting that typically aligns with recent winners in this category (I also predicted Lawrence correctly, and I can't think of a more satisfying win I predicted ever).
I am not necessarily advising to predict against Bakalova at the Golden Globes this weekend. However, this category gives me pause, mostly because Michelle Pfeiffer's work in "French Exit" and Rosamund Pike's performance in "I Care A Lot" are much closer to the type of performances the plurality of Hollywood Foreign Press has proven for which they vote. They are more refined and bring a sense of grace that fits with winners over the decade. Remember, too; the Golden Globes do tend to throw curveballs from time-to-time with surprise winners, which are even more likely in categories that do not align with the Oscar categories, like the Comedy/Musical groups.
Pfeiffer would be stronger competition if the film's rollout were not so problematic because she genuinely gives one of the most outstanding performances of her career. But the buzz around "French Exit" is non-existent, unlike "I Care A Lot," whose buzz literally reached its apex at the optimal time of when HFPA members voted. Pike draws a nice contrast between Pfeiffer and Bakalova, bringing the refined sense of class of Pfeiffer while also balancing more comedic elements, which is purely what Bakalova has going for her campaign. Pike's performance and character are fresh, daring, and radical, making her name an appealing alternative to the frontrunner. If we know anything, it's that nobody does "Cool" like our Girl, Rosamund Pike.
Have you seen "I Care A Lot" yet? If so, what did you think? Who do you think is winning the Golden Globe for Best Actress in a Musical/Comedy this Sunday? Let us know your thoughts in the comments section below or on our Twitter account.
You can follow Ryan and hear more of his thoughts on the Oscars and Film on Twitter at @rcs818