By Michael Schwartz I love following the presidential election. Yes, as dark, twisted, over the top, and outrageous as this cycle has been for various reasons, the act of participating in democracy makes me proud. Not only do I love to follow happenings in the race itself, but also how the news affects our art. Dating all the way back to the rise of filmed entertainment, film and politics have shared a relationship whether it be in the form of propaganda, a pre-show newsreel, political satire, or loving tribute to American democracy.
As we close in on the final days of the 2016 election, let's take a moment to celebrate politically themed films that have stood the test of time. In fact, some titles are so eerily relevant today, that one could wonder if particular candidates are drawing influences. These five films (and runners up) make for great viewing at any point in the year, but hold special resonance now. As always, we would love to hear your input and thoughts regarding films selected. And don't forget to vote on November 8. It is your obligation and constitutional right.
"Lincoln"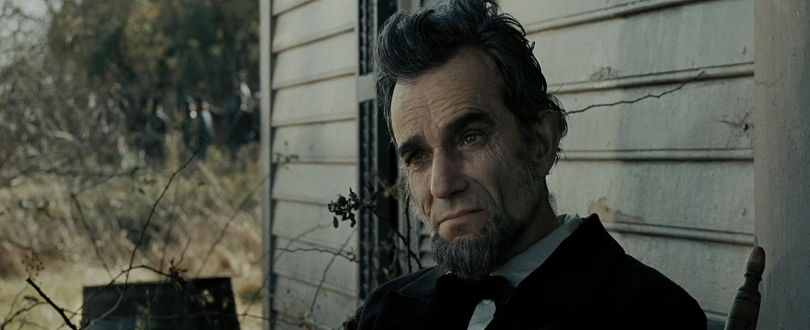 Not just the best film of the decade so far and not just the best film of Steven Spielberg's career, "Lincoln" holds the distinction of being what I consider to be the finest film about politics ever made. Being surrounded by so much noise during this election cycle, we tend to lose sight of what America stands for and what its ideals represent. Here is a film about those very defining factors all beautifully weaved through a story about a defining moment in the life of our greatest President. "Lincoln" doesn't just present the heroic figure. We also see him as a husband, a father, a shrewd politician, a jovial storyteller, and most fascinating of all, a conflicted man playing a game of political chess in order to enrich the country he so loves. Daniel Day-Lewis is extraordinary, as is a stellar supporting cast of character actors. Performers such as Sally Field and Tommy Lee Jones also turn in magnificent career best work. Spielberg is at the top of his game here, as is his entire production department and writer Tony Kushner (whose screenplay deserves a Pulitzer Prize). "Lincoln" is sharp, funny, engaging, and relevant. Just like the sixteenth President has a place on Mount Rushmore, here is a film that deserves whatever the cinematic equivalent of that monument may be. Superb.

"Primary Colors"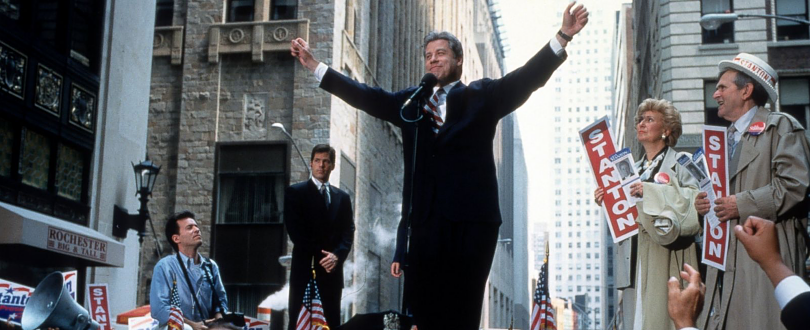 The comedy duo of Mike Nichols & Elaine May made for one of the funniest and wittiest acts of the 20th century. Though they didn't work much together after the 1960's, the duo collaborated once again in the mid-1990's for "The Birdcage" and our next film, "Primary Colors". May wrote while Nichols directed. Based on the acclaimed roman à clef, the film follows young political idealist Henry Burton (Adrian Lester), as he is sucked into the whirlwind campaign of Jack Stanton (John Travolta), a charismatic Southern politician seeking the Democratic Party's nominee for President Of The United States. Obviously inspired by Bill Clinton's 1992 campaign, the film presents a handful of colorful characters memorably played by the likes of Kathy Bates, Billy Bob Thornton, Diane Ladd, Larry Hagman, and the always fabulous Emma Thompson as Jack's wife Susan, an ambitious character in her own right. Like all great Nichols films, the ensemble works remarkably well together, and May's Oscar nominated screenplay is aces. "Primary Colors" is as insightful and wise as it is outrageous and hysterical. While appreciated by a devoted handful, "Primary Colors" never received the level of love it deserved, even eighteen years after release. In a current election cycle as strange as the one we are living in, there is no better time to discover (or rediscover) this gem.

"The Candidate"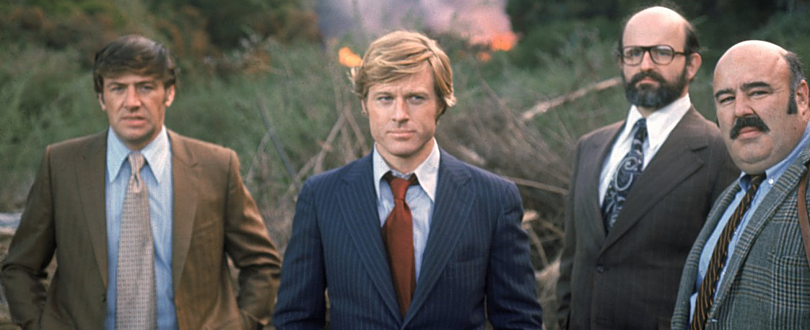 There is a very good chance that you have never seen or heard of this sharp 1970 gem. Part of that reason may be that many films of the era that were not global sensations, were often buried with history. That's a shame, because Michael Ritche's film is sharp, biting, and features a wonderful (vastly underrated) Robert Redford performance. It even won the Academy Award for Best Original Screenplay. Redford stars as Bill McKay, a charismatic liberal lawyer, who is recruited by a seasoned campaign manager (Peter Boyle) to run against an admired Republican senator in California. McKay's platform is initially viewed to be too leftist and anti-establishment. There's no chance he can appeal to populist voters over another well liked yet more conservative figure. Or can he? Lots of wonderful moments here, and an ending that will simply stop your heart. "The Candidate" is a smart look into finding what influences voters, and the risks/rewards that come with taking advantage of convenient media. I think a certain senator in contention for the Democratic Party nomination this year took a page from this under-appreciated classic.

"Recount" & "Game Change"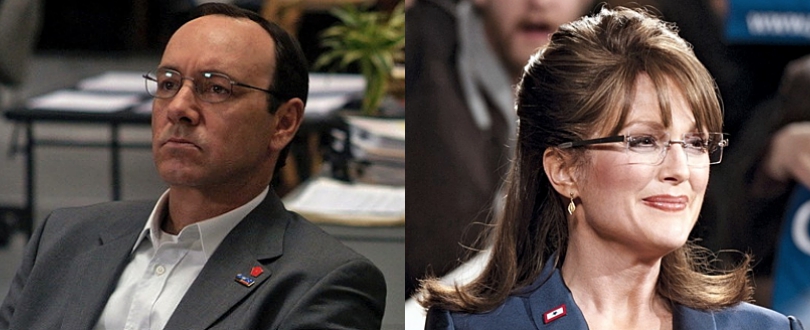 A tie between two television movies which also function as cautionary tales. Both from HBO, and both directed by Jay Roach. 2008's "Recount" follows the days and weeks after an election to portray political frenzy, while 2012's "Game Change" uses the little time before votes are cast. Both films very much fit the model of an HBO film, but that is not an insult by any means. They value performance and content over spectacle, and leave viewers and voters alike with much to think about regarding the way in which our country responds to the political system we have in place. "Recount" follows the drama that occurred in Palm Beach County right after the 2000 election. Ideologies, religions, and even the Supreme Court find themselves in the mix as the state of the country remains up in the air for a tense month and a half. Kevin Spacey and Laura Dern are excellent. "Game Change" is the tell all story about Sarah Palin's rise to prominence as John McCain's VP selection in 2008. As he and the nation quickly learned, Palin was in no way carved out to be Presidential material. Aside from Julianne Moore's masterful chameleon-esque performance as Palin, the film's master move comes from its decision to stay neutral. While the cast and production crew are clearly liberal for the most part, they make the story about the emotion of the moment. Not only did Sarah consider her reputation ruined at the time, but McCain saw his own principles being questioned. Things have obviously changed in years since, but the film presents fascinating circumstances that one may not have considered at first. Supporting players Ed Harris, Woody Harrelson, and especially Sarah Paulson as a conflicted Nicole Wallace are all very good.

"Election"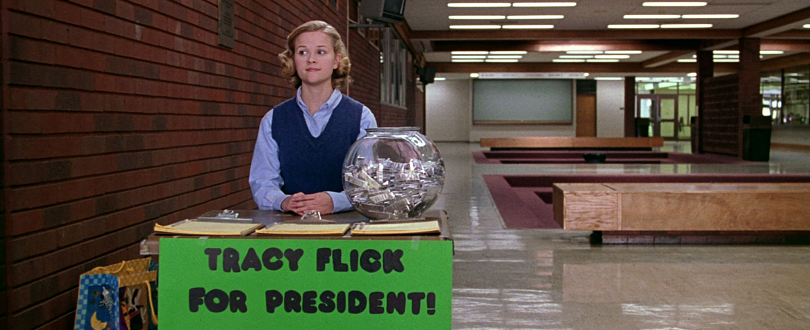 Politics don't just influence local and national governments. In fact they can be just as dirty on a smaller level as portrayed brilliantly in Alexander Payne's pitch black 1999 comedy "Election". Reese Witherspoon turns in one of her most memorable performances as Tracy Flick, an overeager and ambitious high school student who is hell-bent on winning student council presidency. However, her troubled and somewhat schlubby history teacher Mr. McAllister (Matthew Broderick) allows his personal life to influence election results, leading to an outrageous turn of events. Payne's screenplay is so sharp, and the performances are so committed, that it is impossible to come away from the film with strong emotions towards both lead characters. Payne is one of our treasures of modern cinema. He has grown as a filmmaker in recent years with films such as "Sideways", "The Descendants" and "Nebraska", yet has never made a film as funny, dark, and twisted as this semi-modern classic. Many have been quick to compare Tracy Flick to Hillary Clinton in terms of their professionalism and eager determination to lead. That may be true in a sense, as the ending here leaves the door open for Tracy's professional future. Who knows what happens next? "Election" is the rare film that as perfect as it is, warrants a sequel.
Here are the other films which I also recommend catching up on to prep you for this Tuesday's election.
"Frost/Nixon"
"Wag The Dog"
"The American President"
"Bulworth"
"Network"
"A Face In The Crowd"
"The Ides Of March"
"All The President's Men"
"Milk"
You can follow Michael and hear more of his thoughts on the Oscars and Film on Twitter at @mikemovie