By Nicole Ackman ​​
With autumn comes back to school season for students of all ages. While many of us are no longer in school, I'm sure I'm not the only one who still associates the end of summer with the start of a new school year. Thus, August seems to be the perfect time to take a look at an interesting subset of the coming-of-age genre: the high school film. For the past several decades, movies about high school students have been popular from John Hughes's films like "16 Candles" to this year's "Booksmart."
High school movies are a particularly female-focused genre and the more recent ones often tell the stories of social outsiders on the high school scene: the geeks, the nerds, the overachievers. These films span many genres from superhero movies like "Spider-Man: Homecoming" to modern adaptations of classic works of literature like "10 Things I Hate About You." Many musical adaptations have been made of these films from the popular Broadway hit "Mean Girls" to the cult classic "Heathers," which Next Best Theatre covered earlier this year.
These high school movies have often provided breakout roles to young actors, such as Anne Hathaway in "The Princess Diaries" and Emma Stone in "Easy A." Netflix has recently announced that in addition to their sequel coming out next year, a third movie is being made for "To All The Boys I've Loved Before" starring Lana Condor.
Here is a compilation of the Next Best Picture team's favorite movies set during high school, presented in the order that they were released.

​Carrie (1976)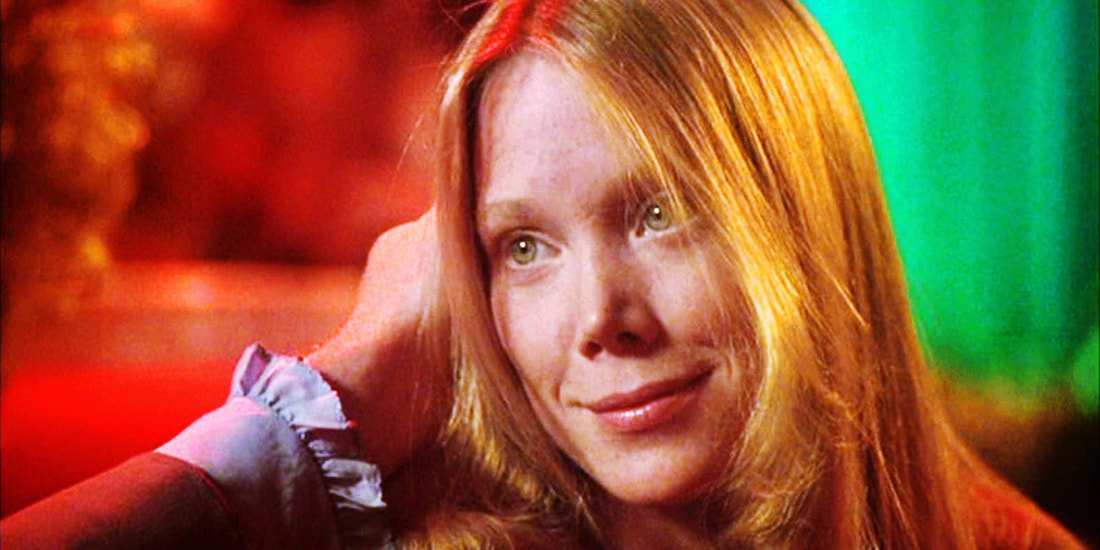 Sometimes high school can feel like a horror movie. Sometimes, a horror movie is about high school. In this adaptation of the Stephen King novel, a troubled 16-year-old girl is bullied by her classmates and her overly religious mother until she develops the power of telekinesis and turns her prom upside down. Directed by Brian De Palma, this movie was the breakout for Sissy Spacek as Carrie and John Travolta as one of her classmates. Horrifying but enlightening, it's by far the darkest film on the list but remains a classic till this day.
The Breakfast Club (1985)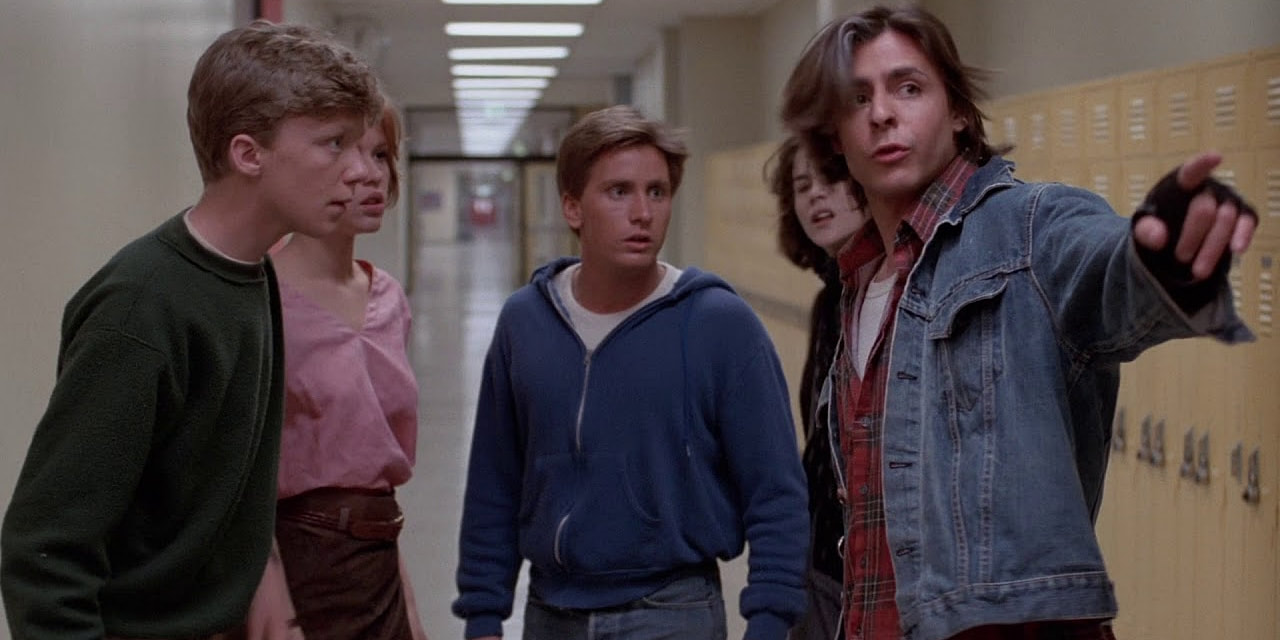 "The Breakfast Club" broke ground when it was made as one of the first movies to treat teenage characters as three-dimensional complex beings. It's a movie with very little action as five students from different high school cliques serve their Saturday detention and slowly begin to understand each other better. Sure, the gender politics of it are certainly outdated (even its star Molly Ringwald released an essay last year in the New Yorker about her discomfort looking back on it), but it's a staple of beloved director John Hughes's career and arguably the teen movies of the 80's.
Heathers (1988)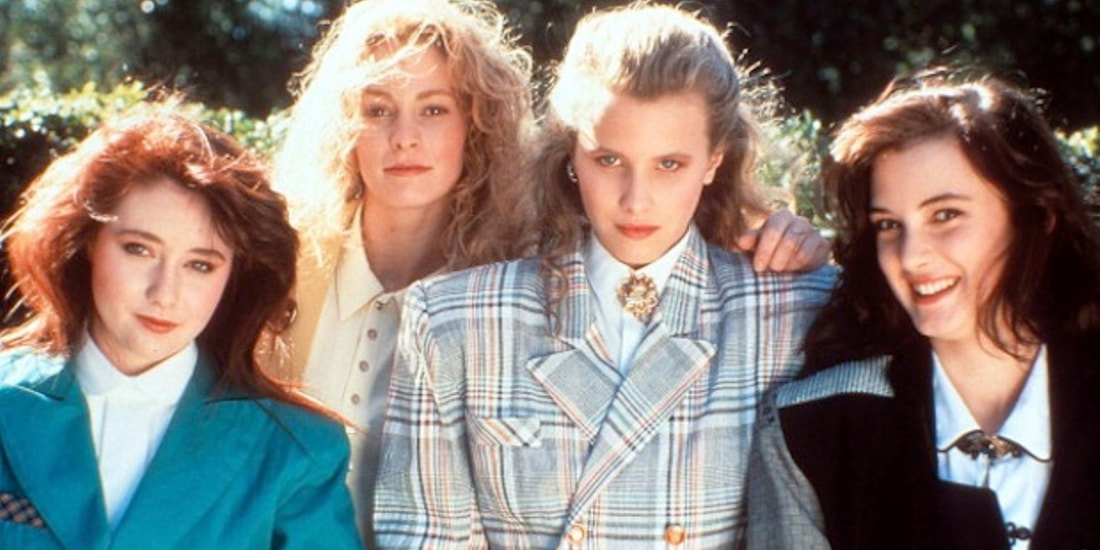 The dark and edgy 1980s counterpoint to "The Breakfast Club" is Michael Lehmann's "Heathers" about a girl named Veronica Sawyer. Veronica has to navigate getting into college, her relationship with bad boy JD, her high school's girl clique "the Heathers," and how to get away with murdering the popular kids — mostly on accident. The movie stars Winona Ryder and Christian Slater and while it wasn't received entirely well at the time, it has become a cult classic. This script gave us iconic lines like "How very" and "My teen angst bullshit has a body count."

​Dazed And Confused (1993)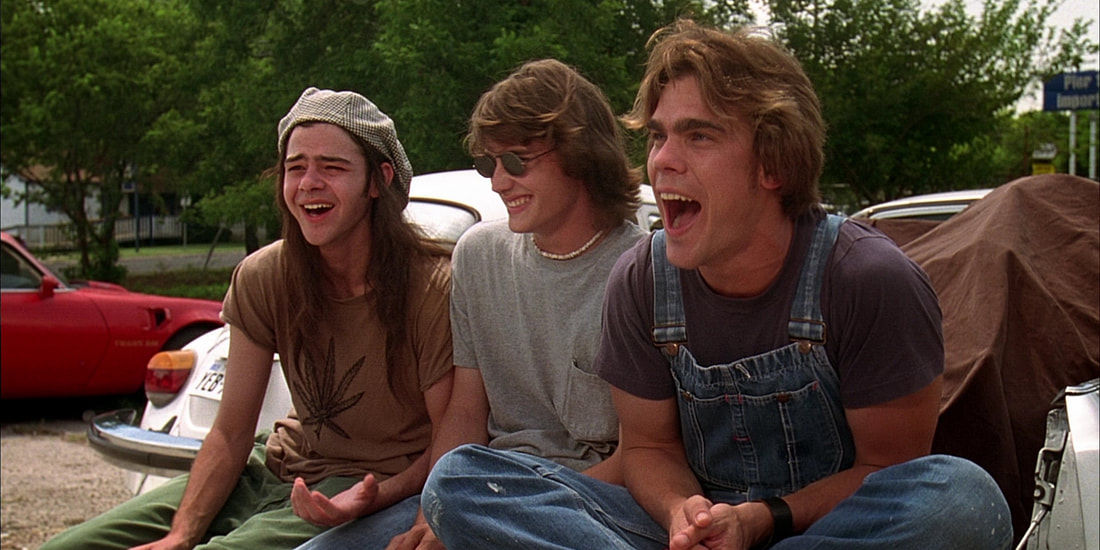 Richard Linklater's "Dazed and Confused" follows some Texas teens on the last day of senior year in the 1970s. Like "The Breakfast Club," the movie is very ensemble focused and has a hang-out vibe. The film features many actors who would go on to become stars including Ben Affleck, Matthew McConaughey, and Renée Zellweger. In fact, it's where McConaughey's signature "Alright, alright, alright" originated.