By Dan Bayer
​Imagine being at the 54th annual Academy Awards. It is the year of "Reds," "On Golden Pond," "Raiders of the Lost Ark" and the eventual Best Picture winner, "Chariots of Fire." But as exciting as the prospect of Henry Fonda winning his first Oscar might be, there's something else that is perhaps even more exciting: A new category. For the first time ever, there will be an Oscar category for Best Makeup. It makes sense, as makeup is an essential element of any film. But prior to this year, makeup artists had only been honored with two "Special Achievement Oscars", back in 1964 and 1968. But after an uproar that the fantastic makeup effects of "The Elephant Man" had gone unhonored in 1980, AMPAS in their infinite wisdom decided to create this new category.
​And so what if there were only two nominees – the winner that year is an undeniable achievement in the art of makeup: Rick Baker's inimitable work on "An American Werewolf in London." In fact, both nominees that year were perfect examples of how the category should have worked, honoring stand-out elements of films that were not recognized by the Academy elsewhere. These were films from genres that generally produce notable makeup work, but which AMPAS does not usually have time for, one of which (the Andy Kaufman-Bernadette Peters robots-in-love flick Heartbeeps) even got terrible reviews and was a box office bomb. Truly, the Best Makeup category seemed like a place where any film that had strong makeup work could get a nomination, no matter the quality or genre.
But just the next year, AMPAS decided to do away with all that and nominated Best Picture winner "Gandhi" alongside French-Canadian oddity "Quest for Fire," a prestige literary adaptation about prehistoric man. They completely overlooked such films with memorable makeup effects as Paul Schrader's "Cat People," Arnold Schwarzenegger's breakthrough hit "Conan the Barbarian," horror omnibus "Creepshow," Wes Craven's monster-movie throwback "Swamp Thing" and most egregiously, John Carpenter's remake of "The Thing." And for years, the template for makeup nominees mostly followed this template – old-age transformations and period makeup/hairstyling, with the occasional detour into fantasyland. In thirty-six years of the category (there was no award in 1983), only five winners have come from the horror genre, and there have only been four more horror (or horror-adjacent) nominees. And so much other great, iconic work has been ignored in this category – nothing for "A Nightmare on Elm Street's" indelible Freddy Krueger makeup, nothing for the well-received reimagining of Pennywise the Clown from "IT," nothing for the sick effects of "Prometheus," nothing for the iconic creature design and believable bedraggledness of Essie Davis in "The Babadook." Nothing for the blood of Tim Burton's "Sweeney Todd," nothing for the beasts of "The Descent," nothing for the zombies of "28 Days Later" or the vamps of "Interview With the Vampire."
The last time a horror film was nominated was also the last time one won: 2010's "The Wolfman," which incidentally was done by the very same person who won the first Makeup Oscar – Rick Baker. But can this year break horror's eight-year drought in this category? I'd like to think that Luca Guadagnino's "Suspiria" has a chance. The team certainly has pedigree: Prosthetics designer Mark Coulier has two Oscars (for "The Iron Lady" and "The Grand Budapest Hotel"), and its members have worked on nearly every major franchise of the past decade. Plus, the film has every possible type of makeup imaginable: beauty makeup on Dakota Johnson and Mia Goth, slight grotesquerie for the coven/dance instructors, bold theatrical artistry for the dance performance, very believable old-age and gender-bending makeup for Tilda Swinton/"Lutz Ebersdorf", some eye-poppingly grotesque creature work (which I won't spoil here) and full-on gore in two stand-out sequences. It's all incredibly well-done, believable work and a stand-out element of a respected film, and even people who don't care for the film find it hard to deny the strength of the makeup and hairstyling.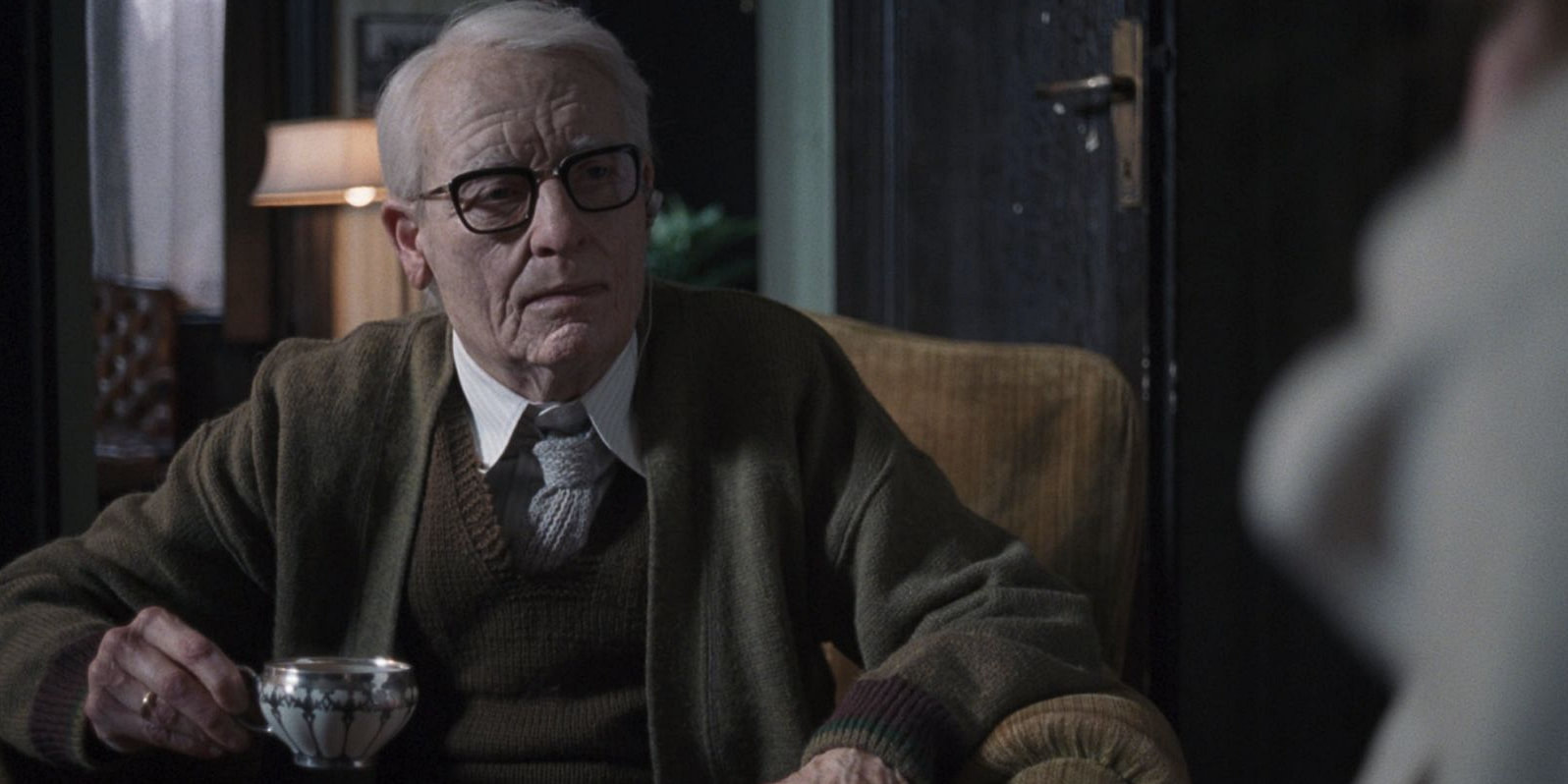 "Suspiria" faces stiff competition from more Academy-friendly films, though. The current front-runner has to be "Mary Queen of Scots," given AMPAS's love for period looks. Likewise, "The Favourite," although that looks somewhat less showy. Love "Bohemian Rhapsody" or hate it, lots of people are seeing it, and Rami Malek makes for a damn good Freddie Mercury with the aid of great makeup and hair. Disney could throw weight behind "The Nutcracker and the Four Realms" in the "eye candy" categories if it wanted, and voters could very well respond to that film's over-the-top fantasy stylings (fantasy/sci-fi films have a better track record in this category than horror for nominations). Natalie Portman looks to have some striking popstar looks in "Vox Lux." Nicole Kidman is unrecognizable under all the makeup in "Destroyer" and the transformations into historical figures in "Vice" and "Stan & Ollie" also look strong. "Black Panther" will certainly have their supporters, as well. And since the makeup branch does seem to have a thing for crappy comedies with notable makeup effects, there is always the standard old-age makeup of "Uncle Drew" to fill that slot. And then there is Sweden's beguiling Foreign Film submission, "Border," which is said to have some stunning makeup effects.
The biggest thing working against "Suspiria," of course, is getting people to see it, which is the only way it can make the shortlist for nominations. That shortlist is chosen by the executive committee of the makeup branch, and their taste is difficult to pin down. They certainly haven't shortlisted anything like "Suspiria" before, but this isn't just a horror film – it's a horror film with a pedigree, directed by someone who made a big splash (no pun intended) in the awards season just last year. And they have shortlisted "Deadpool" and "Mad Max: Fury Road" in the past few years. So making the shortlist isn't completely out of the question, but will the executive committee be bold enough to do so?
I hope so. A shortlist mention (and even better, a nomination) for "Suspiria" would take this category back to its roots in special makeup effects and genre films, which the voters have ignored for far too long in favor of "pretty" period makeup/hair styles and dime-a-dozen battle wounds, fat suits, and old-age looks. "Suspiria" stands out among the films of 2018 for a lot of reasons, but its makeup and hairstyling make it stand out even more. Give in to it, makeup branch – give "Suspiria" a place on the shortlist!
What do you think? Do you think "Suspiria" stands a chance at a Makeup & Hairstyling nomination? Take a look at our predictions here and let us know in the comments section below.
You can follow Dan and hear more of his thoughts on the Oscars & Film on Twitter at @dancindanonfilm
​