As we say goodbye to the 2010's, we've been holding a number of polls recently to ask you all about various genres and films that made an impact on you over the last decade. We've looked at black and white films, horror films, biopic films and now we're highlighting animated films. These are the top 10 animated films of the 2010's as voted on by you, the NBP Film Community.
Click below to see which films made the fan voted top 10.

​10. Big Hero 6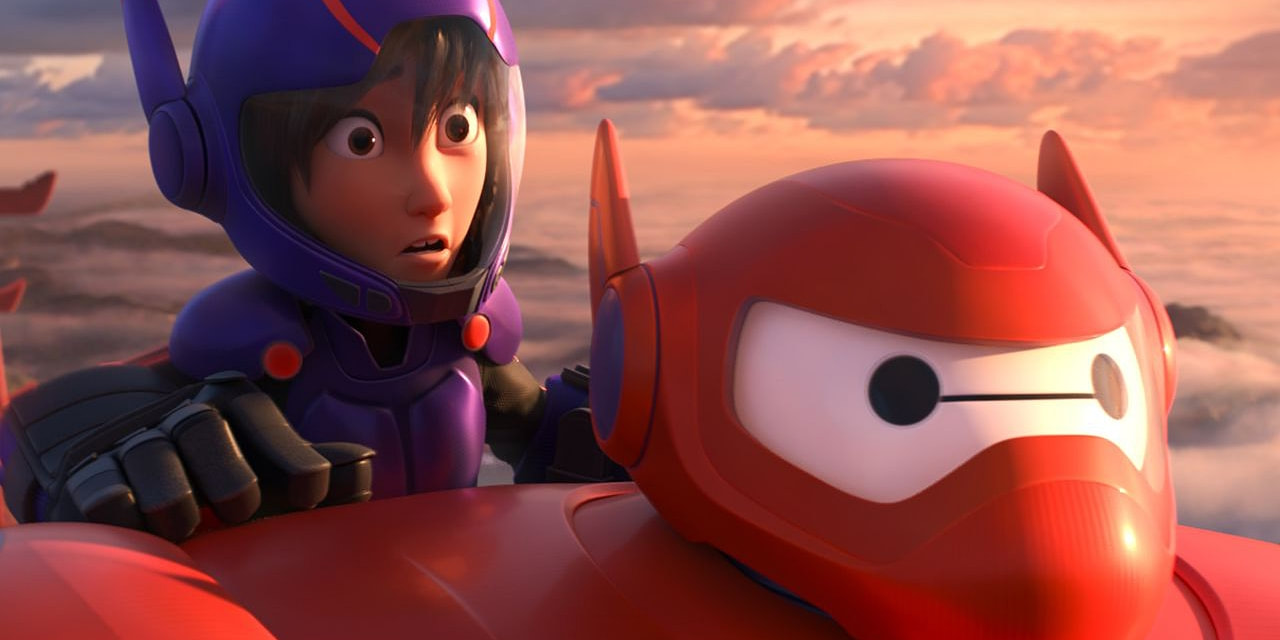 While Disney is now firmly embedded in the world of superhero films, "Big Hero 6" premiered before they were quite as synonymous with the genre. Set in a faux San Francisco/Tokyo, the film melds American and Japanese sensibilities with a precision and whimsy that works well despite the extreme difference between the two. It grabs the fans of both anime and traditional animation and provides a story that appeals to everyone with its teenage protagonist Hiro (Ryan Potter) and the silly inflatable robot Baymax (Scott Adsit). When Hiro loses his older brother in a terrible accident, he bonds closely with Baymax and the two, along with a group of friends, uncovers a terrible secret. The adventure they embark on takes Hiro through an intense emotional journey that allows him to accept his brother's death and grow as a person, while still having some fun along the way.
9. Kubo And The Two Strings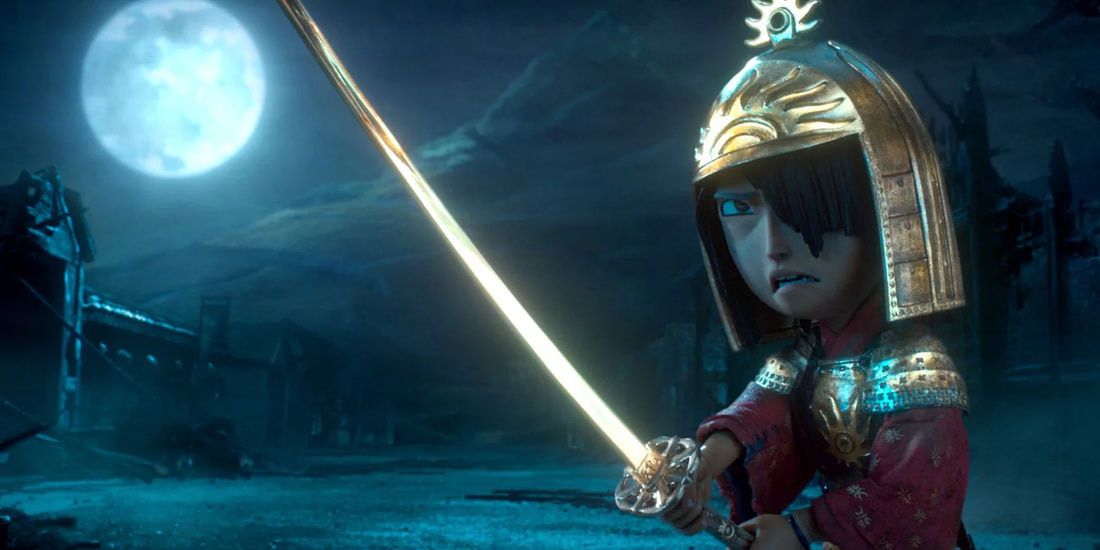 In the world of stop-motion animation, Laika generally tops the list of companies who are both amazingly talented and willing to explore new ideas with nontraditional characters. As animators, this reputation is due to their dedication and skill at creating new worlds with tiny movable sculptures and excellent camera tricks. As storytellers, this is embodied in the story of Kubo, which is brand new but feels very much like traditional Japanese folklore. It tells the story of Kubo (Art Parkinson) who is sent on a quest by his dying mother to find his father's legendary armor, but the true strength he gains along the way is the knowledge from his friends and experiences. It's one of those rare films that's for neither children nor adults but captures every viewer by refusing to shy away from the more difficult aspects of life. "Kubo and the Two Strings" is a wonderful piece of filmmaking that's enjoyable for everyone, while managing to capture the essence of another culture's storytelling tradition.
8. How To Train Your Dragon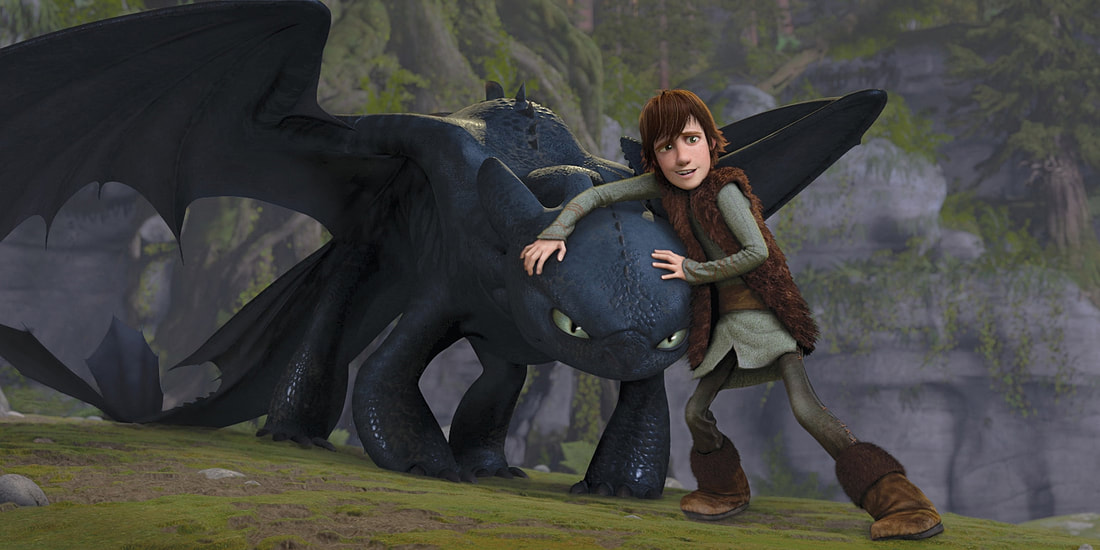 Good children's fantasy films are few and far between, but both the novel and film version of "How to Train Your Dragon," has captured the imaginations of children and adults alike. Combining statuesque and classic art styles, with a fun and irreverent story allows for a movie that embraces the idea of dragons and Norse cultural settlements with equal fervor. It tells the story of Hiccup (Jay Baruchel), a young boy whose interests don't match with the cultural requirements he faces as the son of a clan chief. When he finds out that his people's most fearful enemies, the dragons, are in reality more victims of circumstance rather than adversaries, he is able to bring both his people and the dragons together. The film laces together the ideas of individuality, cultural adaptation, and accepting others despite their differences so well that it transcends these basic concepts, drawing the viewer in with its tale of adventure and personal growth.

​7. Moana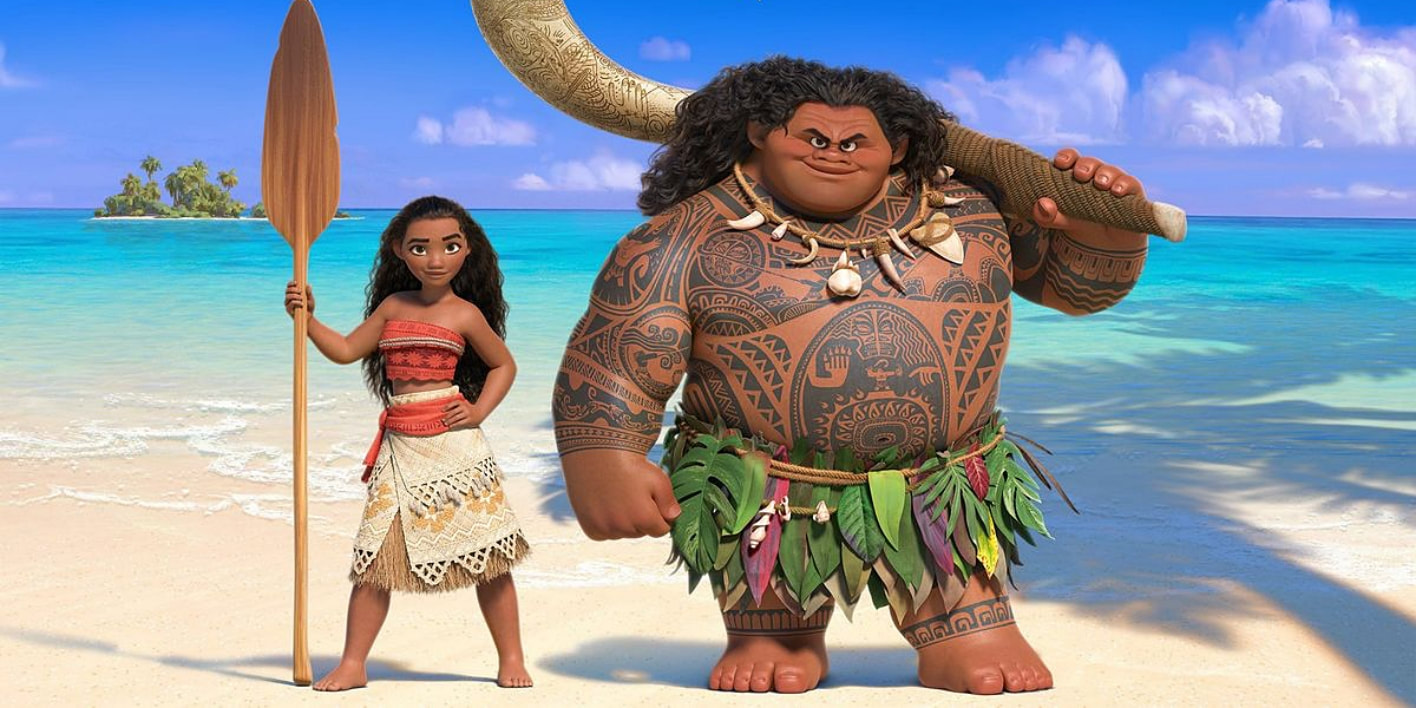 Disney has long had a problem with an almost completely racially white cast of princesses; however, with "Moana" (Auli'i Cravalho), they provide something entirely new for its audiences in both art design and character. Both Moana and Cravalho are from the Maori nation. The narrative of the film itself is entirely about the Maori culture and its people. "Moana" is one of those rare Disney films that discards the dichotomy of hero and rescuer allowing Moana to take center stage as she muddles through what it is to save your people, while also understanding the mythical history of your culture. For those who are looking to stretch their horizons or understand how individual experiences affect the world around them, "Moana" taps into these ideas with nuance and a skill that is rarely seen in these types of films.
6. The Lego Movie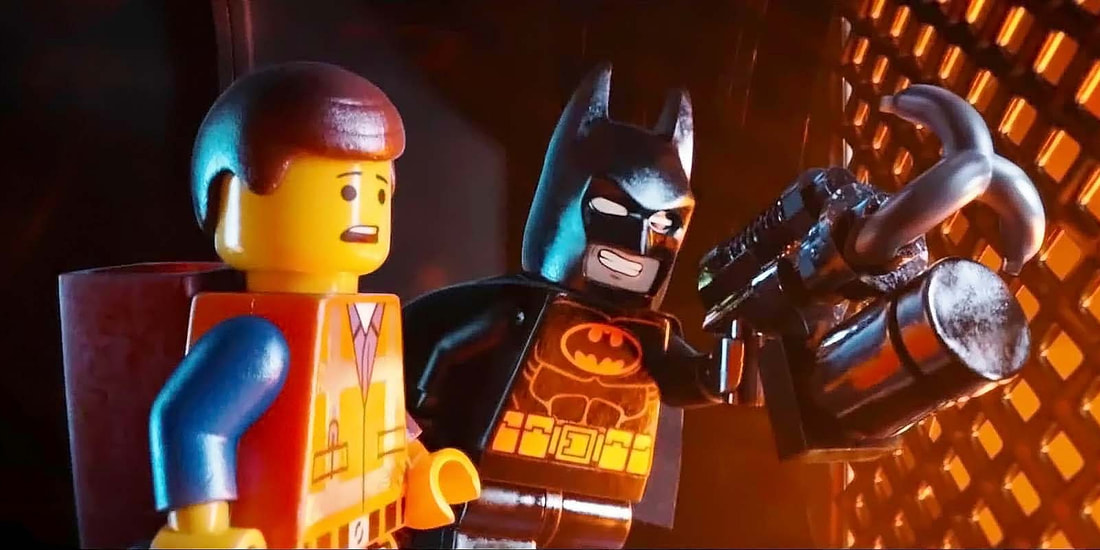 Since the 1950s, Lego has been engaging children through their unique and infinitely adaptable toy, but in 2014, it went beyond its usual efforts and created a film that captures the possibilities of the toy while affecting an irreverent attitude that appeals to today's audiences. Chris Pratt voices the main character, Emmet, among a myriad of popular actors that lend their skills to the other characters. The enjoyment of this film relies heavily on the viewer's ability to accept the surreal or random juxtapositions of different well-known stories, but for those who can grasp all of the references, "The Lego Movie" will be incredibly entertaining. It grabs all of the current popular genres and smashes them together in a beautiful mélange that satisfies many tastes.
5. Zootopia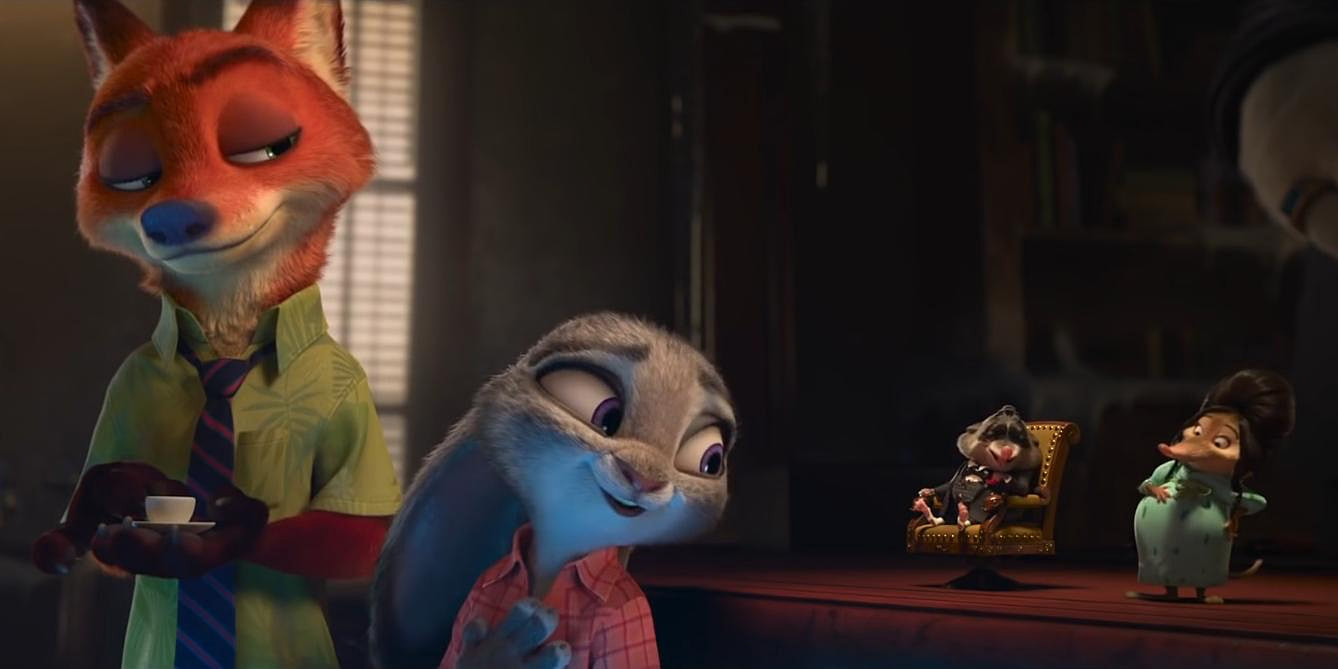 Disney does it's best to remove itself from political commentary, but with "Zootopia," its focus on the most basic of animal interactions between prey and predator, makes it difficult to divorce itself from the obvious class cultural concepts those elicit in our society. It embraces the tropes of classic noir films while expertly including the slapstick comedy that Disney is so good at. The main characters, bunny Judy Hopps (Ginnifer Goodwin) and sly fox Nick Wilde (Jason Bateman), have great chemistry that plays up their conflicting goals and personalities when faced with the crisis that becomes the animals of Zootopia. When it's all combined together, "Zootopia" walks the fine line of cultural commentary for its viewers (whether children or adults), amusing plot, and delightful animation that lands much better than should be expected.
4. Toy Story 3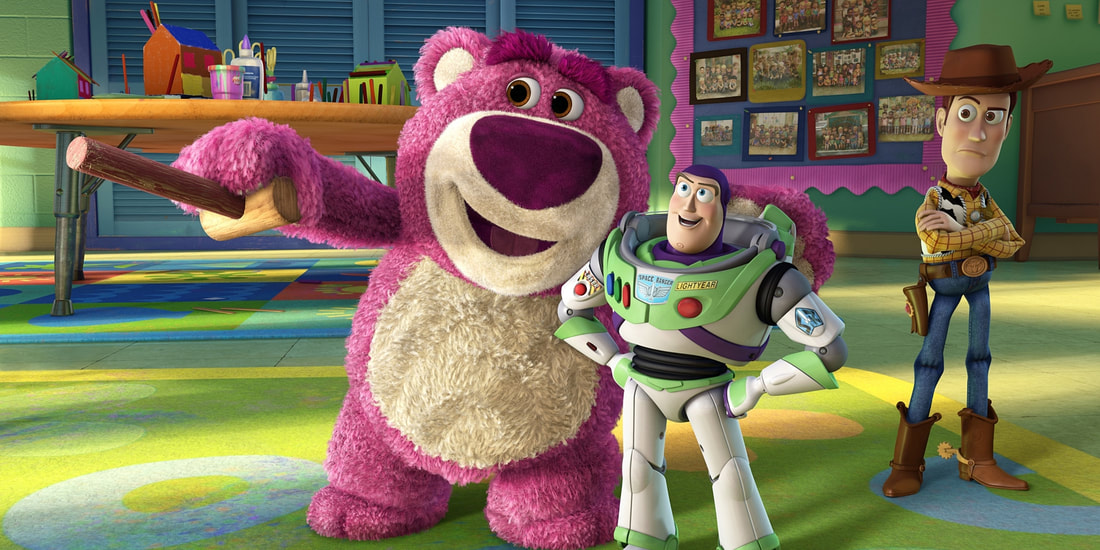 The "Toy Story" films are classics for a reason. They are icons in the industry for their art, story complexity and design. With "Toy Story 3," Pixar gives its fans a fitting conclusion to one aspect of the story, while also allowing room for new growth. The passage of time affects us all, and for children's toys, there is always an expiration date. When Andy, the original owner of Woody, Buzz, and the group, grows up and goes to college, the toys are donated and are forced to adapt to a daycare environment, one that leaves them open to new kids, new politics, and new power structures. In their efforts to rescue one of their own, the group is brought right up to the edge of their death, which is almost guaranteed to be one of the most affecting scenes in both animated and children's films to date. While the group manages to triumph over their circumstances, it does leave both viewers and the toys in an entirely new environment that allows for further story development and an understanding of how life is a series of cycles; each important because of the people we connect with while experiencing that cycle.

3. ​Inside Out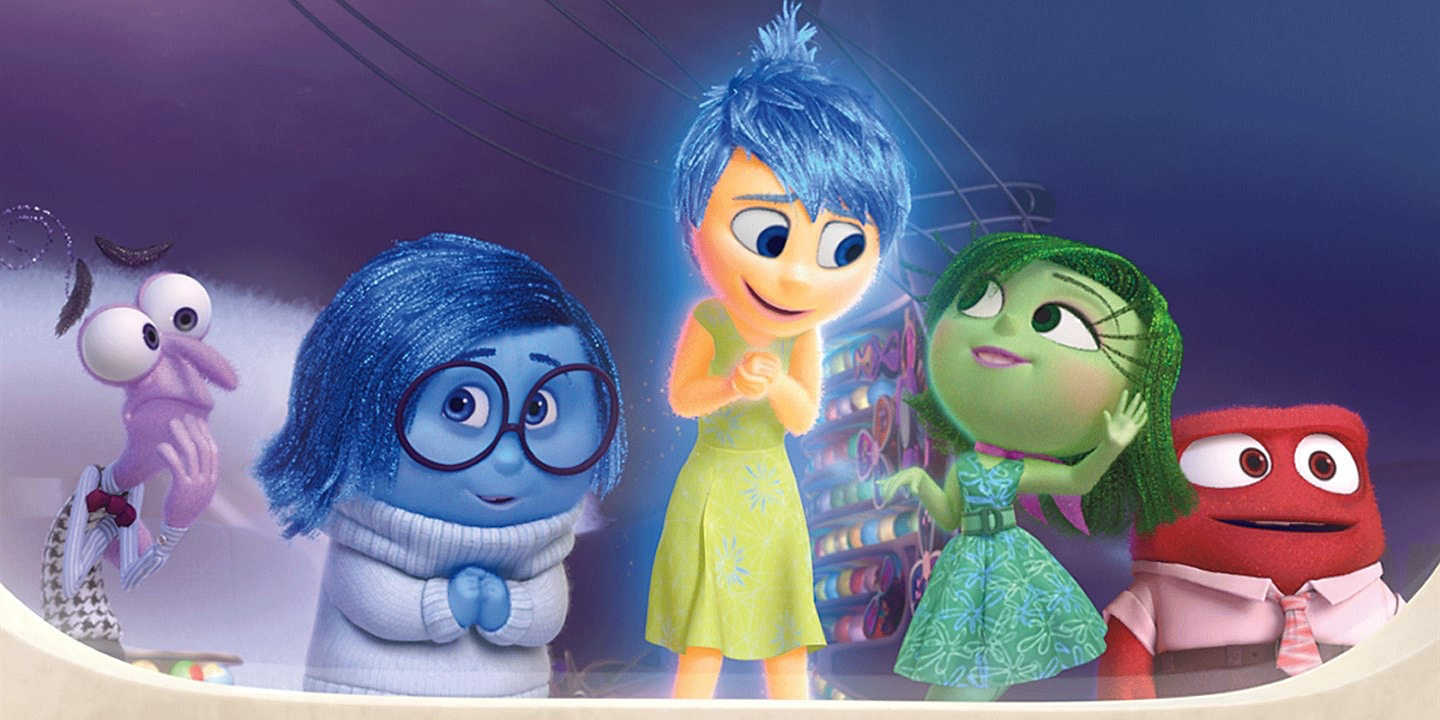 Animated films often focus on the experience of being a child, but "Inside Out" finds its substance in that space between being a child and an adult. Eleven-year-old Riley (Kaitlyn Dias) moves from Minnesota to San Francisco and is faced with all the emotional upheaval that such a change would cause. Her emotions, Joy (Amy Poehler), Sadness (Phyllis Smith), Fear (Bill Hader), Anger (Lewis Black), and Disgust (Mindy Kaling), are the film's focus and their struggle to find a balance in these new circumstances makes up the bulk of the narrative. Joy and Sadness embark on a journey together that takes the viewer through Riley's subconscious, allowing us to understand why this change is so challenging for Riley to accept. We see her early fears and loves, and along the way, her emotions learn the necessity and positive outcomes of Riley learning to adapt. It's so rare for a children's film to engage in the difficult realities of growing up, and "Inside Out" allows them to be entertained and confront the tough situations that we all face, whether it's a move or something more traumatic.
2. Coco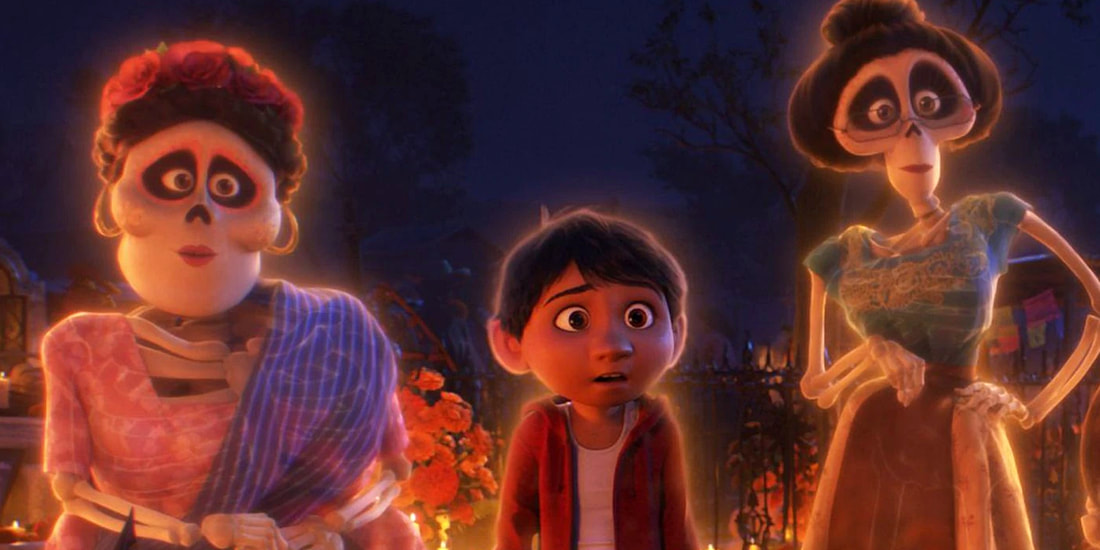 With "Coco," one of their most striking and beautiful films to date, Disney manages to capture the spirit of a Mexican tradition. An original story that was inspired by the culture and history of the people of Mexico, "Coco" is about Miguel (Anthony Gonzalez), a young musician trying to find a space for himself in his family. When his great grandfather abandoned the family, his great grandmother, in her sadness and betrayal, banned all music; but aspiring guitarist Miguel refuses to be deterred from his dreams. Unfortunately, when he tries to use his grandfather's guitar, Miguel finds himself trapped in the Land of the Dead until he is able to receive a blessing from one of his family members. With an almost entirely Latinx cast, the voice acting is superb with beautiful songs that blend perfectly with the art design. "Coco" is a masterpiece that offers something entirely new for fans of Disney.
​1. Spider-Man: Into The Spider-Verse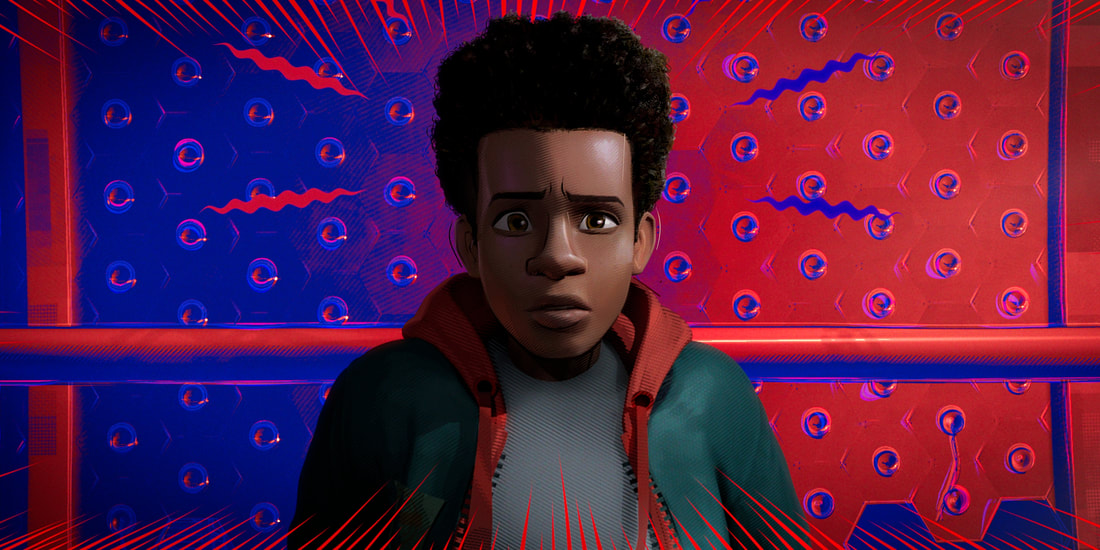 We have seen a flush of Spider-Man movies since Sam Raimi's first offering in 2002, and we're still rich in animated versions since the '70s, but "Spider-Man: Into the Spider-Verse" offers something that feels completely fresh and new. With Miles Morales (Shameik Moore) instead of Peter Parker in the main role, it conveniently sidesteps the well-worn origin story, while also introducing us to a bright new character that has very different reasons for pursuing a superhero career. The film brilliantly chooses to combine Morales' origin story with a dimension-hopping sci-fi tale allowing for the traditional tropes to be twisted in new and fascinating ways. Combined with gorgeous art that perfectly captures the experience of reading old comics, the plot of "Spider-Man: Into the Spider-Verse" draws the viewer in with its poignant story of growing up and finding the strength within oneself to do the impossible, resulting in a film that perfectly captures the essence of the Spider-Man mythos.

Do you agree with the list? What's missing that you would've included? You can vote on our latest poll for Best Documentaries of the decade here. Let us know in the comments section below or on our Twitter account.
You can follow Kt and hear more of her thoughts on the Oscars and Film on Twitter at @kt_schaefer