In the 91 year history of the Academy Awards, only three films have succeeded in winning Best Picture in isolation, without any additional Oscars to its name. To find them you need to look a long way back in the archives. Could the same thing happen tomorrow night? In the age of the preferential ballot and with this particular awards season being as unpredictable as ever, perhaps it is time that we should expect the unexpected.
​The first lone Best Picture winner was "Broadway Melody" in 1929. It had three nominations, only winning Outstanding Picture. Then "Grand Hotel" in 1932, winning with its only nomination. Then finally was "Mutiny on the Bounty," way back in 1935, winning only one of seven nominations including director, editing, screenplay, and three acting nods.
Over the years a gradual trend has established itself in awards season, with a smaller concentration of films winning more awards each. This is potentially driven by more categories and more focussed awards campaigns delivered by specialist "prestige" studios. In other words, even unanimously unpopular Best Picture winners such as "Crash" can still win more than one Oscar. Now factor in the new(ish) preferential ballots, and it becomes highly improbable that we will ever see a film repeat the one-hit wonder heights of its three predecessors.
That was until we entered one of the most divisive, controversial and unpredictable seasons of all time. It seems no major contender this year has escaped a backlash, whether it's for representation of institutional racism or its embracement of new streaming services into the motion picture world or lacking crucial nominations elsewhere which usually tells us what will win Best Picture.
Heading into the Oscars, five different films have shared five of the biggest Academy indicators; "Bohemian Rhapsody" and "Green Book" have the Globes, "Black Panther" won SAG, while BAFTA honored "The Favourite" (Outstanding British Film) and "Roma" (Best Film). The Producers' Guild giving their top prize to "Green Book" may look like the difference maker to many; however, such a split across the season indicates a major lack of cohesion among voters. The consequence of which may just be an unprecedented spread of Oscars between all eight Best Picture nominees, and the increasing likelihood of a lone Oscar winner for Best Picture for the first time in over 80 years with the closest being "Spotlight" in 2015 winning only 2 Academy Awards.
The preferential ballot creates additional uncertainty, as this voting system typically rewards the most broadly popular, as opposed to the most loved. Understanding the different permutations of this process, which is based on ranking films from most to least preferable in each category, will ultimately help us to answer the following two questions on Monday…
1. How did that film win?
2. How did that film win Best Picture and nothing else?
The best way to answer this is to look at each Best Picture nominee in turn, and how this scenario could potentially play out.

​BlacKkKlansman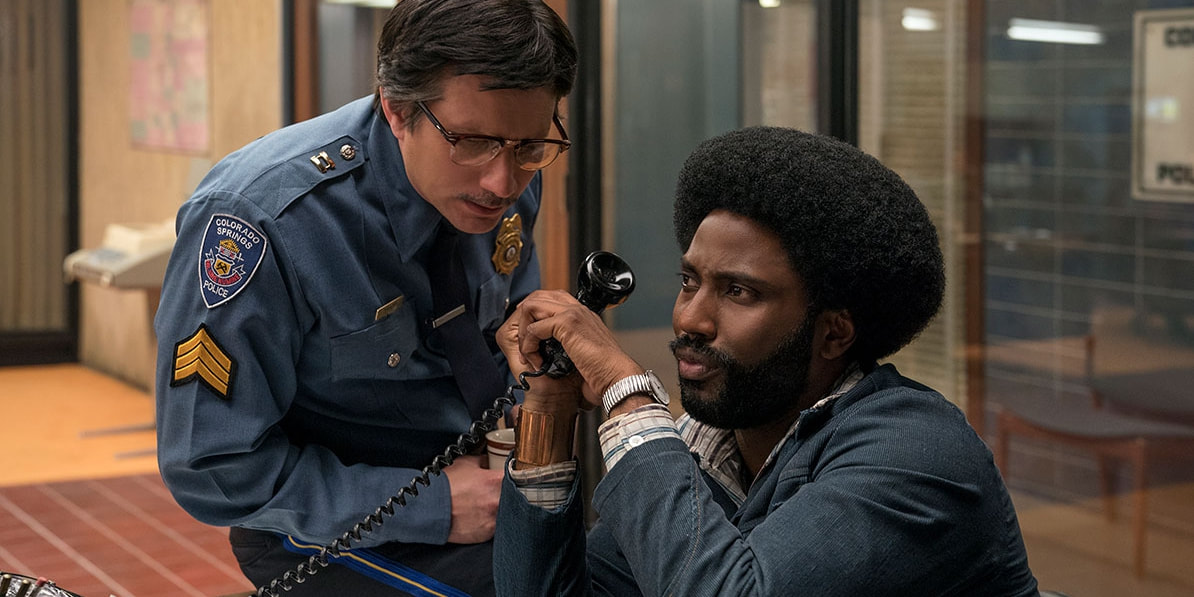 Spike Lee's "BlacKkKlansman" could seriously win Best Picture tomorrow. Already a popular choice, and certainly a strong antithesis to "Green Book" and "Bohemian Rhapsody," the film could score highly among voters looking to reward both the message and the man behind it.
There is an argument that if "BlacKkKlansman" won Best Picture, it would make a win for Director more likely, but the contrary may actually be true. A vote for this film is a vote for Spike Lee, and Best Picture would be a better platform to give that kind of a lifetime achievement recognition to one of our all-time great directors. Best Director is then a lock for Alfonso Cuaron. And with the precursors all going their own way, Best Adapted Screenplay is not as much of a lock for Spike's film as some may think with "Can You Ever Forgive Me?" winning the WGA and "If Beale Street Could Talk" winning the Critics Choice award.
Though the scenario remains unlikely, it can happen. However, in reality, a Best Picture win for "BlacKkKlansman" will likely also translate into Best Adapted Screenplay.
​Black Panther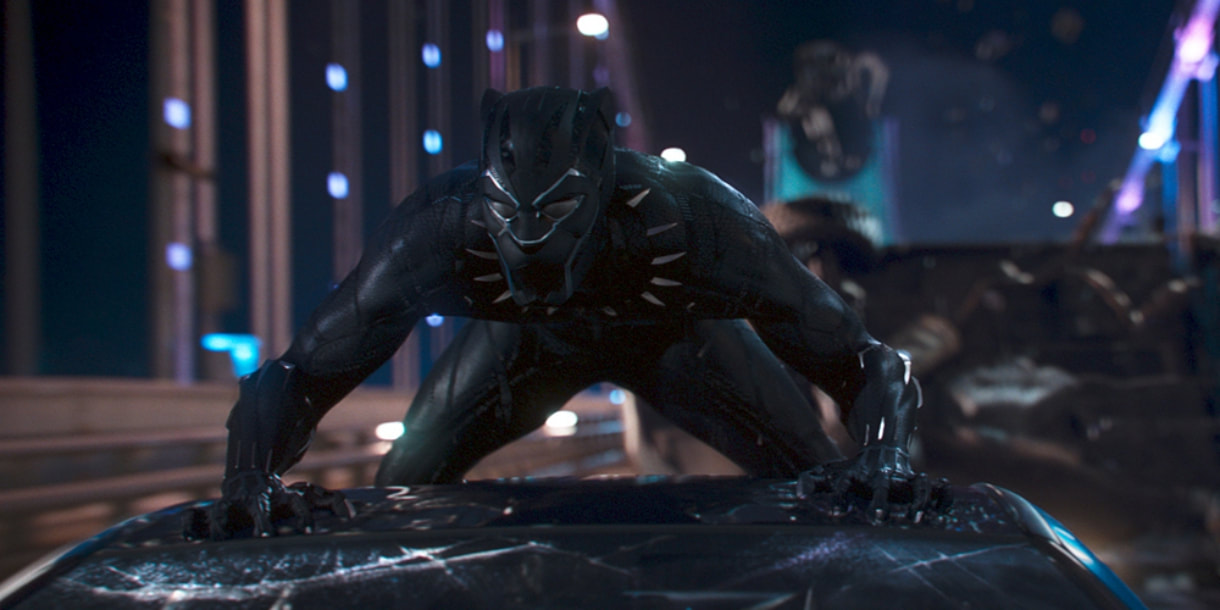 Even just a year ago, a Marvel film being in the conversation for Best Picture seemed far-fetched at best. Today there is an outcome in which "Black Panther" could scoop Best Picture, especially with its recent SAG Ensemble win. "Black Panther" then has the broad appeal of being a big box office hit, which will earn it many mid-rankings ahead of the less popular, more divisive fare which includes "Roma" and "The Favourite."
This makes it a strong contender, but it remains a stronger favorite in other categories. For it to be a lone Best Picture Oscar winner, it needs some good old fashioned Academy nepotism to pull through in costume design, which could plausibly reward Sandy Powell's work in "The Favourite." Meanwhile, it is not unrealistic to assume the "Black Panther" party is not strong enough to stop "If Beale Street Could Talk" in Best Original Score – having missed out on a BP nom, and with supporting actress being a close race, voters may feel inclined to back it here.
Then there's Best Original Song, but anything other than "Shallow" winning would be the biggest upset of the night.
Production design will be a tough call, but if "Black Panther" gets backing it could only be upstaged by "The Favourite." Similarly, the sound categories feel like a lock, and though a scenario in which it gets enough support to win Best Picture would make it a threat in any category, this year is such that it would likely strengthen "Bohemian Rhapsody" here.
​Bohemian Rhapsody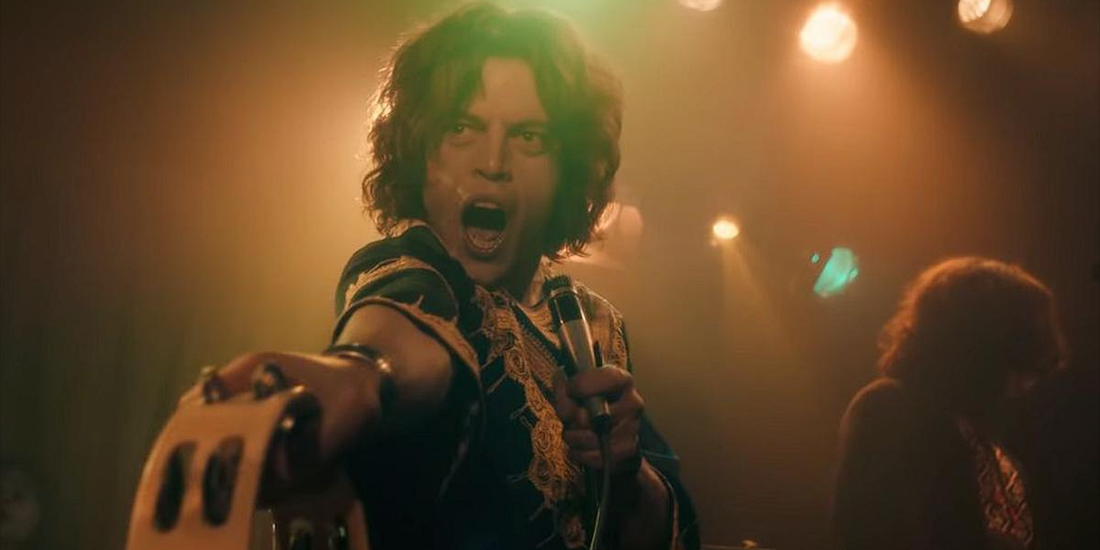 Now, here is a film which epitomizes the mood of the season. At once a fan favorite and a critic's worst nightmare, somehow finding a golden middle ground at awards season.
"Bohemian Rhapsody" genuinely stands a chance at winning Best Picture, but with Best Sound Mixing already seen as a lock and Rami Malek a frontrunner in Best Actor, it seems impossible to imagine a scenario in which it wins Best Picture and not at least one other Oscar.
But maybe, just maybe it could happen. If you clutch at enough straws, you may see a widely lauded performance from Christian Bale or Bradley Cooper split the votes enough among the three nominees that a surprise can happen. While the film's polarising effect could also lead to an upset in the technical areas and open a path for "A Star Is Born," "Black Panther" or maybe even "First Man."
Of course "Vice" will be trying to seize the advantage of any close calls, so if "Bohemian Rhapsody" does prove divisive enough, it could find itself with a loss in Best Film Editing to the Adam McKay's more universally appreciated but not entirely loved drama. Unlikely though. Could you imagine if "Bohemian Rhapsody" won no awards on the night except Best Picture? The troll level status would be massive!
The Favourite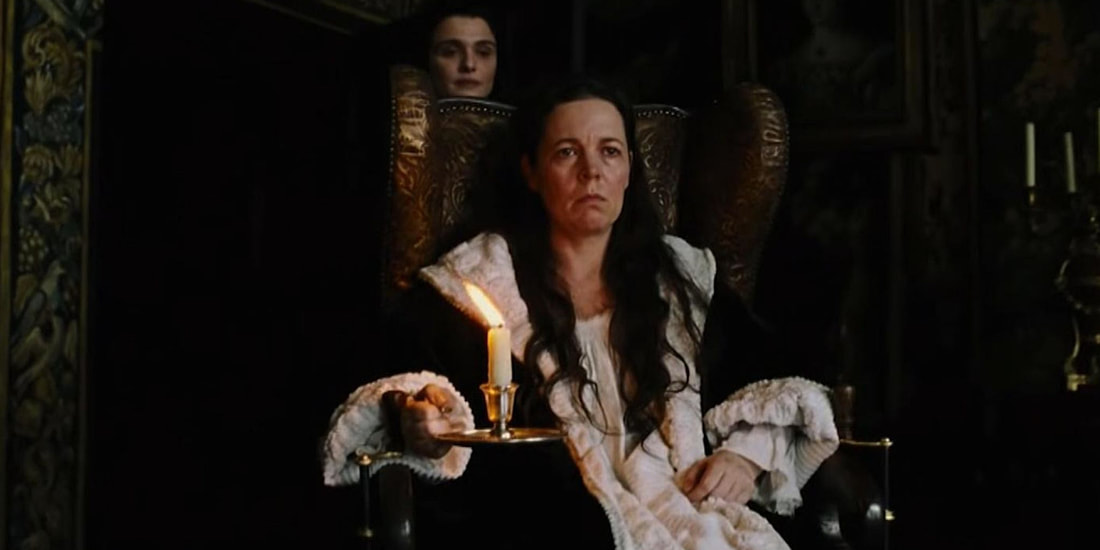 "The Favourite" by its very nature may be liked enough for the sum of its parts to win Best Picture without topping anyone's ballot, but it may not garner enough support for individual elements to carry a win anywhere else.
"The Favourite" is facing competition in Best Costume Design & Production Design from "Black Panther." Best Supporting Actress could go to Regina King for "If Beale Street Could Talk." And Best Original Screenplay is a fight between "The Favourite," "Green Book" and "First Reformed" creeping in the background.
Remember this is a year in which no film has garnered clear runaway support among voters. Therefore a strong backing in one category may carry a direct adverse effect on its chances in another, as voters deliberately attempt to honor as many films as possible in the absence of an obvious favorite (pun intended).
Green Book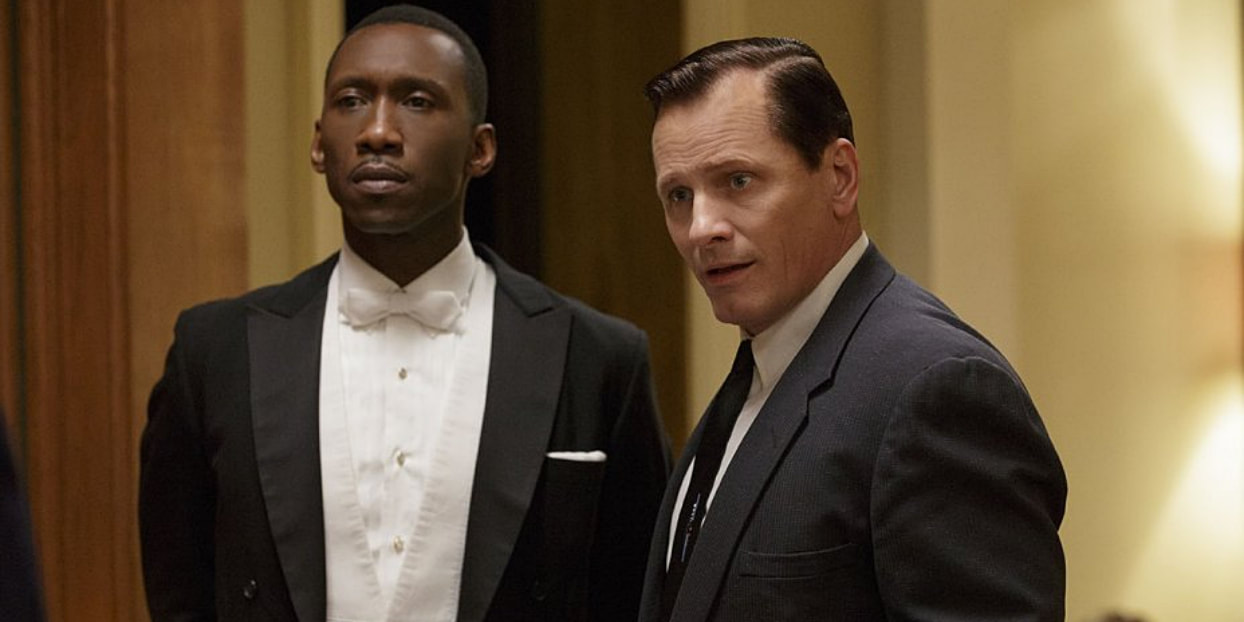 If ever there was a film destined to repeat the one Oscar successes of the 1930s, it is "Green Book." And how fitting considering the fact that Peter Farrelly's Best Picture nominee has been closely compared to old fashioned Best Picture nominees and winners of the past including 1989's "Driving Miss Daisy."
The film does not have a Best Director nomination. It stands virtually no chance at winning Best Film Editing or Best Actor for Viggo Mortensen. Richard E. Grant's charm in the Best Supporting Actor race could result in an upset over presumed favorite Mahershala Ali.
This leaves just Best Original Screenplay where the film could really compete. However, if it falls there to "The Favourite," the controversial buddy comedy could still have enough love within the Academy to win on a preferential ballot still despite these losses. After all, it did win the PGA which is also decided using the preferential ballot. Not impossible but highly likely to make Film Twitter's blood boil.
​Roma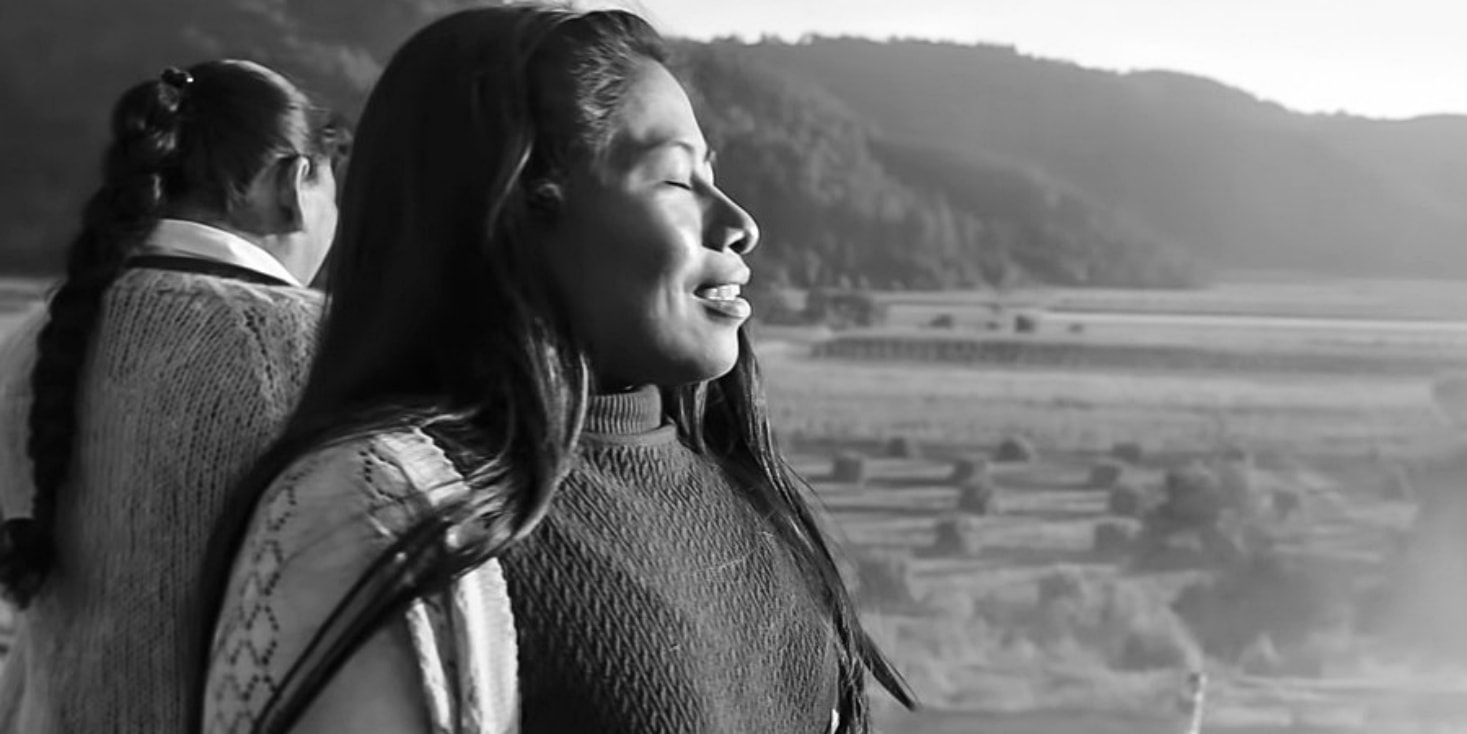 Is there really any world in which "Roma" wins Best Picture and does not also pick up Best Director, Cinematography or Foreign Language Film?
​Fine, we can hypothesis about "Cold War" picking up more votes or Spike Lee upsetting Cuaron but there is no point in dwelling on this. "Roma" will not be a lone Oscar winner for Best Picture.
A Star Is Born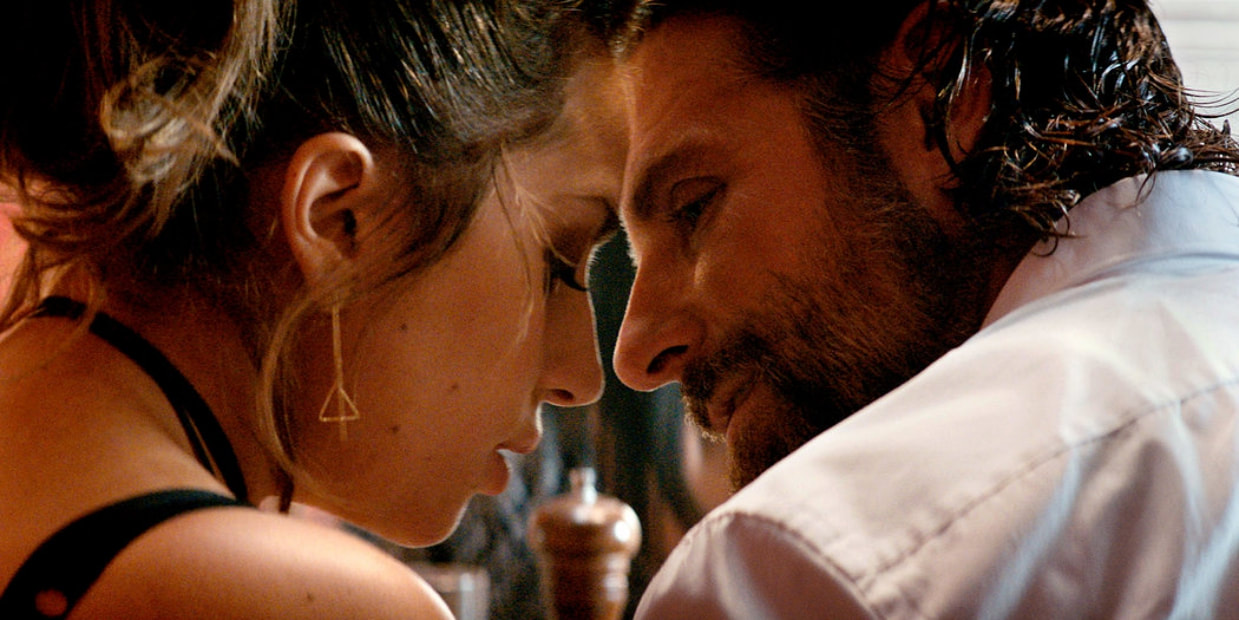 ​We can also say the same about "A Star Is Born" as we are "Roma." Yes, there is a situation in which voters may vote tactically and put "A Star Is Born" higher on their ballots as a sympathy vote for Best Picture after it took such a beating in phase two of the awards season. This could spectacularly give it enough to actually win, which would make it the only Best Picture in Oscars history to have neither a directing nor editing nomination. As much as some of us want to still believe Bradley Cooper's directorial debut hasn't lost all steam there is no situation in which it wins Best Picture and does not win Best Original Song. Next…
Vice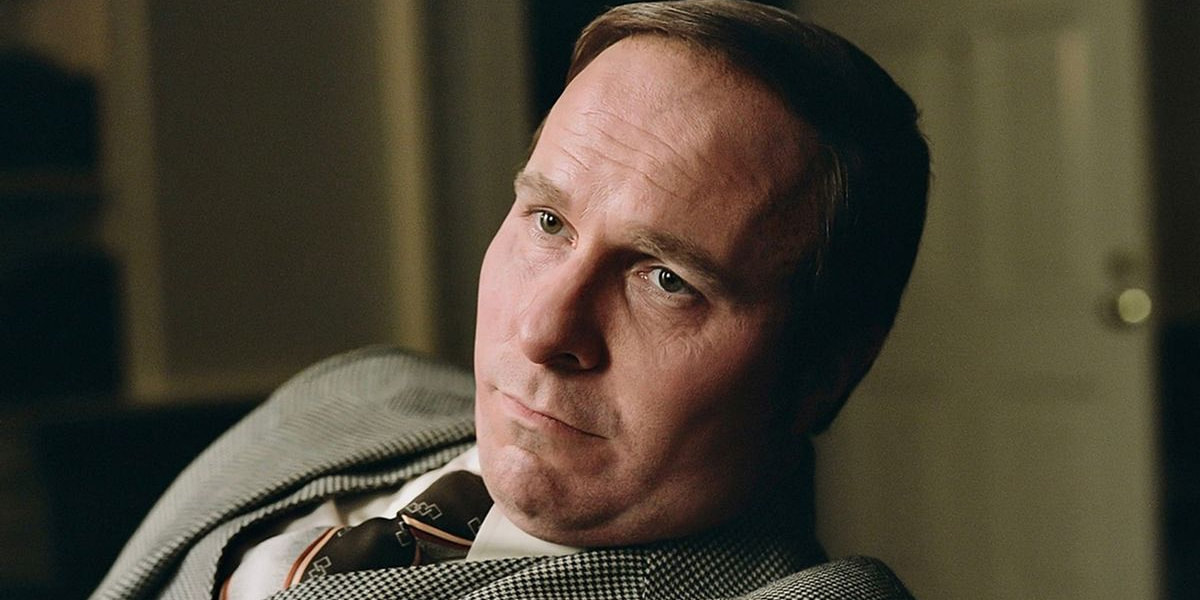 "Vice" is the Best Picture nominee with the lowest chances of actually winning the Academy's top prize tomorrow. However, it is competing in a number of other categories such as Best Actor for Christian Bale, Best Film Editing and Best Makeup & Hairstyling. It might actually be the most unlikely scenario of all, that it would lose those three awards but still win Best Picture. It would probably go down as one of the biggest head-scratchers in Academy history.
Suddenly, there is a case for thinking that if any film this season could do the almost unthinkable and win only Best Picture, it's "Vice." If we are thinking about something that hasn't happened for 87 years, why not a film that none of us are expecting to win…actually wins?
Based on all of this, in my estimation "Black Panther," "BlacKkKlansman," "The Favourite" & "Green Book" have the biggest chance to make history tomorrow night by winning Best Picture and nothing else. All scenarios are unlikely but at some point, with the whacky unpredictability that is the preferential ballot, it has to happen at some point. Right?
​Let us know your thoughts in the comments section below or on our Twitter account.
​You can follow Liam and hear more of his thoughts on the Oscars and Film on Twitter at @thisistheheff