Besides the expected superhero films, the genre that seemed to be all the rage in 2021 was the movie musical. With Broadway shut down for a majority of the year due to the ongoing pandemic, the movies had to pick up the slack when it came to delivering the musical joy that audiences crave. 2021 saw several different variations of the movie musical, featuring original concepts ("Annette"), musical interpretations of classic tales ("Cinderella"), Broadway adaptations ("In the Heights," "Tick, Tick… Boom!" & "Dear Evan Hansen"), and new adaptations of Broadway shows (Steven Spielberg's "West Side Story"). Like Darwin's law of natural selection, some came and went with a whisper, and some were enjoyed and may become classics of the genre in the future. In this article, we'll look at why so many musicals were released this year and how each one fared in both a critical and commercial sense.
Why were there so many musicals in 2021?
When analyzing a trend, the first question that needs to be asked is why it happened in the first place. It's not like musicals are some newfound genre, like found footage movies. Musicals used to have the same market dominance that the superhero genre holds today. In 1930 alone, Hollywood released 100 musicals, most of them offering escapism from the doldrums of the Great Depression. There was even an Academy Award for Best Dance Direction from 1935 to 1937.
As time went on, the number of musicals grew thinner, while their quality grew much bigger. Lavish and extravagant productions of well-known properties were made to compete with the growing popularity of television, with "West Side Story," "My Fair Lady," "Mary Poppins," and "The Sound of Music" being some of the highest-grossing films of their respective year. Eventually, the market turned away from escapism and more towards realism. The big-budget hits of the past were now becoming hugely expensive bombs, as "Doctor Doolittle," "Hello, Dolly!," and "Paint Your Wagon" all lost millions within the span of a few years.
Apart from Disney animation and a few hits here and there ("Grease"), the musical genre took a backseat role for a few decades. That is, until the 2010s when studios were chasing pre-branded hits. "Mamma Mia!" grossed over half a billion dollars in 2008, and its 2018 sequel grossed nearly $400 million. These impressive results encouraged studios to mine for Broadway intellectual property and bring it to the big screen. Tom Hooper's (whose "Cats" adaptation was interestingly the last musical to be released before the pandemic) "Les Miserables" nabbed several Oscar nominations (including a Best Supporting Actress win for Anne Hathaway) along with $438 million worldwide. "Into the Woods" made half of that and gave Meryl Streep another acting nomination to add to her record tally.
But it wasn't just Broadway adaptations that were becoming hits. Original titles, such as "La La Land" and "The Greatest Showman," made millions mainly because of their soundtracks. With the rise of music streaming, a hit song could make cultural waves even before the movie came out. The soundtrack for "La La Land" reached number 2 on the US Billboard 200, and the album for "The Greatest Showman" was the best-selling album of 2018.
Along with the market's driving forces, the other reason why there are so many musicals this year is a more obvious one: the pandemic. By the time everything went to hell in March 2020, nearly every studio had at least one, if not multiple, musicals somewhere along the pipeline. Plans were thrown into chaos, and many movies, like "West Side Story" and "In the Heights," could not recoup their costs solely through streaming. They had to play the most boring game imaginable, which was the waiting game. And so, many other musicals followed suit, condensing the steady stream of releases into a cascading waterfall. Musicals were no longer competing with other genres; they were now competing with themselves.
This in-fighting bred a more fierce competition style, making 2021 a war for the finite amount of consumer time and money. Now that the dust has finally settled, let's take a look at how each of the 2021 releases fared…

​In The Heights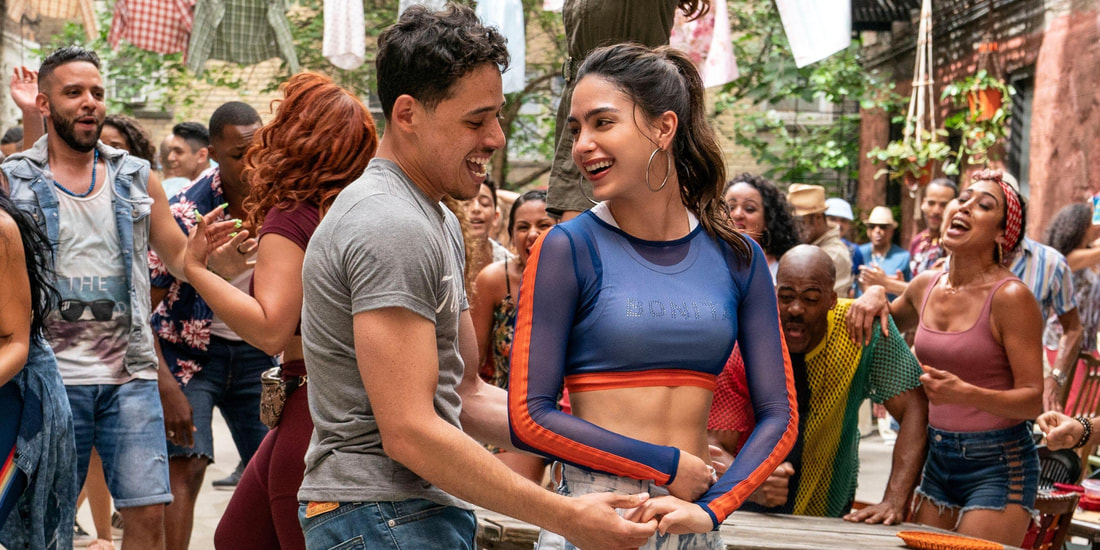 Before there was "Hamilton," there was "In the Heights." Lin-Manuel Miranda's 2008 Broadway musical about Hispanic and Latino characters living in the neighborhood of Washington Heights won the Tony Award for Best Musical and was a finalist for the Pulitzer Prize for Drama. Universal Studios was initially set to adapt the musical back in 2008 but had to wait another decade for things to come together finally.
A victim of the pandemic, the film was originally set to debut in the summer of 2020. It eventually was seen by audiences with a simultaneous HBO Max release in June of this year. The critical acclaim was through the roof, especially for Jon M. Chu's direction and Olga Merediz's supporting performance. Unfortunately, the film was a box office bomb, grossing a meager $43 million on a $55 million budget. That tepid response seems to have cratered the film's awards chances, with a Golden Globe nomination for Anthony Ramos seemingly being the best the film will net over the season.
Annette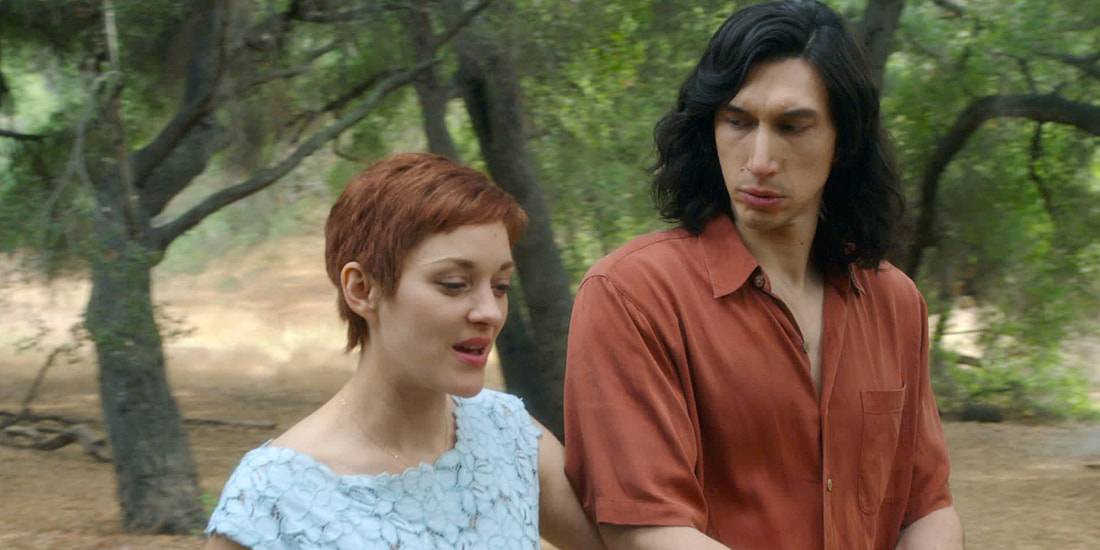 Coming from the mind of Ron and Russell Mael of Sparks, and director Leos Carax of "Holy Motors" fame, "Annette" is a truly unique vision. Starring Adam Driver and Marion Cotillard as parents of a child with a unique gift, the film is more of a psychological drama than an escapist fantasy. It's a wild ride that divided critics and audiences, with the Cannes Film Festival awarding Carax the Best Director prize.
While Amazon (who financed and released the film) will be a bit disappointed with the awards results, those familiar with Carax's filmography won't be shocked to see that the awards trajectory of "Annette" has (and will be) mostly relegated to critics circles. The idiosyncratic Cahiers du Cinéma named the film the second-best of 2021 (behind "First Cow"), and the Golden Globes gave a surprise nomination to Cotillard. Time will tell if this becomes a cult classic down the road.
Come From Away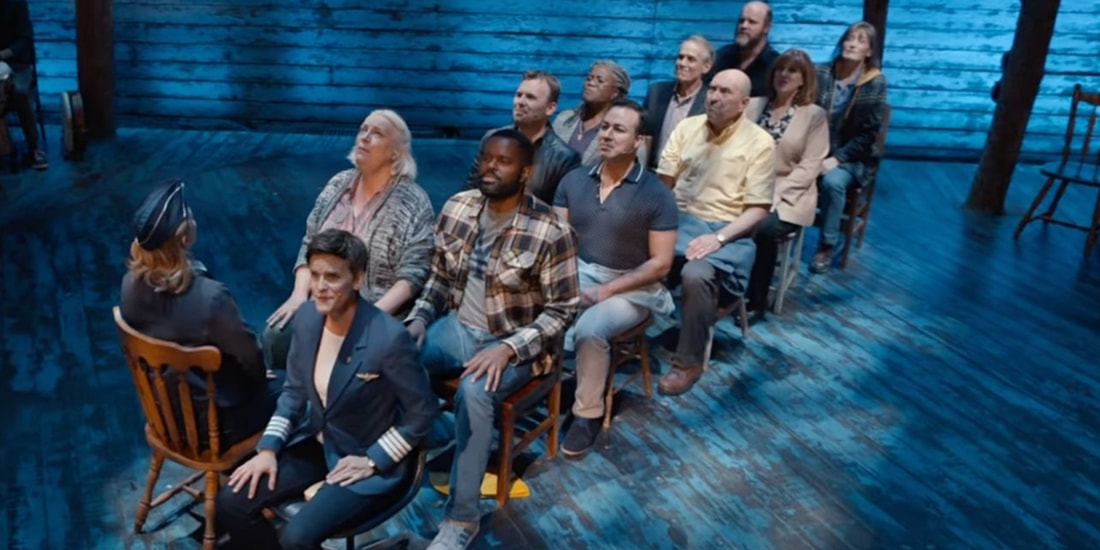 Of all the historical events one could do a musical about, the 9/11 terrorist attacks would be one of the last to come to mind. But that hurdle didn't stop Irene Sankoff and David Hein from writing this musical about the true story of 7,000 passengers who become stranded in a small town in Newfoundland. Similar to Disney's "Hamilton," Apple TV+ released this as a stage recording on September 10th. Critics immensely enjoyed the material, heaping praise for its ability to find joy and compassion in such a tragic time.
​Everybody's Talking About Jamie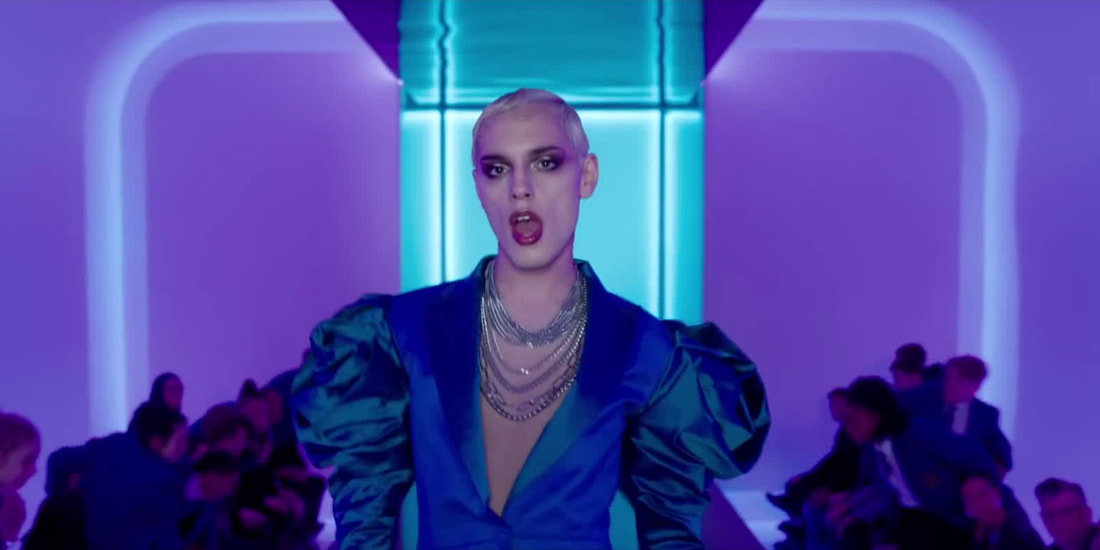 Going under the radar for the majority of audiences worldwide, this adaptation of the British stage musical (itself an adaptation of a BBC documentary) received positive reviews from both critics and audiences alike. Much of "Everybody's Talking About Jamie's" quiet release had to do with the pandemic, as its original date of October 2020 was scuttled due to the effects of COVID-19. Disney eventually sold it off to Amazon, who unceremoniously dumped it in early September.
Following the true story of a 16-year-old boy fulfilling his dream of becoming a drag queen, the film has an infectiously giddy spirit as it sends a heartwarming message of inclusion for LGBTQ audiences and anyone who has had to deal with stigmatization. The British Independent Film Awards nominated Max Harwood for Best Breakthrough Performance for his titular role, along with the film's costumes and make-up.
Cinderella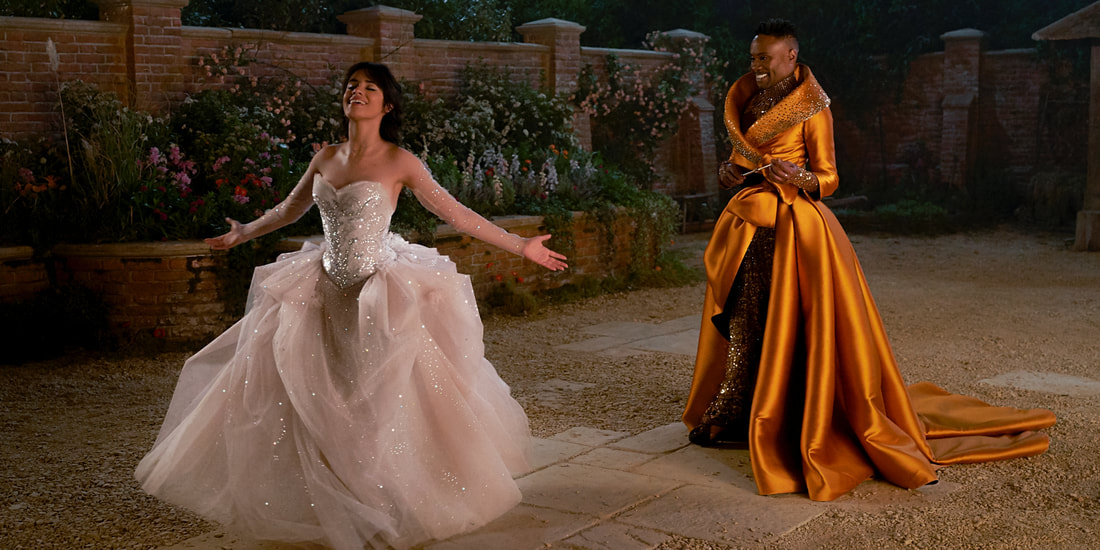 It's a tale as old as time and one that has been told several times before in much better fashion, according to both critics and audiences. Despite offering a few updates to the classic material, such as Billy Porter as the nonbinary fairy godmother, Kay Cannon's ("Blockers") adaptation of "Cinderella" was flatlined by poor performances and character development. This was another Amazon disappointment, even though it was the most-streamed musical of the year as of its Labor Day weekend release. By the time the next rendition of this princess is released, this one will surely be forgotten.
Dear Evan Hansen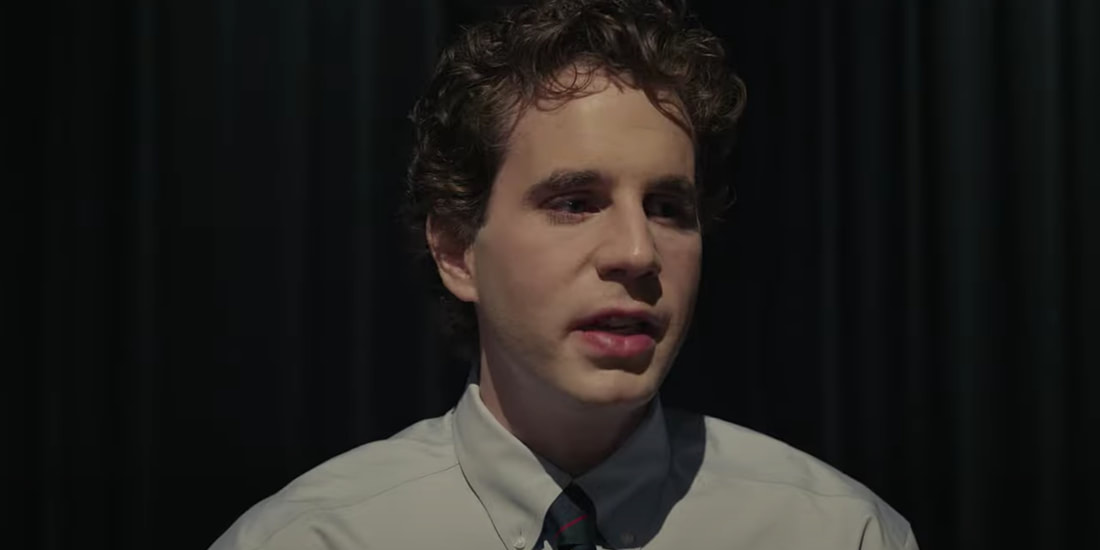 This adaptation of the multiple Tony Award-winning musical was mired with controversy since its inception through the casting of 27-year-old Ben Platt to reprise the role of the titular 17-year-old. There was also the problem of Stephen Chbosky's "Dear Evan Hansen" being unfaithful to the material and the lackluster handling of the touchy subject matters of suicide, depression, and self-discovery.
The film had its world premiere as the Opening Night Gala Presentation for the Toronto International Film Festival, a decision that festival director Cameron Bailey may regret. Upon release, it was savagely ridiculed by critics and fans, grossing only $18 million worldwide, a far cry from the lofty expectation Universal had. Even the Golden Globes, who have come through for misbegotten films in the past, stayed far away from this disaster, refusing to give it a single nomination.
"You Will Be Found" may be one of the most acclaimed songs from the soundtrack, but the only place this movie will be found is on several critics' worst-of-the-year lists.
Diana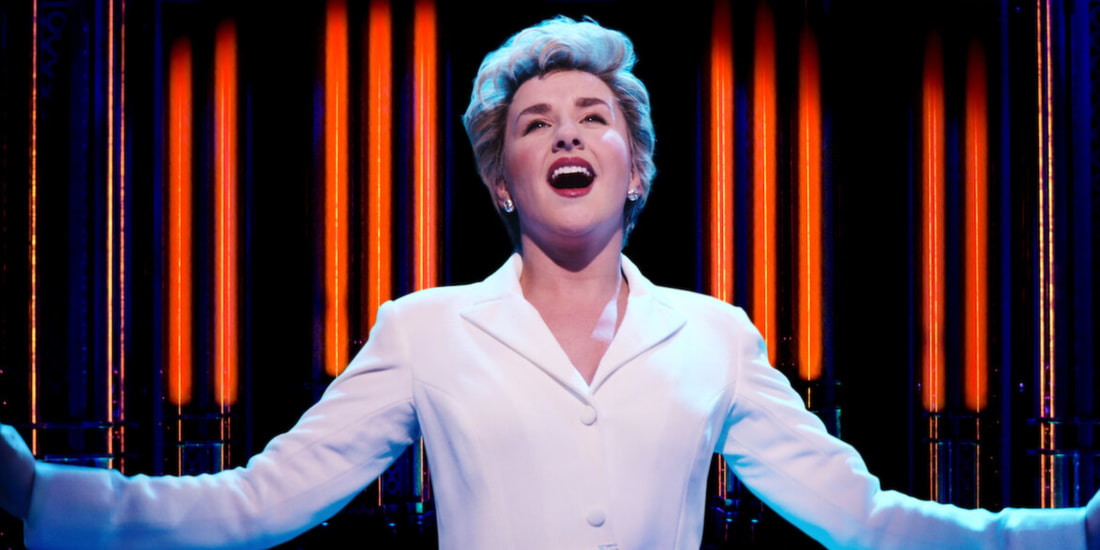 Despite "The Crown" and "Spencer" taking up most of the oxygen about the life of Diana Spencer, Netflix felt that there was still room for a musical rendition about the life of the Princess of Wales. Their hunch proved to be incorrect, as this stage recording of the short-lived Broadway production was met with harsh criticism from critics, some of which went so far as to claim it was so bad, it's good. Other critics felt it was extremely immoral and disrespectful to Diana's life, and as a result, audiences stayed far, far away.
​Tick, Tick…Boom!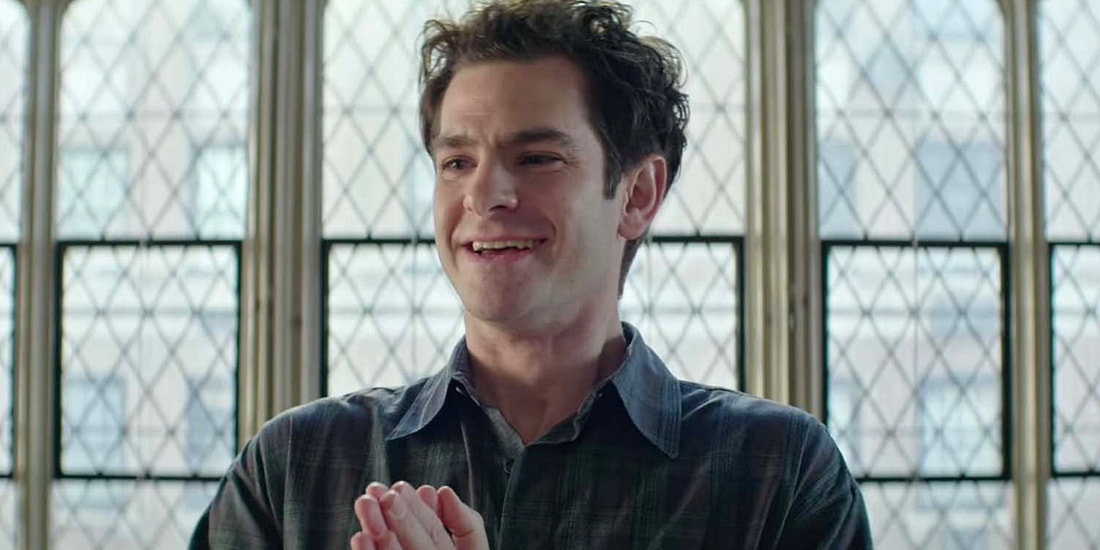 The world got not one but two Lin-Manuel Miranda projects this year as the "Hamilton" and "In the Heights" creator made his feature film directorial debut with this semi-autobiographical telling of the life of Jonathan Larson, who wrote the famed production of "Rent."
Andrew Garfield received some of the best reviews of his career for his portrayal of Larson, bringing panicked energy as he attempts to jump-start his career with a show that's consumed most of his life in 1990s New York City. By depicting the turbulent creative process, Miranda has made a love letter to all those who have poured their hearts and souls into their work. And unlike the fates of so many other musicals this year, this one has serious awards prospects. Garfield is firmly in the Best Actor race, and so is Steven Levenson's script and the film's editing. With a locked ten nominees for Best Picture starting this year, "Tick, Tick… Boom!" may find itself in good company come nomination morning.
West Side Story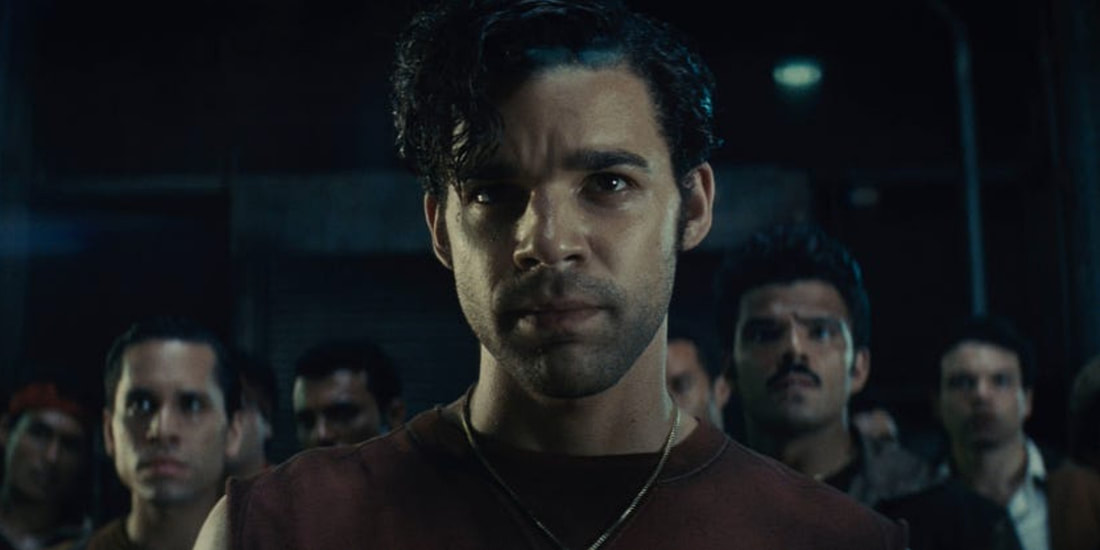 Another pandemic victim that sat on the shelf for nearly a year, Steven Spielberg's first foray into the musical genre has been touted as one of the year's best films. Despite adapting one of the most beloved stage musicals (which was turned into a Best Picture-winning film in 1961), Spielberg and screenwriter Tony Kushner found a new way to harmonize the past and the present, giving the original material fresh life. "West Side Story" also made stars out of new and exciting talents such as Rachel Zegler, Ariana DeBose, Mike Faist, and David Alvarez. Alongside "Belfast" and "The Power of the Dog," Spielberg's film is a serious contender to win Best Picture and will more than likely be the nomination leader come Oscar nomination morning.
Cyrano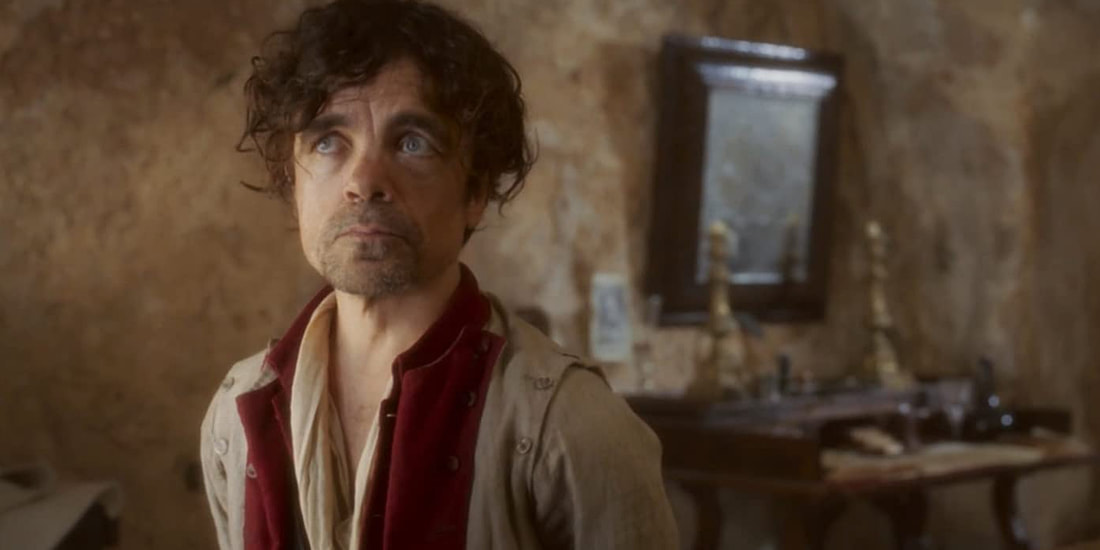 Unlike the majority of the films that were delayed due to the pandemic, this adaptation of the classic tale of Cyrano de Bergerac did not commence production until October 2020, when the pandemic was in full swing. Famed literary director Joe Wright ("Atonement") helmed the musical, with multiple Emmy winner Peter Dinklage portraying the titular wordsmith. Reviews from the film's festival run have been quite positive for Dinklage, who garnered some of the best reviews of his career and the craftsmanship from Wright despite having to operate under such restricting circumstances.
United Artists Releasing holds domestic distribution and is playing a