​By Michael Schwartz
​When used effectively, a film setting has the potential to feel like a character of its own. Think about the use of New York in films such as "When Harry Met Sally" and "Can You Ever Forgive Me?," to the role Los Angeles plays in "Chinatown" and "La La Land." A great city can play a big role in how we respond to particular movies. However, sometimes we tend to respond more when our own home is prominently featured. As a proud native and current resident of suburban Philadelphia, I am always thrilled to see my community on the big screen. Not just because I know the sights on display, but I believe that the best films that are set in Philadelphia truly highlight the warmth and community on display.
​
​This month, audiences around the world will have the opportunity to be transported to the Philadelphia region through two mainstream titles. Though set in New York, "The Upside" was filmed in Center City. Director Neil Burger must be a fan of the city, as he also filmed "Limitless," his 2011 thriller, here. M. Night Shyamalan is another director who also loves to film in the Philadelphia region and has made it a point to do so going all the way back to "Wide Awake" in 1998. The streak stays alive with "Glass," Shyamalan's latest film that serves as a follow-up to "Unbreakable" and "Split." To celebrate the role that Philadelphia plays on screen this month, let's take a look back at the five best films both filmed and set in the City of Brotherly Love.
​5. Trading Places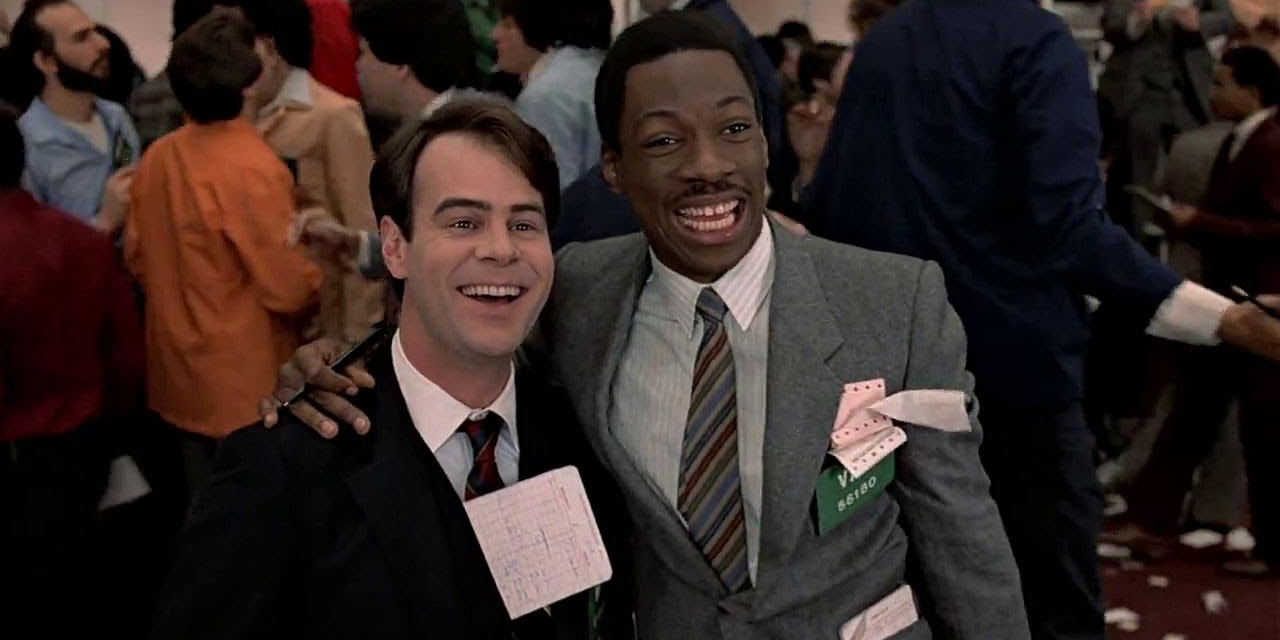 In the 1983 comedy classic "Trading Places," hijinks ensue when an upper-class broker and a homeless street hustler swap lives as part of a bet. Much of the film's success comes from the brilliance of stars Dan Aykroyd, Eddie Murphy, Don Ameche, Denholm Elliott, and Jamie Lee Curtis, and it would have been funny regardless of the setting. But allowing the story to play out in Center City, Philadelphia provides a more intimate scale compared to New York. As an audience, we get a clearer understanding that Rittenhouse Square isn't so far away from the other side of the Market-Frankford Line. This John Landis comedy classic continues to live on over 35 years later, and for good reason. Of all the great comedies to come out of the later portion of the 21st century, "Trading Places" is among the most memorable.
​4. The Sixth Sense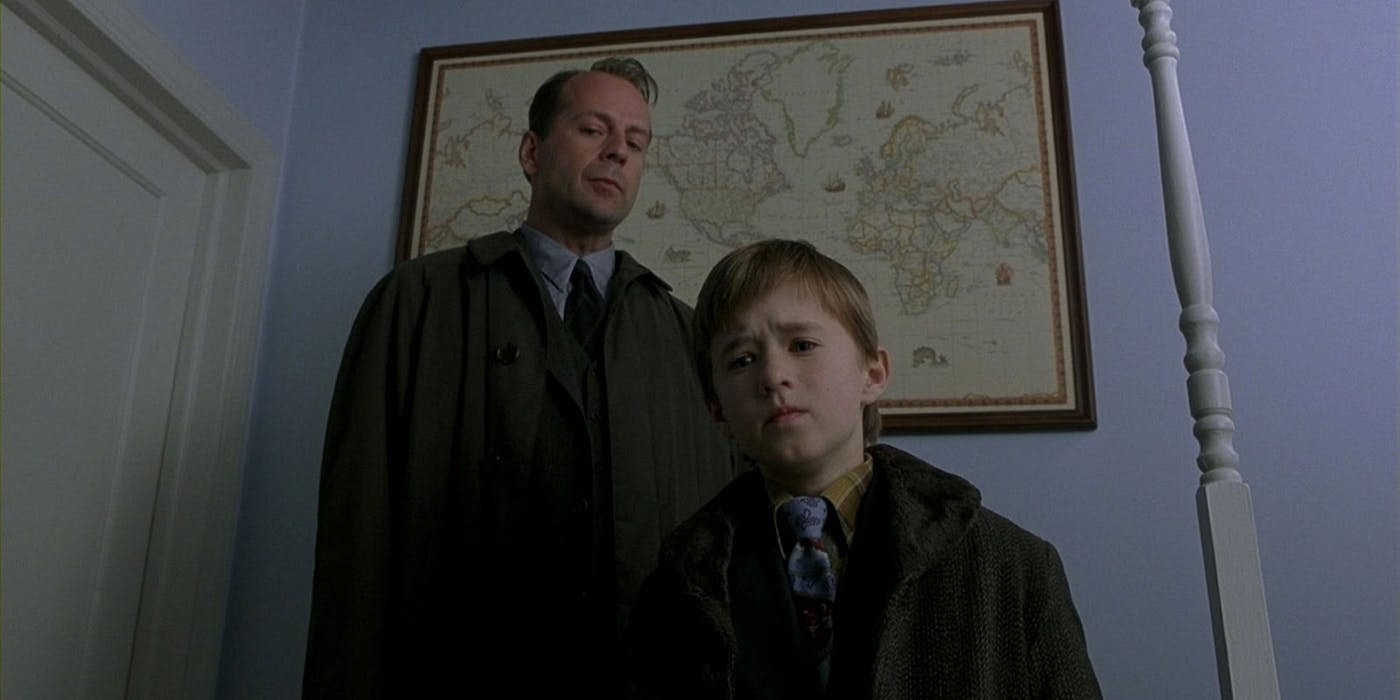 Those of us who were raised in the greater Philadelphia region understand the history and mood of the city. Director M. Night Shyamalan grew up in Penn Valley and still resides in the Philadelphia suburbs today. He makes it a point to film all of the work locally and retains a sense of the city's spirit in his signature touch. When Shyamalan broke out on the scene with "The Sixth Sense" in 1999, he used his old stomping grounds as the setting for his now iconic story. Dr. Malcolm Crowe (Bruce Willis) spends a lot of time in Center City, while his new patient, Cole (Haley Joel Osment), sees dead people everywhere from Bryn Mawr to Blue Bell. Shyamalan may struggle to once again hit the standard he set for himself in this Oscar-nominated sensation, but he clearly knows what he's doing as a location scout. As it stands twenty years later though, "The Sixth Sense" remains a thrilling classic that would have made Hitchcock proud.
​3. Silver Linings Playbook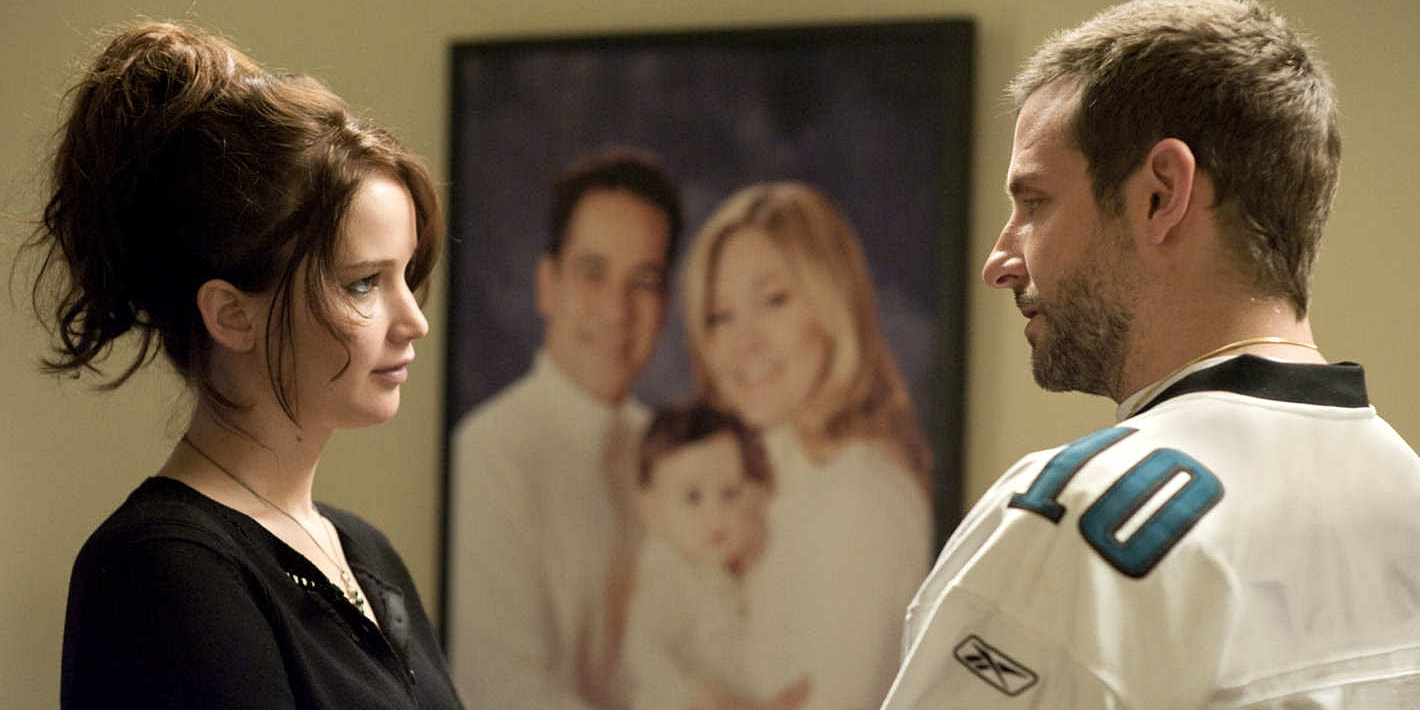 I often refer to Philadelphia as a scaled down version of New York. We have the history and culture, but life here is more tight-knit. I mention this because the nature of Philadelphia makes it very easy for locals to tell when a film sets up production in the region. So when David O. Russell came to town with Jennifer Lawrence, Robert De Niro, Jacki Weaver, and Jenkintown native Bradley Cooper, people naturally got excited. If you are reading an Oscar website, I'll spare you my spiel about the merits of "Silver Linings Playbook." Many of us vividly remember its presence in the 2012 awards race. What is worth remembering, however, is that the film was nothing short of a sensation in the Philadelphia region. From seeing local suburban sights on the big screen to watching an accurate representation of what it means to be a die-hard Eagles fan, the experience was truly something special for many Delaware County residents. In fact, the Llanerch Diner still makes a big deal that a pivotal scene from the movie was filmed there. And yes, I still request to be seated in the "Pat and Tiffany booth" whenever I eat there. Nearly seven years later, "Silver Linings Playbook" has become a modern classic. Like a Frank Capra comedy with a manic twist, this jawn will be remembered for even more years to come.
​
​2. Philadelphia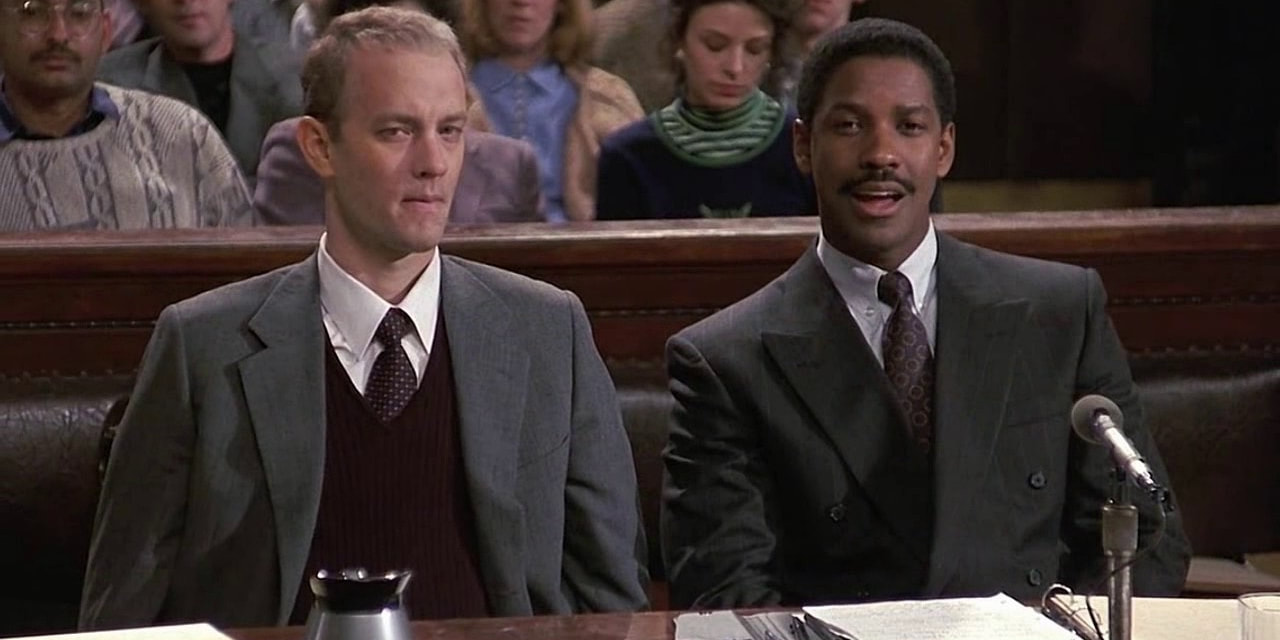 Jonathan Demme had a lot riding on "Philadelphia," his 1993 follow-up to "The Silence of The Lambs." Demme took a gamble by helming the first mainstream film to tackle to the topic of AIDS head-on. Yet he succeeded tremendously when the film not only went on to work as a rousing piece of entertainment but also as a means in which to change hearts and minds across the country. Casting Tom Hanks as Andrew Beckett, an AIDS-stricken lawyer fighting for his own justice, proved to be a genius move. The presence of an everyman such as Hanks allowed ordinary men and women across America to see the personal side of the AIDS epidemic. Many went into the film from the perspective of Denzel Washington's Joe Miller, a fellow lawyer who agrees to take on Beckett's wrongful termination case in court. While Miller begins the film as a skeptical homophobe disgusted by the prospect of a client with AIDS, he learns to open himself up to his fellow neighbor in the City of Brotherly Love.
It would be easy to call "Philadelphia" dated in 2019 standards, but one must appreciate how truly groundbreaking the film was upon release in 1993. A topic that had been left on the table and ignored for years was put in the spotlight by some of the most prestigious names in the film industry. A career-best performance from Hanks, along with strong supporting work from Washington, Joanne Woodward, Jason Robards, Mary Steenburgen, and a deep bench of character actors make the film worth visiting (or revisiting) today. "Philadelphia" shows a side of humanity to the city that still remains on display to this day.
​1. Rocky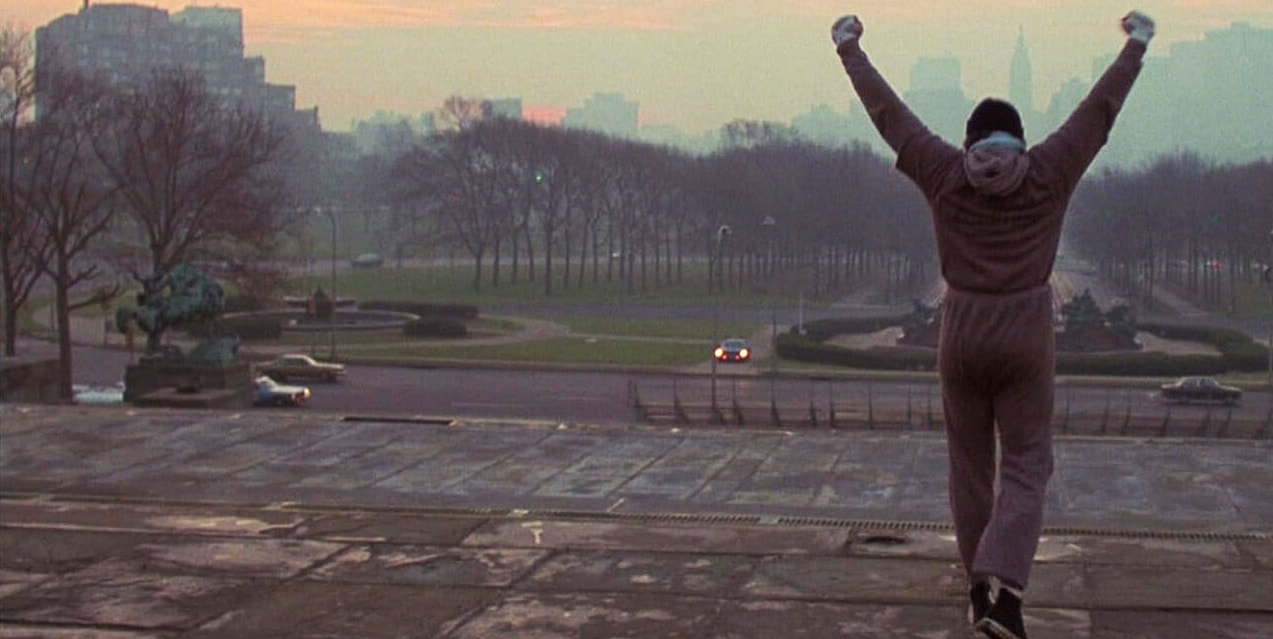 While "Rocky" isn't necessarily my favorite Philadelphia film on this list, there is no way I could rank it anywhere below the top spot. The film is as synonymous with Philadelphia as the Liberty Bell and the cheesesteak. Tourists spend more time running up the art museum steps than they do touring the museum itself. There is even a statue of Rocky Balboa himself outside of the building. How many other cities have statues dedicated to fictional characters? Rocky Balboa reflects the spirit of Philadelphia itself. As the scrappy underdog, he went onto put doubters and cynics in their place. He may not win the big match at the end, but he wins the love of his life and his dignity. When the Founding Fathers gathered at Independence Hall to draft the Constitution and Declaration of Independence, they too were scrappy underdogs who put a lot on the line for the sake of freedom. While the stakes aren't as high for Rocky, there's something truly poignant in the simplicity of what he achieves. The spirit of Rocky Balboa is alive and well in 2019 Philadelphia. There is much to love and relate to in his triumphant tale.
What do you all think of my list? Are you planning on seeing "Glass" this weekend? Have you already seen "The Upside?" Let us know in the comments section below or on our Twitter account.
You can follow Michael and hear more of his thoughts on the Oscars and Film on Twitter at @mschwartz95