​By Jessica Peña
​The Nashville Film Festival is making quite the impression on this first-time festival goer. From May 10th-19th, the fest has been screening some amazing titles, some that have already left me incredibly pleased. There's a joyous air to being seated in a theater among others who appreciate this art form.
It's even more rewarding to discover new feature films that will stay with me for some time. These first few films that I decided to write about left me with a staggering sensibility and craving for careful human contemplation.
Click below to read a little about these great films which you might not have heard about coming out of Nashville.
​The Swan (Svanurinn)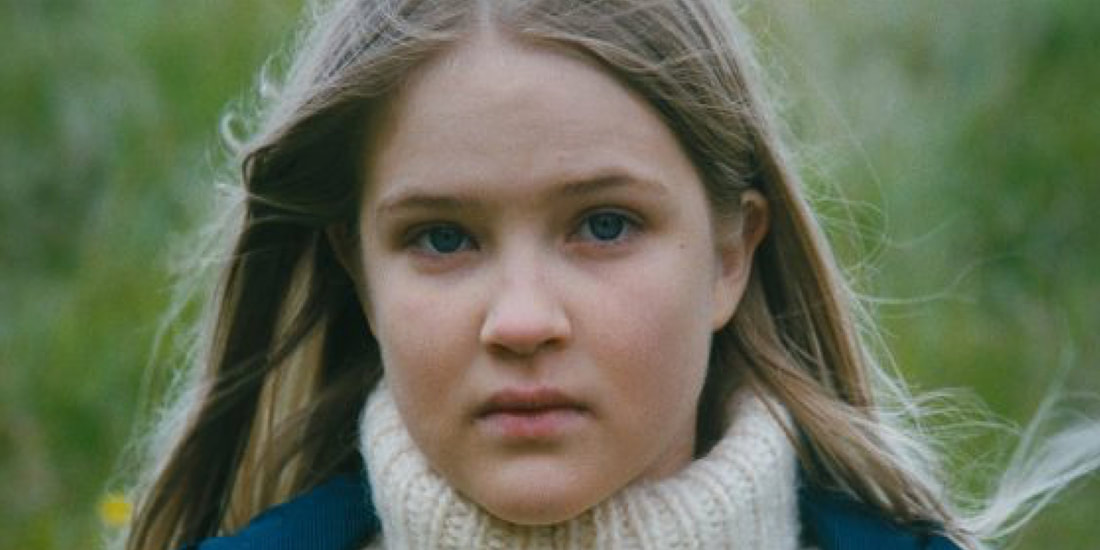 For quite some time, it was a tradition in Iceland to send children off to a family farm for the summer to institute responsibility and practical labor skills. Though I wouldn't class this film as a "coming-of-age" tale, "The Swan" eerily crystallizes into a young girl's naivety being dismantled. Nine-year-old Sól (Gríma Valsdóttir) is sent away to spend the summer on her great aunt and uncle's farm to mature through discipline. She's there because she shoplifted, something that is easily laced to her parent's separation. Immediately, Sól is exposed to routine farm work and the subtleties of deep-seeded human emotion that seems to devour her stay for the summer. When the couple's daughter, Ásta (Þuríður Blær Jóhannsdóttir), pays a visit from her college exams, it complicates things for Sól and her new friendship with the farmhand she shares a room with. People here have ways of keeping their truths afar, and Sól picks up these notes as she contemplates things like the tale of a reflective swan on the hilltops.
For a first time director, Ása Helga Hjörleifsdóttir, takes some stylistic risks here in the form of high rise landscape shots and cinematography that rise to the pedigree of Iceland's voyeuristic scenery. These are well endowed as the aesthetic is coupled with Sól's inner monologues of curious human relations and contemplative musings. There are things I found fascinating about this film—like this young girl's peculiar outlook, the indirect relationship of rural escapism and human secrecy, and the hard cut delicacy of foreign folklore—, but I realize the things I was gazing at came down to visual enchantment and the interpretations of such poetic sequences. While the dynamics of the farmer's daughter and the farmhand are quietly dramatic, they prove to be too adult to be stringing in a young girl's curiosity. Valsdóttir gives Sól a very inquisitive embodiment of a girl so willing to be infatuated with human failures and the polarizing effects it has when concealed in plain sight. She finds solace and reflective tranquility on the vibrant hills, where she can feel the grass hug her, as she says, and feel comforted.
"The Swan" offsets from its superbly bleak tone by sprinkling in bouts of overly aggressive melodrama and one specific theme I found to be rather predatory. Jón (Thor Kristjansson) is the peculiar farmhand who seems to catch Sól's attention in ways that challenge her already curious and critical outlook on maturity. She develops an affinity for his way with journaled thoughts and the manner he yearns for the daughter's affection. These things become all too unfair for this nine-year-old. She's living right on the forefront of mature behaviors. Her young resilience is challenged when it comes time to slaughter a calf she's grown so fond of. In the grand spectrum of things, it is truly Sól's perspective we come to sympathize with. She's on the outside looking into the idiosyncrasies of these adult dynamics and all the cathartic things that take place on this desolate Icelandic countryside. It's a very patient existence to watch, one that I may not revisit, but will always look back upon.
Bikini Moon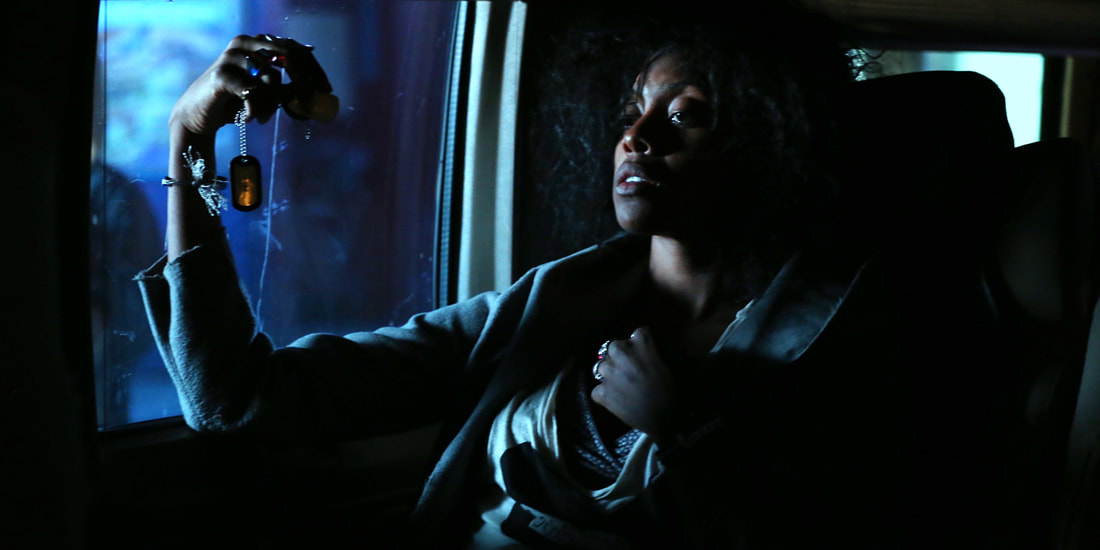 Milcho Manchevski, best known for his Academy Award-nominated "Before The Rain," gives us a fresh arthouse fairytale of a woman's colorful mind, while watching how her unpredictable and ambiguous personality affects others. Bikini (Condola Rashad) is a decorated war veteran, always coming in and out of housing stabilities— sometimes living on the streets for long stretches of time— all the while dealing with hidden anxieties and the need to propel herself to be heard. A documentary film crew discover her and attempt to curiously exploit their findings only to have their worlds turned upside down because Bikini is as charismatic as they come.
Rashad truly is excellent here in the lead role as she manages to let the passions of this character shine through with no restraints. It's easy to be swept away by her emotional range and quirks, leaving me to contemplate just how much this will develop her as an actress. This film gives everyone a challenged edge, paving the way for some interesting twists and dynamics. There's a very complex, yet compassionate, commentary to Bikini's animated energy. Her attitudes sometimes allude to ways we end up feeling helpless and left to be forgotten. The supporting cast act as spectators to this at first, carefully treading on her every move, waiting to see where their footage takes them. Sometimes it can feel a little turbulent. The things they go through with her are never ending and always leave us at a breaking point. Coincidentally, the showcase of this narrative based on a fictional documentary tends to pay off in more ways than not. We catch glimpses of Bikini's emotional traumas, but we also get the reward of leaving the film with a profound sense of wonder out of this interesting character.
Never Steady, Never Still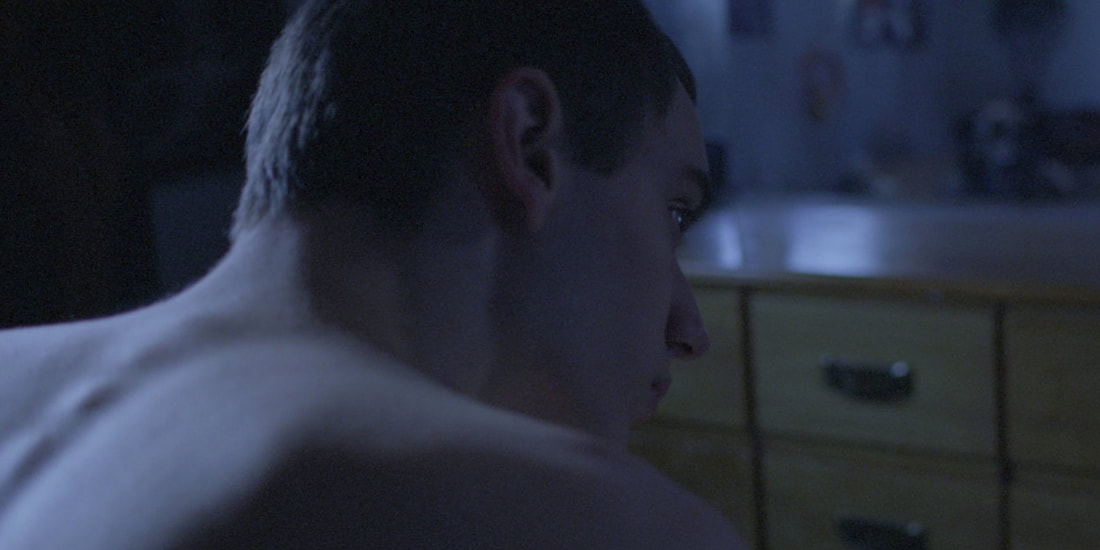 Judy (Shirley Henderson) struggles through advanced stages of Parkinson's disease, which take a toll on her nurturing instincts. She has a loving husband, Ed (Nicholas Campbell), who has always done the heavy lifting and errand runs so as to alleviate Judy's worries. Their son, Jamie (Théodore Pellerin), is growing to be more independent on his own, struggling with identity and social pursuits. Their resilience is tested when Ed, unfortunately, suffers a heart attack while fishing on the shores. It begins to deteriorate a way of living that was so fundamental to them. "Never Steady, Never Still" is heartbreakingly conscious of a son's mourning and the mother who is endlessly in the grapples of illness with no main line of support. Inspired heavily by Mathew Henderson's poems of work on the oilfields, the film has a crucial and layered nuance to it you can't help but lean into. With every painful reminiscence comes a divine examination of grief and rage. Kathleen Hepburn has on her hands a very potent drama that shows us the realism of illness, whether it's the degenerative aspects or just the silent troubles within.
When we see first see Judy, she's standing in waters waist deep, wearing her white nightdress and telling us of childbirth in a voiceover. How she's come to be so attentively powerless is no testament to her vivid emotional strength. The film has a glowing color to it, saturated with cool tones and morning purples that lend beautifully to a remote British Columbia. There is an internal realization and emotional journey that is told through Henderson's physicality and the way her empathetic performance drives this touching portrait of a mother and son. Jamie's character has an arc that leaves more revelation to be desired, but still somehow paints him to be the son who is a little wayward but bonded to his mother's affliction. His occupation on the oilfields do no good to support his grieving process and it accumulates to a sudden downward slope. It's painfully real, though, to feel so much hurt that you turn to adverse coping. "Never Steady, Never Still" is honest to tell the distressing sides of illness in a family. Although risky to rely on character moods, it details great pain and sophisticated depictions.
I will have more coverage over the final days of the festival. Thank you for reading and let me know your thoughts in the comments section below.
You can follow Jessica and hear more of her thoughts on the Oscars and Film on Twitter at @the_cinemabliss