By Matt Neglia
​It's the beginning of December. Soon the precursors for what has been the most bizarre year of most of our lives will start to chime in with their picks for the best of 2020 (see our Awards Calendar here). As the Oscar race takes shape and more contenders reveal themselves to the general public through limited releases and streaming, we still find ourselves in "wait and see" mode. Nobody knows what will happen, and we still have Sundance to look forward to next month as a potential disruptor in our Oscar predictions.
Take a look below at where the Next Best Picture team collectively sees the race as of today.
Since this is the first time we've gathered the whole team's Oscar predictions in one place, we don't have any indicators as to what has moved up or down in the general consensus. However, the next time I come back with our predictions, I will be comparing it to the previous week's rankings and go from there. If you want to see our predictions broken down individually, category by category, click here. Let's take a look at where things stand…
Best Picture
1. The Trial Of The Chicago 7
2. Mank
3. Nomadland
4. Ma Rainey's Black Bottom
5. One Night In Miami…
6. Soul
7. Minari
8. The Father
9. News Of The World
10. The United States vs. Billie Holiday
"The Trial Of The Chicago 7" looks virtually unbeatable at this point, serving as an accessible piece of entertainment that isn't too angry or divisive in its telling of the true story behind one of the most famous trials in U.S. history. David Fincher's "Mank," is expected to win the most Oscars on the night thanks to its strong showing in the craft categories and much like 2006, where the Academy bestowed "The Departed" with Best Picture because they knew they were giving Best Director to Martin Scorsese, the similarity overdue David Fincher might be able to reap the same reward. "News Of The World" fell in our rankings overall after its initial reactions came out this week but it's still holding on while "The United States vs. Billie Holiday" remains the biggest question mark of the season. However, it's telling that members of NBP have more confidence in the next Lee Daniels film than they do the also un-seen "Judas And The Black Messiah." We'll know soon enough.
Best Director
1. David Fincher – Mank
2. Chloe Zhao – Nomadland
3. Aaron Sorkin – The Trial Of The Chicago 7
4. Florian Zeller – The Father
5. George C. Wolfe – Ma Rainey's Black Bottom
6. Lee Issac Chung – Minari
7. Regina King – One Night In Miami…
8. Spike Lee – Da 5 Bloods
9. Shaka King – Judas and the Black Messiah
10. Paul Greengrass – News Of The World
As mentioned before, David Fincher is overdue and he has stayed in the number one slot since the start of the season. No one has risen up with enough buzz or passion to overtake him in the conversation. Even if "Mank" isn't necessarily his most accessible film, those who have seen it cannot deny the level of technical wizardry that is on display from one of the most meticulous directors in Hollywood. With more people seeing "Mank" this upcoming weekend, it will be another test to see how well the film holds up in the public consciousness. Biggest development in this field is that Paul Greengrass fell towards the bottom after initial reactions for "News Of The World" revealed that it was a solid contender in this year's Oscar race but mostly in the crafts, rather than in other above-the-line categories.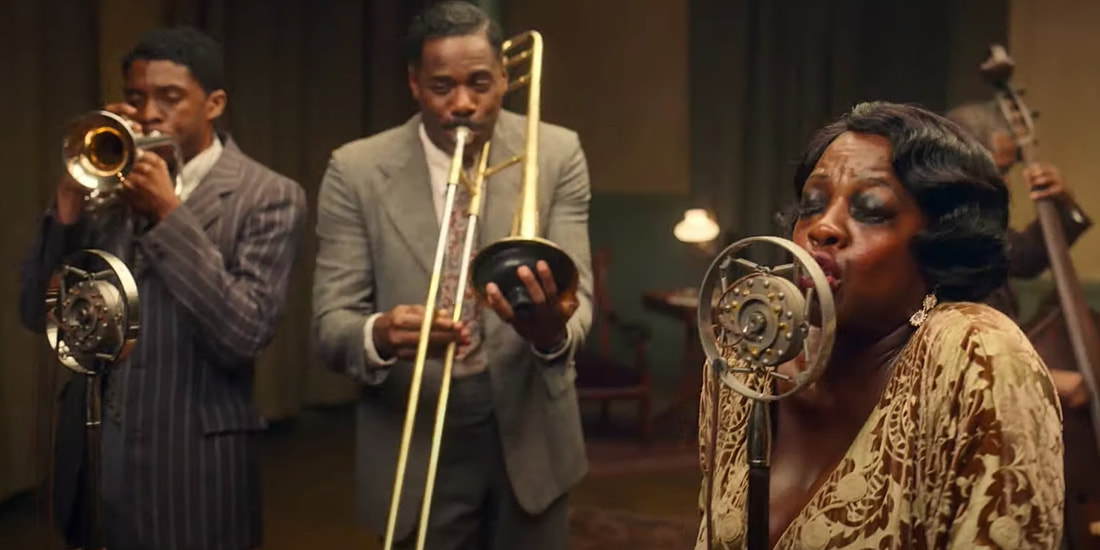 Best Actress
1. Viola Davis – Ma Rainey's Black Bottom
2. Vanessa Kirby – Pieces Of A Woman
3. Frances McDormand – Nomadland
4. Carey Mulligan – Promising Young Woman
5. Michele Pfeiffer – French Exit
6. Amy Adams – Hillbilly Elegy
7. Sophia Loren – The Life Ahead
8. Andra Day – The United States vs. Billie Holiday
9. Meryl Streep – The Prom
10. Kate Winslet – Ammonite
It's a real battle currently between Viola Davis (who would only become the second Black actress to win the Best Actress Oscar) and current "it girl," Vanessa Kirby. Davis is maintaining the lead due to the feeling that her film is going to do well elsewhere, whereas "Pieces Of A Woman" is struggling to find a category to contend in outside of acting. Should the film score a major nomination in either Picture, Director or Screenplay, then watch out for Kirby to overtake Davis as it will show strong support for the film overall. Michelle Pfeiffer is also just barely holding on to her status in this race. While more NBP members might be predicting Michelle for a nomination over Amy Adams for her over the top work in "Hillbilly Elegy," Adams is ranked higher overall on the lists which the two do show up on. Golden Globe and SAG will be crucial for both. And after enthusiastic reviews for "The Prom" dropped this week, we cannot and will not ever discount Meryl Streep coming back to score another Oscar nomination to add to her already legendary resume. Should she win the Golden Globe for Comedy-Musical, expect to see her climb up the rankings.
Best Actor
1. Chadwick Boseman – Ma Rainey's Black Bottom
2. Anthony Hopkins – The Father
3. Riz Ahmed – Sound Of Metal
4. Delroy Lindo – Da 5 Bloods
5. Gary Oldman – Mank
6. Steven Yeun – Minari
7. Tom Hanks – News of the World
8. Kingsley Ben-Adir – One Night In Miami…
9. Ben Affleck – The Way Back
10. Lakeith Stanfield – Judas And The Black Messiah
Like Davis and Kirby, Best Actor is also a close contest between the late Chadwick Boseman and iconic Academy Award winner Anthony Hopkins. Both are turning in arguably the best work of their careers and everyone else will most likely be happy to be nominated alongside them all season. The most interesting takeaway from this lineup is that Gary Oldman is slipping in the predictions, despite the fact that "Mank" is expected to be the nomination leader and overall winner. The feeling has been brewing that after recently rewarding him for "Darkest Hour," there's no need to give him another Oscar so soon and thus, his performance is lacking passion the same way others such as Riz Ahmed or Kingsley Ben-Adir have. This could very well be the surprise snub on Oscar nomination morning. Ben Affleck rejoined the top 10 after Warner Bros. held special virtual Q&A screenings of his film "The Way Back." If he's able to take the renewed buzz and translate it into a Golden Globe or SAG nomination, then expect to see him rise even further.
Best Supporting Actress
1. Glenn Close – Hillbilly Elegy
2. Olivia Colman – The Father
3. Amanda Seyfreid – Mank
4. Ellen Burstyn – Pieces Of A Woman
5. Youn Yuh-jung – Minari
6. Helena Zengel – News of the World
​7. Saoirse Ronan – Ammonite
8. Natasha Lyonne – The United States vs. Billie Holiday
9. Maria Bakalova – Borat Subsequent Moviefilm
10. Jodie Foster – The Mauritanian
Despite the poor critical reception to the film overall, Glenn Close is still holding on to that number 1 slot for her performance in Ron Howard's "Hillbilly Elegy." This may not be the film that many want to see Glenn finally win her first Oscar for but most of us are having a hard time seeing the Academy rewarding Olivia Colman over her for a second time (Is this going to be the new Annette Bening and Hillary Swank?!). After an impressive trailer debuted this week with a confirmed release date, Jodie Foster has joined the race for Kevin Macdonald's "The Mauritanian." The bottom 5 of this category remains extremely fluid with six women all vying for that fifth slot but right now we're currently giving the edge to the lovable Youn Yuh-jung in Lee Isaac Chung's "Minari." Could A24's Oscar hopeful pull off what "The Farewell" could not last year?
Best Supporting Actor
1. Leslie Odom Jr. – One Night In Miami…
2. Bill Murray – On The Rocks
3. Mark Rylance – The Trial Of The Chicago 7
4. Sacha Baron Cohen – The Trial Of The Chicago 7
5. Chadwick Boseman – Da 5 Bloods
6. Frank Langella – The Trial Of The Chicago 7
7. Stanley Tucci – Supernova
8. Yahya Abdul-Mateen II – The Trial Of The Chicago 7
9. Daniel Kaluuya – Judas And The Black Messiah
10. Shia LaBeouf – Pieces Of A Woman
Like Supporting Actress, Best Supporting Actor is all over the place with no clear consensus on who is going to win or even be nominated. This week, the odds are with "Hamilton" star Leslie Odom Jr. as Sam Cooke in Regina King's "One Night In Miami…" but next week it could be Sacha Baron Cohen for "The Trial Of The Chicago 7" (who is also riding a wave of publicity for "Borat Subsequent Moviefilm") or it could be Daniel Kuluuya once we have more information on where he's being campaigned for "Judas And The Black Messiah." After failing to get a nomination last year for his acclaimed work in "Honey Boy," Shia LaBeouf is back in the conversation once again, and this time with a much more high-profile film backed by Netflix. There is still a long ways to go in this category.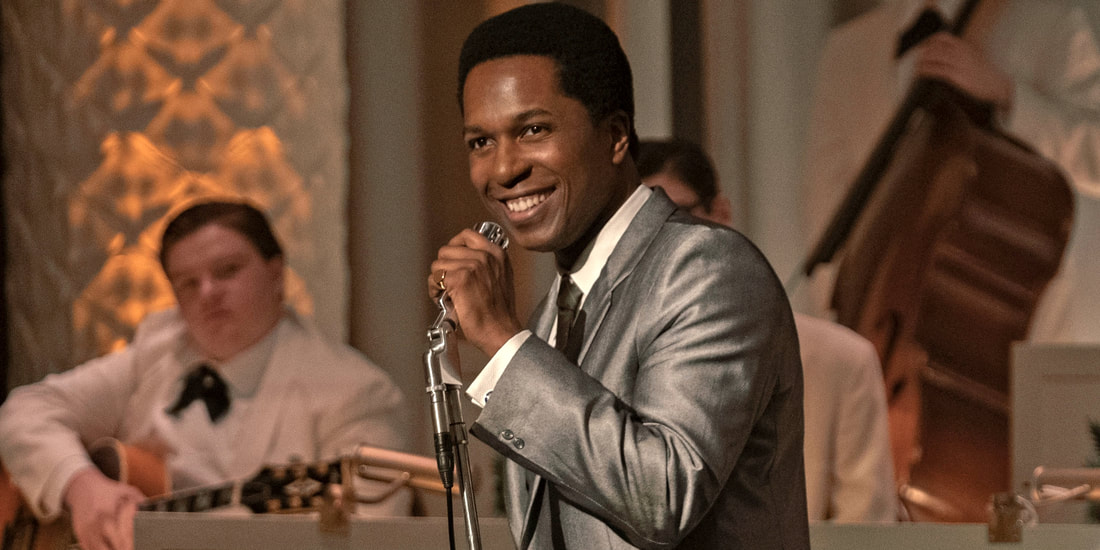 Best Original Screenplay
1. The Trial Of The Chicago 7
2. Mank
3. Soul
4. Minari
5. Promising Young Woman
6. Da 5 Bloods
7. On The Rocks
8. Sound Of Metal
9. Judas and the Black Messiah
​10. Palm Springs
The rule of thumb right now is if you want your film to win Best Picture, look at who you have winning Director and the Screenplay categories. Right now, "The Trial Of The Chicago 7" is the odds on overwhelming prediction amongst NBP members as to what's going to win Best Picture. As a result, it's also taking Original Screenplay along with it. Should "Mank" start to pick up serious steam in this category, then it could be heading for an even bigger Oscar night than anticipated. The writing branch of the Academy tends to be more adventurous than most and as a result we have "cool" picks such as "Promising Young Woman" and "Palm Springs" also in the running. There is still a lot of time for this category to shift and take shape but this remains one of the more exciting and competitive categories in this year's Oscar race.
Best Adapted Screenplay
1. One Night In Miami…
2. The Father
3. Nomadland
4. Ma Rainey's Black Bottom
5. The United States v. Billie Holiday
6. News Of The World
7. ​I'm Thinking of Ending Things
8. The White Tiger
9. Hillbilly Elegy
10. First Cow
And finally, we finish our above-the-line predictions with Best Adapted Screenplay. Like Original Screenplay, we have our eyes on the Best Picture contenders and currently Kemp Powers is sitting in the number one slot for his stage to screen adaptation of "One Night In Miami…" He will also be in contention in Original Screenplay for "Soul," which only helps his profile this year as buzz continues to build for Regina King's directorial debut. "Nomadland" may not have the same snappy dialogue as "One Night In Miami…" but it is also very much in contention due to the love that many have for Chloe Zhao's film and this would be an easy place to reward her. "The Father" also has one of the most complex screenplays of the year as it weaves between reality and illusion, crafting an actor's showcase for everyone involved. The race feels like its down to these three but watch out for a surprise later as the season progresses. And also, I caution you. Do not…I repeat, DO NOT count out "Hillbilly Elegy." You have been warned.
All of our predictions can be seen broken down category by category here, along with the craft categories plus Animated Feature, Documentary Feature and Best International Feature Film. The race is still young. It might be December but due to the extended eligibility window (now going all the way until February), this really feels like October in a normal year. It allows for plenty of films and performances to rise and fall and my gut tells me, there are some unseen contenders which are ready to make a splash and shake some of these categories up.
Let us know if you enjoyed this format for our predictions and if you'd like to see more analysis in the weeks to come of the below-the-line categories. You can either drop us a comment in the comments section below or message us on our Twitter account.
​​You can follow Matt and hear more of his thoughts on the Oscars and Film on Twitter at @NextBestPicture