By Daniel Howat
​The day has arrived and the Academy Awards nominations are here, sooner than ever before. Barely a week after the Golden Globes, and the day after the Critics Choice Awards, we're ready to dive into the main event. As always, there were plenty of surprises and snubs when the nominees were finally unveiled.
​Let's break down the nominees!
Joker Leads The Nominations
Going up against plenty of heavyweight films, a comic book movie scores the most nominations for the first time in Academy history. Joker scored a whopping eleven nominations, including Picture, Director, and Actor for Joaquin Phoenix. It's a massive haul for a divisive film, and it overtook many of the more traditional Best Picture contenders. There's no getting around it: "Joker" is a serious contender to win Best Picture.
1917, The Irishman & Once Upon A Time In Hollywood Score 10 Nominations Each
Coming up behind "Joker," the three big contenders tied with ten nominations each. All made it into Picture, Director, and their respective Screenplay categories. "Once Upon A Time In Hollywood" missed a key Editing nomination, which is often an indicator of what will win Best Picture. "1917" missed there as well, though it was more expected due to the "one-shot" presentation of the film. "1917" even scored a nomination for Best Original Screenplay, solidifying its place. Outside of that, the films scored just about everywhere they needed to in order to maintain their spots near the head of the pack. But it must hurt that "Joker" is ahead of them.
Parasite Makes History
Bong Joon-ho's "Parasite" became the first Korean film to be nominated in any category, something that's still unbelievable to say. It scored a coveted Best Picture nomination, along with Director, Original Screenplay, Film Editing, Production Design, and International Feature. The film landed exactly where it needed to. While many hoped Song Kang-ho would break into the Supporting Actor race, the film is still in a very good position this morning. Not only is the film in for an assured International Feature win, "Parasite" is a certifiable Best Picture contender.
No Women Once Again Nominated For Best Director
Greta Gerwig came so close but wasn't able to break into the male-dominated directing field. "Little Women" still performed well, scoring six nominations, including Best Picture and Adapted Screenplay, though Gerwig was snubbed in Director. No woman has ever been nominated for Best Director twice at the Oscars, and Gerwig hoped to change that. While many other women-directed critically acclaimed films this year, Gerwig's was the only film even considered to be close to a nomination. For a more diverse directing field, you can look at the DGA nominees for First Time Feature, where three women are nominated.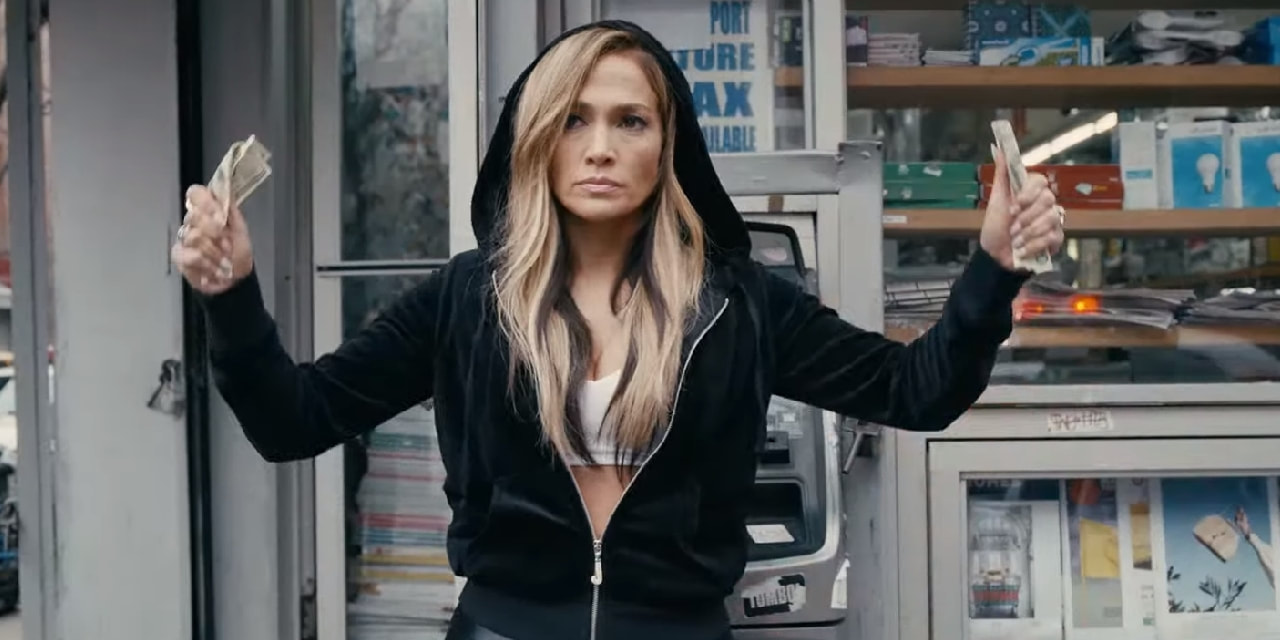 Jennifer Lopez Misses
In one of the biggest snubs of the morning, Jennifer Lopez missed Best Supporting Actress. Kathy Bates instead scored that up-in-the-air fifth spot for "Richard Jewell." Despite a hard-fought campaign and plenty of precursors, the Academy went with a very safe, right-up-their-alley pick. It's surprising, but maybe it shouldn't be.
Scarlett Johansson Scores Double Nominations
With nominations for Best Actress and Best Supporting Actress this year, Scarlett Johansson made her Academy Awards debut count. This is the first time an actor is nominated in two categories in the same year since Cate Blanchett in 2007. Both of her films performed very well, with "Marriage Story" and "Jojo Rabbit" scored six nominations each, including Best Picture.
Cynthia Erivo In Actress & Song
Another first-time nominee snagged two nominations this morning. Cynthia Erivo made it into Best Actress along with Best Original Song for "Stand Up" from "Harriet." This is the third year in a row (and third time ever) that a person is nominated for acting and songwriting in the same year, following Mary J. Blige and Lady Gaga.
All Former Winners In Best Supporting Actor
For the first time since 2012, Best Supporting Actor is full of only Oscar winners. Tom Hanks, Anthony Hopkins, Al Pacino, Joe Pesci, and Brad Pitt have all already won their statues. Pitt hopes to win his first acting Oscar this year, in addition to his previous wins for Best Picture. Tom Hanks' nomination comes with a sigh of relief for many, as he finally overcame a series of major snubs in the past few years.
​Frozen II Misses Best Animated Feature
Along with Jennifer Lopez, this is one of the biggest shocks of the morning. "Frozen II" missed the lineup for Best Animated Feature. "Klaus" scored that elusive fifth spot instead, along with "Toy Story 4," "Missing Link," "I Lost My Body," and "How To Train Your Dragon: The Hidden World." "Frozen II" did score a Best Original Song nomination for "Into The Unknown," but it's a shocking miss for a film that grossed over a billion dollars.
Rocketman Underperformed
After one of the most intense campaigns of the season, "Rocketman" truly underperformed. It scored a single nomination: Best Original Song for "(I'm Gonna) Love Me Again." No Costume Design, no Sound Mixing, and most heartbreakingly, no Taron Egerton in Best Actor.
Antonio Banderas & Jonathan Pryce Surprise In Best Actor
With Joaquin Phoenix, Adam Driver, and Leonardo DiCaprio viewed as locks for most of the season, the other spots had plenty of contenders. Two first-time nominees snagged them: Antonio Banderas ("Pain and Glory"), and Jonathan Pryce ("The Two Popes"). That means no Robert De Niro, no Taron Egerton, no Christian Bale, no Adam Sandler, and more.
Elsewhere…
"Apollo 11" missed Best Documentary Feature, continuing the trend of snubbing the frontrunner.
"The Farewell" goes home with zero nominations, a disappointing end to their campaign.
"Ad Astra" made for a nice surprise in Sound Mixing.
No love for "Dolemite Is My Name," not even in Costume Design.
"Glasgow" sadly missed a nomination for Best Original Song.
"Knives Out" made it into Best Original Screenplay.
So…What's Winning Best Picture???
Traditionally the Best Picture winner scores nominations in Picture, Director, Screenplay, acting, and Editing. The only films to do that this year are "The Irishman" and "Joker." Of course, that's not a dealbreaker for "Once Upon A Time In Hollywood," "Parasite," or "1917." "Once Upon A Time In Hollywood" only missed Editing, as did "Birdman" in 2014. "Parasite" only missed acting, as did "Slumdog Millionaire" in 2008. "1917" missed both. Since the creation of the editing category, no film has won Best Picture while missing both editing and acting, though the editing miss feels a little different for "1917." Personally, I still think "Once Upon A Time In Hollywood" is in the best position to win Best Picture since it's likely also winning Best Supporting Actor and Best Original Screenplay, and possibly more. Still, we'll see how the next few weeks shake out as we race to the finish line. Truthfully any of these films could win in the end. Which one are you going to choose? Let us know in the comments section below or on our Twitter account.
​​You can follow Daniel and hear more of his thoughts on the Oscars and Film on Twitter at @howatdk