Per an exclusive in Deadline, Roadside Attractions will be releasing the English-language version of Matteo Garrone's "Pinocchio" starring Roberto Benigni and newcomer Federico lelapi on December 25th in a wide theatrical release on 2,000 screens.
"Pinnochio", directed by Garrone ("Dogman" & "Gomorrah"), opened in Italy a year ago and played this past year's Berlin Film Festival, but this English-language version (rather than subtitled) debuted in the UK back in August.
​In this recent adaptation of the classic family story, Oscar winner Benigni ("Life Is Beautiful") will be taking on the role of Gepetto, with nine-year-old newcomer lelapi playing the title role. This will be Benigni's second time starring in adaptation of this iconic story. Following his Oscar win, he wrote, directed, and starred in a 2002 Miramax production of "Pinnochio" as the title character to less than stellar reviews.
Garrone co-wrote the screenplay with Massimo Ceccherini and has an award-winning team behind the camera, including two-time Academy Award winning makeup artist Mark Coulier ("The Grand Budapest Hotel", "The Iron Lady") and Oscar winning composer Dario Marianelli ("Atonement").
The family film will be opening wide Christmas Day.
Are you excited for this new adaptation? What do you think of Benigni returning to this property in an older role and solely as an actor? Do you think it will be well-received by audiences or even a potential awards contender? The images of the makeup work done on the film look quite impressive and could potentially be a spoiler in the Best Makeup & Hairstyling category this upcoming awards season. Could there be other categories it could surprise in? Let us know your thoughts in the comments below or on our Twitter account.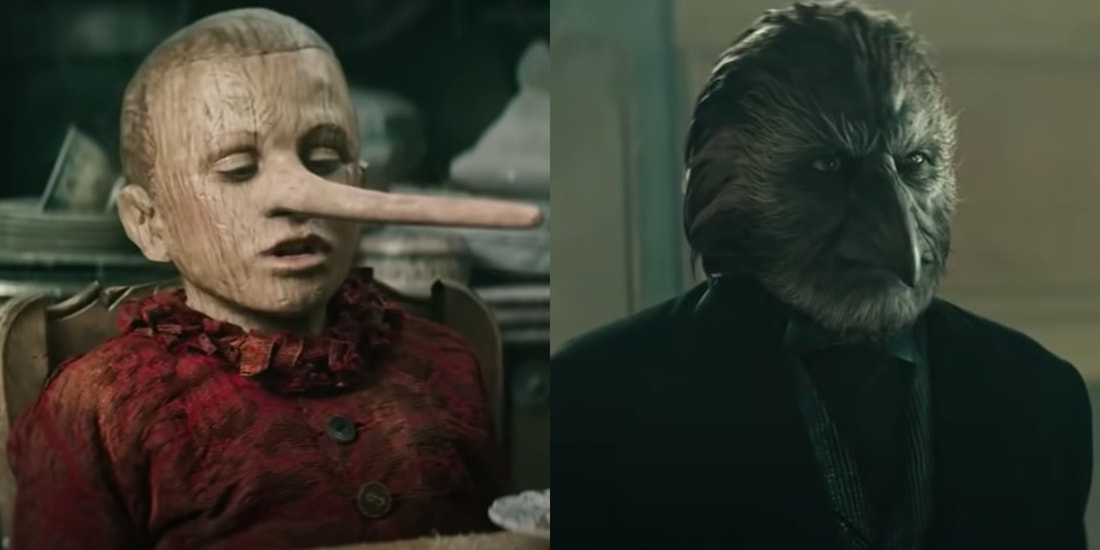 You can follow Casey and hear more of her thoughts on the Oscars and Film on Twitter at @CaseyLeeClark