​On July 28, 2020, the nominations were announced for the 72nd Emmy Awards to great fanfare. With the pandemic going on and lockdowns, restrictions, and self-isolation in place, many have been watching and catching up on more TV than ever. With most people unable to go to a movie theater and very few big films being released, television has been the one entertainment constant over the past few months, so many eyes were on what would be awarded a nomination this year amongst a plethora of worthy, quality shows. It has been quite the opposite of a weak year in terms of TV. Many are also wondering if this old and "stuck-in-their-ways" television academy will make this the year of embracing new and exciting shows and talent in a post-"Game of Thrones" world.
There is a lot to cover in terms of the surprises and snubs with this year's nominees so I'm going to be separating them into the three main categories: Comedy Series, Drama Series, and Limited Series/TV Movies. There was nothing too exciting or shocking in the categories for Reality Series, Documentary, or Variety this year. However, one interesting note in the Variety Talk Series category is the lack of nominations for ratings favorites James Corden, Jimmy Fallon, and Seth Meyers. Additionally, we will only be focusing on surprises in categories devoted to series, acting, writing, and directing, but definitely look into the MANY Creative Arts Emmy categories if your favorite show is not mentioned here (it's more than likely a nominee elsewhere).
​COMEDY SERIES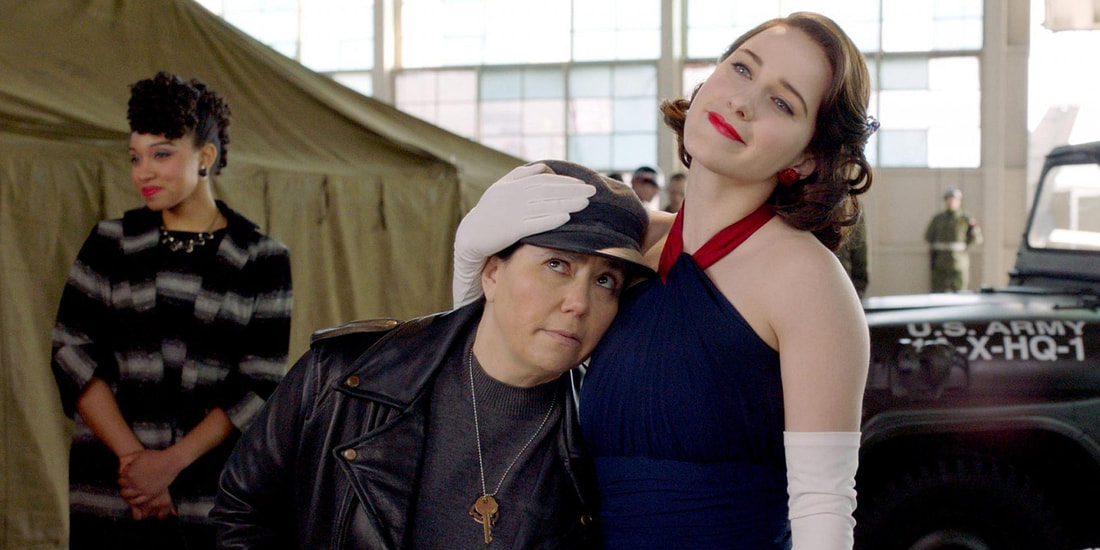 "The Marvelous Mrs. Maisel" led in Comedy Series with 20 nominations. Notably, the show received a nomination for Supporting Actor in a Comedy Series for recent addition Sterling K. Brown (his second of the day alongside Lead Actor in a Drama Series for "This Is Us"). The show also received two nominations in Supporting Actress for Marin Hinkle and awards-favorite Alex Borstein, though no nomination for Jane Lynch, which many predicted. The witty show also missed out on a writing nomination. Though not the nomination leader for the day, the show everyone is rejoicing and hoping will take home the Emmy for its final season is "Schitt's Creek," which received nominations in every acting category for a Comedy Series (not including Guest), as well as for writing and directing.
​"Dead to Me" also had a good showing, garnering nominations in Comedy Series and for its Lead Actresses Christina Applegate and Linda Cardellini, though no Supporting Actor nomination for James Marsden. Though "The Good Place" missed out on a nomination for Lead Actress Kristen Bell, it did receive nominations for Comedy Series and Lead Actor Ted Danson, as well as a pair of surprise Supporting nominations for William Jackson Harper and D'Arcy Carden. "Insecure" garnered nominations for Comedy Series and star Issa Rae along with a surprise nomination for Supporting Actress Yvonne Orji. One of the biggest head-scratchers of the day was "Curb Your Enthusiasm" getting in for Comedy Series but missing out on its star Larry David, whom the show obviously does not exist without. But, by far the biggest surprise of the Comedy Series was the surprise showing of "What We Do In The Shadows. Even though they did not get any actor nominations, they did receive three in writing and of course, Comedy Series.
Many had written off any repeat nominations for "Black-ish" and although it did not show up in Comedy Series, the show did receive nominations for Lead Actor Anthony Anderson and Lead Actress Tracee Ellis Ross. Recent hit and Golden Globe winner "Ramy" did not receive a nom in Series but did get in for a few of its actors (Ramy Youssef and Mahershala Ali) and directing. "The Politician" did not make a dent in the nominations outside of Guest Actress Bette Midler. New series "The Great" did not get in for Comedy Series or any of its actors (some had wished for surprise nominations for its stars Elle Fanning and Nicholas Hoult), however, it did show up in writing and directing. It was surprising that fan-favorite John Mulaney did not receive a Guest Actor nomination for his hosting turn on "Saturday Night Live," but we did get a bittersweet posthumous nom for Fred Willard for "Modern Family." Pamela Adlon did not receive any nominations for her series "Better Things" or for her Guest Actress in a Drama stint on "This Is Us." We also, unfortunately, did not see a nomination in Supporting Actress for legend Rita Moreno for "One Day at a Time," despite a field of eight (!) nominees this year.
​DRAMA SERIES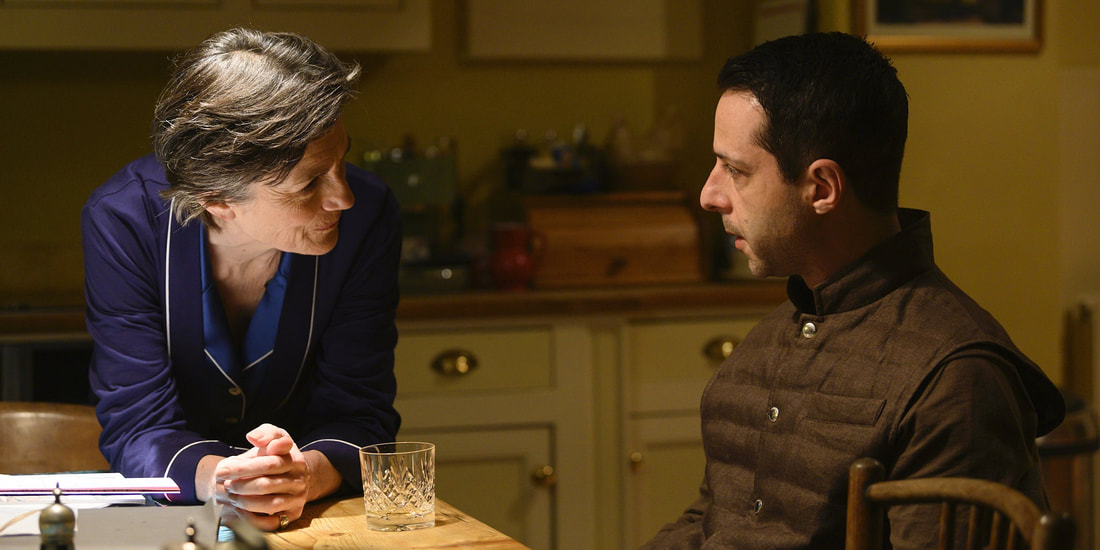 The nomination leaders for the Drama categories this year were "Succession" and "Ozark," each receiving 15 and likely becoming our two frontrunners for the big prize. After a decent but light nomination showing last year (despite a win for writing), "Succession" really over-performed this year for its second season, essentially receiving nominations in every category it was eligible for. Both Brian Cox and Jeremy Strong showed up in Lead Actor. The show got three actors nominated in Supporting Actor, including a surprise nom for fan-favorite Nicholas Braun as the awkward but hilarious Cousin Greg. Sarah Snook also received a nomination for Supporting Actress, and the series really showed its strength with multiple nominations in directing, writing, and guest actors. Honestly, it will likely be the show to beat come awards night.
Putting up a good fight is "Ozark." Along with its Drama Series nomination, the show picked up two directing and three writing nominations. Actors Jason Bateman, Laura Linney, and Julia Garner received repeat nominations in their respective categories. Notably absent from its various nominations were heavily predicted actors Tom Pelphrey and Janet McTeer in the supporting categories.
A show that had a much bleaker nomination morning was "Better Call Saul." Despite still receiving nominations for Drama Series, two for writing, and a surprise Supporting Actor nomination for Giancarlo Esposito (his second of the day in addition to Guest Actor for "The Mandalorian"), the show did not receive nominations in categories some were even predicting it to win. Doesn't look like this will finally be Bob Odenkirk's year, the same goes for Jonathan Banks and Rhea Seehorn. The show also missed out on any nominations for directing.
The newest iteration of "The Crown" had a decent showing, with nominations for Drama Series, Olivia Colman, Helena Bonham Carter, two nominations for directing, and writing. However, none of the male actors showed up anywhere, included the heavily predicted Tobias Menzies and Josh O'Connor. "The Handmaid's Tale" had a surprisingly impressive showing this year, managing to still show up in Drama Series along with supporting nominations for Bradley Whitford and a surprise Samira Wiley. However, the biggest surprise is in what nominations it did not receive, as its Emmy-winning star, Elisabeth Moss, is nowhere to be found in the Lead Actress race. Despite a less critically acclaimed season, "Killing Eve" still managed to rack up a nomination in Drama Series, as well as for its Lead Actresses Jodie Comer and Sandra Oh and Supporting Actress Fiona Shaw. Despite receiving no acting nominations for its large ensemble and only showing up in the technical categories, "Stranger Things" somehow managed to hold on and receive a surprising nomination for Drama Series. But the biggest surprise of the category and perhaps the entire day was Disney+'s "The Mandalorian" showing up in Drama Series, along with many technical categories (a bit less surprising).
​In many ways, "The Morning Show" actually over-performed with nominations and yet it still couldn't manage to get into Drama Series. Though its nominations for Jennifer Aniston and Billy Crudup were less surprising, its nominations for Steve Carell and especially Mark Duplass were very shocking. The series showed up in directing as well. For "Big Little Lies," its move from Limited Series to Drama with its second season proved to be less rewarding in regards to nominations. even beyond its mixed reviews. The show received no nominations for Drama Series or its Lead Actresses (particularly Nicole Kidman). It did still manage to get in Laura Dern and Meryl Streep for Supporting Actress at least. "Pose" was unfortunately shut out outside of Lead Actor Billy Porter. "This Is Us" is basically dead, outside of a handful of craft categories, though its actors still managed to hold on by a thread with a Lead Actor nomination for Sterling K. Brown and several guest actors. One of the biggest and most welcome surprises of the day was Zendaya in Lead Actress for her role in "Euphoria." "Westworld" still managed to hang on with supporting nominations for Thandie Newton and Jeffrey Wright. Perhaps one of the bigger WTF's was "Homeland" showing up in directing, a show which I forgot was even still airing.
​LIMITED SERIES/TV MOVIE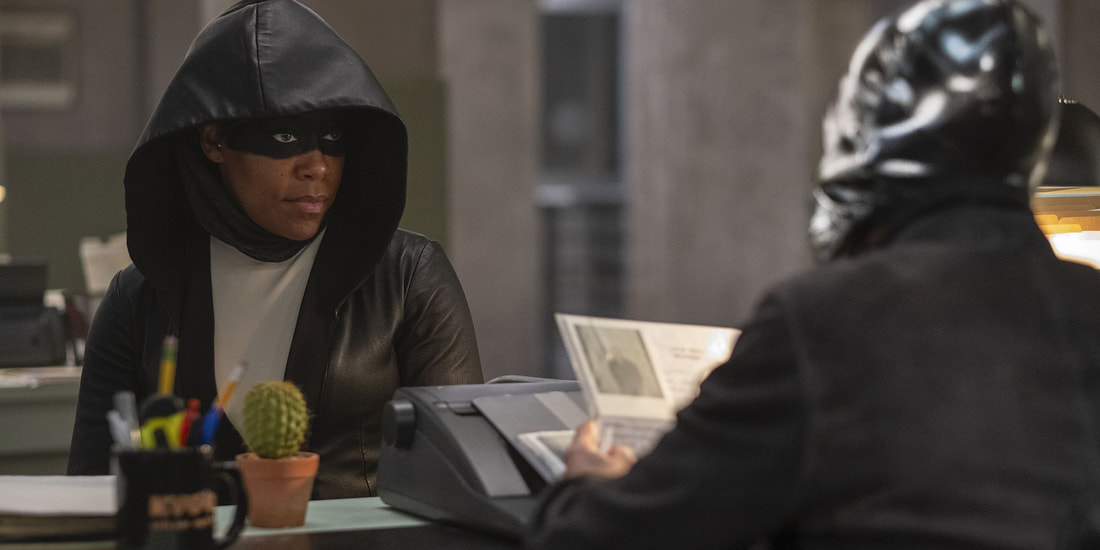 "Watchmen" led the nominations for Limited Series, as well as all shows nominated, with 26 nominations. The show received three directing nominations and managed to get its predicted actors Jeremy Irons, Regina King, and Jean Smart nominations. For Supporting Actor, the show got three nominated (Yahya Abdul-Mateen II, Jovan Adepo, and Louis Gossett Jr.), but none of them were as heavily favored as Tim Blake Nelson who missed out. "Little Fires Everywhere" received a nomination in Limited Series, as well as Lead Actress for Kerry Washington. However, there was no nomination for Reese Witherspoon here, nor for her other eligible roles in "Big Little Lies" and "The Morning Show." The show did manage to receive a posthumous nomination in directing for Lynn Shelton. "Mrs. America" did pretty well with nominations, receiving nominations for Limited Series, Lead Actress Cate Blanchett, and writing. However, it did not get any nominations for directing nor did Supporting Actor John Slattery make it in. With a plethora of contenders, the show did manage to get three nominations in Supporting Actress (Uzo Aduba, Margo Martindale, and Tracey Ullman), but none for standouts Rose Byrne or Sarah Paulson. "Unbelievable" managed to get in for Limited Series but missed out on its stars Merritt Wever and Kaitlyn Dever. It did however receive nominations for Supporting Actress Toni Collette and for the writing. The final nomination in the category was also the biggest surprise and that was "Unorthodox." In addition to Limited Series and its nominations for writing and directing, the show also received a surprise but deserved nomination for newcomer Shira Haas in Lead Actress.
The HBO Film "Bad Education" received nominations for TV Movie and Lead Actor Hugh Jackman, but no nominations for Supporting Actress Allison Janney or for the writing and directing. The "Breaking Bad" sequel "El Camino" got in for TV Movie but no love for Aaron Paul reprising his Emmy-winning role as Jesse Pinkman.
"Hollywood" had a somewhat disappointing showing, only receiving major nominations for its actors and no Limited Series nomination. Tony nominee Jeremy Pope received a nomination in Lead Actor, and two Supporting Actors were nominated (Dylan McDermott and Jim Parsons), but nothing for Broadway favorite Joe Mantello. Holland Taylor got in Supporting Actress over her more predicted costar Patti Lupone. Despite not receiving a Limited Series nomination, "Normal People" still managed to surprise and had a great turnout. Paul Mescal received a surprise nomination in Lead Actor, and the show also got nominations for writing and directing. "I Know This Much Is True" underwhelmed, only getting a nomination for Lead Actor Mark Ruffalo. Octavia Spencer managed to receive a surprise nomination in Lead Actress for her role in "Self-Made." There were no nominations for "The Loudest Voice" or its Golden Globe-winning lead actor Russell Crowe. HBO's "The Plot Against America" and AppleTV+'s "Defending Jacob" were practically shut out.
With so many categories and so much television, there were many surprises amongst these nominations. Some good (new shows receiving love, favorites finally getting their due) and some disappointing (great performances ignored, not enough spots to properly spread the wealth), but plenty to look forward to when the Emmy Awards air (in some capacity) on September 20th! Listen to our instant reactions to the nominees here and check out the full list of nominations here. Let us know your thoughts on the nominations in the comments section below or on our Twitter account.
You can follow Casey and hear more of her thoughts on the Emmys and TV on Twitter at @CaseyLeeClark