By Matt Neglia
​​The 2020 New York Film Festival is now over and it was surely one for the ages. Due to COIVD-19, not many people knew what direction the festival would take. Featuring a combination of drive-in and virtual screenings with a reduced slate from previous years, the festival did their absolute best to still put on a festival which would match the standard they've provided in the past. While the film selection itself maybe left a bit to be desired, the virtual screening process for press was easy and seamless throughout with great communication from all parties involved. If this goes on next year, maybe I'll have to look into renting or purchasing a car because I certainly miss the communal aspect of seeing a movie at Alice Tully Hall with a crowded room full of people. Having 48 hours to view each film and with very limited time on my hands due to other commitments and thinking I could cover this festival without taking off from my day job (a poor decision in hindsight) I was still able to catch twenty films at this year's festival.
​Click below to see my ranking of the NYFF58 films I saw this year.
20. The Salt Of Tears
19. Gunda
18. Notturno
17. Malmkrog
16. The Calming
15. Beginning
14. David Byrne's American Utopia
13. The Truffle Hunters
12. MLK/FBI
11. Time
10. French Exit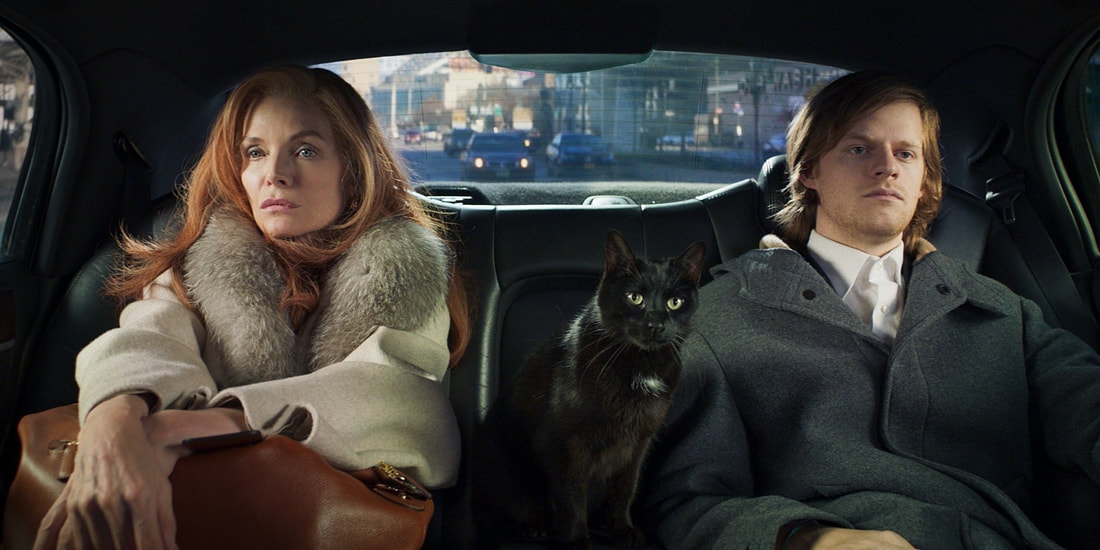 The last film I saw at NYFF58 was also the most divided I've felt on any movie I saw at this year's festival. While "French Exit" provides Michelle Pfeiffer with a deliciously fun role that is worthy of her talents and has thrust her into the Oscar discussion once again, the movie around her is perplexing and often frustrating. I'm warming up to it as time rolls on. I found it to be quite humorous in the moment with some fascinating characters worth exploring in this bizarre look at depression. A few tonal issues and muddled storytelling decisions held me back from fully loving this but Pfeiffer's performance is so good that it's standing out enough to barely crack my top 10.
9. Night Of The Kings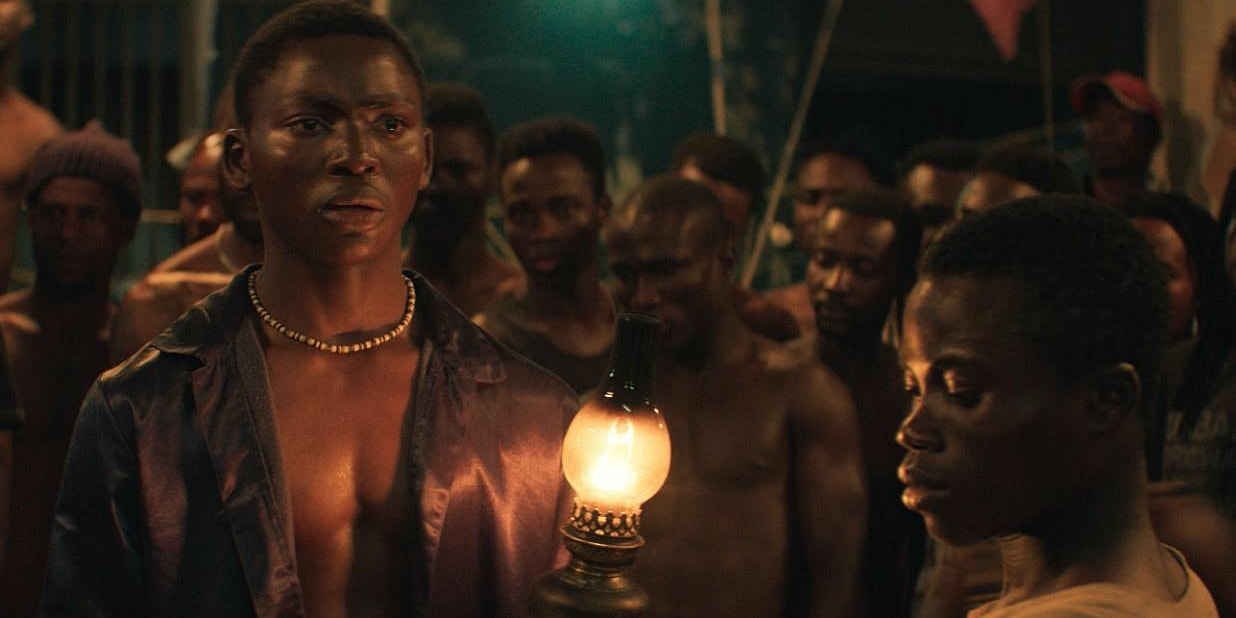 ​A celebration of storytelling with a dangerous ritual that keeps you engrossed throughout, wondering where the story will take us next, "Night Of The Kings" is Ivory's Oscar submission this year and it sure is a memorable one. Taking place in a correctional facility in the Ivorian capital of Abidjan, a new prisoner (Koné Bakary), is selected by Lord Black Beard ("Les Miserables'" Steve Tientcheau) to keep the other inmates entertained or risk chaos and the loss of his own life. As the tension ratchets up and we wait to see what the eventual outcome of this red moonlit night will be. Not perfect by any means but it is so well directed by Philippe Lacôte, with some powerful images & dazzling sequences.
8. I Carry You With Me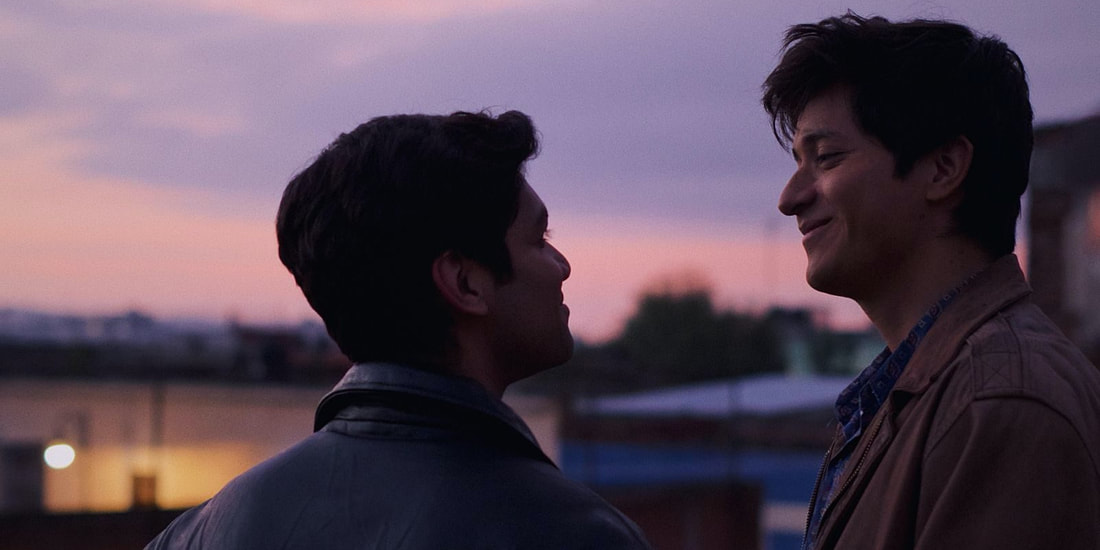 ​"I Carry You With Me" gripped me with its opening frame and took me on a beautiful journey of young love, through decades and across countries. Featuring some of the best cinematography of the festival, its third act reveal completely shocked me and made me fall even more in love with Heidi Ewing's story and her choices as a director. This was the last movie I was supposed to see at Sundance earlier this year (but I chose to board my plane with time to spare instead of waiting till the last possible minute) and I can tell you all that the wait was definitely worth it. This is one which I will surely carry with me.
​7. Red, White And Blue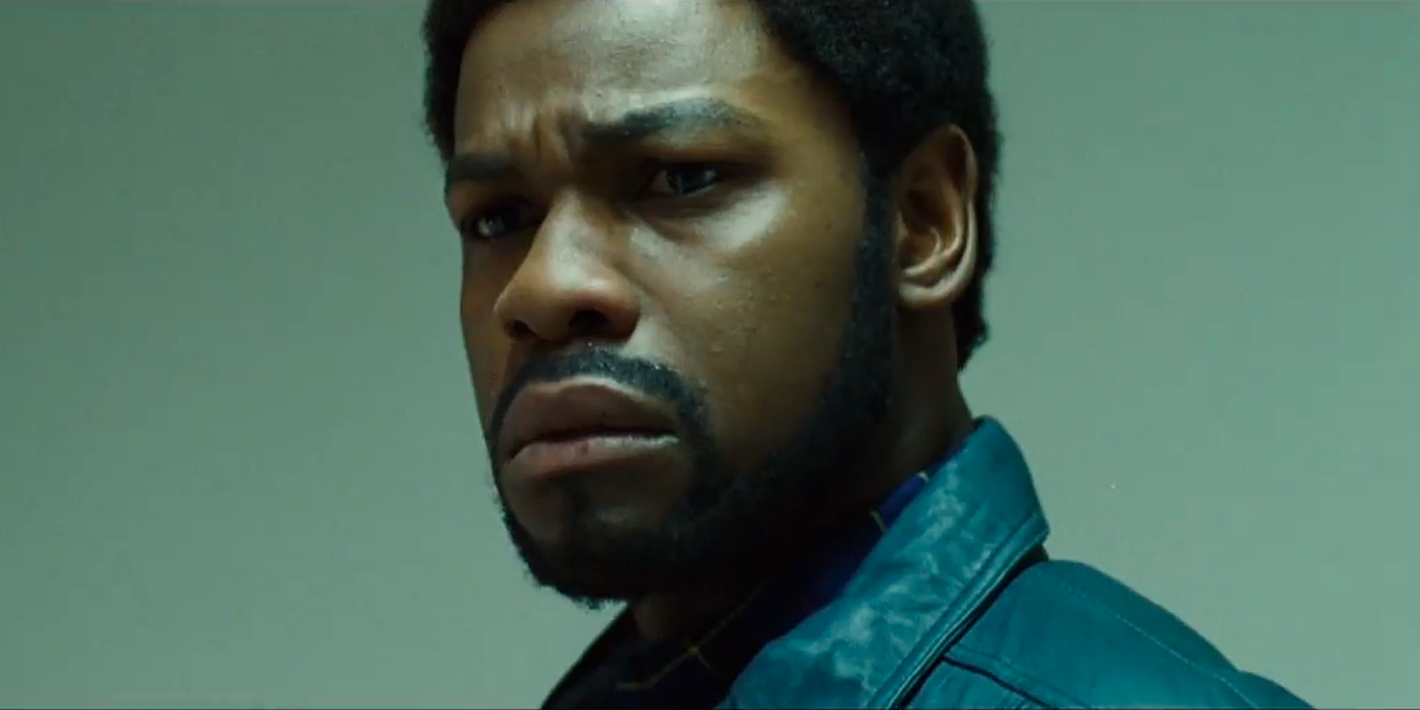 ​Steve McQueen's "Small Axe" anthology was a definite highlight of this year's New York Film Festival. Of the five movies contained within the British mini-series, three of them were screened at the festival and all three of them are here on the top 10. Ranking the lowest is "Red, White And Blue" featuring a never-been-better John Boyega as a black man who becomes a police officer in the 1980s with hopes of being able to change the system from the inside out. At 78 minutes long, it felt like there was a whole other hour of storytelling left when the credits began to roll, making this character study feel somewhat incomplete. However, what we did get was dramatically compelling, thanks mostly due to Boyega's fiery performance.
6. On The Rocks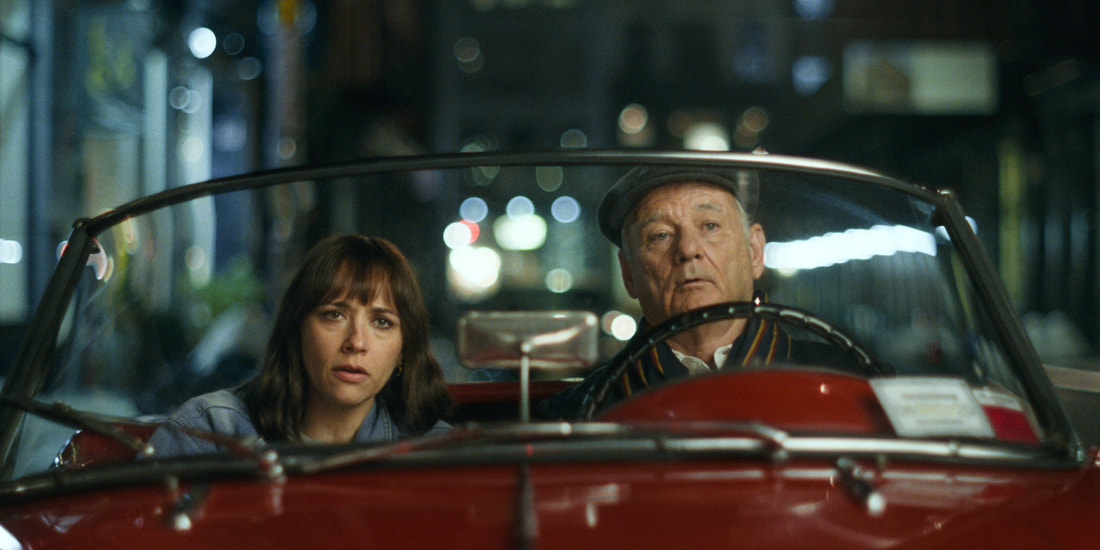 ​Sofia Coppola is back with her most stripped down and lightest offering to date. Despite that, "On The Rocks" still contains her excellent attention to detail, in terms of both characters and setting, allowing this intimate comedy to be a step above the rest. In these troubled times, this was exactly the kind of film I and many others needed. A father-daughter comedy set in Manhattan New York that explores marital relationships, backed by two very solid performances from Rashida Jones and Bill Murray. Murray, in particular, is at his charming best here and reason enough to watch the movie.
5. The Disciple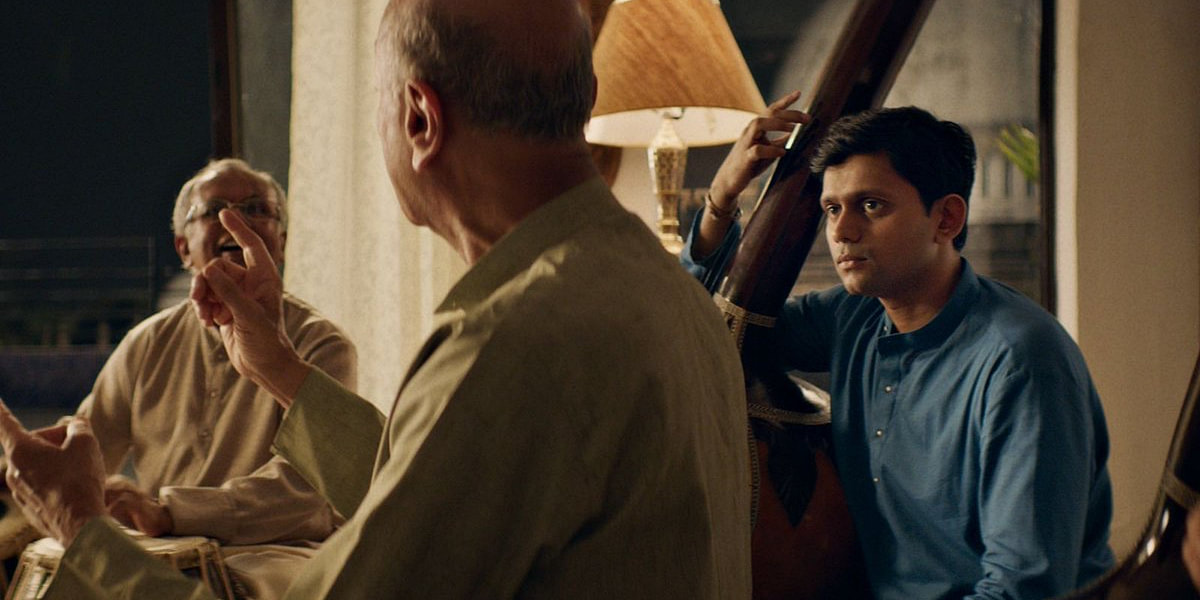 ​There's something satisfying about watching stories that depict an artist's creative struggles. Reminding me of "Inside Llewyn Davis," Chaitanya Tamhane's "The Disciple" explores Sharad Nerulkar's desire to be a classical Indian vocalist, as he practices, listens to his teachers, and pours his heart and soul into this music. However, as time passes by, he realizes he may never reach the high standard he has set for himself. Backed by some soothing Indian music that gives the film a meditative quality, "The Disciple" is an exceptional character study featuring some impressive work from first-time actor Aditya Modak. A surprise of the festival and one that should be talked about more when we get to awards season for Best International Feature Film.
4. Lovers Rock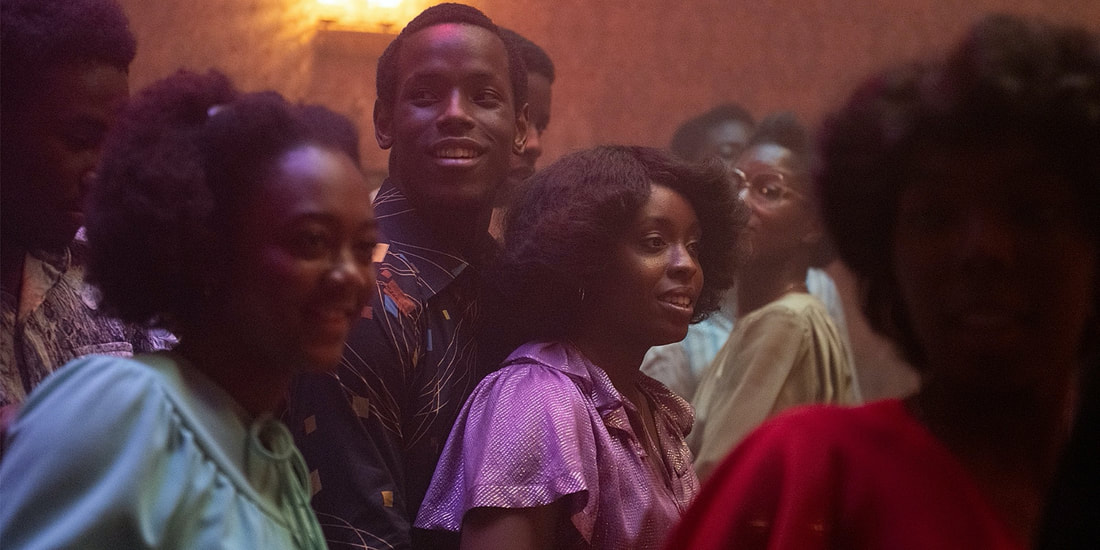 ​However, the biggest surprise of the festival overall was the Opening Night Film "Lovers Rock," from Steve McQueen. An expert storyteller who has created some of the best films of the last decade, we knew that the "Small Axe" anthology would be a collection of short movies for television. But nobody expected Steve McQueen to break traditional narrative form and exclusively present a dance-party, devoid of conflict or superfluous filmmaking techniques. This elongated, detail-specific sequence takes up nearly the entire length of the short film and in terms of capturing the culture, people, and time with which the story is taking place, McQueen gave us something completely unforgettable, setting the tone for what would be an artistically daring festival.
​3. All In: The Fight For Democracy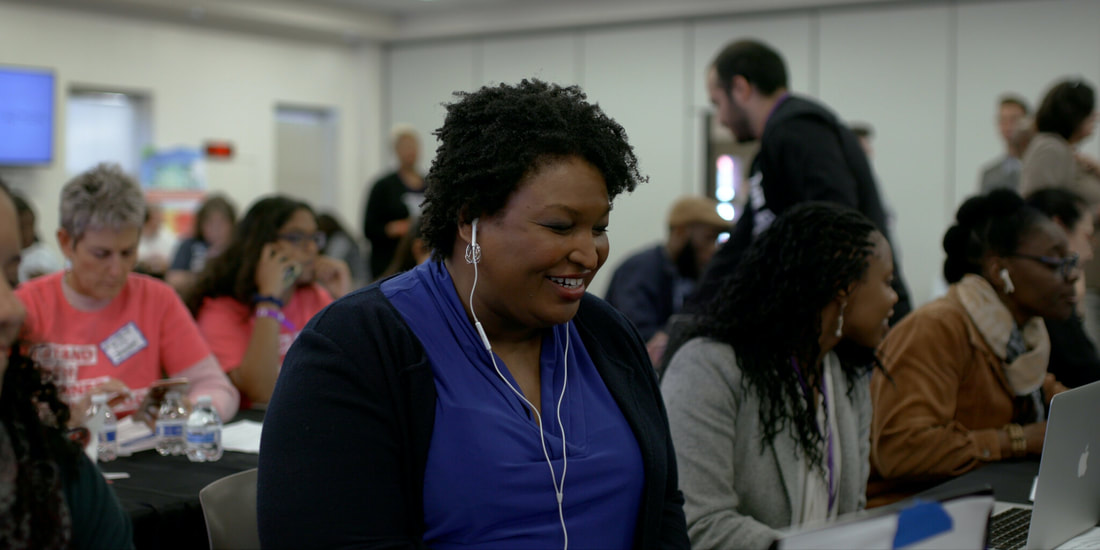 One of my favorite documentaries of 2020, "All In: The Fight For Democracy" is the perfect companion to the 2016 documentary "13th" from Ava DuVernay. Where that film (which opened the 2016 New York Film Festival) explored the history of slavery through American history, Liz Garbus and Lisa Cortés's film explores voting suppression through American history. Backed by some enlightening and heartbreaking examples of voter suppression in recent times, mainly the 2018 Georgia gubernatorial election with Stacey Abrams, the timing of this documentary could be more urgent and vital as we head for a contentious election on November 3rd. This is the definition of required viewing.
2. Mangrove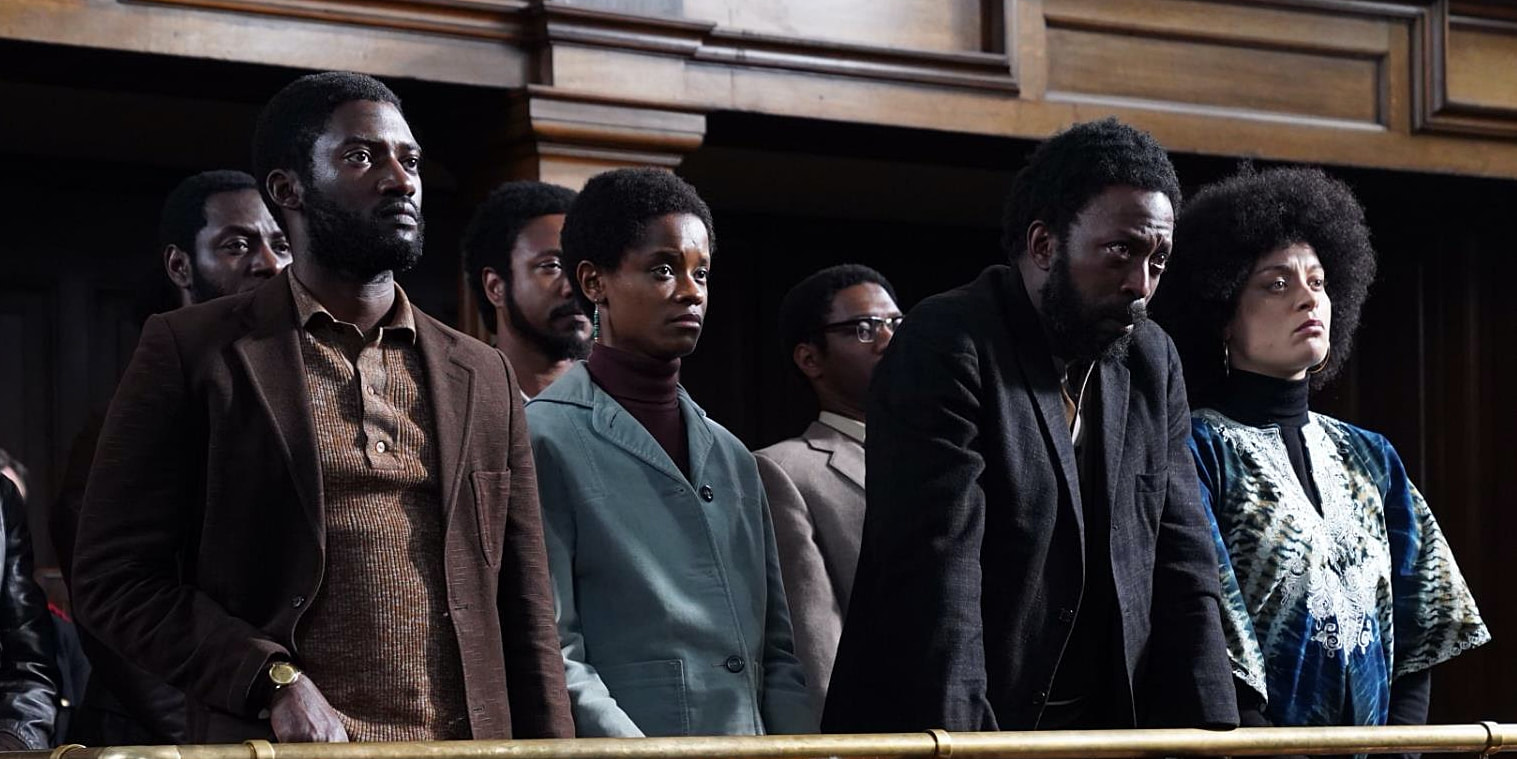 I saw "Mangrove" the same week I saw an early screening of Netflix's "The Trial Of The Chicago 7" and although it's clear that the former will contend for Emmy Awards next year and the later will contend for Oscars this year, if they were both competing for Oscars this year, I think "Mangrove" would have the edge. Taking place in Notting Hill, London 1968, the true-story follows Frank Crichlow (Shaun Parkes) who owned a local community cafe called the Mangrove and was continuously harassed by the police, resulting in a protest which later leads to unlawful arrests, which later leads to a tense trial that would change history. In a time where justice feels non-existent, Steve McQueen's blistering telling of history has the power to rejuvenate our spirits and reminds us that love always triumphs over evil. My favorite of the "Small Axe" anthology films which showed at NYFF58, please make sure you check it out along with the other films in the anthology when they release on Amazon Prime on November 20th.
1. Nomadland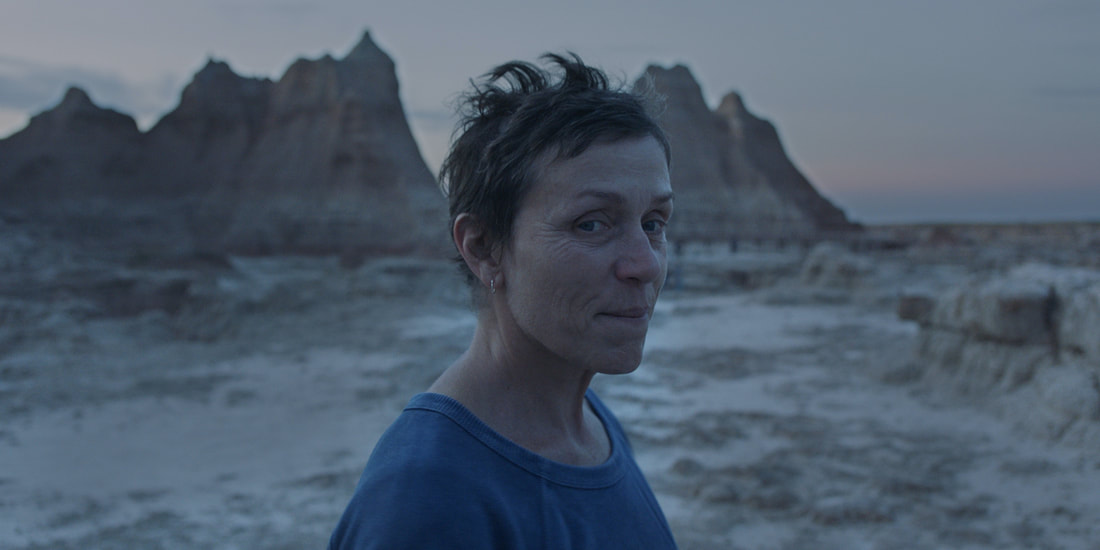 Chloé Zhao already stunned many of us with her 2017 feature film "The Rider." For those who had not seen that film, they will most likely have no trouble seeing her follow-up starring Frances McDormand as a woman traveling around the American Midwest. "Nomadland" has already won the Audience Award from TIFF and the Golden Lion from Venice. One of the most acclaimed films of the year, it's a staggeringly beautiful look at a part of the country which we rarely see (filled with mostly non-actors), featuring another marvelous performance from McDormand that is reserved, authentic and filled with complexity. Featuring the best cinematography of the festival (nearly every scene looks like it was shot at magic hour) and a singular perspective, "Nomadland" is not only the best film of the New York Film Festival but one of the best films of the year all around.
Have you seen any of these films? If so, what did you think? Were you able to take part in any of the virtual or drive-in screenings at this year's NYFF? Let us know your thoughts in the comments section below or on our Twitter account.
You can follow Matt and hear more of his thoughts on the Oscars and Film on Twitter at @NextBestPicture