By Matt Neglia
​We have officially crossed into Q3 of 2018 which means that the first half of the year is behind us. Some of the team here at Next Best Picture have put together there Top 5 Favorite Films Of The Year So Far which can all be read below.
​5. Searching
I have a confession to make: I actually like the film "Unfriended." I thought that the idea of an entire movie taking place on a computer screen was really interesting. What I love about "Searching" is that it takes the same gimmick and creates an incredible film on top of it. John Cho faces every parents worst nightmare here and he is very much up to the challenge of conveying the fear and desperation that every parent would feel in the same situation. At the end of this film, I felt like I had blinked and it was over that is the best possible compliment I can give a film.
4. A Quiet Place
"A Quiet Place" is the best experience I've had in a movie theater so far this year. When this film was over I realized that I had been strongly gripping the arm of my seat the entire time. Special credit goes to John Krasinski for such a strong directorial debut. My hope is that come awards time this film gets remembered in all the sound categories.
3. First Reformed
"First Reformed" is a chilling meditation on faith and the cost it takes for a person to have that faith. Ethan Hawke gives a career-best performance in this film. I love the slow burn in this film it all leads to the ending, which is one of the most haunting things I've ever seen.
2. Hearts Beat Loud
Coming of age dramedies are a dime a dozen but one with this much heart is extremely rare. Overall, "Hearts Beat Loud" is an extremely special film due mainly to the warm performances from Nick Offerman and Kiersey Clemons. Also a special shout out to the soundtrack, it's incredible and I haven't stopped listening to it since leaving the theater.
1. Won't You Be My Neighbor
I never expected that halfway through 2018 a documentary would be my favorite film that I've seen so far, but here we are. What more can be said about Mister Rogers that has been said already? This documentary is warm, touching and heartfelt. Ultimately, it is an incredible tribute to an incredible human being.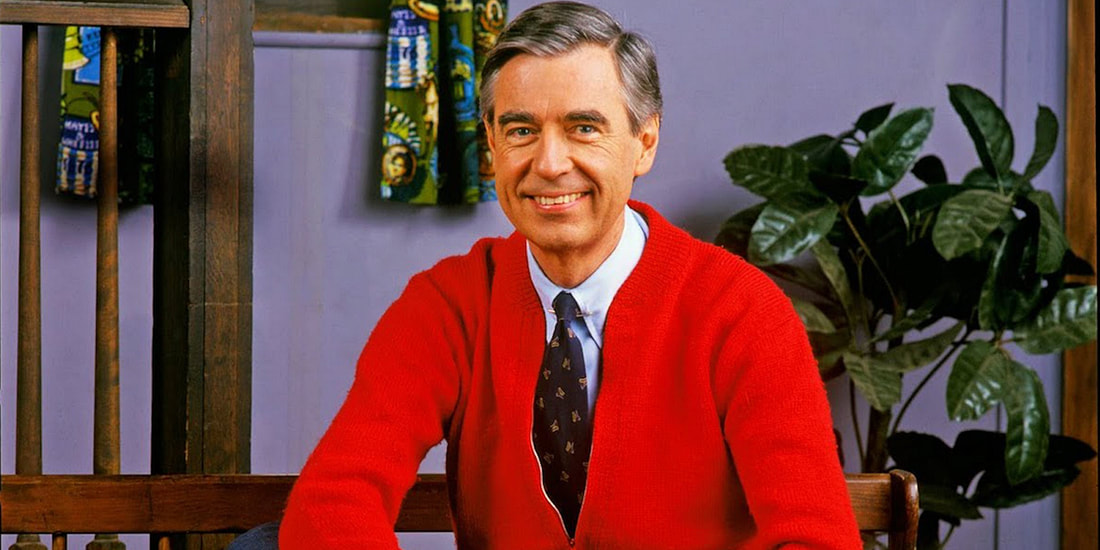 5. Hereditary
If only for a leading performance which will surely push Toni Collette into the Oscar race, "Hereditary" makes my top five. Though it falls victim to over-hyping, and your expectations will never recover, it's a film which should be commended for its bravery, its brilliantly simplistic direction and unwavering faith in its cast. Horrors should be divisive and so, for the same reasons I adored "mother!," even though I might sit on the opposite side of the fence, "Hereditary" still deserves recognition.
4. Annihilation
Netflix is seriously upping their feature film game in recent years, and though prestige pics were their vehicle to credibility, it will be films like "Annihilation" which stick with us. While it received a theatrical release in the US, over here in the UK, Netflix took up the responsibility of making sure this film got seen by international audiences and I'm so glad that they did. Starring Natalie Portman in an uncharacteristically sci-fi turn, the trippy dimension-bending drama should be enjoyed sober, or it may just send you crazy.
3. Avengers: Infinity War
Marvel has spoiled us this year, not least with the fourth highest grossing movie of all time in "Avengers: Infinity War." Bringing every character in the MCU together for an epic showdown with Thanos, the movie is the beginning of the end of the last decade of Marvel movies, and it clearly intends to go out in style. With no expense spared and a fearless narrative that leaves us desperate for part two, it's no run-of-the-mill blockbuster and deserves to be seen on the big screen.
2. Deadpool 2
2018 is the year when superhero movies took a turn for the better, and one prime example of this is "Deadpool 2." Ryan Reynolds, returning as everyone's favorite vigilante, gave us a lot of the same with a touch of character development to perfectly set up another few years of r-rated Marvel mayhem. Building on the first, its introduction of a strong supporting cast, including anti-hero Josh Brolin, made for a wonderful ensemble. The jokes may feel tired to some of you, but this film has to go down as one of the year's best sequels so far.
1. A Quiet Place
One of the most surprising treats of the year was John Krasinski's "A Quiet Place" – with very little hype (At least on this side of the pond), this horror ironically showcases the importance of a film's sound design and utilizes it to full effect, creating edge-of-your-seat suspense throughout. Make no mistake, however, as Krasinski transforms a solid screenplay into truly compelling cinema, knowing when to shock and when to tease, balancing exposition perfectly with action and creating one of the best horrors of the decade. If "Get Out" was good enough to earn multiple Oscar nominations, this should by all accounts win all the sound awards at least.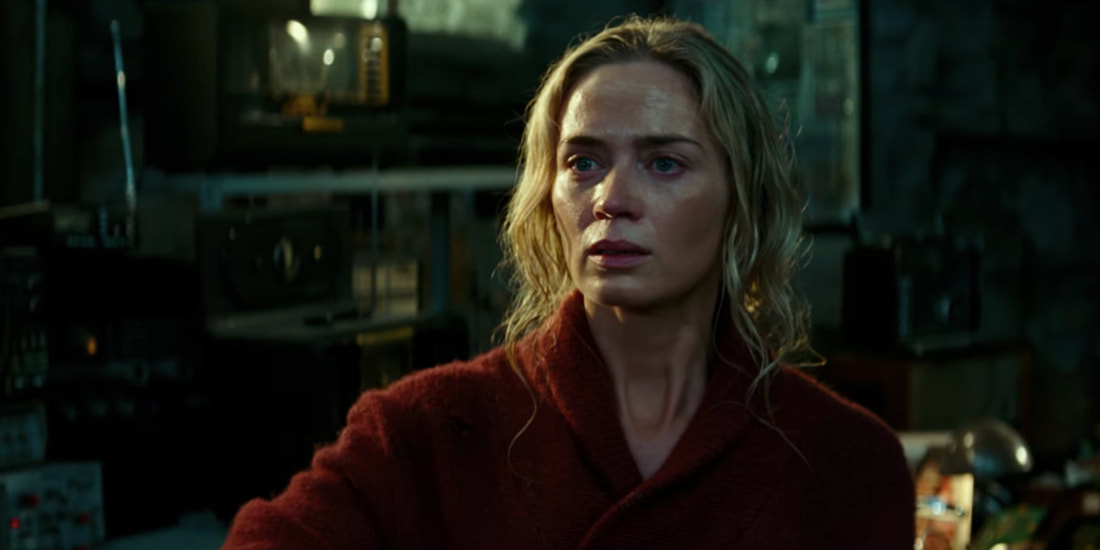 ​5. The Commuter
"The Commuter" is a brilliantly paced action-thriller film that has been forgotten about. Liam Neeson gives a stellar performance that we rarely see him give nowadays. The story is thrilling and told in such a manner that it constantly keeps you guessing where it will move to next. Jaume Collet-Serra's direction is crisp and sharp that it is possibly his most visually pleasing film to date.
4. Incredibles 2
Brad Bird's long-awaited sequel, "Incredibles 2," is just as enjoyable and memorable as the first film. The action is invigorating and flawless but not only is it a visual upgrade from the last film but it is used as a story element also. Many action films will just have fight scenes for the sake of action but "Incredibles 2" uses its action to further along the plot. Funny, heart-warming, thrilling, "Incredibles 2" is just as amazing as the first film.
3. A Quiet Place
John Krasinski's sophomore film "A Quiet Place" is an excellently made horror film that exceeds in its execution of jump scares as well as the way it builds tension. Each moment is meant to build anticipation into one terrifying moment which works very well with the story of the film about this family fighting to survive and combat the nature of sound. Krasinski creates a tense and violent atmosphere with this film that works on just about every level.
2. Avengers: Infinity War
"Avengers: Infinity War" is the culmination of the past ten years of what Marvel Studios has been working on. Not only are the stakes raised tenfold but the emotion feels more real than ever. We have been with these characters for so long that we have real feelings for them so to see them go through this kind of pain is heart-wrenching. Josh Brolin is the MVP of the film and gives a downright stunning performance as the titan Thanos and I cannot wait to see how Marvel plans to wrap up this story in 2019.
1. Hereditary
Ari Aster's directorial debut is a petrifying and soul-shaking one. It taps into something that is not only terrifying but emotionally tiring as well. The visual approach is done with nuance and is downright methodical in its haunting imagery and pleasing aesthetic. "Hereditary" also features an awards-worthy performance from Toni Collette. She is brilliant and gives quite possibly the best performance of her career which could see her landing a Best Actress nomination later this year.
5. Deadpool 2
I never imagined a sequel of any caliber could make its way to a Top list of films, but in true Wade Wilson fashion, "Deadpool 2" came along and effed that all up. Ryan Reynolds has proven, twice now, that breaking the 4th wall can be a riotous addition to any film's bag of tricks. "Deadpool 2" makes everyone feel like they're part of the joke, while simultaneously managing to make itself the butt of every joke. Its unapologetic farce and frothy sense of adventure harkens back to its predecessor, but "Deadpool 2" is paving new ground away from its origins. Frolicking in themes of depravity, injustice, and masochism is this film's bread and butter, and I wouldn't have it any other way.
4. Black Panther
Marvel rarely delivers bad cinema, but you could say that in recent years, the amount of revolutionary comic book releases have dwindled. This changed, literally overnight, with Ryan Coogler's "Black Panther." Muscular and bold in everything from its African landscape to its Kendrick Lamar led soundtrack, "Black Panther" did not come to simply ring the doorbell of cinematic equality- it came with a battering rod and knocked the whole wall down. Never again can critics, producers, or studios say that releasing a minority-led blockbuster would reduce audience attendance and revenue. Coogler accomplished what so many of us have been begging to see for years- an exhilarating action-packed ride that challenges notions of discrimination with every "Wakanda Forever" cheer.
3. Revenge
Coralie Fargeat's debut thriller "Revenge" is a necessary piece of collateral in any #MeToo movement toolbox. , is one film that hasn't received quite the attention or recognition that it deserves, possibly due to it technically being a foreign film. However, the French dialogue is subpar to the visceral physicalities present, both from a performance and cinematography standpoint. Matilda Lutz is electric, unembellished, and voracious as Jen, the not-so-damselled damsel. I still stand by my original comments from the review: "Revenge" will grab your preconceived notions of nudity, horror, and damsels by the throat and wring them out to dry. It's a bloodthirsty battlecry to every wronged woman who would love nothing more than to seek revenge. Beware- it definitely does get bloody.
2. A Quiet Place
"A Quiet Place" broke boundaries. Director and actor John Krasinski torched the previous notion of an acceptable horror film with this cinematic endeavor. He juxtaposed a thrilling storyline with undertones of familial protection and the sacrifices it takes to survive. What could be considered a silent film, "A Quiet Place" managed to keep tensions high and emotions strong with no more than a few words of dialogue. Kransinski and his costar (and real-life wife) Emily Blunt, are magnetic to watch, and their on-screen children follow suit. It's a must-see film for horror enthusiasts and the general movie-goer. You'll be on the edge of your seat from start to finish.
1. Isle of Dogs
Wes Anderson's "Isle of Dogs" stuck to me in a way I didn't expect. I knew I'd like it; it doesn't get much better than stop-motion and dogs. However, I didn't think I'd love it as whole-heartedly as I do. "Isle of Dogs" tells the story of Atari and his new canine pals as he treks across a wasteland in search of his lost guard dog, Spot. Anderson's newest film sparked controversy with ideas of cultural appropriation, but I saw it as a homage to the Japanese culture and a whimsical story of man's truest and most loyal best friend. High-class humor that will reach any audience and cinematography that luxuriates in detail make "Isle of Dogs" my top film of 2018 so far. Peaked your interest? Listen to me bark (pun intended) on about the film for an hour in our Podcast review.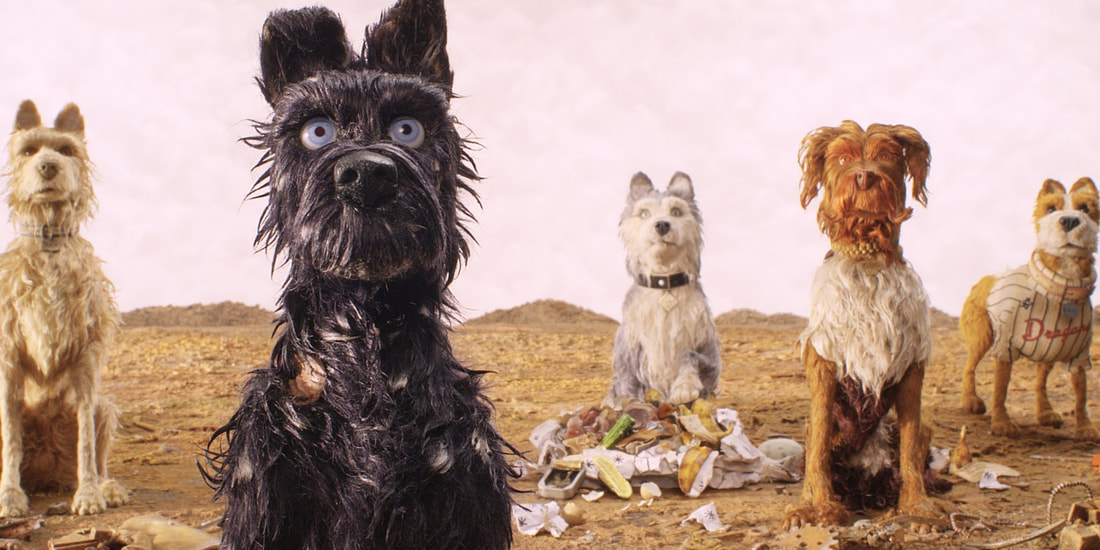 5. Ready Player One
I'm sincerely shocked at how much fun I had with "Ready Player One." It's far from perfect, with many story points and character issues we could talk about, but I know one thing for certain: I had a blast watching this film. Over the top in all the right ways, filled with incredible visuals. It's a fantastical mix of classic Spielberg adventure with new and innovative imagery. The film may not tap into deep themes or anything like that, but it's completely exhilarating from beginning to end.
4. You Were Never Really Here
Truly relentless and brutal, it never settles into a comfortable place. This is the type of movie that haunts you, sinking into your bones so you can't quite shake it. Joaquin Phoenix leads with a shatter and powerful performance, his best in years. It's a tough watch, but it's a highly effective psychological thriller. Often uncomfortable, but often moving as well. "You Were Never Really Here" is a truly visionary film.
3. Hearts Beat Loud
"Hearts Beat Loud" is an irresistibly charming film that radiates authenticity. Infectious songs and honest performances flesh out a simple story. Still, the story may be simple, but the emotions hit every right note. Clemons and Offerman make for a great pair, and their relationship makes the film soar. This is a wonderful movie filled with excellent music. And I'll have the album on repeat for a month.
2. Won't You Be My Neighbor
This is a very special film. It's the type of movie that makes you want to be a better person. It's honest and empathetic, just like Mr. Rogers himself. "Won't You Be My Neighbor" doesn't just honor the man, it exudes the same love for humanity that Rogers would've wanted. It gives us his history, but also a look inside his unique personality. I cried multiple times, moved at how genuine Rogers' love for people was. Watch this film, sure, but learn how to love like that too.
1. American Animals
"American Animals" blends narrative and documentary in a unique and profound way. It's a heist film that feels so real and truly relatable. The entire cast is pitch perfect, and Evan Peters has never been better. This film is gripping, hilarious, and so inventive. It kept me on the edge of my seat from beginning to end. Brilliant editing helps sell the story but also sells what drove the heist in the first place: the need to mean something. "American Animals" worked for me on every level.​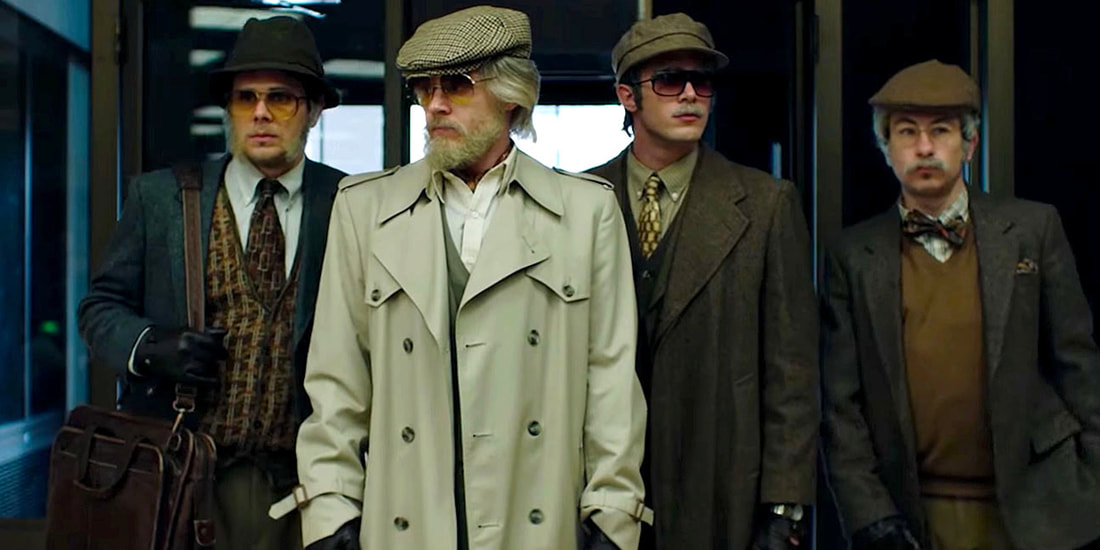 5. Paddington 2
I didn't see the first "Paddington" film until the release of its sequel in theaters, and while I very much enjoyed the inaugural outing, I wouldn't say I was completely won over by it. I am happy to report that its successor, "Paddington 2," managed to win me over a great deal more. It certainly has the same amount of fanciful charm that the first film had, but it also manages to capture those elements in a much more distilled fashion. The film exudes charm in every frame, and more importantly tones down the slapstick that brought its predecessor down a few notches. Most of the returning cast are well suited like before (full disclosure: I am a huge Ben Whishaw stan), but it is Hugh Grant, in his BAFTA-nominated performance, that has the best chance to shine with his playful energy. Few films this year will fill you with a sense of joy and delight quite like this one.
4. Blockers
Many great films fall victim to misguided marketing, which is a shame because it often steers people away from discovering something truly special because it's been delivered in such an off-putting lens. I completely understand why those who saw the trailers to "Blockers" would have assumed another mediocre, raunchy teen sex comedy was on display and steered clear. If you are one of those people, I implore you to give this film a look. Between the butt chugging and kinky sex games is actually an endearing, progressive message about the nature of parenting and how the evolution of that relationship with children grows and exposes such complicated feelings. It certainly doesn't shy away from the crass, but there's so much more here than just tasteless jokes. It's got that too but offers a lot more. Also, it's just about the funniest film I've seen all year.
3. Isle Of Dogs
I will be the first to admit that I am not the biggest Wes Anderson fan. There have been a few gems in his work that I've responded to ("Rushmore" and "Moonrise Kingdom" being my favorites), but overall the heavily controlled nature of his work has left me rather distant. Which is why I was so surprised to be as moved as I was with his latest film, "Isle Of Dogs." There is still the trademark aesthetics that mark all of Anderson's films, but there is also an emotional core that I have felt personally eluded his other pieces. The voice cast sells this as well, leading all the elements to create a story that is completely enthralling. I understand the complaints about the film's perspective, and admittedly I am not the critic to answer such calls. What I can say is that few of Anderson's have engaged me quite like this one.
2. Lean On Pete
Ever since I saw Andrew Haigh's debut feature "Weekend" seven years ago, I knew immediately that I would become indebted to this filmmaker. "45 Years" was another strong entry into his filmography but "Lean On Pete" proved to work on me in an even more profound sense. What I find so endearing about Haigh's direction is not only the serene tranquility he brings to every scene but also how lived in every moment feels. There's a real "fly on the wall" quality to his storytelling, leaving the audience to quietly drop in on these characters that are fleshed out and authentic. Charlie Plummer carries the film well, and there's a good number of supporting actors to shine also, including an endearing turn by Steve Buscemi. Whatever Andrew Haigh continues to do in the future, I will eagerly await it as always.
1. American Animals
There's been a lot of solid films throughout the year, but none of them had quite an effect on me quite like "American Animals." Director Bart Layton, known mostly in the realm of cinematic documentaries, makes his narrative feature debut with this stylish caper about four college kids and their plan to steal a lucrative, rare book from their local college. But Layton crafts a film with much deeper layers than a millennial Ocean's spin. What's presented is a story about the despair of one's identity and the malleability of truth and perspective. Brilliantly constructed with a unique style that blends narrative and documentary storytelling, much like Layton's previous documentary "The Imposter," the film keeps the audience guessing not only where this plot will turn but also just how we are to feel about these characters at any given time. A well-rounded ensemble delivering solid performances aids in this endeavor as well. This is certainly one of the most singular artistic achievements I've seen recently, and my pick for the absolute best films of the year so far.
So what do you think of our lists? Are there some films missing? What are your top 5 favorite films of 2018 so far? Be sure to let us know in the comments below and be on the lookout for Top 10 lists from more of our team tomorrow!
You can follow Matt and hear more of his thoughts on the Oscars and Film on Twitter at @NextBestPicture