Here we are, a year later, back home again for another virtual Sundance Film Festival. While it's a bummer not to be in person again, last year's festival ran the smoothest out of all of the at-home film festivals and provided a fantastic opportunity for many to cover a festival they usually wouldn't have been able to do under normal conditions. The team at Next Best Picture is eager and prepared to cover (hopefully) nearly every film featured in this year's lineup. Amy Smith, Cody Dericks, Ema Sasic, Nicole Ackman, Sara Clements, Tom O'Brien, Will Mavity, Zach Gilbert, and I will all be covering the festival in one way or another starting tomorrow and until the festival concludes on January 30th. We have compiled down below thirty films, in alphabetical order, that we are most excited to watch.
892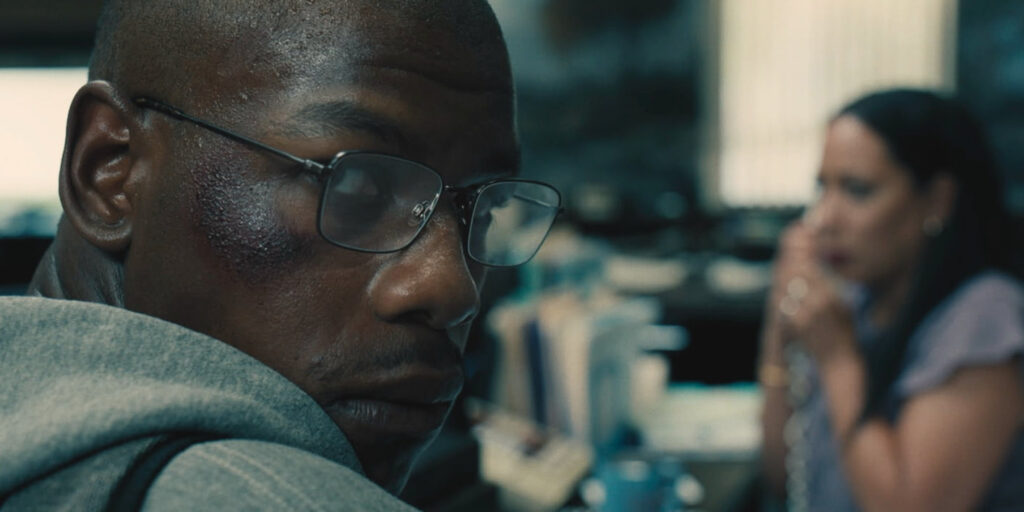 PLOT:When Brian Brown-Easley's disability check fails to materialize from Veterans Affairs, he finds himself on the brink of homelessness and breaking his daughter's heart. No other options, he walks into a Wells Fargo Bank and says "I've got a bomb."
DIRECTOR:Abi Damaris Corbin
WRITER: Kwame Kwei-Armah
CAST: John Boyega, Michael Kenneth Williams, Nicole Beharie, Connie Britton, Olivia Washington & Selenis Leyva
SECTION: U.S. Dramatic Competition
WHY WE'RE EXCITED: I am an absolute sucker for taut hostage negotiation thrillers like "Dog Day Afternoon." Now you take one of those, and you include a heartbreaking message about how America discards its PTSD-riddled veterans, and you cast John Boyega, Nicole Behari, and the late Michael K. Williams in it? How could I not be hyped? The film has also assembled an impressive below-the-line team, including cinematographer Doug Emmett ("Sorry to Bother You" & "I Care A Lot") and composer Michael Abels ("Us" & "Get Out"). Put all of these elements together, and you have probably one of the most explosive films at the festival this year.
​- Will Mavity
After Yang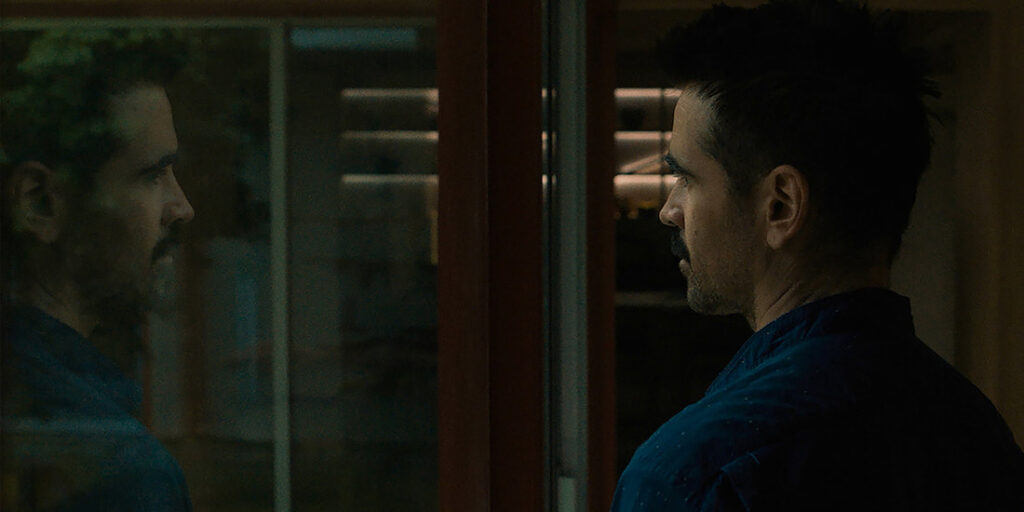 PLOT: In the near future, a father and daughter try to save the life of Yang, their beloved robotic family member.
DIRECTOR: Kogonada
WRITER: Kogonada
CAST: Colin Farrell, Jodie Turner-Smith. Justin H. Min, Malea Emma Tjandrawidjaja & Haley Lu Richardson
SECTION: Spotlight
WHY WE'RE EXCITED: Every year, what I find most astonishing about the Sundance festival is how its programmers manage to round up a collection of films taking on subjects about which I know little (and sometimes care even less), yet make me hungry to see them. Among the most delicious-looking items on the 2022 menu is Kogonada's sci-fi drama "After Yang," starring Colin Farrell. As a fan of low-key sci-fi ("Ex Machina" is my gold standard), the promised blend of smarts and emotion (plus the fact that it is Kogonada's follow-up to his terrific 2017 debut "Columbus") makes "After Yang" festival catnip for me. The positive reviews from last year's Cannes Film Festival only help fuel the desire to see it.
​- Tom O'Brien
Alice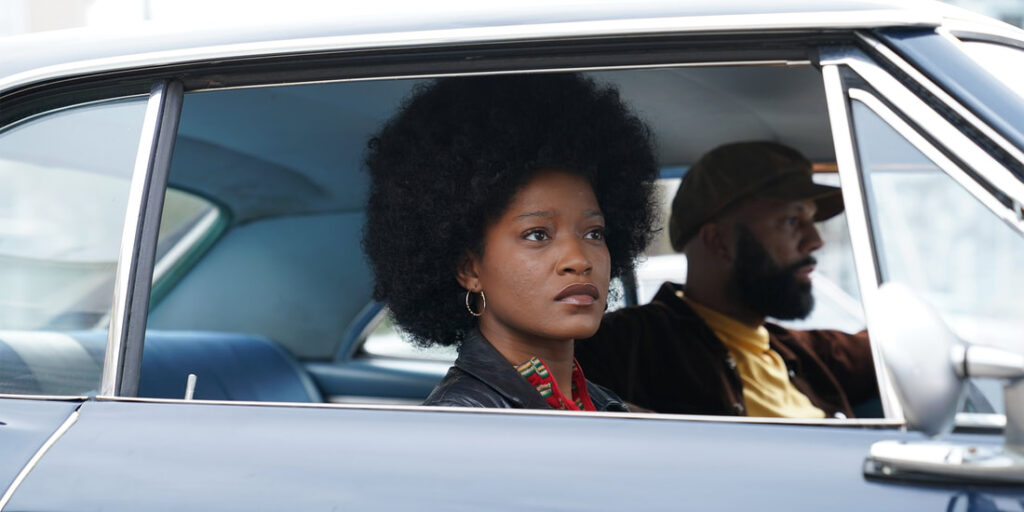 PLOT: When a woman in servitude in 1800s Georgia escapes the 55-acre confines of her captor, she discovers the shocking reality that exists beyond the treeline…it's 1973. Inspired by true events.
DIRECTOR: Krystin Ver Linden
WRITER: Krystin Ver Linden​
CAST: Keke Palmer, Common, Jonny Lee Miller & Gaius Charles
SECTION: U.S. Dramatic Competition
WHY WE'RE EXCITED: ​I must say, I'm pretty interested in Krystin Ver Linden's "Alice," starring Keke Palmer, which has a logline that calls to mind 2020's "Antebellum" with its controversial third act twist. Hopefully, this will fare better than that film did. Still, from the sounds of it, Linden already seems to have a much stronger grasp on this subject matter, and I'm always here for another starring role for Ms. Palmer.
AM I OK?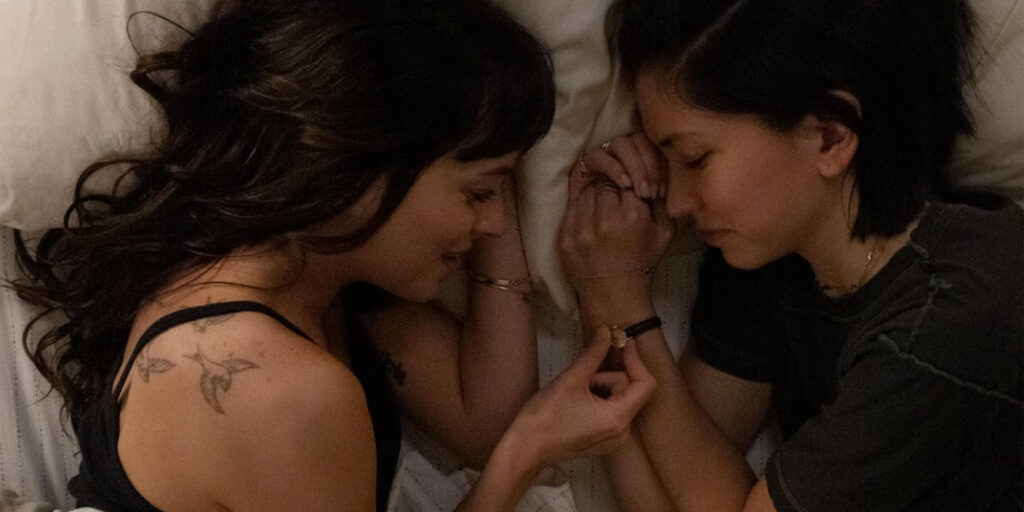 PLOT: Lucy and Jane have been best friends for most of their lives and think they know everything there is to know about each other. But when Jane announces she's moving to London, Lucy reveals a long-held secret. As Jane tries to help Lucy, their friendship is thrown into chaos.
DIRECTORS: Stephanie Allynne & Tig Notaro
WRITER: Lauren Pomerantz
CAST: Dakota Johnson, Sonoya Mizuno, Jermaine Fowler, Kiersey Clemons, Molly Gordon & Sean Hayes
SECTION: Premieres
WHY WE'RE EXCITED: ​As a member of the LGBTQ+ community, I'm always seeking out stories that touch on that specific experience. In many cases, queer films are shot through a straight lens, and with many queer stories involving women, they're often male. This isn't necessarily a bad thing. Many queer stories shot through those lenses are still good, but it's so refreshing to see a film that's shot through the lens of someone's own life experience. The film is directed by Stephanie Allynne and Tig Notaro (who are married in real life), so I expect a candid, humorous, and relatable narrative. Plus, Dakota Johnson is playing a character who likes women. What more could you want?!
Brainwashed: Sex-Camera-Power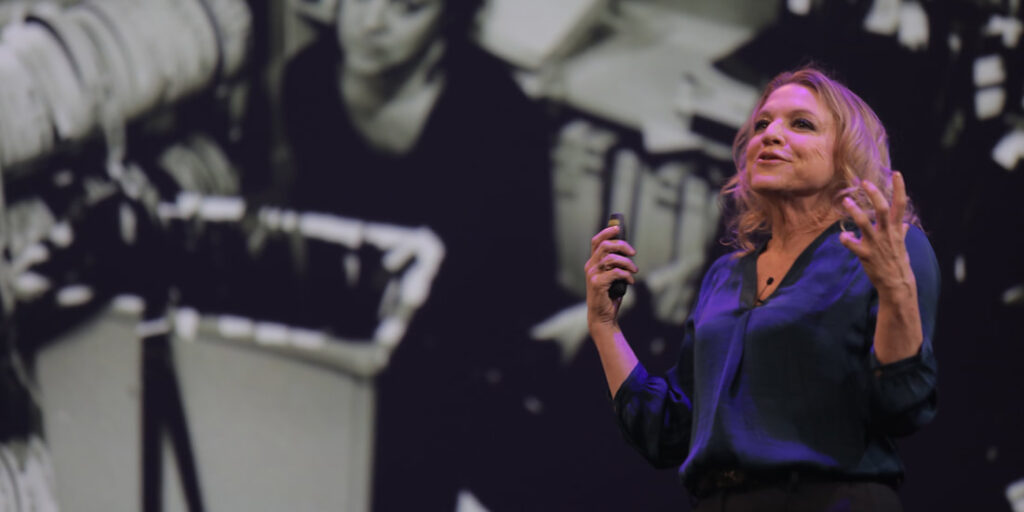 PLOT: Based on Nina Menkes' acclaimed talk "Sex & Power: The Visual Language of Cinema", a mesmerizing journey into how shot design intersects with the twin epidemics of sexual abuse/ assault and employment discrimination against women. Containing over 175 film clips, this will unalterably change the way we view and make movies.
DIRECTOR: Nina Menkes
WRITER: Nina Menkes
CAST: Documentary
SECTION: Premieres
WHY WE'RE EXCITED: ​As a female film student in her final year of university studies, I am very much looking forward to the analytical approach that "Brainwashed: Sex-Camera-Power" seems to be taking with the subject matter. With the documentary delving into over three decades of film from the 1980s to today, I am hoping this in-depth look paints a picture of the female gaze in modern culture and shows the struggles that women still face entering the industry to this day.​
​- Amy Smith
Call Jane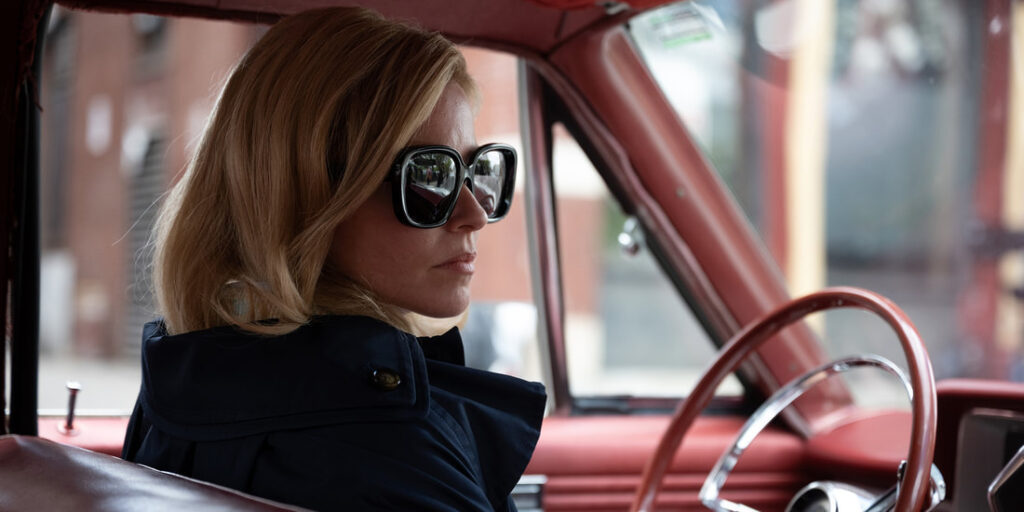 PLOT: Chicago, 1968: after having a life-saving secret abortion, a suburban housewife seeks to give women access to healthy and safe abortions through an underground collective of women known as "Jane."
DIRECTOR: Phyllis Nagy
WRITERS: Hayley Schore & Roshan Sethi
CAST: Elizabeth Banks, Sigourney Weaver, Chris Messina, Kate Mara, Wunmi Mosaku & Cory Michael Smith
SECTION: Premieres
WHY WE'RE EXCITED: ​There are so many aspects of "Call Jane" that drew me to it. The story of the Janes, an underground group of women who provided clandestine abortion services before they were legal, is powerful on its own. With nowhere else to turn to, the Janes changed so many women's lives and helped them when they needed it the most. On top of this incredible story, the cast of "Call Jane" is just as impressive. Elizabeth Banks, Sigourney Weaver, Kate Mara, Wunmi Mosaku, and Chris Messina lead the film, and knowing their previous work, there's no doubt they won't make movie magic together. Not to mention, Phyllis Nagy, the writer behind "Carol," is taking the directing reigns. "Call Jane" might be one of the most riveting films at Sundance this year.​
Cha Cha Real Smooth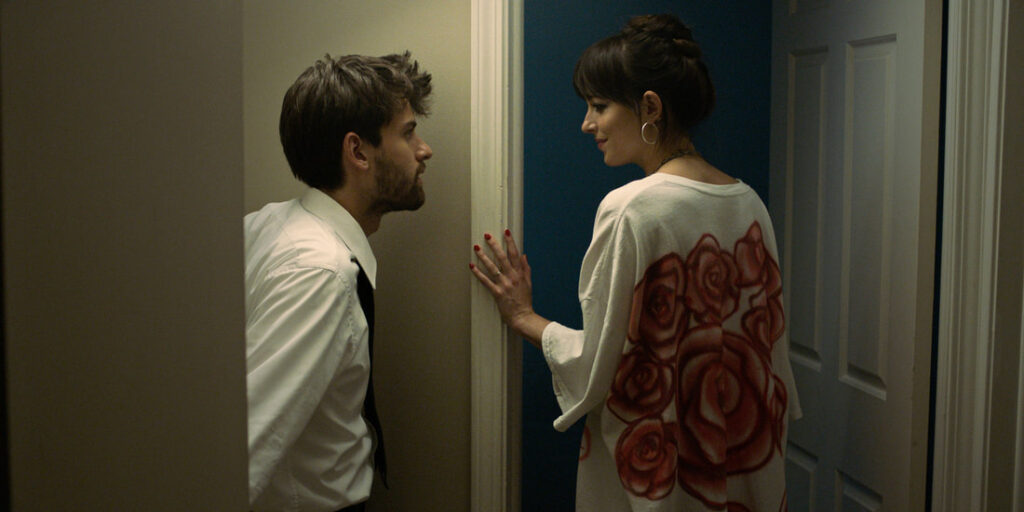 PLOT: A directionless college graduate embarks on a relationship with a young mom and her teenage daughter while learning the boundaries of his new bar mitzvah party-starting gig.
DIRECTOR: Cooper Raiff
WRITER: Cooper Raiff
CAST: Dakota Johnson, Cooper Raiff, Vanessa Burghardt, Evan Assante, Brad Garrett & Leslie Mann
SECTION: U.S. Dramatic Competition
WHY WE'RE EXCITED: ​My most anticipated film of the fest has to be "Cha Cha Real Smooth," and if you've seen writer-director Cooper Raiff's first feature film – 2020's "Shithouse" – you'll know exactly why. His stripped-down but still skillfully structured and sensitively sincere writing is irresistibly charming. There's something he "gets" about the malaise of your mid-20s that few artists can so authentically capture. And, with the always delightful Dakota Johnson starring alongside him, how could a "Suspiria" stan (and "Fifty Shades" supporter – fight me) like me *not* be excited? ​
Downfall: The Case Against Boeing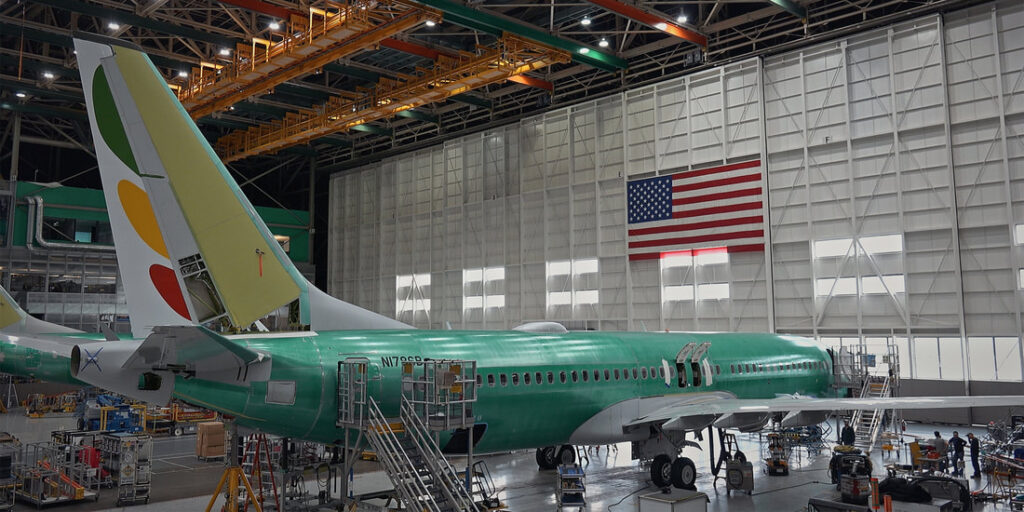 PLOT: An investigation of the two Boeing 737 MAX crashes that killed 346 people, exploring both the root causes and the human cost. At once a chilling portrait of a crumbling corporate culture and a fierce indictment of Wall Street's corrupting influence.
DIRECTOR: Rory Kennedy
WRITERS: Mark Bailey & Keven McAlester
CAST: Documentary
SECTION: Premieres
WHY WE'RE EXCITED: ​Netflix always produces engaging documentaries filled with riveting filmmaking and a ton of detail. I expect "Downfall: The Case Against Boeing" to be no different. I remember hearing about these plane crashes on the news but being a tepid flyer, I'm worried this investigative documentary will put me off from wanting to fly all-together. At the very least, hopefully it will give us some insight into what we should be watching out for when it comes to flying safety measures.
Dual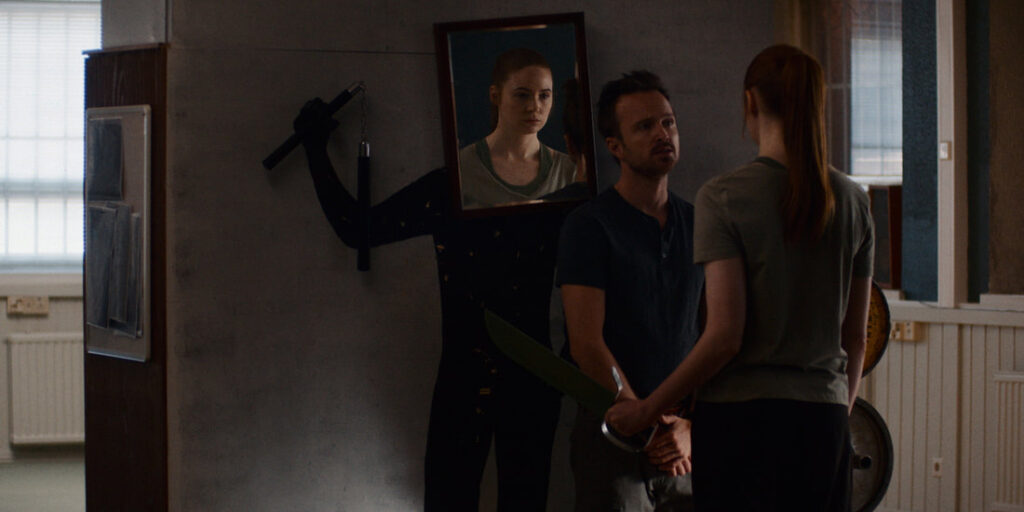 PLOT: After receiving a terminal diagnosis, Sarah commissions a clone of herself to ease the loss for her friends and family. When she makes a miraculous recovery, her attempt to have her clone decommissioned fails, and leads to a court-mandated duel to the death.
DIRECTOR: Riley Stearns
WRITER: Riley Stearns
CAST: Karen Gillan, Aaron Paul & Beulah Koale
SECTION: U.S. Dramatic Competition
WHY WE'RE EXCITED: ​I was very impressed by Riley Stearns' "The Art of Self-Defense," which I said is like "'Suspiria' but with karate." As someone who did Taekwondo, I was fascinated by how he twisted martial arts into a satire about hypermasculinity with horror elements and deadpan humor. I expect to be equally impressed with "Dual," which sounds like a "Black Mirror" episode, and how he spends his signature deadpan satire with the sci-fi genre. And ever since I saw Karen Gillian's horror short, "The Hoarding," where she also stars, I've wanted to see her in more genre films.​
Emergency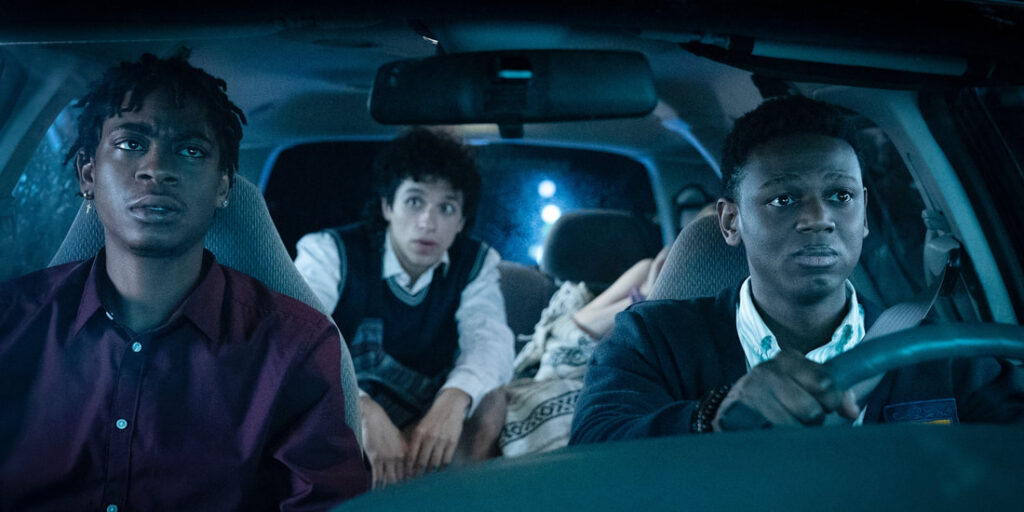 PLOT: Ready for a night of partying, a group of Black and Latino college students must weigh the pros and cons of calling the police when faced with an unusual emergency.
DIRECTOR: Carey Williams
WRITER: KD Davila
CAST: RJ Cyler, Donald Watkins, Sebastian Chacon & Sabrina Carpenter
SECTION: U.S. Dramatic Competition
WHY WE'RE EXCITED: ​I love the premise for this one. The inciting incident is mysterious but the fallout sounds like it will be grounded in a reality that is uncomfortably relatable. I have a queasy feeling this will be an anxiety-fueled good time. RJ Cyler has been turning in great performances since "Me Early And The Dying Girl" and most recently impressed audiences with "The Harder They Fall" and I'm intrigued to see where his career will go next.
​- Matt Neglia
Emily The Criminal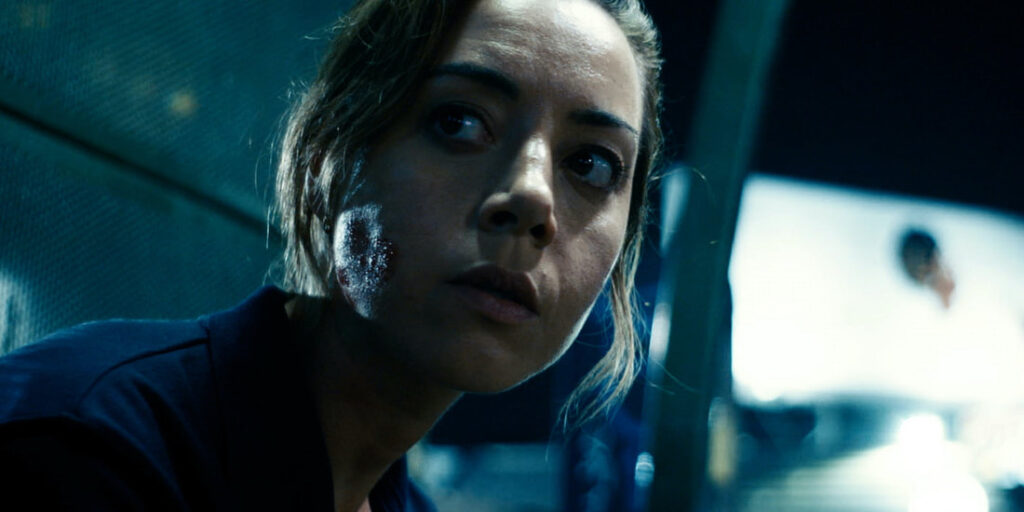 PLOT: Down on her luck and saddled with debt, Emily gets involved in a credit card scam that pulls her into the criminal underworld of Los Angeles, ultimately leading to deadly consequences.
DIRECTOR: John Patton Ford
WRITER: John Patton Ford
CAST: Aubrey Plaza, Theo Rossi, Megalyn Echikunwoke & Gina Gershon
SECTION: Premieres
WHY WE'RE EXCITED: ​If there's a movie starring Aubrey Plaza, I'm instantly sold. And as the film's title suggests, she's going to get herself in a bit of trouble. Many of Plaza's previous roles have been rooted in comedy, and I've loved them all. With "Emily the Criminal," I'm excited to see her dip her toes into something new, which has her diving into black market capitalism and committing who knows how many levels of fraud. I'm sure there will be plenty of funny moments in this movie too, but this sounds like a welcome change on paper.​
The Exiles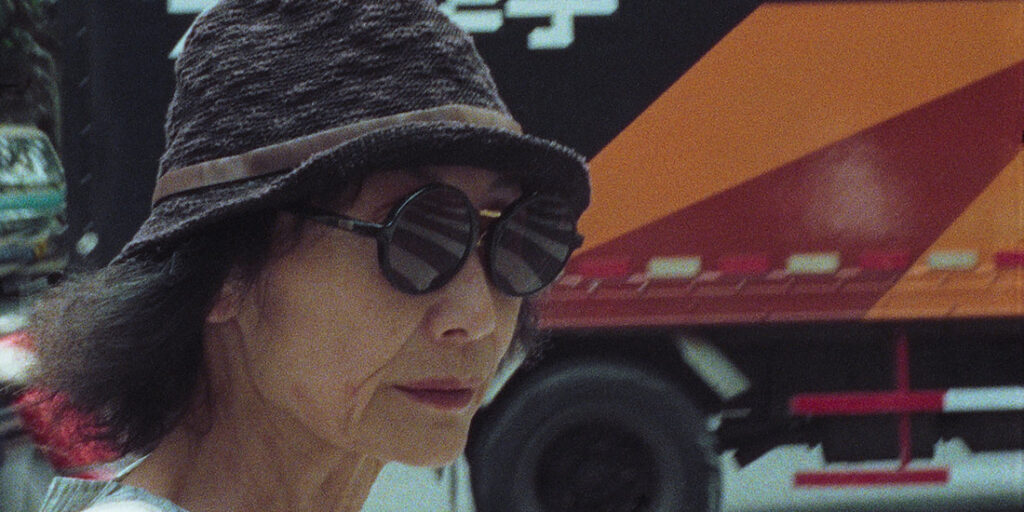 PLOT: Documentarian Christine Choy tracks down three exiled dissidents from the Tiananmen Square massacre, in order to find closure on an abandoned film she began shooting in 1989.
DIRECTORS: Ben Klein & Violet Columbus
WRITERS: Ben Klein & Violet Columbus
CAST: Documentary
SECTION: U.S. Documentary Competition
WHY WE'RE EXCITED: ​On a personal note, I've met, interacted, (occasionally drank with) and talked film with Academy Award-nominated filmmaker Christine Choy at various events and parties in New York City. I know what an exciting, fiery, knowledgable and fascinating subject she can be for a documentary film. Combine that with a topic the Chinese government would very much like us to stop talking about and add an investigative element to it with Christine looking to finish a film she started in 1989 and you have my attention.
​- Matt Neglia
Fire Of Love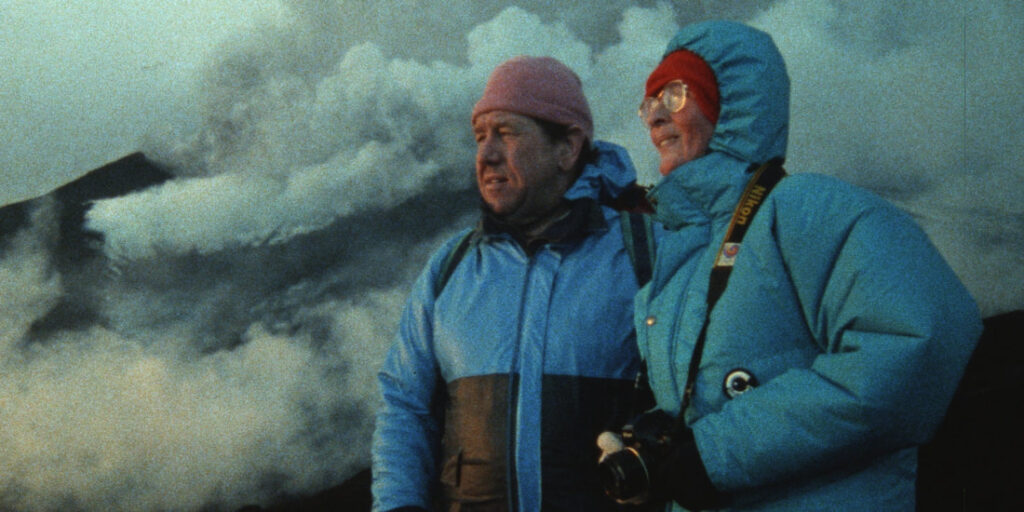 PLOT: Intrepid scientists and lovers Katia & Maurice Krafft died in a volcanic explosion doing the very thing that brought them together: unraveling the mysteries of volcanoes by capturing the most explosive imagery ever recorded. A doomed love triangle between Katia, Maurice and volcanoes, told through their archival footage.
DIRECTOR: Sara Dosa
WRITER: Sara Dosa
CAST: Documentary
SECTION: U.S. Documentary Competition
WHY WE'RE EXCITED: ​I'm expecting to cry. Narrated by filmmaker Miranda July, I wonder if this will be reminiscent of "Grizzly Man," and how its subject grew to close to the very thing that ended up killing them. I cannot wait to see some of the volcano footage as well as getting to know Katia and Maurice as their story tragically unfolds. This being the Day One documentary film holds a ton of promise and could be a great start for the festival.
​- Matt Neglia
Framing Agnes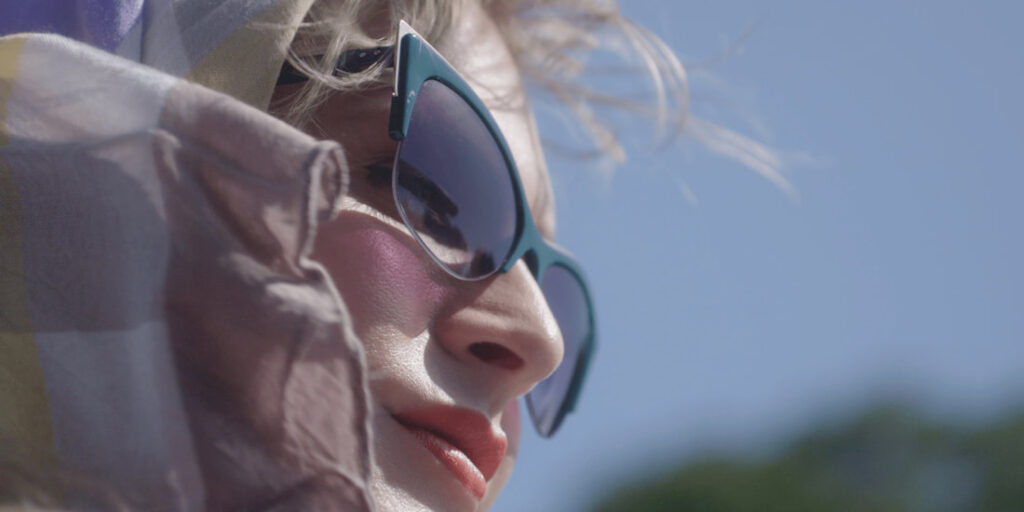 PLOT: After discovering case files from a 1950s gender clinic, a cast of transgender actors turn a talk show inside out to confront the legacy of a young trans woman forced to choose between honesty and access.
DIRECTOR: Chase Joynt
WRITER: Chase Joynt
CAST: Documentary
SECTION: NEXT
WHY WE'RE EXCITED: ​As the fight for trans rights and equality rages on in our current moment, this documentary looks to shed light on a moment in queer history that has yet to be explored in the mainstream. What's more, the method being used to tell the story sounds fascinating. Many documentaries get by on the strength of their subject rather than their filmmaking, but the way "Framing Agnes" seeks to use a talk show format should be both interesting and enlightening.​
​- Cody Dericks
FRESH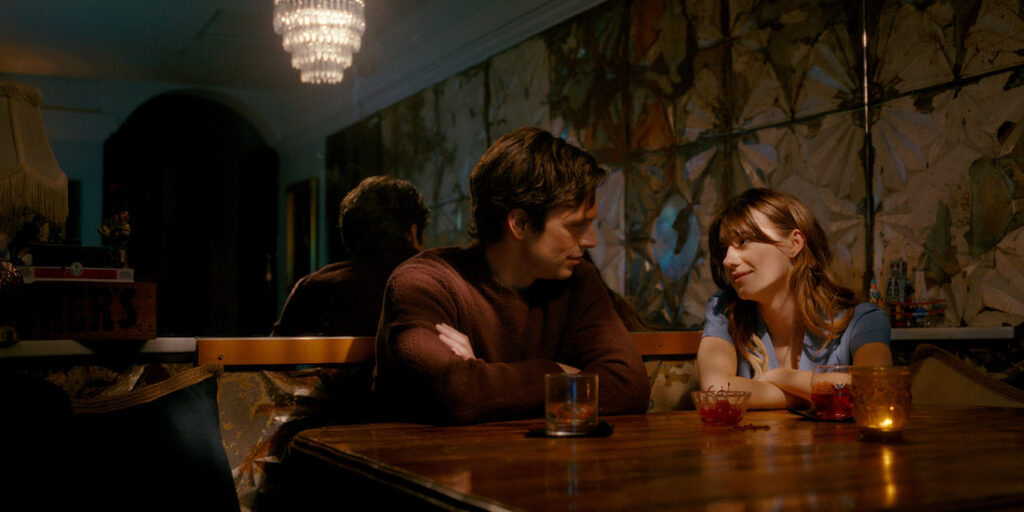 PLOT: The horrors of modern dating seen through one young woman's defiant battle to survive her new boyfriend's unusual appetites.
DIRECTOR: Mimi Cave
WRITER: Lauryn Kahn
CAST: Daisy Edgar-Jones, Sebastian Stan, Jojo T. Gibbs, Charlotte Le Bon, Andrea Bang & Dayo Okeniyi
SECTION: Midnight
WHY WE'RE EXCITED: ​"FRESH" is one of the Sundance films that everyone has already been buzzing about on the internet before the festival has even started. In a directorial debut from Mimi Cave, the thriller is a look at the horrors of modern dating, something many of us know far too well. Personally, I'm excited to see one of my favorite actors, Sebastian Stan, who always seems to pick unusual and exciting projects alongside Daisy Edgar-Jones. After watching her in "Normal People," I've been looking forward to seeing Edgar-Jones in another role to get a better sense of her range as an actress. With Adam McKay as a producer and Searchlight Pictures already purchasing it, the film seems likely to be a memorable kick-off to the Midnight section at the festival.​
Gentle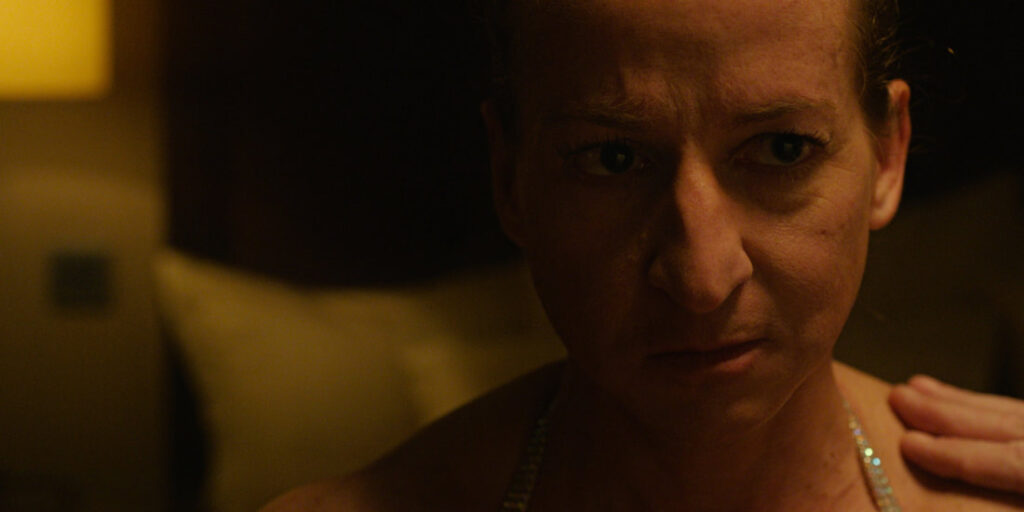 PLOT: Edina, a female bodybuilder, is ready to sacrifice everything for the dream she shares with Adam, her partner and trainer: to win the world championship. The odd love she finds on her way there makes her see the difference between her dreams and her true self.
DIRECTORS: Anna Eszter Nemes & László Csuja
WRITERS: Anna Eszter Nemes & László Csuja
CAST: Eszter Csonka, György Turós & Csaba Krisztik
SECTION: World Cinema Dramatic Competition
WHY WE'RE EXCITED: ​The plot for this one really sold me. It's rare to see stories revolve around female bodybuilders and this looks to be a gripping portrayal of one, but framed as a character study and a love story. I wonder if ​Eszter Csonka can be a breakout performer at the festival?
​- Matt Neglia
Good Luck To You, Leo Grande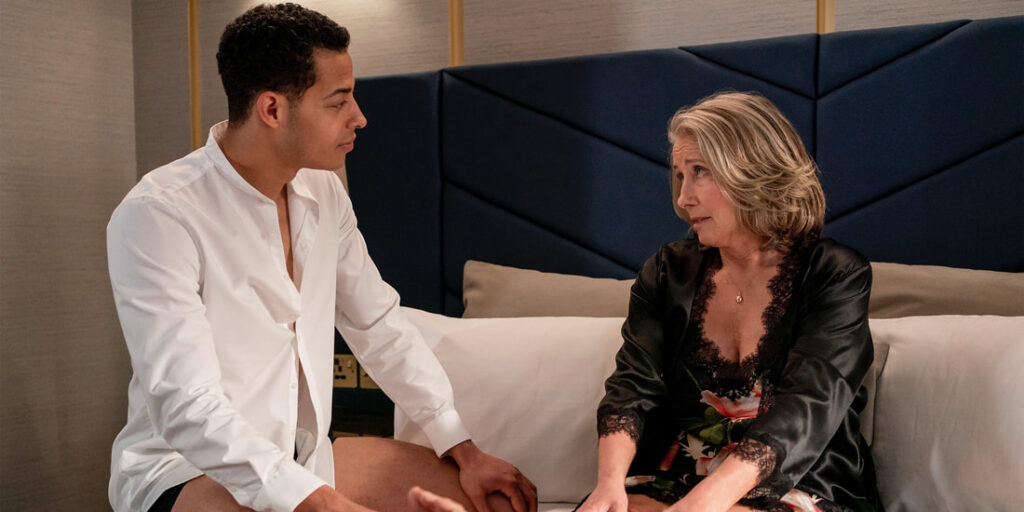 PLOT: Nancy Stokes, a retired school teacher, is yearning for some adventure, and some sex. Good sex. And she has a plan: she hires a young sex worker named Leo Grande.
DIRECTOR: Sophie Hyde
WRITER: Katy Brand
CAST: Emma Thompson & Daryl McCormack
SECTION: Premieres
WHY WE'RE EXCITED: ​"Good Luck to You, Leo Grande" sounds like an absolute blast and could be the breakout mainstream hit of the festival, much like how Emma Thompson's previous starring vehicle "Late Night" was the major acquisition title at Sundance a few years ago. Who isn't compelled to watch a sex comedy starring Emma Thompson as a 55-year-old widow looking for love? The woman can do no wrong, and with a logline that hysterical, I see no reason to doubt her now.​
Happening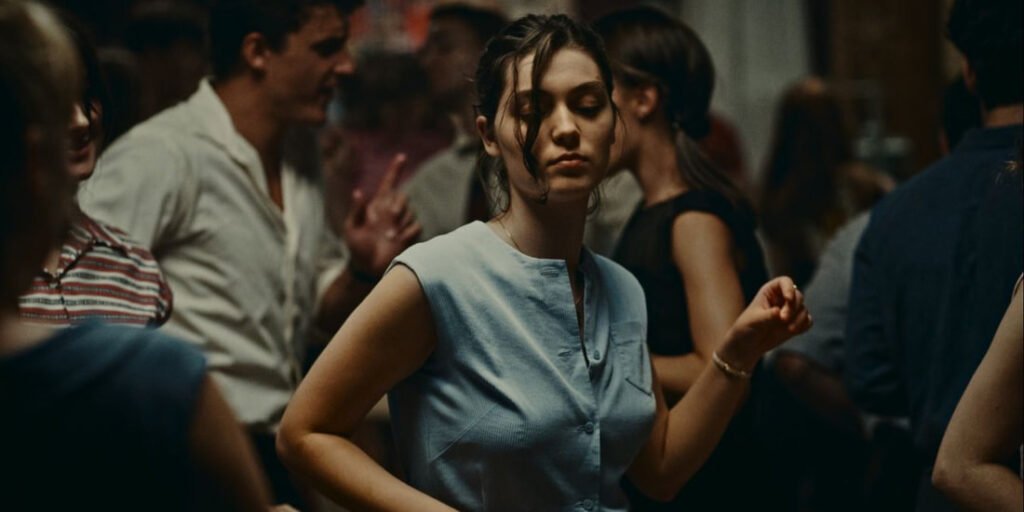 PLOT: France, 1963. Anne is a bright student with a promising future. But when she falls pregnant, she sees the opportunity to escape the constraints of her social background disappearing. With final exams approaching and her belly growing, Anne resolves to act, even if she must risk prison to do so.
DIRECTOR: Audrey Diwan
WRITERS: Audrey Diwan & Alice Girard
CAST: Anamaria Vartolomei, Kacey Mottet-Klein, Luana Bajrami, Louise Chevillotte & Pio Marmai
SECTION: Spotlight
WHY WE'RE EXCITED: ​With this film winning the Golden Lion at the 2021 Venice Film Festival and having been on the cusp of being France's selection for their International Feature category at the Oscars, I am finally excited to check out "Happening." Considering the story's narrative and the focus on an unwanted pregnancy, I am interested in how director Audrey Diwan handles this urgent and tense subject matter.​
​- Amy Smith
Honk For Jesus, Save Your Soul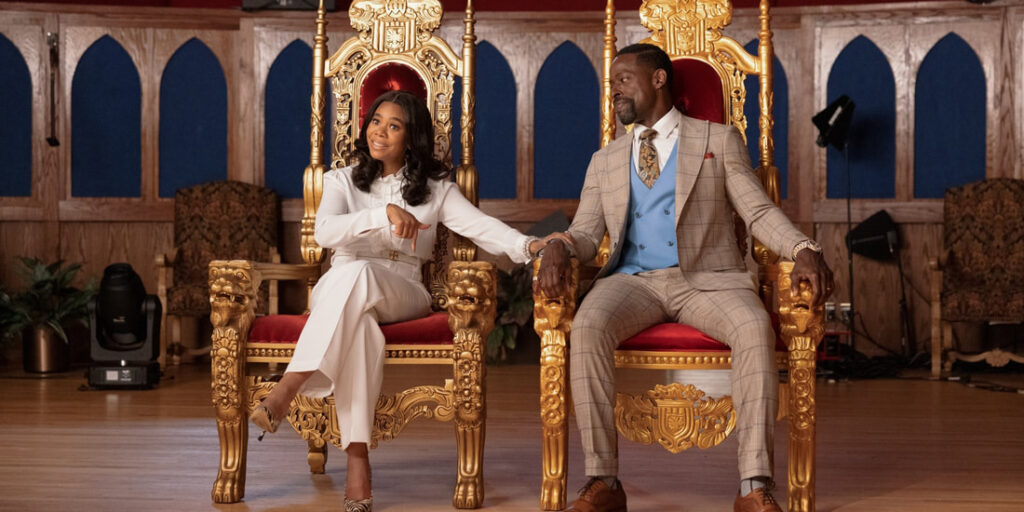 PLOT: In the aftermath of a huge scandal, Trinitie Childs, the first lady of a prominent Southern Baptist megachurch, attempts to help her pastor husband, Lee-Curtis Childs, rebuild their congregation
DIRECTOR: Adamma Ebo
WRITER: Adamma Ebo
CAST: Regina Hall & Sterling K. Brown
SECTION: Premieres
WHY WE'RE EXCITED: ​I couldn't be any eager to see twins Adamma & Adanne Ebo have taken their acclaimed 2018 short "Honk For Jesus, Save Your Soul" and adapt it into a full-length satire on phony evangelism. With Regina Hall and Sterling K. Brown leading the comedy as its stars, you better assume this is a can't miss title at this year's festival.​
The Janes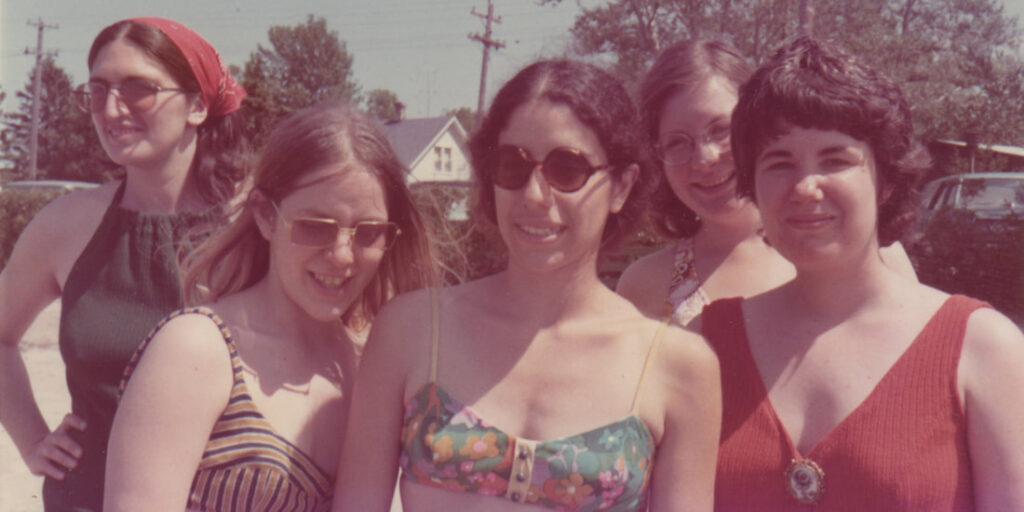 PLOT: In the spring of 1972, police raided an apartment on Chicago's South Side. Seven women were arrested. The accused were part of a clandestine network. Using code names, blindfolds and safe house
DIRECTORS: Tia Lessin & Emma Pildes
WRITERS: Tia Lessin & Emma Pildes
CAST: Documentary
SECTION: U.S. Documentary Competition
WHY WE'RE EXCITED: ​Sundance has several films centered around the topic of abortion this year, and "The Janes" looks particularly promising. Before browsing the festival catalog, I'd never heard of the Jane Collective, but I'm looking forward to learning more about it. Documentaries about the 1960s and 1970s made today are fascinating because there's still the opportunity to interview and involve people who actually were witnesses to the events, which won't be true forever. I'm particularly intrigued by "The Janes" because it's about the same group of women that the narrative film "Call Jane" is portraying. Seeing the documentary will provide context to the film in addition to being interesting in its own right.​
Last Flight Home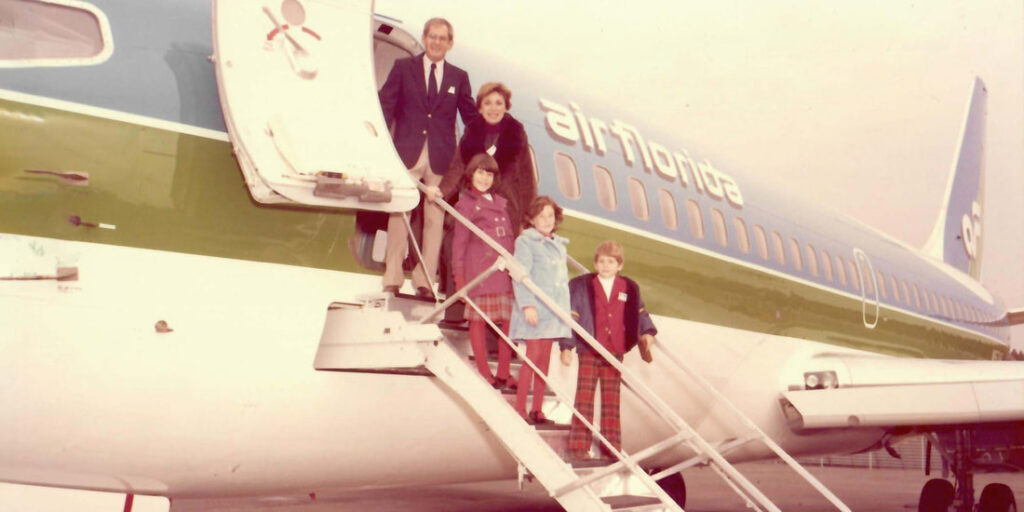 PLOT: An examination of Eli Timoner's intentional death and his family's emotional turmoil as they grapple with his decision to end his own life. The family journeys back through Eli's remarkable, painful life to discover what true love looks like and help him shed shame he's carried for forty years.
DIRECTOR: Ondi Timoner
WRITER: Ondi Timoner
CAST: Documentary
SECTION: Special Screenings
WHY WE'RE EXCITED: ​Just reading the synopsis for "Last Flight Home" is enough to make you cry. Euthanasia and assisted suicide are tough topics to discuss, and every person will take a different side. This might be one of the most intimate documentaries that I've ever seen since it focuses on such a private family matter. I can only imagine how moving the conversations will be between family members during the 15-day waiting period before they all say goodbye to Eli. This will definitely be a hard watch, but necessary nonetheless to better understand the topic.​
Living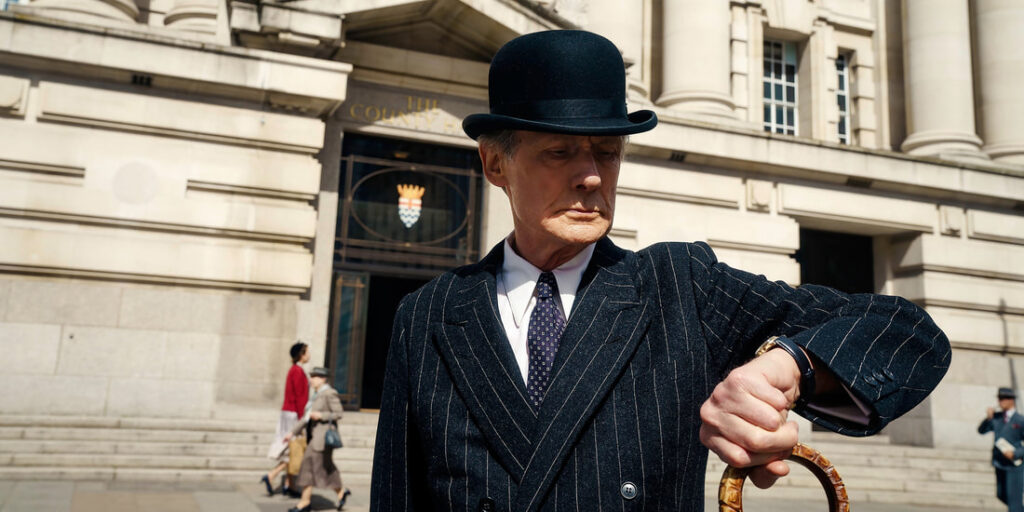 PLOT: In 1952 London, veteran civil servant Williams has become a small cog in the bureaucracy of rebuilding England post-WWII. As endless paperwork piles up on his desk, he learns he has a fatal illness. Thus begins his quest to find some meaning in his life before it slips away.
DIRECTOR: Oliver Hermanus
WRITER: Kazuo Ishiguro
CAST: Bill Nighy, Aimee Lou Wood, Alex Sharp & Tom Burke
SECTION: Premieres
WHY WE'RE EXCITED: ​The absolute legend that is Bill Nighy has long been an indispensable staple of British ensemble pieces. I get excited every single time his name shows up in the credits. He's emerged as one of the MVPs of the stacked casts of ensemble films like "Love Actually," "About Time," and the "Pirates of the Caribbean" trilogy. He can be equal parts hilarious, heartbreaking, and frightening in any given role. Despite this, he has had precious few opportunities to really shine as a leading man. "Living" hopes to change that. Adapted from Akira Kurosawa's "Ikiru" by Pulitzer Prize-winning writer Kazuo Ishiguro ("The Remains of the Day") and directed by Oliver Hermanus, who showed promise with last year's "Moffie," Nighy gets to play a man embracing his final year of life as the first time he actually starts to live. It sounds heartbreaking and will give Nighy the chance to shine at the forefront with those acting chops we always get to enjoy in the background. "Ikiru" is a touching story under any circumstances, so I can't imagine how moving it will be with the likes of Nighy and Ishiguro involved.​
A Love Song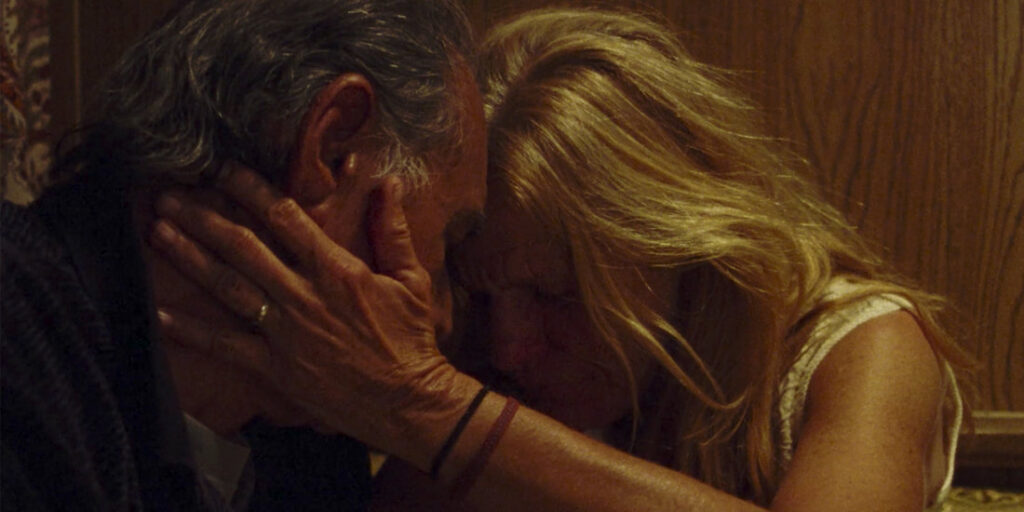 PLOT: Two childhood sweethearts, now both widowed, share a night by a lake in the mountains. A love story for those who are alone.
DIRECTOR: Max Walker-Silverman
WRITER: Max Walker-Silverman
CAST: Dale Dickey, Wes Studi, Michelle Wilson, Benja K. Thomas, John Way & Marty Grace Dennis
SECTION: NEXT
WHY WE'RE EXCITED: ​I was sold on "A Love Song" just from the two prominent cast members: Dale Dickey and Wes Studi. For decades, both character actors have been turning in tremendous work, mostly in supporting roles that always impress but never pull focus. In "A Love Song," they may get a well-deserved chance in the spotlight (much like how Clifton Collins Jr. received his last year with "Jockey"). Beyond just the onscreen talent, the film itself promises to be a moving look into new love in the autumn of one's life.​
​​- Cody Dericks
Lucy And Desi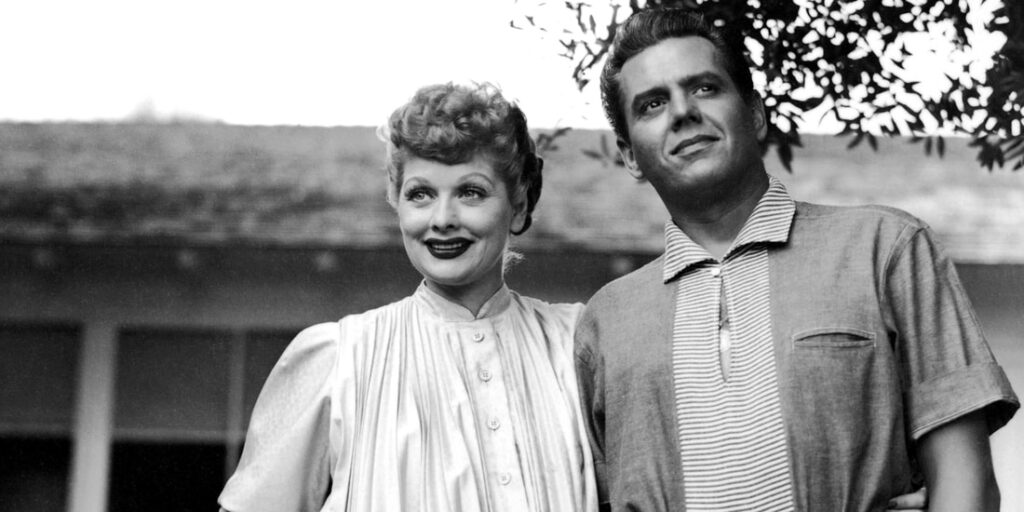 PLOT: Lucille Ball had an immense influence on the creation of TV syndication, as she rose to become a true entrepreneur and multi-faceted mogul. Through interviews and archival, a tribute to one of the greatest trailblazers in comedy and entertainment.
DIRECTOR: Amy Poehler
WRITER: Amy Poehler​
CAST: Documentary
SECTION: Premieres
WHY WE'RE EXCITED: ​As someone who grew up on "I Love Lucy," I was disappointed by last year's "Being The Ricardos" and how it portrayed the iconic couple. "Lucy and Desi" promises to be a more satisfying watch, with never before seen archival footage and personal photographs. Lucille Ball and Desi Arnaz are not only one of the most fascinating Hollywood couples of all time, but they were also one of the greatest business partnerships in comedy. There have been countless books and television specials made about them before, so I'm excited to see what new angle or information this one has to offer. All-female comedians owe a debt to Ball, so it seems fitting that Amy Poehler should direct a film on Ball's life and legacy.​
Master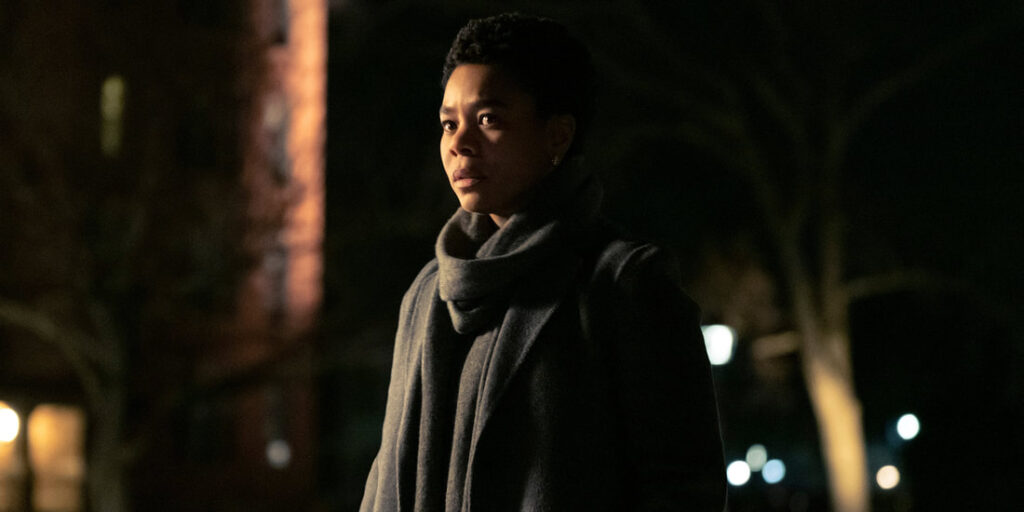 PLOT: Three women strive to find their place at an elite New England university. As the insidious specter of racism haunts the campus in increasingly supernatural fashion, each fights to survive in this space of privilege.
DIRECTOR: Mariama Diallo
WRITER: Mariama Diallo
CAST: Regina Hall, Zoe Renee, Talia Ryder, Talia Balsam & Amber Gray
SECTION: U.S. Dramatic Competition
WHY WE'RE EXCITED: ​Regina Hall is one of the great queens of comedy, so it's not often we see her in a serious drama. She's also made her mark in horror, but nothing as frightening as playing a character working in a school built on top of Salem-era gallows. I expect "Master" to be haunting, whether or not any ghosts of the past make an appearance. Centered on three characters, it will be interesting to see how their stories intertwine in a narrative that I hope will result in discussions on race and the horrific reality of history repeating itself.​
Resurrection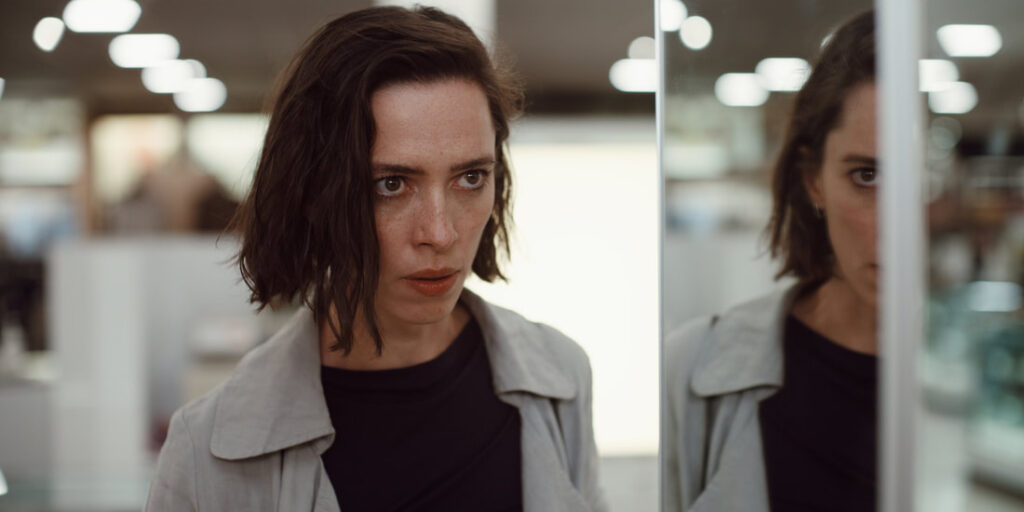 PLOT: Margaret's life is in order. She is capable, disciplined, and successful. Soon, her teenage daughter, who Margaret raised by herself, will be going off to a fine university, just as Margaret had intended. Everything is under control. That is, until David returns, carrying with him the horrors of Margaret's past.
DIRECTOR: Andrew Semans
WRITER: Andrew Semans
CAST: Rebecca Hall, Tim Roth, Grace Kaufman, Michael Esper & Angela Wong Carbone
SECTION: Premieres
WHY WE'RE EXCITED: The plot descriptions for this one have been vague, but I keep hearing buzz that both the film and its lead performance by Rebecca Hall are astonishing. We know it is ostensibly a tense thriller about a woman unraveling, and we know it is supposed to be good, but it really is the promise of another juicy Rebecca Hall performance that has me onboard. Hall demonstrated with last year's "Passing" that she is a talent behind the camera, but her previous Sundance efforts like "Christine" and "The Night House" demonstrate that she is an absolute force of nature in front of it. Rebecca Hall in a thriller about a woman's life spiraling into chaos? Count me in.​
Summering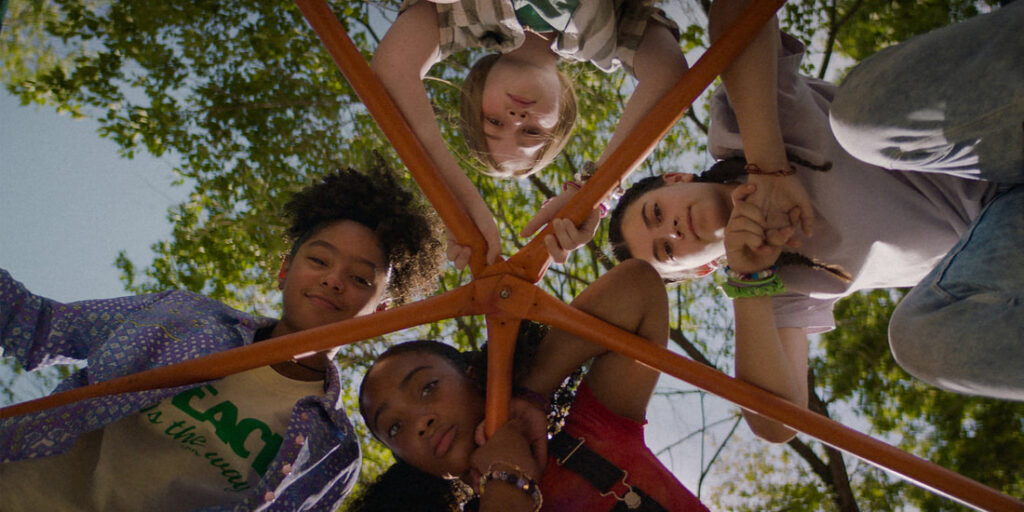 PLOT: During their last days of summer and childhood — the weekend before middle school begins — four girls struggle with the harsh truths of growing up and embark on a mysterious adventure.
DIRECTOR: James Ponsoldt
WRITERS: James Ponsoldt & Benjamin Percy
CAST: Lake Bell, Megan Mullally, Ashley Madekwe, Eden Grace Redfield, Madalen Mills, Sanai Victoria, Sarah Cooper, Lia Barnett, Dale McKeel, Colleen Baum & Lu Prickett​
SECTION: Kids
WHY WE'RE EXCITED: ​Prior to "The Circle," James Ponsoldt had not missed in his filmography. Being a massive fan of everything that came before his 2017 dud (especially "The Spectacular Now" and "The End Of The Tour"), I'm more than excited to see if he can rebound with "Summering." Filled with mostly unknown child performers, even though the film is in the "Kids" section of the festival it does carry the disclaime
r of "This film contains mentions of suicide, a dead body, and some scenes that may be frightening for younger viewers. Recommended for ages 10+." I'm curious how such subject matter will be handled but I still, for the most part, trust ​Ponsoldt to deliver.
Three Minutes — A Lengthening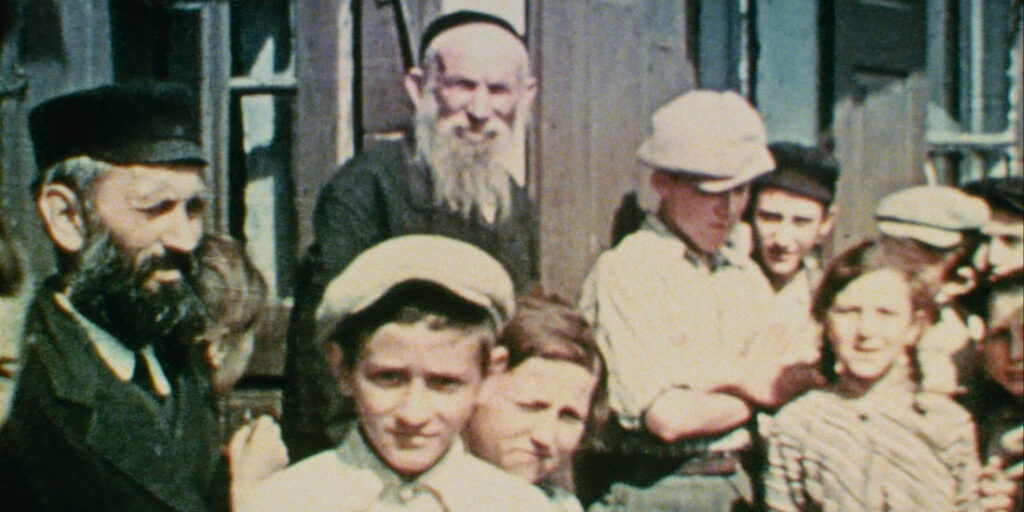 PLOT: Three minutes of footage are the only moving images known of the Jewish inhabitants of Nasielsk in Poland before the Holocaust. An examination of that film — in color, random, full of life — reveals historical and personal dimensions.
DIRECTOR: Bianca Stigter
WRITER: Bianca Stigter​
CAST: Documentary
SECTION: Spotlight
WHY WE'RE EXCITED: ​Bianca Stigter's intriguing documentary "Three Minutes — A Lengthening" is a film where the filmmaker takes a three-minute home movie taken of the Jewish residents of a 1938 Polish town. The Nazis soon murdered these people, and to this day, nothing is known about them until now. The filmmakers use the tools of cinema to create a story to teach us who each person might have been. Using film as an investigative tool just feels right to me, and the already enthusiastic reviews out of last year's film festivals are why it's one of my most anticipated of the festival.​
When You Finish Saving the World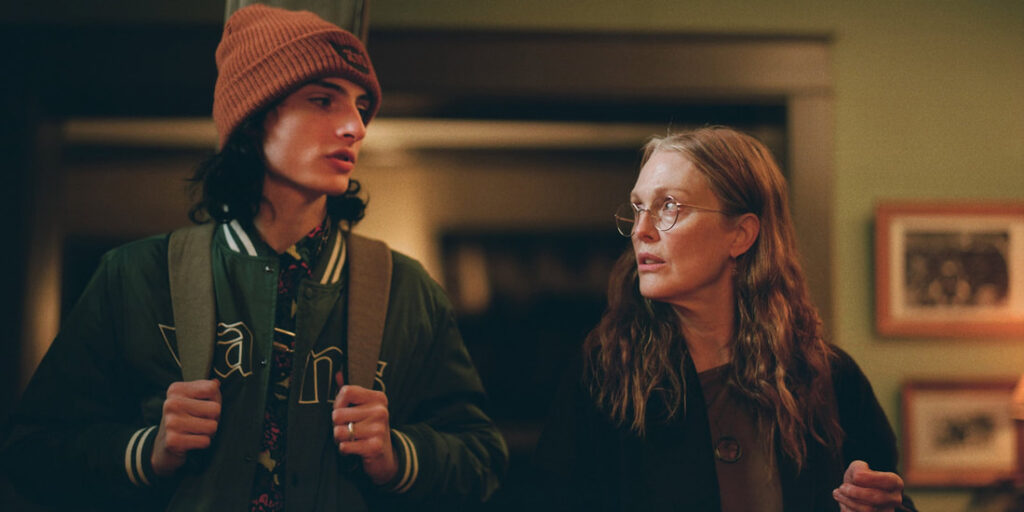 PLOT: Evelyn and her oblivious son Ziggy seek out replacements for each other as Evelyn desperately tries to parent an unassuming teenager at her shelter, while Ziggy fumbles through his pursuit of a brilliant young woman at school.
DIRECTOR: Jesse Eisenberg
WRITER: Jesse Eisenberg
CAST: Julianne Moore & Finn Wolfhard
SECTION: Premieres
WHY WE'RE EXCITED: ​A film directed and written by Jesse Eisenberg based on a 2020 audio drama of the same name, I only had to look at the people behind it to know that this is one of my most anticipated films of the festival. Starring Finn Wolfhard and Julianne Moore and produced by Moore, Emma Stone, and Dave McCary, this film has already scored A24 as a distributor, and surely that has to be a good sign. Set to be the opening night film of the festival, could this replicate the love and support that "CODA" had on its day one premiere as a day one premiere?​
You Won't Be Alone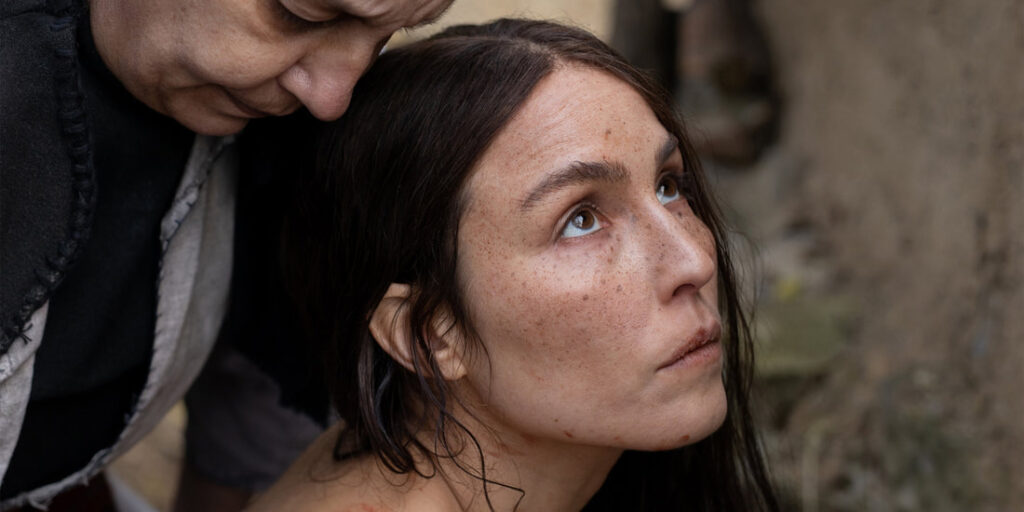 PLOT: In an isolated mountain village in 19th century Macedonia, a young feral witch accidentally kills a peasant. She assumes the peasant's shape to see what life is like in her skin, igniting a deep-seated curiosity to experience life inside the bodies of others.
DIRECTOR: Goran Stolevski
WRITER: Goran Stolevski
CAST: Noomi Rapace, Anamaria Marinca, Alice Englert, Carloto Cotta, Félix Maritaud & Sara Klimoska
SECTION: World Cinema Dramatic Competition
WHY WE'RE EXCITED: ​Based on the subject and the style exhibited in its trailer, "You Won't Be Alone" sounds reminiscent of "The Witch," another Sundance hit, albeit with a more introspective tone. It's an intriguing, horror-tinged premise that jumped out at me right away. Of particular interest is the film's star Noomi Rapace, who made a name for herself in the Swedish film version of "The Girl With the Dragon Tattoo" trilogy and always brings a magnetic energy to every role she takes. This should be a spooky good time.​
​- Cody Dericks
What are you most looking forward to watching at the 2022 Sundance Film Festival? Let us know in the comments section below or on our Twitter account. You can check out the whole lineup here (there are so many others not listed above that we cannot wait to see) and be on the lookout for our reactions on Twitter, our written reviews and podcast recap which will go up on January 30th.
You can follow Matt and hear more of his thoughts on the Oscars and Film on Twitter at @NextBestPicture