Drag queens have been around this planet for centuries. The art of drag has popped up throughout history. After all, in the early Renaissance days, it was men who played both the male and female roles. Drag has been featured in every culture and continent (I'm sure someone did drag on in Antarctica at least once), yet today, we see that beautiful art form under attack. New laws are trying to restrict drag in public places.
Despite the villains of the world, representation continues to improve (albeit slower than some of us would like), and drag queens have found new ways to share their art. Whether it's competing on the hit competition series "RuPaul's Drag Race" or performing on stage with the likes of Lady Gaga and Taylor Swift, drag continues to inspire and spark joy.
Film is one such place where the art of drag has been featured for decades. So if you're like me and want to show some friends just how meaningful and delightful drag can be, here are ten times drag was prominently featured in film:
DOCUMENTARIES: "Paris Is Burning" (1990) & "Trixie Mattel: Moving Parts" (2019)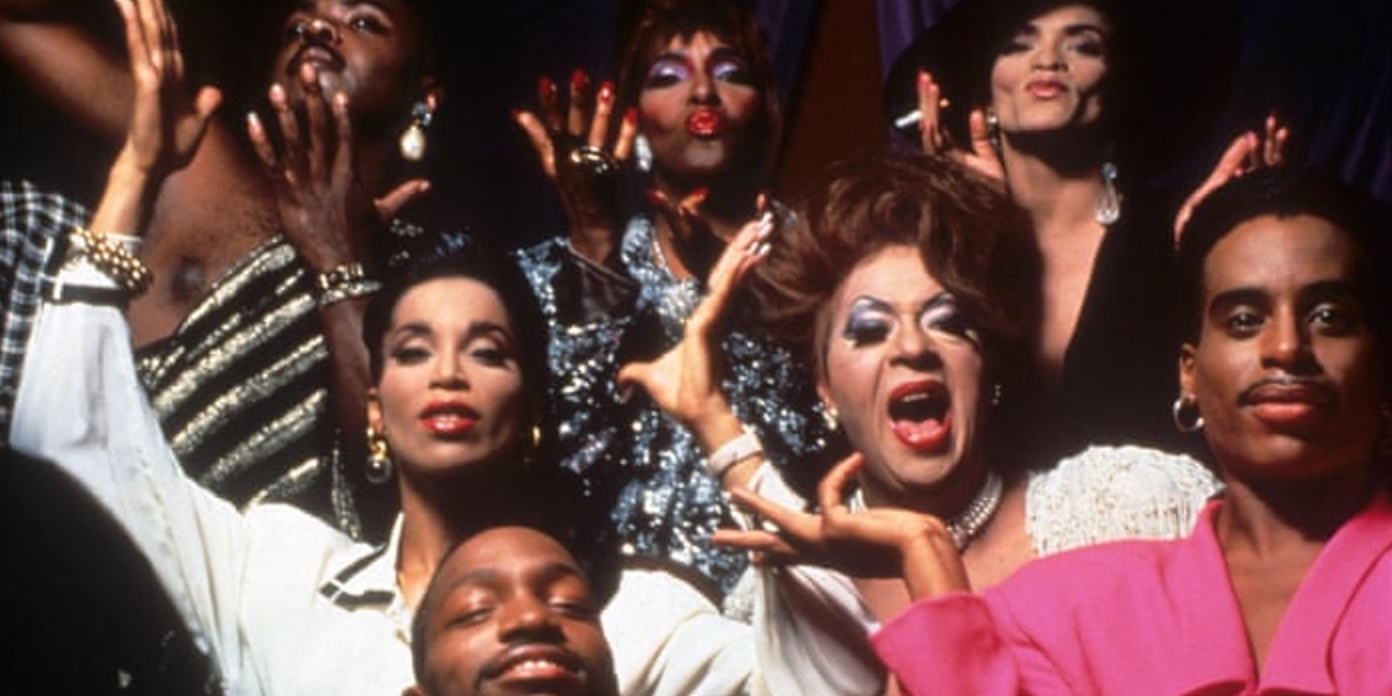 For anyone looking to see into the real life of drag queens, modern or classic, two such documentaries can highlight them.
The revolutionary documentary "Paris is Burning" features the story of several underground LGBTQIA+ youth who live the bohemian lifestyle in New York City. The film, directed by Jeannie Livingston, showcases ballroom culture amongst African American and Latino communities. The pageants and competitions they put on are a celebration of their pride and gifted them a place to express themselves. The ballroom culture has been featured prominently in shows like "Pose" and inspired several elements of "Drag Race," and also inspired Madonna to make her hit song "Vogue."
The documentary shows how many LGBTQIA+ people unite to create their own community when other communities reject them. It can be awe-inspiring to see how they preserver, even when several have been abandoned by their parents and families. Livingston brilliantly weaves together the elements of ballroom culture and its euphoric highs with the tragic lows of many within the culture. "Paris is Burning" has become registered in the National Film Registry and remains today one of the most famous documentaries in the queer community.
A revolutionist in her own right, no one has entirely captured lightning in a bottle like "Drag Race Allstars 3" winner Trixie Mattel. For a modern superstar in the drag world, look no further than "Trixie Mattel: Moving Parts." Mattel placed sixth on the seventh season of "Drag Race" but became a co-host of the viral hit series "UNHhhh" along with fellow contestant Katya. Mattel would return to and win "Drag Race" on the third season of "Allstars."
Mattel has gone on to have a blockbuster cosmetic line, a motel in palm springs (along with its own renovation series, "Trixie Motel"), and released solo music. Mattel has indeed taken what could've been fifteen minutes of fame and made a lasting career for herself. In "Moving Parts," we are allowed to meet Brian, the man behind the Mattel. We see that drag celebrity is a different beast and the exhausting toll it takes on people like Mattel. Here, we see a raw performer who discusses family and fame, and we are reminded that there is no blueprint for what Mattel has achieved because, for many, she is the first. Mattel is recognizable to those outside the drag community because of the fame she has achieved. The documentary will showcase America's drag superstar in a way you haven't seen before.
COMEDY: "Mrs. Doubtfire" (1993) & "The Birdcage" (1996)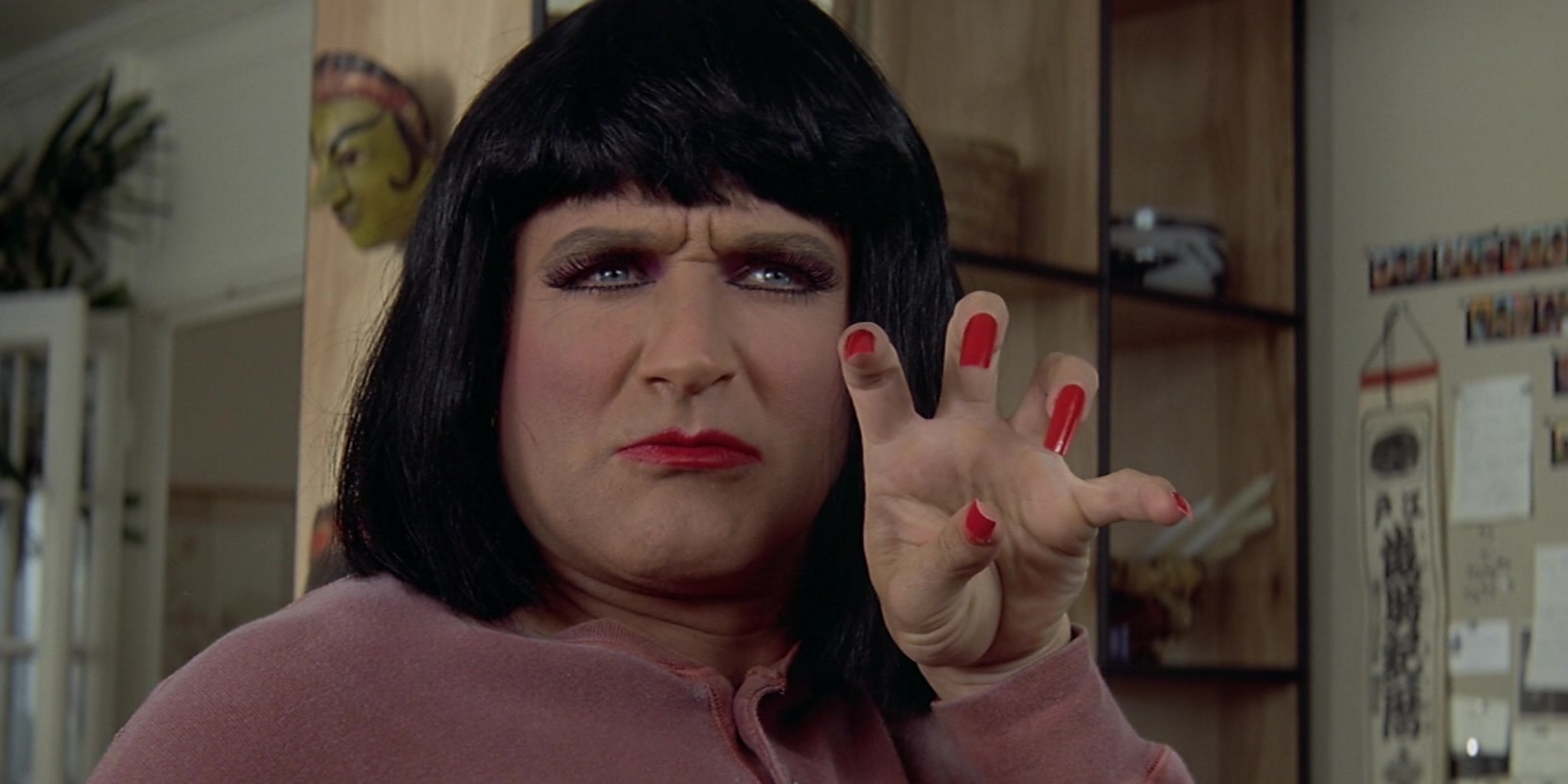 Drag has always been used to get a laugh out of an audience. Many queens have a natural sense of comedic timing. They have that in common with comedy legend Robin Williams, who dawned the prosthetics and wigs for the 1993 classic comedy "Mrs. Doubtfire." Directed by Chris Columbus, the film uses drag as a means to unite a family and find the humor they once lost. While this film doesn't make quite a revolution in the art of drag, it reminds its audience that there's a little bit of a drag queen in all of us, even straight, divorced family men. There are enough laughs here to put even the coldest audiences in stitches.
Robin Williams has another film on this list, although he wasn't the one in full drag this time. His costar Nathan Lane this time appears in drag in the 1996 film "The Birdcage." This film has a special place in LGBTQIA+ history because it was one of the first major motion pictures to feature a gay family. Two men raised a child, all while owning and performing in their own drag nightclub (which they live over.) What is truly brilliant about this film is how entertaining it is while giving a solid message about family and equality. Nathan Lane's drag personas are often wild and over the top, but Lane provides us with a fleshed-out, three-dimensional character that transcends stereotypes. The film could've easily alienated gay families; instead, it gave them a film they could identify with. In fact, The Gay & Lesbian Alliance Against Defamation (GLAAD) praised the film for "going beyond the stereotypes to see the characters' depth and humanity." Drag is used here as a means of income and fun, but the queens here and everyday people are trying to raise children and work on their relationships. It will make you howl with laughter and shed a tear in the same heartbeat
CULT FILMS: "Pink Flamingos" (1972) & "Female Trouble" (1974)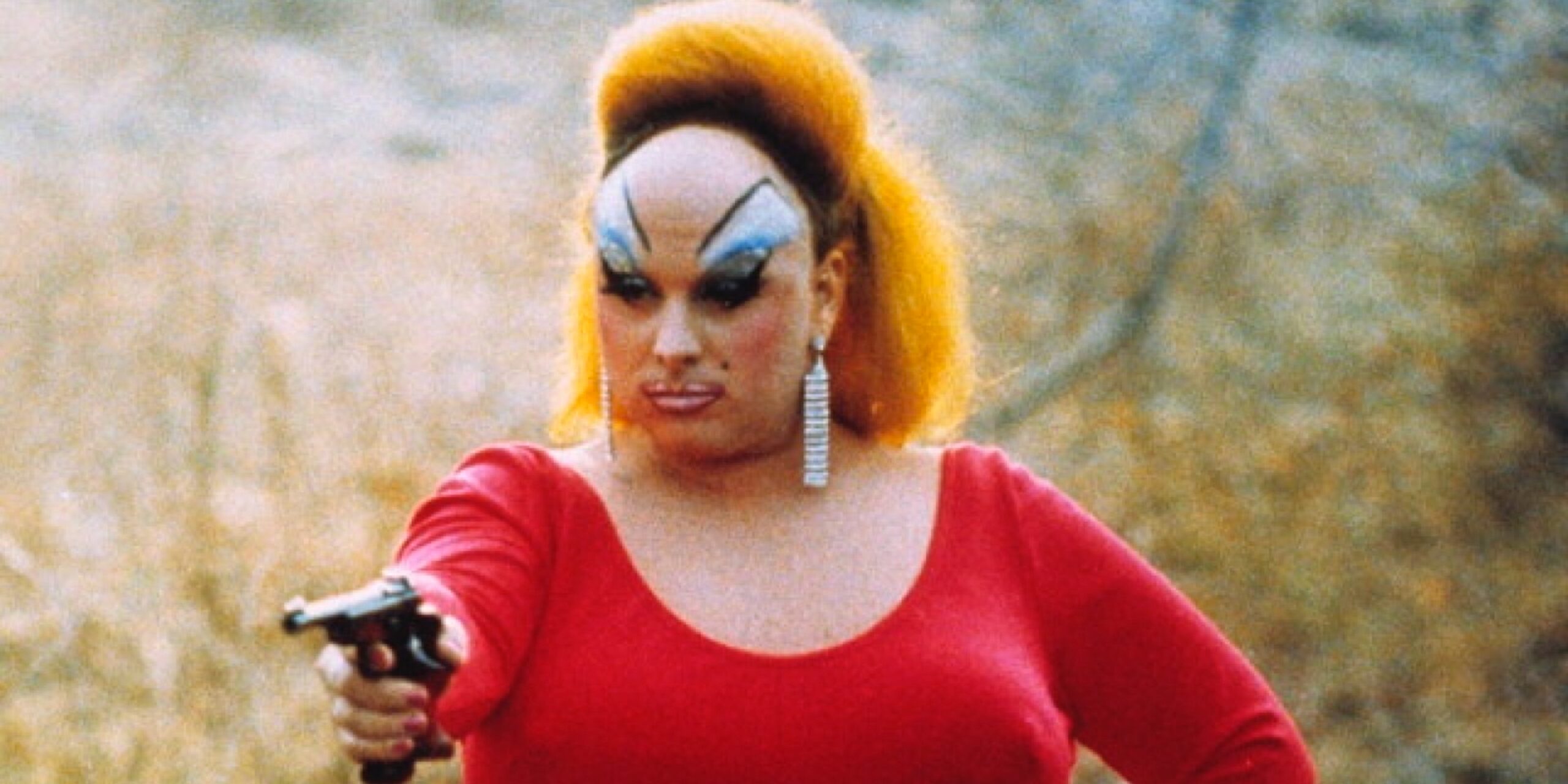 There might be no better filmmaker to attest to the art of drag than the classic cult filmmaker John Waters. In both of these films, Waters brings the comedy and camp of the drag world to the big screen. Waters regularly collaborated with drag legend Divine for his films. Divine had a crass, bold, unsettling, and brilliant sense of humor. The team of Divine and John Waters produced several films together and dominated the "midnight movie crowds." To the average audience member, both films could shock and disturb the viewer. But for those of us who adore drag, we like to say, "That's camp, baby!"
Waters and Divine never relented in much of their comedy. "Pink Flamingos," in particular, displays the tagline "an exercise in poor taste," while "Female Trouble" is dedicated to Manson Family member Charles "Tex" Watson. "Flamingos" follows Divine's character, Babs Johnson, who is proud to be the filthiest person alive. Those who have seen the film know how successful she is in that title by the movie's end. The film uses shock humor to delight and disgust and amazingly accomplishes both on a budget of just $10,000.
"Female Trouble" follows a rampage by high school student Dawn Davenport after she doesn't receive the cha-cha heels she wanted for Christmas. A series of ridiculous crimes and stunts ensue as Divine gives one of her most surreal performances ever put to film.
Never one to miss the ability to use shock value, John Waters has been dubbed the king of cult films. His notoriety has gotten both of these films forever etched into history, both landing criterion collection releases and regularly influencing drag queens for generations. New viewers of the films should beware these aren't the best films to eat a snack while watching.
MUSICAL FILMS: "The Rocky Horror Picture Show" (1975) & "Victor/Victoria" (1982)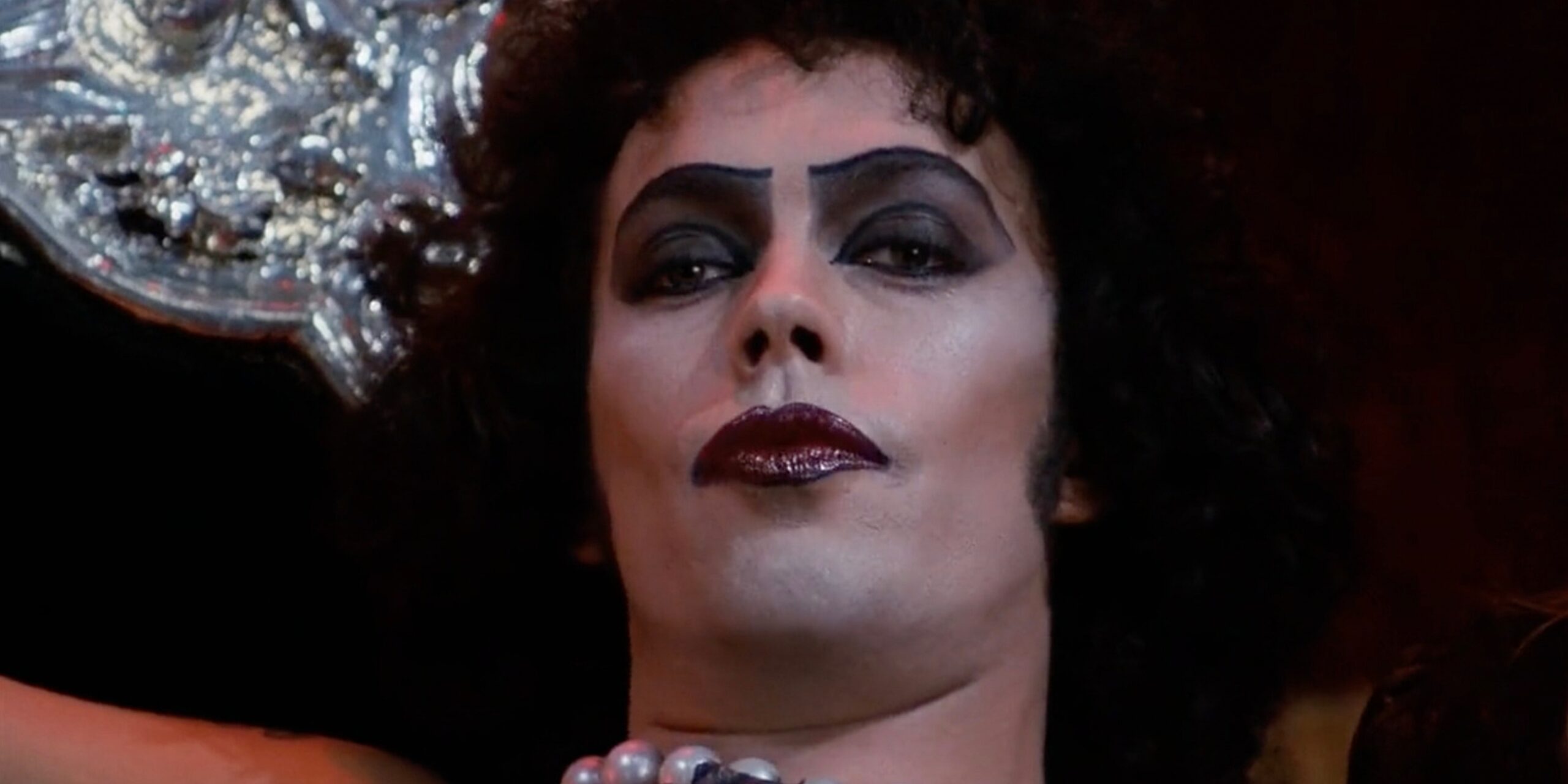 There are a ton of musical examples I could pick for this list. From Rock Opera "Hedwig and the Angry Inch" to John Waters's own "Hairspray," drag queens have been belting out show tunes on film almost as long as they've been wearing heels. For the first example, I wanted to pick one close to my heart, "The Rocky Horror Picture Show." This film has been the guilty pleasure of many parents nationwide and an annual Halloween tradition for many; it is such a cult classic that it holds the record for the longest-running theatrical release in film history. And yes, it is still technically in release now in 2023, despite being labeled a failure upon its initial release.
Rocky Horror seems to be an exception for many when they consider drag queens. Maybe they just don't understand how Tim Curry looks so good in that outfit, or perhaps "Time Warp" is just that fun of a dance, but parents have been routinely taking their kids to showings of the film for decades. I was one such kid; my father took me when I was nine. How that is somehow okay, but drag queen story hour is wrong, I don't really understand.
Regardless, there is nothing quite like "Rocky Horror." Its delightful horror tropes mixed with seventies rock songs creates an almost hypnotic-like quality. Every actor is performing at an eleven, but few have ever been as iconic as Tim Curry in the lead role of Dr. Frank-N-Furter. Becoming one of the only films to inspire annual verbal responses from its audience, "Rocky Horror" brought a lot of drag influence to the mainstream.
In a very different example, "Victor/Victoria" features Dame Julie Andrews's gender-bending into a male drag persona as Count Victor Grazinski. Yes, even Mary Poppins herself has gotten into drag a few times in her life. One of the more acclaimed pictures on this list, "Victor/Victoria," would receive seven Academy Award nominations, all while prominently featuring a story about sexuality and ambiguity. The songs are used to help unfold the drama and story, reminiscent of "Cabaret." What makes this one truly special is how gender is thrown around so casually. Is Julie Andrews's character a boy pretending to be a girl or a girl pretending to be a boy? And does it really matter at the end of the day?
DRAMA: "Billy Elliot" (2000)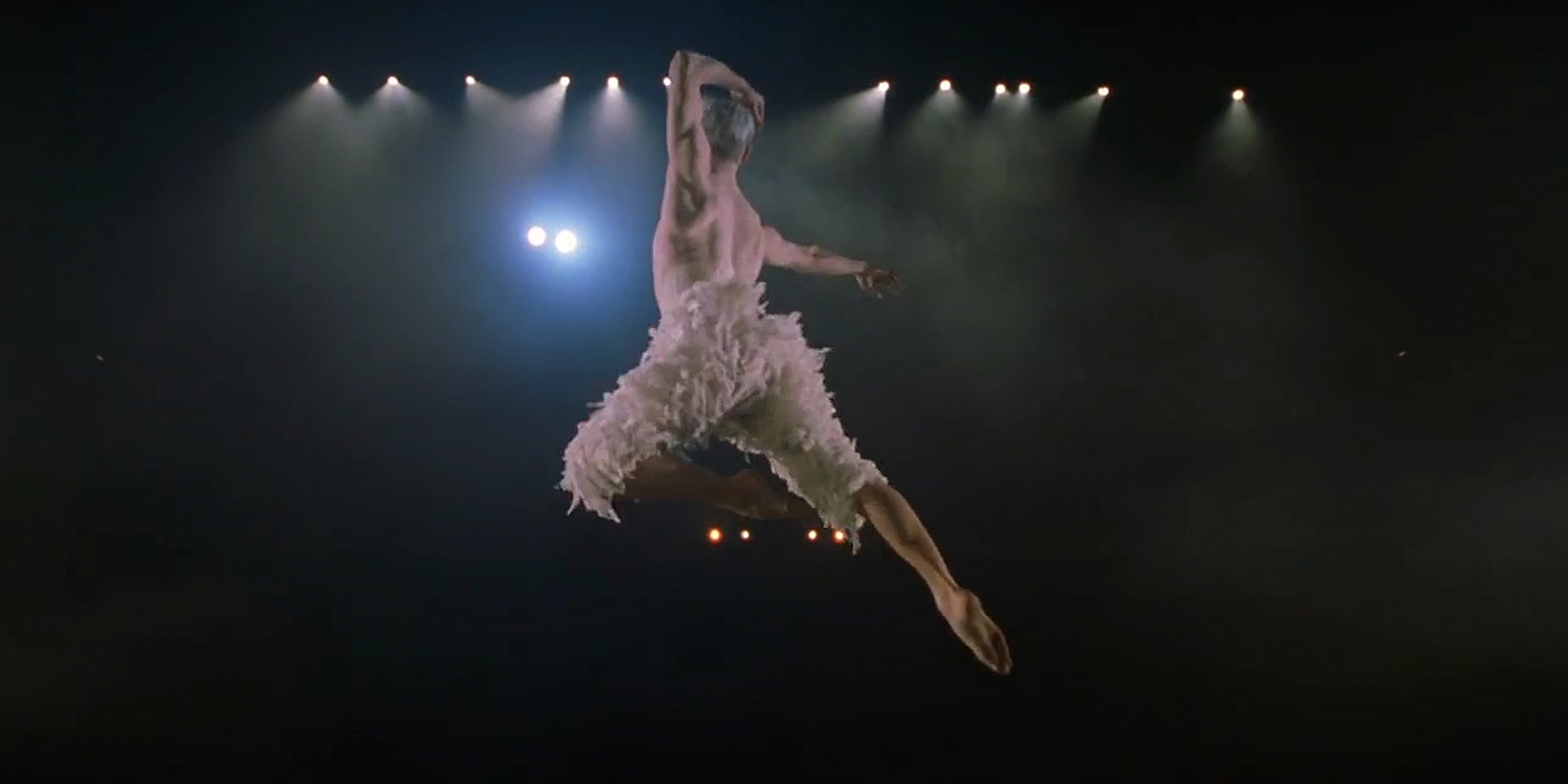 For my final category, I want to take a different approach. Yes, drag is, more often than not, one person who identifies as one gender portraying the opposite gender. However, drag is much more than that. Drag is an expression, its art, and it is an identity. Drag isn't just false eyelashes and wigs. It can also be someone becoming who they are in a nontraditional sense. Such is the case of the last film, Stephen Daldry's "Billy Elliot."
Those who have seen the film may question why I'd include it on this list. For those who haven't seen it, the boy follows a young boy named Billy, born to working-class people in Great Britain. Billy begins to learn ballet secretly and desperately wants to be a professional dancer, but his father doesn't accept this for fear it will make him gay.
There are two specific reasons I wanted to include this film here. First of all, Billy is an example of what drag can be. Yes, by the end of the film (Spoiler Alert), Billy has large amounts of makeup on and dances beautifully in the role of The Swan in "Swan Lake," a role traditionally given to a female dancer. But that isn't what makes this a drag performance. Billy primarily has to hide parts of himself from his family during his everyday life. However, when Billy steps on the stage, he is the most himself he's ever been. Without speaking at all, Billy is vocal and daring. This is what it means to be a drag performer. Many drag queens have the same feeling Billy does when he's dancing. During one of the dance numbers, the "Angry Dance," Billy expresses his frustrations about his family. He protests the world, but he uses his art instead of signs and bullhorns. After all, isn't drag one big protest? The second reason I wanted to end on this specific film is the ending. Again, spoilers are ahead for anyone that hasn't seen the film.
The film ends in perhaps the best way possible for anyone who resonates with Billy's story. Billy becomes a highly successful ballet dancer. Even more significant, his father, who spent most of the film as a villain, never wanting Billy to become himself and dance, is seated to watch his son perform the ballet. The film ends with his dad overcome with emotion and supporting his talented son. It's the ending so many of us in the LGBTQIA+ community want, but only a handful get it. But perhaps it is an ideal to hold onto. Today, we might be doing our "Angry Dance" around the country to fight for our rights and art. Maybe tomorrow, those that are the villains today will watch and support us.
What do you think of our list? Do you have a favorite film where drag was prominently featured? Please let us know your thoughts in the comments section below or on our Twitter account.
You can follow Jack and hear more of his thoughts on the Oscars and Film on Twitter at @ThisisRileyJack