By Jacey Aldredge ​​
​***WARNING***
The following contains spoilers about "Game of Thrones" Season 8 Episode 3.
​​It's done. Whatever predictions fans may have had for the Battle at Winterfell have come and gone, and for many of us, the 82-minute battle left us shell-shocked, out of breath, and reeling in our seats (or jumping out of them). For better or worse, the Night King is dealt with, and by Maisie Williams' character Arya no less. Now that we're halfway through with the final season of "Game of Thrones," this third episode begs the question: did "Game of Thrones" just secure a Supporting Actress win for the September 22nd Emmys? And, more specifically, did Maisie Williams secure that win? ​
We know that HBO is campaigning multiple shows at this year's Primetime awards, from comedy contenders "Barry" and "Veep" to limited series "True Detective" and "Sharp Objects." They've got quite a lot banking on the drama sector though, spreading their eggs among many baskets – aside from "Game of Thrones," which topped last year's Emmys with four awards alongside "The Marvelous Mrs. Maisel," HBO is also hoping for drama nods for "Succession," "Room 104," "Warrior," "The Deuce," and "Gentleman Jack." However, with several big contenders from both HBO and other networks ineligible for this year's awards (we're looking at you "Big Little Lies," "Stranger Things," "Westworld," and "The Handmaid's Tale") the odds of HBO's "Game of Thrones" taking home even more wins this year are high. Will Lena Headey finally succeed after four previous Supporting Actress nominations? Or could Maisie Williams, now the famed Night Kingslayer, swoop in for the prize?
We know that the Supporting Actress race in most awards is hardly predictable, but especially at the Emmys, all bets are off, with back-to-back wins happening rarely, if ever. In fact, the only actor on "Game of Thrones" to ever win for their role at the Emmys is Peter Dinklage, who has taken home three Supporting Actor wins for his portrayal of Tyrion Lannister in 2011, 2015, and 2018. With this being the last season of the show, it's now or never to snag the Supporting Actress award. Before episode 3, titled "The Long Night," it seemed obvious that the Emmy would fall to Lena Headey, whose role of Cersei has decimated fans and critics everywhere since she first plotted against the Starks in season one. Headey, who has developed a painfully eloquent character arc for the queen, would surely be deserving of the award. Not many actors could tackle the depth of complexity and subsequent evil that's found within Cersei in the way she has, while still somehow managing to find moments of empathy for the vengeful mother of none (or one, if you really believe she's pregnant).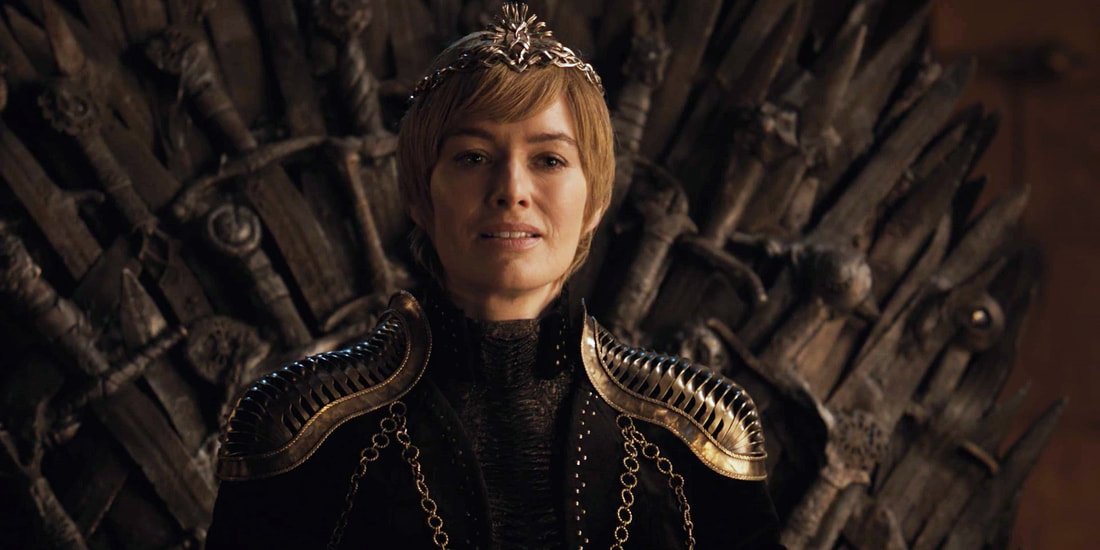 ​However, just like the way Arya came out of nowhere to kill the Night King, perhaps Maisie Williams has been prepping all along to do the same during the Emmys this year. Williams, who began "Game of Thrones" when she was only thirteen, truly has grown with her character, taking Benioff and Weiss's stories for Arya Stark and fully committing to the trials and mental successions she's had to face over the years. Williams is adept at both hiding and expressing her character's deepest desires. From her travels with the Hound to escaping multiple captors and becoming one of the Faceless, Arya Stark may have been shielded from much of her family's plights, unlike Sansa (played by Sophie Turner who is also a contender for the Supporting Actress award), but in doing so, she's been preparing herself for the Battle at Winterfell all along. Indeed, Maisie William's trajectory is similar. While never quite getting the spotlight that other cast members have had in the past, such as Kit Harington, Emilia Clarke, or Peter Dinklage, she's managed to spring into the forefront of what may be a harrowing race to winning Supporting Actress, especially now that Emilia Clarke has been moved permanently from Supporting Actress to Lead for her work as Daenarys Targaryen.
If 22-year old Williams wins, she'd be the youngest actress to walk away with the Supporting Actress Emmy since 1984, when 14-year old Roxana Zal won for "Something About Amelia." While history may tell us that the Emmys likes to nominate younger performers but award older ones, history could change this year after this latest "Game of Thrones" episode. Sure, we still have three episodes left for Lena Headey to take the heat away from Maisie Williams in the race to the 71st Primetime Emmys, but for all we know, Williams might just stick Headey "with the pointy end" before it's all over.
You can follow Jacey and hear more of her thoughts on the Oscars, Film & Entertainment on Twitter at @jaceyaldredge & on her website AldredgeEntertainment.com