By Dan Bayer
On Monday, September 13, the world lost one of the last remaining legends of Hollywood's Golden Age: Doris Day. The former Doris Mary Kappelhoff was America's reigning sweetheart throughout the twenty years she spent in the movies, her apple-cheeked beauty and appealing screen presence making her one of the top box office earners of all time. She was a multiple Golden Globe nominee and was honored by the HFPA with the Cecil B. DeMille Award in 1989, but received only one Oscar nomination, for 1959's romantic comedy "Pillow Talk".
Before she was a movie star, Day was a singer with the Les Brown Band. Her first hit recording with the band was 1945's "Sentimental Journey," a song that became an unofficial theme song for soldiers returning home from World War II. She had seven top ten hits with the band over the next two years. After another two years on tour with the band, Hollywood came calling in the form of songwriters Jule Styne and Sammy Cahn, who was so impressed by her performance of the Gershwin standard "Embraceable You" that they recommended her for a part in Michael Curtiz's "Romance on the High Seas". That launched a twenty-year career in film, ending with 1968's "With Six You Get Eggroll" (one of only three films in her career in which she did not sing). During her career, she was the number one box office draw in Hollywood in 1960, 1962, 1963, and 1964 and was in the top ten most bankable stars for a total of ten years.
In her years since retiring from Hollywood (after a TV show and a string of TV specials her third husband had contracted her to do after leaving her deeply in debt, all unbeknownst to her), Day has receded from public life and spent most of her time working on animal welfare through the Doris Day Animal Foundation and its lobbying group, the Doris Day Animal League. In 2004, she was awarded the Presidential Medal of Freedom for her work on behalf of animals. It's been rumored for years that the Academy has offered her an Honorary Oscar multiple times, but she turned them down, feeling that her work in film was part of her past life. The Grammys honored her with a Lifetime Achievement award in 2008, but she did not attend. She turned down tribute offers from both the American Film Institute and the Kennedy Center Honors, both of which require attendance.
Day was often labeled as a "professional virgin", and it's not necessarily a surprising moniker. She is always presented as a wholesome picture of femininity – pretty easy to do when you have those cheekbones and freckles, that blonde-haired, blue-eyed "All American" beauty – and mostly either offended by intimations of sex or simply not interested in it. But it's also a misleading categorization: Day could flirt with the best of them (a key ingredient to any romantic comedy), and her "virginal" screen persona is often simply as forceful as the men she plays opposite, rejecting the manipulative sexual situations they try to force her into. That's not the same as holding tight to one's virginity, although especially in the later "swinging" 60s it could be seen that way. But Day always gave as good as she got, able to put her male co-stars in their place with a single look.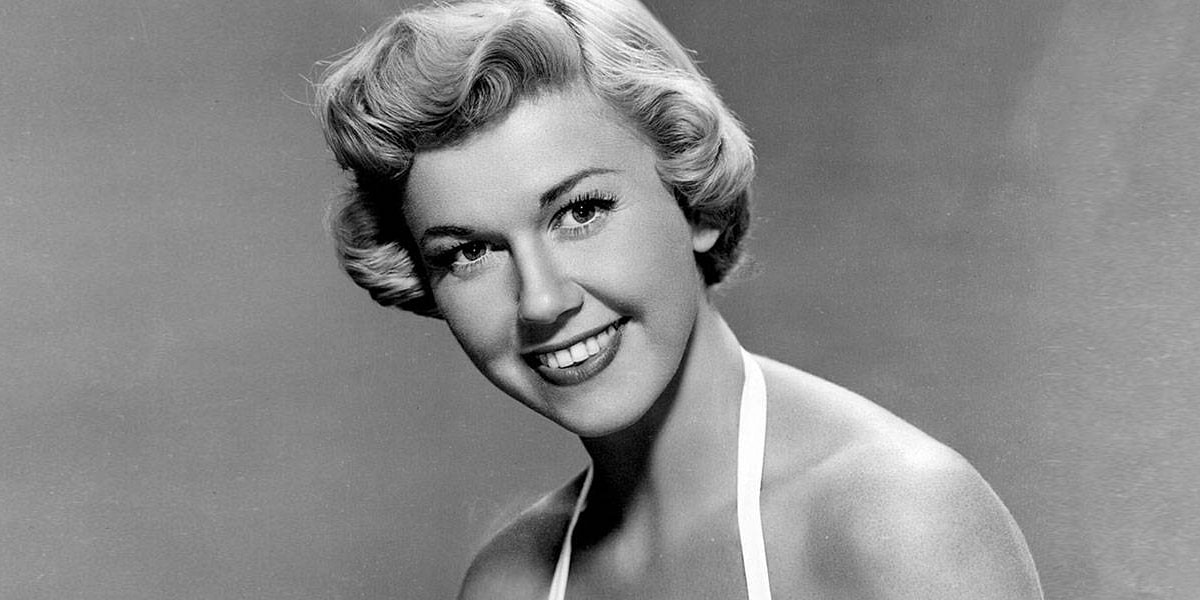 ​For me, the performance I will always remember her for is in Alfred Hitchcock's "The Man Who Knew Too Much". Her vulnerability as a mother whose child has been abducted is so raw throughout the film, particularly in the scene where husband Jimmy Stewart tells her of the abduction after drugging her (one of the cruelest scenes Hitchcock ever shot). But in the scene where she sings what would become her signature song, "Que Sera, Sera", Day reaches a sublime plane reserved for only the greatest of screen actors. As she sings the song, doing her best to project as loud as she can so that her son, hidden somewhere else in the building, will hear her, Day flirts with comedy, but also manages to stay grounded in her overflowing emotions, bringing the audience along for the biggest emotional roller coaster of this woman's life. It's an atypical performance for the actress mostly known for her frivolous romantic comedies with Rock Hudson and silly musical comedies like "Calamity Jane" and "The Pajama Game", but it's a fantastic performance nonetheless.
Her "Love Me or Leave Me" co-star James Cagney perhaps summed up her greatest strength as an actress best when he said that she had "the ability to project the simple, direct statement of a simple, direct idea without cluttering it." It's the same thing that Michael Curtiz, who considered her the star he was most proud to have discovered, loved about her: Her honesty. No matter what role she's playing or what she's doing, it's impossible to watch Day and not believe her. She was able to cut right to the heart of the characters she played in the most direct way possible, and transmit their truth to the audience without a filter. It's a beautiful thing to watch. If you haven't had the pleasure, watch her sing the Oscar-winning song "Secret Love" from "Calamity Jane". The purity of her voice is disarming, and the pure joy on her face takes the performance beyond simple movie star posing. She is completely open throughout, projecting the song's feeling in the simplest, most direct way possible. She was one of the greats. And without her, the world feels a little less joyous.
You can follow Dan and hear more of his thoughts on the Oscars & Film on Twitter at @dancindanonfilm