By Matt Neglia
Day 2 of SXSW was much better than Day 1. I was able to catch up on some films which other members of the NBP Team had seen before, including "Gaia" (6/10 for me), "Ninjababy" (7/10), "The Lost Sons" (6/10), the "WeWork" documentary (6/10) and "Language Lessons," which came heavily recommended by my friend Dan Bayer, who had previously seen it at Berlinale. With a score of 8/10 from me, it currently stands as my favorite of the 2021 SXSW Film Festival. But that was not all.
Click below to see what other films I caught throughout the day.
I'm Fine (Thanks For Asking)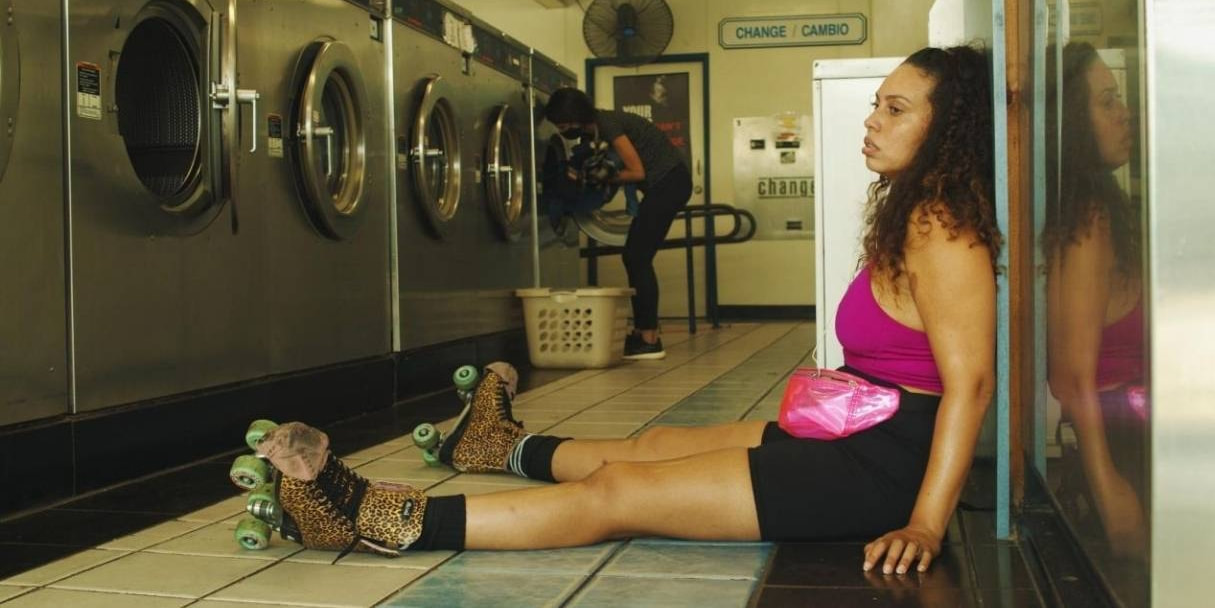 Synopsis: When a recently widowed mother becomes houseless, she convinces her 8-year-old daughter that they are only camping for fun while working to get them off the streets.
Cast: Kelley Kali, Wesley Moss, Deon Cole, Brooklynn Marie, Steven Ira Scipio, Andrew Galvan, Lamar Usher, Brian Brooks II, Jacolyn Holmes & Xing-Mai Deng
Directors: Kelley Kali & Angelique Molina
Screenwriter: Kelley Kali, Angelique Molina & Roma Kong,
Runtime: 90 Minutes
​Thoughts: Filmmakers Kelley Kali & Angelique Molina attempt to show how such troubled financial times due to the COVID-19 pandemic have impacted us with "I'm Fine (Thanks For Asking)." Kelley Kali stars as Danny, a single mother who is rollerskating around California, trying to come up with $200, which will hopefully get her and her 8-year-old daughter off the streets. Such a setup immediately makes an emotional connection to us as viewers, as we can relate in many ways to how much Danny's life has changed and what she needs to do to survive. However, the lackluster directing and writing have already worn us out by the end, making this independent drama less than fine.​
Rating: 4/10
Here Before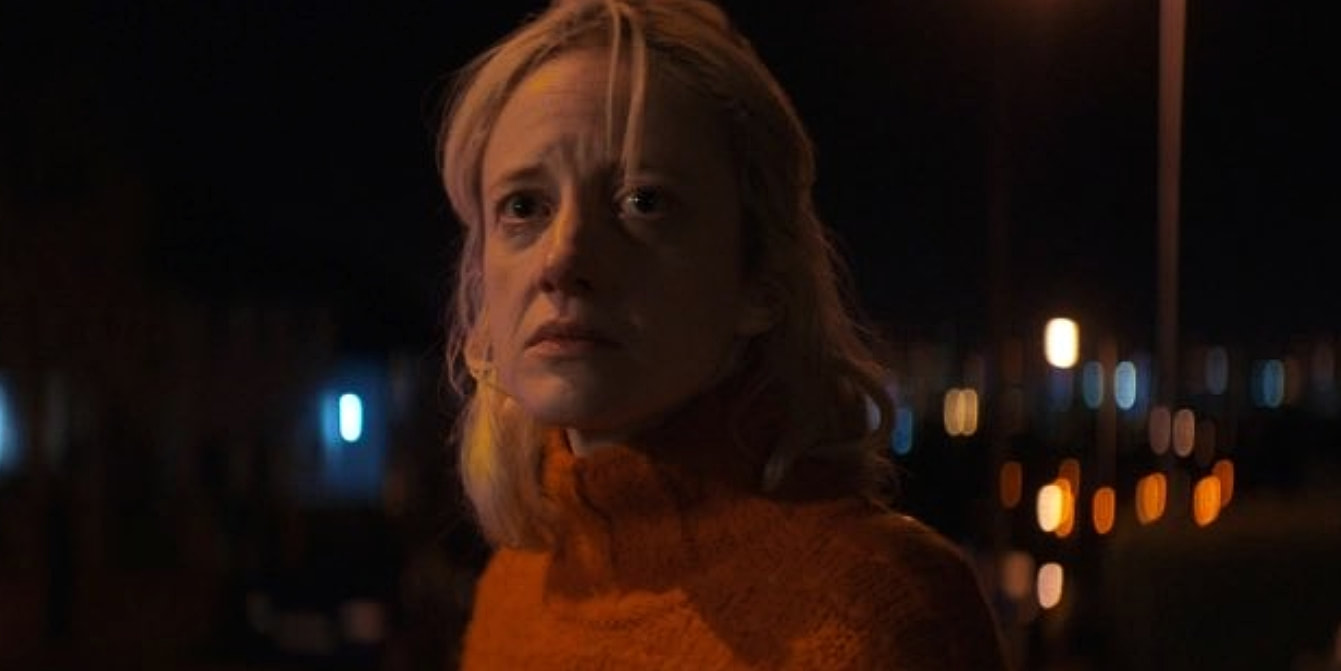 Synopsis: After new neighbours move in next door, a bereaved mother begins to question her reality in this unsettling psychological thriller.
Cast: Andrea Riseborough, Martin McCann, Jonjo O'Neill & Eileen O'Higgins
Director: Stacey Gregg
Screenwriter: Stacey Gregg
Runtime: 83 Minutes
Thoughts: Is there anything that Andrea Riseborough cannot do? Seriously. How has she not received an Oscar-vehicle yet? She turns in yet another phenomenal performance in another indie film which I fear many people will not see. However, this actually turned out to be one of the surprises of the festival for me. Yes, it's another grief drama but with some psychological thriller vibes and twists. A methodically paced film that can be a little hard to follow initially, it really starts to pick up in its final 20 minutes, even if the writing starts to come undone due to some unbelievable plot twists. However, Riseborough is the glue that holds it all together, making this one worth a watch if you can find it later when it comes out.
Rating: 7/10
​The Fallout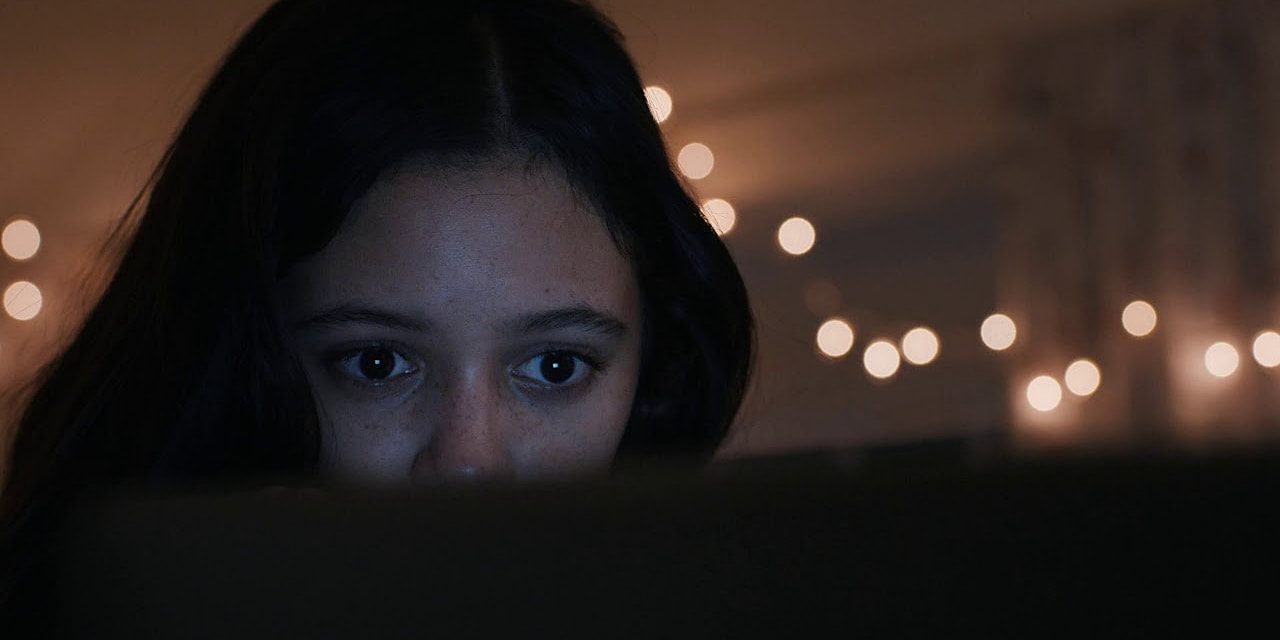 Synopsis: High schooler Vada navigates the emotional fallout she experiences in the wake of a school tragedy. Relationships with her family, friends and view of the world are forever altered.
Cast: Jenna Ortega, Maddie Ziegler, Niles Fitch, Will Ropp, Lumi Pollack, John Ortiz, Julie Bowen & Shailene Woodley
Director: Megan Park
Screenwriter: Megan Park
Runtime: 92 Minutes
Thoughts: Probably the second-best film of the day I saw behind "Language Lessons," Megan Park's feature directorial debut really knocked me for a loop. As many of you already know, gun violence is something that I'm very passionate about and this film opens up with a school shooting, which we only hear but do not see. We then spend the rest of the runtime focusing on the psychological repercussions such a traumatic event has on high school teenager Vada (Played wonderfully by Jenna Ortega). Sensitively written and directed by Park, her attempts to make sense of the senseless are admirable and true in how she captures our longing for catharsis, for answers, for something, anything. She wisely never provides it to us but such withholding is precisely what makes the drama of "The Fallout" so honest and raw. She'll definitely be a filmmaker to watch out for in the future.​
Rating: 7/10
Witch Hunt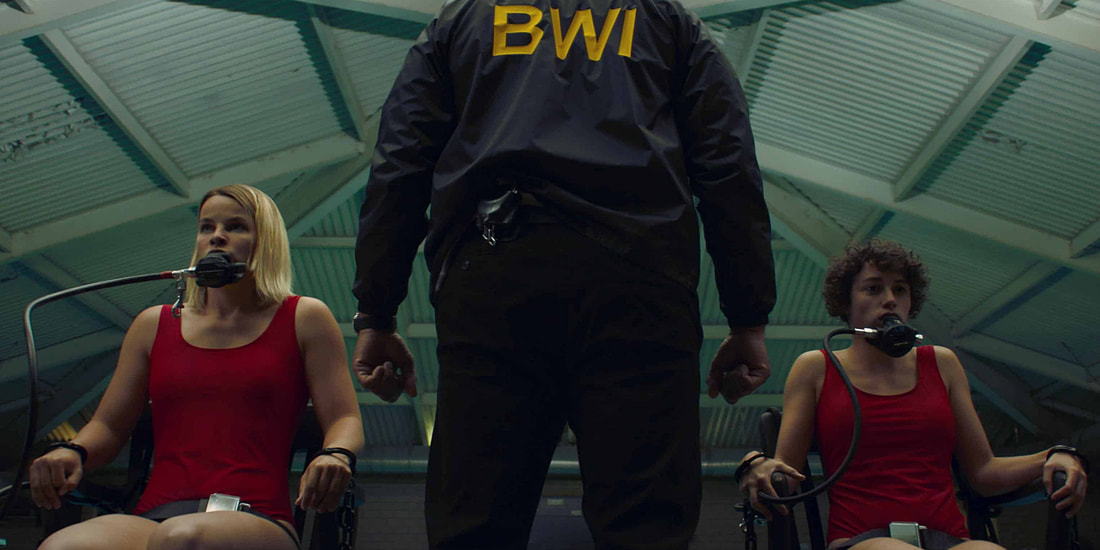 Synopsis: In a modern America where witches are real and witchcraft is illegal, a sheltered teenager must face her own demons and prejudices as she helps two young witches avoid law enforcement and cross the southern border to asylum in Mexico.
Cast: Gideon Adlon, Elizabeth Mitchell, Abigail Cowen, Nicholas & Cameron Crovetti & Christian Camargo
Director: Elle Callahan
Screenwriter: Elle Callahan
Runtime: 97 Minutes
Thoughts: "Witch Hunt" starts with a woman being burnt at the stake, just as many supposed witches were hundreds of years ago. The difference is, this isn't set in the past. This is set in modern times. In this alternative reality created by Elle Callahan, witches and witchcraft are real. There's a flimsy connection being made between witches and U.S. immigrants and how the U.S. government is hunting down both while some people attempt to smuggle them over the wall to asylum in Mexico. However, I was on board at first because the worldbuilding was intriguing enough to get me hooked. However, the story lost steam pretty quickly. Tension started to decrease, character work was becoming weak and the film was attempting to do too much. There's the political subtext I mentioned before, a coming-of-age story for a teenage girl who may or may not be a witch herself, unnecessary jump scares which provide horror elements and more! If anything, it would make for a great television show someday!
Rating: 4/10
The Feast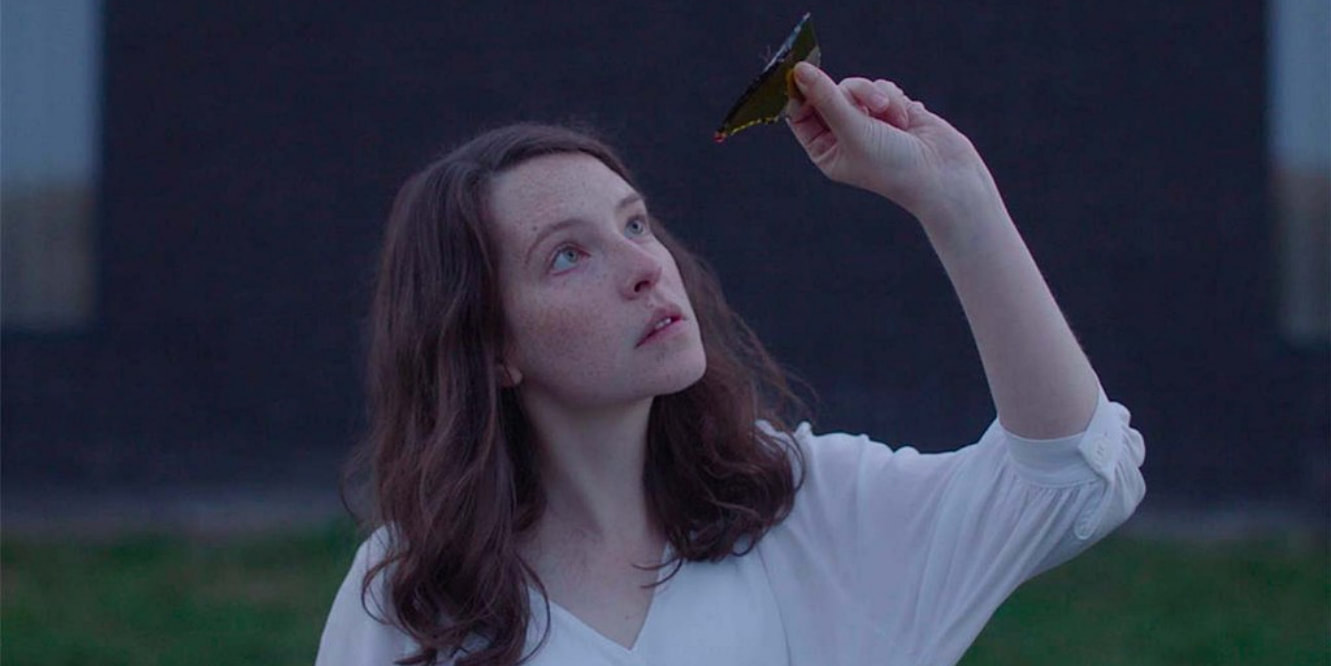 Synopsis: Over an evening a wealthy family gathers for a sumptuous dinner with guests in their ostentatious house in the Welsh mountains. Served by a mysteriously disturbing young woman, the assembled party do not realize they are about to eat their last supper.
Cast: Anne Elwy, Nia Roberts, Julian Lewis Jones, Steffan Cennydd, Sion Alun Davies, Lisa Palfrey & Rhodri Meilir
Director: Lee Haven Jones
Screenwriter: Roger Williams
Runtime: 93 Minutes
Thoughts: Combine the off-kilter weirdness of something like Yorgos Lanthimos' "Dogtooth" and the body feminist horror of Julia Ducournau's "Raw," and you have something which comes close to approaching what "The Feast" is. This is a slow-burn horror film that viewers will need to be patient with before they are served their tasty reward. Stunning cinematography, a chilling atmosphere and a foreboding sense of dread wash over every frame of this movie until we get to the bloody climax. It definitely takes itself seriously with its dark tone and European influence, so don't expect a campy B-level good time. It will definitely not be for everyone but it was certainly for me and I cannot wait to come back for seconds.
Rating: 7/10
I'm happy it was a better day than the first in terms of quality overall. One day remains along with a few catch up titles my friends and colleagues are recommending me to see such as "Executive Order" & "Recovery." Full reviews will be coming later for some of these. In the meantime, be sure to continue to check out more of my SXSW coverage on my Twitter account and please follow NBP writer Danilo Castro as he covers the festival for us as well.
You can follow Matt and hear more of his thoughts on the Oscars and Film on Twitter at @NextBestPicture