By Zoe Rose Bryant ​​
After sweeping the 2021 Sundance Film Festival awards (earning the U.S. Grand Jury Prize – Dramatic, Directing Award – U.S. Dramatic, U.S. Audience Award, and a U.S. Dramatic Special Jury Award for its ensemble cast) and breaking records for its $25 million sale to Apple, it's safe to say that hype for Sian Heder's "CODA" has been through the roof. Could any film possibly live up to such lofty expectations? Thankfully, so far, "CODA" seems to be doing just that and more.
Rocking a 95% on Rotten Tomatoes and a 72 on Metacritic, "CODA" has continually captivated critics, and despite its familiar coming-of-age trappings, they can't get enough. Praised for taking an overused formula and making it fresh with its delicate depiction of the deaf community, Heder's film is impossible to dislike. It's humorous, heartfelt, honest, and humane, all at the same time. And within mere moments, you'll be swept up in its sentimental spell until the end credits commence. Were society fully recovered from the coronavirus pandemic, "CODA" would be a crowdpleaser to end all crowdpleasers.

Though it remains to be seen how many audiences it will reach via Apple TV+, there's so much critical support for "CODA" that it's being positioned as this year's Sundance "indie darling" and aiming for the Oscars, à la "Little Miss Sunshine," "Beasts of the Southern Wild," or "Boyhood," among others. Call it "the little indie that could," or the "David" amongst a group of "Goliaths" ("Nightmare Alley," "House of Gucci," "Don't Look Up," etc.).

It's easy to see why some are hesitant to slot it in their Best Picture lineup right now. Its August release date is a long way away from March 27, 2022, and smaller films like "CODA" can often get lost in the shuffle. Still, "CODA's" quality speaks for itself, and with ten spots to fill this year, this coming-of-age charmer could serve as a perfect complement to "bigger" projects – should Apple properly campaign the picture and reach as many voters as possible with its moving message. Below, we dig into its specific chances in several categories at the 94th Academy Awards.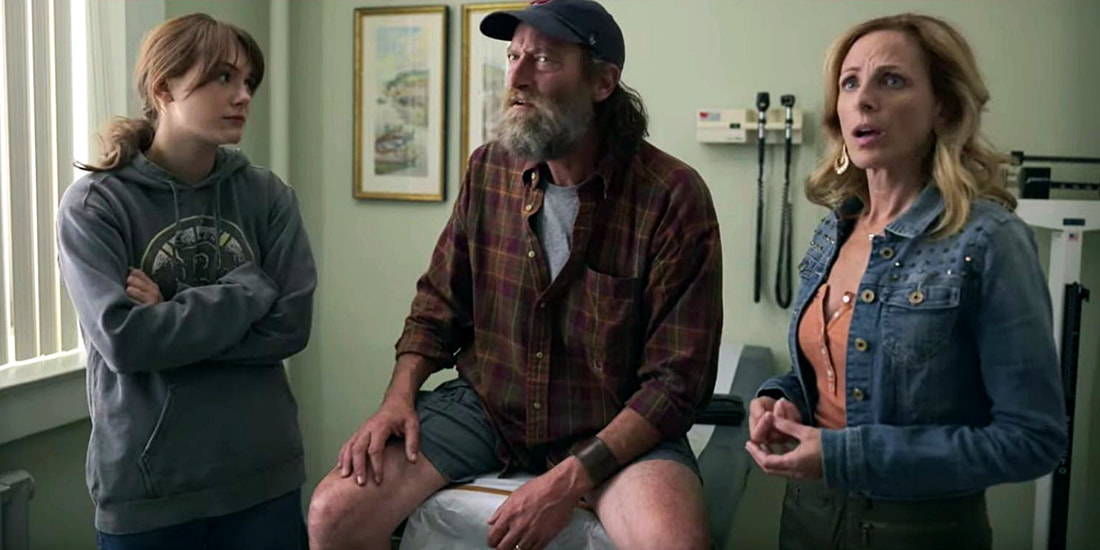 Best Picture
Since its inception in 1978, the Sundance Film Festival has produced 19 Best Picture nominees:

1986 – "Hannah and Her Sisters"
1994 – "Four Weddings and a Funeral"
1996 – "Shine"
2001 – "In the Bedroom"
2006 – "Little Miss Sunshine"
2009 – "An Education" & "Precious"
2010 – "The Kids Are All Right" & "Winter's Bone"
2012 – "Beasts of the Southern Wild"
2014 – "Boyhood" & "Whiplash"
2015 – "Brooklyn"
2016 – "Manchester by the Sea"
2017 – "Call Me by Your Name" & "Get Out"
2020 – "The Father," "Minari," & "Promising Young Woman"

As one can see, it's not a given that every year's lineup will feature an eventual Best Picture nominee, but especially over the past decade, Sundance has had a pretty impressive track record. Between 2014-2017, one or two premieres went on to break into the Best Picture field, and while 2018 and 2019 had promising contenders that just missed out ("Eighth Grade" and "The Farewell," respectively), 2020 delivered three nominees – a new record.

All of this is to say that "CODA" is among good company when considering its Best Picture prospects. It was clearly the standout from this year's Sundance Film Festival. No premiere was able to match its universal praise (save for perhaps "Flee," which will be more of a player in Animated Feature, Documentary Feature, and International Feature Film, with an outside chance at cracking Best Picture), allowing it to be the one Sundance title with almost all of the Oscar buzz.

Though it likely won't face competition from fellow Sundance premieres, "CODA" will find itself in a more competitive Best Picture race than last year's three nominees, butting up against new films from Guillermo del Toro ("Nightmare Alley"), Ridley Scott ("House of Gucci"), Adam McKay ("Don't Look Up"), Paul Thomas Anderson ("Soggy Bottom"), Jane Campion ("The Power of the Dog"), Joel Coen ("The Tragedy of Macbeth"), and Steven Spielberg ("West Side Story"). How can such a small-scale family dramedy go head-to-head with these heavyweights?

For starters, the Academy has previously announced that Best Picture will once again comprise a solid ten nominees, not seen since the 2010 and 2011 Academy Awards. In those two ceremonies' Best Picture lineups, a diverse array of films varied in both budget and genre. You had blowout blockbusters like "Avatar" rubbing up against reflective indies like "Up in the Air" and "A Serious Man," and staggering sci-fi spectacles like "Inception" standing alongside far "quieter" stories like "Winter's Bone" and "The Kids Are All Right." All this comprehensively representing the cinematic year via a wide range of filmed works.

Should that same thinking materialize again this winter, "CODA" stands to benefit. If voters are looking to round out their ballots and shine a light on some of 2021's indie fare, "CODA" is the title at the top of the pack. It has excellent reviews, it's easy to embrace, and it's possible to show it to anyone and watch them walk away pleased. Additionally, whereas other Best Picture contenders are a bit "weightier" ("The Power of the Dog," "The Tragedy of Macbeth," "Nightmare Alley"), "CODA" favors sentimentality over solemnity, making it a movie that won't send voters into sobering existential spirals. Simply put, it's the "feel good" film of the season.

Sure, there's always the possibility that "CODA" mirrors the awards trajectory of another delightful Sundance dramedy. "The Big Sick" had a solid showing throughout the 2017 awards season (a SAG Ensemble nod, countless Critics Choice Award nominations, a surplus of support for Holly Hunter in Best Supporting Actress, etc.), but ultimately, it only landed a Best Original Screenplay nod at the 90th Academy Awards. When you compare that comedy with "CODA," petrifying parallels start to emerge. The former aimed for a Picture, Supporting Actress, and Screenplay nomination haul at the Oscars – just like "CODA" is.

And yet, here's the thing: "CODA" has another ace up its sleeve. As The Hollywood Reporter said last week, it isn't the usual "sweet but stereotypical" Sundance indie; it's a "watershed moment in representation" for deaf actors in Hollywood. Similar to how the Academy applauded "Black Panther" for giving Black actors and actresses a chance to shine like never before in a groundbreaking blockbuster, and how the rewards they bestowed upon "Parasite" allowed them to recognize the long-overlooked talents of Asian creatives in the industry, "CODA" is an overdue opportunity to acknowledge the deaf community's contributions to cinema. That's too pressing of an opportunity to pass up.

Yes, one could argue that Apple is untested in the awards space at the moment. Having only landed two nominations thus far (Best Sound for Tom Hanks' "Greyhound" and Best Animated Feature for Cartoon Saloon's "Wolfwalkers"), one could say that they haven't had a contender on the level of "CODA" yet. Thus far, they seem to be doing a decent job getting the word out with a surplus of advance screenings and considerable media coverage in major outlets.

It's too soon to call "CODA" a lock for a Best Picture nomination as the season is only just now beginning to take shape, and we still have to see what the fall festivals (Telluride, TIFF, NYFF, etc.) bring to the table. Nonetheless, as it stands, the film's chances are solid, and counting it out at this stage would be a rookie mistake.
Best Director
Following Chloé Zhao's historic Best Director win last year for Nomadland, all eyes are going to be on the Academy to continue that progress by not neglecting to nominate female directors this year as well. At the moment, most prognosticators are pegging former Best Director nominee (and Oscar winner for Best Original Screenplay), Jane Campion, to be singled out for her work with Netflix's "The Power of the Dog." Still, many other worthy contenders are right behind her, including "CODA's" own Sian Heder. However, while Heder does an admirable job with her actors, it, unfortunately, feels like "CODA" lacks the "flash" that tends to attract attention from the Academy's directors' branch. Never say never, but we think Heder's best Oscar chances lie in another category (more on that below).

Best Actress
Could Emilia Jones land a Best Actress nomination to go along with "CODA's" highly plausible Best Picture nod? While Jones would be highly deserving – and she is consistently singled out in critical raves – it's unlikely at the moment. The 19-year-old Locke & Key star will be facing former Oscar winners (Frances McDormand, Cate Blanchett, Penélope Cruz), and a torrent of transformative performances in buzzy biopics (Lady Gaga as Patrizia Reggiani, Jessica Chastain as Tammy Faye, Nicole Kidman as Lucille Ball), making it hard to stand out from the pack. Additionally, another young breakout actress, Rachel Zegler, will be aiming to cut into this category as the "Maria" in Steven Spielberg's West Side Story remake. With a role that requires extensive singing and dancing, her "showiness" could steal some of Jones' thunder. Worry not, Jones will likely be recognized by smaller awards ceremonies (think along the lines of the Indie Spirits), and her Best Actress nomination isn't essential to "CODA's" awards success.

Best Supporting Actor
"CODA" has not one but two strong Best Supporting Actor plays in the form of Troy Kotsur and Eugenio Derbez. The former, as the hardworking and hilarious father of Emilia Jones' Ruby, perhaps stands the better chance as he's got "the Oscar scenes." Still, Derbez is certainly no slouch either, playing a crucial role in teaching Ruby how to hone her singing talents as the vibrant Mr. Villalobos. Last year, in a less competitive field, it would be easy to see one of these men slipping in – most likely Kotsur – as a show of broad support for "CODA." Sadly, Best Supporting Actor has some more prominent names this season that could steal a lot of attention: Bradley Cooper, Richard Jenkins, Jared Leto, Jesse Plemons, Mark Rylance, Adam Driver, Al Pacino, etc. Nevertheless, we won't count Kotsur out just yet. If critics rally around him (perhaps similar to how they carried Sound of Metal's Paul Raci just a few months ago), we wouldn't be surprised to see AMPAS take note as well.

Best Supporting Actress
One of the likeliest categories for "CODA" to score an Oscar nomination is Best Supporting Actress. Star Marlee Matlin, who plays Ruby's jubilant mother Jackie, is already staging one hell of a campaign, poised for a significant Oscar comeback after winning Best Actress 34 years ago. Matlin is one of the strongest sources of comic relief in the film, but she has no shortage of dramatic scenes too, nailing both kinds of beats with considerable charm. Also in Matlin's favor is the fact that the Best Supporting Actress field has yet to take shape; its de facto frontrunner is currently Ann Dowd, but the jury is still out on how Bleecker Street handles Mass's Oscar campaign, and other contenders are waiting to confirm category placements (Kirsten Dunst, Jodie Comer) or see how their films land (Meryl Streep, Ariana DeBose). Such circumstances have allowed Matlin to place herself firmly in the center of the conversation for this category, especially as she continues to be seen more and more as the "face" of "CODA" in her campaigning – thanks to her persistent push for more opportunities for deaf talent in the industry. Can she maybe even win this award? That's a conversation for another day, but her chances at cracking the final five are looking better by the second.

Best Adapted Screenplay
Alongside Matlin's Best Supporting Actress bid, we have the most faith in "CODA" landing a Best Adapted Screenplay nod, as the writers tend to throw a bone to indie fare even when other branches don't bite ("The Big Sick," for example), and "CODA" already has an impressive narrative for its campaign in this category due to its inventive subversion of coming-of-age clichés through its inclusion of the perspective of the deaf community. The script is sharp and solidly structured, honorably balancing humor and heart, and it's hard to envision it not warranting a myriad of mentions at the end of the year. Sure, it'll face a few Best Picture behemoths, but outside of that, there's a spot in the category with "CODA's" name on it, should Apple campaign it sufficiently.
Have you seen "CODA" yet? What did you think of the Sundance sensation? And how many nominations do you think it can pick up at the 94th Academy Awards? Let us know your thoughts in the comments section below or on our Twitter account.
​You can follow Zoe and hear more of her thoughts on the Oscars and Film on Twitter at @ZoeRoseBryant