The timing couldn't have been more perfect for this year's SXSW Film & TV Festival. The Academy Awards took place during the festival, allowing everyone present to celebrate the unprecedented success of newly minted Best Picture winner "Everything Everywhere All At Once," which had its world premiere as the 2022 SXSW festival's opening night film. You could feel the love for the film in the air throughout the week in Austin as it remained the film on the tip of everyone's tongue. In addition, festival attendees breathlessly wondered which film from the 2023 lineup could make a similar cultural impact. While this year's crop of films was solid, it is doubtful that anything will have the kind of reception that "Everything Everywhere All At Once" did. But most of them are still worth checking out! Here's a rundown of what I saw and how strongly I recommend them.
BLACK BARBIE: A DOCUMENTARY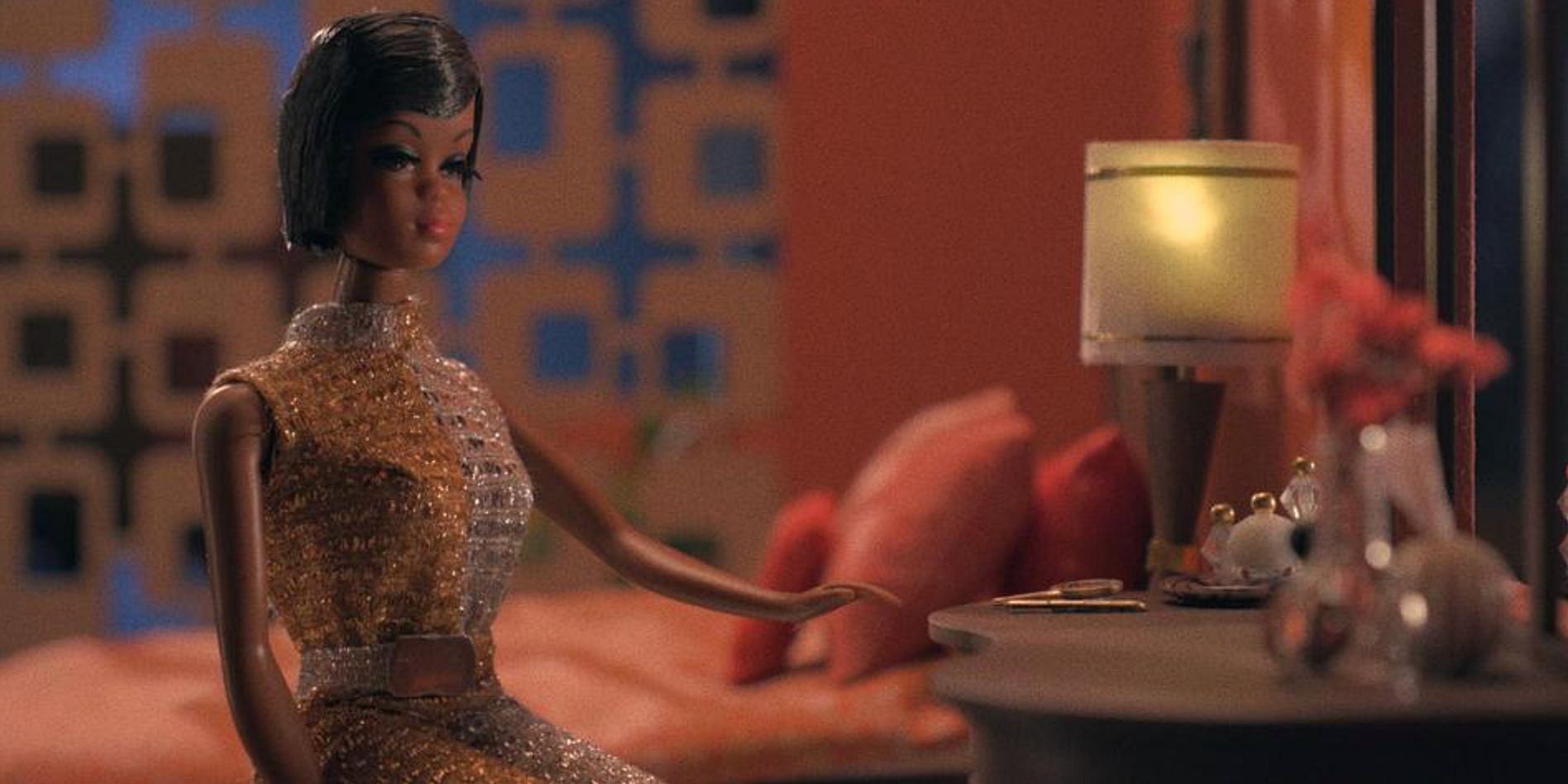 Early on in "Black Barbie," an interviewee lays out how she thinks the creation of the titular doll went down – basically, a Black Mattel employee pointed out that there were no dolls for her and kept begging them to make dolls for the black market. "Well," laughs the interviewer, "documentary done!" It was an educated guess, but the full story is so much more interesting and complicated than that. Even if director/narrator Lagueria Davis inserts herself into the story a bit too much, at least it feels appropriate, as dolls encourage personal identification. Davis has a surprising amount of balls for a first-time feature filmmaker, genuinely interrogating Mattel's head of DEI (Diversity, Equity, and Inclusion) about the critiques other interviewees had about recent attempts to diversify that Barbie brand. And then the film pulls its best trick, recreating a 1940s experiment that asked kids about their reactions to white dolls vs. black dolls, and the results show so much about how the world has changed since before the first Black Barbie doll…and how far we still have to go to ensure young non-white girls feel like they really can grow up to do anything.
Grade: 8/10
BOTTOMS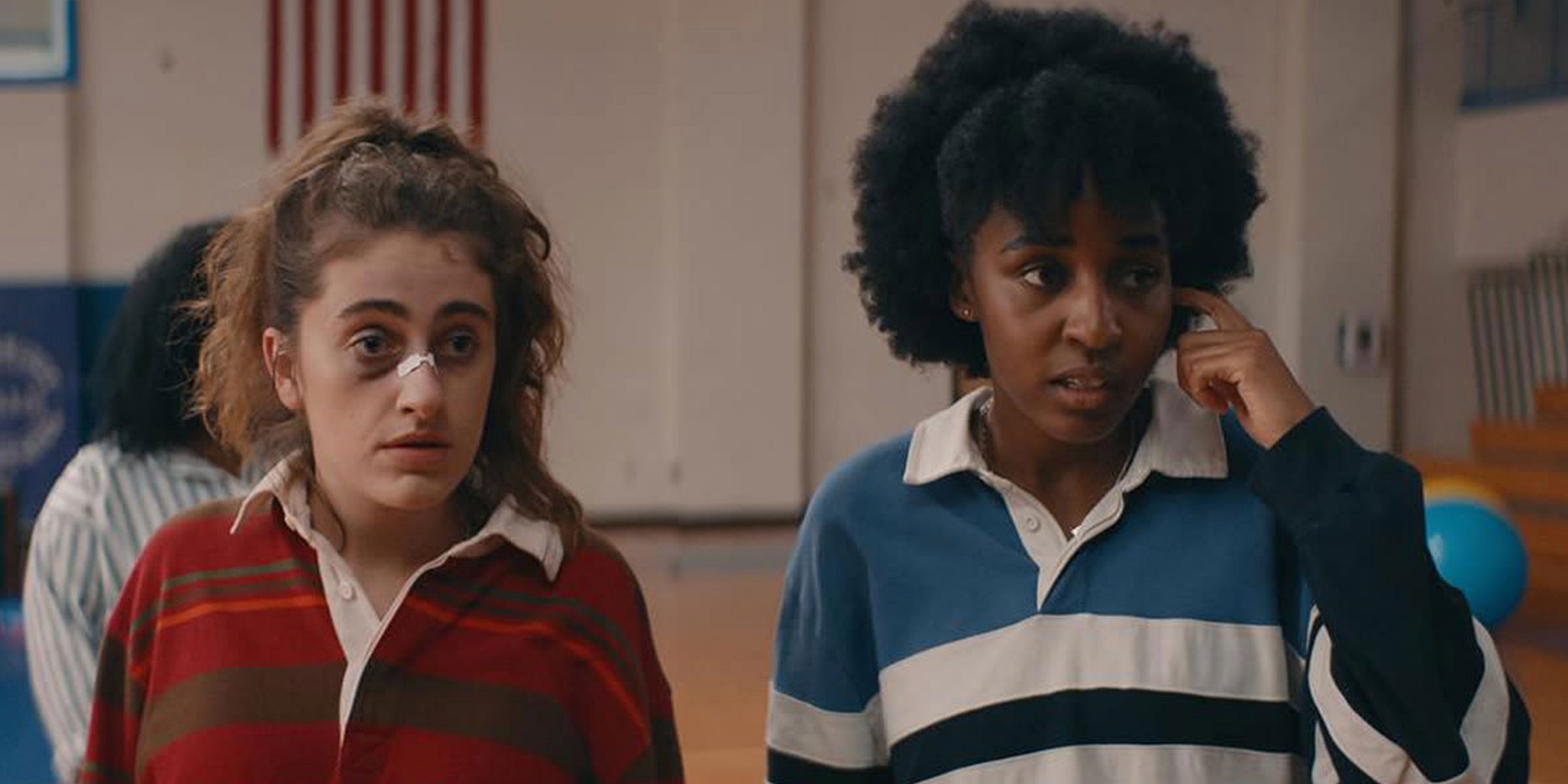 Sure, you could talk about how the film (co-written with "Shiva Baby" collaborator and star Rachel Sennott) is a love letter to the losers, the outcasts, the people who don't fit in with any clique in high school for no reason other than that they are so unsure of themselves that they don't know how to act otherwise – the people on the bottom of the high school food chain. You could talk about how the film excoriates our culture's obsession with sports and winning at all costs. You could talk about how the film flips the genre on its head by giving the horndog roles traditionally associated with men ("Porky's" & "Superbad") to queer women. But really, "Bottoms" will live forever as people's favorite movie because it's just plain funny. Really, really funny. Gut-busting funny. So funny that you'll miss a lot of jokes because of the laughter. So funny that you'll find some new hilarious detail every time you watch it. It is funny in every way that a film can be funny, with visual gags covering every corner of the frame, scalpel-sharp social satire, a parody of other high school comedies, raucous gross-out humor, remarkable physical comedy, cringe comedy, witty wordplay… it's all there, wrapped up in an unforgettable story that pushes the boundaries of teen comedy farther than you might have thought possible.
Grade: 9/10
CITIZEN SLEUTH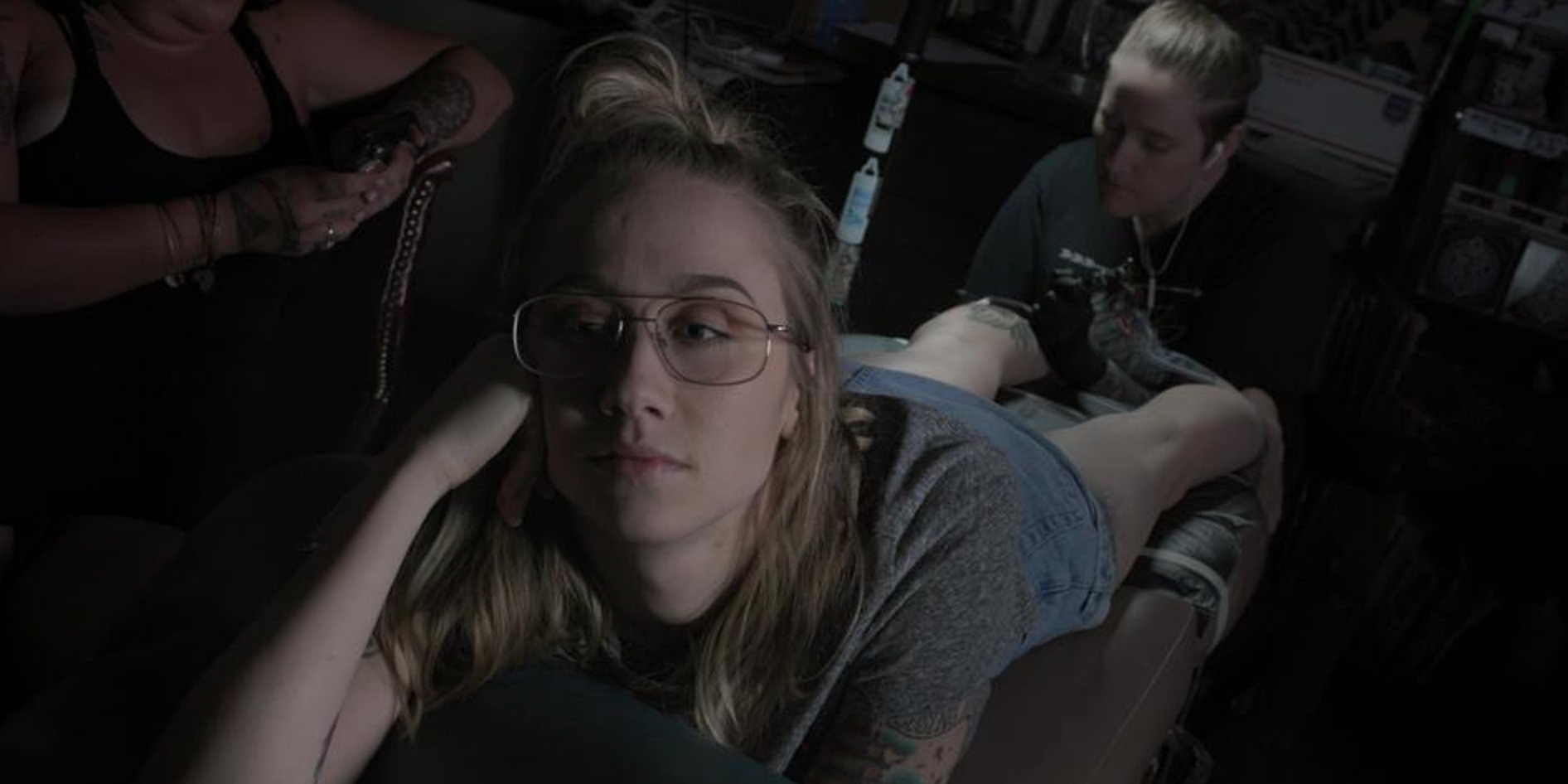 Anyone can start a podcast, and if you want the biggest built-in audience, your genre is true crime. But despite the conventions with keynotes from Nancy Grace, most of the people hosting true crime podcasts don't have a background in law enforcement, criminology, or even journalism. Chris Kasick's documentary explores the uneasy relationship between art, ethics, and commerce in a fledgling industry through a young, inexperienced, but passionate woman as she navigates building a true crime podcast about a local girl killed in a car crash. Emily Nestor, the host of the Mile Marker 181 podcast, is the most fascinating kind of documentary subject: One that doesn't realize until too late that they're in over their head. Her journey from obsessive true crime aficionado to intrepid amateur sleuth to self-promoting shill to becoming almost completely disillusioned about what she used to love is all the more harrowing for how much it seems to confuse her as if she's figuring out in real time what kind of person she is and isn't sure if she likes it. The ending, featuring the cheery intros from true crime podcasts over the credits, is chilling, a scathing indictment of an industry built on amateurs doing what can be difficult even for professionals.
Grade: 8/10
CORA BORA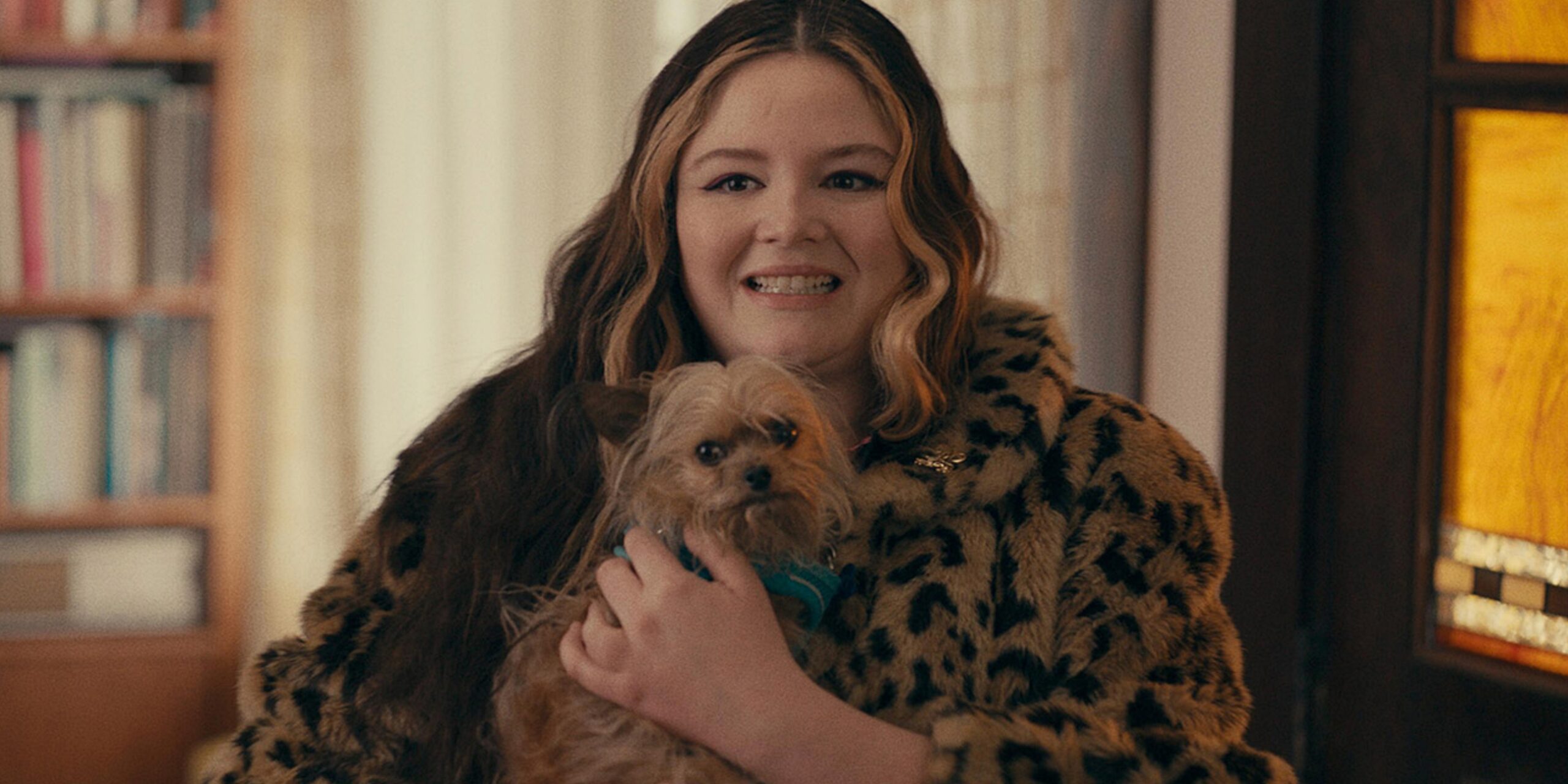 Megan Stalter, who has been stealing scenes on "Hacks" for two seasons now, is a star, and "Cora Bora" is the hilarious proof. We already know that she's a gifted comedienne. Still, she gets deep under the skin of the spirited but aggravating Cora, a mess of a musician in LA who finds an even bigger mess when she impulsively goes back home to Portland for her girlfriend's graduation party. While the story's broad strokes are somewhat standard, the details are sometimes surprising and always delightful, and watching the fearless Stalter take her star-making moment is a lot of fun. The songs by Miya Folick are total earworms, and I am breathlessly awaiting the album's release.
Grade: 6/10
DOWN LOW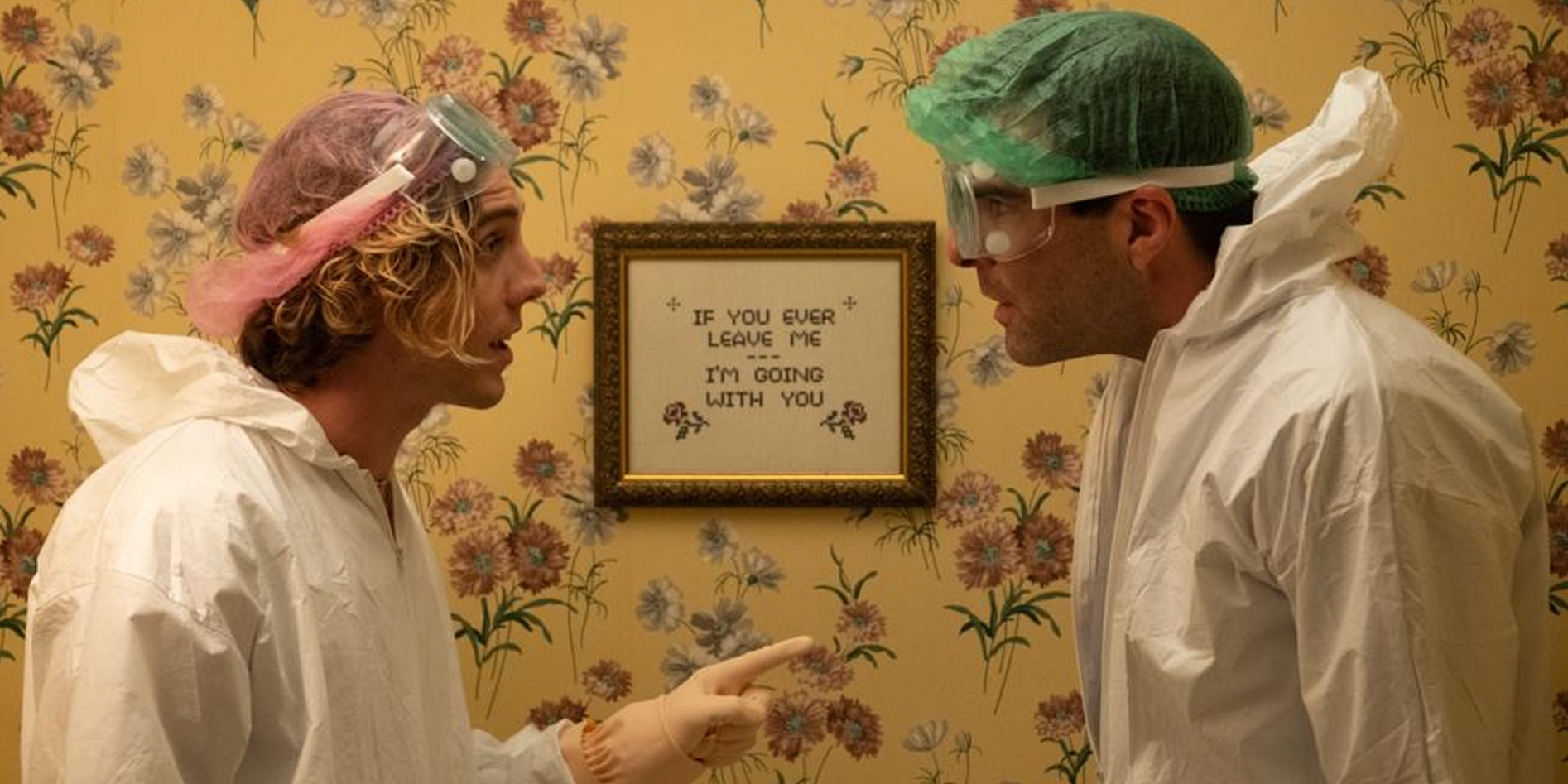 The most surprising romantic comedy I've seen in quite a while, Rightor Doyle's film offers up what just may be the funniest possible spin on "be gay do crimes." Closeted Zachary Quinto hires Lukas Gage's masseuse hoping for a happy ending, but instead, Gage takes him under his wing to go trolling the apps for a hookup. The story goes to some wild, dark places, including an extended cameo from Simon Rex in one hilarious drug trip scene. Gage is a natural on screen, and as raucously funny as he is in the first two-thirds, he delivers the dramatic goods in the surprisingly heartfelt finale. That abrupt tonal swerve in Gage, and Phoebe Fisher's script ends up being the film's best surprise, bringing in the goddess Audra McDonald to ensure the drama hits home despite all the wacky hijinks that came before.
Grade: 7/10
DUNGEONS & DRAGONS: HONOR AMONG THIEVES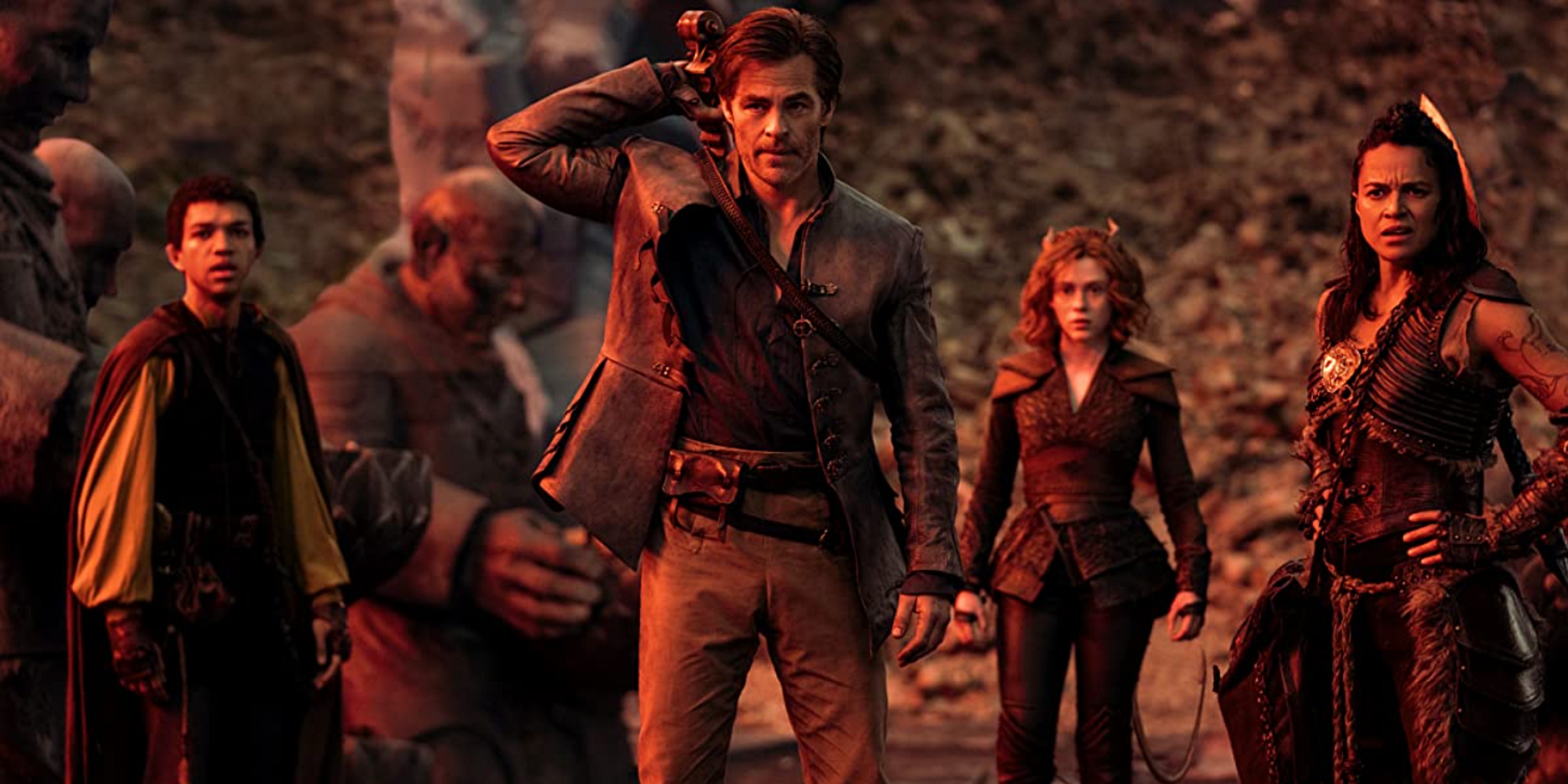 After years of legal wrangling and creative struggles, we now have "Dungeons & Dragons: Honor Among Thieves" to restore the brand's good name in cinema. As opposed to the 2000 film, this one has a proper cast of actors (Sophia Lillis, Regé-Jean Page, Chris Pine, and Michelle Rodriguez as the party of adventurers, and Hugh Grant as the villain) and a solid, if surprising, choice for the director's chair: John Francis Daley and Jonathan Goldstein, the minds behind the 2015 reboot of the "Vacation" series and 2018's very amusing "Game Night." Mission accomplished. "Dungeons & Dragons: Honor Among Thieves" is tremendously fun, an action-adventure comedy that pays respect to its source material while never taking itself too seriously.
Grade: 7/10
EVIL DEAD RISE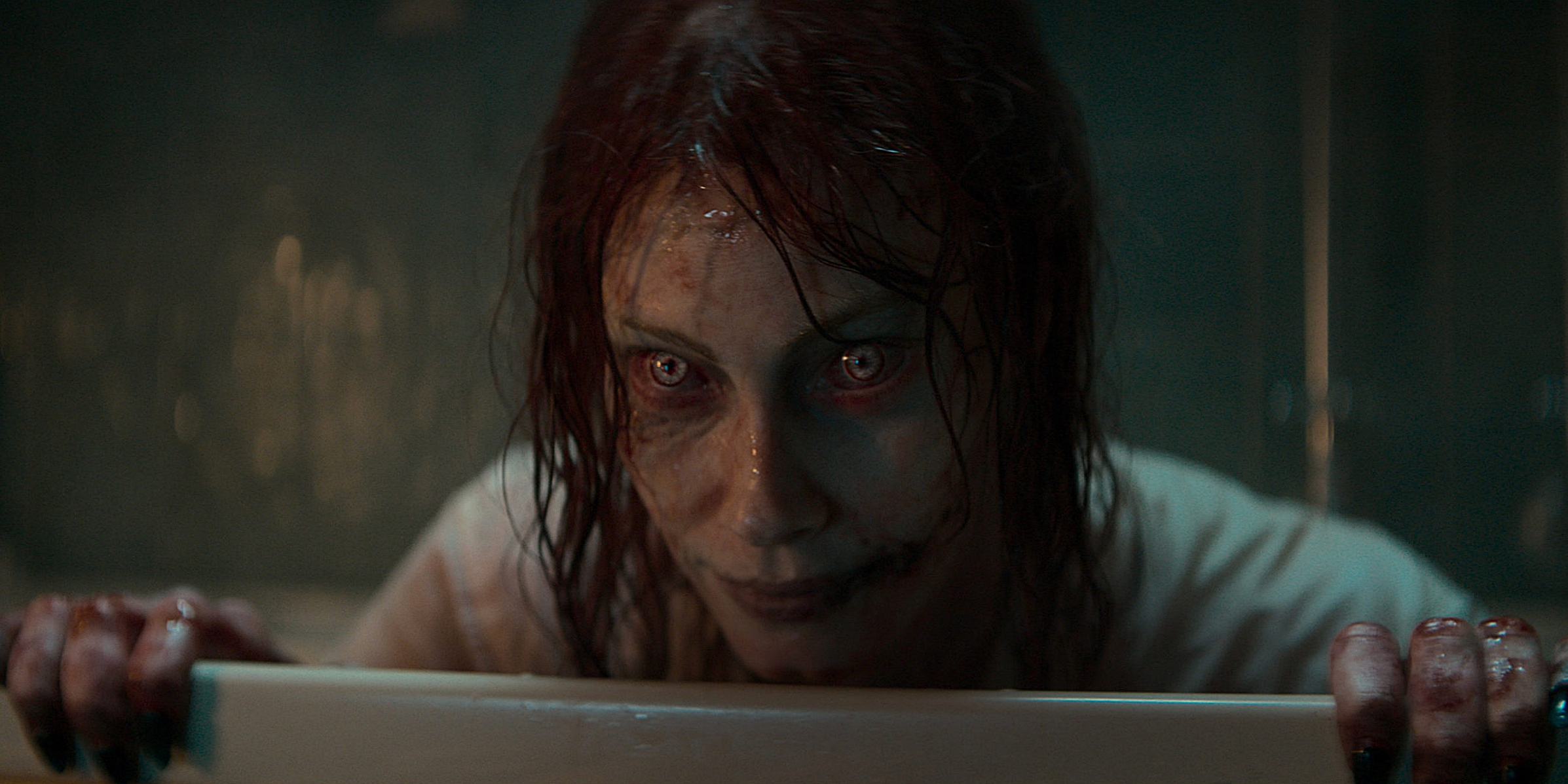 Horror fans, especially those who love gore, will most likely come away extremely happy with "Evil Dead Rise" – the setup is efficient, and once the carnage starts, it doesn't let up for the rest of the film's blessedly brisk runtime. Cronin and his team of A-list craftspeople deliver the horror, creating a genuinely scary film without always resorting to jump scares to elicit screams and gasps from the audience making the cinematic experience more entertaining. But when it comes down to it, this is a film about motherhood written and directed by a man, one that seems confused about what it wants to say about either of those things, other than the hardly revelatory message that being a mother involves giving yourself over entirely to your children, and that's a difficult thing for even the best among us. The film makes some fantastic additions to the series' lore and iconography (Staffanie, a ghost-scaring staff that Ellie's youngest daughter makes, will indeed become as recognizable a part of the series as Ash's chainsaw). When we finally reach the bloody end, it's hard to argue that Sullivan is a fantastic final girl and Sutherland a terrifying villain. Still, the question remains: Why? Why must horror films wreak such brutal havoc on women, and why do audiences so enjoy watching them? I must confess; I don't know. But for all that "Evil Dead Rise" does well, it's a hard film to recommend because of it.
Grade: 6/10
FLAMIN' HOT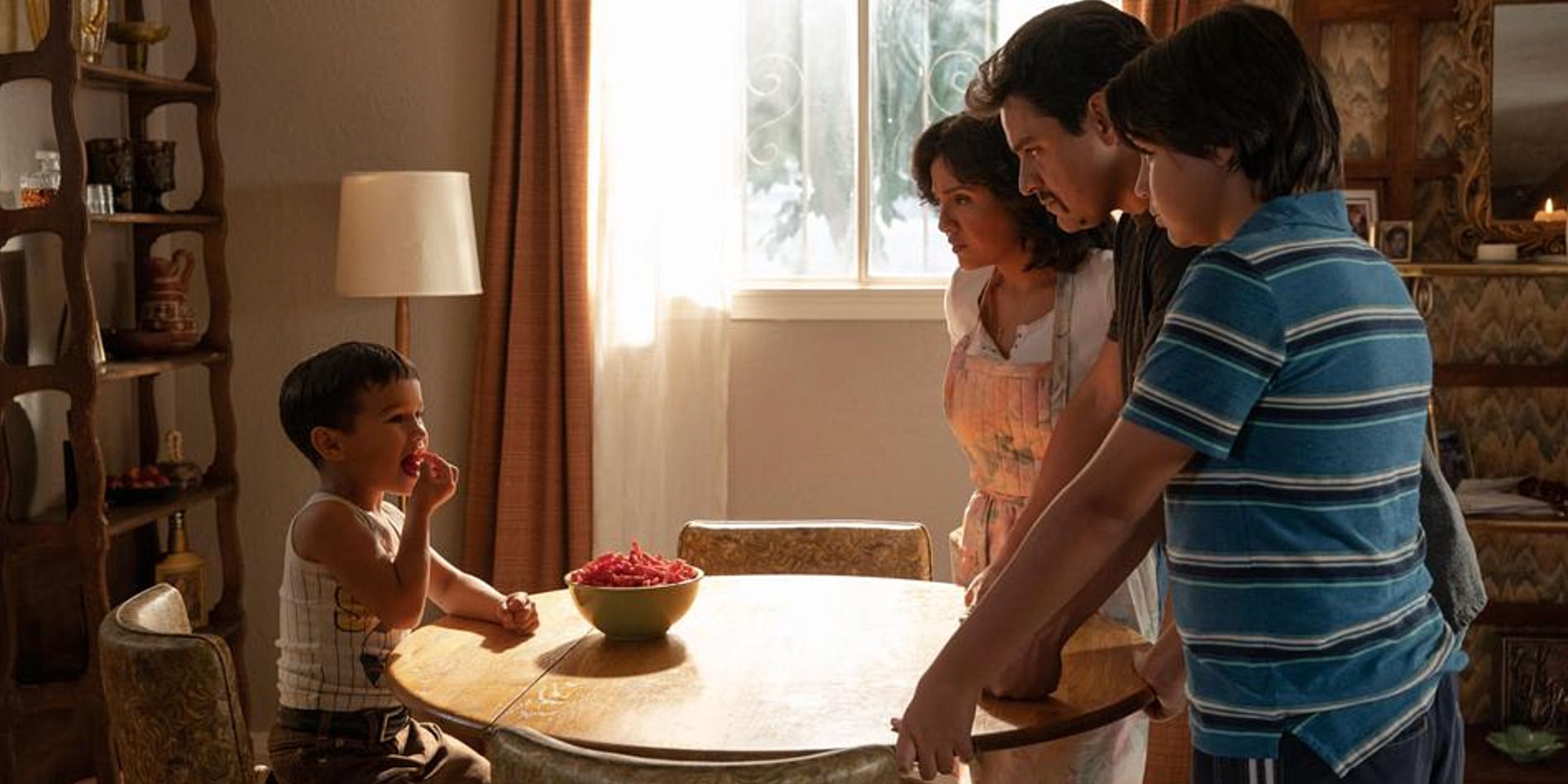 It sounds like an SNL parody sketch: The heart-warming story about the creation of Flamin' Hot Cheetos from director Eva Longoria (yes, that Eva Longoria)! But "Flamin' Hot" is a genuine crowd-pleaser bursting with authenticity in the screenplay and performances. Longoria keeps everything moving quickly, which could have robbed the film of its emotional impact. However, the big emotional moments still sing thanks to the heartfelt and committed performances of leads Jesse Garcia and Annie Gonzalez. We've seen numerous variations on this kind of story over the years, and this one doesn't deviate too much from the formula, but it's deceptively difficult to make a film this breezy yet sticky. Fun supporting turns from Tony Shalhoub and Dennis Haysbert and a scene-stealing performance from Brice Gonzalez seal the deal.
Grade: 6/10
I USED TO BE FUNNY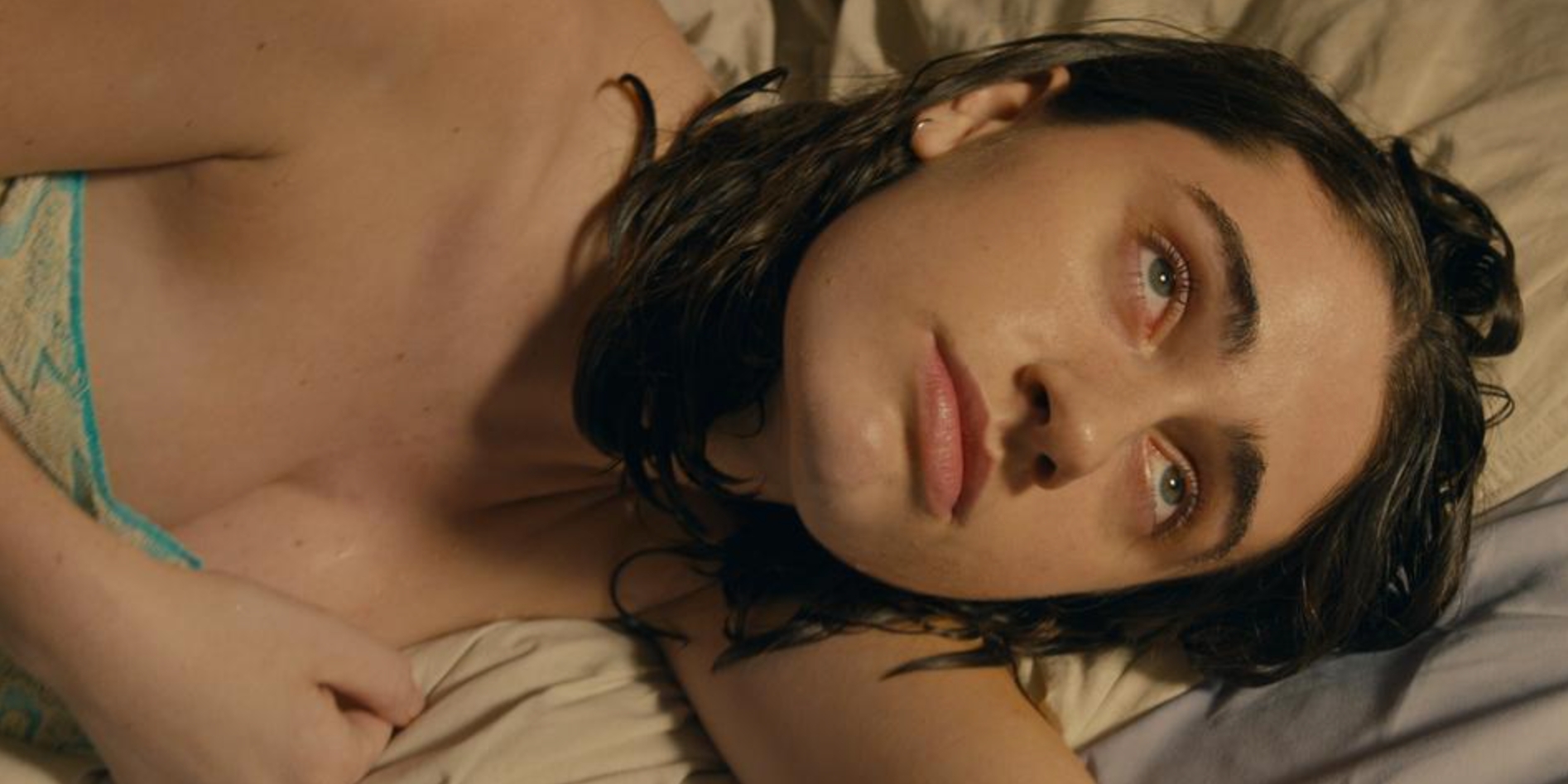 Watching an actor as effervescently hilarious as Rachel Sennott in a role that asks them to suppress what makes them so special can be difficult. But Sennott shows remarkable range, burrowing herself into the skin of a young stand-up comic suffering from PTSD after an assault. Writer-director Ally Pankiw is perceptive about how repressed memories of trauma work – first a trickle, then a flood – and she's written some hilarious one-liners. But it's what the film has to say about how men see women, both in comedy and in general, that really stings, with Jason Jones giving an impressively layered performance.
Grade: 7/10
JOHN WICK: CHAPTER 4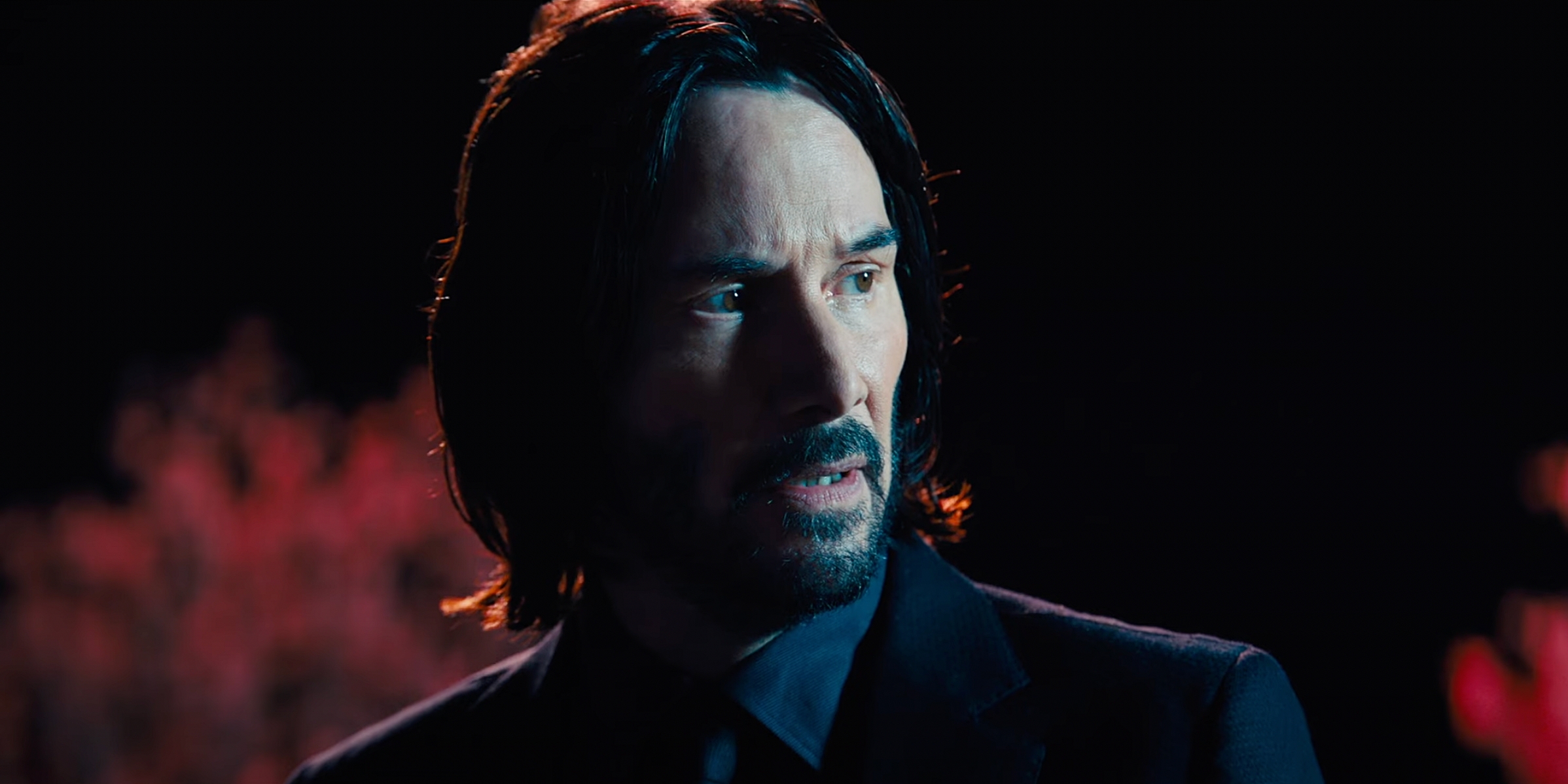 The word "slick" doesn't even begin to describe how good "John Wick: Chapter 4" looks. Like most films from 87Eleven Productions, each sequence has been purposefully designed with its own unique look and feel, upping the stakes with each new scene. The design is grand, with globe-hopping locations as distant as Osaka and Paris. But the real genius of the series is in how each space is utilized, and every sequence in "John Wick: Chapter 4" is an absolute marvel of action filmmaking. There's the red and blue neon-lit Osaka Continental and an Eastern European club with walls of rain. There's an unbelievable chase scene around the Arc de Triomphe and a bonkers battle up and down (and up and down) the legendary steps of Sacré-Coeur. The array of sets and set pieces is dizzying, and cinematographer Dan Laustsen's lush visuals make sure the film is dazzling to look at even when there isn't any action happening.
Grade: 8/10
KITE ZO A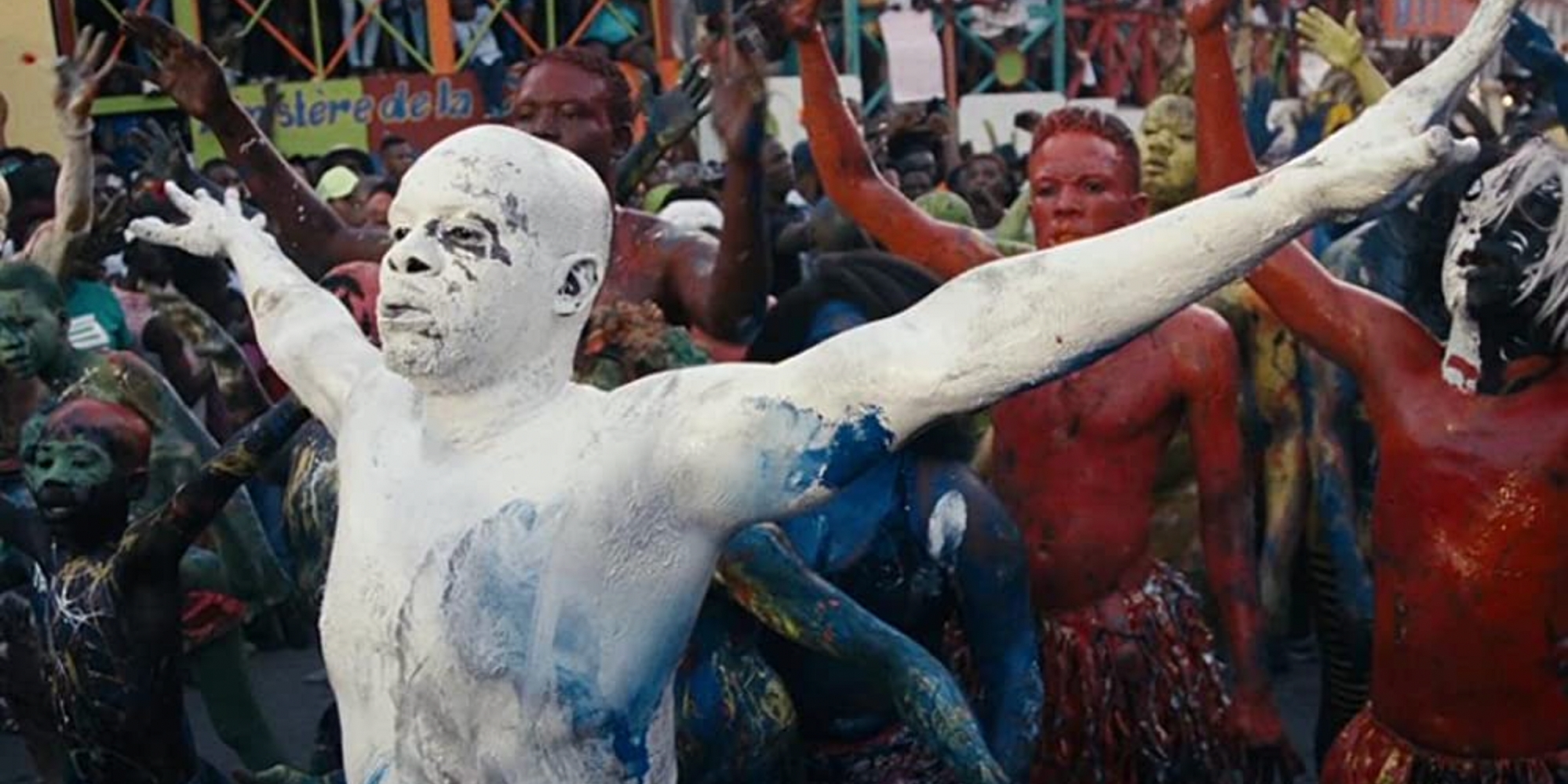 Cinema is in its purest form – beautifully captured images set to sound that gives them deeper meaning to tell a story. An exploration of the Haitian Vodou tradition through its associated rituals, Kaveh Nabatian's documentary is so beautifully shot that you want to swim around in it. The poetry on the soundtrack is matched by the poetry of what we see on screen. Be it traditional or contemporary Haitian dance, people covering themselves in body paint for celebrations, or even just the scenery. A little more context would have gone a long way, but what a loving tribute to the Haitian people and traditions!
Grade: 8/10
LATE NIGHT WITH THE DEVIL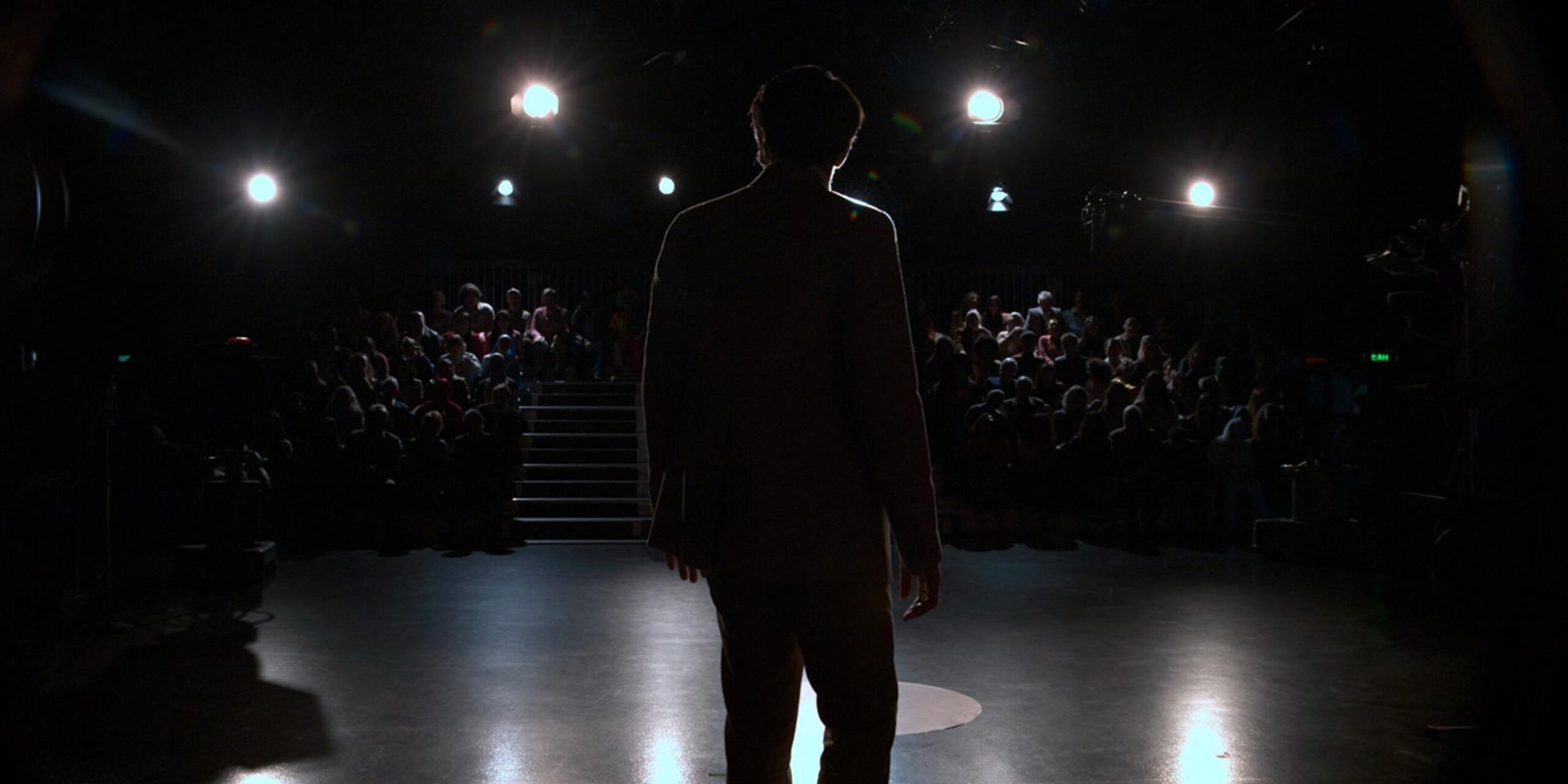 One of the most intriguing premises of the festival lineup and one of the biggest disappointments. But not immediately, as the film is about creating atmosphere and building tension. David Dastmalchian is tremendous as a desperate 70s late-night talk show host who puts a girl possessed by the devil on live TV. The film purports to be a combination of the surviving footage from the "Night Owls" program as well as backstage footage, which we see during the show's commercial breaks. It's a killer conceit, one that is clearly leading to a finale that wants to be described as "bonkers," "wild," or some other variation on that theme. And it is, yes, but not as much as you'd expect. What's worse is that the finale breaks the film in just about every possible way. It's disappointing that such a big stylistic swing flames out so spectacularly. Still, the rich period detail, the slowly-escalating tension of the screenplay, and, most of all, Dastmalchian's career-best performance make it an entertaining watch.
Grade: 6/10
THE LONG GAME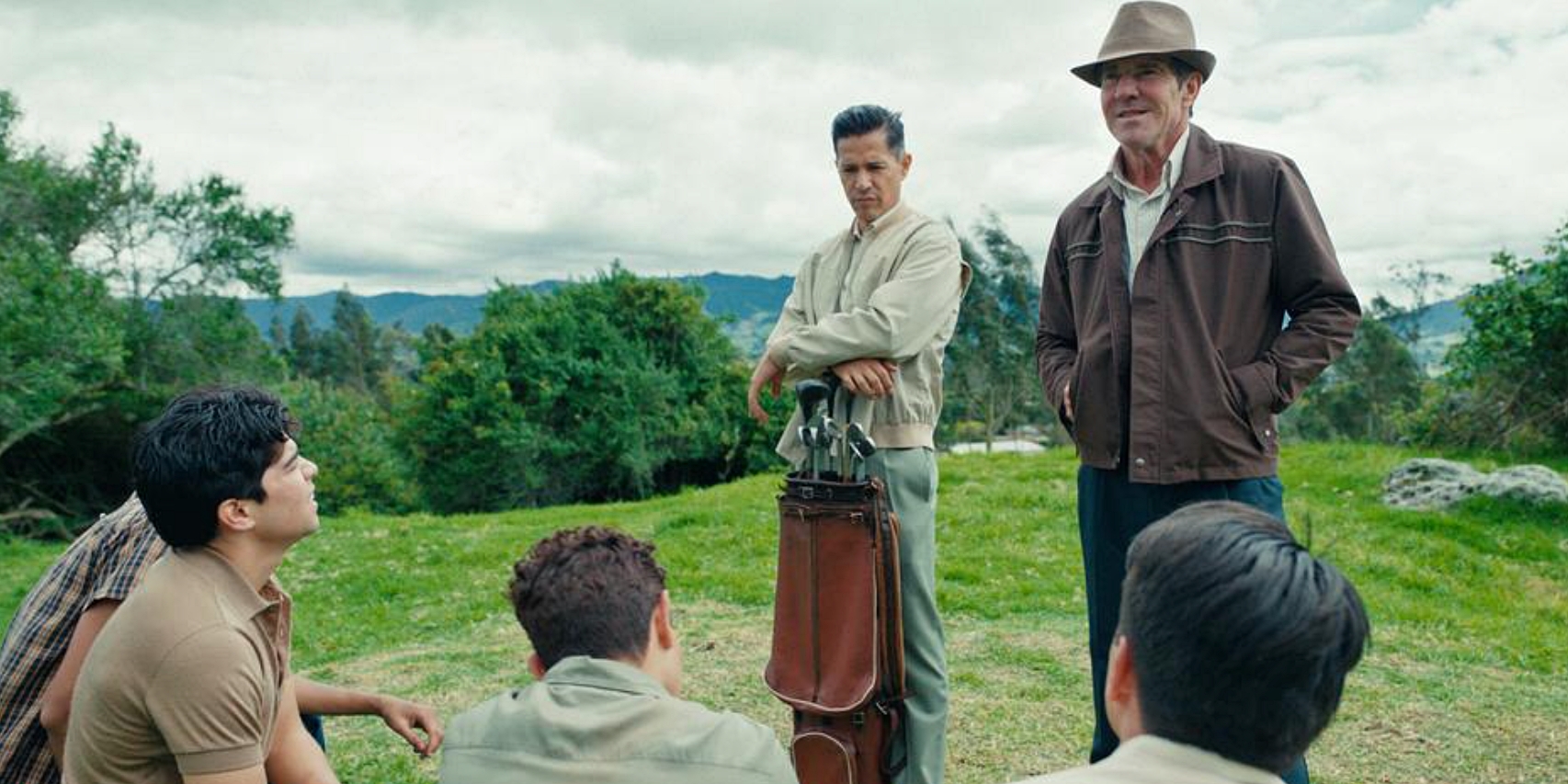 Even amidst all the clichés and underwritten characters – the golf team members barely have personalities enough to distinguish them from one another, outside of Julian Works's Joe Trevino being the hotheaded best player – "The Long Game" has an old-fashioned quality to it that is charming. The cast has a wonderful rapport, creating a familial feeling you want to be a part of. It's not the most engaging film in the world. Still, it hits the expected beats of the genre with aplomb, and the climactic game contains several fist/pumping moments that are purposefully, painfully deflated as the reality of the time and place sinks in. Even if it doesn't stand out in the pantheon of sports films, the story it's telling deserves to be heard. It also deserves a better film.
Grade: 5/10
NATIONAL ANTHEM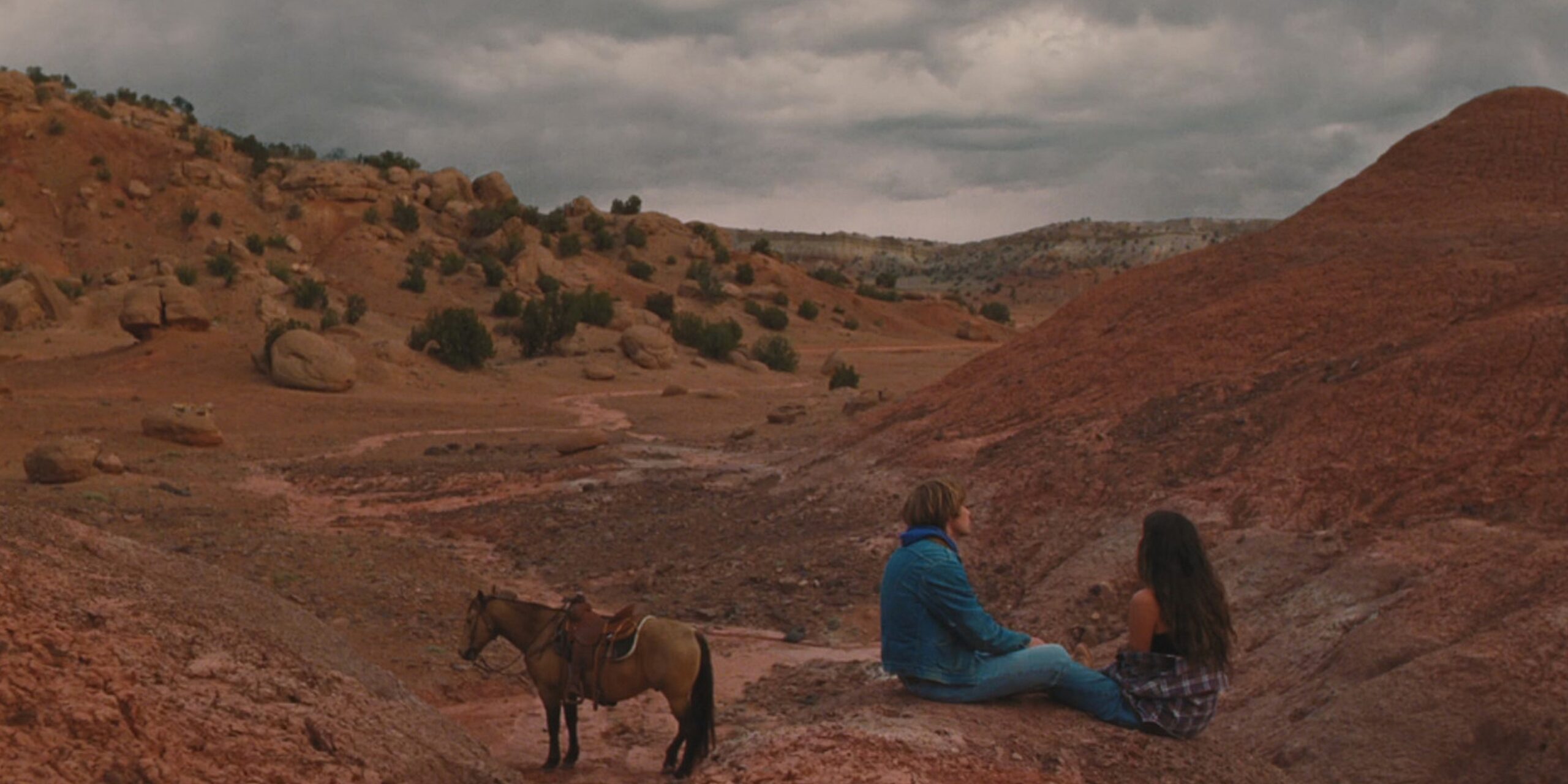 The best film I saw at the festival, "National Anthem," is a love letter to the gay rodeo and the queer people who have made it their community. Charlie Plummer stars as Dylan, a 21-year-old who works day laborer positions in order to help his recovering addict mother make ends meet for him and his younger brother. One day, he gets a job at the House of Splendor, a ranch run by a group of queer people who end up providing Dylan and his little brother a space to fully explore who they are in an open, judgment-free environment. Eve Lindley is incredibly charismatic as Sky, Dylan's free-spirited love interest, and Plummer has never been better. The real star, though, is first-time director/co-writer Luke Gilford, who films this gorgeous ode to radical acceptance with intimate grandeur. The montage at the gay rodeo, contrasting portraits of the queer participants with the traditionally masculine cowboy acts in which they participate, is stunning, a rebuke to everyone who believes that drag queens are hurting children by merely existing or that queer people are somehow "less than."
Grade: 9/10
NORTHERN COMFORT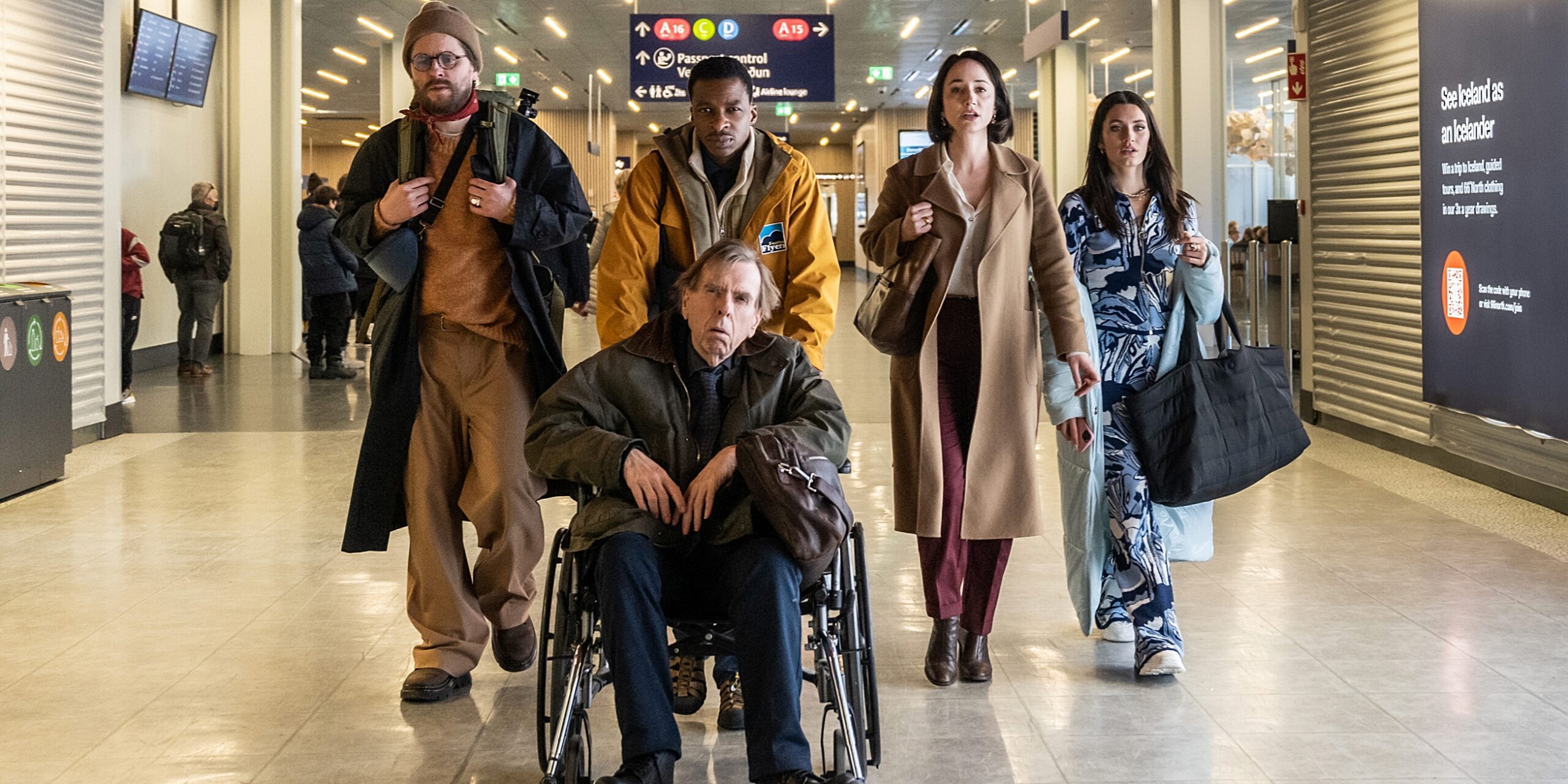 It's like a checklist for a quirky comedy: An ensemble of character actors with one nominal lead, as a group of characters, each defined by one trait thrown together on a mission that goes horribly wrong through a series of hugely unlikely mishaps that will cause them all to grow as people, backed by a score that gives the film its only semblance of personality. The story, about a group of people taking a course to get over their fear of flying and the inexperienced group leader who is woefully ill-equipped to deal with them, is charming, and the cast does a great job of making the characters seem deeper than they are. But while it thankfully doesn't overload on quirk, it certainly could have done with more personality of its own.
Grade: 6/10
ONLY THE GOOD SURVIVE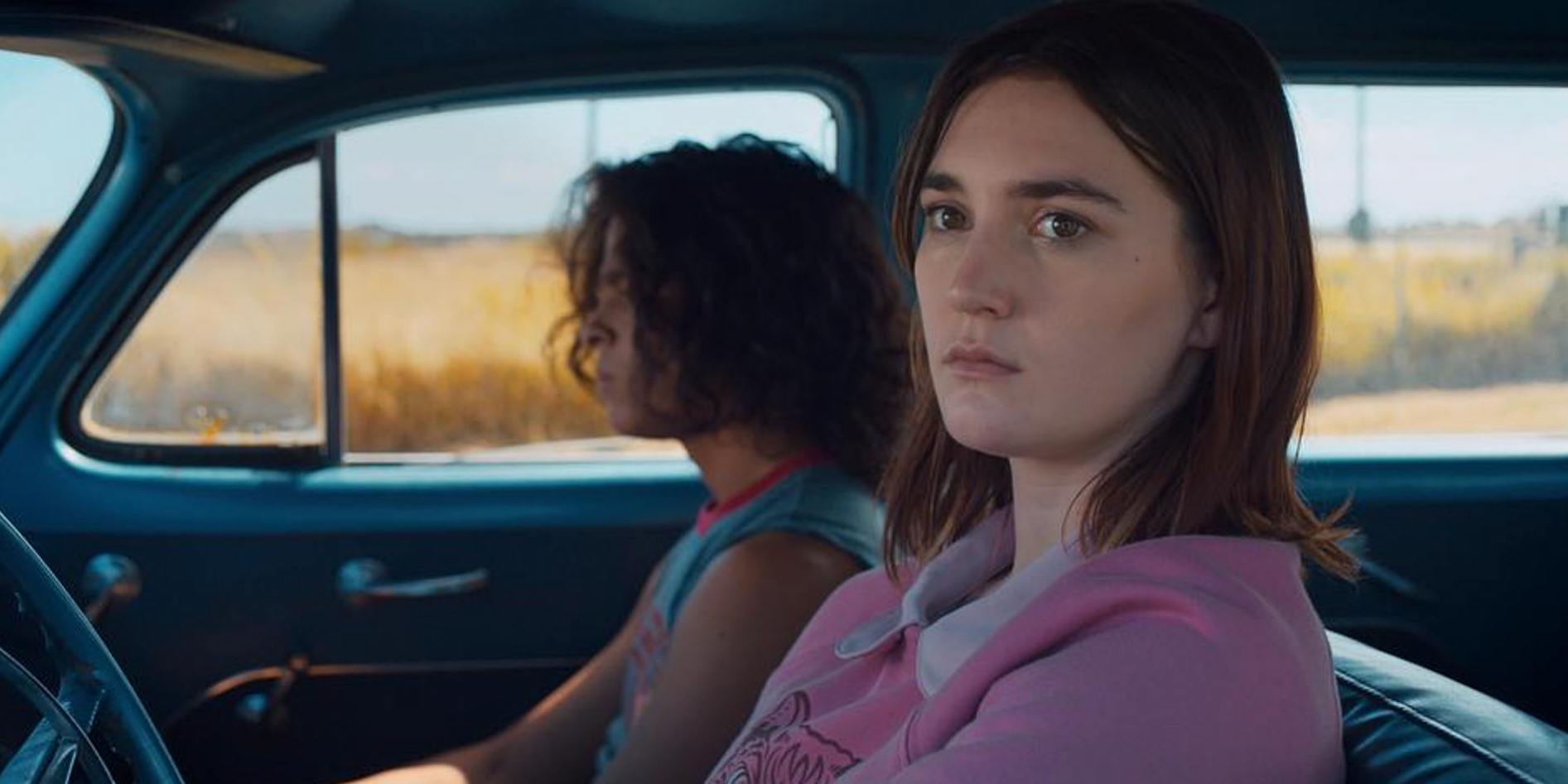 Writer-director Dutch Southern introduced this as "Austin weird, not Portland weird," If that's true, then I'm definitely an "Austin weird" kind of guy. The film is a crazy hodgepodge that wouldn't work without a sure hand guiding it, and Southern shows incredible control over its wild, heightened comic tone. Sidney Flanigan continues to impress as a young woman telling a police officer how a seemingly simple heist she was a part of went terribly wrong when a murderous, animal-skull-wearing cult got involved. A horror-comedy laid over a heist plot that gets twistier as it goes with nested narratives, red herrings, and animated transitions, this is an absolute blast that keeps you guessing until the very last frame—the best kind of surprise.
Grade: 8/10
PROBLEMISTA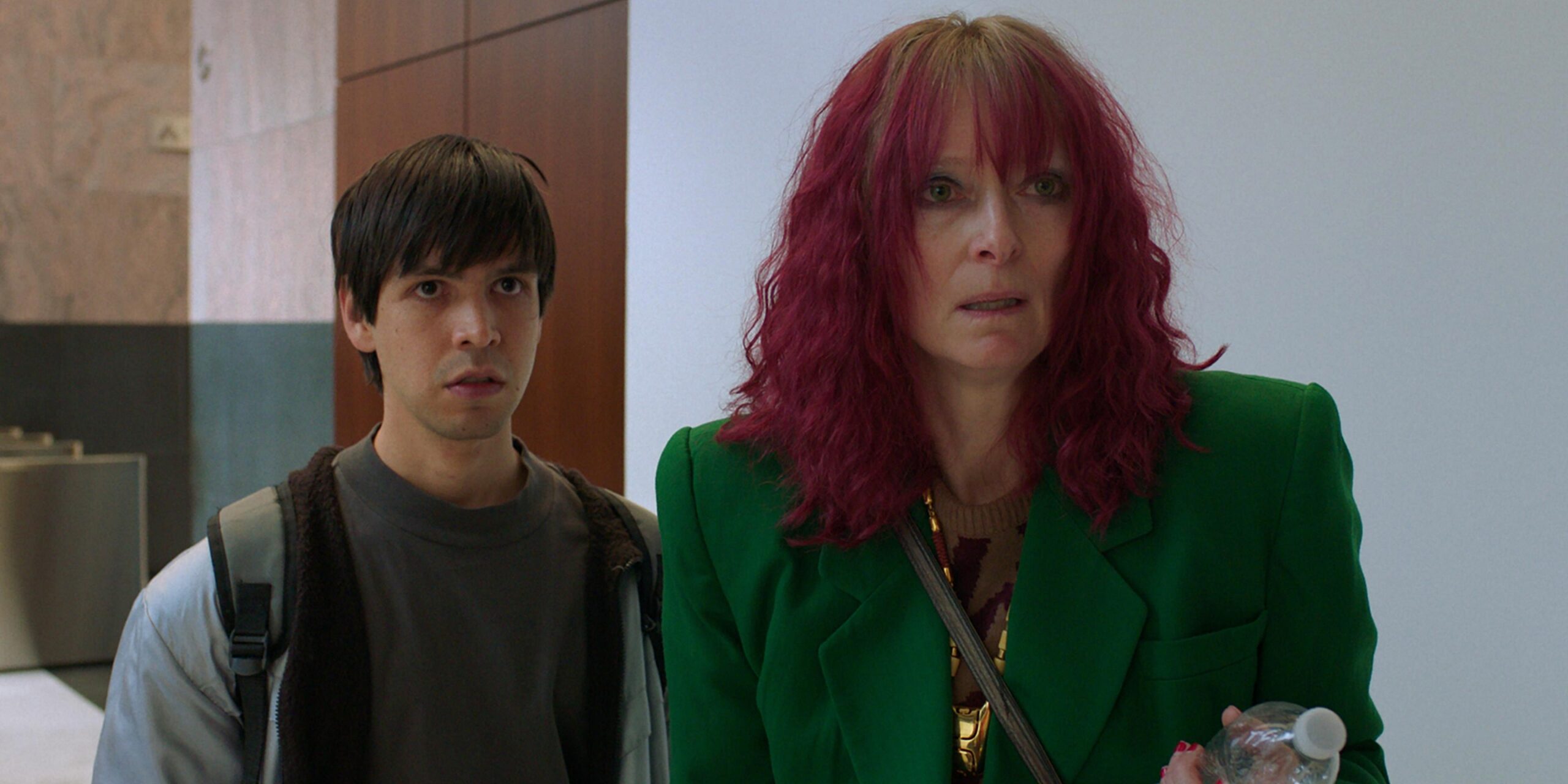 The plot of "Problemista" boils down to an age-old tale of how two people with different backgrounds and personalities change each other for the better. Alejandro and Elizabeth are both such original creations, and the film around them has such a unique point of view that it feels completely fresh. Torres is precisely the type of talent you hope Hollywood would nurture, and it's not hard to map Alejandro's fight with Hasbro onto how Hollywood treats minorities as they try to break into the business. It is abundantly clear that "Problemista" is in every way the film Torres intended to make. If the more dramatic, heartfelt moments feel like they've gotten short shrift, at least it's because his comic voice is so strong. There are plenty of unique young talents like Torres out there, and "Problemista" is such a strong debut that one hopes (especially on the heels of the success of "Everything Everywhere All At Once") that Hollywood will find them and give them a chance to make a "Problemista" of their own.
Grade: 8/10
QUEENDOM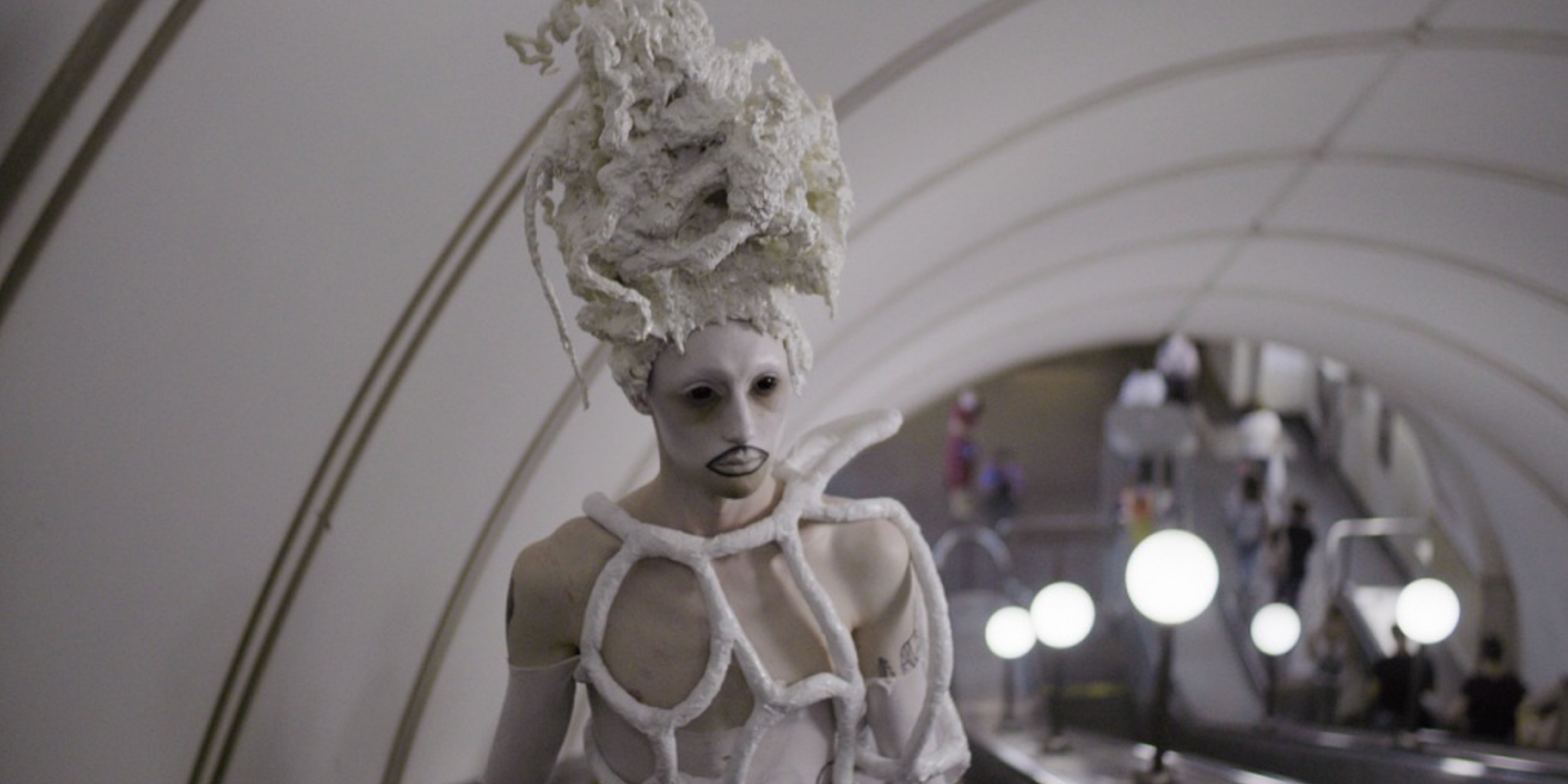 A gorgeously shot profile of non-binary Russian activist/artist Gena, unable to be themselves whether they're in cosmetology school in Moscow or their rural hometown of Magadan. Their scary-beautiful art – largely consisting of gigantic alien-like creations that demand attention – is impactful, and the striking performance art scenes included in the film are moving. But it's what happens after Russia's invasion of Ukraine that takes this to another level. The lack of context makes the tough beginning going, but the gasp-inducing, tear-stained ending highlights the superhuman bravery it took not just to make this film but for Gena to live as themselves on a daily basis.
Grade: 8/10
SELF RELIANCE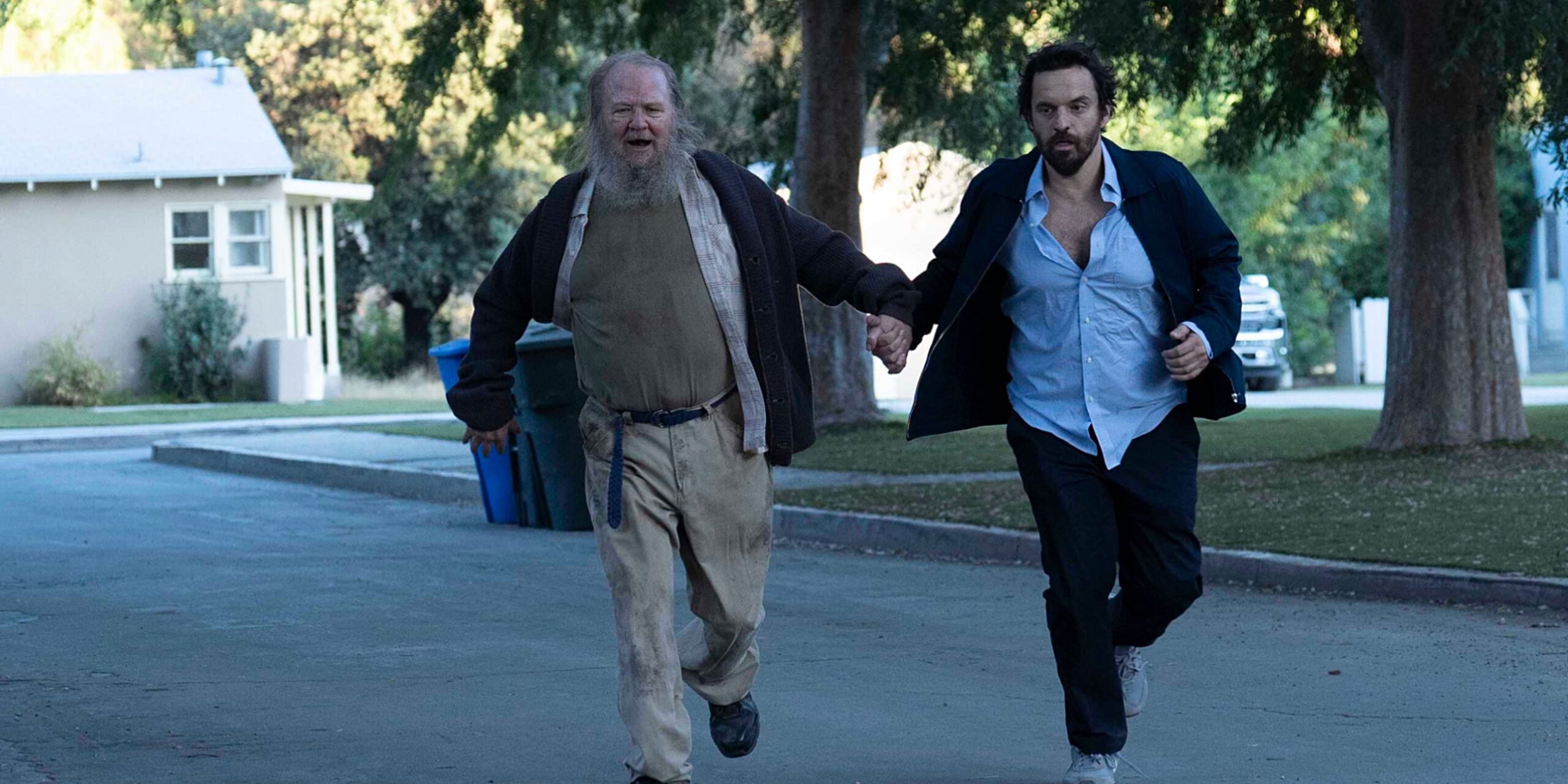 Jake Johnson directs himself to a funny performance in this hilarious millennial spin on David Fincher's "The Game": A man living a dull routine of a life is offered the opportunity to win $1M in a dark web reality show as long as he survives 30 days without getting killed by the game's hunters. The catch? They can't kill him if he's within striking distance of another person. This goes more or less exactly where you'd expect, but it's a wild, hilarious, surprising ride to get there. The somewhat abrupt ending sadly deflates the film quite a bit, but until then, it's an absolute riot featuring some insane surprise cameos and a fantastic ensemble.
Grade: 7/10
TALK TO ME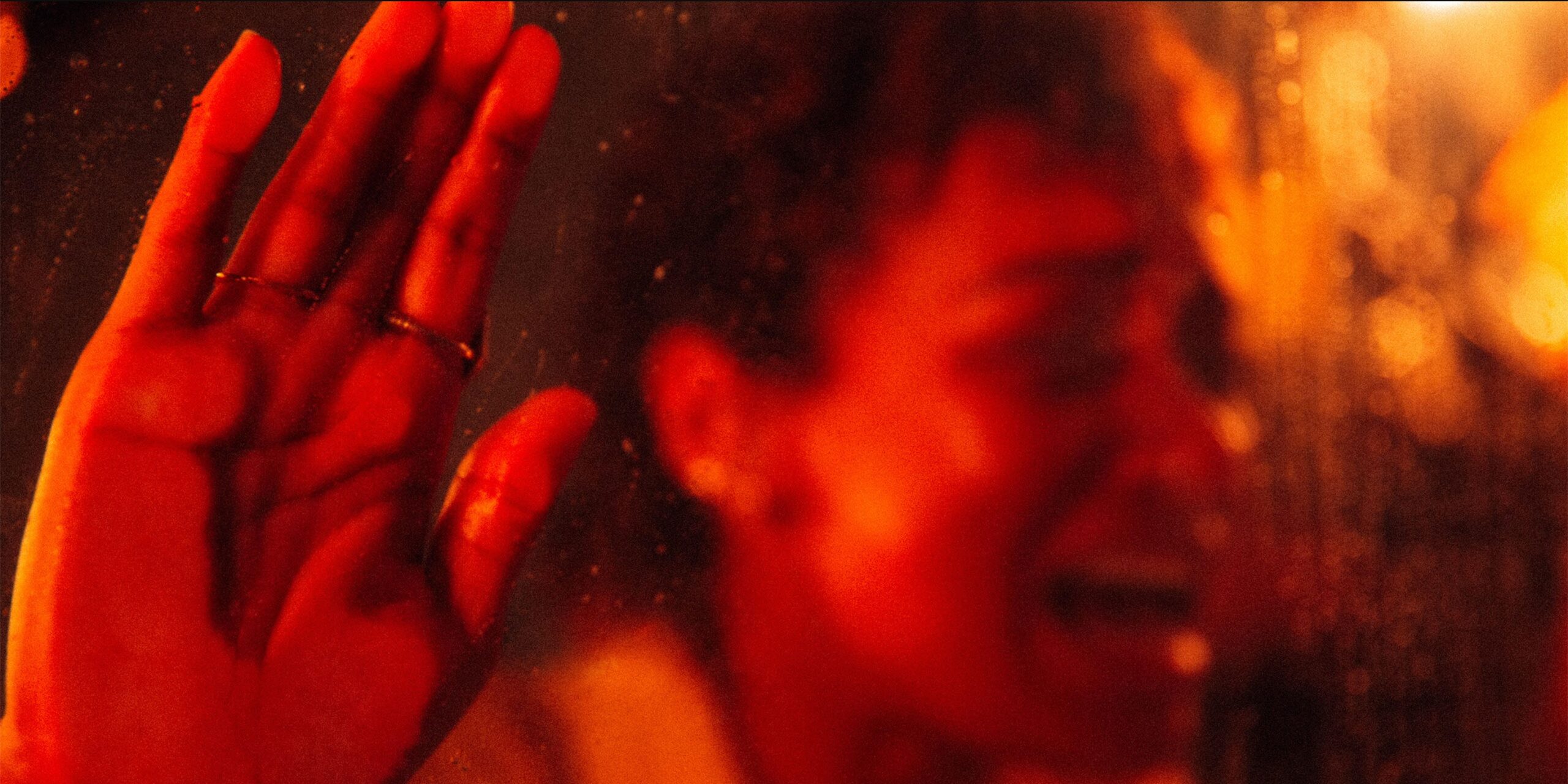 The feature debut from Australian YouTubers Danny and Michael Philippou, "Talk To Me" got a lot of buzz at Sundance, and deservedly so. The plot about a group of young adults using an embalmed hand to commune with deceased spirits and share a video of the harrowing results on social media is essentially the age-old tale of idiot children mucking about in supernatural affairs of which they know nothing, but the film's screenplay layers in some poignant melancholy via its lead character, who hopes the hand will connect her to her dead mother. Sophie Wilde gives a fantastic lead performance, and the film is brutally great at creating images that will haunt your dreams for nights to come. All that, and they nail the ending? I can't wait to see what the Philippous do next.
Grade: 7/10
TETRIS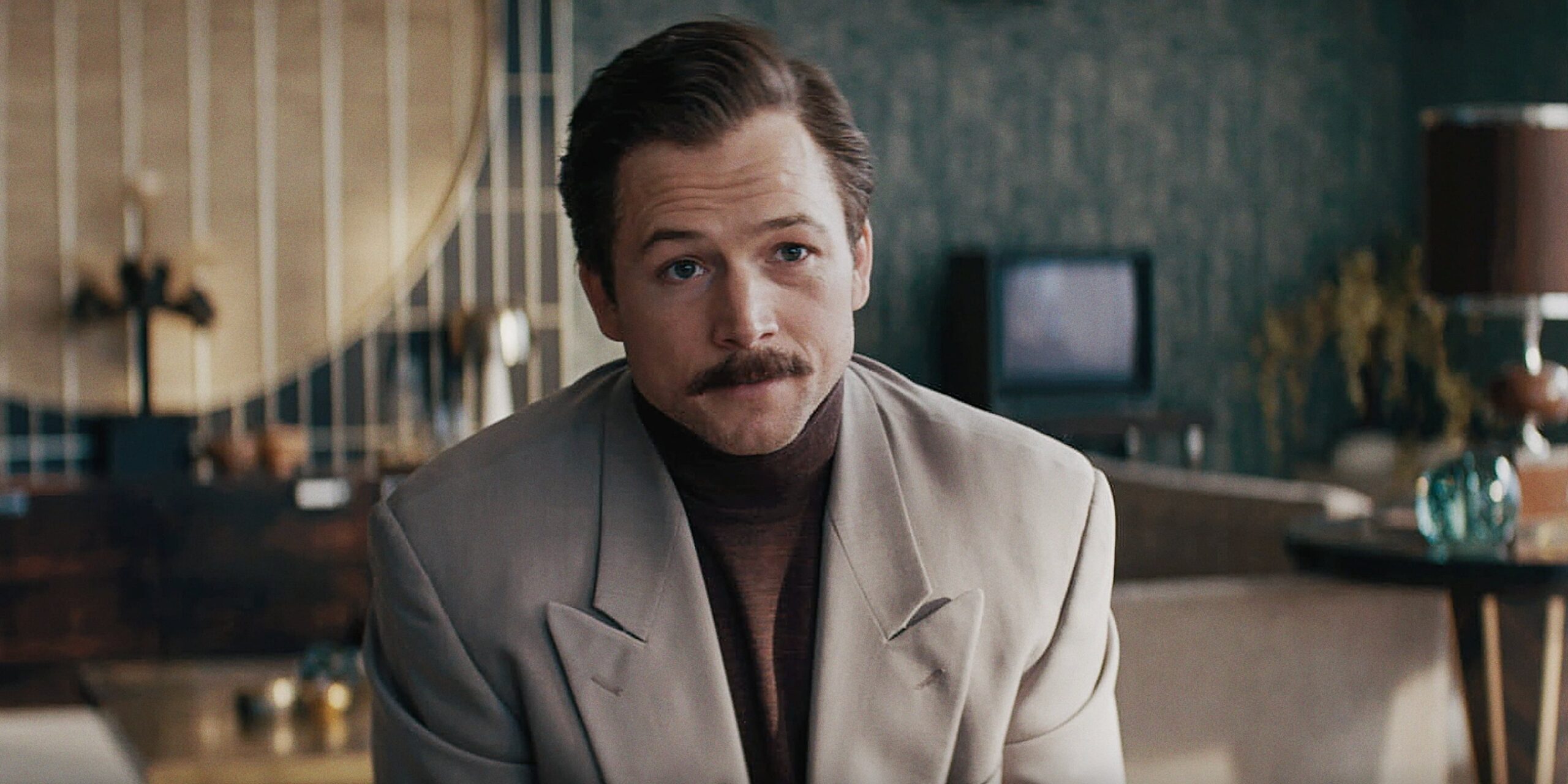 While it's a pity that the film's biggest risk doesn't pay off, "Tetris" is so entertaining on the whole that it doesn't matter. The film's unique blend of political thriller, comedy of manners, and legal drama is unlike anything in recent memory and plays wonderfully well. With a strong lead performance, a quotable script, and a genuinely surprising twisty story, "Tetris" ensures that you'll never see those falling blocks in the same way again.
Grade: 7/10
THIS CLOSENESS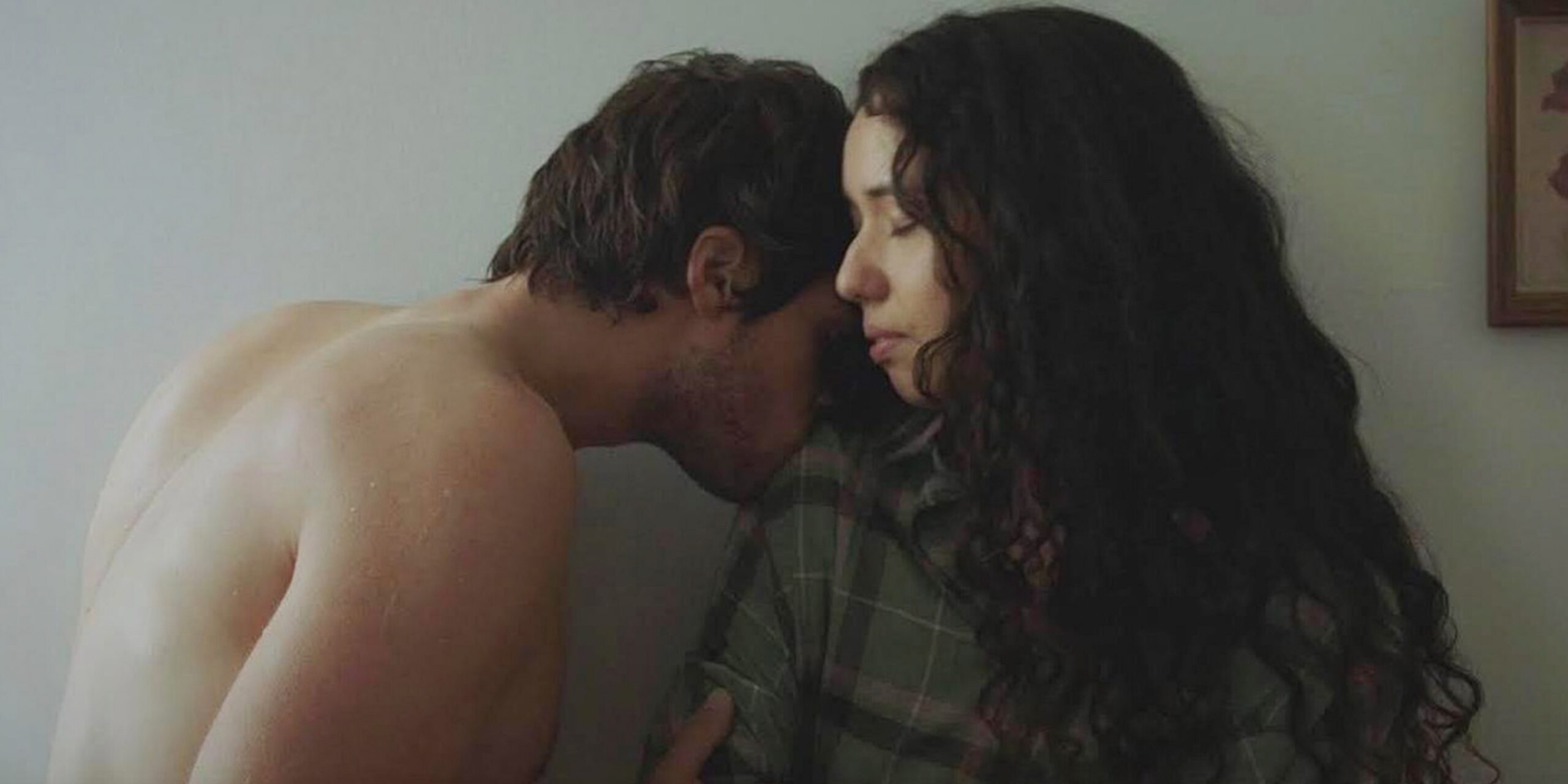 Billed as a battle of wills between a couple in town for a high school reunion and their reclusive AirBnB host, Kit Zauhar's cringe comedy is unfortunately too much cringe and not enough comedy. The premise is great, but the mumblecore styling doesn't really do much for it, keeping everything in a decidedly minor key instead of truly escalating anything. While the ASMR-styled sound design is genius (Zauhar's character makes ASMR videos for a living), the film itself is too flat to register.
Grade: 5/10
UPON ENTRY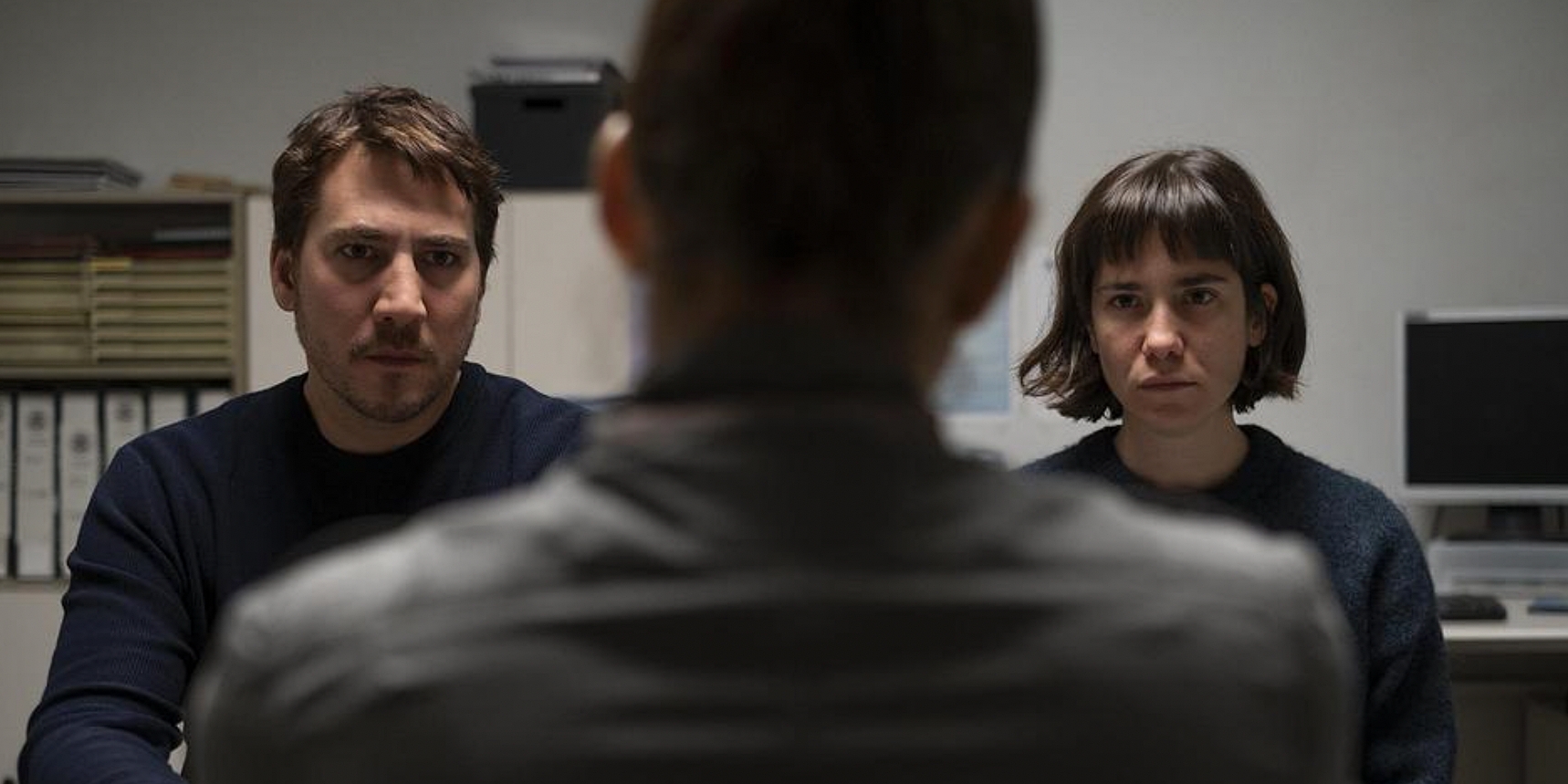 The point of "Upon Entry" is how cruelly these people are treated, as though they were criminals who have already proven their innocence but still have to stand trial. After all they've been through, it would be fair to ask Diego and Elena if they even still want to live in America, a country that barely seems to want them there. Even though the reason for the interrogation does make some kind of sense in the end, the interrogation itself is a terrible thing to do to people who have spent years preparing for this and have brought their whole lives with them to start fresh in a new country. "Upon Entry" is a searing indictment of the US immigration system and will open a lot of eyes to what people coming to this country have to go through. The fact that it's also a tight-as-a-drum thriller that doesn't wear out its welcome is just the icing on the cake.
Grade: 8/10
Which films are you most looking forward to at this year's South by Southwest Film Festival (SXSW)? Please let us know in the comments section below or on our Twitter account.