By Daniel Howat
​
"This film is the biggest thing I've ever done," says Academy Award-winning costume designer Jenny Beavan ("Mad Max: Fury Road"). Featuring Disney's most stylish villain, "Cruella" is a costume designer's showcase, and Beavan is more than up to the task, creating hundreds of unique designs for the characters that populate Craig Gillespie's ("I, Tonya") latest film.
Next Best Picture was treated to a behind-the-scenes look at the costume design for "Cruella," which Beavan describes as "a massive undertaking." Starring Emma Stone ("The Favourite"), this origin story for "101 Dalmations" iconic Disney villain, Cruella de Vil, revolves around the world of fashion. The young Cruella finds work at Liberty of London, a fashion house run by Baroness von Hellman (Emma Thompson), which Cruella describes as "the pinnacle of fashion in the 70s."
​According to Beavan, Stone has 47 unique looks throughout the film, along with 33 looks for Emma Thompson ("Saving Mr. Banks"), each more impressive than the last. Cruella wears a flowing white cape in one of the more incredible outfits, which she sets ablaze during a party, burning it away to reveal a stunning red dress underneath. Beavan noted significant inspiration from fashion magazines of the period, especially 70s-era Vogue, which significantly influenced the look of the Baroness.
Though the flamboyant looks are sure to get the most attention, even the more understated costumes are first-rate. 70s London makes for a wealth of attractive styles throughout the film, even before Cruella enters the fashion world. "Fashion is omnipresent in this film," describes director Craig Gillespie, which is why they sought out Beavan for the film. The Oscar-winning designer behind movies like "A Room With a View" and "The King's Speech," Beavan can tackle both the showy and the traditional methods of costuming, which is a perfect blend for the world of "Cruella."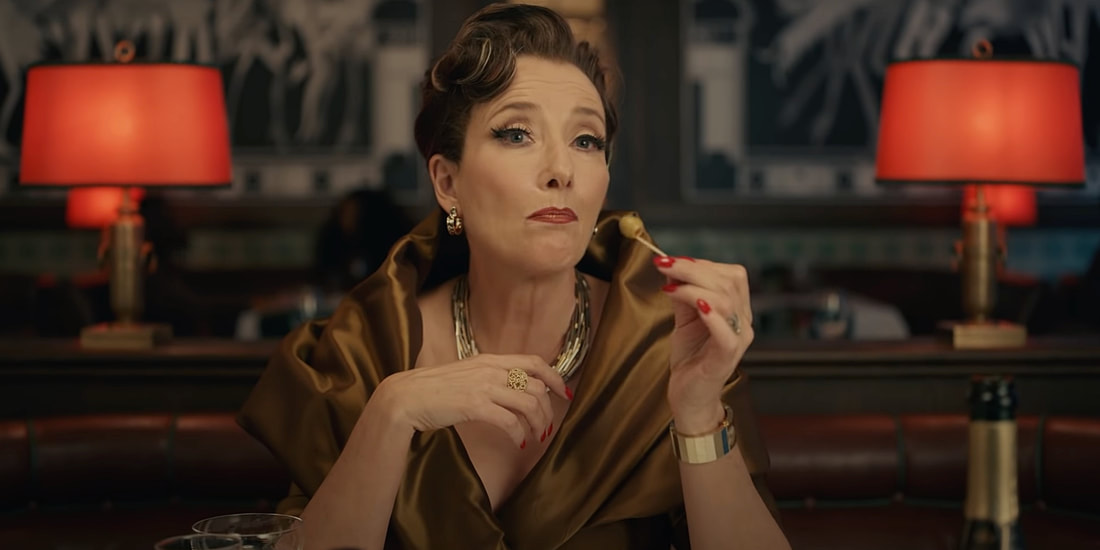 It's still relatively early, of course, but it's hard to imagine "Cruella" missing out on a nomination for Best Costume Design at next year's Oscars. It's not often that we get contenders centered around costume design, so it's sure to remain high in the voters' minds as the season goes on. We saw this just a few years ago with "Phantom Thread" and before that with "The Devil Wears Prada." While it's too early to declare this a winner, it's easy to see Beavan's work standing out amongst the crowd.
For potential winners, the Best Costume Design Oscar category tends to award more austere or Best Picture-caliber films, like recent winners "Ma Rainey's Black Bottom" and "Little Women," unless there's a more unique, standout film in the race, like Best Picture nominee "Black Panther." It also could fall into the category of being "most equals best," which benefitted other Best Costume Design Oscar winners such as "The Great Gatsby" and "Fantastic Beasts And Where To Find Them" (both won without Best Picture nominations). It's possible this could fall into many of these camps, as it's an undeniable achievement for Beavan and her team. Keep it high in your early Oscar predictions.
"Cruella" is scheduled to be released theatrically and simultaneously available on Disney+ with Premier Access on May 28, 2021, in Real D 3D, in the United States.
Are you looking forward to "Cruella?" What do you think of the design of the film based on what you've seen so far? Let us know your thoughts in the comments section below or on our Twitter account.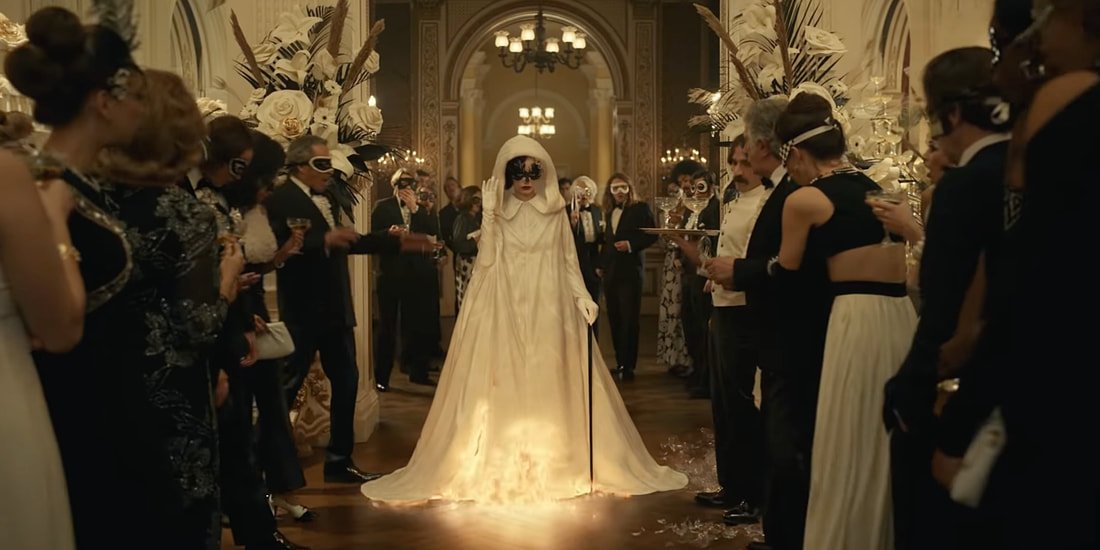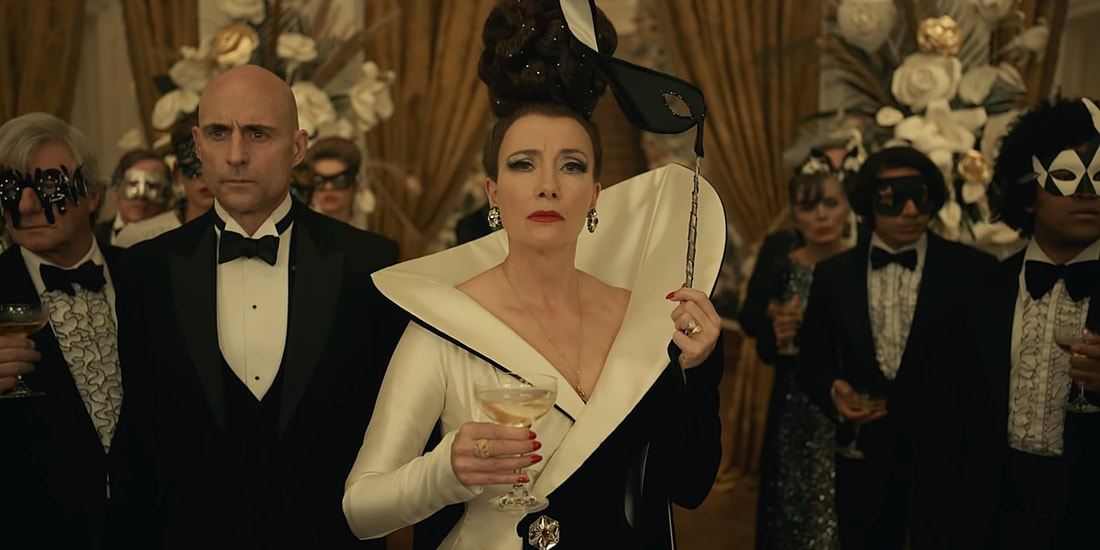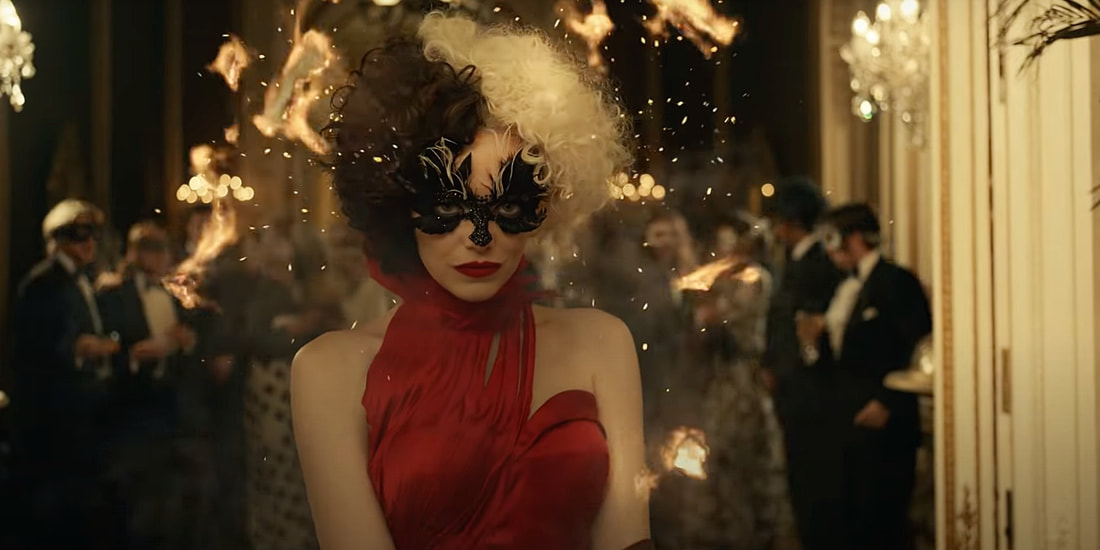 You can follow Daniel and hear more of his thoughts on the Oscars and Film on Twitter at @howatdk