By Ryan C. Showers
​
We made it through the dreadful early-year releases, slogged our way through the empty films slated in the spring, and now the big, blockbuster summer releases – also known as the prime time for movies that will now campaign for "Best Popular Film" at the Oscars – are starting to wrap up. In fairness, the majority of films with value released in the first two-thirds of the year have 15 minutes of fame at the time of their release but rarely encompass a lasting reputation to compete in awards races. Most the films the public spends money on for the majority of the year won't see the light of any golden accolades – again, except now in the "Best Popular Film" category, recently added to the Academy Awards. Quality films, Oscar buzz, and award season contenders are revving up to take over the industry in the coming months. That being said, there are opportunities for successful and critically acclaimed early-released films to make an appearance during the long months of award season.
A pocket for such opportunities is the Golden Globes Comedy/Musical categories. Though those categories typically have their fair share of late-released awards bait and film-festival darlings, the Hollywood Foreign Press Association (HPFA) sometimes ushers in movies that made their mark with critics or at the box office early in the year.
The HFPA is a unique organization, in the rules by which they play. For one, they love to nominate movie stars with high name recognition, and they love films that are overflowing with said A-list talent. Second, the way they choose to fill the Comedy/Musical branch of their awards is often inconsistent and contentiously debated. I've found the best rule of thumb to use is, infer the term "comedy" to mean "lighter fare," as opposed to screwball, slapstick, satirical, or romantic more traditionally associated with the "comedy" label. As with every year, there are bound to be category fraud debates this year too, due to HFPA classifications.
We have had several notable comedic films with substance in the first eight months of 2018. I'm interested in taking a look at the 2018 films that have the potential to make some play at the Golden Globes in the Comedy/Musical categories. Once Toronto, Telluride, and New Year film festivals convene, the attention played to films released thus far will be minimal. For the record, predicting the nominations in these categories will be more fun than predicting the winners this year; once "A Star Is Born" is released, it will trample the competition. I predict it will follow in the footsteps of films like "Walk The Line" and "La La Land" and sweep all three categories with the Comedy/Musical label: Best Picture, Best Actor, and Best Actress. The film has everything going for it to cater to the HFPA members. They already awarded Lady Gaga a Golden Globe for her work on "American Horror Story," they love music-based stories, and with Bradley Cooper writing, directing, and acting in the film, it's going to have quite the Golden-Globe firewall.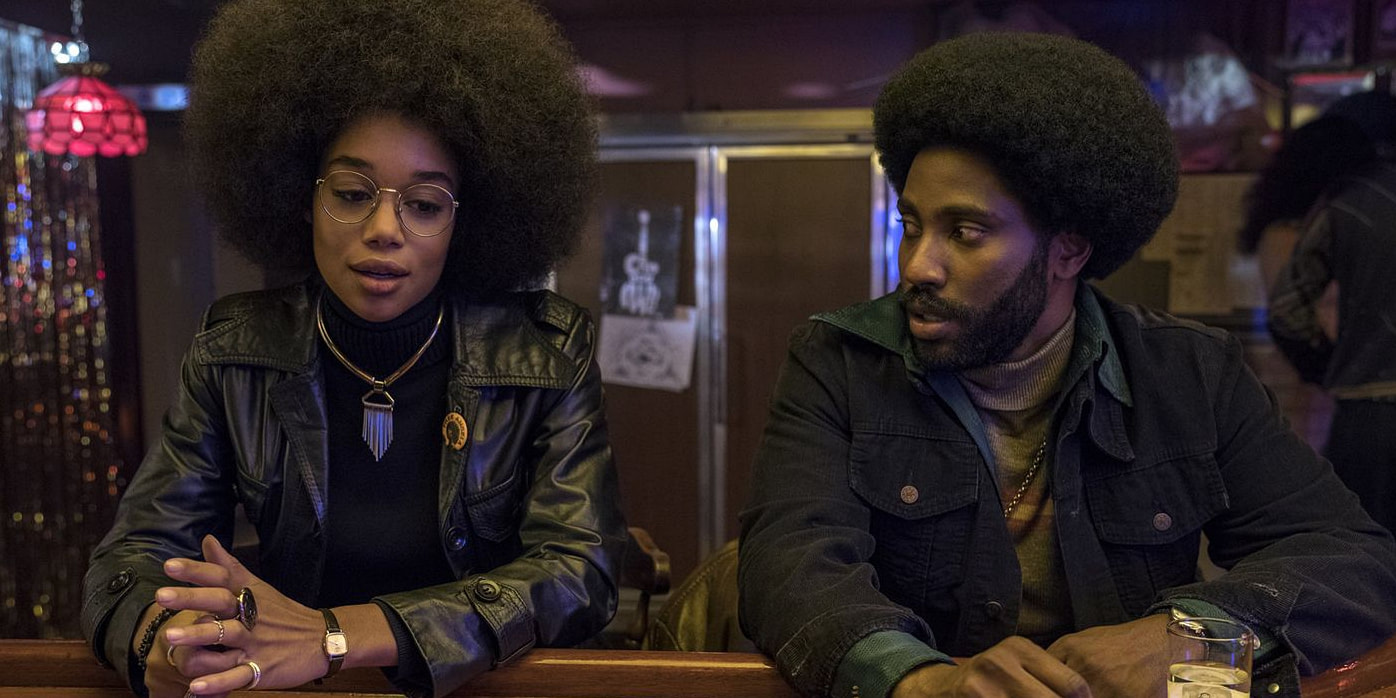 This week, just before the film festivals convene this year, "BlacKkKlansman" enters wide release. Spike Lee's roaring return to the awards conversation has been met with open arms from critics as an invigorating film, which uses history as a way of reflecting on current events. The film has been called Lee's strongest effort in decades. As for its run at the Golden Globes, the fate of "BlacKkKlansman" is mostly a question of genre. From reports, it is planted on the line between the two genres (Comedy and Drama), but based on my understanding from critics' reviews, it is a satirical comedy. The HFPA has a tendency to push any strong film into the comedy branch if they have any sliver of evidence that it could belong there. If it does, in fact, get approval to compete in the comedy categories, it will get a slew of nominations.
Another recent contender in prime sight is "Eighth Grade." No other film has received the level of adoration as Bo Burnham's take on a coming of age story in the digital age. If you approach your predictions based on merit and reputation, look no further for this as a frontrunner. The film is taking leaps and bounds to divert poor box office returns its first weekend out, by screening the film for free across the country in attempts to combat its R rating from the MPAA, which many believe is acting as a deterrent to the film's financial growth. That's a doozy of a topic to use when making a stump speech for an awards campaign. That all being said, the HFPA keeps their eyes on bigger films. Though "Eighth Grade" appears more like "Lady Bird" in function and topic, the fate of the film gives me the vibe of "The Florida Project," which was largely ignored by the HFPA. In addition, maintaining buzz from August through December is a tough task to undertake.
One rule I left out of the introduction of this piece was the HFPA's love of movie musicals. The more glitter, costumes, and joy, the better chance we have of hearing it announced on Golden Globe nomination morning. Ask the original "Mamma Mia!" in 2008, which received nominations for Best Picture and Best Actress despite very mixed reviews. Oh, how times have changed in a decade. Its sequel, "Mamma Mia! Here We Go Again" released to surprisingly consistent positive reviews. (The original film's Rotten Tomatoes score was 54%, while the sequel currently stands at 80%.) In addition, "Mamma Mia! Here We Go Again" will likely cross $100 million in its domestic gross this weekend. The film itself is polished, has an incandescent spirit, and carries emotional weight. Winning nominations for Best Picture and Best Actress (The sensational Lily James) is realistic and is most strengthened by the film's sturdy critical response.
Jason Reitman's delicate, charming, and twisted independent film "Tully" released in May to wide-reaching admiration from critics, and could definitely make a play for nominations in the Comedy/Musical categories. Reitman has had success with the HFPA before: "Thank You For Smoking," "Juno," and "Up In The Air" all received Best Picture and acting nominations. They clearly have a sensibility for his work. At the bare minimum, Charlize Theron is in an excellent position to land a Best Actress nomination. Even if the film is squeezed out of the Best Picture lineup, Theron's work is as dark as it is comedic. It is the centerpiece of Reitman's study of womanhood and identity.
Another smaller film with a shot is "Sorry To Bother You," which was an enormous critical hit. It's an incredibly ambitious, original, and authentically funny film that focuses on diversity. In "Comedy/Musical" races, standing out for having found new turf and making the voters laugh is something to take seriously. However, some have argued this is not the typical film the HFPA typically wants to celebrate. At the very least, Lakeith Stanfield faces a good chance of being nominated for Best Actor.
There have been several mainstream comedies that exceeded expectations of quality, and in other years where the well for more profound, adult comedies and Oscar-baity musicals is dry, the following films could be more competitive. Unfortunately, once the festivals dish out more legitimate movies this fall, I anticipate these honorable comedies will be elbowed out of the way and forgotten:
Though all of the options listed above feels like a comprehensive list that could fill ballot at the Golden Globes by themselves, it would be unwise to overstate the above films' credibility without previewing, to some extent, the films that could overtake the conversation once they release at more fruitful dates.
Though we don't have a trailer for "Backseat," nor any insight to the film other than paparazzi photos taken of the cast in between takes on set, it would be silly to set this aside due to its late-breaking release date. Adam McKay found prosperity with "The Big Short" in 2015, which received four Golden Globe nominations. It was a film whose awards projection and pacing surprised me. We can surmise this will have a similar tone to "The Big Short." It's most likely going to be a satirical approach to the story of Dick Cheney, thus most likely allowing it to compete in the Comedy/Musical categories. Add in four of the highest-yielding actors of the past decade – Amy Adams, Christian Bale, Sam Rockwell, and Steve Carell – and the film's chances of succeeding with the HFPA only increase. Though, it may have better luck winning Best Picture and Best Actor on the drama side since "A Star is Born" will likely triumph on Comedy/Musical side, as I mentioned earlier.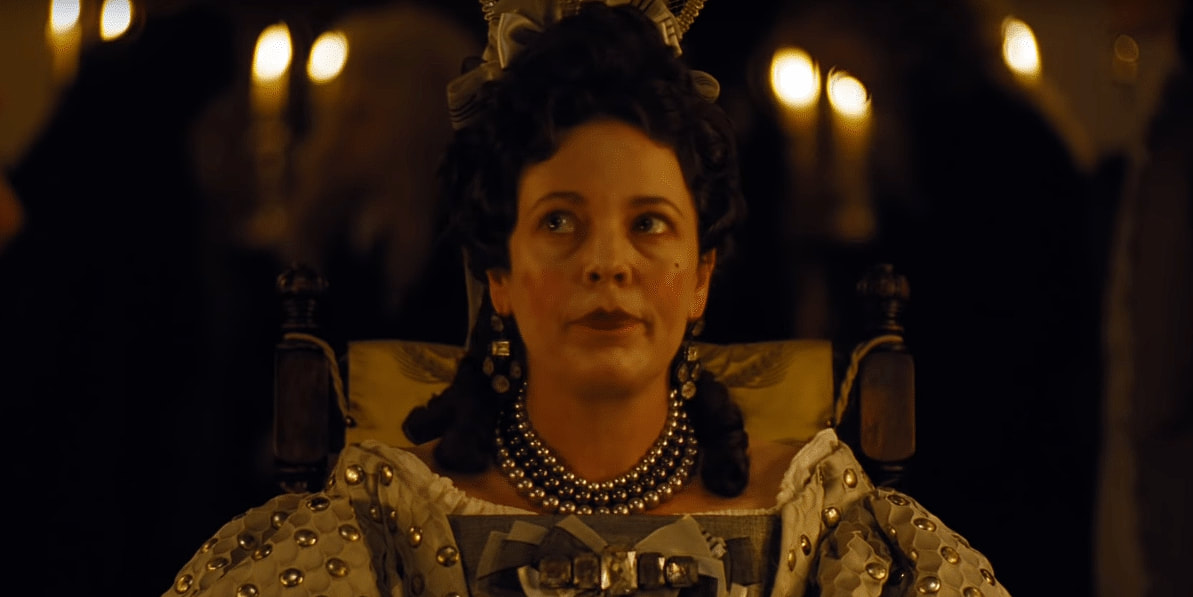 "Crazy Rich Asians" has all the ingredients for a profitable Golden Globes recipe: Star power from Michelle Yeoh, high production values, and a fresh twist on a classic story. That could result in some support from the HPFA. In a weaker year, "Mary Poppins Returns" could ease its way into a Best Picture nomination, but because the field has several serious contenders in the running, reaching for the highest prize may be too ambitious for this particular children's film. However, Emily Blunt will likely be safe for a Best Actress nomination at the Golden Globes, even if she can't replicate Julie Andrews' awards wealth across the board for the same titular role in 1965. Joining her in the Best Actress lineup could be Melissa McCarthy for "Can You Ever Forgive Me?," as long as her film passes critics' approval and the litmus test for the category placement, both of which are up in the air at this point. (The tone and genre appear to me to be too dramatic for a play in Comedy/Musical placement.) And though it's a long shot, "Bohemian Rhapsody" could show up as a spoiler, being a music-heavy period piece.
The film I'm most wary of conclusively predicting in the Comedy/Musical categories is "The Favourite." Though it has yet to be seen, it's likely to be Fox Searchlight's big push of the year, as a film that will depend as much on the opulent production values and infallible acting ensemble as it will storytelling and vision by controversial filmmaker, Yorgos Lanthimos. More evidence to that is, "The Favourite" will make an appearance at Venice, TIFF, and NYFF. Importantly for this topic, it's the type of movie, at least on paper, to which the HFPA will bow down. The question is not, will the prominent three actresses, director, and screenplay receive Golden Globe nominations, but rather in which category, comedy/musical or drama will it be placed. The released teaser trailer has slyly comedic tone, which makes me circumspect. "BlacKkKlansman" may not be the only film whose category placement will be the subject of debate.
My inclination is, "The Favourite" will be campaigned for in the drama categories as it attempts to build its Oscar momentum. Also, Fox Searchlight knows how the Oscar game is played and how to dominate with awards campaigns. Last year they carried literally the two frontrunners for Best Picture, "The Shape Of Water" and "Three Billboards Outside Ebbing, Missouri." Strategically, "The Favourite" being nominated in drama gives it a better chance of winning Best Picture and Best Actress (For either Rachel Weisz or Olivia Colman, depending on how category placements shake out) on the drama side. Until we know more, I'm going to withhold it from my Comedy/Musical predictions listed below. However, if "The Favourite" is classified as a comedy/musical, expect it to secure nominations for Best Picture and possibly two Best Actress nominations, depending on if Colman is pushed lead for her performance as Queen Anne.
Below is a list of my predictions for Golden Globe nominations at this point in the year. The list is an educated guess with the information we officially have at this point.
BEST PICTURE – COMEDY/MUSICAL
A Star Is Born
Backseat
BlacKkKlansman
Crazy Rich Asians
Eighth Grade
Alt: Mamma Mia! Here We Go Again
BEST ACTRESS– COMEDY/MUSICAL
Lady Gaga – A Star Is Born
Charlize Theron – Tully
Emily Blunt – Mary Poppins Returns
Melissa McCarthy – Can You Ever Forgive Me?
Lily James – Mamma Mia! Here We Go Again
Alt. Elsie Fisher – Eighth Grade
BEST ACTOR – COMEDY/MUSICAL
Bradley Cooper – A Star Is Born
Christian Bale – Backseat
John David Washington – BlacKkKlansman
Lakeith Stanfield – Sorry To Bother You
Nick Robinson – Love, Simon
Alt. Jason Bateman – Game Night
​What do you all think? Do you have any predictions for this category which we failed to mention? Let us know in the comments below.
You can follow Ryan and hear more of his thoughts on the Oscars and Film on Twitter at @RyanCShowers