Everyone has their own barometer of when "Oscar Season" starts. Some say it begins as early as the Cannes Film Festival, where most of the year's Best International Feature contenders get seen. The truly depraved say it starts as soon as the previous year's award for Best Picture is announced. Whenever it actually starts, it unequivocally has begun by the end of August when the Venice Film Festival kicks off the fall film festival season, followed shortly after that by the Telluride, Toronto, and New York film festivals. Most years, our Best Picture winner and most Oscar contenders, in general, make appearances at one or more of these fall festivals or at least premiere between September and December. But, as we saw with our most recent Best Picture winner, "CODA," a spring or summer release, sometimes surprises and can go all the way in awards season.
Although 2022 has not yet given us something that feels like a surefire Best Picture winner, it has delivered its fair share of hits, some of which could end up as serious contenders. Right before the fall festivals begin and give us a whole new set of Oscar contenders, here are the pre-Fall Festival Oscar contenders…
*NOTE* I am not including Cannes Film Festival movies that have not yet been released theatrically, as many of them are going to the various fall festivals and thus are outside the scope of this article.
Best Picture
2022 hasn't yet had a film that screams "Best Picture Winner." However, it has produced at least one film that feels like it has a strong chance of becoming a nominee: A24's little movie that could, "Everything Everywhere All At Once." The film, which just became A24's first to cross $100 million at the box office, has benefitted from incredible word of mouth, keeping it as a regular in the weekly box-office top 10 since March.
Although its genre trappings and early release date initially seemed like hurdles to its awards prospects, Oscar voters love a box-office success story. There haven't been many films since the COVID-19 pandemic that enjoyed this kind of natural, steady word-of-mouth-driven box office growth, especially for a film not based on preexisting IP. The fact that the film was made for a modest $20 million budget and has enjoyed such a massive return on investment is particularly appealing. And, of course, the film wasn't just a box-office smash. It sits at a 95% on Rotten Tomatoes and 81 on Metacritic and has received passionate endorsements from Academy members like Guillermo Del Toro and Barry Jenkins. The hindrances like the film's genre elements, crude humor, and early release date could keep it from coming near a Best Picture win. Still, if there is anything from the pre-fall festival release circuit that feels like it has a good shot at a Best Picture Nomination, it is this.
There are other already released contenders, however. Speaking of natural word-of-mouth box office successes, "Top Gun: Maverick" has grossed well more than $1 billion and shows no sign of slowing down, making it the biggest success story of the summer. Like "Everything Everywhere All At Once," it enjoyed repeat watches from eager audience members. It goes down easy, and although it is based on preexisting IP, it still feels fresh when held up alongside other big-budget sequels. It gets to feel like the movie that brought people back to movie theaters in many ways. And it boasts one of Hollywood's last true movie stars in a quintessential star performance with Tom Cruise. Being a sequel, released early, and having a light script may keep the film from a Best Picture nomination, but its undeniable success at the box office and the fact that it seems universally beloved mean it's at least a contender for a nomination.
Indie hit "Cha Cha Real Smooth" had its world premiere at the Sundance Film Festival, receiving glowing reviews, but its buzz quickly dissipated once it was released in earnest. However, those who love it really love it, and if AppleTV+ puts its whole campaign muscle behind it, they could potentially find a way to get it back in the conversation for a nomination. Is it this year's "CODA?" Presumably not, but for Apple, it's probably worth finding out.
Finally, as divisive as it is, "Elvis" is another mammoth box office hit. It won't be quite as successful at the returns for "Bohemian Rhapsody," but maybe since it happens to be better than that film in many ways, it doesn't have to be. Though its likeliest Oscar hopes are for Austin Butler and the film's below-the-line aspects, there is a world in which it could get a surprise Best Picture nomination on their coattails. It would be Baz Luhrmann's first directed Best Picture nominee since 2001's "Moulin Rouge!"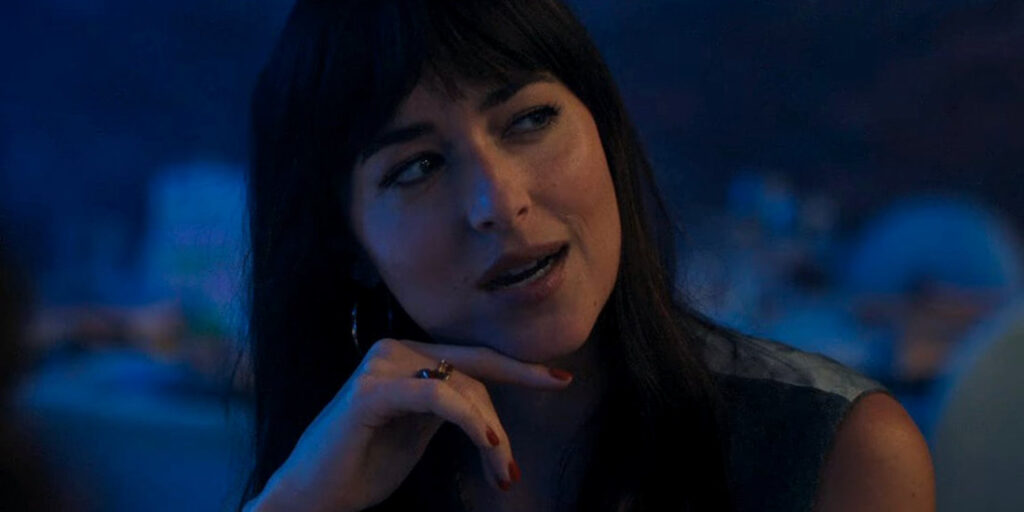 Best Director
The last filmmaker to win Best Director for a film released before the fall festival season was Kathryn Bigelow for "The Hurt Locker" in 2009. The winner of this category tends to be in the fall festival territory. 2022 doesn't seem as though it will change that trend. That being said, if "Everything Everywhere All At Once" ends up as a Best Picture Nominee, its directors Daniel Kwan and Daniel Scheinert seem poised as real possibilities for a Best Director nomination, given the sheer showiness and adventurous nature of their work. Something more of a stretch is Joseph Kosinski if the Academy really, really, really decides they love "Top Gun: Maverick." And while Baz Luhrmann is well-known for his dazzling spectacle, the work in "Elvis" is not the kind the Academy typically goes for.
Best Actress
Although there have been several terrific leading performances released this year, the only one thus far that seems to have the right mix of showiness, narrative, and placement in a popular film is Michelle Yeoh in "Everything Everywhere All At Once," giving an acclaimed and showy turn that has remained in the awards conversation since the film premiered at SXSW. The fall festival circuit looks like it is offering a slew of strong leading actress contenders, so Yeoh will need the film to remain in the awards conversation and the support of critics groups during the precursors. Still, as of now, she seems like a promising contender for a nomination, and what a great way it would be to honor her long and legendary career finally.
Best Actor
Austin Butler received raves for his performance in "Elvis," even from reviewers who despised the film. As Rami Malek and Renee Zellweger showed, playing a beloved real-life musician is still an easy ticket to Oscar success. But the formula is far from bulletproof, especially when one is a less-established actor at the time, as Taron Egerton showed us, after missing a nomination for "Rocketman" despite a SAG/BAFTA nominations and a Golden Globe win for Best Actor in a Comedy/Musical. Still, Butler's performance is just so aggressively showy and transformative, and the film is such a massive box office success that it seems possible that Warner Bros. can run an effective campaign that keeps him in the conversation enough at least to secure a nomination, if not a win. Butler is a relative newcomer and may struggle against more established names like Hugh Jackman, Brendan Fraser, and Leonardo DiCaprio this season. Still, if Warner plays its cards right, there is even a world in which he follows Rami Malek's footsteps all the way to the win.
The only other performance that seems worth mentioning as a possibility here is Tom Cruise for "Top Gun: Maverick." It seems unlikely to be the type of performance to secure a nomination and certainly not a win. Instead, it would be just a reminder to the Academy that they ought to throw a win Tom Cruise's way when he has a somewhat Oscar-friendlier performance, but who knows, that film has been tremendous, and Cruise is giving a classic "movie star performance." There is a world where, if AMPAS just adores "Top Gun: Maverick" the way the rest of the world has that Cruise ends up with another acting nomination.
Best Supporting Actress
2022 has yet to give us any slam dunk Best Supporting Actress contenders. However, Stephanie Hsu completely shines in "Everything Everywhere All At Once." With enough critics group support, the overall love for the film could result in a Best Supporting Actress nomination for her. Meanwhile, Dakota Johnson is steadily building up goodwill overall after her performance last year in "The Lost Daughter" and now her performance in "Cha Cha Real Smooth," where she received some of the best reviews of her career. There is a world where both of these ladies end up as contenders as long as the precursors don't forget about them.
Best Supporting Actor
As with Best Supporting Actress, there doesn't seem to be a slamdunk Oscar prospect here, but Ke Huy Quan, arguably the heart and soul of "Everything Everywhere All At Once," feels like someone who could stick around all year and emerge as an Oscar contender. His complex performance, combined with a compelling Hollywood comeback narrative, could go a long way, especially if A24 plays their cards right on the campaign trail, emphasizing his immensely likable presence.
Best Adapted Screenplay
Although it's something of a stretch, "Marcel The Shell With Shoes On" has proved to be universally beloved and is particularly heartwarming. It would need a weak Best Adapted Screenplay field across the board to squeak in there, but we have seen animated features receive screenplay nominations a number of times before, even without a corresponding Best Picture nomination (Hello Pixar). There is a world where "the little shell that could" pulls off this longshot but deserved nomination.
Best Original Screenplay
If "Everything Everywhere All At Once" is an across-the-board player overall, it seems unimaginable that its creative screenplay wouldn't be a potential contender for Best Original Screenplay. Meanwhile, Sundance darling "Cha Cha Real Smooth" could be a "The Big Sick" type screenplay player if AppleTV+ decides to push it.
Below-the-Line
We're looking at many of the usual suspects mentioned above for below-the-line categories like Best Film Editing and Cinematography. "Everything Everywhere All At Once" and "Top Gun: Maverick" seem like firm Best Film Editing contenders. They could also factor into the Best Original Score, Song, Visual Effects, and Sound races. And "Elvis," as mentioned before, looks like it will be a surefire contender for Best Sound, Makeup, & Hairstyling, Costume, and Production Design nominations.
However, there are a few others worth mentioning. "The Batman" could bring cinematographer Grieg Fraser, hot off an Oscar win for "Dune," back to the Best Cinematography race for his gorgeous work on Matt Reeves' film. "The Batman" is also a potential player in categories such as Best Original Score, Sound, Makeup & Hairstyling, and Visual Effects. "Mrs. Harris Goes To Paris" could be a Best Costume Design Oscar contender, courtesy of 3-Time Oscar winner Jenny Beaven ("Cruella," "Mad Max: Fury Road," & "A Room With A View.") Another Focus Features title, "The Northman" could surprise in the Best Makeup & Hairstyling, Costume or Production Design races. Meanwhile, the MCU's "Thor: Love And Thunder" and "Doctor Strange In The Multiverse Of Madness" don't feel like possible winners anywhere. However, both feature some exceptionally flashy makeup and hairstyling work that could land one or both nominations, with "Doctor Strange In The Multiverse Of Madness" also showing up in the Best Visual Effects race. Finally, Jordan Peele's "Nope" hasn't received the reception that suggests it will be a "Get Out" type player in categories such as Best Picture, Director, and Original Screenplay. Still, its solid box office performance could help it land either a Best Sound or Visual Effects nomination.
There are also a few Best Animated Feature contenders already released, which we'll have to keep an eye on as the year draws to a close. A24 will be submitting "Marcel The Shell With Shoes On" for Best Animated Feature consideration, where it could be a considerable threat if the Academy determines it is, in fact, eligible. One should also never count out Disney-Pixar as they have both "Lightyear" and "Turning Red" in play so far. The former seems to be failing to gain traction; however, the love for "Turning Red" could manifest during the precursors to bring it back into the conversation after such an early release.
And finally, the Best Documentary Feature race is still materializing, but two substantial contenders that made their world premieres at Sundance, "Fire of Love" and "Navalny," both have excellent reviews and distributors who could give them significant awards campaign pushes. Will they be able to hold on until the end of the year? That remains to be seen for once the onslaught of new documentary films drop from the fall film festivals, either these films will have made a long enough lasting impression to hold on, or they'll fall off.
In short, the Oscar race is still highly malleable. We will probably see most of our major awards season contenders released in the next few months. But 2022 has definitely given us some promising underdogs who might hang around all the way until next March. Which films that have already been released this year do you foresee as contenders? Please let us know in the comments section below or on our Twitter account.
You can follow Will and hear more of his thoughts on the Oscars & Film on Twitter at @mavericksmovies