By Will Mavity
​​Last week, Showtime announced that they would finally be releasing a live-action Halo TV series. This announcement comes thirteen years after the first Halo adaptation was announced. Of course, back then it was going to be a feature with Peter Jackson attached instead. That feature-length Peter Jackson/Neil Blomkamp Halo film is just one of the many projects that are announced every year with a promising director that never comes to fruition. And each time, we as audiences get our hearts broken. For example, in the last twelve months alone, Oscar-nominated Director James Mangold ("Logan" & "Walk The Line") has signed on to six projects to direct. And that excludes the films he signed onto just outside of a 12-month window (Like Disney's upcoming "20,000 Leagues Under The Sea" movie). He has become the new Martin Scorsese of becoming attached to a dozen projects that may or may not never come to fruition.
And so it got me thinking…How many incredible sounding projects do we see get announced over the years, with great directors attached, that will ultimately never get released? These are your "too good to be true projects." Scorsese and Steven Spielberg are some of the worst offenders when it comes to announcing these projects, but the list of directors and projects are long and diverse. And here's the worst part: Some of these projects sound awesome on paper.
Here are the 10 most incredible sounding projects with great directors attached that seem to be stuck in purgatory, with unknown to unlikely futures. ​
​Joel & Ethan Coen – Black Money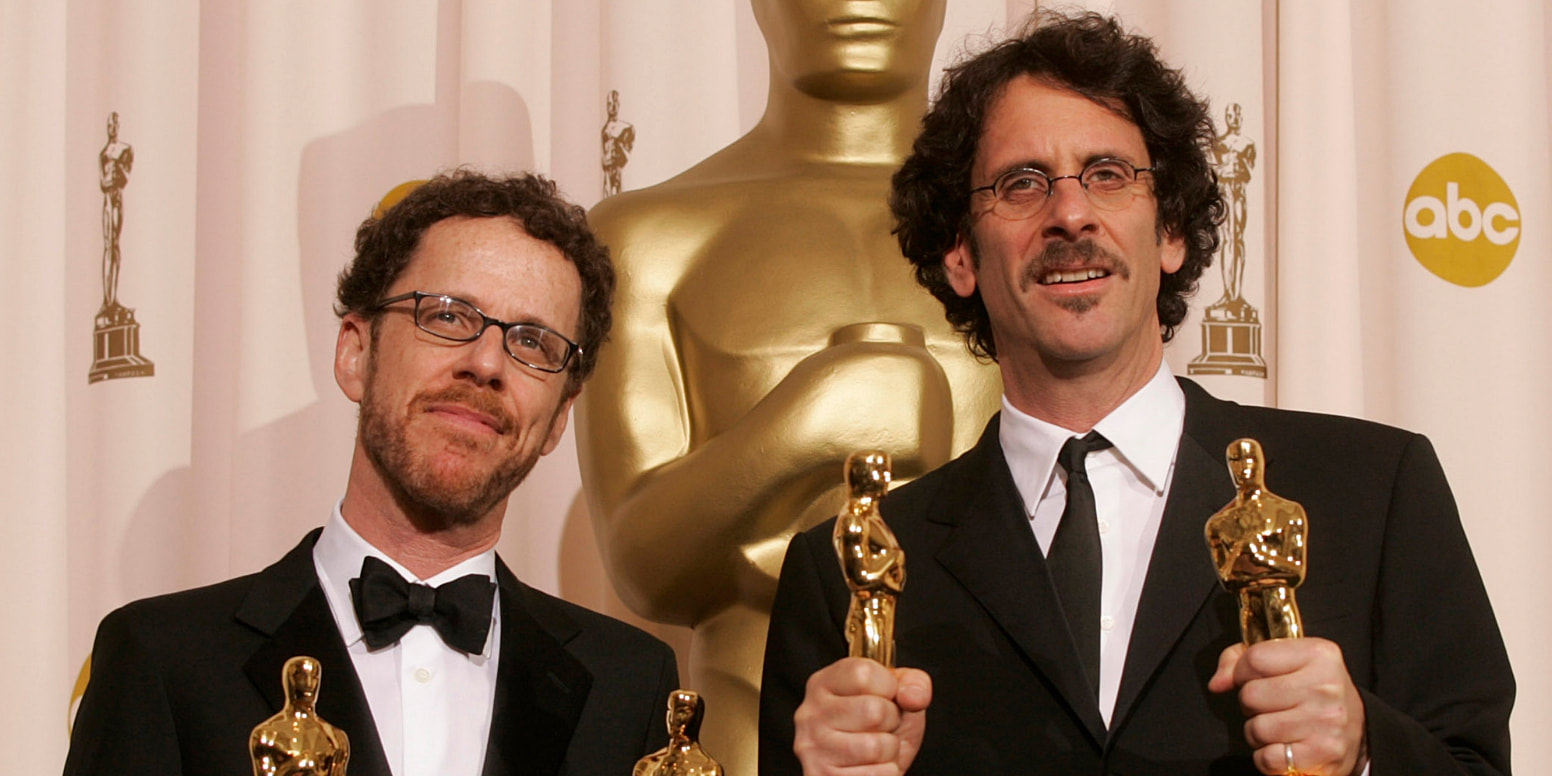 Joel and Ethan Coen are often their most 'on' when tackling neo-noir concepts: "No Country For Old Men," "Fargo," etc. So it seems that if the two were tackling a film based on a novel by Ross MacDonald, one of the preeminent noir detective novelists of the 20th century, the ensuing product would be pretty incredible. The film would feature MacDonald's detective Lew Harper, who has appeared successfully on screen twice (As portrayed by Paul Newman) in "The Drowning Pool" and "Harper." MacDonald's vivid (Almost purple) prose is practically made for a Coen/Roger Deakins handling for striking noir imagery, while the twisting plot, touches of dark humor, and classic crime film characters hit all the right Coen beats. Oh and Joel Silver who produced some popular crime films such as "Die Hard" and "Lethal Weapon" (As well as the Coen's own " The Hudsucker Proxy") would have been producing.
The project potentially could come to fruition someday, but nobody has made any mention of it since 2015, and at the moment, the Brothers are busy with their miniseries "The Ballad Of Buster Scruggs."
David Fincher – Strangers On A Train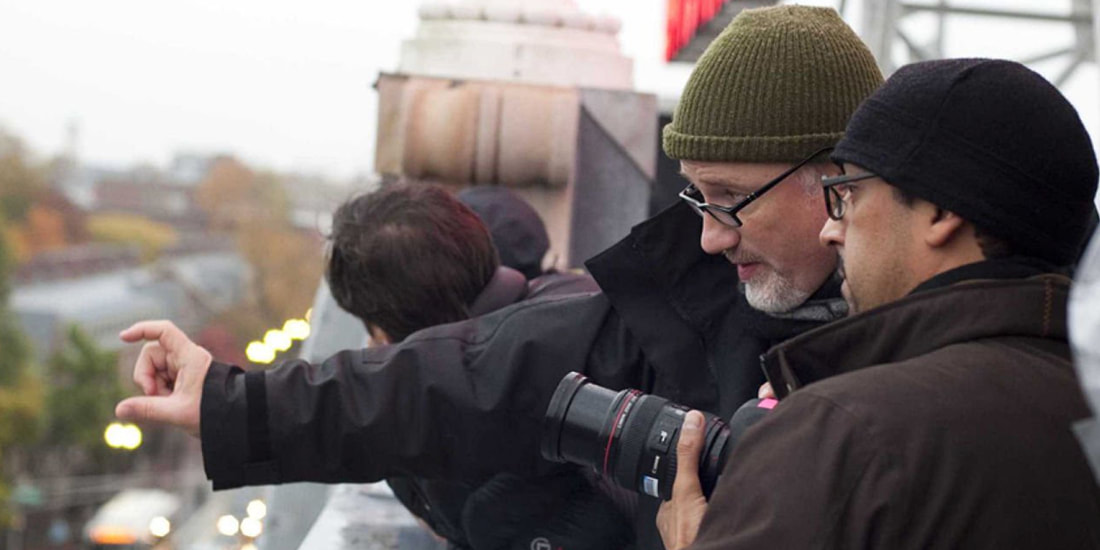 Did you enjoy the combination of David Fincher, Ben Affleck, and Gillian Flynn in "Gone Girl?" And are you a fan of classic Alfred Hitchcock films? Ok, then you should have been excited about this project. While the Hitchcock original focused on a successful young tennis player unwillingly caught up in a scheme alongside a sociopath who wants to give a whole new meaning to 'wife swapping' (Murdering each other's wives), the remake would take on a whole new layer of meta, focusing on "a movie star in the middle of a campaign for an Oscar during awards season whose private plane breaks down and is given a ride to LA on another plane by a wealthy stranger."
Fincher would have directed, Affleck would have starred and produced, and Flynn would have written. The "Gone Girl" team would be reunited. Fincher and Flynn are masters at sleek, twisty thrillers and the added presence of the Oscar season could have been so much fun. Unfortunately, just a few months after the project was announced, Flynn was sidelined due to TV writing commitments, Affleck got bogged down in the DC Universe and directing "Live By Night." Since then, Fincher has signed on to direct a "World War Z" sequel for Universal, while Flynn and Affleck have a number of other projects lined up. Thus, the incredible sounding remake shows no sign of life.
Cary Fukunaga – The Black Count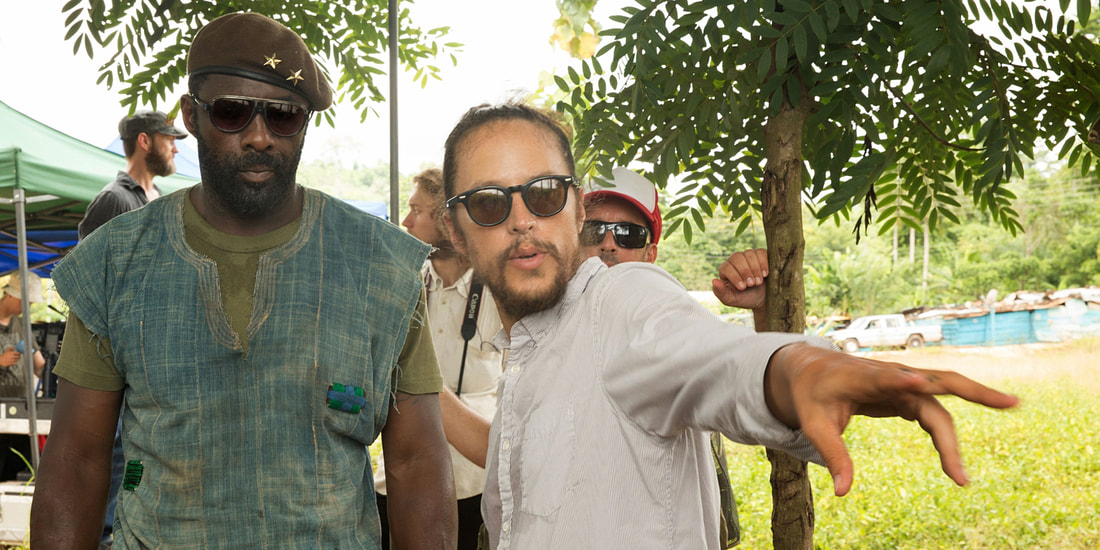 If you've seen "True Detective" (Season 1), "Beasts Of No Nation," "Sin Nombre" or 2011's "Jane Eyre," you know Cary Fukunaga can direct the hell out of a project. He's a true master at visually dynamic filmmaking. And all he needs to bring him to the Oscars is the right script. Just two years ago, it looked as though the Emmy award-winning director had found just such a project: "The Black Count." Based on the Pulitzer Prize-winning biography of General Alex Dumas (Father of "Three Musketeers" author Alexandre Dumas) who was "the son of a black slave – who rose higher in the white world than any man of his race would before our own time. Born in Saint-Domingue (Now Haiti), Alex Dumas made his way to Paris, where he rose to command armies at the height of the Revolution – until he met an implacable enemy he could not defeat."
The book received massive acclaim and seemed like ripe material to be made into a visually lush and thematically rich project (General Dumas was the real-life inspiration for "The Count Of Monte Cristo"). After stepping away from directing duties on "IT" and "The Alienist," Fukunaga set "The Black Count" as his next project. John Legend was on board to produce. However, between a number of TV directing gigs (Including potentially Stanley Kubrick's unfinished "Napoleon") and a just-announced Leonard Bernstein biopic starring Jake Gyllenhaal, Fukunaga seems to have put "The Black Count" on the backburner. The project may or may not ever happen, but if it does, it seems on paper like the perfect material to snag Fukunaga his first Oscar nomination.
Ang Lee – Thrilla In Manilla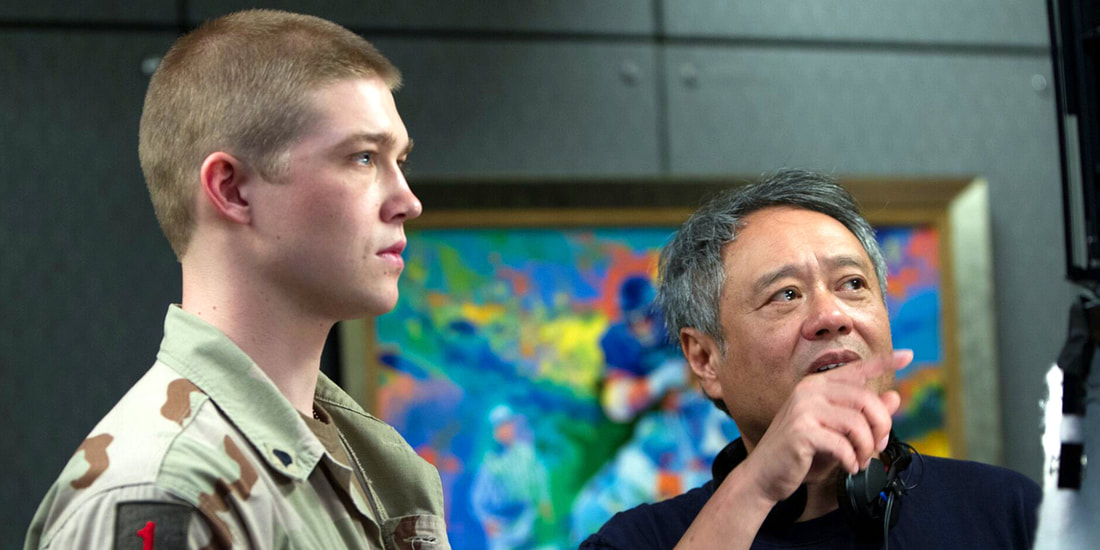 Hot off of his Oscar success for 2012's "Life Of Pi," Ang Lee announced he was looking to continue exploring the possibilities of 3D technology, this time with a hard R rated 3D boxing film centering around one of the greatest boxing matches of all time: Muhammad Ali vs Joe Frazier. Oscar-nominated screenwriter Peter Morgan ("The Queen" & "The Crown") had a script ready to go, and Lee was reportedly looking at David Oyelowo and Justice League's Ray Fisher to star as the two boxers. The project would likely have been a boundary-pushing, immersive look at a mind-blowingly intense boxing match, captured with true grit and realism through the latest and greatest technology. Unfortunately, the script for "Billy Lynn's Long Halftime Walk" caught Lee's eye, and he instead decided to focus on that project first. As recently as October 2016, Lee was promising "Thrilla In Manilla" would be his next project. But then…well…we all know what happened with "Billy Lynn's Long Halftime Walk." Suddenly an expensive R-rated 3D boxing drama from Ang Lee didn't seem as safe a financial bet as it once had, and it appears the project has floundered, with Lee instead focusing on a safer bet: a Will Smith sci-fi action film titled "Gemini Man."
"Thrilla In Manilla" isn't necessarily dead, but Lee will likely need a hit in order to get the film off the ground again.
Sam Raimi – A Prophet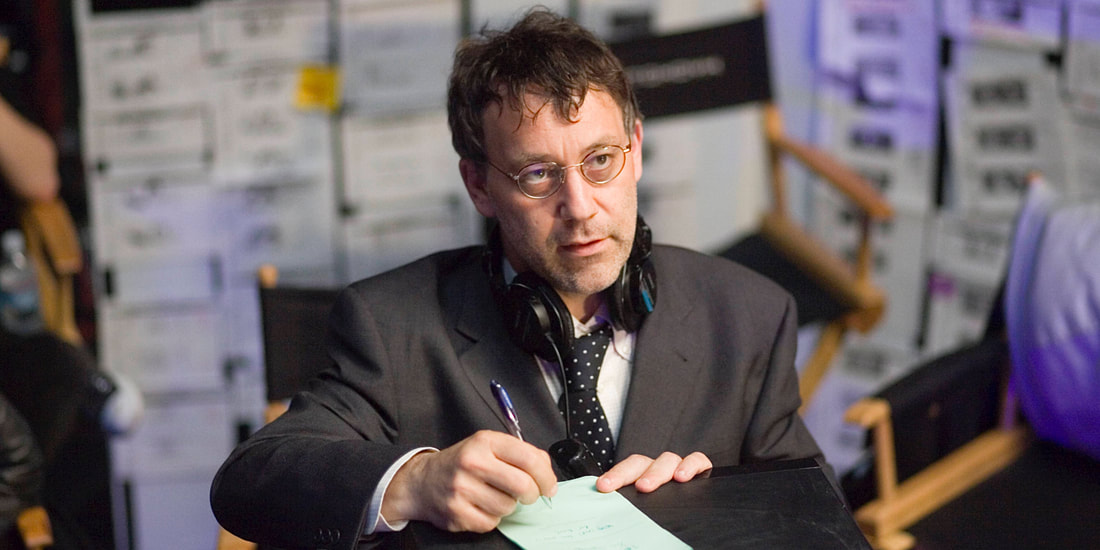 Sam Raimi may not fit the definition of 'great' director unlike other directors on this list, but he has directed enough memorable projects to at least ensure audience interest in whatever he has coming down the pipeline next. His underrated "A Simple Plan" proves he can handle gritty crime, while his background in horror demonstrated that he can splatter gruesome violence on the screen like few others. Both characteristics would have served him well in this adaptation of the Oscar-nominated French film, "A Prophet." Jacques Audiard's original focuses on a young Arab man who is sent to a French prison, and gradually hardens and rises in the ranks until he has become a crime kingpin.
Although part of the original film's appeal was the French cultural class and social aspects at play in the story, the cast and writer Raimi had lined up suggested the remake could be something special and could tackle US-based class issues in an equally compelling manner: Michael B. Jordan and Josh Brolin were in talks to play the leads while Dennis Lehane had penned the script. As recently as Fall 2017, it looked as though the project might come to fruition, but then Lin Manuel Miranda's "The Kingkiller Chronicles" came about. As a Variety article stated "Raimi has been weighing several projects currently in development… but sources say [Kingkiller Chronicles] is in the best position to be his next project."
So the project isn't dead. But it may be a while before we see it. And if it ever does come out, it could be Michael B. Jordan's ticket to his first Oscar nomination.
Lynne Ramsay – Mobius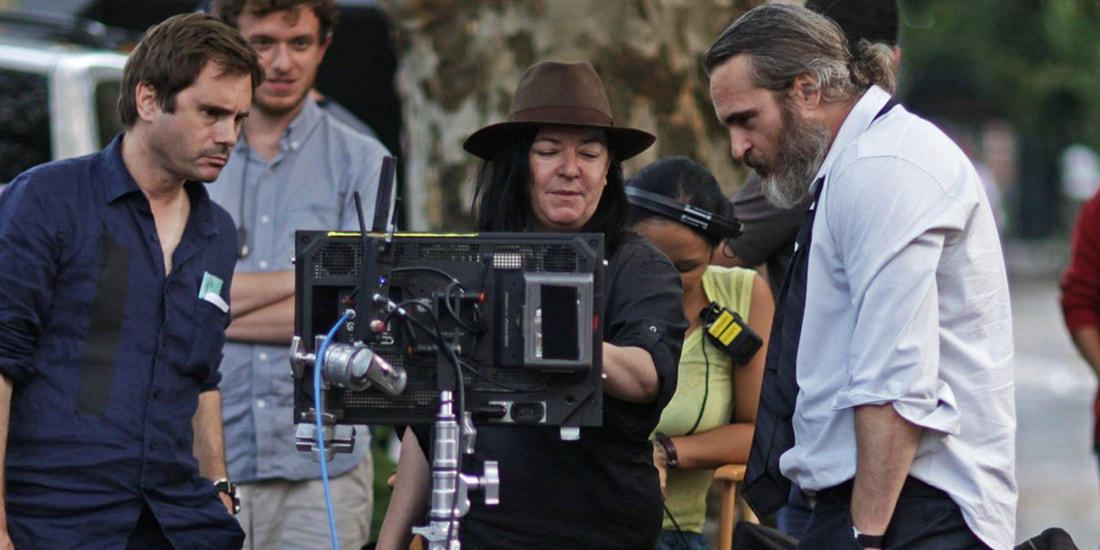 If you're a fan of Lynne Ramsay's sleek and brutal "We Need To Talk About Kevin" and/or "You Were Never Really Here," then imagine just how much more sleek and brutal she could be if you put one of her films in space. For years, Ramsay has promised us an outer-space set reimagining of Moby Dick as her next project. As The Hollywood Reporter describes it: Mobius is "a psychological action thriller set in deep space (in which) a captain consumed by revenge takes his crew on a death mission fueled by his own ego and will to control an enigmatic alien."
Now imagine that you have Ramsay bringing back some of her "You Were Never Really Here" team…you have Joaquin Phoenix as a crazed space captain and Jonny Greenwood creating his best outer space music. Now tell me that doesn't sound incredible.
In a recent interview, Ramsay suggested that this project may actually still happen, but right now it is somewhere in the ideas phase. Fingers crossed. In a world with "Gravity," "Interstellar" and "The Martian," we're primed for yet another thoughtful grounded sci-fi drama.
David O. Russell – Legacy Of Secrecy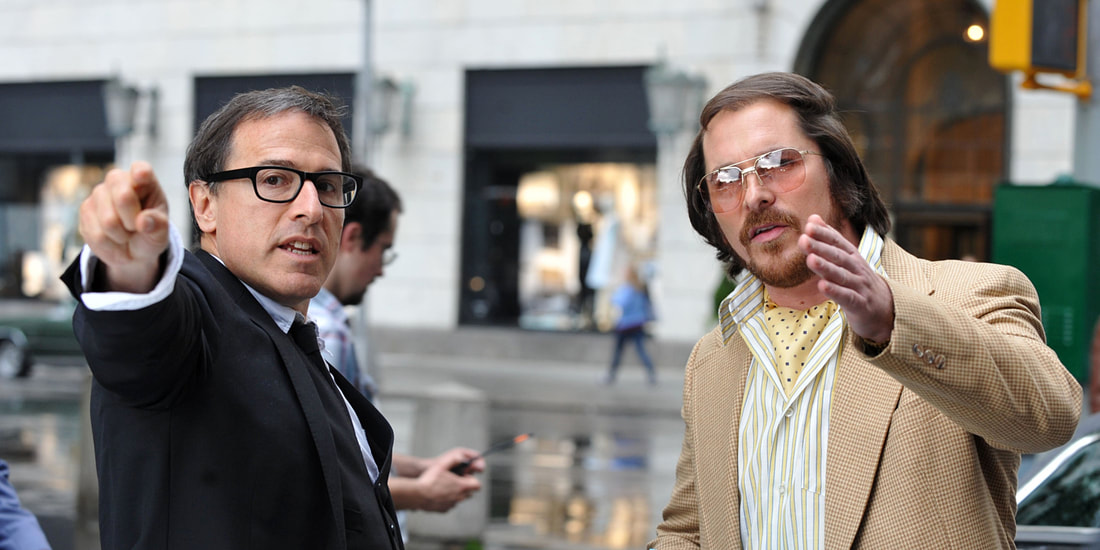 Back in 2013, David O. Russell was on top of the world. He had just come off of his Oscar kryptonite one-two-three punch of "The Fighter," "Silver Linings Playbook" and "American Hustle" and had cast roughly half of Hollywood in his movies. But there was one actor remaining who Russell had yet to collaborate with: Leonardo DiCaprio. Dicaprio had spent several years developing "Legacy Of Secrecy," "based on the book by Lamar Waldron and Thom Hartmann, which posits the theory that Mafia godfather Carlos Marcello told FBI informant Jack van Laningham that he was behind the assassination." Russell would have both written and directed the conspiracy film, which at the time, was set to star both DiCaprio and Russell regular, Robert De Niro. Now admittedly, De Niro has played the mafia part to death, but he's also really good at that role and under Russell's steady hand, he snagged his Only Oscar nomination this century for "Silver Linings Playbook." Put mafia and Russell's direction together, and De Niro could have been looking at another Supporting Actor nomination.
Russell proved he could nimbly plumb the seedy world of the 60s and 70s crime with "American Hustle." The project probably would have been a strong fit for all involved. Ultimately, Russell opted to focus on "Joy" as his follow up and then branched into TV. No one has mentioned the project in 5 years. Missing? Presumed dead? Who knows.
Martin Scorsese – Sinatra/Ramones/Killers Of The Flower Moon/Roosevelt/Devil In The White City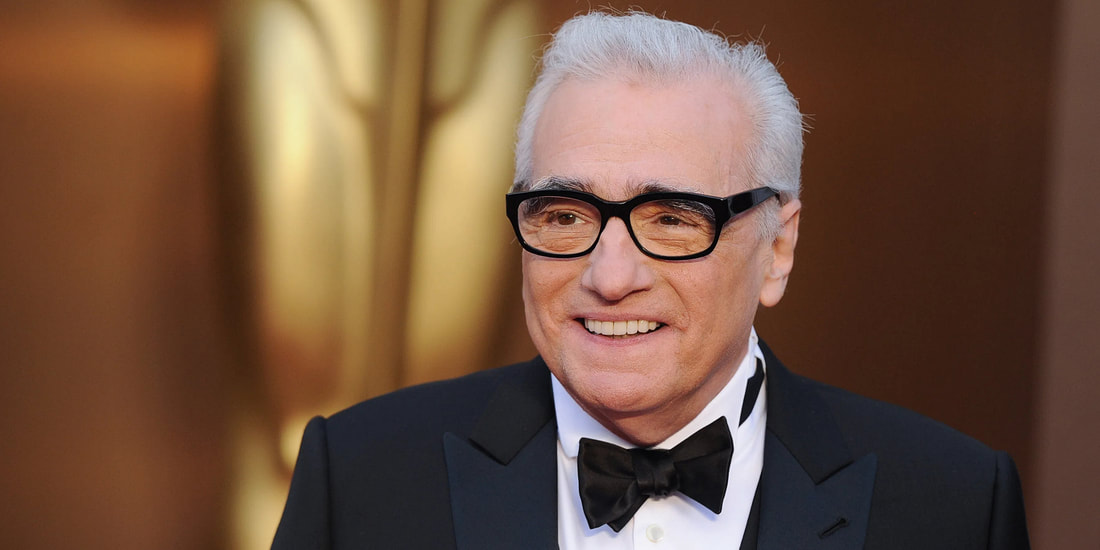 Oh man, here comes the main offender. Martin Scorsese seems to announce a new project every few weeks and they almost all sound incredible. Unfortunately, energetic as he is, the man is in his 70s. Surely, he can't complete all of the projects he has on the docket.
I could write an entire article about all of the long-gestating projects Scorsese has on the backburner. Instead, I'll just give you a taste…
Scorsese was circling to a Frank Sinatra biopic for years. Finally, in 2017, Scorsese admitted the project was likely dead. However, he has yet to call it quits on another music project: a Ramones biopic.
Meanwhile, the Oscar-winning director announced last fall that he would be casting his muse, Leonardo DiCaprio in a Teddy Roosevelt biopic. And since he can't get enough of Dicaprio, Scorsese also has two adaptations of bestselling nonfiction crime novels gestating: "Devil In The White City" and "Killers Of The Flower Moon."
Trust me…there are more. Many more. Some of these projects will almost certainly happen once Scorsese wraps up his next film, "The Irishman." But surely they can't all come to fruition.
Steven Spielberg – Blackhawk/Grant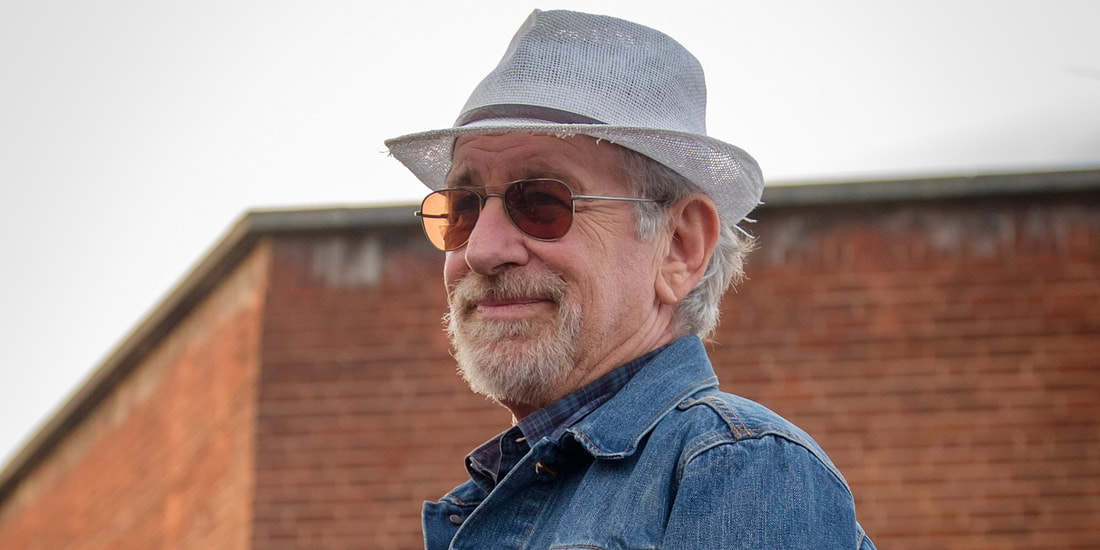 Like Scorsese, Steven Spielberg has a dozen projects on his docket at any given time. Some of them, like his hotly anticipated "Kidnapping Of Edgar Mortara," has finally been pronounced dead. Others, like his upcoming WWII set-DC Comics film, "Blackhawk," his DiCaprio starring Ulysses Grant biopic, his "West Side Story" remake and "Indiana Jones 5" will have to all duke it out.
Some (Particularly his "Indiana Jones" sequel and "West Side Story" remake) are on the fast track to actually happen. Others may languish in development hell for an unknown period of time.
Guillermo del Toro – Pinocchio/At The Mountains Of Madness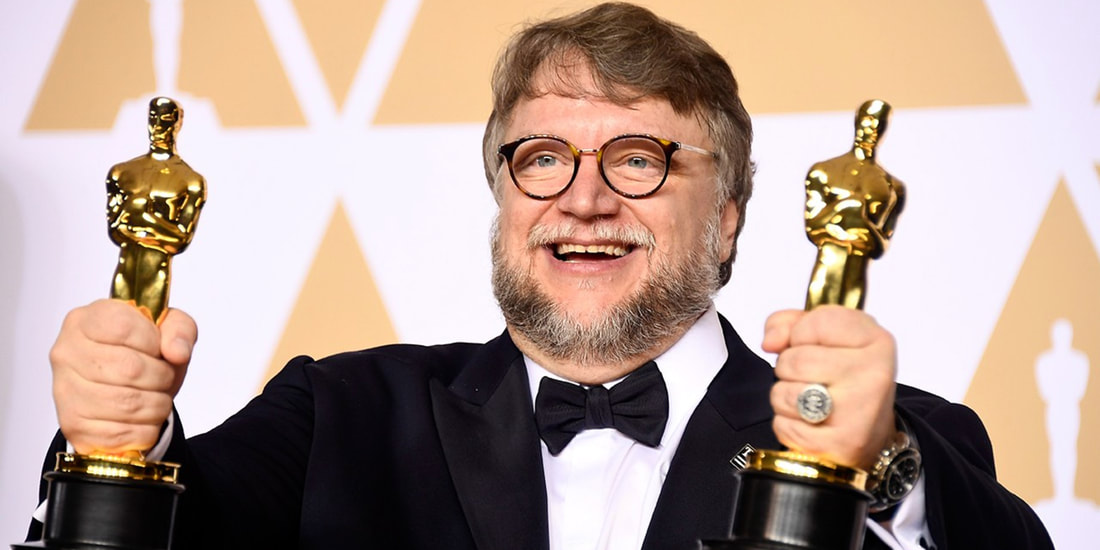 In the aftermath of his double Oscar win for "The Shape Of Water," Guillermo del Toro has been attaching himself to projects left and right. Sadly, not among those are two long-rumored Del Toro projects that remain on hold. One is an adaptation of HP Lovecraft's "At The Mountains Of Madness" which has all but been confirmed dead by Del Toro, due to similarities to "Prometheus." The other, a dark stop-motion remake of "Pinocchio" hasn't budged for some time. Both would be excellent fits for the Oscar winner, but at the moment, his heart seems set on producing and creating TV content (As well as a Michael Mann documentary) in the aftermath of his Oscar triumph.
Finally, a special shoutout goes out to a confirmed dead project: Gore Verbinski's "BioShock," which was killed only 8 weeks prior to shooting.
So which of the above projects most intrigues you? And what are other long-gestating projects you desperately one day hope to see? Let us know in the comments section down below.
You can follow Will and hear more of his thoughts on the Oscars and Film on Twitter at @mavericksmovies