By Daniel Howat
​Believe it or not, Oscar season is in full swing already. Venice and Telluride hosted numerous high profile premieres, like "Roma," "First Man," "The Favourite," and many more. The next stop on the Oscar circuit is the Toronto International Film Festival, where plenty more films are premiering, hoping to get their awards buzz rolling.
TIFF has become a statistical force in the Oscar race as of late. Since 2008, all but one winner of TIFF's People's Choice Award has gone onto a Best Picture nomination at the Oscars. Three of those won Best Picture ("Slumdog Millionaire," "The King's Speech," and "12 Years A Slave"). Last year, as the film entered the festival, it wasn't clear if "Three Billboards Outside Ebbing, Missouri" was a serious Oscar contender. And then it won the People's Choice Award. From that moment on, no one underestimated its power in the race, even when they hated the movie. It's just about as close as you get to a guaranteed nomination (though the record is bound to break someday soon).
There are plenty of films gunning for the award this year. Let's dive into the films holding their premiere in Toronto this week that we're most excited for.
​BEAUTIFUL BOY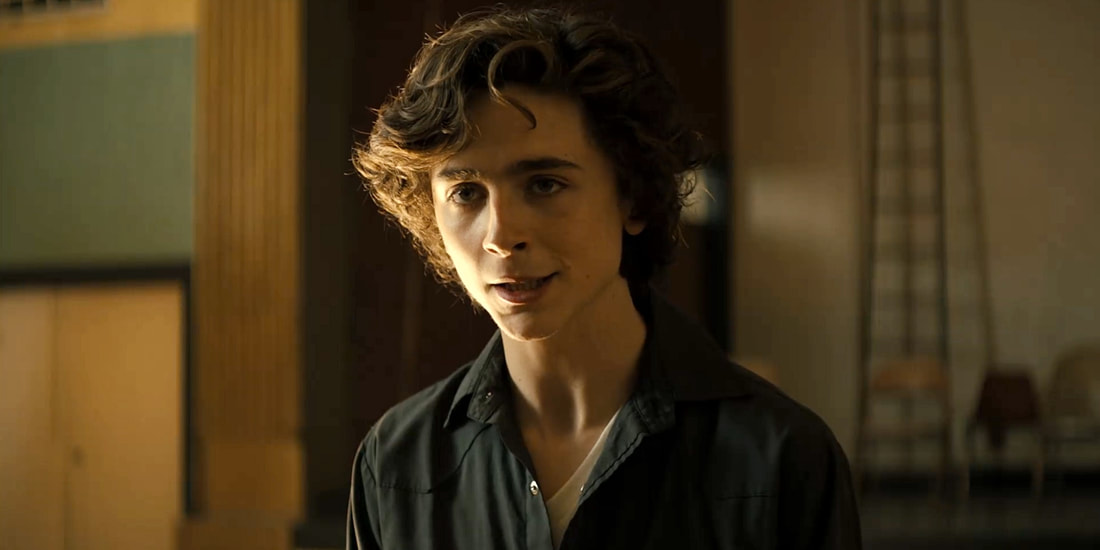 Director: Felix Van Groeningen
Starring: Steve Carell, Timothée Chalamet, Amy Ryan
U.S. Release Date: October 12
It feels like there's a lot riding on this film in many ways. It's the English-language debut of Belgian director Felix Van Groeningen, who received an Oscar nomination for his film "The Broken Circle Breakdown." It's also Timothée Chalamet's next shot at an Oscar nomination. Last year Chalamet became the youngest Best Actor nominee in nearly 80 years for his performance in "Call Me By Your Name." He has a huge following and shows incredible promise. "Beautiful Boy," tells the true story of David Sheff (Steve Carell) who watches his son Nic (Chalamet) battle a meth addiction. It's a meaty role for Chalamet, and his best chance to capitalize on the love from last year. If this film is well-received, it's very easy to see his path to a win this year. And let's not forget about Carell. Though Chalamet's role is showier, Carell could make an Oscar play as well. This is one of three roles Carell has this year that could get awards attention, along with "Welcome to Marwen" and "Backseat."
BEN IS BACK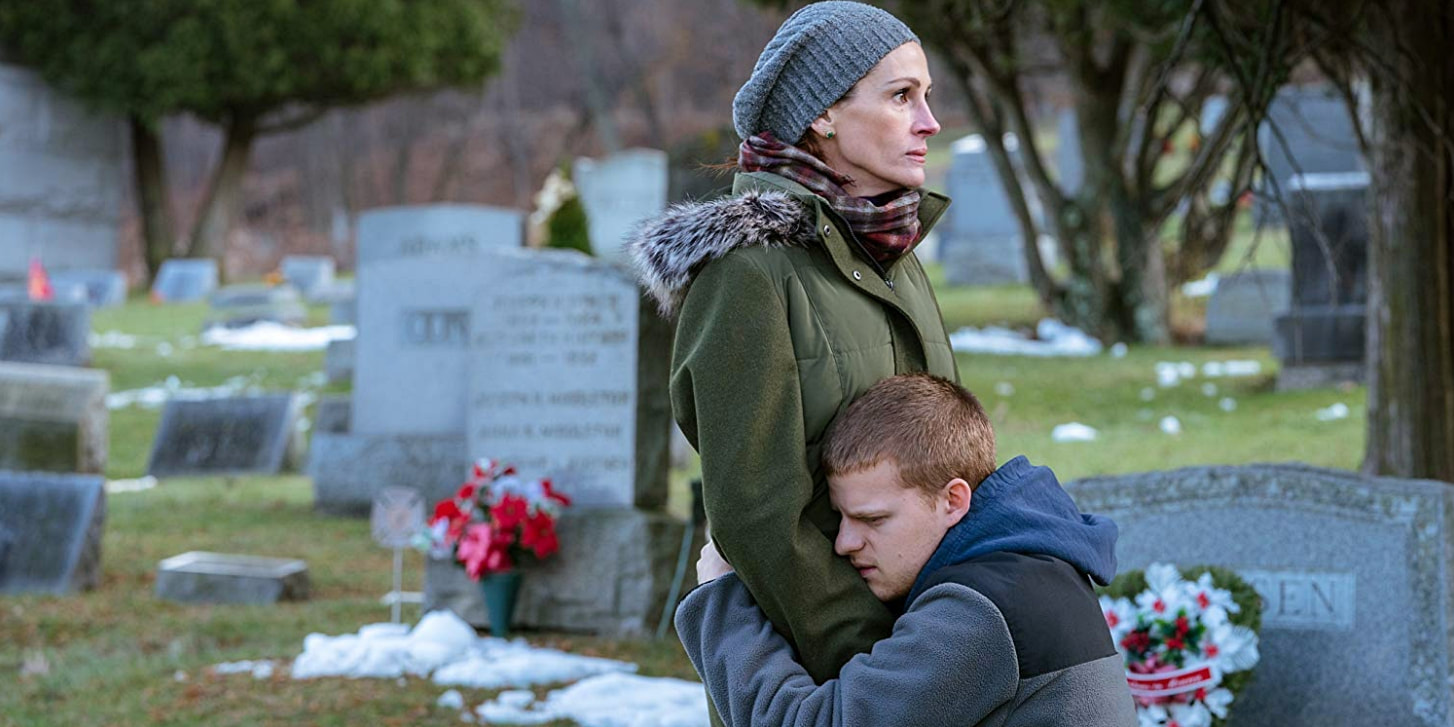 Director: Peter Hedges
Starring: Julia Roberts, Lucas Hedges
U.S. Release Date: December 7
There's not a whole lot of detail known about the plot of "Ben Is Back." The film stars Lucas Hedges as the titular Ben who is…back, returning to his family in serious trouble. Written and directed by Lucas's dad Peter Hedges, the Oscar-nominated writer of "About A Boy," this is a film that could go either way. The elder Hedges has only received mild critical love at best as a director with his earlier films, "Pieces Of April," "Dan In Real Life," and "The Odd Life Of Timothy Green." The younger Hedges, like Chalamet this year, has a chance to follow up two successful years at the Oscars. He received an Oscar nomination for his role in "Manchester By The Sea" in 2016. Last year he appeared in Best Picture nominees "Three Billboards Outside Ebbing, Missouri" and "Lady Bird." It's possible that "Ben Is Back" could bring Lucas a second Oscar nomination. Still, it's likely that another film, "Boy Erased" holds his best chance there. It premiered last week at Venice and Telluride to mostly positive reviews. But those reviews leave Hedges vulnerable, so "Ben Is Back" has a chance to eclipse "Boy Erased."
GLORIA BELL
Director: Sebastían Lelio
Starring: Julianne Moore, John Turturro, Michael Cera
U.S. Release Date: TBA
Chilean director Sebastían Lelio has been busy. Just last year he directed "A Fantastic Woman," which won Best Foreign Language Film at the Oscars. His English-language debut "Disobedience" already premiered earlier this year to raves. Now "Gloria Bell" will premiere at Toronto. It's a "re-imagining" of his earlier film "Gloria," this time starring Julianne Moore. That film followed Gloria, a "free-spirited" woman in a whirlwind romance with a naval officer. Moore is always reliable and could enter the Oscar race here. A24 picked up the film prior to the festival. Without a heavy slate of films in the race, A24 could devote a lot of attention to nabbing Moore a nomination.
GREEN BOOK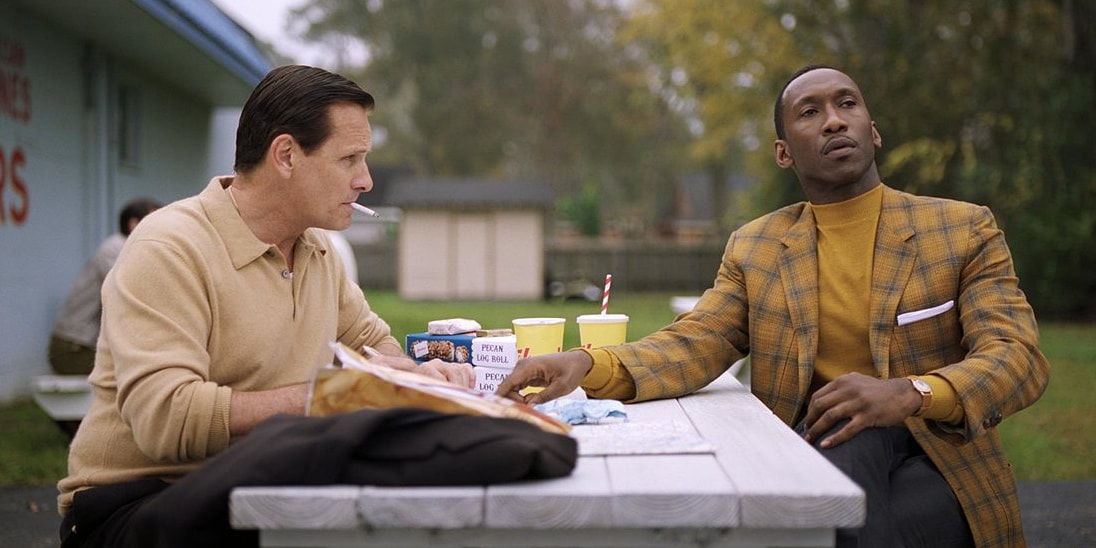 Director: Peter Farrelly
Starring: Viggo Mortensen, Mahershala Ali, Linda Cardellini
U.S. Release Date: November 21
"Green Book" is something of an odd bird, sight unseen. Peter Farrelly makes his feature debut apart from his brother Bobby. The Farrelly Brothers are known for their comedies, like "Dumb and Dumber," "Shallow Hal," "Fever Pitch," and "There's Something About Mary." It's hard to tell if Peter can find success with a more dramatic film. A great cast rounds out the film, led by Viggo Mortensen and Mahershala Ali. This could be Ali's Oscar follow up after his win for "Moonlight." Though it's certainly more dramatic than any of Farrelly's previous films, "Green Book" still seems like it will be fairly lighthearted. It tells the story of "a bouncer at a New York nightclub" who "takes a job as a pianist's chauffeur during a tour in the Deep South." It reads somewhat like a reverse "Driving Miss Daisy," which is…an interesting idea to say the least. We'll find out soon enough what this film is capable of in the awards race.
HALLOWEEN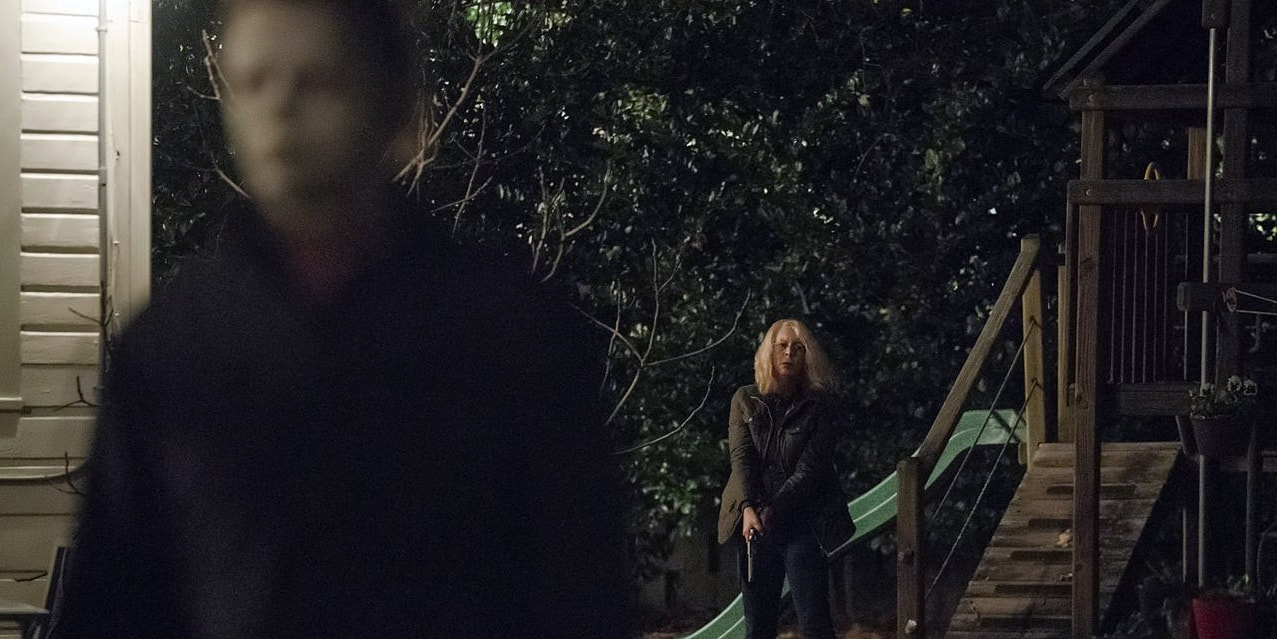 Director: David Gordon Green
Starring: Jamie Lee Curtis, Judy Greer, Nick Castle
U.S. Release Date: October 19
The long-running "Halloween" franchise returns this year with a direct sequel to the original 1978 film. David Gordon Green directs the new film, starring Jamie Lee Curtis who returns to the series. Everything points to a satisfactory reboot here, as John Carpenter has returned as a creative consultant and composer on the project. Rob Zombie resurrected the franchise in 2007, directing two films, but they were not well received. With a director like Green and Carpenter behind the scenes, this appears to be a well-intentioned reboot. This is a chance for the franchise to return to its former glory.
THE HATE U GIVE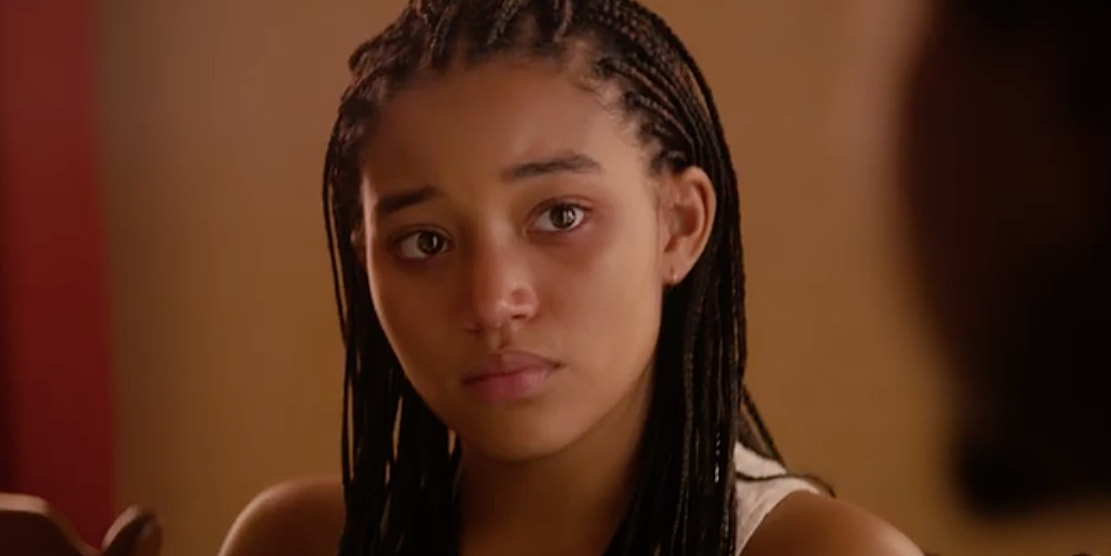 Director: George Tillman, Jr.
Starring: Amandla Stenberg, Regina Hall, Russell Hornby,
U.S. Release Date: October 19
Based on the novel of the same name, "The Hate U Give" is inspired by the Black Lives Matter movement, and could prove to be extremely timely. Amandla Stenberg stars as Starr, who witnesses as her friend is shot by police. In the aftermath, Starr must find her voice and become a force for change. This film seems like a great opportunity to express an excellent message, and aiming the film at a teen audience could broaden its reach. Director George Tillman, Jr. may give some pause after his earlier films "The Longest Ride," "Faster," and "Men Of Honor." Still, this film has great potential for 2018, though don't expect it to have much power in the Oscar race.
HER SMELL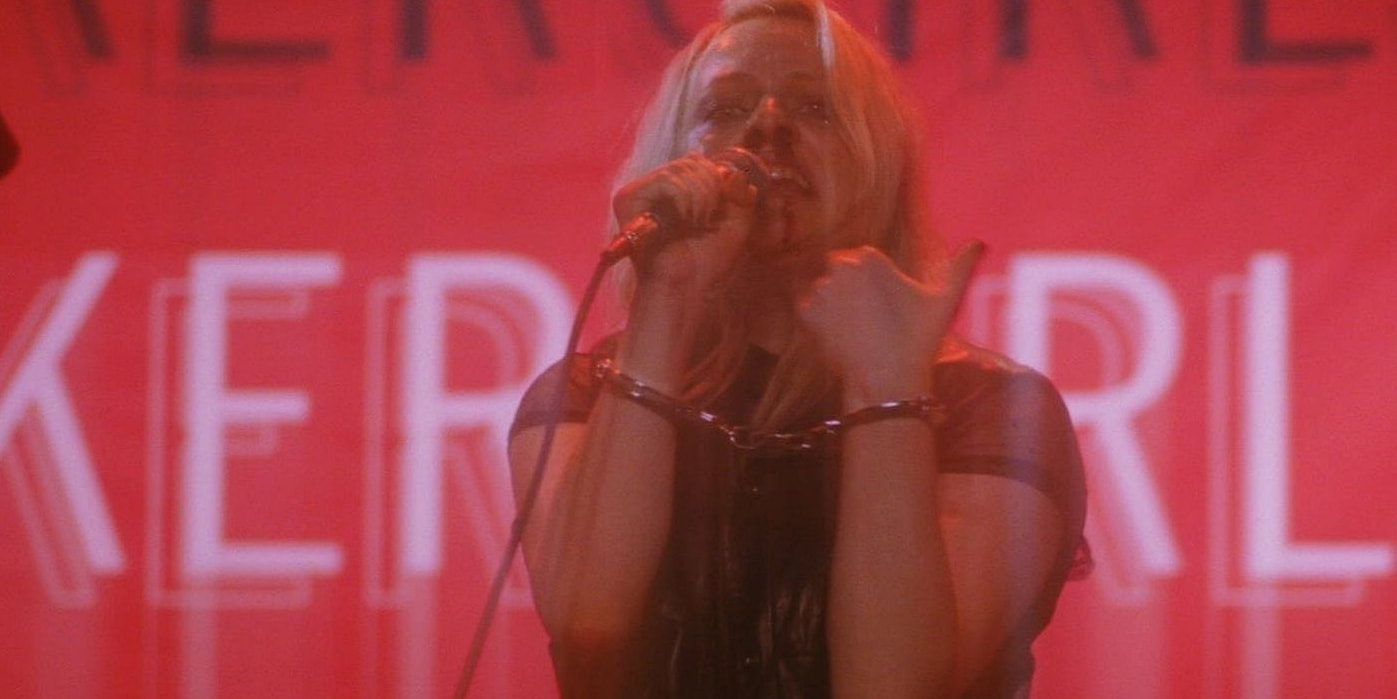 Director: Alex Ross Perry
Starring: Elisabeth Moss, Amber Heard, Dan Stevens
U.S. Release Date: TBA
Alex Ross Perry's "Her Smell" could be a strong acting vehicle for Elisabeth Moss. "A self-destructive punk rocker struggles with sobriety while trying to recapture the creative inspiration that led her band to success." Every bit of that plot description sounds like a film aiming for a Best Actress nomination. Perry's films have mostly received critical love, and this could be a breakout film for him. Though wildly successful in television, Moss has yet to find great success in film. While she's poised to win her second acting Emmy this year, it's a great time for her to break out in the Oscar race. This film has a very low profile heading into TIFF, but strong reviews could change the narrative.
HIGH LIFE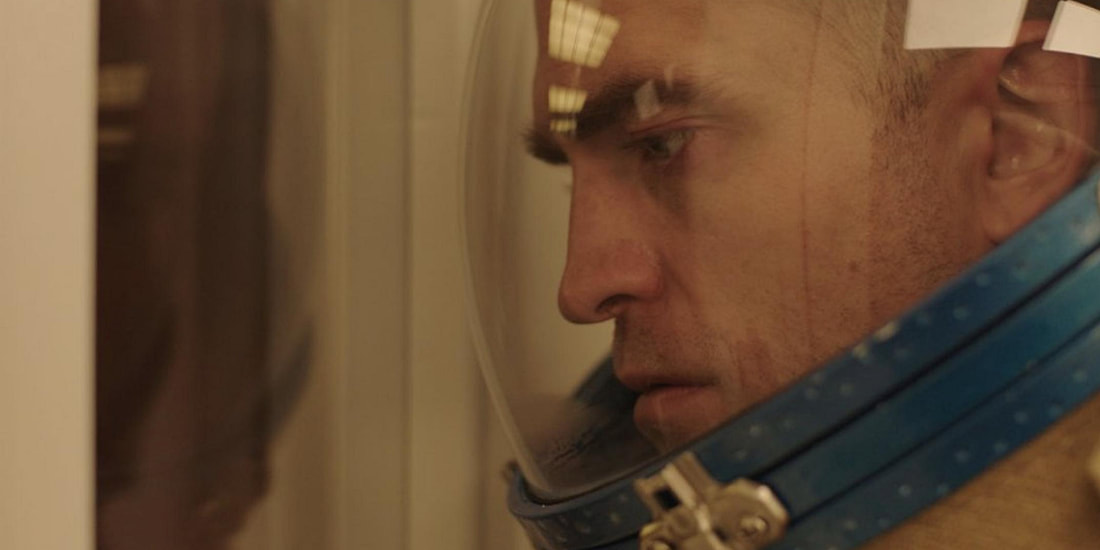 Director: Claire Denis
Starring: Robert Pattinson
U.S. Release Date: TBA
Another director's English-language debut hits the festival with "High Life." Claire Denis, the acclaimed French director of "White Material" and "Let The Sunshine In," brings a unique sci-fi project that she's been planning for years. It focuses on Robert Pattinson and a group of criminals who are promised freedom for a risky mission in space. They're instead experimented on throughout the mission. Pattinson has been choosing highly interesting projects as of late, and this could be a really great film. It's another film without a high profile going into the festival, but great reviews could propel it.
IF BEALE STREET COULD TALK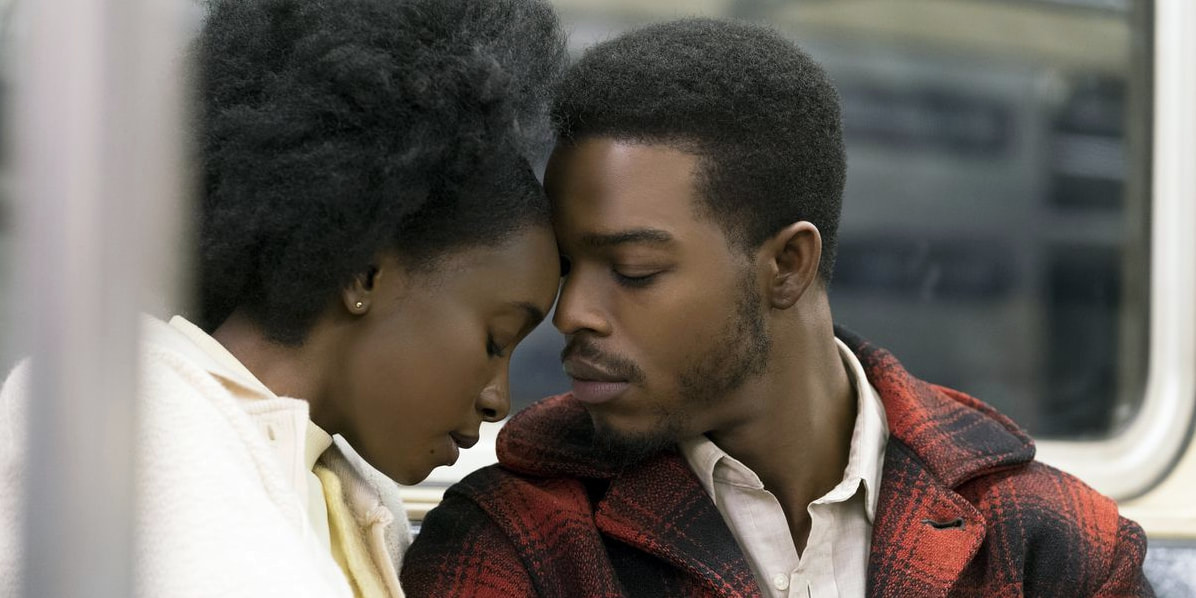 Director: Barry Jenkins
Starring: KiKi Layne, Stephan James, Regina King
U.S. Release Date: November 30
Fresh off his Best Picture and Best Screenplay wins for "Moonlight," Barry Jenkins returns with an adaptation of James Baldwin's novel "If Beale Street Could Talk." The trailer for the film promised yet another emotional and deeply human film from Jenkins. The novel follows a woman desperately scrambling to prove her fiance's innocence of a crime, all while carrying their first child. Newcomer KiKi Layne could make for a powerful breakout from the film, along with reliable performers like Regina King. It would be impressive to see another big Oscar contender from Jenkins right after the amazing run from "Moonlight." He'll, of course, be in competition with Damien Chazelle again with "First Man," which has already premiered to great reviews.
LIFE ITSELF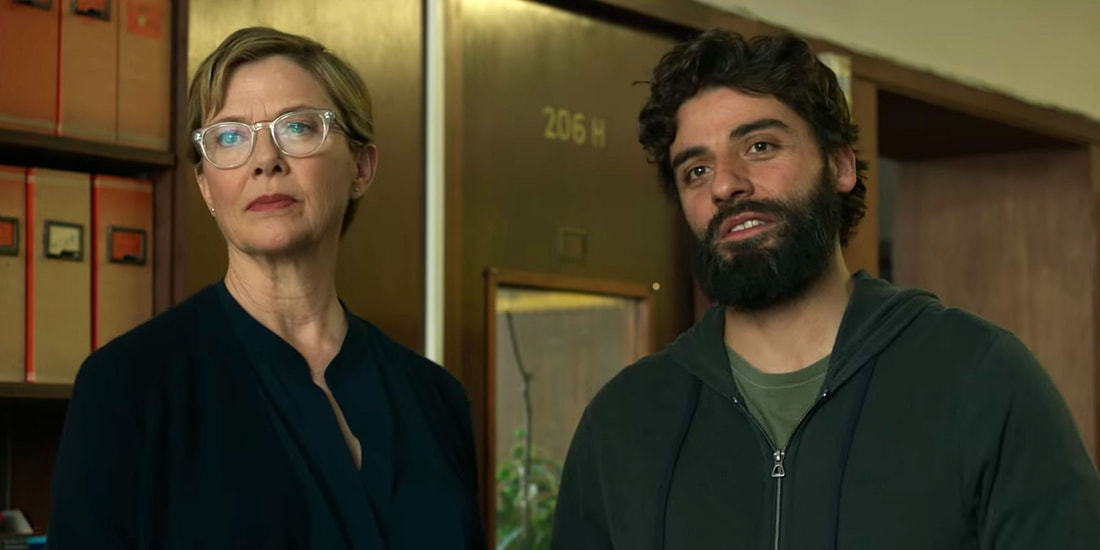 Director: Dan Fogelman
Starring: Oscar Isaac, Olivia Wilde, Antonio Banderas, Annette Bening
U.S. Release Date: September 21
After creating a breakout hit with the TV show "This Is Us," Dan Fogelman brings a surefire tearjerker with "Life Itself." The plot description sounds enormous: "As a young New York couple goes from college romance to marriage and the birth of their first child, the unexpected twists of their journey create reverberations that echo over continents and through lifetimes." Fogelman assembled a fantastic ensemble to tell his story, with Oscar Isaac, Olivia Wilde, Annette Bening, Antonio Banderas, Olivia Cooke, Mandy Patinkin, and more. The trailer describes it as a "major motion picture event," which is fascinating. There's not a lot else known about what to expect from the project, but Fogelman is clearly appealing to the same crowd that propelled "This Is Us" to popularity, so this film could make an impact when it comes out wide later this month.
MID90S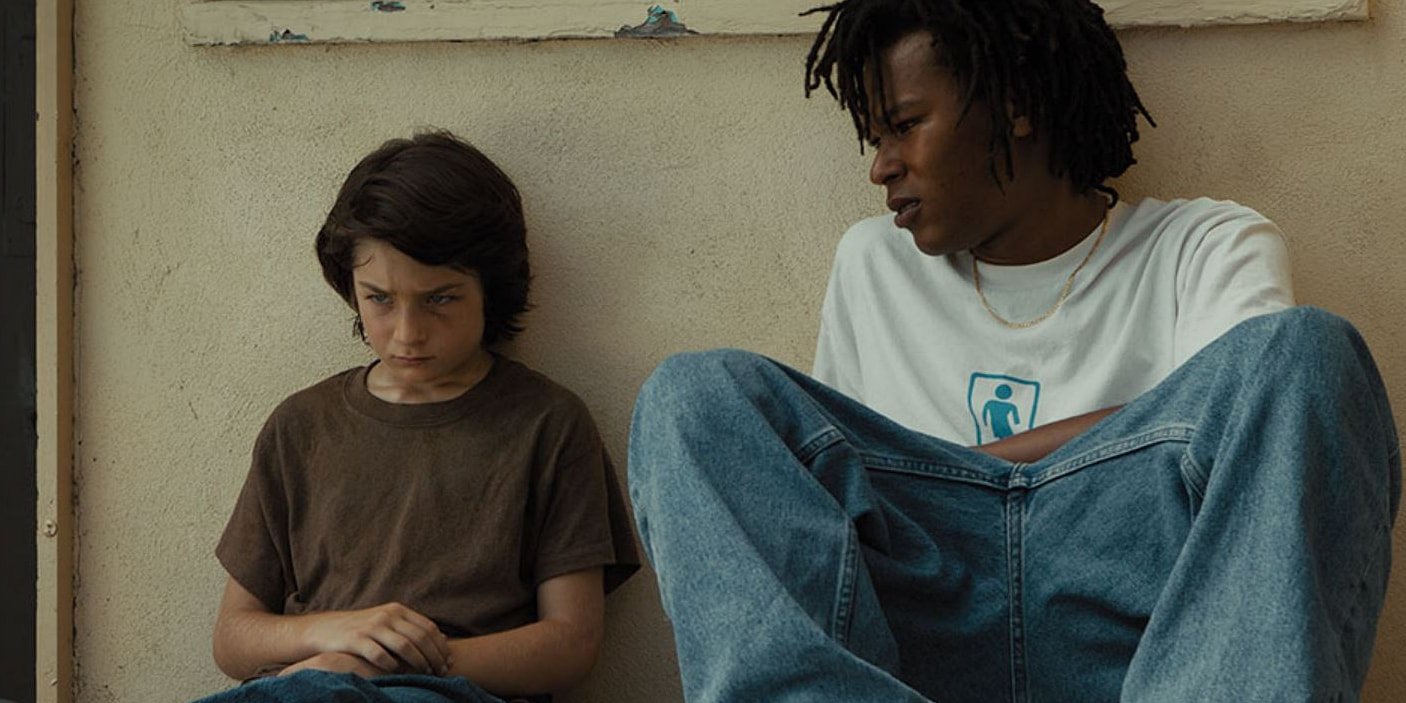 Director: Jonah Hill
Starring: Sunny Suljic, Lucas Hedges
U.S. Release Date: October 19
Jonah Hill and A24 bring a coming of age film that's sure to invite plenty of "Lady Bird" comparisons. With a clear nineties L.A. aesthetic, this tells the story of Stevie (Sunny Suljic), a 13-year-old with a terrible home life and abusive older brother (Lucas Hedges). Hill has really had a career transformation, and this film is yet another important step. Though it doesn't appear to be a major Oscar contender, it's possible that the film receives attention for its screenplay. Hedges will play against type here, which will help show his range. This film looks like an honest, grungy story that could really impress if done well.
OUTLAW KING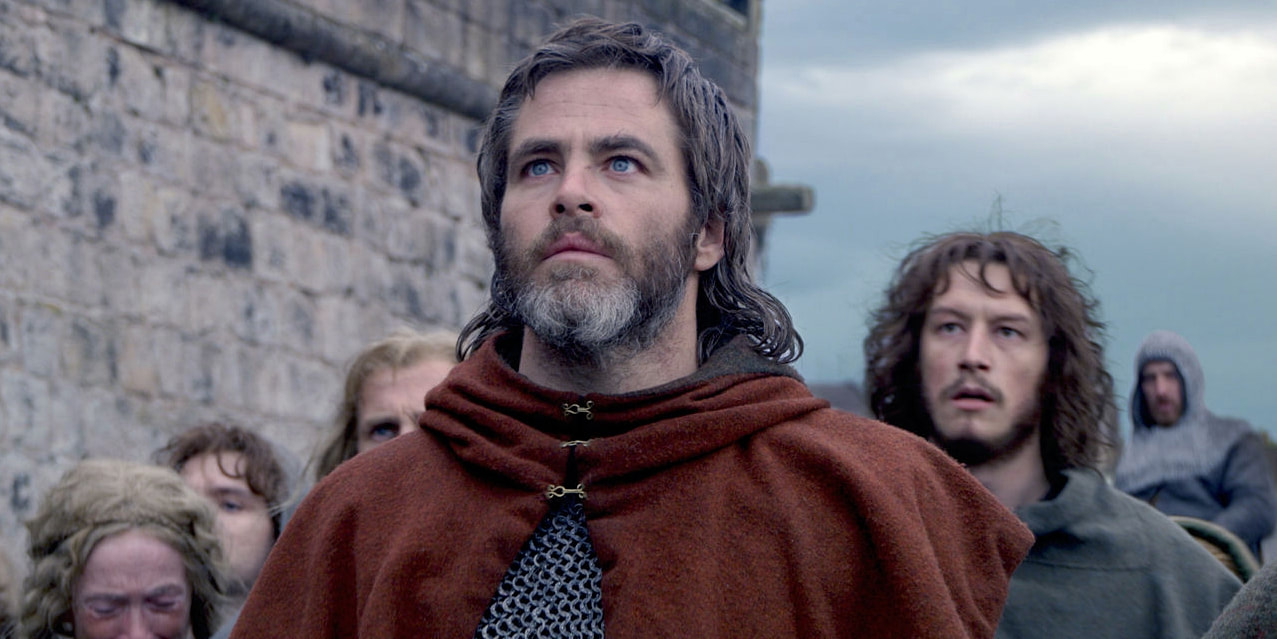 Director: David Mackenzie
Starring: Chris Pine, Aaron Taylor-Johnson, Florence Pugh
U.S. Release Date: November 9
While "Braveheart" may have won Best Picture back in 1995, it's wildly inaccurate story of Scotland's fight for liberation from England. David Mackenzie hopes to tell a more accurate version with "Outlaw King," starring Chris Pine as Robert The Bruce. David Mackenzie directs this epic, following his film "Hell Or High Water," his surprise hit that landed multiple Oscar nominations. This is an expensive film for Netflix, who hopes to finally crack Best Picture this year. "Outlaw King" joins "Roma," and "22 July" in that hunt for gold.
THE PUBLIC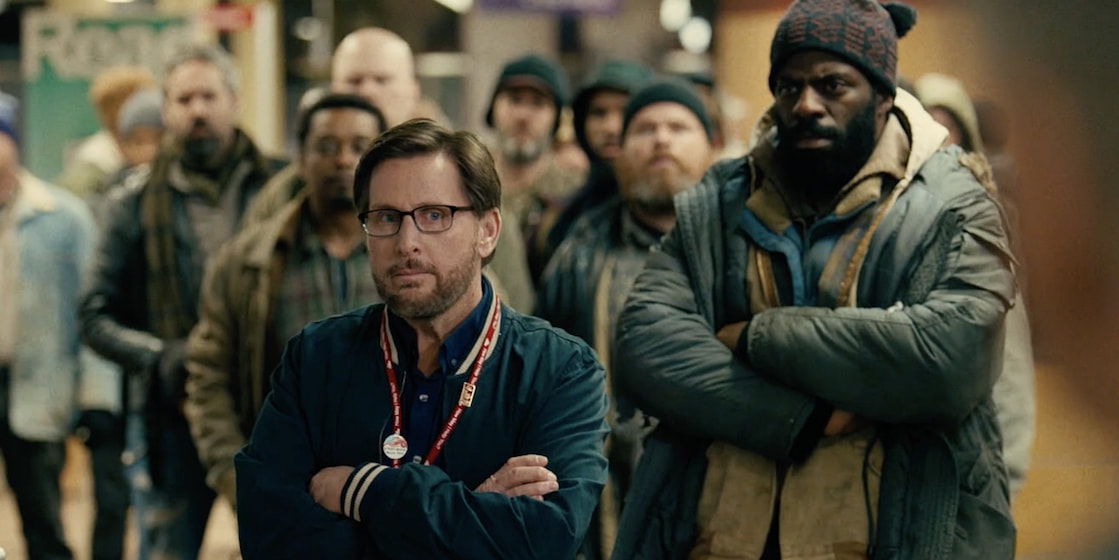 Director: Emilio Estevez
Starring: Emilio Estevez, Michael K. Williams, Alec Baldwin, Jena Malone
U.S. Release Date: TBA
Out of all the films premiering at Toronto this year, "The Public" might have the lowest profile of them all. Emilio Estevez directs this film that tackles the issue of homelessness. When a major Arctic storm hits Cincinnati and emergency shelters are at capacity, a group of homeless people finds shelter in a library. When officials attempt to force them out of the library, they begin a protest, setting up a battle between the government and the homeless. Estevez's previous directorial efforts, "Bobby" and "The Way" have received mostly positive reviews. This looks like one of the more blatant "issues" movies hitting the festivals this year. It's possible this movie could be really on the nose, but it's one to keep an eye on.
THE PREDATOR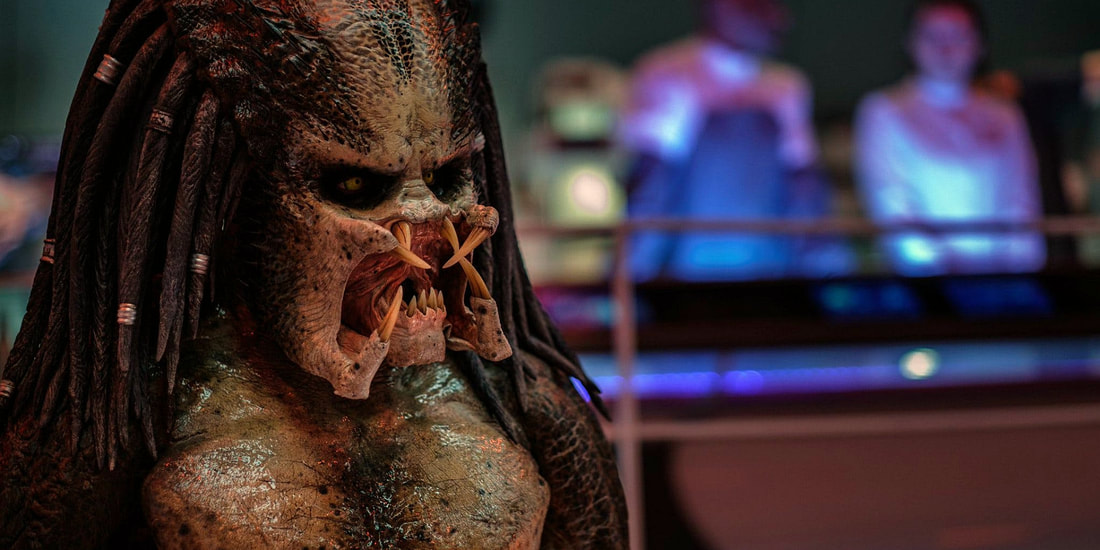 Director: Shane Black
Starring: Boyd Holbrook, Trevante Rhodes, Jacob Tremblay
U.S. Release Date: September 14
After a supporting role in the original "Predator," Shane Black hopes to reignite the franchise with a new installment. "A young boy (Tremblay) accidentally triggers an alert that brings the Predators back to Earth." The film promises to be full of brutal action and classic Shane Black wit. This is one of the few major non-awards releases premiering at the festival this year before its wide release next week. The franchise was rebooted in 2010, but it only received mildly positive reviews. Let's see if this installment is more positively received. With "The Nice Guys" & "Iron Man 3" director behind the project, we think it will be.
WIDOWS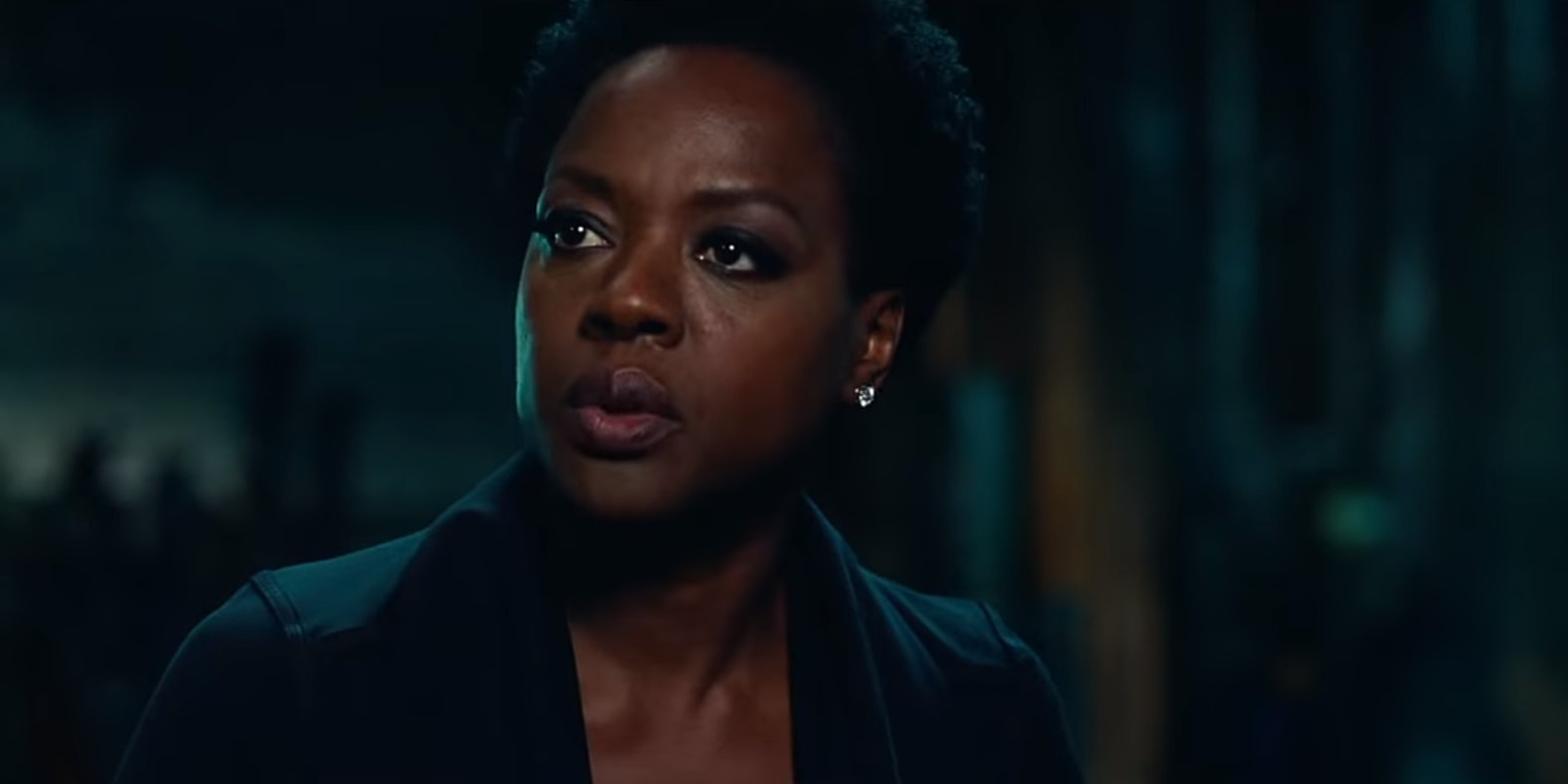 Director: Steve McQueen
Starring: Viola Davis, Michelle Rodriguez, Elizabeth Debicki, Brian Tyree Henry, Daniel Kaluuya
U.S. Release Date: November 16
Steve McQueen's first film since his Best Picture-winning "12 Years A Slave" is certainly a departure. On the surface, this film's plot reads like a summer thriller: "Four women with nothing in common except a debt left behind by their dead husbands' criminal activities, take fate into their own hands, and conspire to forge a future on their own terms." The trailer proves that McQueen has elevated this film far above the average thriller, though. Incredible dark cinematography and a stellar cast, "Widows" could make for an Oscar contender in the same vein as "The Departed." Viola Davis could make a play for another nomination after her win for "Fences," while Daniel Kaluuya hopes to follow up on his surprising Oscar run last year for "Get Out." Brian Tyree Henry appears to be the main villain, so the "Atlanta" breakout star could make supporting actor run if he's impressive.
The next week could make or break these films' Oscar chances. What movies are you most looking forward to as we head into TIFF? Let us know in the comments below. Also be sure to follow our own Beatrice Loayza who will be on the ground at TIFF seeing some of the above mentioned titles.
​You can follow Daniel and hear more of his thoughts on the Oscars and Film on Twitter at @howatdk