By Josh Williams ​
​Jason Reitman is a filmmaker who exploded onto the filmmaking scene and grew steadily in stature with both critics and audiences until his career slowly fizzled out. Now, with one highly acclaimed release currently playing in theaters ("Tully") and another high profile potential awards contender being released later in the year ("The Front Runner"), we have to ask the question: Is Jason Reitman finally coming back to reclaim the Oscar he should've won for "Up In The Air?" The way things are looking, he could be in a prime position to do more than that.
Even from the very beginning, Jason Reitman's debut feature "Thank You For Smoking" which released in 2005 got a good amount of awards season traction. Adapted from the novel of the same name by Christopher Buckley, it received two Golden Globe nominations which included; Best Motion Picture – Comedy or Musical and Best Performance by an Actor in a Comedy or Musical for Aaron Eckhart. With "Thank You For Smoking" we saw this realistic and simplistic approach that he now is known for. While it did not receive any Oscar nominations, the film's two Golden Globe nominations were deserved and helped to establish Reitman as a new voice to be heard.
While "Thank You For Smoking" grabbed some small attention awards-wise and some decent marks from critics, Reitman really came into his own with his sophomore film "Juno." Starring Ellen Page and Michael Cera, "Juno" fits perfectly into that Jason Reitman mold. With a near perfect screenplay from frequent Reitman collaborator Diablo Cody, Reitman upped his game considerably. Cera and Page have an amazing on-screen chemistry that makes romantic comedies like this so precious. But a romantic comedy set into the mold of a Jason Reitman film is one to take notice on. "Juno" garnered itself three Golden Globe nominations that included Best Motion Picture – Musical or Comedy, Best Screenplay – Motion Picture, and also Best Performance by an Actress in a Comedy or Musical for Ellen Page. On top of its three Golden Globe nominations, "Juno" received two BAFTA nominations that included Best Screenplay – Original for Diablo Cody, which would actually end up winning the award and Best Leading Actress for Ellen Page. On top of its BAFTA nomination and win, Ellen Page was nominated for an Outstanding Performance by a Female Actor in a Leading Role by the Screen Actors Guild.
It was pretty clear that leading up to Oscar nomination day that "Juno" would at least be walking away with a few nominations. Low and behold on nomination morning "Juno" received four of them. But not just any old four nominations. It received four of the biggest nominations a film could receive: Best Actress for Ellen Page, Best Director for Jason Reitman, Best Original Screenplay for Diablo Cody, and ultimately Best Picture. "Juno" eventually walked away with a singular Oscar win for Best Original Screenplay which was rightfully deserved. Diablo Cody did some spectacular work with this project and it truly shows in the characters interactions. At this point in time, Reitman's career was skyrocketing as he made his way towards what many thought would be his crowning moment with the Oscars.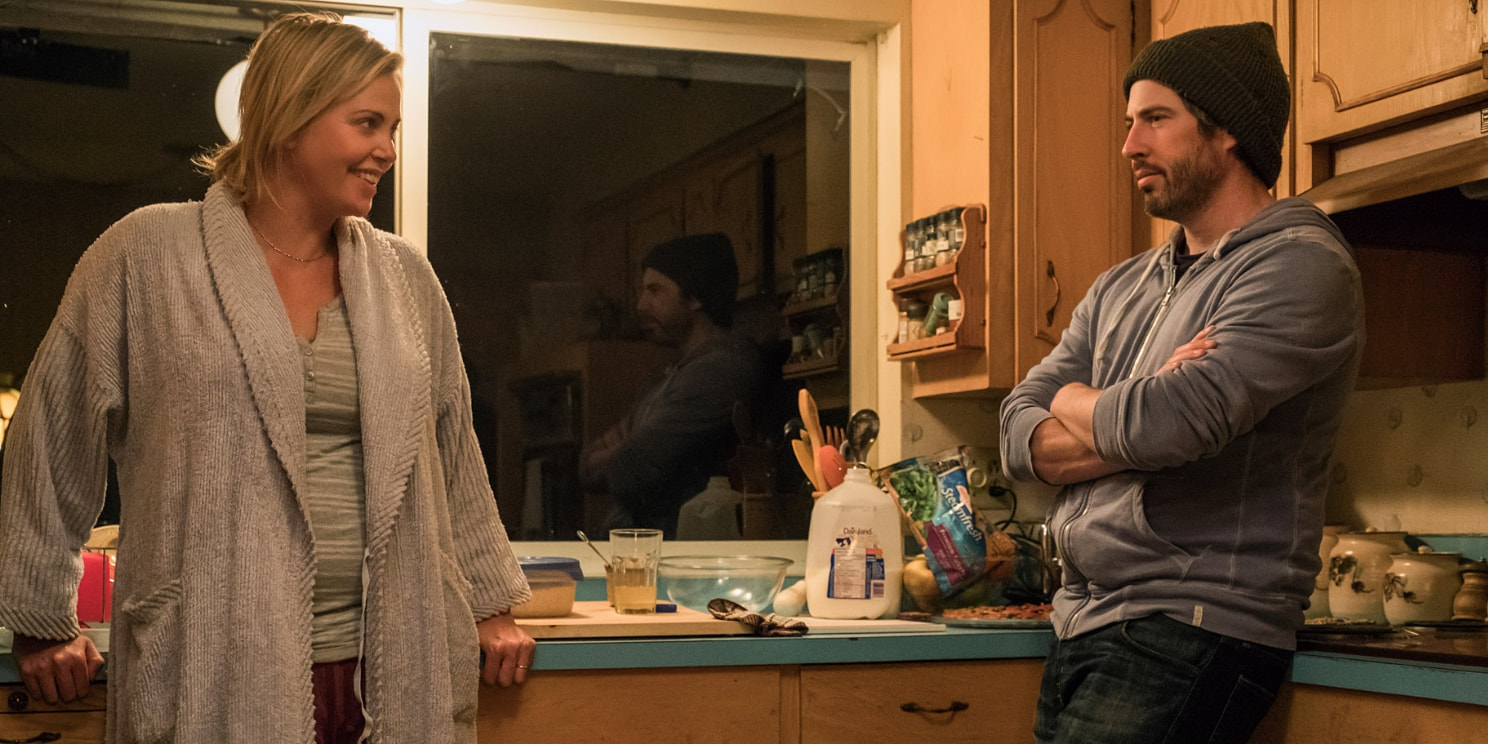 In 2009 Reitman continued on his awards streak with "Up In The Air." It was released to widespread acclaim and saw Jason Reitman at his absolute peak in terms of directing and writing. Much like "Juno," "Up in the Air" had quite the decorated awards season. It received six nominations at both the Golden Globes and the BAFTA Awards. At the Golden Globes it got: Best Motion Picture – Drama, Best Performance by an Actor in a Motion Picture – Drama for George Clooney, Best Performance by an Actress in a Supporting Role in a Motion Picture for BOTH Vera Farmiga and Anna Kendrick, Best Screenplay – Motion Picture for Jason Reitman and Sheldon Turner which is the award that "Up in the Air" actually won, and finally Best Director – Motion Picture for Jason Reitman. At the BAFTA's, "Up In The Air" received these exact same nominations except Reitman was not nominated for Best Director. Instead, the film was nominated for Best Editing for Dana E. Glauberman. The film also got nominations from the Screen Actors Guild for Clooney, Farmiga, and Kendrick each in their respective categories. Once again, throughout awards season, Jason Reitman was in the perfect position to reap Oscar glory.
"Up in the Air" now stands as his most nominated film to date, taking home six nominations from the Academy. The nominations included Best Picture, Best Director for Reitman, Best Adapted Screenplay for Reitman and Sheldon Turner, Best Actor for Clooney, and Best Supporting Actress for both Farmiga and Kendrick. Jason Reitman had such momentum with audiences, critics and with the Academy that when he won every prize on the trail leading up to the Oscars for Best Adapted Screenplay including the Golden Globe, Critics Choice, BAFTA, WGA and USC Scripter (Not to mention a ton of critics prizes), many felt that it was one of the sure things on the night that he would walk away with an Oscar.
But he did not. After a highly publicized dispute with fellow nominee Sheldon Turner, Reitman ultimately lost the Oscar to Jeffrey Fletcher for "Precious." From a statistical standpoint, it remains one of the biggest upset at the Oscars in recent years. His three films following "Up In The Air" marked a downward spiral for Jason Reitman, receiving a grand total of two awards nominations across all three projects, both being at the Golden Globes, and both being acting nominations. One for Charlize Theron in "Young Adult" and one for Kate Winslet in "Labor Day." "Young Adult" and "Labor Day" both got very little love during their respective awards seasons and in the case of "Men, Women, and Children" there was no love at all. Reitman had fallen out of stride with this trio of films and it was difficult to pinpoint why. He remained in his wheelhouse, focusing on his talents but his characters became a bit hollow. They lacked the nuance that we grew so fond of in "Juno" and "Up In The Air" and Reitman was stuck struggling to re-capture the magic he once knew.
But in 2018, it seems like Reitman may have found his footing again. He has two films this year. The first is "Tully", which has already released, starring Charlize Theron, Mackenzie Davis, Ron Livingston, and Mark Duplass. "Tully" has already received some pretty positive reviews and many are already banging the drum for Diablo Cody and Charlize Theron to receive Oscar nominations for their work on the film. For the most part, "Tully" marks a return to form for Jason Reitman as he merges his knack for better than average visuals, empathy for his characters, and eye for quality writing into one package. You can read Matt's full review and listen to our podcast of the film here.
The second film that Reitman has scheduled for release this year is titled "The Front Runner." It's is a biopic about how the presidential campaign of American Senator Gary Hart is derailed after being caught in a scandalous love affair. The film stars Hugh Jackman, Vera Farmiga, Kaitlyn Dever, Ari Graynor, and J.K Simmons. It is being penned by Matt Bai, who also wrote the novel, Jay Carson who is a producer on the Netflix original series "House of Cards", and Reitman himself. "The Front Runner" seems to have all of the pieces in play to be quite the Oscar contender this season. Not only is it a biopic on a topic that The Academy typically tends to gravitate towards but it also could prove to be quite topical considering what is taking place with our own President's scandal involving Stormy Daniels right now. Reitman has already made a well-received film this year so once "The Front Runner" is released the conversation could very well start to tip in his favor, reminding people how much they loved his earlier films and that he was overlooked for that Best Adapted Screenplay Oscar for "Up In The Air." That is of course if the film is good. Reitman is bringing back some frequent collaborators like Vera Farmiga and J.K. Simmons and has Hugh Jackman (Also on the verge at some point of winning his first Oscar) as the lead, which promises to be helpful, however, Reitman is penning the screenplay again. His work on "Thank You For Smoking" and "Up In The Air" as a writer has been praised while his recent writing on films such as "Labor Day" and "Men, Women, and Children" has been criticized. Which version of Jason Reitman the writer we will receive with "The Front Runner" remains to be seen. Should the film prove to be a big hit, it's possible that the Academy could shower the film in awards other than Best Adapted Screenplay including Best Actor, Best Supporting Actress, Best Director and yes, even Best Picture. We don't know for sure, but it is certainly possible and the narrative for Reitman making his awards comeback will certainly be in place, provided he doesn't do anything on the campaign trail to derail his chances like he did with "Up In The Air."
Will Jason Reitman be The Academy's comeback kid in 2018? What do you think of Jason Reitman's Oscar chances this year? What did you think of "Tully"? Are you excited for "The Front Runner" Let us know in the comments section below.
​You can follow Josh and hear more of his thoughts on the Oscars and Film on Twitter at @josh_williams09