By Ryan C. Showers ​​
​
Best Supporting Actress has been a clustered mess this year. This has mostly been due to the fact that the critical favorite, Regina King in "If Beale Street Could Talk," failed to achieve nominations from two of the big precursor groups – Screen Actors Guild and BAFTA. Amy Adams and her six career nominations without a win seemed like the case-closed frontrunner for "Vice" months ago, but it never materialized. Even though she gained a firewall of nominations for the film, associations have been hesitant to make this the role for which she finally wins. After maintaining a consistent buzz all season long, hitting all the necessary precursors (Critics Choice, Golden Globe, SAG, BAFTA, AMPAS), and recently winning the BAFTA, I have decided to predict Rachel Weisz in "The Favourite" to win the Academy Award for Best Supporting Actress.
​You're probably reading this thinking, this is career suicide for someone like me on an awards blog who wants to be accurate in his predictions. But there is no good decision in predicting Best Supporting Actress this year. Most of everyone on American Film Twitter is rooting for King to triumph. But there's a difference between subjectively advocating and objectively predicting. You can do both, but I would advise cognizance to not to conflate the two. In my heart of hearts, I would have struggled to predict King for missing simply the SAG nomination, let alone both the SAG and BAFTA nominations. I just can't feel comfortable in the idea of predicting someone to win who has missed these two crucial rites of passage. These are the two voting blocs where actual Academy members participate, unlike the Golden Globes and Critics Choice, which are mostly beneficial for publicity reasons. It doesn't matter that King won both of the latter groups if neither reflects the views of industry voters who will ultimately pick the Academy Award winners.
The general consensus around Film Twitter's analysis of the SAG awards is, Emily Blunt winning for "A Quiet Place" acts as a placeholder for King, since none of the other Oscar-nominated actresses (Adams, Weisz, or Emma Stone) gained footing and a springboard to further their Oscar campaign. And most people are the harshest on Adams for failing to win the SAG, with the mentality of "if she was going to win the Oscar, she had to win the SAG without King present." That's a fair point, but regardless, it's still a mighty bet to place on King. Had this scenario happened five years ago, I would have called it shameful to predict an actor to win without these two precursors. On top of that, King's film, "If Beale Street Could Talk" is the only film in the Best Supporting Actress race to not have 8 or 10 nominations and to not be nominated for Best Picture. Voters obviously have more passion for "Roma," "Vice," and "The Favourite" than "If Beale Street Could Talk."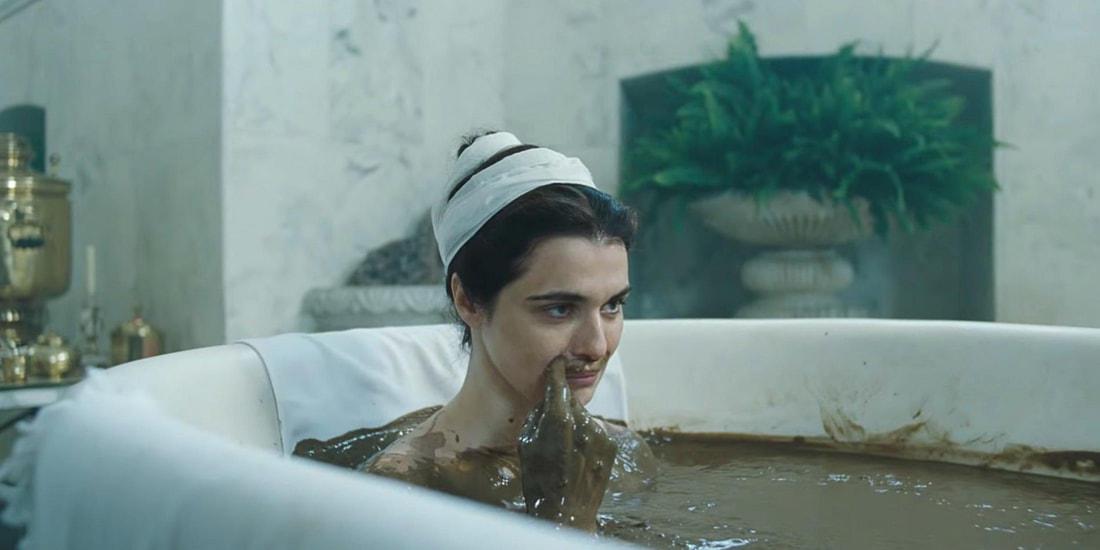 So, alas, I'm predicting Weisz. I may very well be wrong, but I'd rather sink with reason than make such a ballsy, rash prediction in King when I know better because I've been raised to trust the stats. Only once in the 25 years of the organization's existence has the Oscar winner for Best Supporting Actress winner failed to be nominated at SAG. I'm not willing to make that much of a precarious of a bet. Adams would make more sense than Weisz since the former is long overdue and the latter won this category last decade for "The Constant Gardener." But Weisz won the BAFTA, and she could follow in Mark Rylance's 2015 footsteps and win a race with choppy precursor results, on the back of a BAFTA win. Not to mention, one of the central pieces of praise "The Favourite" has in its corner is the collective strength of the three women's performances. "The Favourite" is an actor's movie, so it logically follows that an actor should win for it.
Putting aside the predictive element of my thoughts on Rachel Weisz, I'm going to prop on the hat of advocacy for her, as well. At this point, I would rather see Amy Adams win, because she doesn't have an Oscar, and I don't want to her to turn into the next Glenn Close, scrambling to win on a last try, long after her best work is behind her. But Weisz's sublime portrayal in "The Favourite" is one of the best performances of the year and easily the best in the category. With the exception of Nicole Kidman in "Destroyer," it's my favorite performance and character of 2018. Lady Sarah Churchill is unapologetically feminist, fierce, unflinching, irreverent, and shrewdly wields power in a way that is both selfless and self-centered. Weisz commands most of "The Favourite" with sharp comedy, and yet, there's another layer to her performance that's rooted in deep empathy as her character arc takes place. I've been enjoying Regina King in films since as long as I can remember, and not to take anything away from her strong work in "If Beale Street Could Talk," but I believe Weisz deserves to win. And her BAFTA victory arriving on the eve of when Academy members began to vote could be the last minute momentum she needs to wrap up this chaotic category with grace.
You can follow Ryan and hear more of his thoughts on the Oscars and Film on Twitter at @RyanCShowers