With theaters across the country, and even the world, closed because of the quarantine, theatre can seem completely inaccessible. Broadway theaters closed on March 12 and are currently set to remain closed until at least June 7, and regional theatres have followed suit. While most people are stuck at home, this is the perfect time to explore some of the options for filmed theatre that exist online. While watching a filmed production doesn't exactly recreate the experience of seeing a show in person, filmed theatre is a unique and worthwhile form of its own. Many productions already exist online and countless theatres are making their shows available right now because we're all stuck at home.
Whether you're missing the theater experience or you want to take advantage of this time to learn more about theatre, here are some great sources for filmed productions to watch.
​Netflix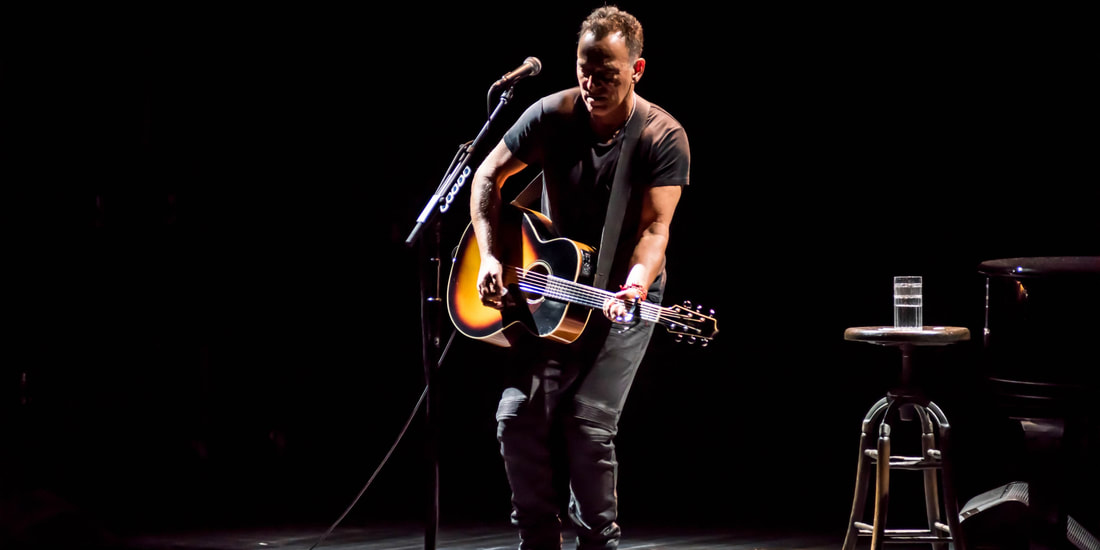 Netflix has a handful of artfully filmed productions which is highly convenient as you likely already have a subscription (or someone else's password). You can choose from Bruce Springsteen's recent one-man show, "Springsteen on Broadway," or Nick Kroll and John Mulaney in "Oh, Hello" which graced Broadway a few years ago. For a musical, you can watch Brian d'Arcy James and Sutton Foster in "Shrek the Musical" from 2013. Best of all, 2019's production of "American Son" was specially filmed for Netflix, and Kerry Washington, Steven Pasquale, and Jeremy Jordan are all fantastic in their roles.
Disney +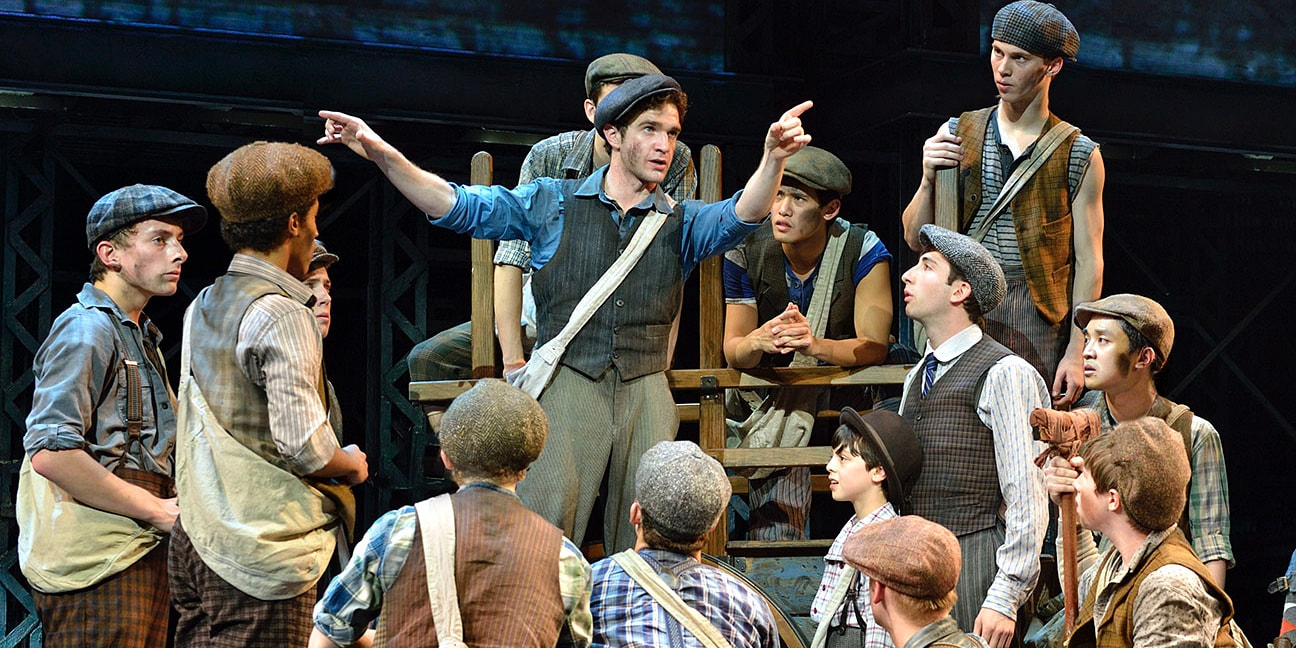 Disney + only has one filmed musical, but it alone earns the streaming service a spot on this list. In 2017, Disney Theatrical gathered much of the original Broadway cast of "Newsies," including Jeremy Jordan and Ben Fankhauser, for a filmed production. You can watch both the Broadway musical and the original movie with Christian Bale on the platform.
Amazon Prime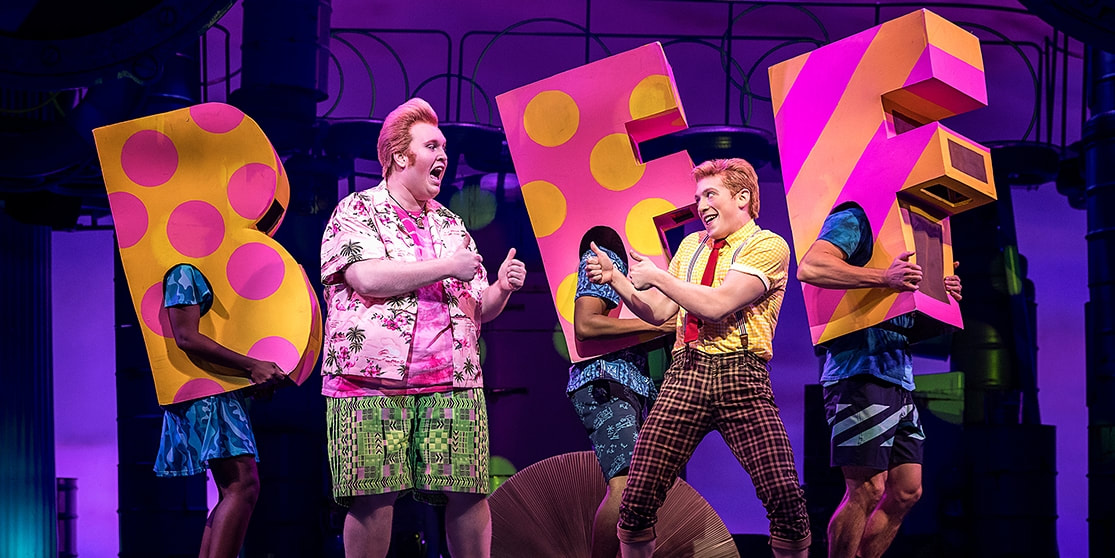 Amazon is starting to amass its own collection of filmed theatre to go along with the many movie musicals it has. It has the 2013 "Live from the Lincoln Center: Rodgers and Hammerstein's Carousel" concert which starred Kelli O'Hara and was hosted by Audra McDonald. More recently, "The SpongeBob Musical: Live on Stage!" was filmed and is available on Amazon.
​BroadwayHD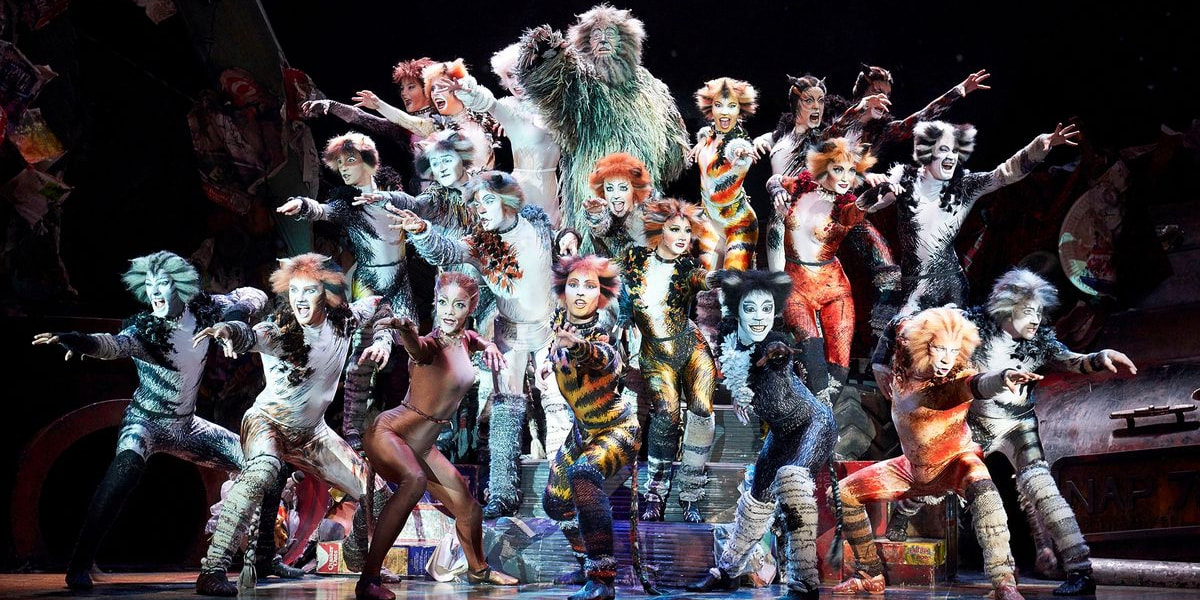 If what's available on the streaming services you might already have isn't enough, BroadwayHD is a treasure trove of filmed theatre content. It has everything from movie musicals to the original filmed production of "Cats". It even has sections for vintage and foreign language theatre. Some highlights include the musicals "She Loves Me," "Kinky Boots," "Miss Saigon," and "Oklahoma" (starring a young Hugh Jackman). For plays, check out "Indecent" or "Long Day's Journey Into Night." You can get a monthly or yearly subscription or do its week-long free trial.
​Great Performances By PBS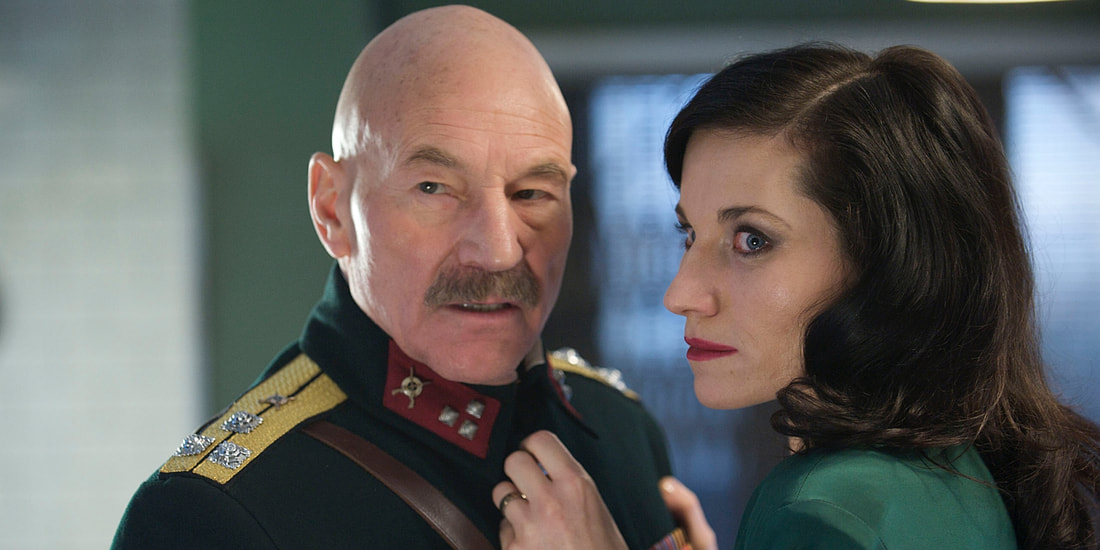 PBS has been sharing filmed theatre since the 1970s with its "Great Performances" series. Now you can watch productions online, though their availability may depend on your location. Among those you can choose from are "Macbeth" with Patrick Stewart, "Red" with Alfred Molina and Alfred Enoch, and the Public Theater's recent "Much Ado About Nothing" with Danielle Brooks.
National Theatre At Home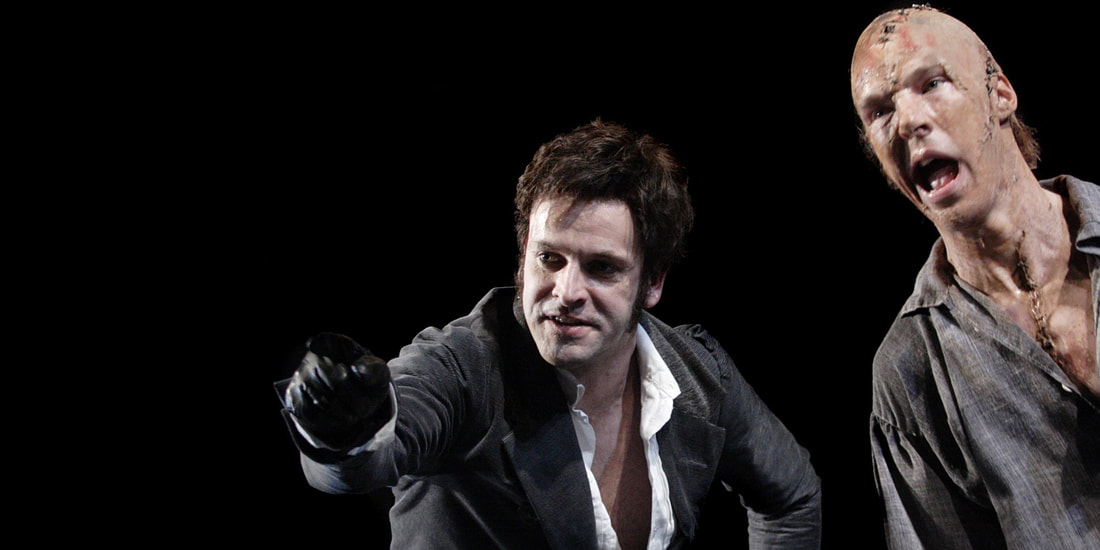 London's National Theatre has been at the forefront of filmed theatre with its National Theatre Live program which you can typically find in cinemas. They have begun a new program during quarantine to re-air some of their broadcasts for viewers at home, one at a time. They currently have their production of "Twelfth Night" available to watch, with "Frankenstein" starring Benedict Cumberbatch and Jonny Lee Miller and "Antony & Cleopatra" with Ralph Fiennes and Sophie Okonedo coming up next.
​The Shows Must Go On!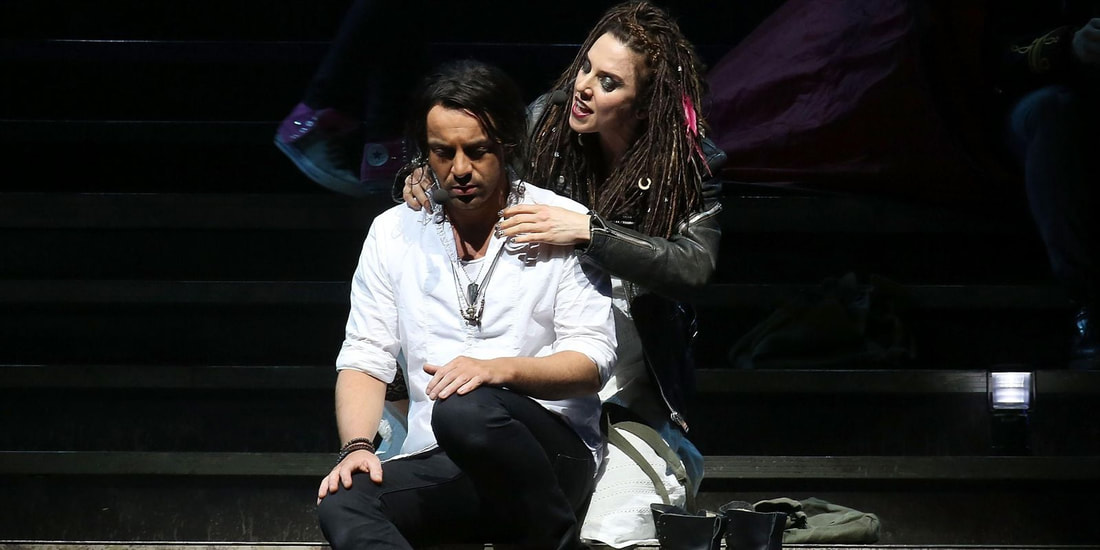 Composer Sir Andrew Lloyd Webber is airing filmed productions of his famous musicals on YouTube, each one being posted on a Friday afternoon and available throughout the weekend. "Joseph and the Amazing Technicolor Dreamcoat," "Jesus Christ Superstar," "Phantom of the Opera," and "Love Never Dies" have all already aired, with more being announced weekly. Webber is also encouraging those watching to donate to charities that help artists that are unemployed as a result of theatre closures. You can find the shows here.
​Local Theaters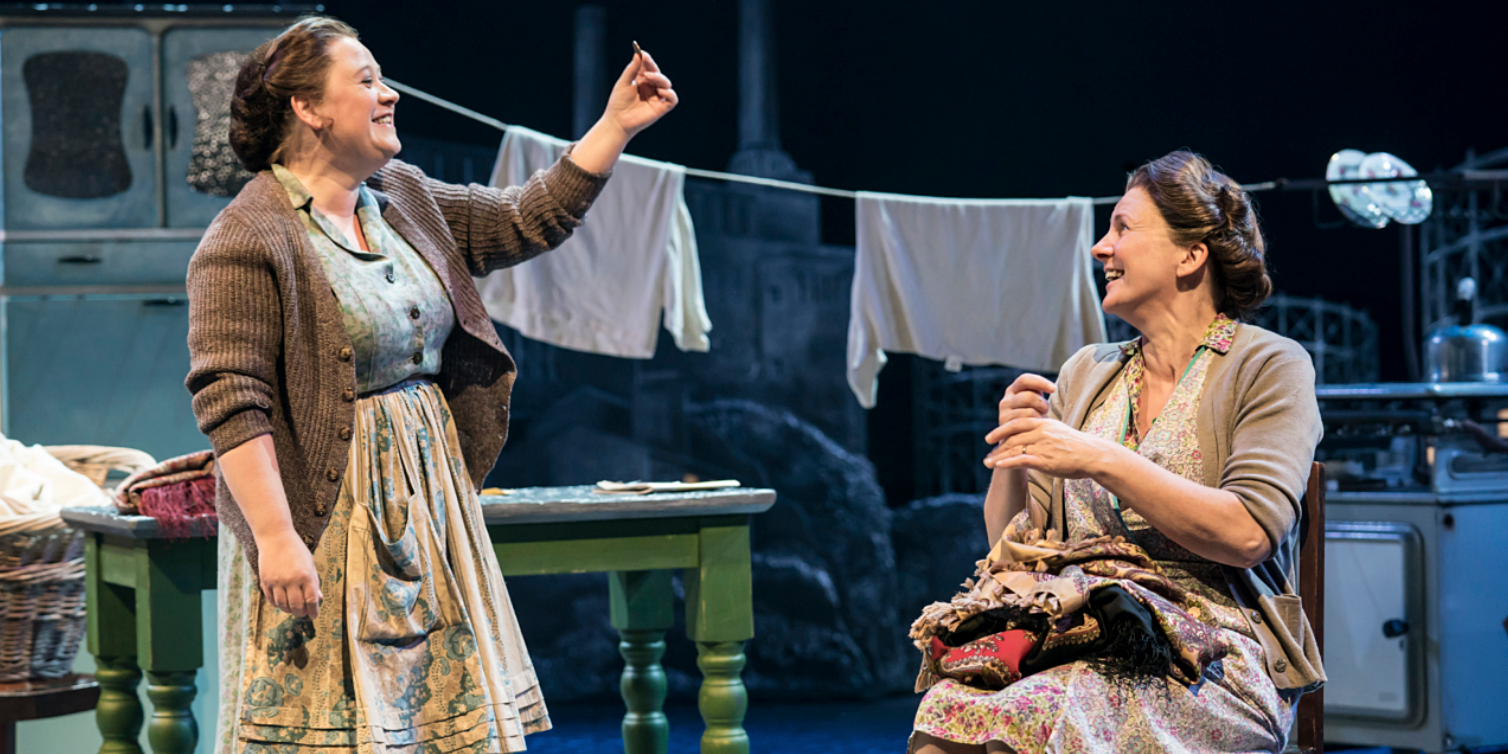 In addition to all the channels above, many smaller theaters are sharing past productions that they captured on film. For example, Burning Coal Theatre in Raleigh, North Carolina has a new series called "Old Flames!" in which they share a video of one of their past productions every weekend. The Chichester Festival Theatre in England has made its 2018 production of "Flowers for Mrs. Harris" available online until May 8. It's worth checking your local theaters to see if they're streaming any filmed content they might have. It's a difficult time for the arts and it would be a nice gesture to donate to a local theater if you can too.

For a further in-depth discussion on filmed theatre, you can listen to the latest Next Best Theatre episode in which we discuss our thoughts on the topic, our first experiences with it, and our favorite productions.
​You can follow Nicole and hear more of her thoughts on Theatre and the Tonys on Twitter at @nicoleackman16