Focus Features has released the trailer for James Gray's "Armageddon Time" starring Anne Hathaway, Jeremy Strong, Anthony Hopkins & Banks Repeta. The film had its world premiere as at the Cannes Film Festival earlier this year, then played this weekend at the Telluride Film Festival and will come next to the at the New York Film Festival before being released in theaters on October 28th.
Plot Synopsis: From acclaimed filmmaker James Gray, ARMAGEDDON TIME is a deeply personal story on the strength of family, the complexity of friendship and the generational pursuit of the American Dream. The film features an all-star cast including Anthony Hopkins, Anne Hathaway and Jeremy Strong.
What do you all think of the trailer? I must say, I liked this movie much more than our writer Amy Smith did when she initially saw and reviewed it for us at the Cannes Film Festival. Maybe it's because I saw so many of my family members in this movie's characters. Perhaps it's because I went through similar childhood experiences as the protagonist of this film does. Or maybe, it's because, unlike so many coming-of-age films, James Gray is willing to tackle some weighty topics in ways other films usually tend to avoid. I was emotionally moved by the trio of star performances from Anne Hathaway, Jeremy Strong, and Anthony Hopkins, while newcomer Banks Repeta also blew me away. If Focus Features plays their cards right, this could wind up as a Best Picture, Best Original Screenplay, and acting Oscar nominee come this awards season. What do you all think, though? Please let us know your thoughts in the comments section below or on our Twitter account.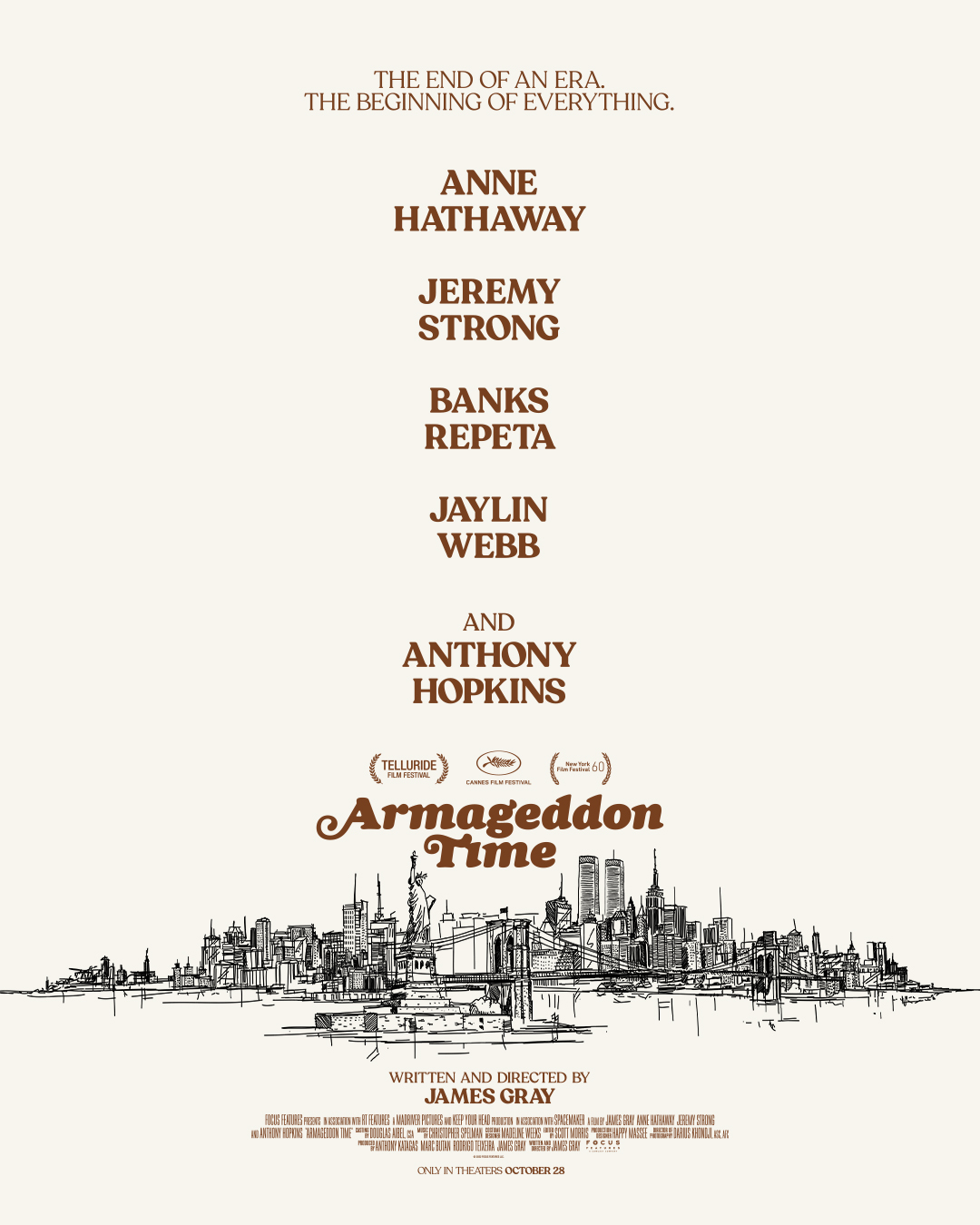 You can follow Matt and hear more of his thoughts on the Oscars and Film on Twitter at @NextBestPicture