"Isle Of Dogs" is a dog lover's dream come true. So many canines, all in one place… granted, that one place happens to be a Japanese garbage-dump called Trash Island, but I digress. After a countrywide decree forces all the dogs into exile on the island, 12-year-old Atari sets off to retrieve his furry pal Spots from the desecrated dump. Along the way, he is joined by a scrappy pack of mongrels to discover not only his canine friend but the future of his entire home. Following the Academy Award-nominated "Fantastic Mr. Fox," Director Wes Anderson's sophomore stop-action effort had its limited release on Friday, March 23rd along with scores of positive reviews (i.e. a current 93% rating on Rotten Tomatoes) and in celebration of this, we're taking a look back at the most beloved cinematic canines in history.
​Old Yeller – "Old Yeller" (1957)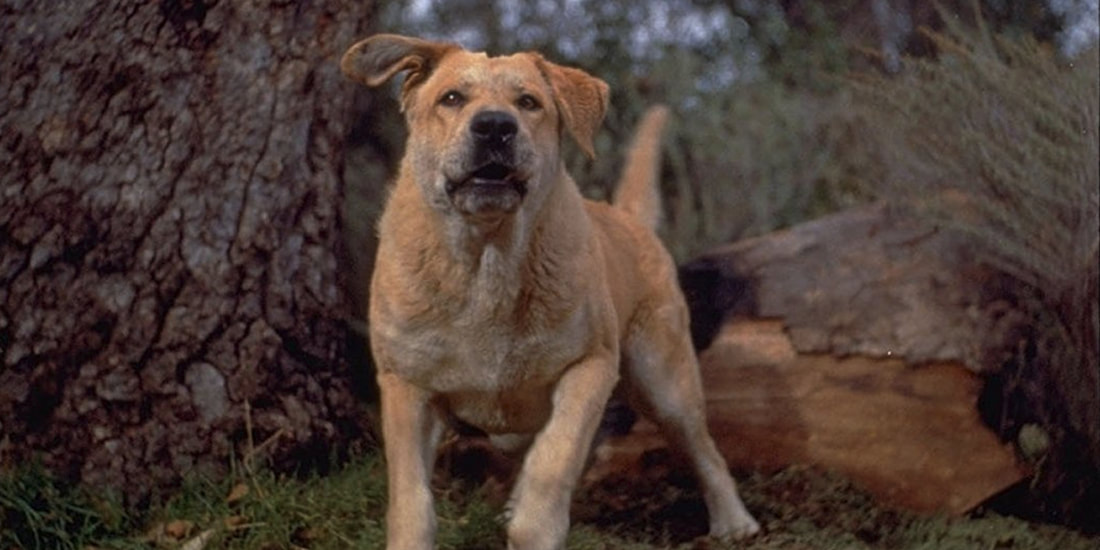 It would be near-sin to leave out man's first best friend, the iconic Golden Retriever named for his human-like howls, Old Yeller. Set in the late 1860s, "Old Yeller" follows the relationship between the Coates family, particularly the eldest son Travis (Tommy Kirk), and their newly found canine. Over the course of its 89-minute runtime, we see a boy become a man, and in the process fall in love with Old Yeller just as much as he does. Old Yeller is a scrappy and loyal companion, transitioning from stealing meat from the Coates' smokehouse to saving both the Coates brothers from wild animal attacks on multiple occasions. When the ultimate enemy becomes something neither Old Yeller nor Travis can fight off, the eldest Coates brother must make a gut-wrenching decision. "Old Yeller" has become a part of American culture, and Spike, the Golden Retriever who played the titular role, will forever live in our hearts.
Tramp – "Lady and the Tramp" (1955)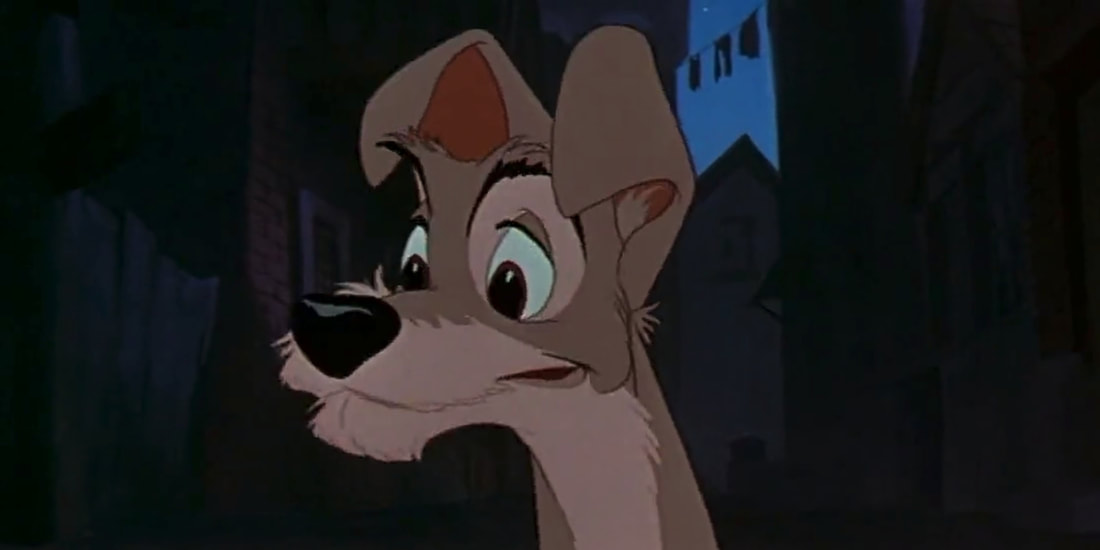 "Footloose and collar-free" is the way Tramp likes to be. The quintessential puppy love tale of Tramp, a clever stray whose got a knack for the ladies, and Lady, a proper Cocker Spaniel with a sheltered and loving middle-class upbringing, "Lady and the Tramp" had to find its way on this list. Tramp, voiced by Larry Roberts, is based on a cynical dog character in Ward Green's short story "Happy Dan, The Whistling Dog." He's street-smart and independent, but he's met his match with the sprightly and sweet Lady. Though Lady (voiced by Barbara Luddy) deserves praise of her own, it's Tramp who undergoes the most character development throughout the film, transitioning from a self-serving philanderer to a selfless family dog with all eyes on Lady. Speaking of, who could ever forget the iconic sequence of Lady and Tramp sharing a plate of spaghetti, only to be interrupted with an accidental kiss at the end of their bite? This is easily one of the best scenes in Disney's history and has made "Lady and the Tramp" an animated classic. ​
Pongo – "101 Dalmatians" (1961)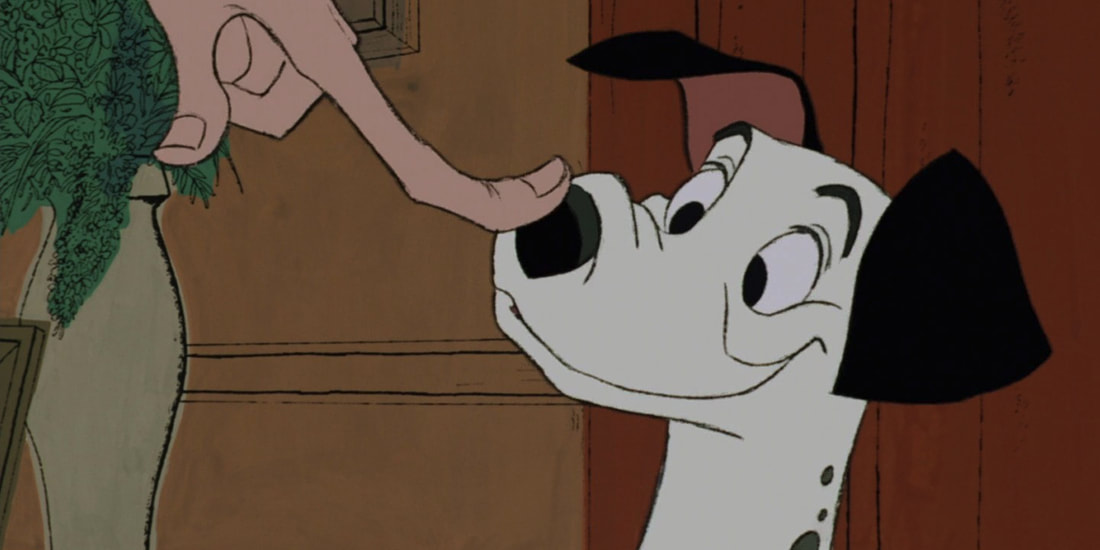 Based on the 1956 Dodie Smith novel entitled "The Hundred and One Dalmatians," Walt Disney's "101 Dalmatians" gifted us with a love for the rarely seen spotted breed, as well as one of the most recreated and portrayed villains of all time, Cruella de Vil. Every child (and adult) in America seethed as she set on a course to create fur coats made entirely from Dalmatian puppies. When de Vil kidnaps the newborns of Dalmatian parents Pongo and Perdita, it's up to them and their determined network of furry friends (aka the "Twilight Bark") to save the pups and take down the villainous clothing designer and her henchmen. Voiced by Rod Taylor, Pongo is the film's narrator and subsequential instigator, both of the relationship between his owner Roger and Perdita's owner Anita, as well as of the puppies' recovery operation. In fact, if Liam Neeson's character in "Taken" was a dog, he would be Pongo (or Cujo, but I'll get to him later). He is steadfast, strong-willed, and focused; Pongo calms Perdita's nerves while doing whatever it takes to bring his family home safe. He's a golden boy of epic proportions, through and through.
Copper – "The Fox and the Hound" (1981)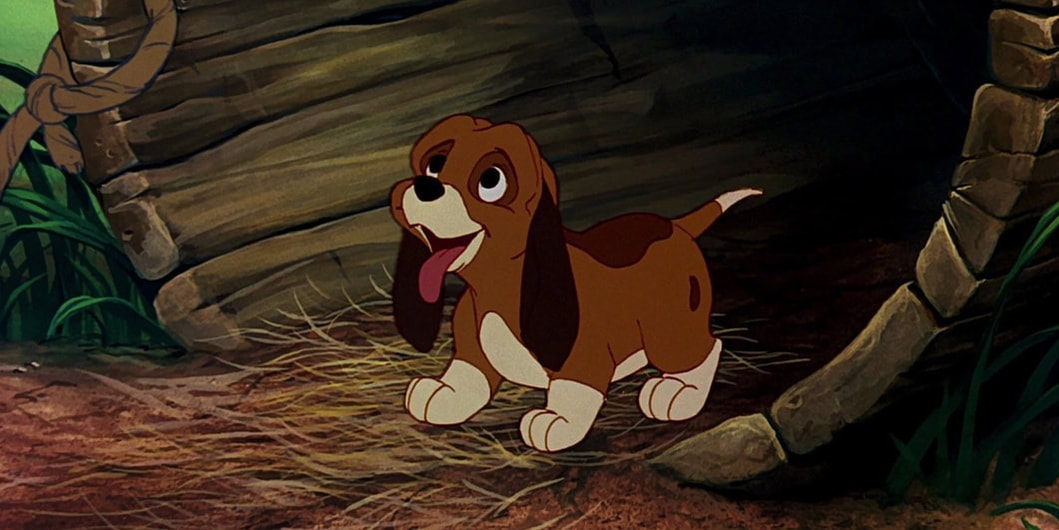 While we've seen plenty of films about man's best friend, few touch on societal expectations in the way Disney's "The Fox and the Hound" does. It may not go down as a revered classic for revolutionary animation or breakthrough storytelling, but it does find its footing as a reflection of nature versus nurture, and how walls are built with age, not from birth. When Tod, an orphaned red fox, is adopted by the widow Tweed, he befriends his next-door neighbor, a coonhound puppy named Copper. They vow to stay "friends forever." However, Copper soon leaves with his owner to train for hunting season, and when he returns, it's clear their friendship cannot be the same. Copper (voiced by Kurt Russel) is now a proper hunting dog while Tod (Mickey Rooney) is a handsome grown fox— and after a tragic accident, Tod becomes Copper's next target. It takes an act of selfless bravery from Tod for Copper to remember his roots and fight off his instinctual habits. Despite their differences, "The Fox and the Hound" proves that at the end of the day, no label is stronger than a brotherly bond. Copper, unlike Pongo or Old Yeller, isn't perfect. He hurts his oldest friend, and for awhile, succumbs to societal pressure of what it means to be a hound dog. But ultimately, Copper finds his way, and its this redemption that wins him a spot on this list. ​
Cujo – "Cujo" (1983)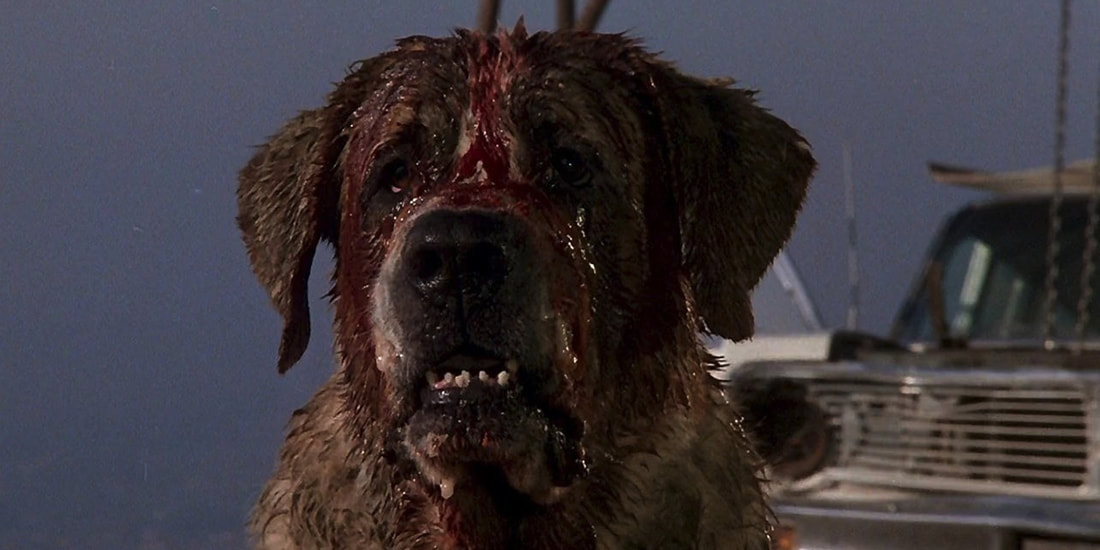 In Stephen King's autobiography "On Writing," he discusses his 1981 psychological horror novel about a rabid dog who terrorizes the small town of Castle Rock, Maine, with the disclaimer that he "barely remembers writing it at all." Unfortunately, for those who have seen the 1983 film adaptation directed by Lewis Teague, we will never forget it. Cujo, an easygoing St. Bernard, gets bit by a bat while on a rabbit chase. Fast-forward several days and he's killing neighbors, trapping a mother and her son in an overheating car, and causing general acts of horrific measure. It's campy and visceral all at once, and Cujo may have you second guessing that upcoming pet adoption. It took multiple St. Bernards to get through production, so there's not one particular canine actor to thank for creating this cult-favorite nightmare. Regardless, the many faces of Cujo played their part well; "Cujo" is man's best friend gone bad, and what a truly terrifying thing that is to see. ​
Balto – "Balto" (1995)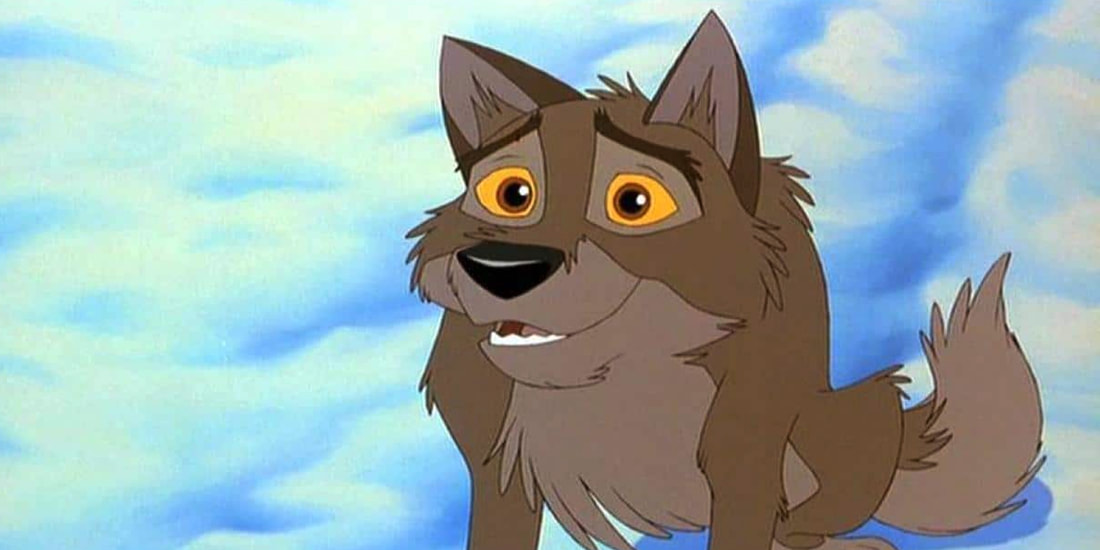 Loosely based on the true story of a Siberian Husky who helped save children from a diphtheria epidemic in 1925 during the "Great Race of Mercy," Universal Pictures' animated film "Balto" finds us in Nome, Alaska. Balto (voiced by Kevin Bacon) is a wolf-dog hybrid, ridiculed by the town Malamutes with few friends other than a couple polar bears and a beautiful red husky named Jenna. When the children fall deathly ill, Balto must come to terms with his true heritage as a wolf if he wants to bring home the cure in time to save them all. While the film is by no means a critical success, Balto himself is a homage to a true act of canine valor. He overcomes the adversities of being different and mistrusted, proving not just to the village, but to himself that he is worthy and entirely capable of being a noble companion.
Chance – "Homeward Bound: The Incredible Journey" (1993)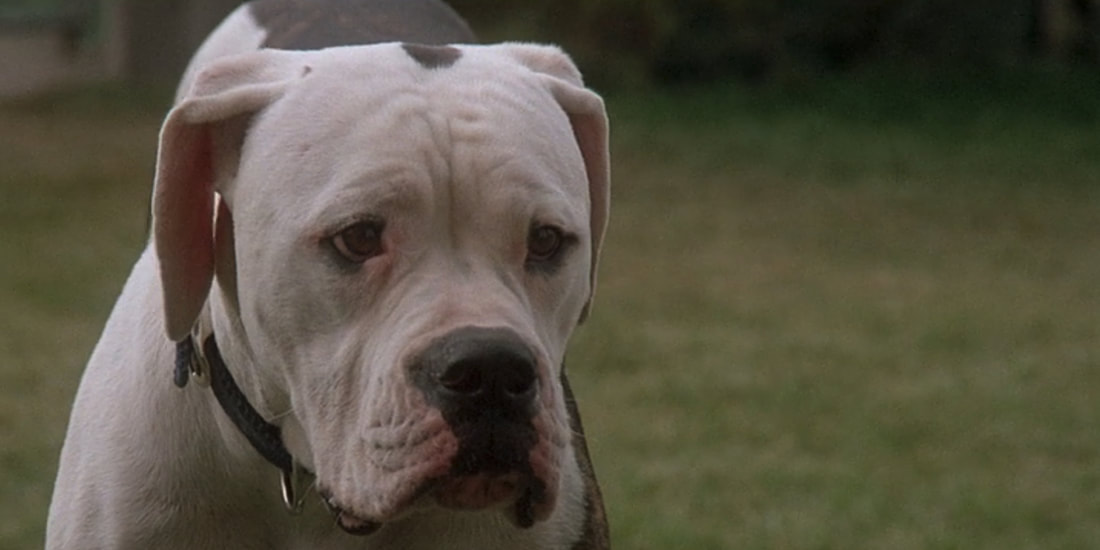 Michael J. Fox may be renowned for his work as Marty McFly in the "Back To The Future" trilogy, but it's his voice-over as Chance, the lovable and disobedient American Bulldog in Disney's live-action "Homeward Bound" that will carry him into canine cinematic history. Chance, along with the wise Golden Retriever Shadow (voiced by Don Ameche) and prissy Himalayan cat Sassy (Sally Fields), embark on an epic adventure to return home after believing they may have been abandoned. Chance is wide-eyed and messy as can be, causes more problems than solutions, and is an overall ruckus; he's also a rescue dog with some deep-seeded trust issues but despite these, Chance has inordinate amounts of love to give. He's a testament to all the shelter pups out there who just want someone who will care, anyone at all. ​
Two Socks – "Dances With Wolves" (1990)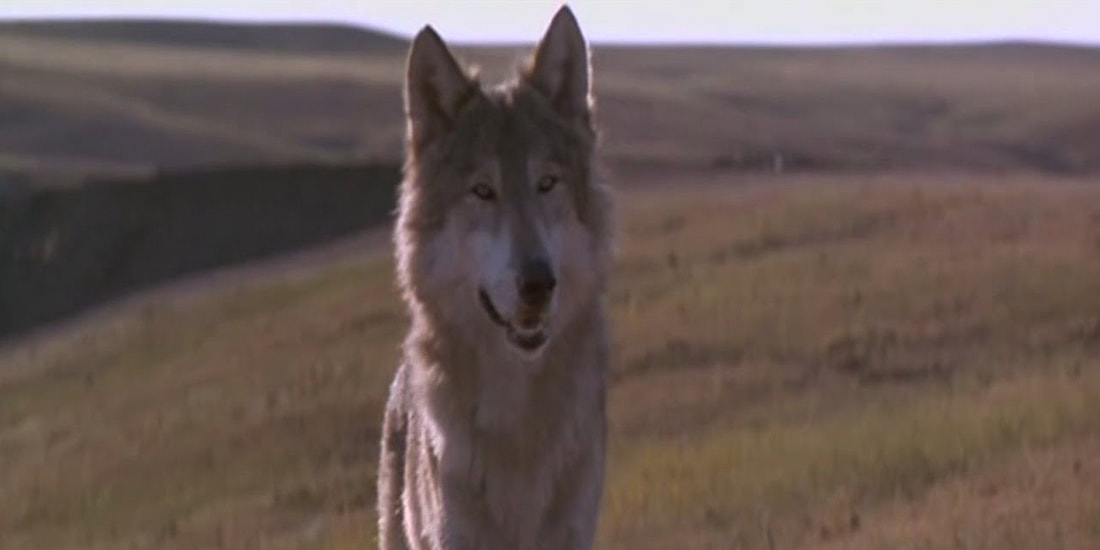 Though seven-time Academy Award-winning film "Dances With Wolves" doesn't revolve around the story of a dog, it might as well. Meant as a historical social commentary on the Native peoples, specifically the Sioux tribe, of the Western frontier in the Civil War era, "Dances With Wolves" sees Kevin Costner as Lieutenant John Dunbar. After witnessing the simplicity of the local tribes' culture, Dunbar joins them and falls in love with one of the tribe, but everything goes awry when Union soldiers discover his empty post. He's renamed "Dances With Wolves" after the tribe sees him playing with a local wolf named Two Socks, and it's this wolf that has found its way on my list. Though not a domesticated canine, Two Socks demonstrates true camaraderie with Dunbar and becomes an integral part of the emotional turmoil felt by the end of "Dances With Wolves." Trusting and friendly, Two Socks is the kind of wolf we'd all pray to encounter if stuck in the wilderness. When Dunbar is arrested for treason, Two Socks is in pursuit, refusing to leave his sight. It only takes two minutes, but the fruitless and unnecessary shooting of Dunbar's wild friend by several belligerent soldiers is disturbing and heartbreaking to watch.
Sam – "I Am Legend" (2007)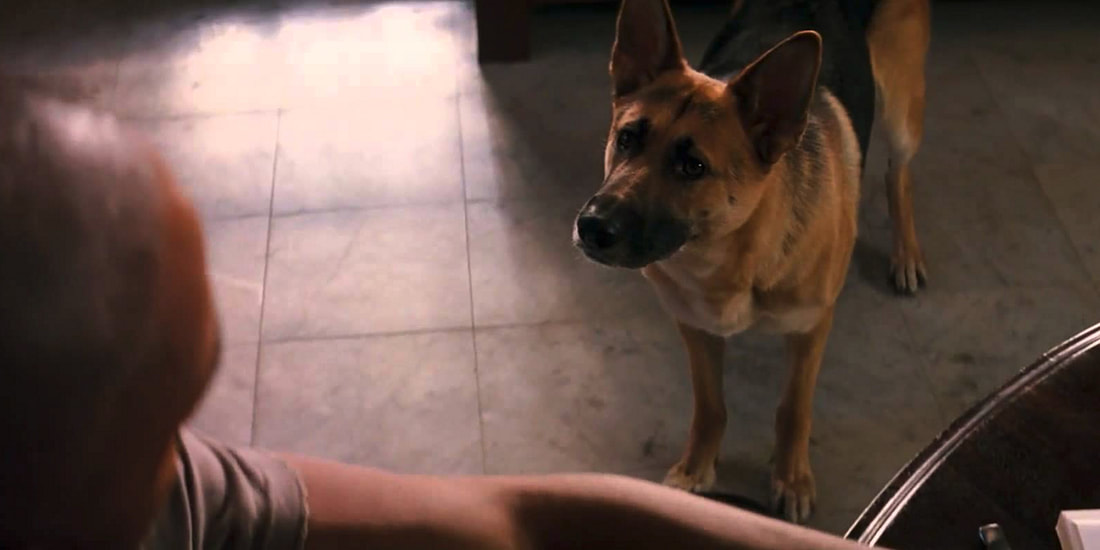 Few scenes in film hit as hard as when Will Smith's Robert Neville has to put down his sole companion in apocalyptic NYC— his German Shepherd, Samantha. Known as "Sam" throughout almost all of Francis Lawrence's "I Am Legend," we're made to think that Neville's dog is a male, and the realization that this whole time he is a she, for some reason hits hard. After a catastrophic disease leaves Neville stranded and alone in the city, apart from the remaining infected, Sam is Neville's only ties to his past life, family, and any hope he may have about finding a cure. Sam, played by 3-year old German Shepherds Abbey and Kona, is there through it all— a constant reminder to keep fighting and surviving. She protects Neville from the infected like she would her own kin, and the realization that Sam isn't making it through "I Am Legend" is more tear-producing than nearly any other cinematic tragedy.
Ultimately, this list could go on forever. Dogs are a beloved part of cinema, and whether animated or real, they'll always be man's best friend (except Cujo). Do you agree with our Top Movie Dogs of all time? Are you planning on seeing "Isle Of Dogs?" Let us know in the comments below.
You can follow Jacey and hear more of her thoughts on the Oscars, Film & Entertainment on Twitter at @jaceyaldredge & on her website AldredgeEntertainment.com