By Matt Neglia
​​Today marks the beginning of the 56th New York Film Festival (NYFF). As my hometown festival, I have a special relationship with this festival. I have gone through many experiences positive experiences while attending the festival, from the people I meet, to the Q&A's I attend, to the countless subway rides through New York City and of course the films which I have seen there. I highly recommend it to anyone within the New York area to attend if they can. While press screenings began a few days ago (and some reviews are already up on the site) I wanted to share with all of you, the Top 10 films we here at Next Best Picture are most looking forward to at this year's festival.
10. "High Life"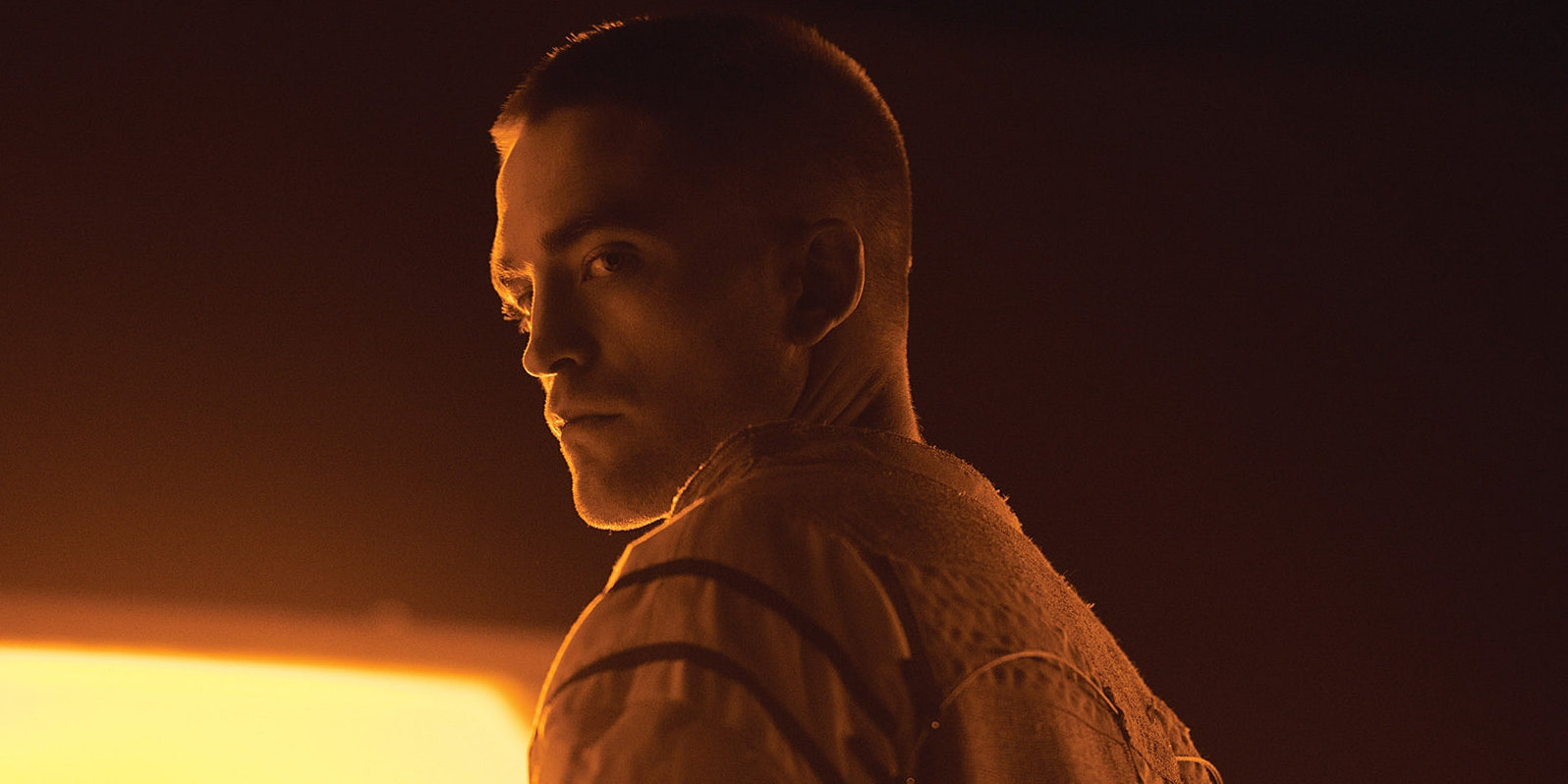 Acclaimed and respected filmmaker Claire Denis's latest film is her first spoken in the English language and had its premiere at the Toronto Film Festival, where many people reportedly walked out of the screening far before the final credits rolled. With such divisive reactions, we are not sure if "High Life" should be higher on this list or if it is where it needs to be. A sci-fi film, set aboard a spacecraft piloted by death row prisoners on a decades-long suicide mission to enter and harness the power of a black hole, "High Life" is said to be highly unconventional, sensual and clearly not for everyone. Either way, we cannot wait to see Claire Denis's latest which stars Robert Pattinson, Juliette Binoche, André Benjamin, and Mia Goth.
9. "The Other Side Of The Wind"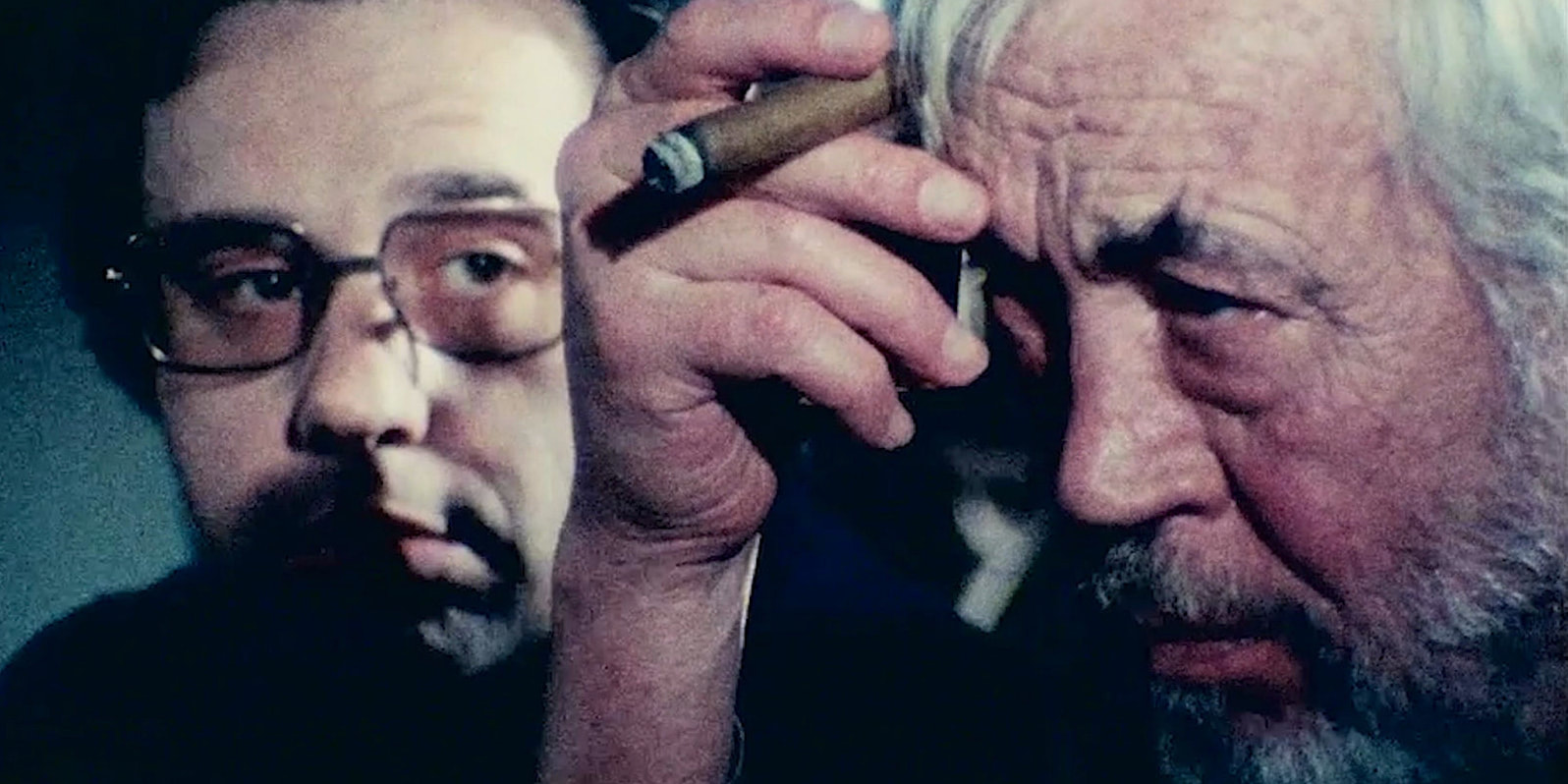 The first of many Netflix films playing at this year's festival, "The Other Side Of The Wind" might be the most unique and most anticipated for film buffs, for it is the final feature by legendary filmmaker Orson Welles, released 33 years after his death. To finish and release the film is an impressive accomplishment itself (So much so, that its own documentary "They'll Love Me When I'm Dead" will be shown at the festival as well). But the very idea of seeing a new piece of work from the man who gave us "Citizen Kane," "The Magnificent Ambersons," "Touch Of Evil," and "Chimes At Midnight" is enough to get us excited no matter the quality of the finished product. Shot is an unconventional mockumentary style in both color and black-and-white, with wild editing and other techniques from the 70's era of filmmaking and performances from John Huston, Bob Random, Peter Bogdanovich, Susan Strasberg and more, "The Other Side Of The Wind" is a cinematic gift that should be seen and cherished.
8. "Wildlife"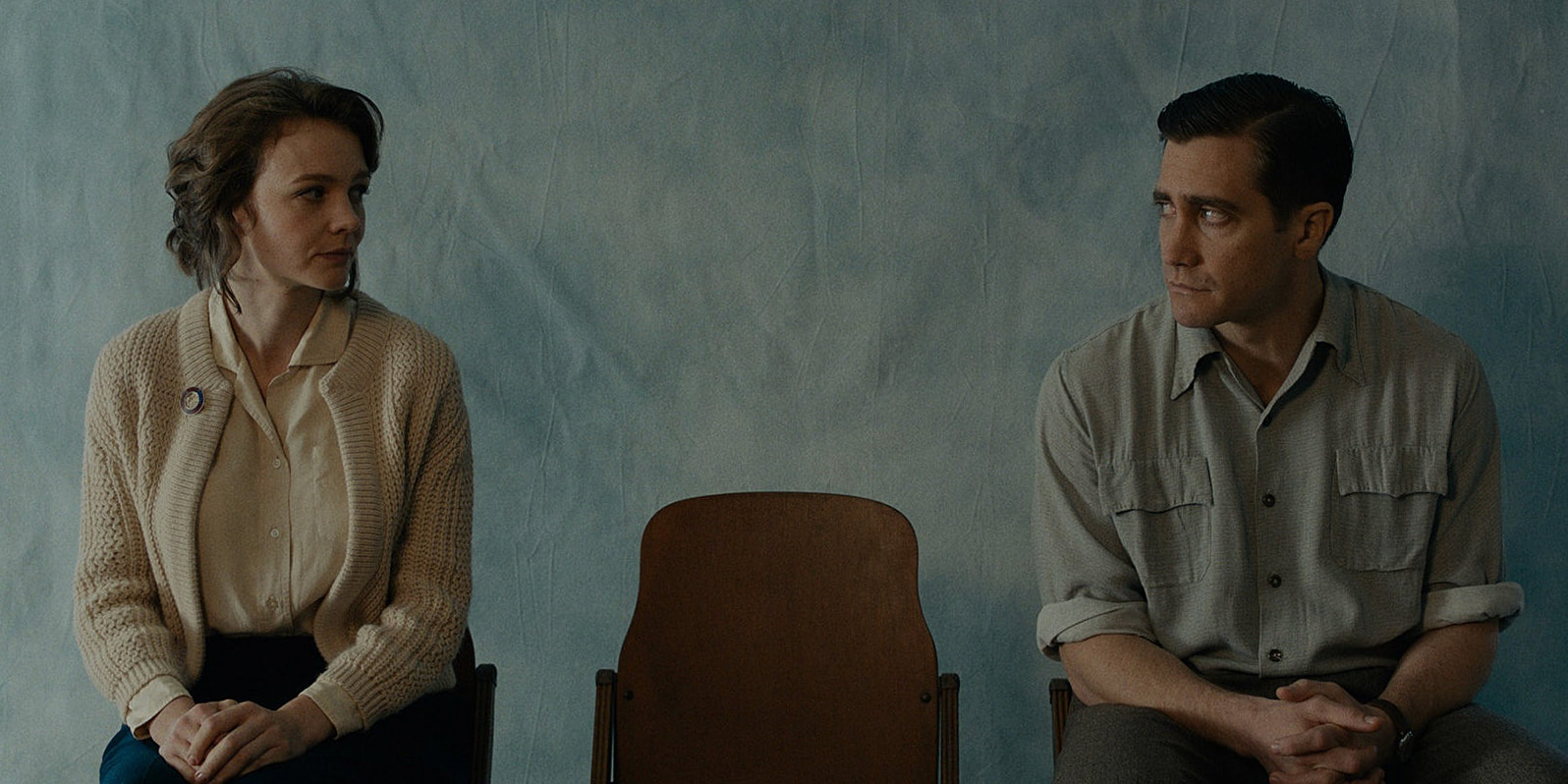 ​Premiering earlier this year at the Sundance Film Festival, Paul Dano's directorial debut, "Wildlife" is an adaptation of Richard Ford's 1990 novel (which he co-wrote with his partner Zoe Kazan). It tells the story of an American family in 1960's Montana who slowly come apart when father and husband Jerry Brinson (Jake Gyllenhaal) loses his job and leaves his family to earn a living putting out wildfires burning in the mountains. Left behind are his wife (Carey Mulligan) and adolescent son (Ed Oxenbould). We see the film told from Oxenbould's perspective, as he watches his mother go through a mixture of emotions and an affair with a new lover in her life (Bill Camp). Calm, impressive and assured, Dano's directorial debut is a great leap forward for the actor into feature filmmaking and contains quite possibly the best performance of Carey Mulligan's career.
7. "The Ballad Of Buster Scruggs"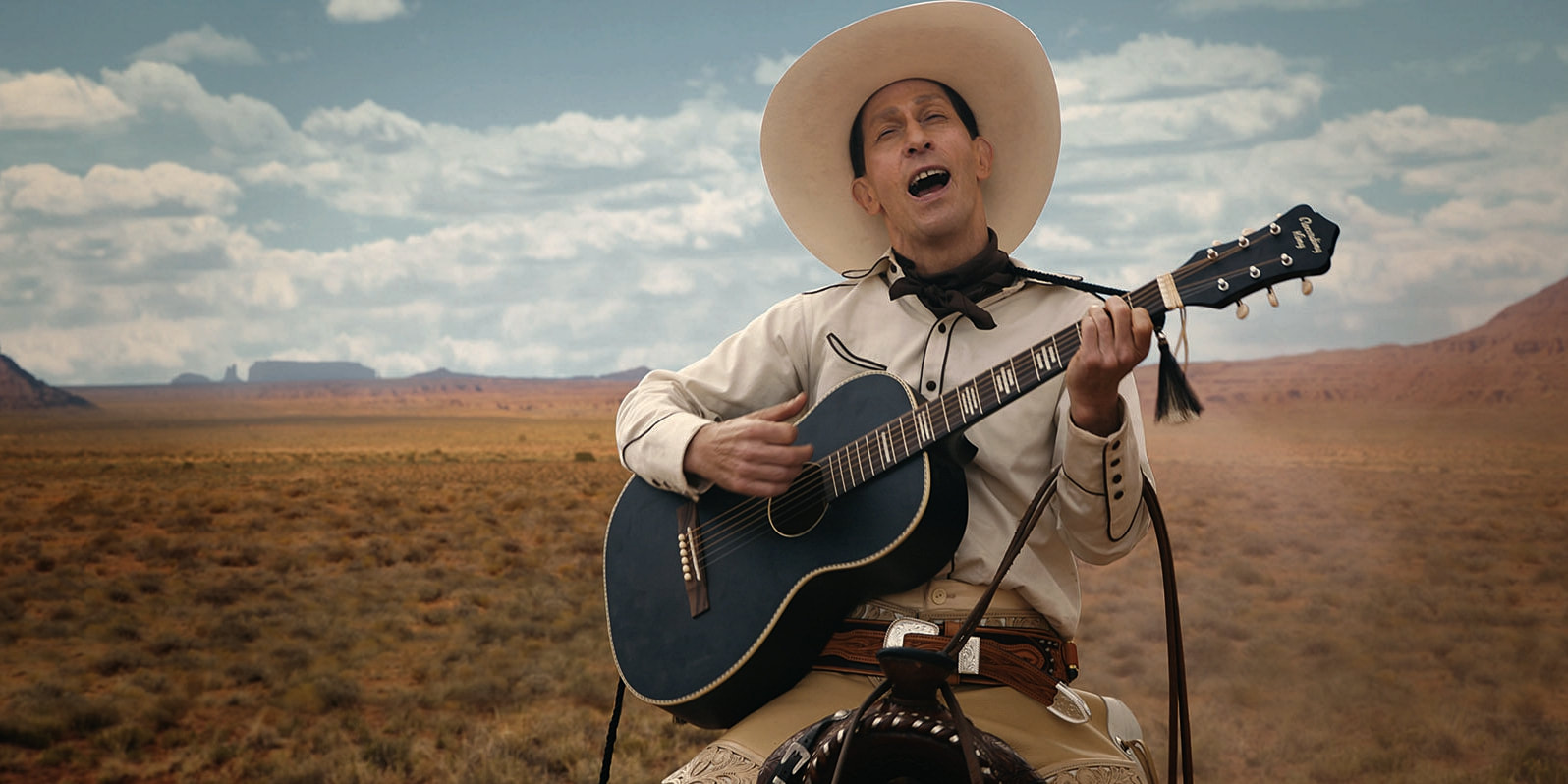 ​It's the Coen Brothers. Need we say more? For the sake of being thorough, we will. Saddling back into the western genre (and this time, with Netflix) this anthology of short films based on a fictional book of "western tales," reunites the brothers with cinematographer Bruno Delbonnel ("Inside Llewyn Davis") and composer Carter Burwell ("True Grit"). Featuring a wide cast of characters with their own stories including Tim Blake Nelson, James Franco, Liam Neeson, Tom Waits, Zoe Kazan, Bill Heck, Tyne Daly, Saul Rubinek, Brendan Gleeson, Chelcie Ross, Jonjo O'Neill and more this hilarious and surprising romp of a film is said to be both entertaining and hyper-violent. We couldn't ask for anything more from the legendary filmmaker duo.
6. "Cold War"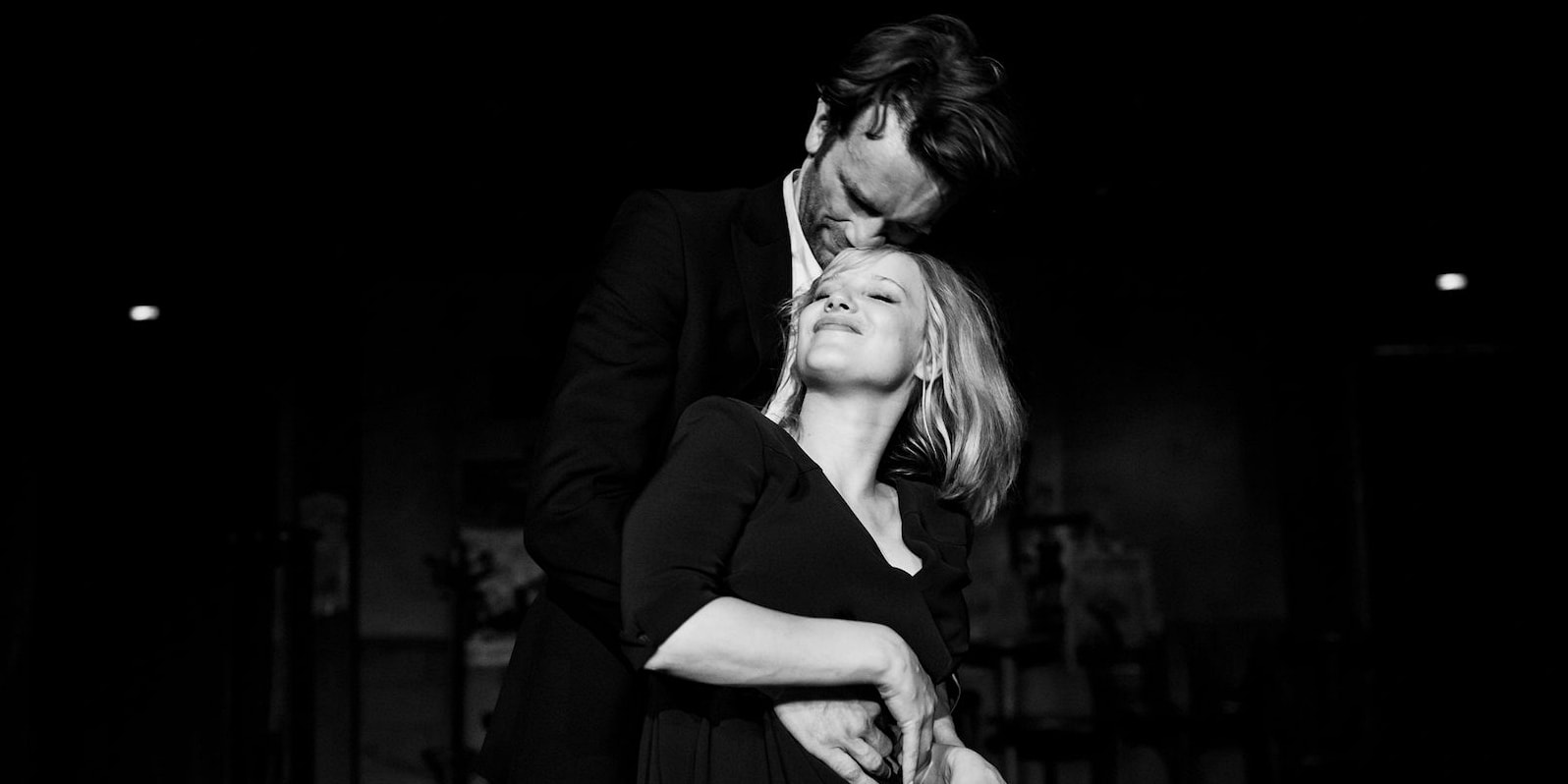 ​Paweł Pawlikowski's latest is a love story spanning decades, set in post World War II Europe with a musical backdrop and shot in stunningly gorgeous black and white (Just like his last film, the Academy Award-winning Foreign Film "Ida"). An unofficial sequel to "La La Land" if Mia and Sebastian decided to stay together, "Cold War" is a beautiful and tragic look at a relationship that two people believe is meant to be but perhaps that is really not the case. Joanna Kulig and Tomasz Kot give soulful and strong performances while the 85-minute runtime ensures that this economical story packs an emotional wallop.
5. "Burning"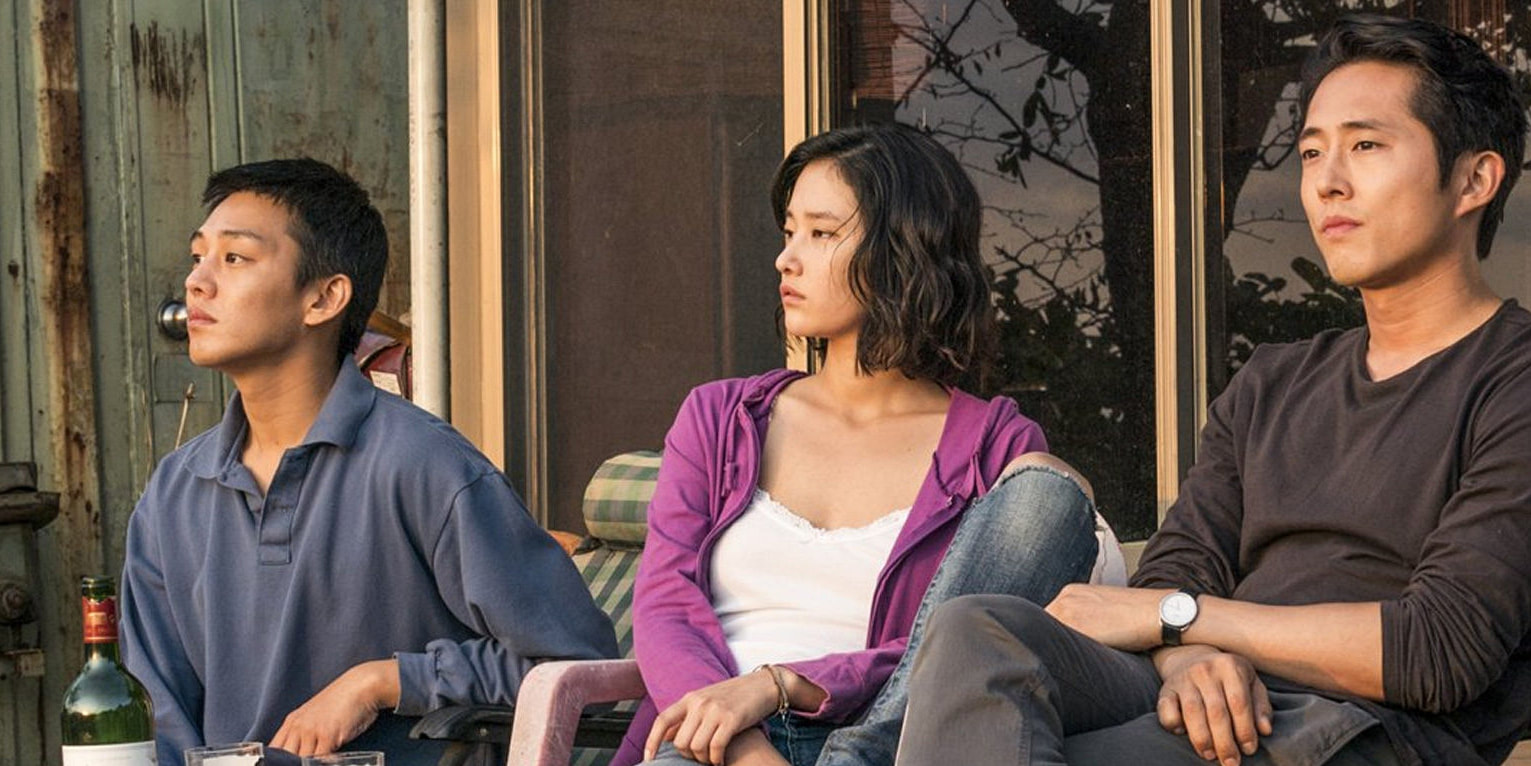 ​A film which will be very hard for viewers to shake off after they have seen it, Lee Chang-dong's "Burning" is a patient, slow-burn thriller that clocks in at 2 and a half hours long. It tells the story of Lee Jong-su, a writer who doesn't know what to write and as it turns out, we the audience are watching him write his own destiny. After falling in love with a childhood friend Shin Hae-mi (Jeon Jong-seo), Jong-su later meets her new friend Ben (Played by "The Walking Dead's" Steven Yeun). Wealthy, charismatic and mysterious enough to the point that both us and Lee Jong-su don't know his true intentions, as the film's runtime ticks away, so too does the simmering tension between the two men, leading to a climactic finale that is both rich, complex and unforgettable.
4. "Shoplifters"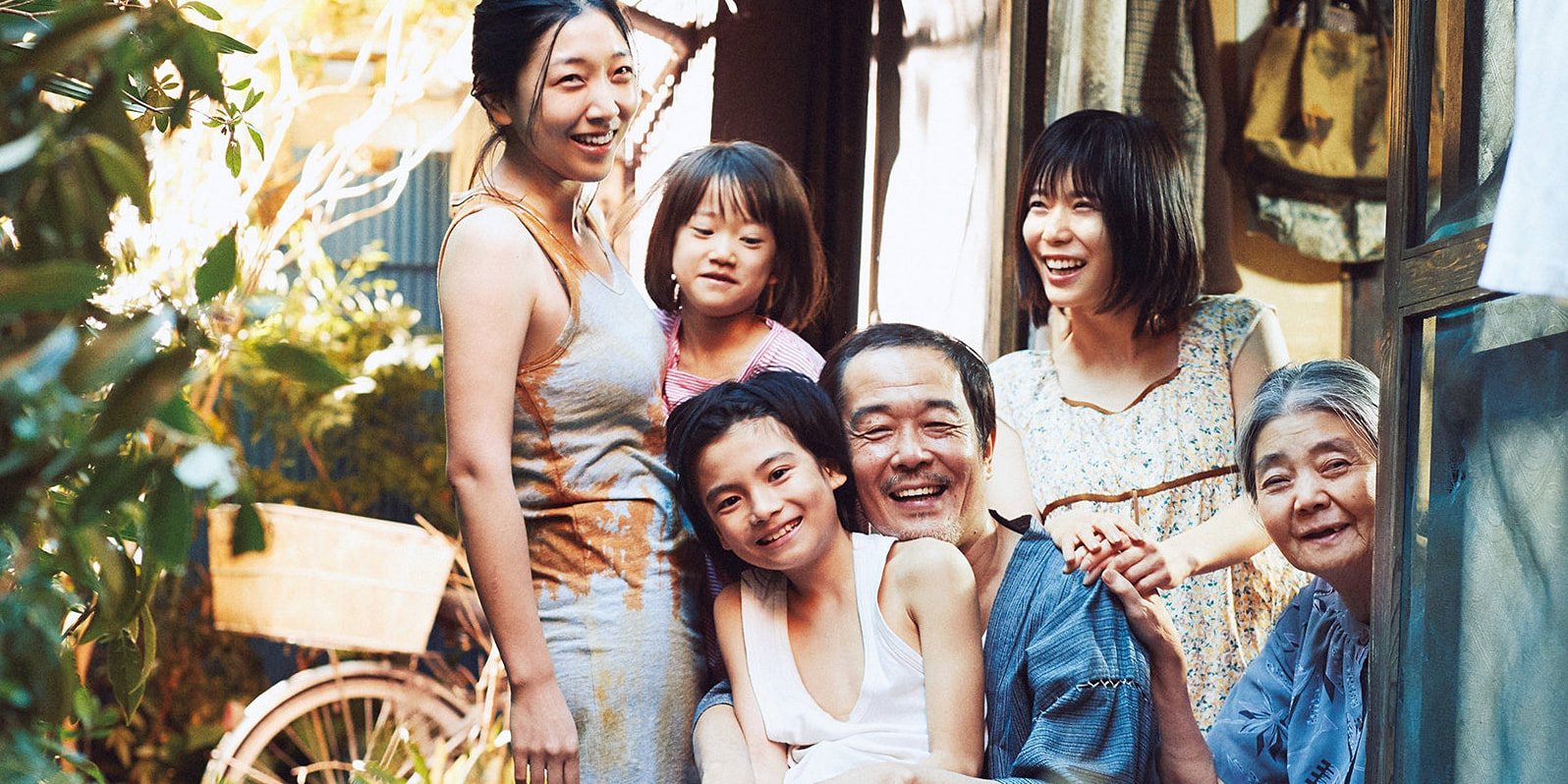 ​The 2018 winner of the Palme d'Or from this year's Cannes Film Festival, "Shoplifters" is the latest film from acclaimed director Hirokazu Kore-eda. It tells the story of an impoverished family living on the margins of Tokyo Japan who steal and swindle in an effort to survive. While their methods may not be the best example of moral behavior, Kore-eda walks a fine line to present the fierce loyalty and devotion the family members have to one another, showing us a brief and unique glimpse into their humanity and way of life, which is far different from our own. Lovely, warm and utterly heartbreaking, "Shoplifters" is not only one of the best foreign language films of the year but it is one of the best films of the year. Period.
3. "If Beale Street Could Talk"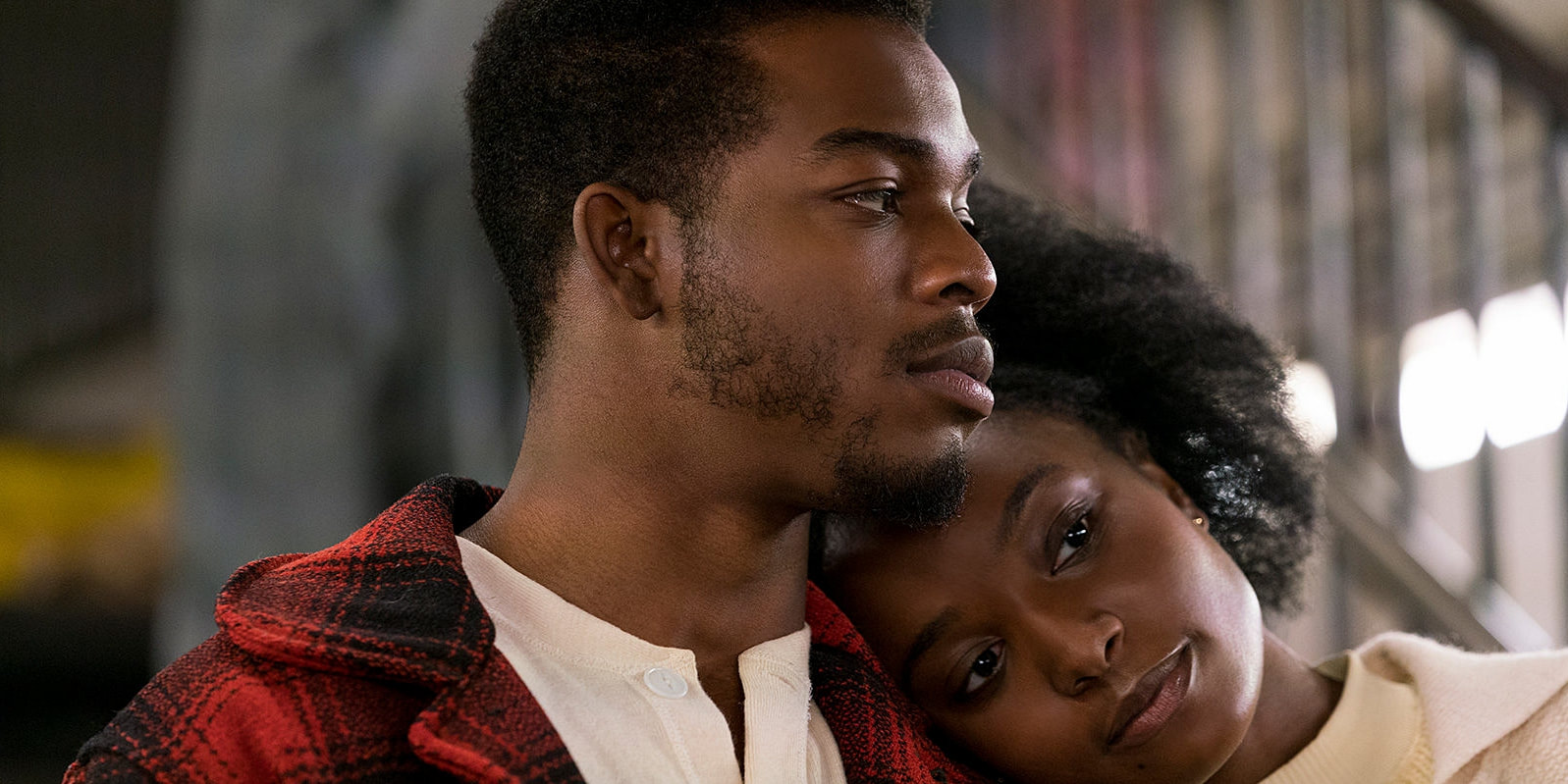 ​Barry Jenkins's first film "Medicine For Melancholy" was released with respectable but very little attention in 2008. Fast forward 8 years later, and he's standing on the Oscar stage winning two Academy Awards for Best Adapted Screenplay and Best Picture for his second film "Moonlight." This has placed some incredibly high expectations on his third feature film "If Beale Street Could Talk." Jenkins though, knocks it out of the park, telling an achingly human story about a black family living in 1970's Harlem NY, who are doing their best to simply live. With a truly gifted ensemble led by KiKi Layne and Stephan James (and featuring a scene-stealing Regina King), this gorgeous film is one that you feel every word spoken, every intimate moment shared, every fear, every desire. Jenkins gives James Baldwin's characters the life they needed to translate over to the big screen and it's very possible his film will once again find its way to the Oscar ceremony again this year.
2. "The Favourite"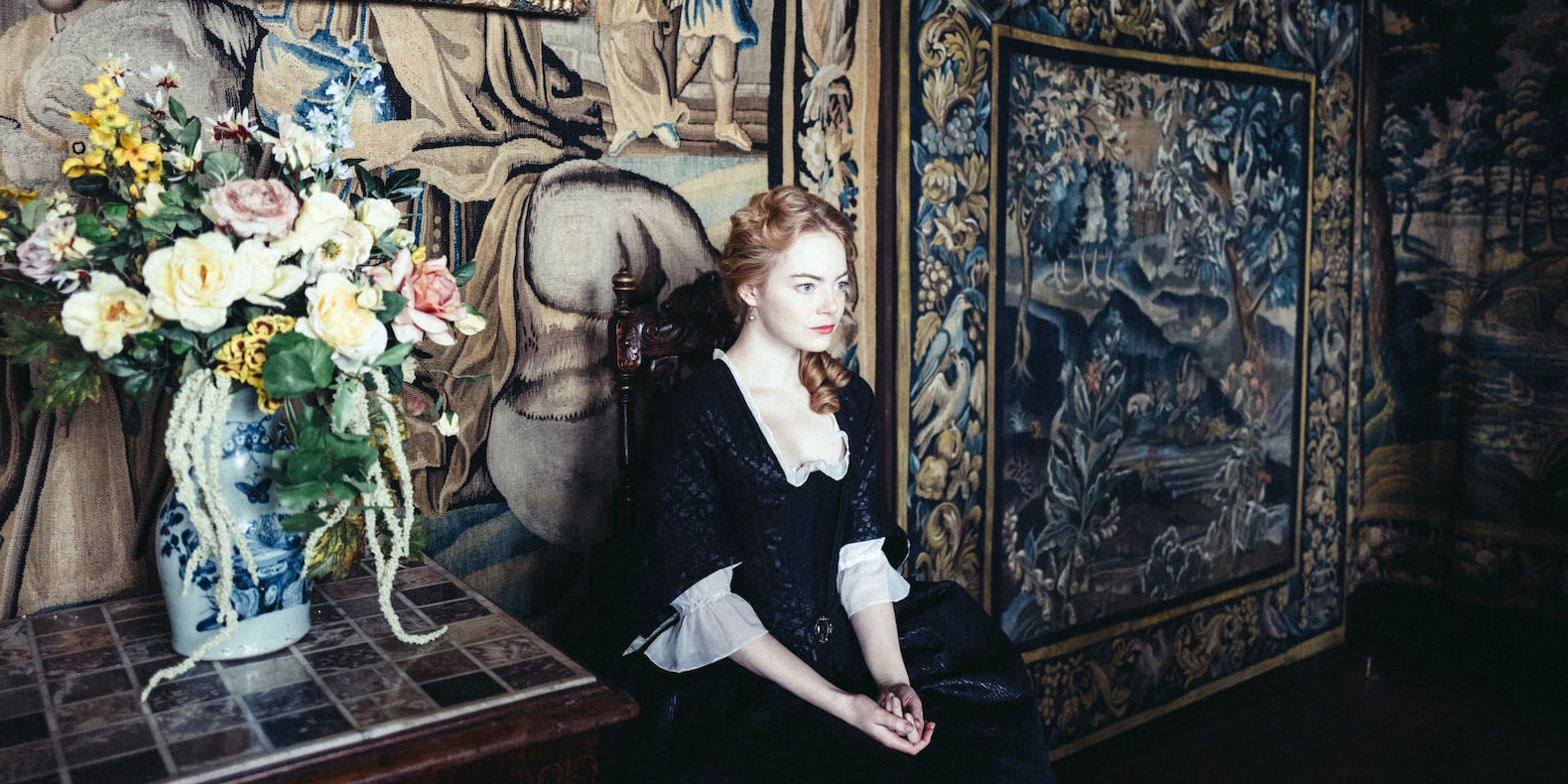 ​Yorgos Lanthimos has been making waves throughout the industry over the past several years. He first came on to most people's radar when his unorthodox and highly disturbing film "Dogtooth" received an Oscar nomination for Best Foreign Language Film. His follow up, was his first English speaking film titled "The Lobster." Hailed by critics, he received his first Oscar nomination (shared with Efthimis Filippou) for Best Original Screenplay. Last year, he continued to wow audiences with the dark and unsettling drama "The Killing Of A Sacred Deer." Now, he's back with what might be his most accessible film yet. A period piece set in the 18th century, featuring Olivia Colman (Soon to be seen on Netflix's "The Crown") as Queen Anne in what is said to be a wild performance from the British Actress. Things get a bit whacky when two other women (played by Emma Stone and Rachel Weisz) jockey to be the queen's favourite. Receiving some of the best reviews of his career so far and with a marvelous technical display, "The Favourite," which is opening NYFF, might be the favorite of the festival.
1. "Roma"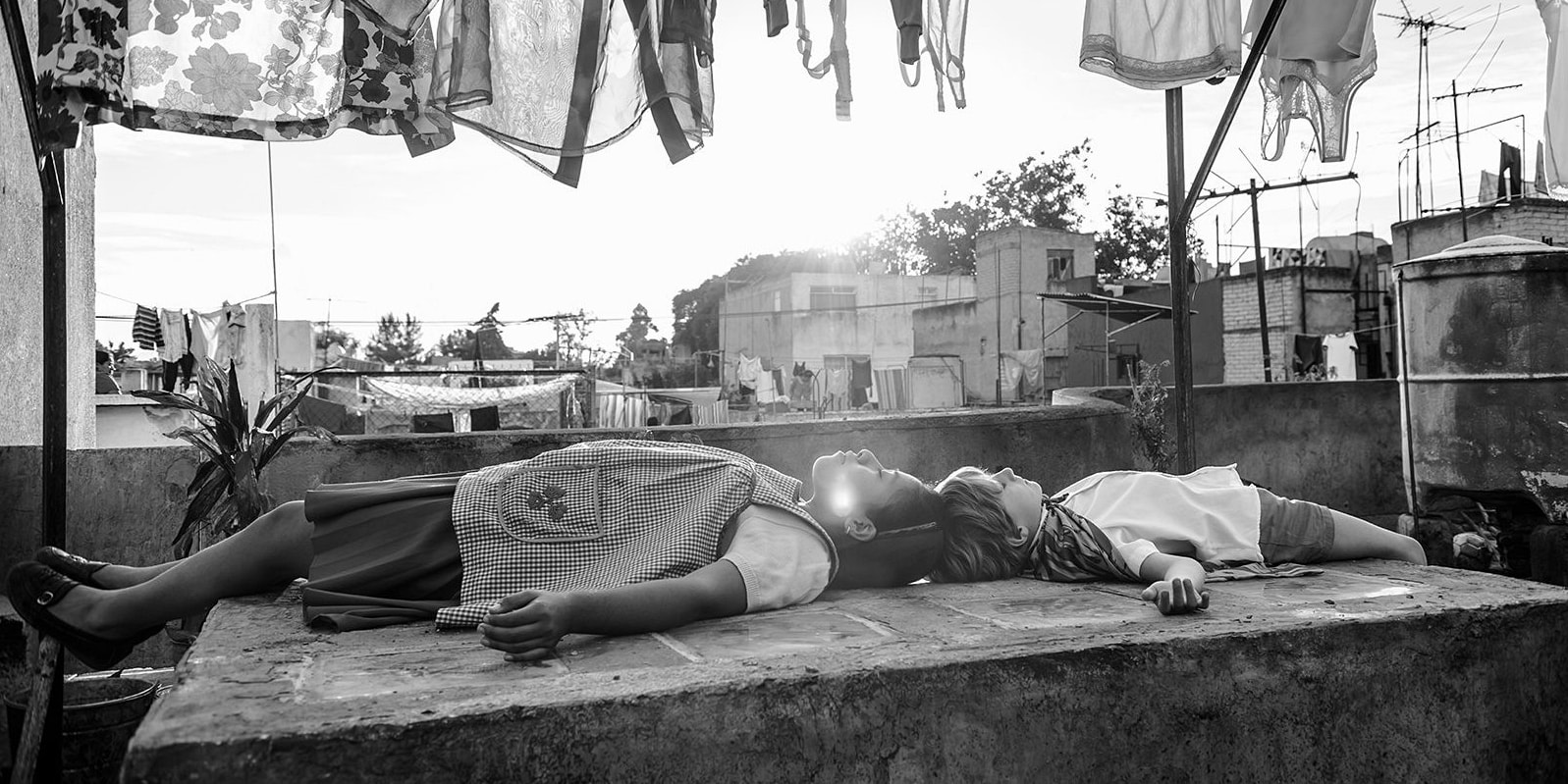 ​Alfonso Cuaron's latest film has been hailed as a masterpiece and his greatest cinematic achievement yet. Not too shabby considering he's the one who also directed "Gravity" (Which he won an Oscar for) and "Children Of Men." His latest film takes place in 1970's Mexico, is part autobiographical and focuses on a family unit trying to stay together during tumultuous times. First-time actress Yalitza Aparicio is said to give one of the year's best performances along with Marina de Tavira. The cinematography looks absolutely breathtaking and there has been much discussed in terms of the film's dynamic sound work and how it will play in a theater. Despite it being a Netflix film, this is one cinematic experience that should be watched on the largest screen possible. "Roma" will be the centerpiece film for this year's New York Film Festival and has already started its awards season campaign run after being selected as Mexico's entry into the Best Foreign Language Film race and winning the covenanted Golden Lion at this year's Venice Film Festival.
While there are many other titles also premiering at the festival which we are looking forward to ("At Eternity's Gate," "Border," "Happy As Lazzaro," "La Flor" & "Long Day's Journey Into Night") these are the top 10 films we are most excited to see and here more about. Here is a list of films which we will be seeing at this year's festival (Already posted reviews are highlighted in yellow)…
3 Faces
Ash Is The Purest White
At Eternity's Gate
The Ballad Of Buster Scruggs
Border
Burning
Cold War
The Favourite
Happy As Lazzaro
Her Smell
​High Life
If Beale Street Could Talk
Long Day's Journey Into Night
Non-Fiction
The Other Side Of The Wind
Private Life
Roma
Shoplifters
Wildlife
NYFF revealed that the "secret screening" will be held on October 7th and they will be dropping hints in the days to come as to what it might be. Their first hint was NYFF33. We figured, NYFF33 took place in 1995 which would be the mid 90's…hence we believe the secret screening will be A24's "Mid90s" which is the directorial debut of Jonah Hill. More to come on that. In the meantime, if you happen to be in the NY area during the festival, feel free to message me on Twitter and let me know. I hope everyone enjoys this year's NYFF.
You can follow Matt and hear more of his thoughts on the Oscars and Film on Twitter at @NextBestPicture