This year's Sundance Film Festival was a significant improvement from last year (my first time) for me. I nearly doubled my movie count from 25 to 41. I met so many friends and colleagues who I have been dying to meet for years. I knew my way around better and I knew what to do and what not to do to ensure that I was nowhere near as stressed as I was last year. Now, make no mistake about it…if your plan is to see loads of movies every day including midnight screenings, your sleep is certainly going to take a hit. Despite the lack of sleep and getting sick on the last day of the festival, I have absolutely zero regrets and can honestly say I saw some very tremendous films that I cannot wait for you all to see. It's a very special film festival that celebrates cinema from all walks of life in its purest form: independent filmmaking. Some of the year's best films get their start at Sundance and this year was probably no different. I am happy to share some of those with you all today.
Here are my Top 10 films from the 2019 Sundance Film Festival.
10. The Nightingale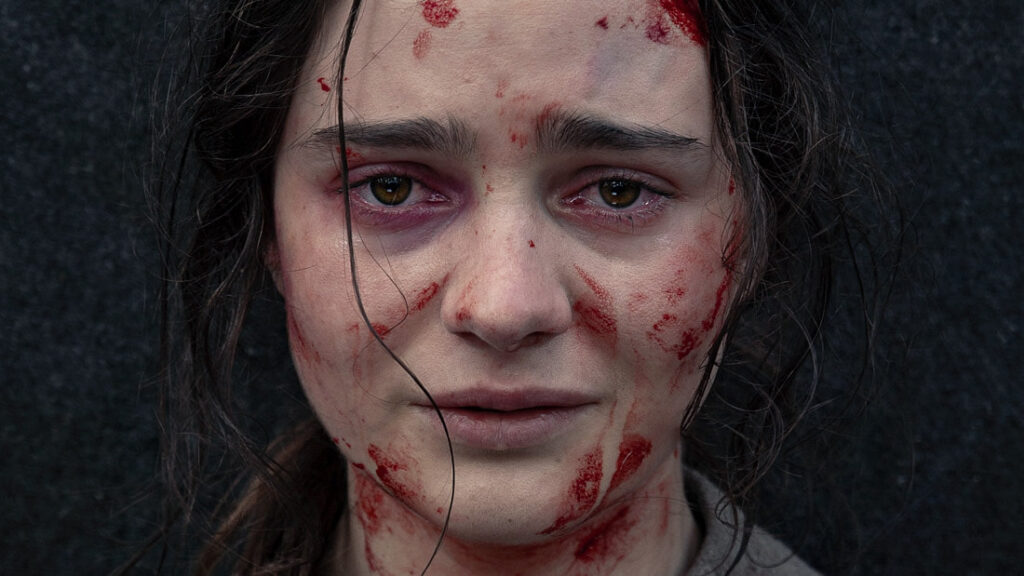 Jennifer Kent's followup to her 2015 hit horror film "The Babadook" shocked and appalled audiences at this year's festival for a different kind of horror. Trading in the genre jumpscares for unimaginable pain and suffering inflicted upon Aisling Franciosi's character Clare, the beyond brutal period film (maybe the most brutal film that's ever played at Sundance) prompted a ton of walkouts and even had one audience member asking for medical attention a few minutes in (They are ok by the way). While this won't be everyone's cup of tea, I think the themes that Kent is exploring in terms of man's barbarity and dominance imposed onto those who are different than him (played with outright disgust by Sam Claflin in what is arguably his best performance), it's the most unflinching, realistic and harrowing film of its kind since Steve McQueen's "12 Years A Slave." This may not be the kind of cinema that entertains but for those who don't understand Australia's violent past and how that violence has continued till this day, "The Nightingale" serves as a blunt reminder of what we're truly capable of.
IFC Films has acquired distribution for the film which is expected to land sometime this summer.
9. Apollo 11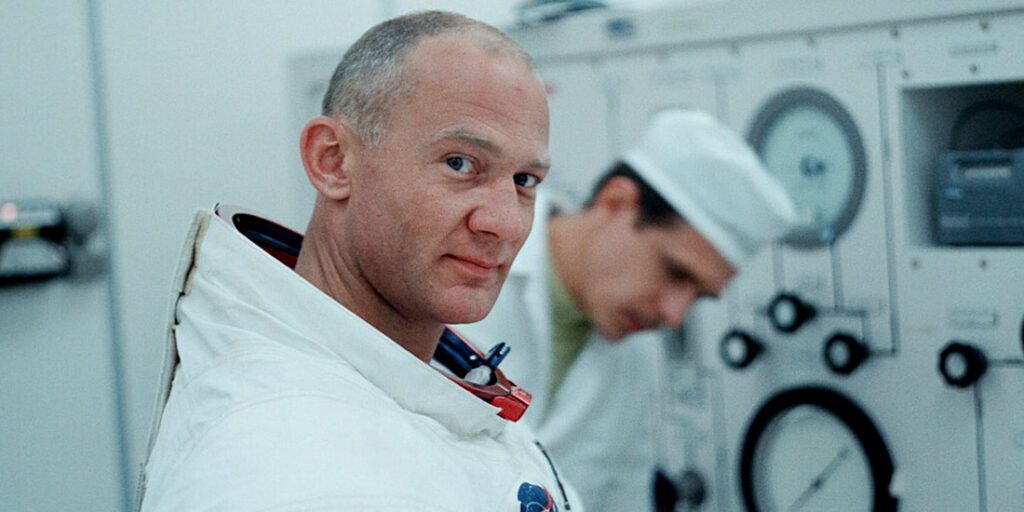 How in the world was this shot 50 years ago? The images from "Apollo 11" are absolutely staggering in their breathtaking majesty and work perfectly as a companion piece to Damien Chazelle's narrative dramatization "First Man." With no talking heads, no voiceover narration and only the before mentioned images and over 18,000 hours of edited down mission control audio to guide us, "Apollo 11" is as immersive as cinema gets. The highest compliment I could pay to the filmmakers is how much I felt like I was truly in space or in the NASA control room, watching as every new development for the Apollo 11 Moon landing took place. With brisk editing and a pulse-pounding score by Matt Morton to help dramatize an event that we all know the outcome to, "Apollo 11" truly deserves to be seen on the biggest IMAX screen possible when it comes to a theater near you.
NEON has acquired distribution for the film. A release date has not been announced as of yet.
8. Blinded By The Light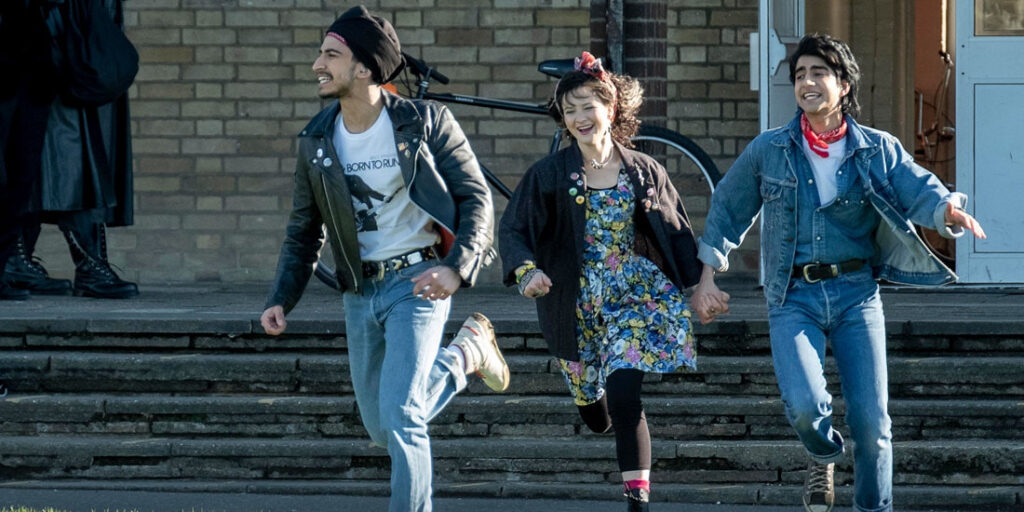 What's one thing we all have in common? It's that no matter who you are, or where you come from, we are all connected by music. Maybe we don't like the same music but there is a universality to Bruce Springsteen's music which has resonated with millions of people for decades. One such fan is Javed (played by newcomer Viveik Kalra), who comes from a Pakistani immigrant family, living in Luton in 1987. Facing societal expectations from his father (played very well by Kulvinder Ghir) and having difficulty finding his place in the world, Javed finds solace in the Boss's lyrics and the result is a (sort of) musical that is guaranteed to put a smile on your face the same way another unexpected musical Sundance hit did a few years ago ("Sing Street").
New Line Cinema has acquired distribution for the film. A release date has not been announced as of yet.
7. Little Monsters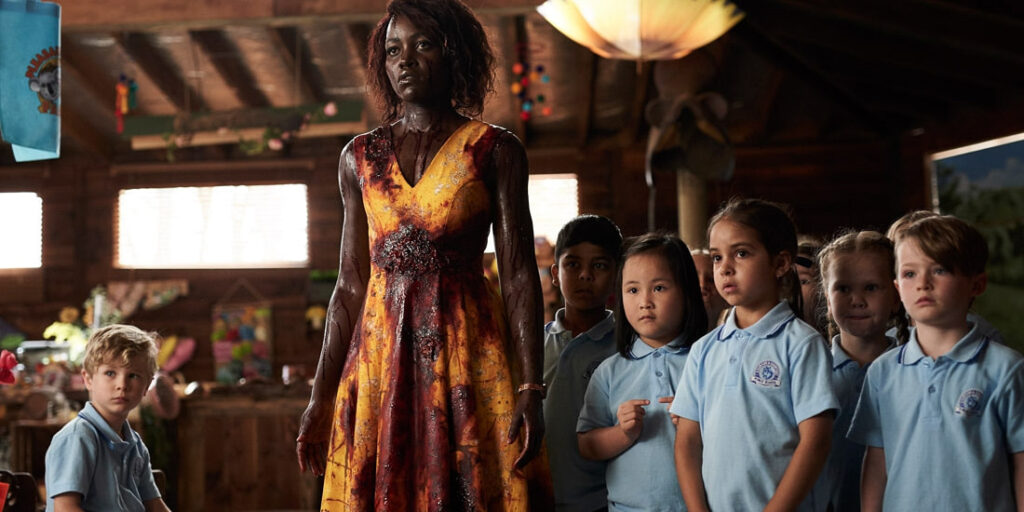 By far, the funniest movie I saw at Sundance 2019, "Little Monsters" is an Australian zombie horror comedy from director Abe Forsythe that can rightfully stand alongside "Shaun of The Dead" and "Zombieland" as the best of its niche genre. Exceedingly raunchy, gory and backed by two hysterical performances from Lupita Nyongo and Josh Gad, it's surprisingly douchebag lead Alexander England, who surprises as the co-lead of the film (along with Lupita) and goes on an unassuming mission to save a group of kindergarten students from a horde of zombies, get the girl and prove that he's not a douchebag after all. It's the most genre fun I had at the festival this year, with the laughs coming in fast, with a degree of style, shock, and entertainment that few other films can match. Absolutely ridiculous and over the top in all the best ways.
NEON & Hulu has acquired distribution for the film. A release date has not been announced as of yet.
6. To The Stars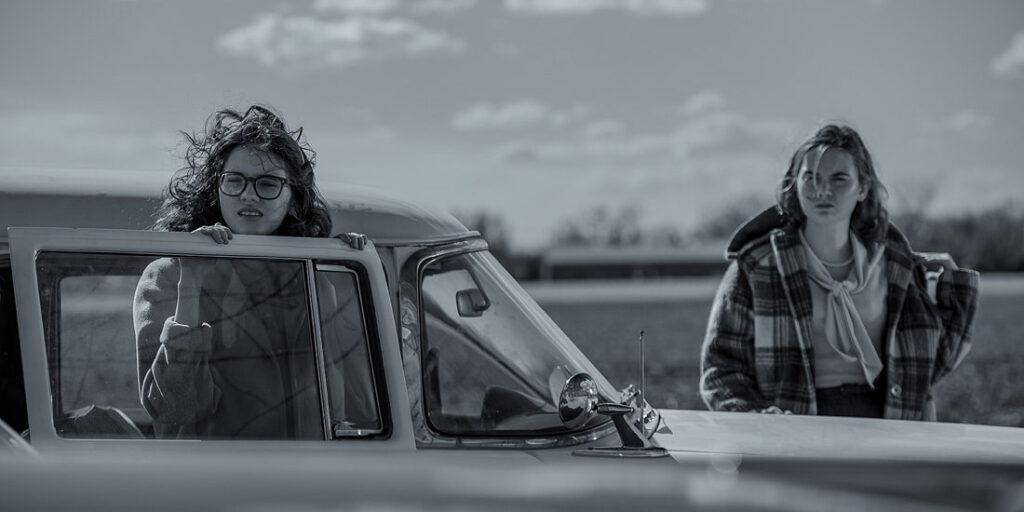 Bearing many similarities to the 1971 film "The Last Picture Show," Martha Stephens' achingly beautiful black and white 1960's period piece on friendship, love, and interior lives absolutely floored me with its sophistication, characterization and modern sensibilities. At times extremely funny, at others heartbreakingly honest, this is a film where every character is hiding something and having to watch each of them willingly or unwillingly reveal their desires in a small town where everybody knows everybody is very emotionally engaging. The black and white cinematography is absolutely transportive and the dream-like score is one I could easily imagine listening to under a starry night sky. A very powerful film about beautiful souls trapped in a time where individualism was not welcome.
"To The Stars" has not been picked up for distribution yet.
5. Brittany Runs A Marathon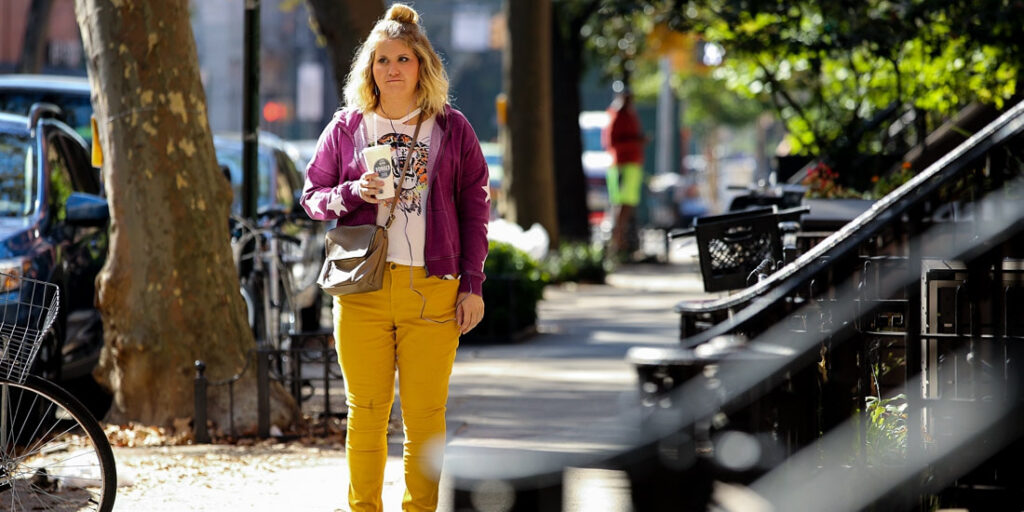 One of the best crowd-pleasers from the festival, you may recognize lead actress Jillian Bell from films such as "22 Jump Street" or "Fist Fight" but here she is front and center as Brittany, a New York City girl who is funny, insecure, overweight and one of the most endearing characters of the year. Hoping to transform herself into a different person by running the New York City marathon, despite objections from some around her, while receiving support from others, her greatest enemy is herself and it is an absolute pure joy to watch and cheer on Brittany as she attempts to find herself and her inner peace with who she is. Taking a raunchy yet entertaining look at pity vs. real support and demanding our empathy through her breakthrough performance, Jillian Bell commands our hearts in this delightful comedy that will have you in tears of joy by the end.
Amazon Studios has acquired distribution for the film. A release date has not been announced as of yet.
4. Late Night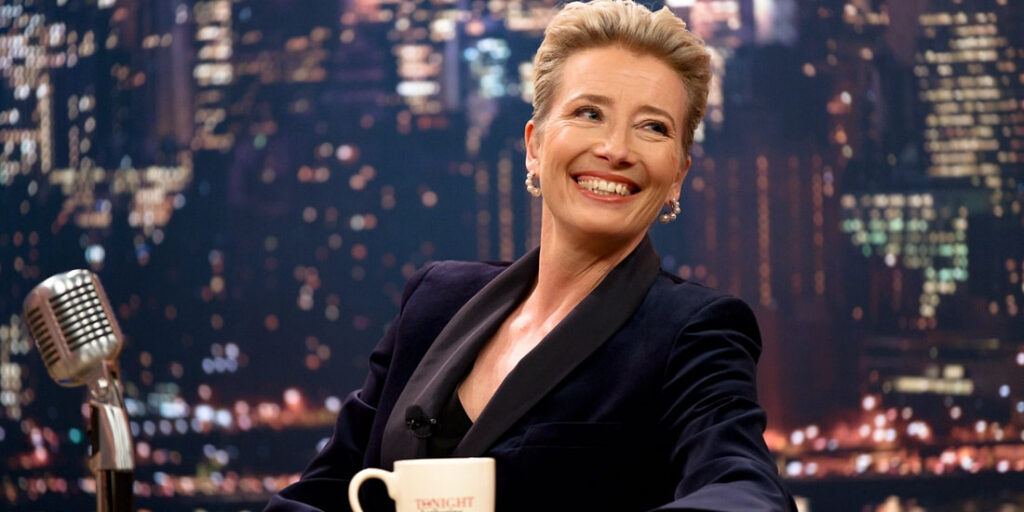 "Late Night" is one of those movies where there is not a single wasted moment. Not in the script, performances, emotional beats, character arcs. It is a complete movie that tells an entertaining story of a female writer who gets hired to write late night comedy for an aging talk show host in a post #MeToo era, that touches upon a number of different societal topics while providing us with non-stop laughs every minute thanks to Kaling's brilliantly constructed screenplay. The "Eighth Grade" and "The Big Sick" of this year's Sundance Film Festival, this comedy hits on some familiar beats but its the performances by the ensemble, led by an always magnificent Emma Thompson and the extremely likable Kaling that elevates this film to something truly special.
Amazon Studios has acquired distribution for the film. A release date has not been announced as of yet.
3. The Farewell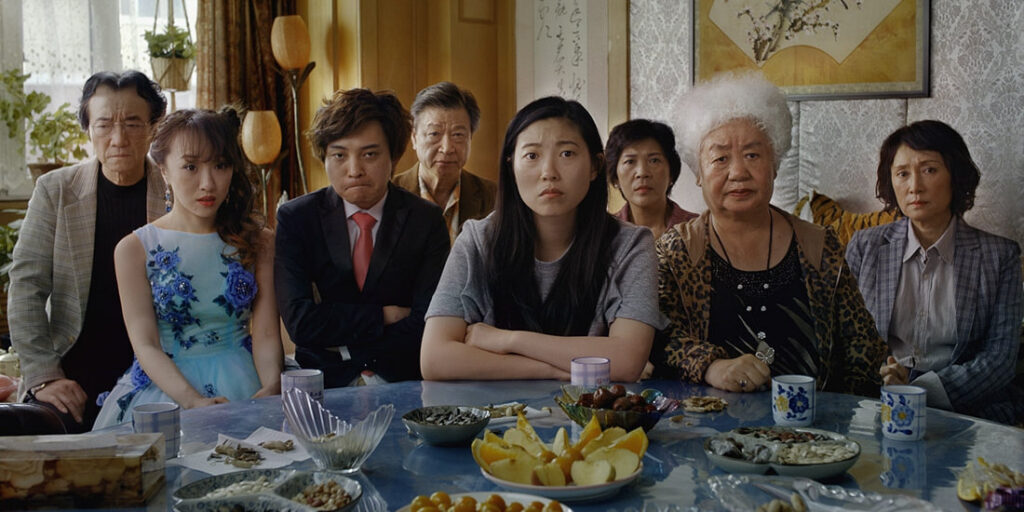 Demanding our compassion by expertly blending its comedy and drama to present a heartbreakingly realistic look at a family lying to their dying grandmother about her illness so that she may live out the rest of her days in happiness for a cousin's upcoming wedding, "The Farewell" is a triumph for its ensemble, director/screenwriter Lulu Wang and the film's lead star Awkwafina, who provides her best performance yet as the grandchild to her ill grandmother Nai Nai (played with painstaking humanity by Zhao Shuzhen) and is barely holding it together, trying not to give the big news away. Where "Crazy Rich Asians" was a fun big budget studio film, "The Farewell" is smaller, more intimate and more rewarding. Moving beyond words, the final moments of "The Farewell" had the entire audience in tears, while never forgetting its comedic side. An examination of family and living a life for oneself vs. one's family, this is a true winner for all involved and will hopefully do more to further asian representation in American cinema.
A24 has acquired distribution for the film. A release date has not been announced as of yet.
2. The Last Black Man In San Francisco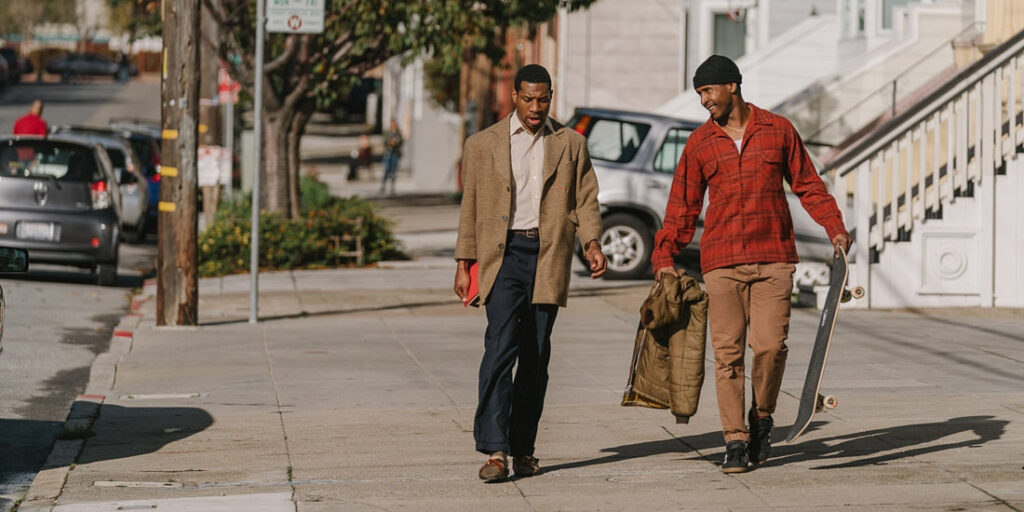 Wow. Just wow. A stunner in cinematography, score, editing, storytelling, and performances. "The Last Black Man In San Francisco" was probably the best debut film I saw at this year's Sundance Film Festival. An artistic expression of their own experience growing up, writer/director Joe Talbot and his co-screenwriter Rob Richert along with star Jimmie Fails, examine the theme of home, what it means but more specifically, what does it mean for a black man in San Francisco in 2019. But most importantly, they also examine how you are not defined by one thing. Whether it's your blackness, your wealth, your family, your friends, your job (or lack of one). We are not easily pegged down and Talbot has such fondness for not just the characters in his story but the setting with which they live their lives in. With moments of humor, a vibrancy and energy to the filmmaking, complete with uniquely edited montages and camerawork and propelled by a beautifully moving score, "The Last Black Man In San Francisco" is a true revelation from everyone involved.
A24 has acquired distribution for the film. A release date has not been announced as of yet.
1. Luce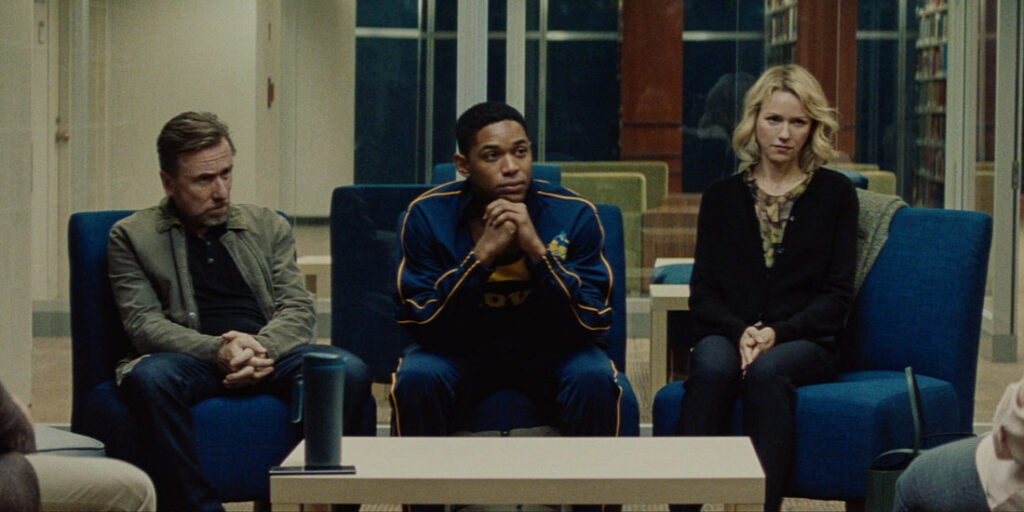 "Luce" completely shocked me at the Sundance Film Festival this year. I saw it for the cast which includes Naomi Watts, Kelvin Harrison Jr., Octavia Spencer, and Tim Roth. I had a degree of hesitation considering the director/writer Julius Onah's last film was one of my least favorite from last year ("The Cloverfield Paradox") but almost immediately from the first ambiguous shot to the shattering climax and moments of sheer brilliance in-between, no film knocked me out harder than "Luce." An unflinching look into lies, suspicion, deception, loyalty, accusation, tokenism, race, individuality and the American Dream, no screenplay had as much going on and with such breathtaking clarity as "Luce." Led by the best ensemble of the festival, with Kelvin Harrison Jr. and Octavia Spencer delivering career-best work, "Luce" was tense, riveting and had us asking more questions and engaging in lively dialogue after it concluded more than any other movie at Sundance 2019.
NEON has acquired distribution for the film. A release date has not been announced as of yet.

Other 2019 Sundance films I saw which deserve a shoutout include: Big Time Adolescence, Clemency, Extremely Wicked, Shockingly Vile and Evil, Greener Grass, The Lodge, Maiden, Monos, Ms. Purple, Official Secrets, The Report & Troop Zero.
For those who attended the festival, did you see any of these movies and what do you think? For those that did not attend, which of these are you most excited to see? You can vote for that in our weekly poll here. Let us know in the comments section below or on our Twitter account here.
You can follow Matt and hear more of his thoughts on the Oscars and Film on Twitter at @NextBestPicture