Film at Lincoln Center has announced Todd Haynes's "May December" as the Opening Night of the 61st New York Film Festival, making its North American premiere at Alice Tully Hall on September 29th with the director and cast in person. The film had its world premiere earlier this year at the Cannes Film Festival. Please check out Next Best Picture contributor Ema Sasic's review here.
In "May December," Elizabeth (Natalie Portman), a popular television star, has arrived in a tight-knit island community in Savannah. Here, she will be doing intimate research for a new part, ingratiating herself into the lives of Gracie (Julianne Moore), whom she'll be playing on-screen, and her much younger husband, Joe (Charles Melton), to better understand the psychology and circumstances that more than 20 years ago made them notorious tabloid figures. As Elizabeth attempts to get closer to the family, the uncomfortable facts of their scandal unfurl, causing difficult, long-dormant emotions to resurface. From the sensational premise of first-time screenwriter Samy Burch's brilliantly subtle script, director Todd Haynes ("Carol") has constructed an American tale of astonishing richness and depth, which touches the pressure and pleasure points of a culture obsessed equally with celebrity and trauma. It's a feat of storytelling and pinpoint-precise tone that is shrewd in its wicked embrace of melodrama while also genuinely moving in its humane treatment of tricky subject matter. Boasting a trio of bravura, mercurial performances by Moore, Portman, and Melton, "May December" is a film about human exploitation, the elusive nature of performance, and the slipperiness of truth that confirms Todd Haynes's status as one of our consummate movie artists. The film will be released domestically, in theaters on November 17th, and on Netflix on December 1st.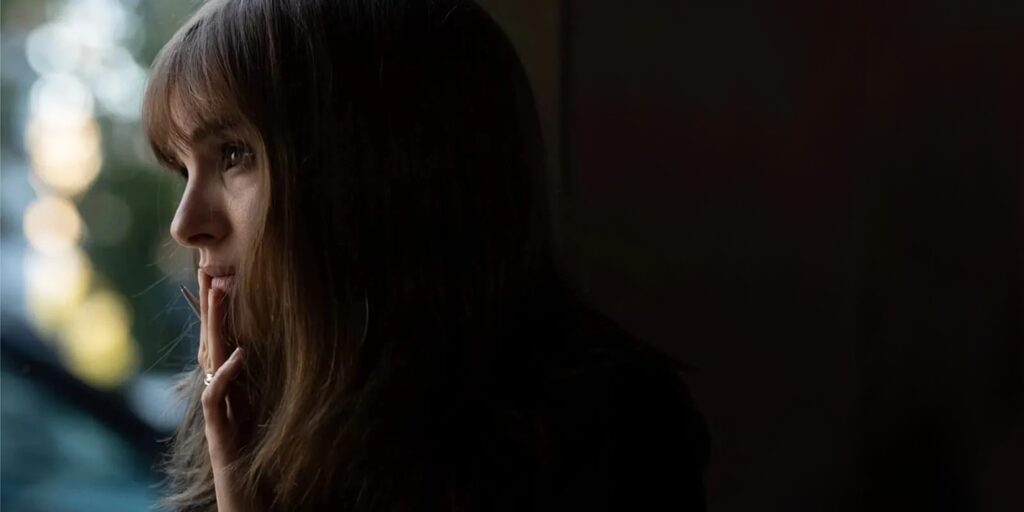 "We are all so proud and moved to have been invited to open the New York Film Festival with the North American premiere of 'May December,'" said director Todd Haynes. "It is a festival that plays a role in my work and life like no other in the world since it enshrines the cultural life of this city, which is both my creative home as a filmmaker and, as ever, the eternal site of artistic possibility."
"'May December' is a tour de force of writing, acting, and directing: a film built on moment-to-moment surprise, as thought-provoking as it is purely pleasurable," said Dennis Lim, Artistic Director, New York Film Festival. "It cements Todd Haynes's place as one of American cinema's most brilliant mischief-makers and as an all-time great director of actors. Todd has been a consistent presence at the New York Film Festival for almost his entire career, and we are very excited to open this edition with one of his most dazzling achievements."
Passionate about the visual arts since childhood, Todd Haynes studied art and semiotics at Brown University. In 1987, he created the short film Superstar: The Karen Carpenter Story with Barbie dolls. Since then, he has tirelessly continued to address questions of gender and identity. His first feature film "Poison," inspired by Jean Genet, won the Grand Jury Prize at Sundance and was released in 1991. After "Safe" (1995), starring Julianne Moore, he conjured David Bowie during the Ziggy Stardust period in "Velvet Goldmine" (NYFF36), then paid homage to Douglas Sirk in "Far from Heaven" (2002). In 2006, he had six actors play Bob Dylan in "I'm Not There" (NYFF45). He then directed the HBO mini-series "Mildred Pierce" before returning to feature films with "Carol" (NYFF53), "Wonderstruck" (NYFF55 Centerpiece Selection), "Dark Waters," and the documentary "The Velvet Underground" (NYFF59).
Campari, the iconic Milanese red aperitivo, is returning for the fifth year serving as the Exclusive Spirits Partner for the 61st New York Film Festival and the Presenting Partner of Opening Night, underscoring its continued commitment to the world of film.
The NYFF Main Slate selection committee, chaired by Dennis Lim, also includes Florence Almozini, Justin Chang, K. Austin Collins, and Rachel Rosen.
Presented by Film at Lincoln Center, the New York Film Festival highlights the best in world cinema and takes place September 29th – October 15th, 2023. An annual bellwether of the state of cinema that has shaped film culture since 1963, the festival continues an enduring tradition of introducing audiences to bold and remarkable works from celebrated filmmakers, as well as fresh new talent.
Secure your Opening Night tickets and more with Festival Passes, limited quantities on sale now. NYFF61 single tickets will go on sale to the general public on Tuesday, September 19th at noon ET, with pre-sale access for FLC Members and Pass holders prior to this date. Save 10% on FLC Memberships through this Thursday, July 13th, only with the code HAYNES––eligible for new, renewing, and lapsed Members at Friend and Angel levels. NYFF61 press and industry accreditation opens July 31st.
New York Film Festival Opening Night Films
2022: White Noise (Noah Baumbach, US)
2021: The Tragedy of Macbeth (Joel Coen, US)
2020: Lovers Rock (Steve McQueen, UK)
2019: The Irishman (Martin Scorsese, US)
2018: The Favourite (Yorgos Lanthimos, Ireland/UK/US)
2017: Last Flag Flying (Richard Linklater, US)
2016: 13th (Ava DuVernay, US)
2015: The Walk (Robert Zemeckis, US)
2014: Gone Girl (David Fincher, US)
2013: Captain Phillips (Paul Greengrass, US)
2012: Life of Pi (Ang Lee, US)
2011: Carnage (Roman Polanski, France/Poland)
2010: The Social Network (David Fincher, US)
2009: Wild Grass (Alain Resnais, France)
2008: The Class (Laurent Cantet, France)
2007: The Darjeeling Limited (Wes Anderson, US)
2006: The Queen (Stephen Frears, UK)
2005: Good Night, And Good Luck (George Clooney, US)
2004: Look at Me (Agnès Jaoui, France)
2003: Mystic River (Clint Eastwood, US)
2002: About Schmidt (Alexander Payne, US)
2001: Va savoir (Jacques Rivette, France)
2000: Dancer in the Dark (Lars von Trier, Denmark)
1999: All About My Mother (Pedro Almodóvar, Spain)
1998: Celebrity (Woody Allen, US)
1997: The Ice Storm (Ang Lee, US)
1996: Secrets & Lies (Mike Leigh, UK)
1995: Shanghai Triad (Zhang Yimou, China)
1994: Pulp Fiction (Quentin Tarantino, US)
1993: Short Cuts (Robert Altman, US)
1992: Olivier Olivier (Agnieszka Holland, France)
1991: The Double Life of Véronique (Krzysztof Kieślowski, Poland/France)
1990: Miller's Crossing (Joel Coen, US)
1989: Too Beautiful for You (Bertrand Blier, France)
1988: Women on the Verge of a Nervous Breakdown (Pedro Almodóvar, Spain)
1987: Dark Eyes (Nikita Mikhalkov, Soviet Union)
1986: Down by Law (Jim Jarmusch, US)
1985: Ran (Akira Kurosawa, Japan)
1984: Country (Richard Pearce, US)
1983: The Big Chill (Lawrence Kasdan, US)
1982: Veronika Voss (Rainer Werner Fassbinder, West Germany)
1981: Chariots of Fire (Hugh Hudson, UK)
1980: Melvin and Howard (Jonathan Demme, US)
1979: Luna (Bernardo Bertolucci, Italy/US)
1978: A Wedding (Robert Altman, US)
1977: One Sings, the Other Doesn't (Agnès Varda, France)
1976: Small Change (François Truffaut, France)
1975: Conversation Piece (Luchino Visconti, Italy)
1974: Don't Cry with Your Mouth Full (Pascal Thomas, France)
1973: Day for Night (François Truffaut, France)
1972: Chloe in the Afternoon (Eric Rohmer, France)
1971: The Debut (Gleb Panfilov, Soviet Union)
1970: The Wild Child (François Truffaut, France)
1969: Bob & Carol & Ted & Alice (Paul Mazursky, US)
1968: Capricious Summer (Jiri Menzel, Czechoslovakia)
1967: The Battle of Algiers (Gillo Pontecorvo, Italy/Algeria)
1966: Loves of a Blonde (Milos Forman, Czechoslovakia)
1965: Alphaville (Jean-Luc Godard, France)
1964: Hamlet (Grigori Kozintsev, Soviet Union)
1963: The Exterminating Angel (Luis Buñuel, Mexico)
What do you think of this news? This being the North American Premiere rules out the possibility of the film playing at TIFF or Telluride. Are you excited to see "May December?" What else do you think will be announced for NYFF61? Please let us know your thoughts in the comments section below or on our Twitter account.