By Ryan C. Showers ​
A few weeks ago, I wrote an article describing how the Best Supporting Actress race would take a different shape at each of the televised award shows, meaning each would have a unique combination of the usual suspect contenders based on the voting blocs and patterns of the awards institutions. There are only six, maybe seven, strong contenders for Best Supporting Actress, so it was easy to shuffle that group around and imagine which of them would be splintered off at which award show. Even now, the analysis in that article feels dated, seeing as "First Man" and Claire Foy's buzz has lessened, while Nicole Kidman in "Boy Erased" and Amy Adams in "Vice," have all emerged with a stronger sense of survival in the awards race.

While Best Supporting Actress has gotten simpler in the past month, Best Actress is quite the opposite, due to the abundant volume of contenders. Below is a list of all the actresses in serious competition for one of the five slots at the Oscars, Golden Globes, BAFTA, SAG, and six slots at the Critics Choice awards. These performances aren't just possibilities to fill categories; they are fierce competitors, many of which are cited as the best work of the respective actress's career. They display overt and tangible acting styles, have rich and culturally important characters, and are being rigorously campaigned by the studios and actresses in Hollywood, at festivals, and beyond. Even in years like the last two, there were really only six or seven women seen legitimate enough to be taken seriously in this category. The portrayals given by actresses in leading roles this year will make for a tumultuous, bloodbath of a category.​
BEST ACTRESS
Yalitiza Aparicio – "Roma"
Emily Blunt – "Mary Poppins Returns"
Toni Collette – "Hereditary"
Olivia Colman – "The Favourite"
Glenn Close – "The Wife"
Viola Davis – "Widows"
Lady Gaga – "A Star Is Born"
Felicity Jones – "On The Basis Of Sex"
Nicole Kidman – "Destroyer"
Melissa McCarthy – "Can You Ever Forgive Me?"
Rosamund Pike – "A Private War"
Julia Roberts – "Ben Is Back"
Saoirse Ronan – "Mary Queen Of Scots"

A lot of the same principles still apply in Best Actress that I used to analyze Best Supporting Actress…
The Golden Globes have a reputation of being drawn to movie star industry names, dramedies, and films with bolder tones. They have their finger on the pulse of pop culture and evaluate the merit of the projects and artists at hand.
The Critics Choice Awards go for the obvious Oscar bait with sprinkles of artistic elitism here and there.
SAG voters (because there are so many of them) typically represent the masses through nominating popular actors and films that come out earlier in the year or movies that are easily accessible, say on streaming services like Netflix. SAG is about numbers and getting a large number of voters to see films and nominate them.
The BAFTAs, oftentimes skewing their picks to favor British projects or films with high-profile British actors, produce the most high-class and adult round of nominees rather than nominations that represent more unique American experiences.
Because the contest is so heated, who gets in at which award show will be slightly different. It's not just about quality, type, and name recognition; the timing and the execution of focused campaigns is going to make the difference this year. Whatever is prominent or "hot" during the time of voting, or whatever is fresh or in the voters' minds when they cast their ballots, will influence who is voted in. Therefore, here are two kinds of performances I really see succeeding in the long run…
1. Actresses who have a sustained narrative without any detractions. The performance and film have received critical acclaim and box office success, and they are a consistent presence on the campaign trail and in the conversation.
2. Actresses who strike lightning with late-releasing films and effective campaign strategies that position their apex of good will around the time of voting before backlash has had time to interrupt their trajectory.

Make no mistake: this is the most competitive Best Actress race by the beginning phase two I have ever seen in my 12 years of following awards season.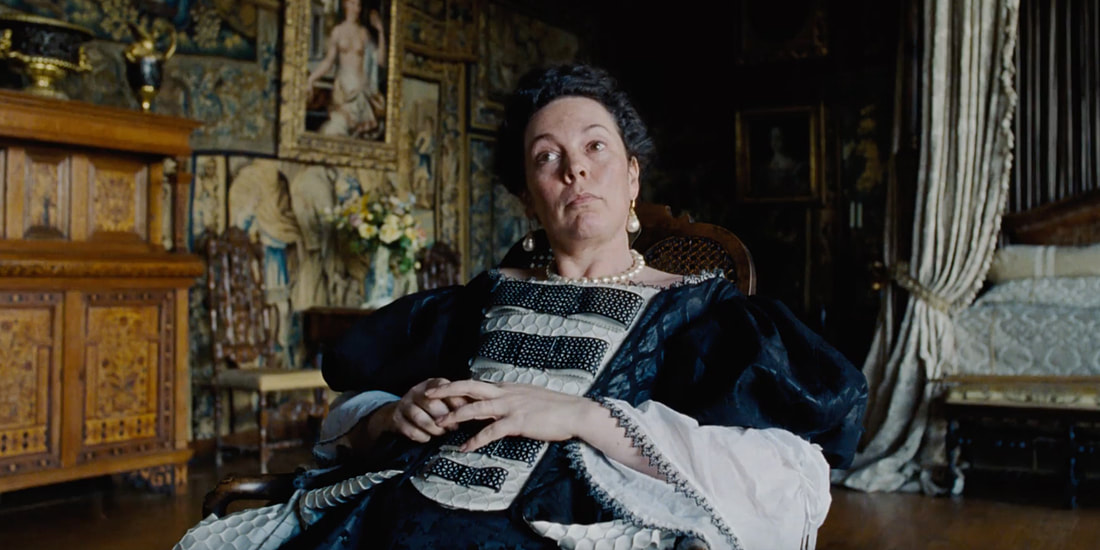 CRITICS CHOICE
Glenn Close
Lady Gaga
Olivia Colman
Yalitiza Aparicio
Melissa McCarthy
Nicole Kidman
Viola Davis
Felicity Jones
Emily Blunt
Toni Collette
Rosamund Pike

Critics Choice voters cast ballots with a blend two things in mind: trying to predict the Oscars and reminding everyone of more obscure contenders that are less driven by star power. They will go for outside contenders with snob appeal while remaining within the parameters of Oscar bait. While I believe Lady Gaga's revelatory turn in "A Star Is Born" is out ahead of the rest of the contenders for the win, and she could easily win here, I would surmise Critics Choice will throw a bone to Glenn Close. It reminds me of the Natalie Portman in "Jackie" or Julianne Moore in "Far from Heaven" type of win, an early frontrunner who is given this prize mostly due to influence from the Oscar Buzz community. Close's narrative is that she's overdue, and her fans go to bat for her every day.

Olivia Colman in "The Favourite" and Yalitiza Aparicio in "Roma" will be darlings among critics associations all December long, so ruling out their prospects here would be unwise. McCarthy and Kidman also have the Oscar bait that will fill out the category the same way Jennifer Lawrence and Charlotte Rampling did in 2015. Viola Davis is on the cusp for "Widows," while Felicity Jones's turn as Ruth Bader Ginsberg may come off as phony and miscast for voters here, and Emily Blunt's rendition of Mary Poppins may be relegated to the Comedy category for Best Actress rather than invited to the main event.

GOLDEN GLOBES – DRAMA
Lady Gaga
Nicole Kidman
Melissa McCarthy
Glenn Close
Viola Davis
Julia Roberts
Felicity Jones
Rosamund Pike
Toni Collette
Saoirse Ronan

The Golden Globes category assignments contradict expectation. "A Star Is Born," "Can You Ever Forgive Me?," "Green Book," "Bohemian Rhapsody" and "Vice" have all bounced back and forth on Gold Derby's prediction center from comedy/musical to drama and vice versa. That being said, no matter where "A Star Is Born" is placed (right now, reports say it's in the drama categories), Lady Gaga will win Best Actress, along with the film for Picture and Bradley Cooper for Actor and Director.

Next in line is Nicole Kidman for "Destroyer." Many pundits are doubting her performance in the race due to the controversial reception and the how heavily influenced it is by its noir genre. But I insist everyone hear me out: predict her to miss here at your own peril. With the exception of Meryl Streep, Kidman is perhaps the most beloved working actress by the Hollywood Foreign Press Association. She has more nominations and wins than either Kate Winslet or Cate Blanchett. Her work in "Destroyer" is the kind of transformational work – that's directed by a woman and is a feminist character – they typically go for, as well.

McCarthy has the star power to contend decently here with a few competitors filtered into Comedy/Musical. But remember, a nomination is not a sure thing, due to the subtlety of the role, no matter how outstanding and textured her work is. Also remember, remarkably, McCarthy missed a Golden Globe nomination for "Bridesmaids." Common logic suggests the Globes is the most likely place McCarthy's Oscar, BAFTA, SAG, and Critics Choice-nominated performance would've been recognized, and it was not. Close is at the front of the pack, too, due to her legendary status. Again, though, it's not a lock. The Hollywood Foreign Press typically reward the newest films and performances to be released, like Michelle Williams in "All The Money In The World" and Jessica Chastain in "Molly's Game" last year. "The Wife" won't be as fresh in their minds as other projects, though they could feel pressure to nominate her to feel part of the cultural recognition of Close this year.

I'm predicting "Widows" for Drama Picture, Director, and Screenplay, so I feel obligated to predict Davis, too. Her role is more limited (unlike a Globe favorite, Julia Roberts in "Ben is Back," where being nominated here is her best shot at acknowledgment all season) and less "important" than others (like Felicity Jones in "On The Basis Of Sex"), but she's still a powerhouse presence from her illustrious film and television work this year. For the record, I'm fairly confident that Yalitiza Aparicio in "Roma" will not be nominated here of all places. The Globes do not typically reward naturalistic acting, let alone do they gravitate toward nonprofessional actors giving those types of performances.

GOLDEN GLOBES – COMEDY/MUSICAL
Olivia Colman
Emily Blunt
Charlize Theron
Lily James
Emma Stone* (not confirmed as lead)
Kathryn Hahn
Tiffany Haddish
Rachel McAdams
Elsie Fisher

Of all the contenders, Olivia Colman has the greatest benefit of being the most likely Oscar/BAFTA nominee in the race. I also believe the Hollywood Foreign Press will take to "The Favourite" in a big way. The trophy is likely hers unless Emily Blunt pulls a rabbit out of her hat and "Mary Poppins Returns" becomes a force of nature. And that's a real possibility because the HFPA loves sugary musicals like Rob Marshall's production. They don't typically go for family-friendly leaning projects, which is why I remain predicting "The Favourite" and Colman for the wins.

Outside of those two, whose awards trajectory won't stop in this category, Charlize Theron's emotional portrayal in "Tully" and Lily James's twinkling turn in "Mamma Mia: Here We Go Again" are quintessential Golden Globe Comedy/Musical performances that are in lock-step with the tone and taste of voters. The last spot is tricky, though. The HFPA could reach for a popular contender like Rachel McAdams in "Game Night" or comedic "it" girl of the moment, Tiffany Haddish, for one of her numerous comedies released this year. Or they could surprise us with indie love with either Kathryn Hahn in "Private Life" or Elsie Fisher in "Eighth Grade." Or they could move another lady from "The Favourite" (Emma Stone seems more likely than Rachel Weisz) up into this category to have a contender of substance.
SAG
Lady Gaga
Glenn Close
Melissa McCarthy
Olivia Colman
Felicity Jones
Viola Davis
Julia Roberts
Yalitiza Aparicio
Emily Blunt
Nicole Kidman
Rosamund Pike

I see this as an easy victory for Lady Gaga. SAG voters drift toward popularity and youth, like Jennifer Lawrence, Brie Larson, and Emma Stone. There's no one more well-known than Lady Gaga, the superstar, who also happens to have the perfectly sculpted role to be a Best Actress winner. Actors will be drawn to her performance like a magnet. Many disagree with me, saying some actors will be turned off to voting for her because she's not an actor by trade. There's no doubt a handful will approach the category that way but keep in mind that SAG has the largest voting bloc, over 100,000 voters. I can't see enough voters ignoring love for "A Star Is Born," the music, and her surprising acting abilities just to prove a point. And with that, many believe McCarthy has her best chance to win an award this season here because she's walked the walk as a struggling actor before making it big in the industry after two decades. I agree with that reasoning to an extent, but her work is too subtle for actors to vote on principle, again. If anything, Glenn Close may rise up here. She's an actor's actor, having a theater and screen career with numerous SAG-nominated performances in film, television shows, miniseries, and TV movies. Don't underestimate reverence.

After that, I'm sure Colman will be nominated. I think SAG voters will be attracted to "The Favoruite" due to the primary focus on the acting and character development of the three women headlining the film. "On The Basis Of Sex" is said to have played well with SAG voters, and every year there's usually one popular, cheesy contender who gets in at SAG but doesn't transfer over to AMPAS. I'm predicting "Widows" for a Cast Ensemble nomination, so an individual nomination somewhere else seems logical but not necessary. SAG voters have a proven track record of adoration for Viola Davis (5 overall wins from SAG, 4 of which were individual wins!), therefore she has the credibility to break in if Jones fails to garner the needed traction. And maybe not enough voters will have seen "On The Basis Of Sex" by the time ballots are due, and Jones misses. Think "The Post" crashing and burning at SAG last year. The same could apply to Blunt, Kidman, and Ronan.

BAFTA
Olivia Colman
Lady Gaga
Emily Blunt
Nicole Kidman
Rosamund Pike
Saoirse Ronan
Melissa McCarthy
Glenn Close
Felicity Jones

Since BAFTA and AMPAS nominations are both announced after the holidays and the other three before, sometimes there is a disconnect due to timing. And like I said before, timing is going to be key with this race because of so many contenders. Emily Blunt, Nicole Kidman, and Felicity Jones have a greater chance to break into the Oscar category because their films' buzz will be at the most fertile around the time of voting. So, it helps that there are several contenders that are simply not in BAFTA's wheelhouse, like Davis and Roberts. And even though Jones is British, BAFTA voters don't regularly reward American figures unless their work is undeniable, like Daniel Day-Lewis in "Lincoln." (Spoiler: Jones is not Day-Lewis in "Lincoln.")

McCarthy and her film are already slipping into obscurity, right now in November. If she is snubbed here, it would be an early sign that she could eventually miss out on an Oscar nomination. It's quite possible McCarthy is this year's Annette Bening in "20th Century Women," a performance by an industry veteran that's first thought to be a frontrunner, but exhausts feasibility and misses the necessary precursors. In addition, it's hard for me to imagine the BAFTAs getting behind Close, since "The Wife" is such small, not the best made American film with an early release date. It's also worth noting, the BAFTAs have only ever given Close one nomination (for a Stephen Frears film!), so perhaps the British voters won't feel the same "overdue" urgency American voters do.

The BAFTAs this year is going to go crazy for "The Favourite," like "The King's Speech" or "Three Billboards Outside Ebbing, Missouri," where the film takes all the principle categories and wins both Best Film and Best British Film. Given Colman's status within the British art industry (she won two BAFTA awards in one year in 2013), this should be a cakewalk for her. If not, Lady Gaga will likely play for the voters the same way Emma Stone did two years ago for "La La Land."

"Mary Poppins Returns" is another film that will likely be beloved by the BAFTAs and the two-time BAFTA-nominee Blunt will be swept along for the ride. In fact, this is where the December award nominations v. January award nominations will be most prevalent, which will then pivot to the Oscar nominations. Even if Blunt's family-friendly performance doesn't translate to the Oscars, the BAFTAs will feel compelled to nominate the iconic role of the British nanny. In addition, Kidman took "Destroyer" to the London Film Festival, she has the goodwill of the moment in her favor, and there's precedent for the BAFTAs nominating the Australian actress for daring roles ("To Die For," "The Others") when the Academy would not.

Though it would appear Saoirse Ronan has a sunny chance of being recognized by BAFTA, I am circumspect of her chances. "Mary Queen Of Scots" will be embraced by the BAFTAs for sure, and I have her tentatively predicted, but the problem with her is, there are already several British actresses in the category with better roles and reviews for their performances. Ronan likely will not be nominated anywhere else other than BAFTA for her work as Mary Stuart, which would make this an obvious British bias outlier nomination. If anything, Margot Robbie stands a better chance of being nominated at BAFTA for "Mary Queen Of Scots" in Best Supporting Actress than Ronan does in Best Actress.

A BAFTA spoiler to watch out for is Rosamund Pike in "A Private War." The British actress who was made famous by her groundbreaking work in David Fincher's "Gone Girl" is sensational as real-life war reporter Marie Colvin. Colvin worked for The Sunday Times, the largest national British newspaper, and the film takes place in West London, so Colvin is an important cultural figure in Britain. If BAFTA voters see the movie – and that's the key, since the film itself is being distributed by Aviron Pictures, a relatively new company – they will surely be wrapped up in the character study of a woman they likely admire. Pike's work is equal to that of "Gone Girl," and if she doesn't land here, it's unlikely she will anywhere this awards cycle, which would be a damn shame.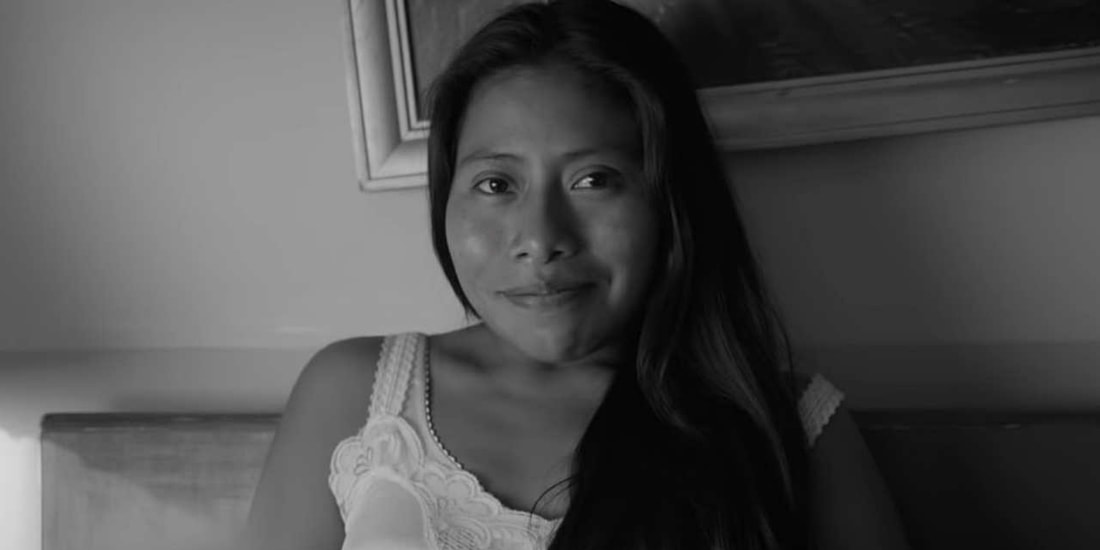 OSCAR
Lady Gaga
Olivia Colman
Glenn Close
Nicole Kidman
Emily Blunt
​
Melissa McCarthy
Yalitiza Aparicio
Felicity Jones
Viola Davis

Despite the category overflowing with contenders for nominations, the winner will probably be very simple. A performance like the one Lady Gaga gives – with crying, singing, assertiveness, vulnerability, abuse, authority, selflessness – is tailor-made to win Best Actress. It's like if you put Jennifer Lawrence in "Silver Linings Playbook," Emma Stone in "La La Land," Jennifer Hudson in "Dreamgirls," and Reese Witherspoon in "Walk the Line" in a blender and made an Oscar smoothie. In addition, she has the added assumption of the AMPAS voters adoring "A Star Is Born" and most were taken aback by how sharp Gaga's acting is for a someone relatively new to the art form. That's where I stand unless Gaga makes diva-like campaign mistakes, or Glenn Close's overdue narrative takes hold and she sweeps everything, which is possible. It's also possible "The Wife" came out too early, before the festivals, and she won't last long in phase two. It's also realistic that if voters know they can't give Close the win, they won't want to nominate her just to have her lose again, like Amy Adams in "Arrival."

Colman is very safe for a nomination. She emerged as the most critically acclaimed female performance out of the festival circuit. Colman will likely win the Golden Globe and BAFTA, giving her the most pre-Oscar accolades after Gaga. After that, the Golden Globe/BAFTA precursor combination will probably be powerful enough to get Kidman and Blunt safely over the finish line, in addition to the fact that both films release just a week before voting, which means a lot of press (newspaper reviews, television interviews, magazine profiles) around the time of ballots being filled out. Annapurna and Disney will make sure voters are aware of these two. Annapurna especially is mounting the entire promotion of "Destroyer" around getting Kidman a Best Actress nomination.

As I said before, McCarthy may ultimately miss. Unless the critics revive her, which is unlikely due to their assumed focus on Aparicio, Colman, and Close, her film is underperforming at the box office and at places like the Independent Spirit Awards and Gotham Awards where it should be slaying. It's difficult to maintain momentum from an Oct. 19 release date until the first week of January when Oscar voting begins, especially when "Can You Ever Forgive Me?" is only getting half of Fox Searchlight's attention, shared with "The Favourite," an obvious, actor-centric Best Picture contender. McCarthy's work is surprisingly low key, too, which doesn't help attract the attention of actors who are voting for the nominees. Similarly, "Widows" will be an Oscar player for sure, but Davis' work may be too restrained to compete in such a crowded year. "Widows" has the same problem as "Can You Ever Forgive Me?:" its premiere was a month too early and its box office isn't stellar, which makes it expendable in this particular category.

Felicity Jones could make her mark in a portrayal of one of the most beloved women in America, at a time when the Supreme Court is such a sensitive topic, because her film, like Kidman and Blunt, will be released at an opportune time for Oscar voting. Most reviews say she's effective in the role, but there are two problems: almost every review will tell you she's miscast (why not cast a Jewish actress to portray one of the most famous Jewish women in the world? #Backlash) and it's been confirmed her accent is wobbly throughout. It's difficult to take her seriously when the best argument is, "her accent is poor and she's obviously miscast, but let's nominate her."

On a final note, a contender to watch out for is Yalitiza Aparicio in "Roma." I'm not ready to go all in with her yet, though she's lingering in my mind as someone who could disrupt higher profile contenders like Quvenzhane Wallis in "Beasts Of The Southern Wild" did in 2012. Netflix is mounting an intimidating campaign for Alfonso Cuaron's foreign language lover letter to his childhood, and along with that Aparicio for Best Actress, who is even campaigning with a translator at events. That being said, this won't be an easy sell to the Academy and I'm not sure the acting branch will love "Roma." From what I know about the film, it requires undivided attention to feel the effect, the plot isn't eventful for the first hour, Aparicio is an unprofessional actor, her work is subtle, and the film won't play well on a screener. If "Roma" clicks with actors, then sure, she'll break into the category. But you have to get the acting branch on board.
So what do you think? With the National Board Of Review and the New York Film Critics Circle right around the corner, how do you think the race will shake out? Let us know in the comments section below and be sure to check out our predictions for Best Actress here.
You can follow Ryan and hear more of his thoughts on the Oscars and Film on Twitter at @RyanCShowers