By Ryan C. Showers ​
​It's 2018. The prominence of women in the film industry and rewarding their representation has been made paramount in ways it was not in the past. Before the 2016 presidential election and the opening of the #MeToo floodgates, female representation, filmmakers, and feminist-centric films weren't handled with the greatest respect by most people within the industry or who are in positions to hand out awards. But because of outside factors, gender equality has finally taken a step in the right direction, unlike in the past where, if there was an unfair underrepresentation of female projects, it was shrugged off. "American Sniper" coming up from behind and stealing nominations from "Gone Girl" and "Wild" at the Oscars in 2014 is the quintessential gender discrimination in film awards circles in my view. When people like me brought up systematic sexism in instances such as that, I was told "You are reading too much into it," and "Maybe those films aren't as good or deserving as the male-oriented ones." We're finally at a point where dismissive comments like that are not accepted as right or the norm.
Last year, there was an improvement in the types of films nominated for Best Picture (five of the nine films nominated had female protagonists) and the types of characters that were nominated in the Best Actress category. There was even a female nominee in Best Director. This year, though it's a real gamble to bet on a female Best Directing nomination. There are four contenders for the Best Actress category where the performances were directed by a female director. If this continues for years to come, where more performances directed by women are in contention for Best Actress, it could be a course-correcting trend that could lead to a more egalitarian industry and culture.
Here's why it's a momentous turn of events: Of the 40 nominees for Best Actress this decade, only four of those performances were in films directed by women. Let that sink in: the amount of female-directed contending performances in 2018 is equal to the female-directed performances actually nominated in past eight years. Only ten percent of the Best Actress-nominated performances this decade were directed by women. Only ten percent of stories about women (with a female lead) were directed by women. Only ten percent of the most culturally memorialized pieces of acting by women this decade was brought to life through a female perspective and lens.
Let me try to explain why this is important to people who think gender-equality behind the camera is a nonfactor: Different artistic statements are made by female and male directors, whether they are big or small. That's a fact. Male-directed female characters are different than female-directed female characters and performances. Women actors are shot and framed differently through the camera of a male director than a female one. The male gaze is real. The importance of what the directors choose to show in the mise-en-scene varies between men and women. Female performers are guided and steered differently within the narrative between a male and a female director, based on their life experiences and understandings as men and women telling a story. Directors use women actors to make artistic statements influenced by their ideologically informed notions about gender roles and men and women.
Annette Bening – "The Kids Are All Right" (directed by Lisa Cholodenko – not nominated for Best Director)
Jennifer Lawrence – "Winter's Bone" (directed by Debra Granik – not nominated for Best Director)
Jessica Chastain – "Zero Dark Thirty" (directed by Kathryn Bigelow – not nominated for Best Director)
Saoirse Ronan – "Lady Bird" (directed by Greta Gerwig – nominated for Best Director)
It's jarring to see two of the four performances listed above came out in 2010 (and one other in 2012, just two years later), at the very beginning of the decade, nowhere near the epicenter of the newfound women's movement in the industry and in the country at large. On a side note, 2010, the year of "The Kids Are All Right," "Black Swan," "Winter's Bone," and other female-centric films, seems progressive in retrospect. And on another side note, Kathryn Bigelow's snub in Best Director for "Zero Dark Thirty" was criminal, and after sweeping the critic's groups, I would argue is part of the systematic sexism of the Academy in 2012, despite Chastain still being nominated through the backlash for that film.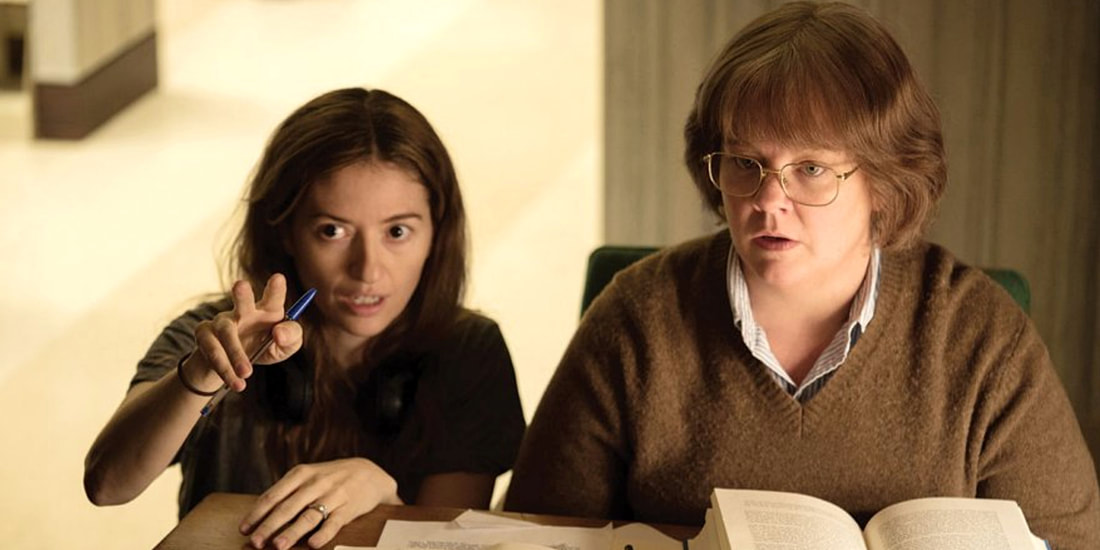 With all that being said, let's look at this year, because I am confidently predicting 2018 will at least equal 2010's Best Actress lineup, and two performances directed by female directors will be nominated in Best Actress. It may even top 2010 and have three female-directed performances nominated.
Below are the four performances that meet the criteria:
Melissa McCarthy – "Can You Ever Forgive Me?" (directed by Marielle Heller)
Nicole Kidman – "Destroyer" (directed by Karyn Kusama)
Felicity Jones – "On The Basis Of Sex" (directed by Mini Leder)
Saoirse Ronan – "Mary Queen Of Scots" (directed by Josie Rourke)

The most likely contender above is Melissa McCarthy for her portrayal of real-life writer Lee Israel. McCarthy's work is a riot and her most dramatically effective performance ever. In addition, McCarthy is charming the heck out of voters on the campaign circuit, which is so crucial. She's widely seen as a near-lock for a nomination, perhaps even a threat to win. Helping her along is that fact that "Can You Ever Forgive Me?" is on the cusp of a Best Picture nomination (probably somewhere between spot 8 and 10 in the Best Picture lineup). Marielle Heller is a longshot for a Best Director nomination due to the scope, tone, and topic of the film, but if there is a woman Best Director nomination, it's going to be her. This, again, helps McCarthy. If there is another Greta Gerwig/Saoirse Ronan dynamic duo as the woman director/female protagonist through this campaign cycle, it will be Heller and McCarthy.

Next in line is Nicole Kidman for "Destroyer." Many are doubting her chances due to the controversial nature of the film and the fact that it's a genre piece, but I believe she will break through due to the resurgence in her career, her busy and fruitful year (Kidman's also in contention for "Boy Erased" in Best Supporting Actress), and the overwhelming critical response to her transformational performance. Many critics have called it a "tour de force" performance and some of her career-best work. Why I'm most confident in predicting her is the way Annapurna is campaigning her performance and film. "Destroyer" hit a lot of important film festivals – Telluride, Toronto, London – and there will be a special event for Kidman at the AFI Film Festival in a few weeks, featuring "Destroyer." The film is being released Christmas Day, too, which is ideal timing for Kidman's buzz to be at its apex right before Oscar voting commences. Since the film isn't competing in categories across the board, sending it out as one of the final-released projects after building a festival foundation is smart. In addition, Annapurna is selling "Destroyer" as a Best Actress film, highlighting the raves for Kidman's work and specifically for her collaboration with director Karyn Kusama. Though Kusama is not in the discussion for Best Director, the gender-stereotype-bending she enacts in partner with Kidman and forming the character of Erin Bell is a focal point "Destroyer's" press.
And that's the key. Best Actress contenders directed by female directors should be a huge campaign narrative frame for studios and these actresses on the circuit and at events. Selling the women's empowerment and organic female-perspective storytelling is exactly the type of talking point that will be enhanced by the 2018 culture. McCarthy and especially Kidman's campaigns and promotion have been hitting the ground running in this regard.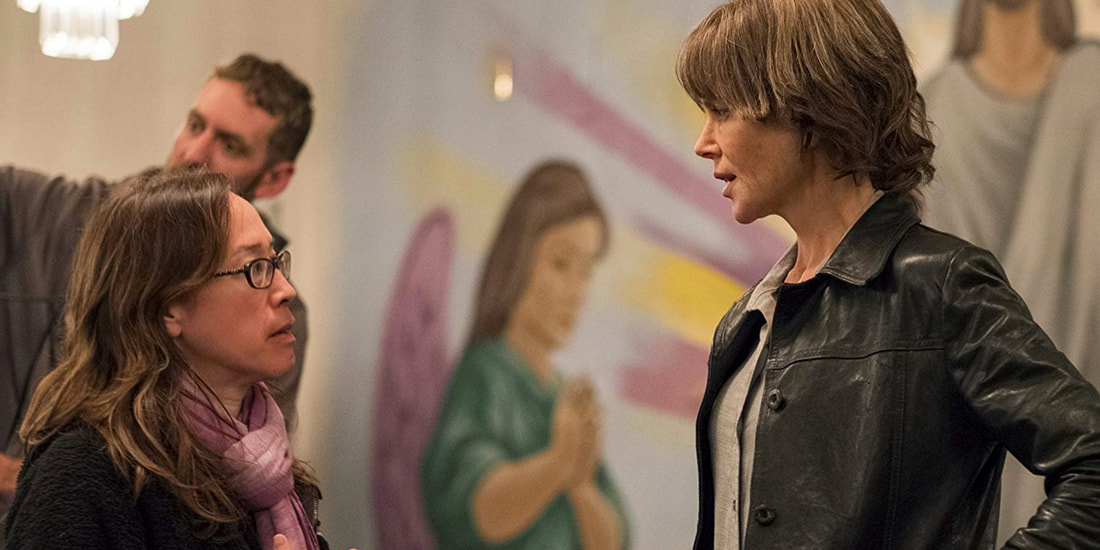 I'm also tending to give more credit than most are to Felicity Jones' take on legendary Supreme Court Justice Ruth Bader Ginsberg in "On The Basis Of Sex." Like Kidman's release date, Jones' film will be released theatrically on Christmas Day, an ideal time to be the topic of discussion in the media. But most importantly, for however appalling bad the trailers of the film infer it to be, Jones' greatest benefit is that she has such a baity role and the Supreme Court is such a timely topic. The leading news story for the entire month of September was the Supreme Court and the Kavanaugh confirmation hearings, and that's an outside reality that voters can't turn off in their minds when watching this pro-justice movie about a beloved national figure. We have no solid indication as to the quality of the film or her performance itself, but if the reviews skew positive or reach the highs of say "Hidden Figures," Jones will be a contender hard to ignore. Being directed by Mimi Leder, a woman, only adds to the narrative.
The final possibility is the one I'm least secure in throwing out there, and that's Saoirse Ronan in "Mary Queen Of Scots." Eight months ago, Ronan's buzz coming off "Lady Bird" made "Mary Queen Of Scots" seem like it would be an inevitable horse for Ronan in this year's Oscar race. Even Josie Rourke was in the conversation for Best Director. That momentum has simmered down significantly. The film has been seen – some initial reactions that seeped through the strict embargo say the film is not particularly strong – and will premiere at the AFI Festival soon. Having skipped the film festivals thus far, it's not likely to set the world on fire at this point. She has a shot if the film's reviews do turn out to be more favorable than not, but I still expect the project to yield only below-the-line results at the Oscars.
McCarthy, Kidman, Jones, and Ronan should lean into this narrative: "I'm in the running for Best Actress and you should consider my work because I was uniquely enabled as an artist by working with a female director." McCarthy seems like a sure bet, Kidman is hovering around that fifth spot, Jones is solidly in the hunt, and Ronan has an outside shot. Regardless of whether one or three of these actresses are nominated, watch out for this trend in the future. There's only one way to go, and that's up.
​You can follow Ryan and hear more of his thoughts on the Oscars and Film on Twitter at @RyanCShowers