By Hunter Friesen
​
Cinematography is often the first thing we notice when watching a film, but the person behind the camera creating the magic often goes unrecognized except for the few seconds their name appears in the credits. A Director of Photography (DP) can carry a distinct visual style throughout their body of work, often pairing that style with a like-minded director.
There are dozens of cinematographers working today that have produced some truly stunning work. This list highlights fifteen of them in no particular order and gives a brief glimpse into what they are working on next. No list can ever be perfect, and I'll be the first to say that many worthy names have been left off here. But before you get angry about an omission, you have to remember that to qualify for this list; a cinematographer must be officially attached to a film that is expected to be released by the end of 2022. So, quality names such as Rachel Morrison and Bradford Young do not appear because they don't have anything lined up at the moment.
Roger Deakins
This British-born DP isn't just considered one of the best working today; he's considered as one of the best of all time. Deakins has cemented that status with his long-lasting director partnerships with both the Coen brothers and Sam Mendes. He is adaptable to all genres and can work on light comedies such as "The Big Lebowski" or tentpole epics like "Skyfall." And despite being a perennial Oscar loser for nearly twenty years, he has claimed two consecutive wins for his work on "Blade Runner 2049" and "1917," respectively. His next project will reteam him with Sam Mendes for the 2022 release, "Empire of Light."
Bruno Delbonnel
When Roger Deakins isn't available, the Coen brothers have relied on the French-born Delbonnel. He broke out early In France with "Amelie" and "A Very Long Engagement," which showed off his distinct color palette. He's now worked with the Coens and Joe Wright on multiple films, most notably "Inside Llewyn Davis" and "Darkest Hour." It's fitting that each of his following two projects will be with those directors as he has Wright's "The Woman in the Window" on Netflix in May and Joel Coen's "The Tragedy of Macbeth" later this year.
Robert Richardson
Regularly working with the likes of Oliver Stone, Quentin Tarantino, and Martin Scorsese, Robert Richardson has built his resume through a who's who of directing talent. He often matches his sharp visual style with a specific project, whether it be the period-accurate hard-lighting in "The Aviator," harnessing the power of 3D in "Hugo," or shooting on 70mm for "The Hateful Eight." Richardson's upcoming project is a reteaming with director Andy Serkis for "Venom: Let There Be Carnage," the sequel to the 2018 smash hit.
Emmanuel Lubezki
Like Richardson, Emmanuel Lubezki has attached himself to some of the top directors of the modern era. He's had a fruitful relationship with fellow Mexicans Alfonso Cuarón and Alejandro González Iñárritu, and also with the enigmatic Terrence Malick. His movies often push the limit of the long take and rely heavily on natural lighting. His work has netted him a career eight Oscar nominations, and he won three years in a row from 2013-2015. After taking a short break, he'll be back in the hunt later this year with David O. Russell's "Amsterdam."
Matthew Libatique
Lover of handheld camerawork and color specificity, Matthew Libatique has traveled around the industry and worked on projects at every level. He's had a lasting partnership with Darren Aronofsky, creating visual horror with the films "Black Swan" and "Mother!." He's shown off his incredible range with "Birds of Prey" last year, along with "A Star Is Born" and "The Prom." He has two upcoming projects, one of which is a reunion with Aronofsky on an untitled A24 drama. The other is Olivia Wilde's follow-up to "Booksmart," which is the 1950s set horror-thriller, "Don't Worry Darling."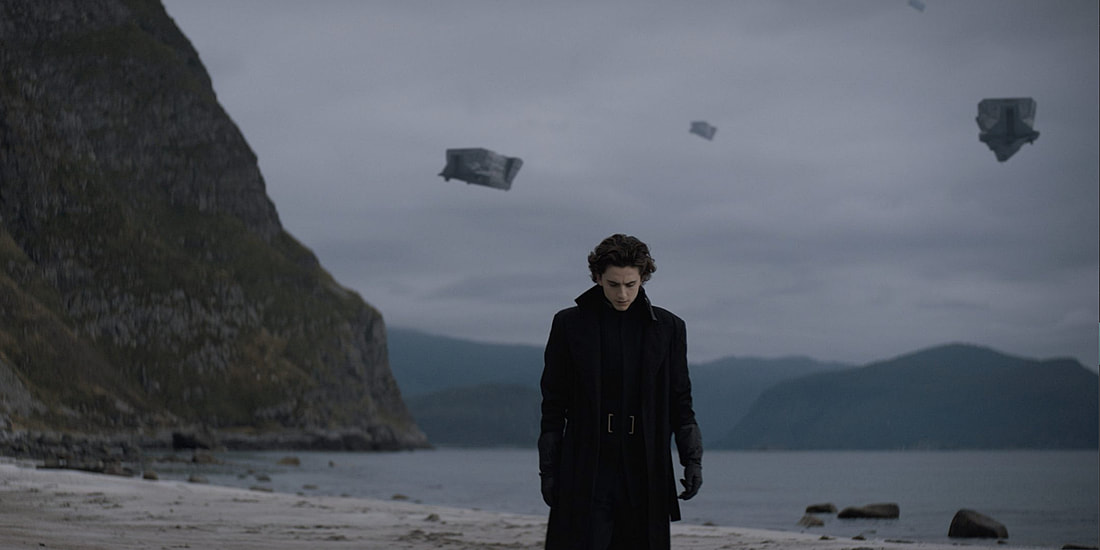 Janusz Kaminski
Almost exclusively working with Steven Spielberg since their partnership began in 1993 for "Schindler's List," Polish DP Janusz Kaminski has been responsible for some of the most incredible imagery of the past quarter-century. He is known for his heavy lighting of windows and shooting on grainy film stock. He has proven that he isn't dependent on Spielberg, as he did wonders with Julian Schnabel in "The Diving Bell and the Butterfly" and in 2014 with "The Judge." Kaminski will be in full musical mode this winter with Spielberg's "West Side Story" remake set to be released at Christmas.
Darius Wolski
Also, from Poland, Wolski netted his first Oscar nomination last year for "News of the World." Since coming to Hollywood in the mid-1990s, Wolski has worked on several blockbuster productions such as the "Pirates of the Caribbean" trilogy and nearly a dozen films with Ridley Scott. Both he and Scott have three movies in the pipeline, with two of them, "The Last Duel" and "House of Gucci," releasing later this year. The third is a Napoleon Bonaparte biopic with Joaquin Phoenix, which is expected to begin production soon.
Greig Fraser
Australian Greig Fraser started his career with fellow countrymen such as Scott Hicks, Andrew Dominik, and Jane Campion. His films often have crisp darkness surrounding them, heightening the slow-burn tension his directors like to instill. He began to branch out in the early 2010s, working with Kathryn Bigelow in "Zero Dark Thirty" and with Gareth Edwards in "Rogue One: A Star Wars Story." He netted his first Oscar nomination working with Garth Davis in "Lion" and recently won his first Emmy for his work in "The Mandalorian." He's kept busy recently with two gigantic productions, which are Denis Villeneuve's "Dune" and Matt Reeves's "The Batman."
Darius Khondji
Like a fine wine, this Iranian-born DP seems to be getting better with age. His Hollywood hit came in 1995 on David Fincher's "Se7en." He then attached himself to Woody Allen from "Midnight to Paris" to "Irrational Man," and showed off his prowess with soft lighting with James Gray in the films "The Immigrant" and "The Lost City of Z." But he's also adept at sharp contrasts, which he used to perfection in Nicolas Winding Refn's Amazon series "Too Old to Die Young." He's working with Alejandro González Iñárritu on his newest film, "Limbo," which is filming now and slated for release later this year.
Rodrigo Prieto
Replacing Robert Richardson as Martin Scorsese's go-to cinematographer, Rodrigo Prieto burst onto the scene with Alejandro González Iñárritu's internationally acclaimed hit, "Amores Perros." He kept up his relationship with Iñárritu while also dabbling on multiple projects with Julie Taymor and Oliver Stone. His visual style has lent itself to sprawling stories, such as the globe-trotting "Babel" or the decades-spanning "The Irishman." Prieto and Scorsese are back together again for a western titled "Killers of the Flower Moon," which recently started filming.
Maryse Alberti
Maryse Alberti has worked with filmmakers such as Darron Aronofsky ("The Wrestler"), Ryan Coogler ("Creed"), and most recently Ron Howard ("Hillbilly Elegy"), carving out a spot for herself as one of the best cinematographers working today. Blending handheld camerawork with striking compositions, her work has a naturalistic quality that helps the stories she's working on to feel grounded yet richly cinematic. She'll next be seen working with actor/director Denzel Washington on "A Journal For Jordan" (based on the memoir by Dana Canedy), which will reunite her with "Creed" star Michael B. Jordan and also stars Chanté Adams and Robert Wisdom.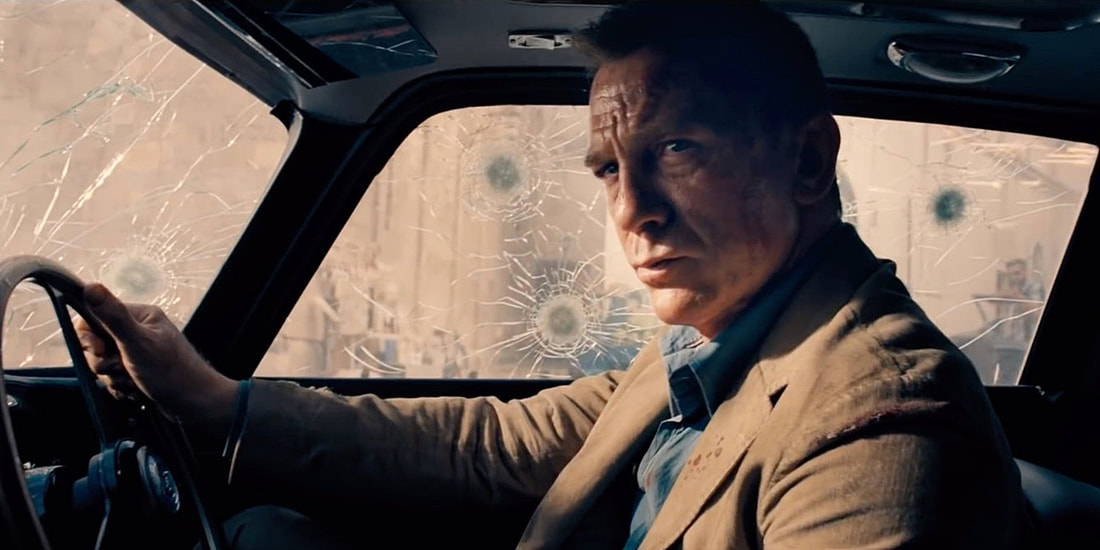 Jeff Cronenweth
The son of "Blade Runner" cinematographer Jordan Cronenweth, Jeff cut his teeth on music videos and gradually worked his way into feature films. He's embraced digital photography, crafting some of the sharpest and cold imagery of the past decade in "The Social Network," "The Girl with the Dragon Tattoo," and "Gone Girl." He's recently been recruited by Aaron Sorkin to shoot his upcoming Lucille Ball biopic, "Being the Ricardos."
Linus Sandgren
Favoring rich colors and eye-popping visuals, Sandgren started his Hollywood career with a bang in 2013 with David O. Russell's "American Hustle." He stayed with Russell to make "Joy" just two years later and then partnered with wunderkind Damien Chazelle to make visual magic in both "La La Land" and "First Man." He has a big lineup in the near future, with "No Time to Die" and Adam McKay's "Don't Look Up" being released later this year. He's also reteaming with Chazelle for the Hollywood epic "Babylon," slated for release Christmas 2022.
Chung-hoon Chung
When it comes to shot framing, this South Korean DP is the master. He partnered with fellow South Korean director Park Chan-wook in the films "Oldboy," "Thirst," and "Lady Vengeance." The crowning achievement for the pair has to be 2016's "The Handmaiden," a lush tale of deception and intrigue. He's dabbled in the English language a few times, and he can next be found working with Edgar Wright for "Last Night in Soho" and Ruben Fleischer for the "Uncharted" video game adaptation.
Claudio Miranda
Claudio Miranda is second to none when it comes to CG photography. He has embraced the popularization of digital filmmaking, showing off the wonders of technology in "TRON: Legacy" and "The Curious Case of Benjamin Button." He won an Oscar in 2012 for his groundbreaking work with Ang Lee in "Life of Pi." He's working with director Joseph Kosinski on two upcoming releases: the highly anticipated "Top Gun: Maverick" and Netflix's "Escape from Spiderhead."
Mihai Malaimare Jr.
While not the biggest name on this list, this Romanian DP has worked with quite a few high-profile directors. He started with Francis Ford Coppola in his avant-garde trilogy of "Youth Without Youth," "Tetro," and "Twixt." Then in 2012, he and Paul Thomas Andreson collaborated to make "The Master," one of the most daring and gorgeous uses of 65mm. He kept a low profile for a while after that but returned in 2019 with Taikia Waititi to make the sumptuous "Jojo Rabbit." He'll next be seen partnering with newcomer Jeymes Samuel for the black-led Netflix western, "The Harder They Fall."
Hopefully, this list has deepened your appreciation of the work done by various cinematographers. At the very least, it should have informed you how many different DPs Alejandro González Iñárritu has worked with. Who are your favorite cinematographers working today, and what names would you have included in this list? Let us know in the comments section below or on our Twitter account.
You can follow Hunter and hear more of his thoughts on the Oscars and Film on Letterboxd @Hunter_Friesen