​By Deann Chiazzese
Yesterday, in Part 1, we covered what would be new at the 2018 Sundance Film Festival. Now, on Part 2, we here at Next Best Picture are previewing our most anticipated films of Sundance 2018. Watch for our reviews of these films (From myself, Matt & Will) as well as many other titles showing during the film festival January 18-28th.
We focused on feature-length US films that are either premiering or competing in the US Dramatic category. Although we look forward to catching some selections out of the World Premiere, Spotlight and Documentary categories, we are focusing on films with the potential to be strong players in the 2018 Oscar race. Films like "Death of Stalin," "You Were Never Really Here," "Foxtrot," and "The Rider" that have premiered at other festivals, may be part of our watches and reviews but are not part of this list. Lastly, releases such as "A Futile and Stupid Gesture" that already have January/February wide release dates scheduled, are not part of this list.
The administration of Sundance takes a great deal of effort to minimize preliminary buzz as much as possible. What makes Sundance unique is that it is about the discovery of film and the titles that come out of nowhere and blow us away, like "The Big Sick," "Mudbound" and "Call Me By Your Name" in 2017. As a result, you stand the chance of seeing movies at Sundance that never even get a wide release and that is part of the adventure.
Click below to see our Top 7 most anticipated films of the 2018 Sundance Film Festival in no specific order.
BLAZE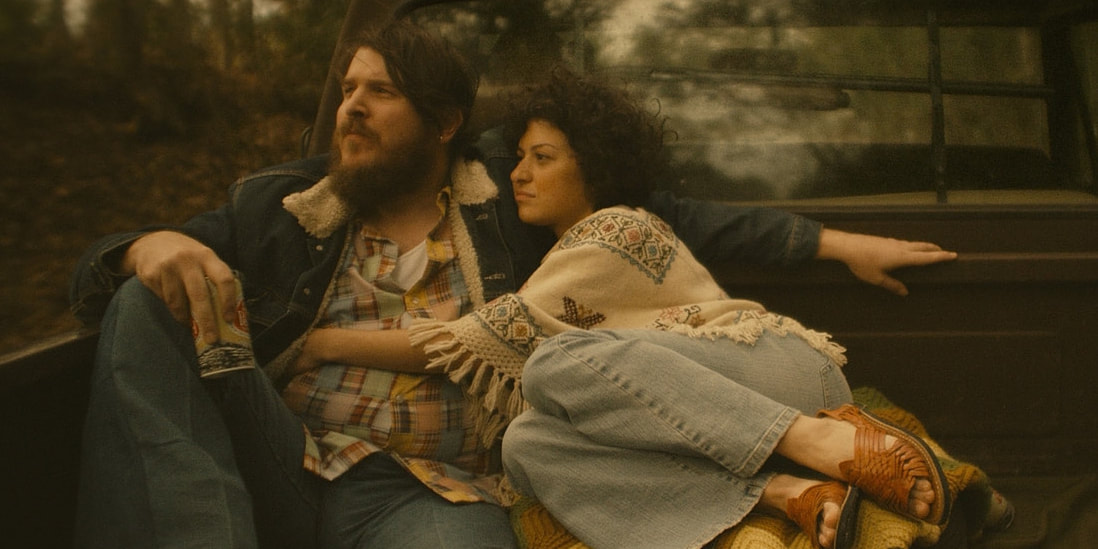 The Plot: The outlaw country movement of the '70s and '80s spawned many music legends—Willie Nelson, Merle Haggard, and Waylon Jennings spring to mind—but Blaze Foley likely isn't the first songwriter you'd assign this status to. However, since his tragic death in 1989, the legend of Blaze has grown almost as big as the man himself. He left little behind in the way of tangible legacy, as his achingly intimate and personal songs were seldom recorded, but those close to him knew a man who stayed true to his ideals no matter how many bar fights he got into over them.
​
Director: Ethan Hawke
Screenwriter: Ethan Hawke/Sybil Rosen
Cast: Benjamin Dickey, Alia Shawkat, Josh Hamilton & Charlie Sexton
​
Why We're Excited: There seems to be some mystery surrounding the real Blaze Foley, that will be fun to explore. With an accomplished actor/artist behind the camera in Ethan Hawke and seeing how that paid off this year with "Lady Bird," this seems to have all of the ingredients we need in order to get excited.
DON'T WORRY, HE WON'T GET FAR ON FOOT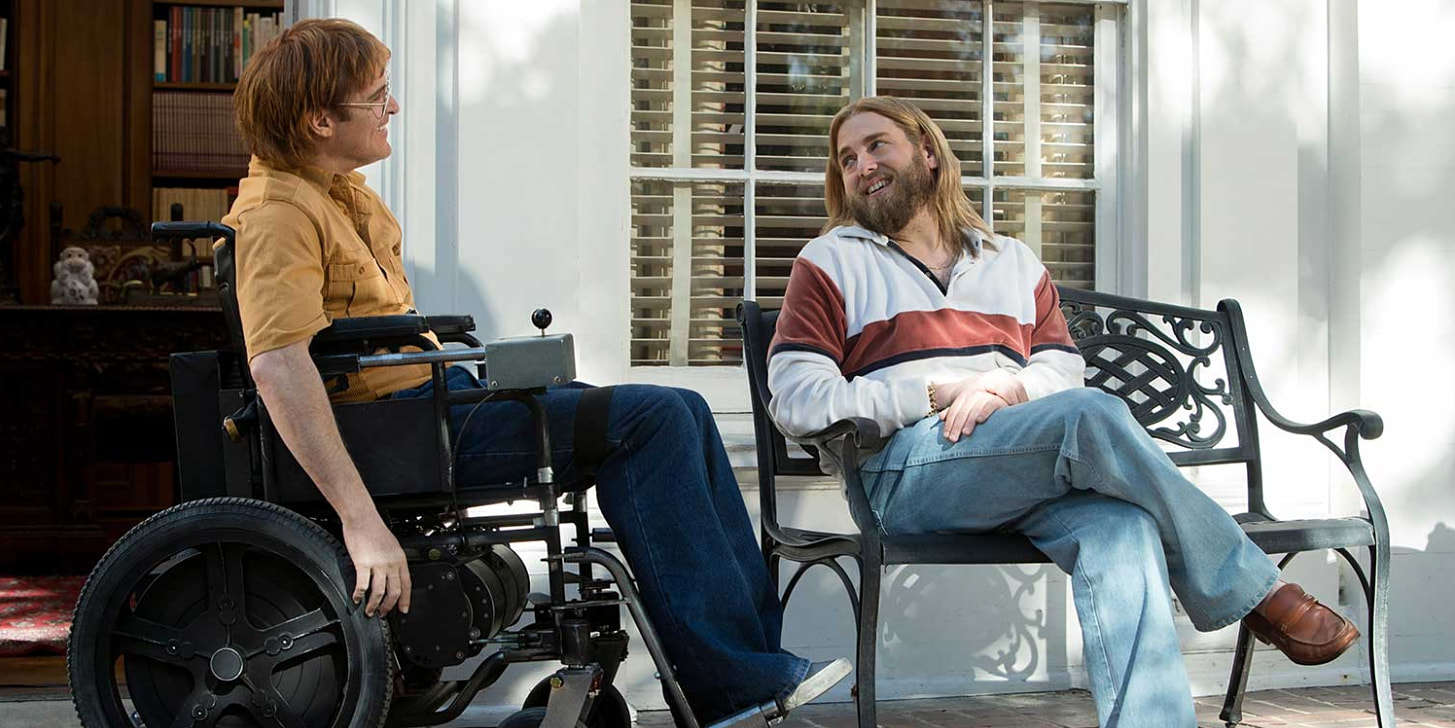 The Plot: John Callahan has a lust for life, a knack for off-color jokes, and a drinking problem. When an all-night bender ends in a catastrophic car accident, John wakes up to the reality of being confined to a wheelchair for the rest of his life. In his journey back from rock bottom, his honesty and wicked sense of humor turn out to be his saving grace, as he makes friends with an oddball AA group, finds that love is not beyond his reach, and develops a talent for drawing irreverent and sometimes shocking cartoons.
Director: Gus Van Sant
Screenwriter: Gus Van Sant and John Callahan
Cast: Joaquin Phoenix, Jonah Hill, Rooney Mara & Jack Black
​
Why We're Excited: Although the theme sounds heavy, there also appears to be an element of humor and charm to the film. This is an intriguing cast that has the established talent to bring this film to life. Gus Van Sant has a diverse and mixed track record, but films like "Milk" and "Good Will Hunting" remind us that his filmography will always be worthy of our consideration. The trailer, which premiered yesterday, also gave us a good glimpse of what is to come.
I THINK WE'RE ALONE NOW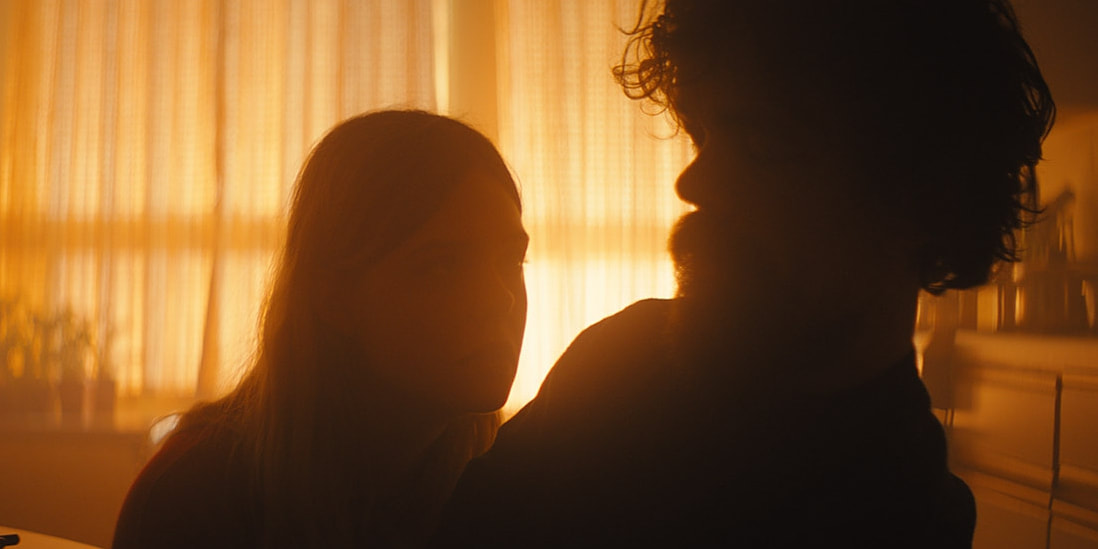 The Plot: Del (Peter Dinklage) is alone in the world. Literally. After the human race is wiped out, he lives in a small, empty town, methodically going from house to house, collecting batteries and other useful items, and burying the dead. He dines alone, reads, watches movies, and shelves books in the local library he's made his home. He's content in his solitude—until he discovers Grace (Elle Fanning), an interloper on his quiet earth. Her history and motives are obscure, and worse yet, she wants to stay.
​
Director: Reed Morano
Screenwriter: Mike Makowski
​
Cast: Peter Dinklage & Elle Fanning
Why We're Excited: Reed Morano has had a standout year with the success of her Award Winning Hulu Original series "The Handmaid's Tale" based on the novel of the same name by Margaret Atwood. She has shown her talent in dystopian world building and the Dinklage/Fanning duo is an intriguing blend of talent.
LEAVE NO TRACE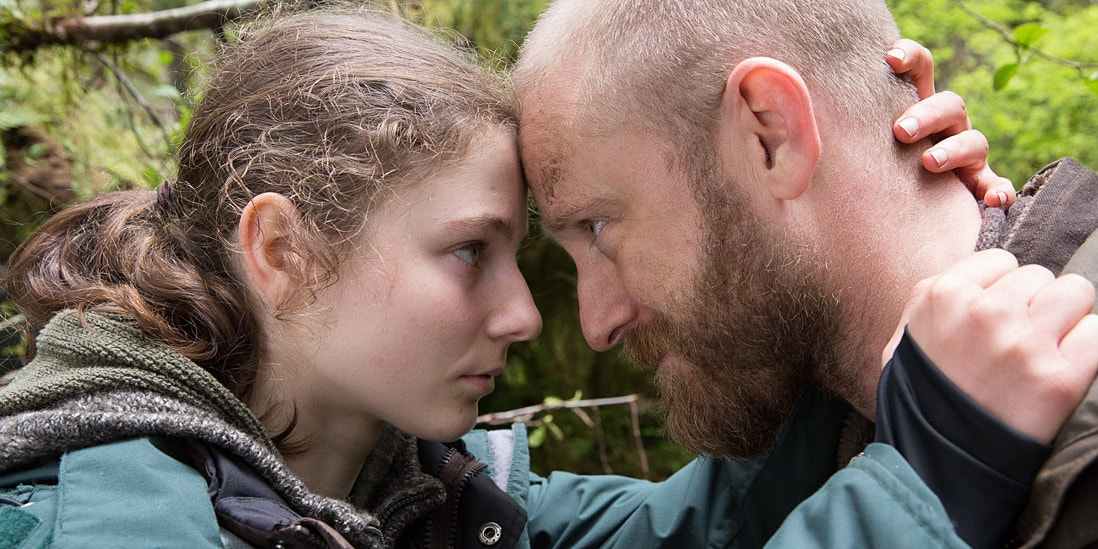 The Plot: For years Will and his teenage daughter, Tom, have lived off the grid, blissfully undetected by authorities in a vast nature reserve on the edge of Portland, Oregon. When a chance encounter blows their cover, they're removed from their camp and put into the charge of social services. Struggling to adapt to their new surroundings, Will and Tom set off on a perilous journey back to the wilderness, where they are finally forced to confront conflicting desires—a longing for community versus a fierce need to live apart.
Director: Debra Granik
Screenwriter: Debra Granik, Anne Rosellini
Cast: Ben Foster, Thomasin Harcourt McKenzie, Jeff Kober & Dale Dickey
Why We're Excited: This film is from the talented director who brought us "Winter's Bone," which also highlighted the breakout performance of Jennifer Lawrence. Rumor has it we discover another young talented actress, New Zealand's, Thomasin McKenzie. Plus, Ben Foster always brings the goods.
LIZZIE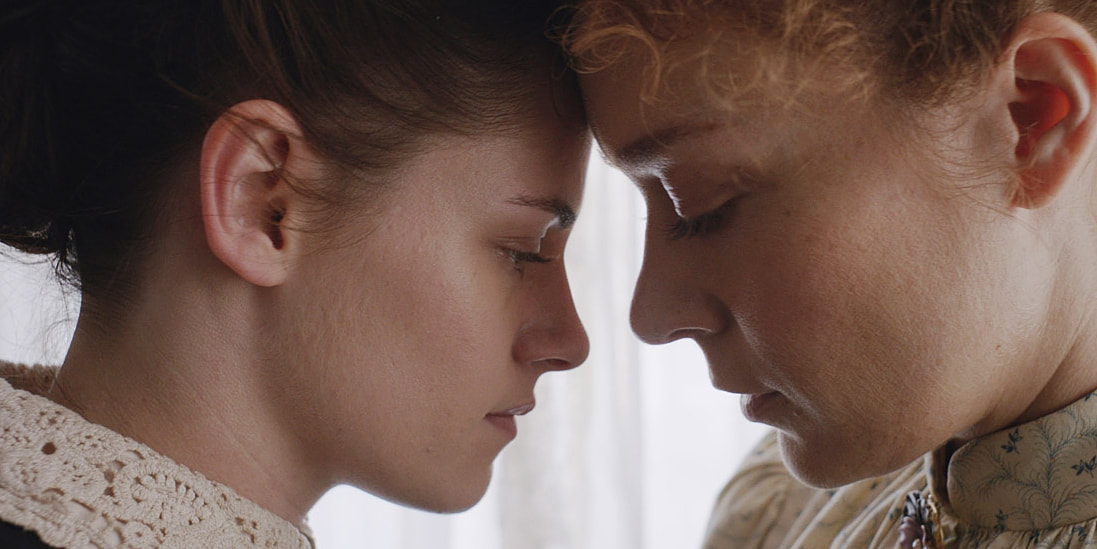 The Plot: 1892: Headstrong Lizzie Borden lives with her wealthy father, stepmother, and sister in Fall River, Massachusetts. Lizzie lovingly tends to her pet pigeons and is occasionally allowed out of her dimly lit, foreboding house, but otherwise lives under strict rules set by her domineering father. When her family hires live-in maid Bridget, an uneducated Irish immigrant, the two find kindred spirits in one another. Their friendship begins with covert communication and companionship that blossoms into an intimate relationship. Meanwhile, tension builds in the Borden household, and Lizzie's claustrophobic existence becomes increasingly more oppressive and abusive, leading to its inevitable breaking point.
​
Director: Craig William Macneill
Screenwriter: Bryce Cass
Cast: Chloe Sevigny, Kristen Stewart, Jamey Sheridan, Fiona Shaw, Kim Dickens & Denis O'Hare
​Why We're Excited: Based on true events, the film's approach to this retelling appears to speculate that Lizzie's affair with her housekeeper was the motive for this notorious crime. Additionally, Trevor Groff (Director of Programming), who is one of the very few to have seen all of the content of the festival, has said the film highlights the talents of Chloe Sevigny as a lead actress. This film could be a turning point for her career and we are excited to see if that is the case.
SORRY TO BOTHER YOU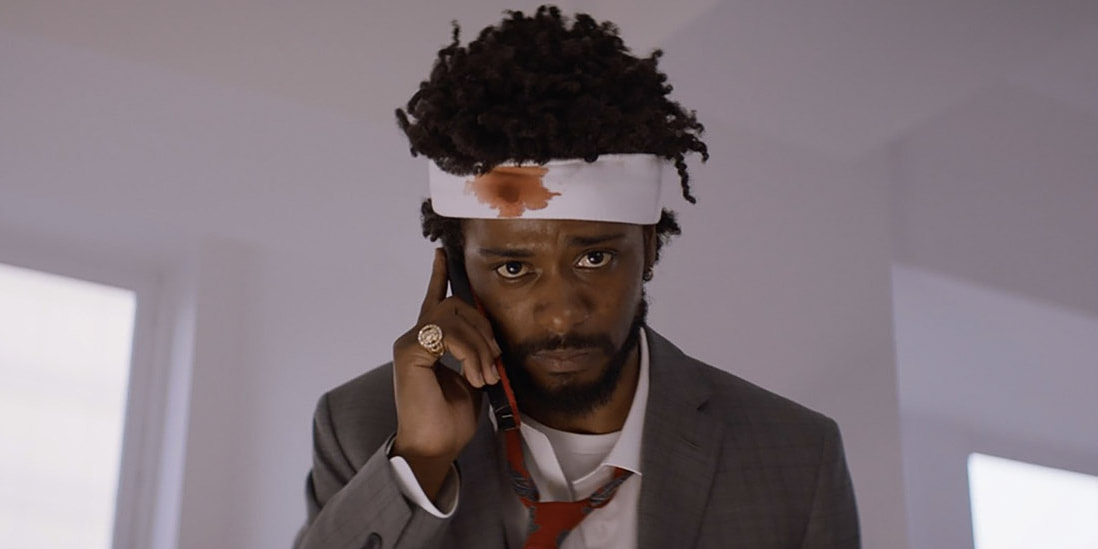 The Plot: Cassius Green (Lakeith Stanfield), a 30-something black telemarketer with self-esteem issues, discovers a magical selling power living inside of him. Suddenly he's rising up the ranks to the elite team of his company, which sells heinous products and services. The upswing in Cassius's career raises serious red flags with his brilliant girlfriend, Detroit (Tessa Thompson), a sign-twirling gallery artist who is secretly a part of a Banksy-style collective called Left Eye. But the unimaginable hits the fan when Cassius meets the company's cocaine-snorting, orgy-hosting, obnoxious, and relentlessly optimistic CEO, Steve Lift (Armie Hammer).
​
Director: Boots Riley
Screenwriter: Boots Riley
​
Cast: Lakeith Stanfield, Tessa Thompson, Steven Yeun, Jermaine Fowler, Armie Hammer & Omari Hardwick
Why We're Excited: A new director that clearly has the vision to explore. It boasts a notable cast and the adventure sounds intriguing. We are ready for the ride.
WILDLIFE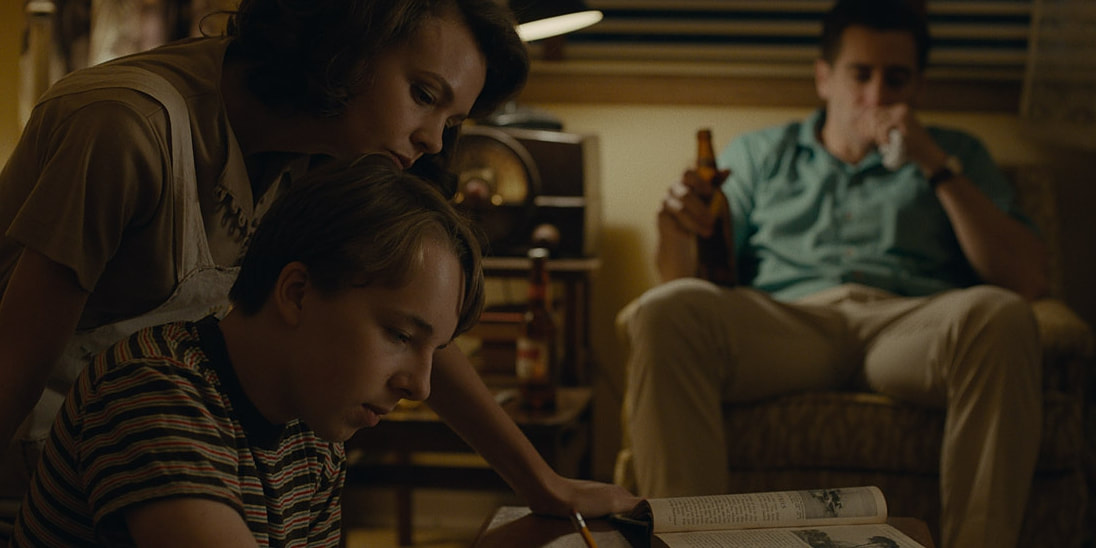 The Plot: Fourteen-year-old Joe is the only child of Jeanette and Jerry—a housewife and a golf pro—in a small town in 1960s Montana. Nearby, an uncontrolled forest fire rages close to the Canadian border, and when Jerry loses his job—and his sense of purpose—he decides to join the cause of fighting the fire, leaving his wife and son to fend for themselves. Suddenly forced into the role of an adult, Joe witnesses his mother's struggle as she tries to keep her head above water.
Director: Paul Dano
Screenwriter: Paul Dano, Zoe Kazan
​
Cast: Carey Mulligan, Ed Oxenbould, Bill Camp & Jake Gyllenhaal
Why We're Excited: Paul Dano has proven himself an auteur in front of the camera in challenging roles such as "Swiss Army Man," "There Will Be Blood" and as Brian Wilson in "Love & Mercy". We look forward to seeing this talent translate to writing and directing. Also, interesting to see the contributions of "The Big Sick" lead actress, Zoe Kazan, to the script considering she is in a relationship with Dino The cast speaks for itself. It has all the makings of a stew of awesomeness.
Other titles we are excited to see and review: "Damsel," "The Miseducation of Cameron Post," "The Catcher Was a Spy," "Ophelia," "American Animals," "Monsters and Men," "Blindspotting," "Eighth Grade" and more! Be on the lookout for our reviews and coverage in the days to come and be sure to follow us on social media with the hashtag #NBPSundance
Tell us which films you are excited about and why in the comments section below.
You can follow Deann and hear more of her thoughts on the Oscars, Film and Sundance on Twitter at @tweedledeedee33