By Matt Neglia Now that the BAFTA Awards are out of the way, it's now time to start analyzing all of the Oscar categories as we head towards the 89th Academy Awards on February 26th. As the days roll on, I will be analyzing each category and making my final predictions for the Oscars. Today, I take a look at the Best Foreign Language, Documentary and Animated Feature Oscars.
Click below to see my in depth analysis of each category.

BEST FOREIGN LANGUAGE FILM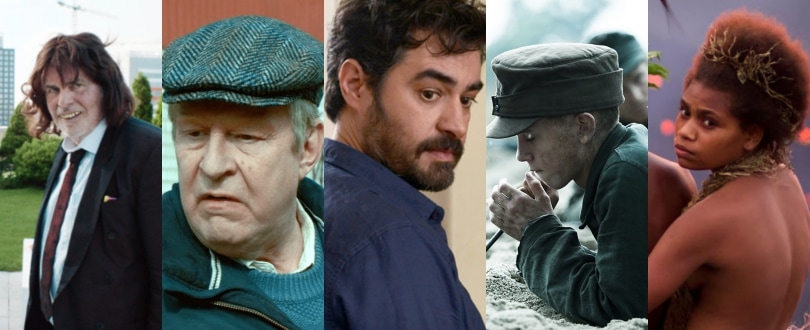 In what is surely one of the most difficult categories to pick on Oscar night, the Best Foreign Language Film Winner has been easier to predict in recent years ever since the Academy opened it up for the entire membership of the Academy to pick the winner. This has produced winners such as "Son Of Saul" (Which won BAFTA this year by the way) & "Ida," which were heavily predicted to win heading into their respective ceremonies. This year, no film nominated has won the Critics Choice, the Golden Globe or BAFTA Award for Foreign Language Film making this very tough to track based on industry support.
The five nominated films are:
"Land Of Mine"
"A Man Called Ove"
"The Salesman"
"Tanna"
​"Toni Erdmann"
"Toni Erdmann" has critical support winning the most precursor awards of any of the nominated films. So far it has won the following:
AFCS, COFCA, DFCS, LFCC, NSFC, NYFCC, TFCA, VFCC
Probably the two most important and oldest groups here are the National Society of Film Critics & The New York Film Critics Circle. The New York Film Critics Circle have been predicting this category for us since 1937. The New York Film Critics Circle have predicted the winner here 14 times in all of their decades long history. The National Society Of Film Critics have only ever predicted this category correct twice: once in 2011 for "A Separation" and again in 2012 for "Amour" (Which did not actually win their foreign language film prize, but won their Best Film Prize overall). Since "Toni Erdmann" has not been a steamroller like any of these other two films, I would say its chances are slim here.
The biggest thing working against it however, are not stats but a bigger story overall which could play a part in "The Salesman" winning here. Asghar Farhadi is a previous winner in this category for "A Separation" and is a beloved filmmaker worldwide. While many have felt that "The Salesman" is not near the quality of "A Separation," the fact that Farhadi will not be attending this year's Oscars due to President Trump's Muslim Ban (Farhadi is from Iran) will most likely drive up enough publicity and sympathy to give it a win in this category. With no clear frontrunner in terms of wins at the other major awards shows (You have "Elle" to thank for that and "The Handmaiden" for winning the majority of critics awards. Both films were not nominated), this category will be decided upon which one has the most buzz and its clear that the film with the most buzz currently is "The Salesman."
PREDICTED WINNER – "The Salesman"
RUNNER UP – "Toni Erdmann"
BEST DOCUMENTARY FILM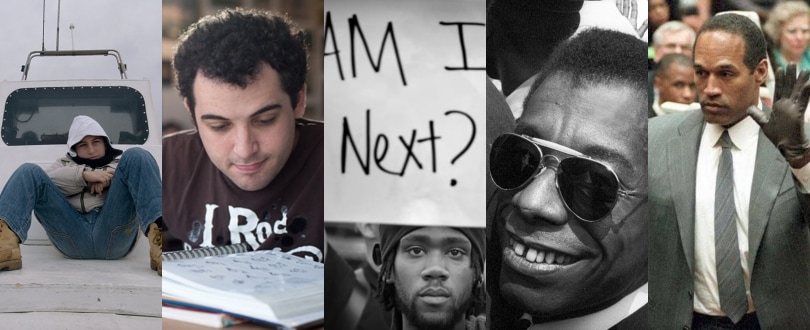 Since the 1940's the Best Documentary Oscar has been around to recognize diverse works covering a large range of topics that are at times entertaining, controversial and informative. This category, like Foreign Language Film is typically all about buzz and momentum. Which film have voters heard the most about leading into the Oscar ceremony?
This year's five nominated documentaries are:
"13th"
"Fire At Sea"
"I Am Not Your Negro"
"Life, Animated"
"OJ: Made In America"
You thought Best Documentary was tough? How about this? What do you do when a film that has everything working against it, including a 7 hour running time and a made for television television stigma wins nearly everything? All season long, people have been trying to find reasons to doubt "OJ: Made In America" and all season long, it has continued to win award after award after award. So far its wins include:
BFCA, BSFC, CFCS, COFCA, DFCS, DGA, GALECA, HFCS, IFCA, IFJA, IFP, KCFCC, LVFCS, NBR, NCFCA, NFCS, NSFC, NYFCC, OFCC, OFCS, PFCC, PGA, SFCS
It's even won a few editing awards from the Los Angeles Film Critics Association and the ACE. So what has it lost? Nothing of note. The only major award it lost was the BAFTA award to "13th" which is directed by Ava DuVernay who certainly has a lot of goodwill built up after being snubbed in Best Director in 2014 for "Selma." However, "OJ: Made In America" was not even nominated at BAFTA and it is at the Oscars. In all other scenarios where it has gone against "13th" it has prevailed where it needed to. Only four time in the entire history of BAFTA have they predicted the winner in this category dating back to the 1940's (Admittedly, there are a few missing years there). Once in 1971 for "The Hellstrom Chronicle" and the other three times have been more recently, 2012's "Searching For Sugar Man," 2014's "Citizenfour" & last year's "Amy."
The DGA have predicted the winner here 4 times since 1990, while the PGA have also predicted the winner 4 times since 2009. The only other award to look to for guidance is the Critics Choice Award which has predicted the winner in this category 9 times since 1995. This is a good indicator too for typically in sweep like years, the film that is the talk of the year such as "The Cove," "Citizenfour" or "Amy" will not only win the most critics awards but also the BFCA and various other prizes before claiming victory at the Oscars because that's the film that most people have been hearing about. With those odds and with the wins it has gotten so far, I see no reason to bet against "OJ: Made In America" anymore.
PREDICTED WINNER – "OJ: Made In America"
RUNNER UP – "13th"
BEST ANIMATED FILM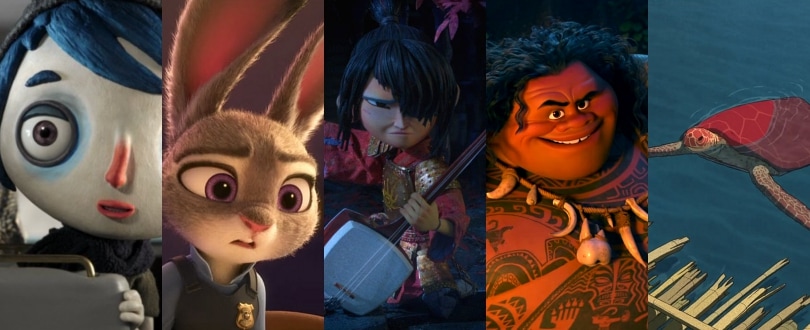 The Best Animated Film category has some really terrific films involved this year. Each deserving of a win. There is one film which has been winning the majority of awards all season but yet there is another one right on its heels looking to snatch away the gold, deep in the ninth inning at the last minute.
This year's five nominees are:
"Kubo & The Two Strings"
"Moana"
"My Life As A Zucchini"
"The Red Turtle"
"Zootopia"
As much as I would like to say that "The Red Turtle," "My Life As A Zucchini" and "Moana" each have a shot here, I would not be saying the truth if I did. This is a two horse race between "Zootopia" and "Kubo & The Two Strings." It's Disney Studios vs Laika Entertainment in a battle till the death. Both "Kubo & The Two Strings" and "Zootopia" have each won 19 Best Animated Feature Prizes from various critics groups and organizations. Here is how they break down:
"Zootopia" – AAFCA, ANNIE, AWFJ, BFCA, BFCC, DFCS, DFWFCA, GG, HFCS, KCFCC, NCFCA, NTFCA, NYFCC, OFCC, PFCS, SEFCA, SFCS, StLFCA, TFCA
"Kubo & The Two Strings" – AFCA, AFCS, BAFTA, BOFCA, CFCS, COFCA, FFCC, HFCS, HFCS, IFCA, IFJA, LVFCS, NBR, NYFCO, OFCS, PFCC, SDFCS, UFCA, WAFCA
Let's take a look at the history of the Critics Choice Award, the Golden Globe Award and the BAFTA Award. The Critics Choice Awards have gotten the Animated Feature Film Winner right 12 times since 2001. The Golden Globe Awards have gotten it right 7 times since 2006. The BAFTA's however, have the best track record with 9 predicted winners since 2006. Let's take a look at 2006 on…
CRITICS CHOICE


Cars




Ratatouille




WALL-E




Up




Toy Story 3




Rango




Wreck-It Ralph




Frozen




The Lego Movie




Inside Out




Zootopia

GOLDEN GLOBE
​

Cars




Ratatouille




WALL-E




Up




Toy Story 3




The Adventures Of Tintin




Brave




Frozen


How To Train Your Dragon 2
​Inside Out


Zootopia

BAFTA


Happy Feet




Ratatouille




WALL-E




Up




Toy Story 3




Rango




Brave




Frozen




The Lego Movie




Inside Out




Kubo & The Two Strings

OSCAR


Happy Feet




Ratatouille




WALL-E




Up




Toy Story 3




Rango




Brave




Frozen




Big Hero 6




Inside Out




?
So, as you can see, the only time in the last 10 years that a film which won the Golden Globe and the Critics Choice Award but still lost the Oscar (To the BAFTA Winner) was 2006 with "Cars" and "Happy Feet." The BAFTA statistic is hard to argue with, seeing as how they have only missed a Best Animated Feature winner once and it was because "The Lego Movie" was not shockingly nominated for the Oscar. Had it been nominated, it most likely would have won that year making the BAFTA's track record here absolutely perfect. Other awards which "Zootopia" has won are the PGA & the Annie Award for Best Animated Feature Film. "Cars" also had won the PGA & the Annie Award in 2006 and yet, still lost to the BAFTA winner.
The BAFTA stat may break this year for the first time when one of its winners are in competition. "Zootopia" has been hailed as one of the best Disney films every, mostly due to its political and social commentary. During an election year as divisive as this one, this is a key factor to consider when making your predictions as voters may feel that "Zootopia" spoke to them more and there are certainly passionate Disney supporters within the Academy (I should also point out that whenever Disney/Pixar had two films in running for the Oscar one of them still managed to win, except once in 2002 when "Spirited Away" beat both "Lilo & Stitch" & "Treasure Planet). Laika has also been on a roll in the Best Animated Feature category in recent years with each of their films ("Coraline," "ParaNorman," "The Boxtrolls" & now "Kubo & The Two Strings") being nominated for the Oscar but coming up short each year. "Kubo & The Two Strings" has also shown unexpected broad support within the industry, nabbing nominations with the Costume Designers Guild and even becoming the second film since "The Nightmare Before Christmas" to receive a Best Visual Effects Oscar nomination.
So what do we do here? Honestly, at this point you should probably flip a coin for this has now become one of the toughest categories to call. I've been sticking with "Zootopia" since I saw it back in February and I have not changed my prediction on this category not once all season. I'm not going to start now.
PREDICTED WINNER – "Zootopia"
RUNNER UP – "Kubo & The Two Strings"
What are your predictions for these three Oscar categories? Be sure to let me know in the comments down below.
You can follow Matt and hear more of his thoughts on the Oscars and Film on Twitter at @NextBestPicture